Holy moly! I am seriously sorry about the delay in not posting, I ended up in Urgent Care on Friday night due to tonsillitis and an ear infection. Needless to say, I'm almost all better, but still a ways to go! On another note, Spring weather is here in L.A and I couldn't be more excited! It's in the high seventies and low eighties and it's time to bust out those cute spring dresses!
Today I'm sharing one of my favorite colors to wear, yellow. Aside from black and red, yellow and orange are two of my favorite colors in general. With yellow, it's hard because a lot of yellow's can make you washed out. This dress is a gorgeous marigold and quite possibly my favorite shade of yellow to wear.
With the lace up trend still going strong, this yellow lace up mini dress is the perfect way to step into spring with color. I paired this dress with a fun cognac woven leather bag and nude strappy heels with a chunky heel for a bit of a retro vibe.
I've been binge shopping late-nights on Forever 21, so I apologize in advance for the excessive use of the brand. I swear, they have some super cute dresses right now!
Oh by, the way! Follow me on Instagram: @LeFashnMonster & on Snapchat: @MissDenDen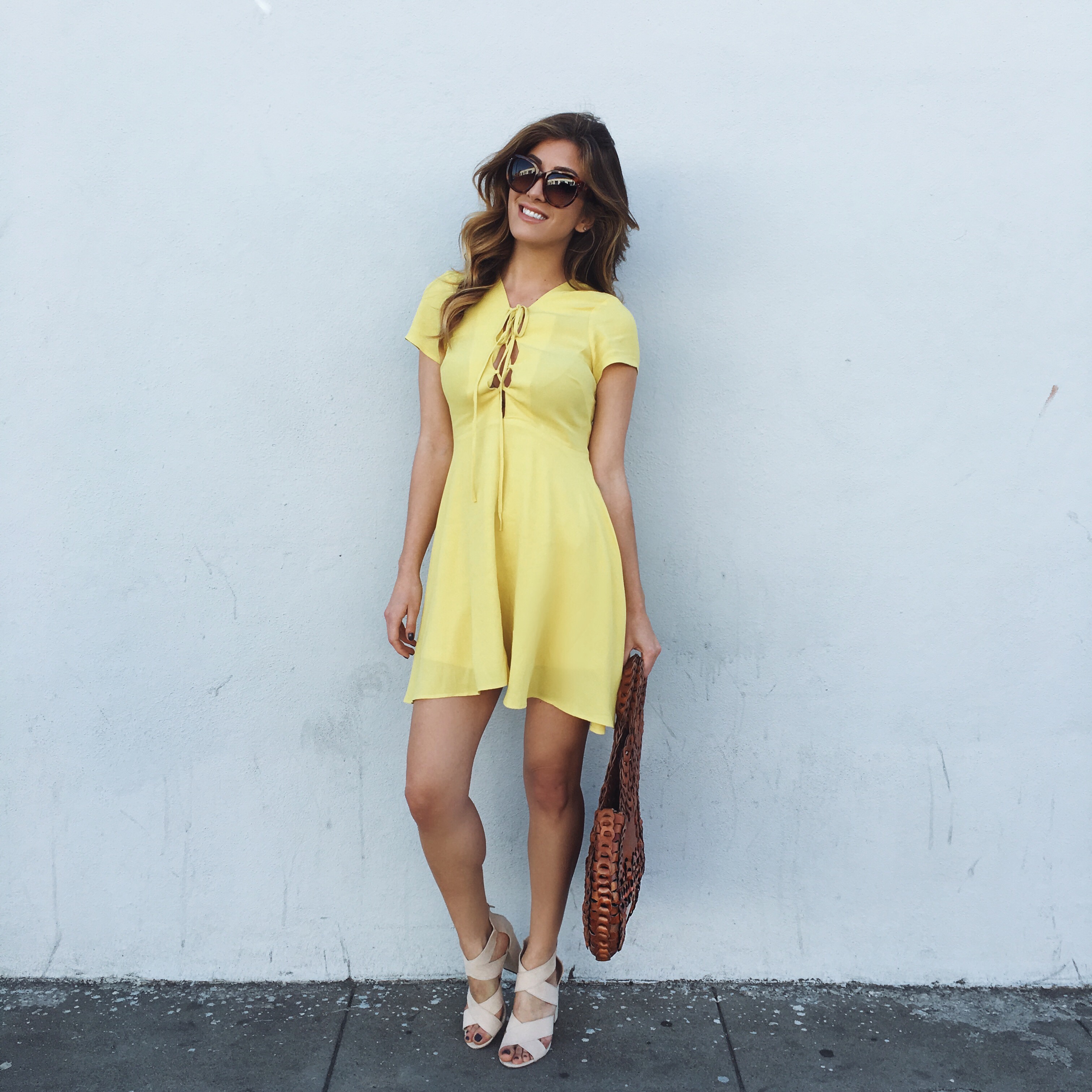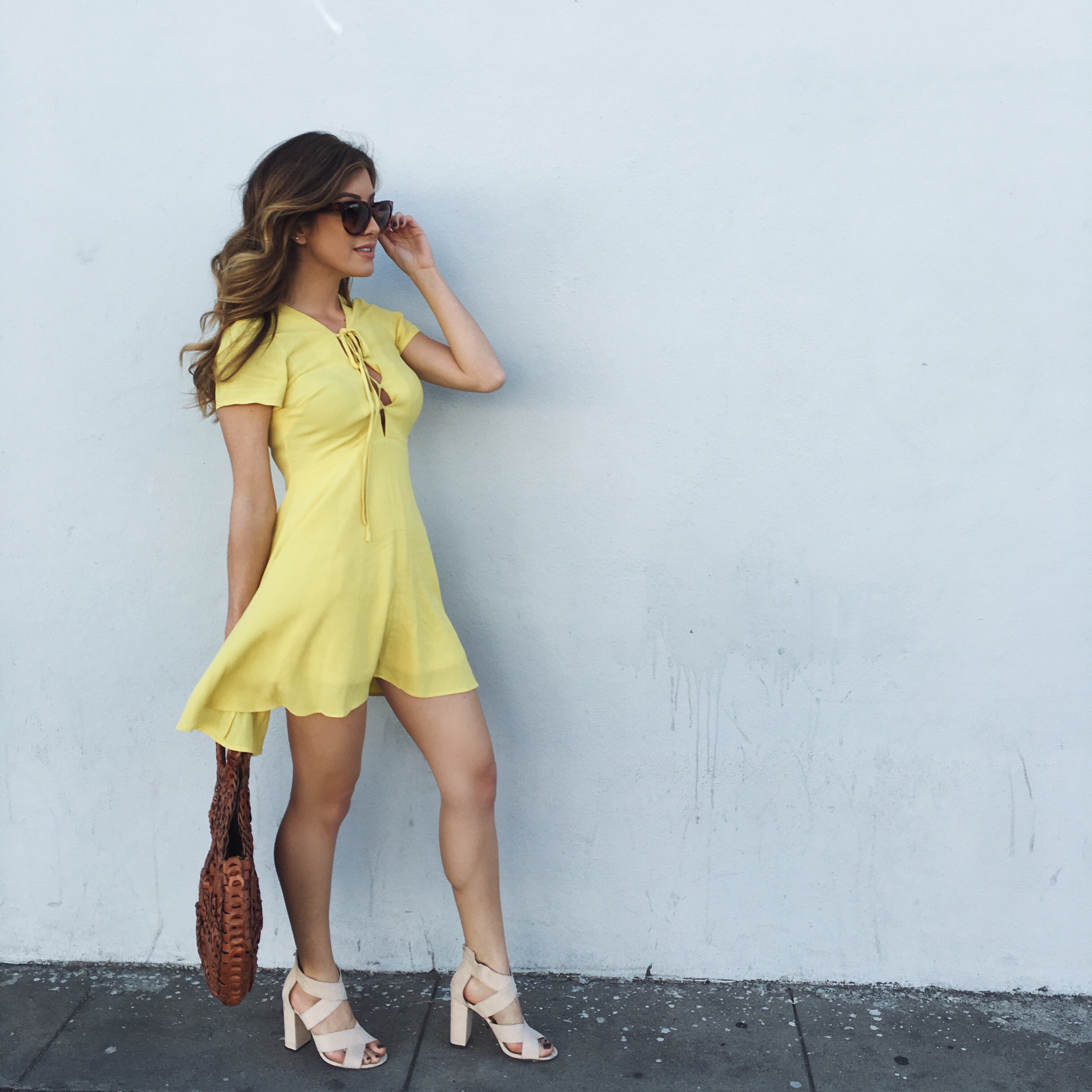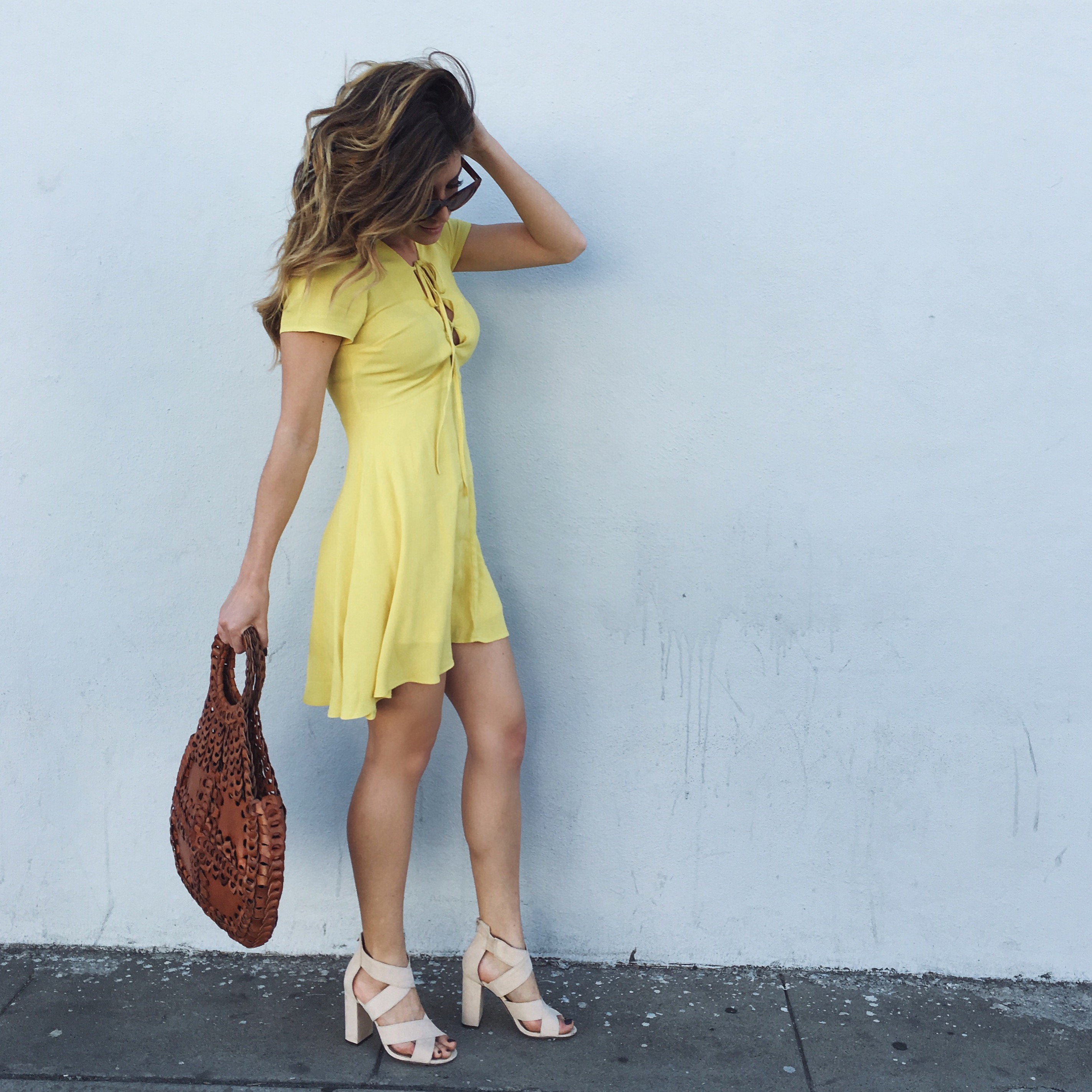 Yellow lace up mini dress + Crisscross faux suede heels: Forever 21 (get them here and here), "Pisticci" leather bag: c/o Patricia Nash (get it here).
How would you wear this yellow lace up mini dress? Comment below!
-SHOP THE POST-