Thank goodness it's the weekend! We're one week away from Coachella and I'm super stoked! I've pulled some amazing pieces and I can't wait to rock them and share them on the blog. If you want to travel to Coachella with me, please follow me on Instagram & Snapchat (Username: MissDenDen). I will be posting often and sharing my stories and what I'm experiencing. I think it's crazy how social media allows us to really let people into our lives. I like to show off my nerdy and absolutely loser side on Snapchat, so if you've been following, I'm sure you've some super silly things!
But, before we dive into Coachella themed posts, let's talk really quickly about this amazing navy trench coat. This amazing sheer navy trench is such a chic piece and perfect for the warmer weather ahead. It's lightweight and super stylish. I paired it with all white because I'm a sucker for solids with a bold coat.
A light trench coat is super darn chic, it's probably my favorite form of outwear, a blazer coming in close. What do you guys think about trench coats?
I'm also hosting a fun GIVEAWAY! Win $300 to Hot Miami Styles!! All you have to do is: Be sure to follow me on Instagram and Hot Miami Styles. The rules to win are easy, leave a comment on the blog sharing your favorite trend for the Spring/Summer season. And…thats it!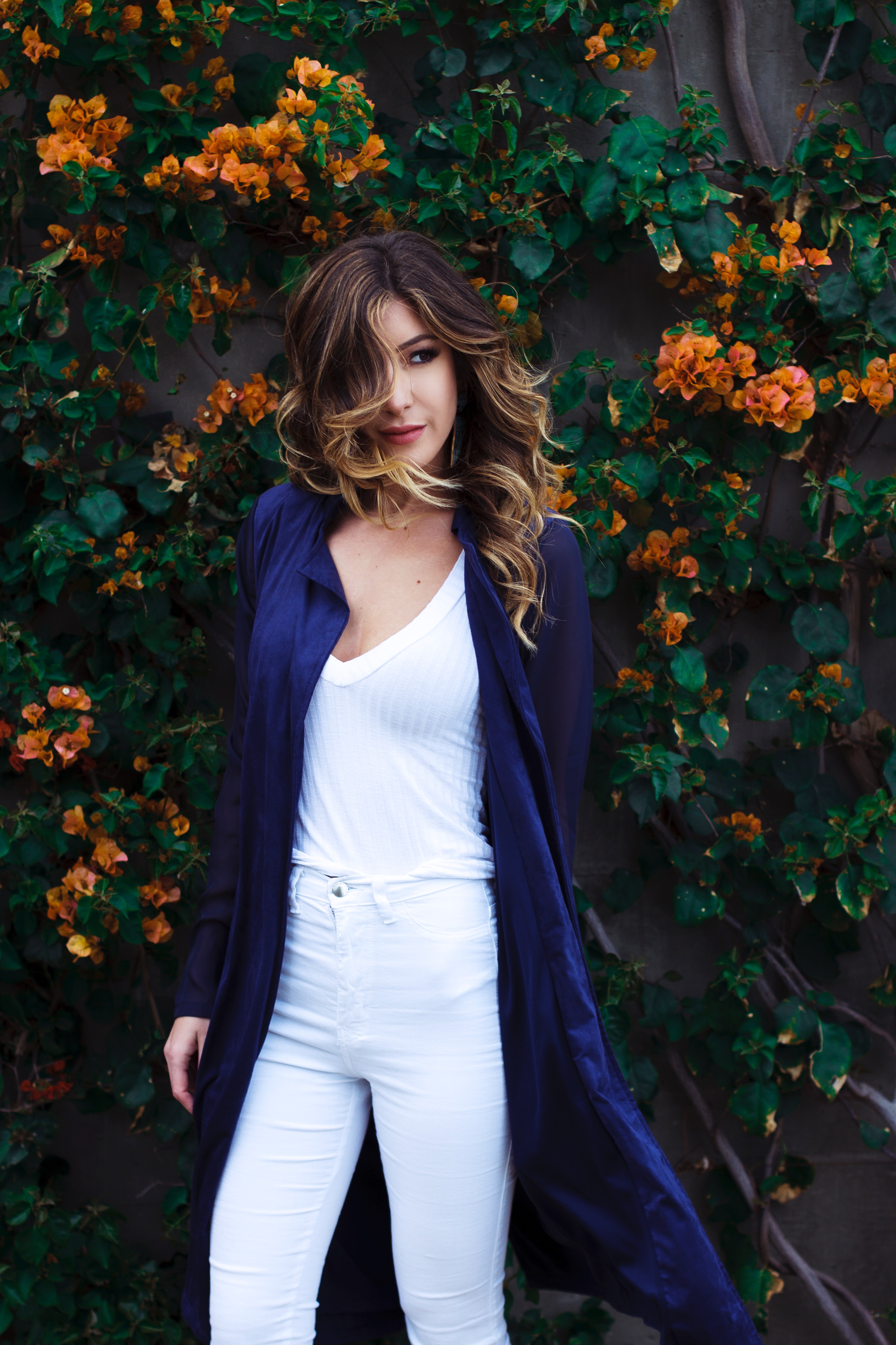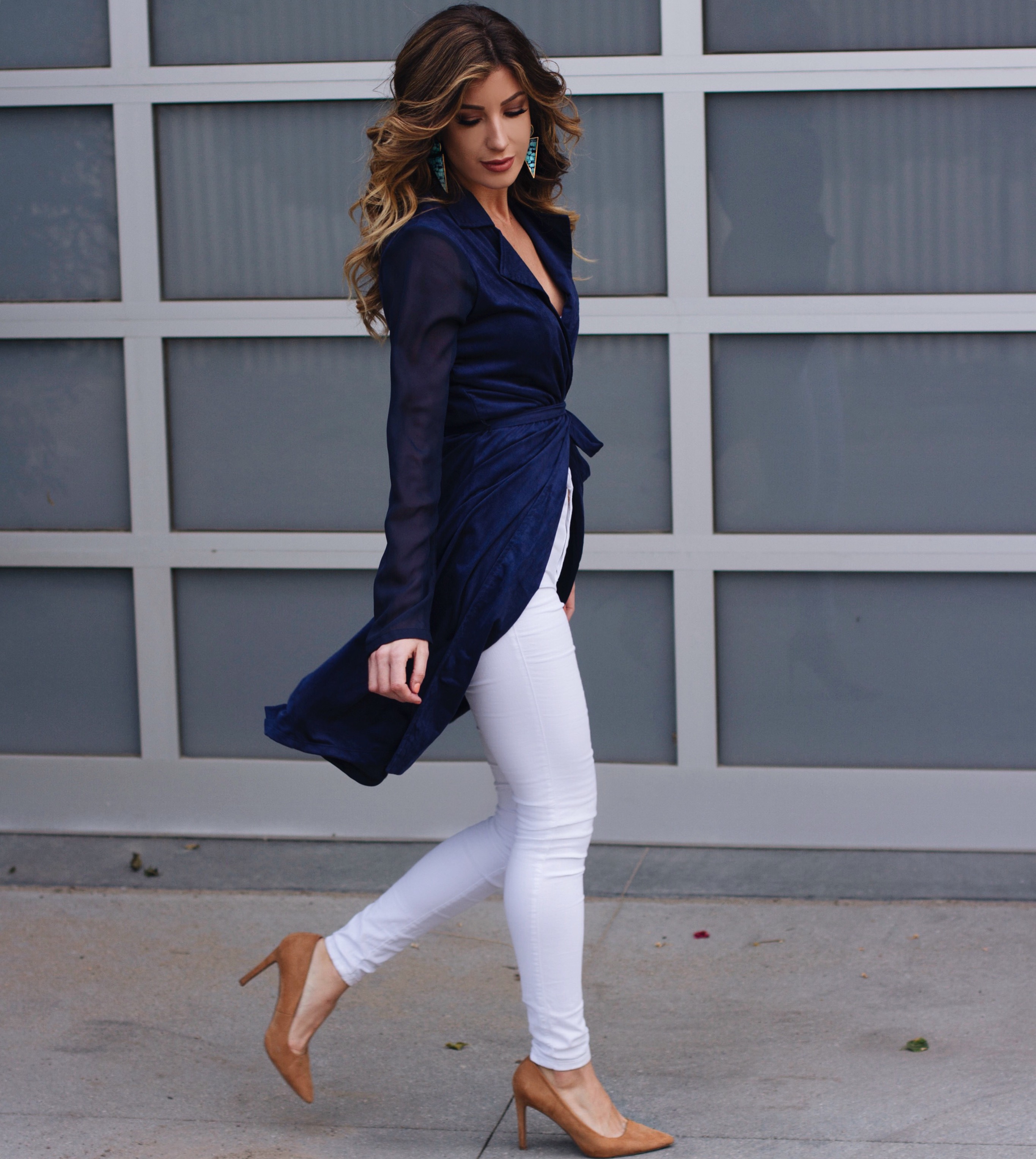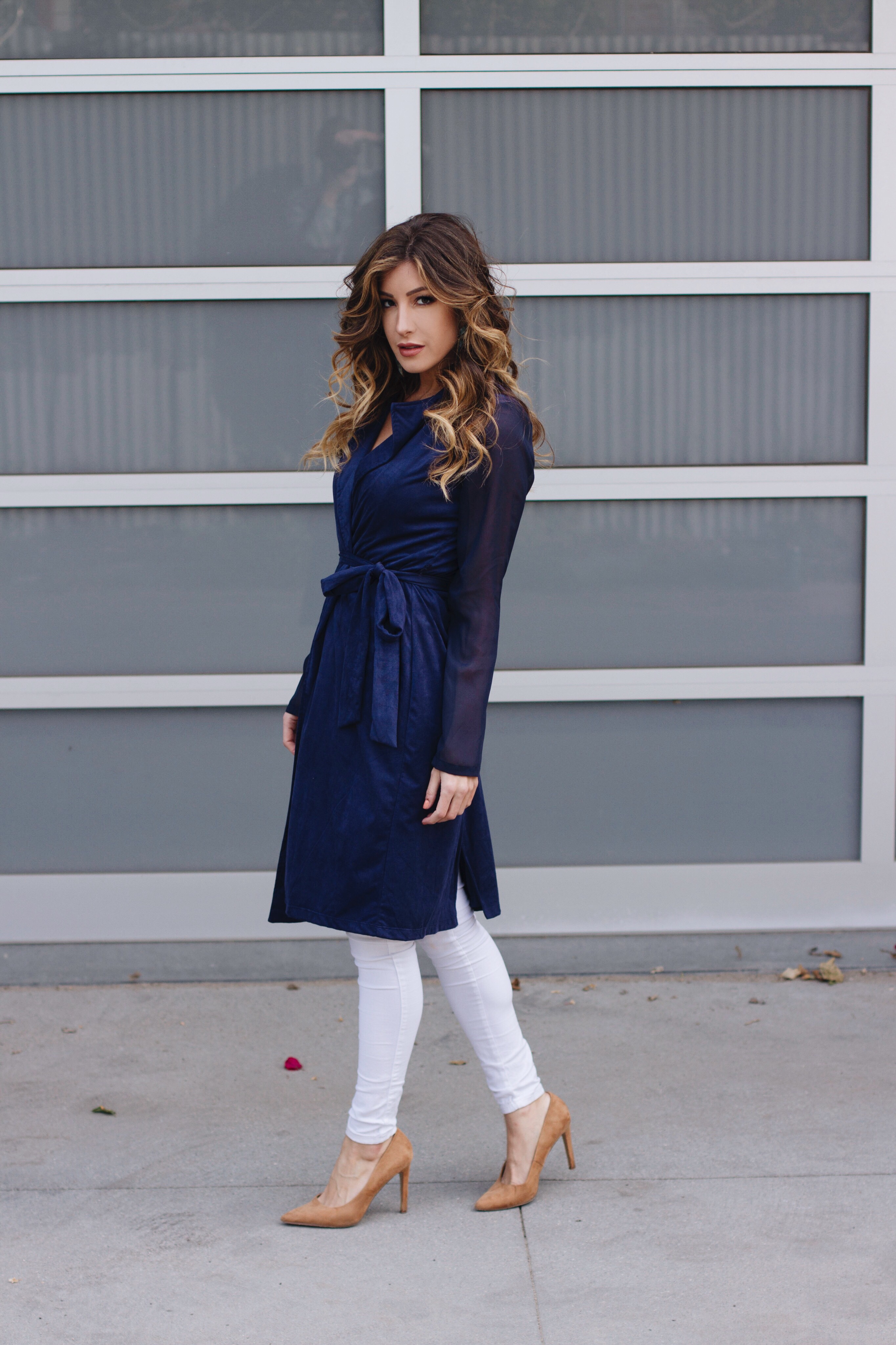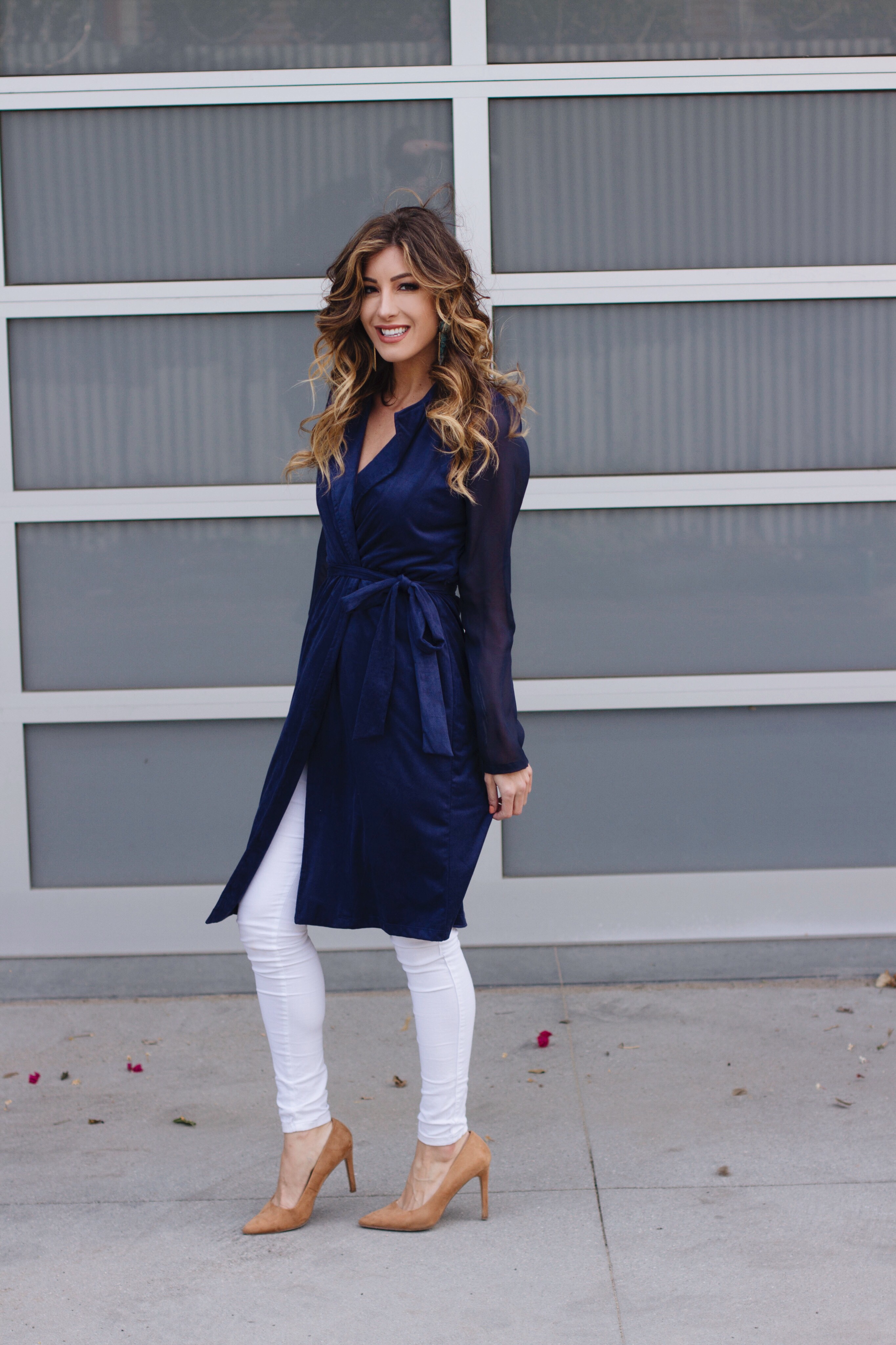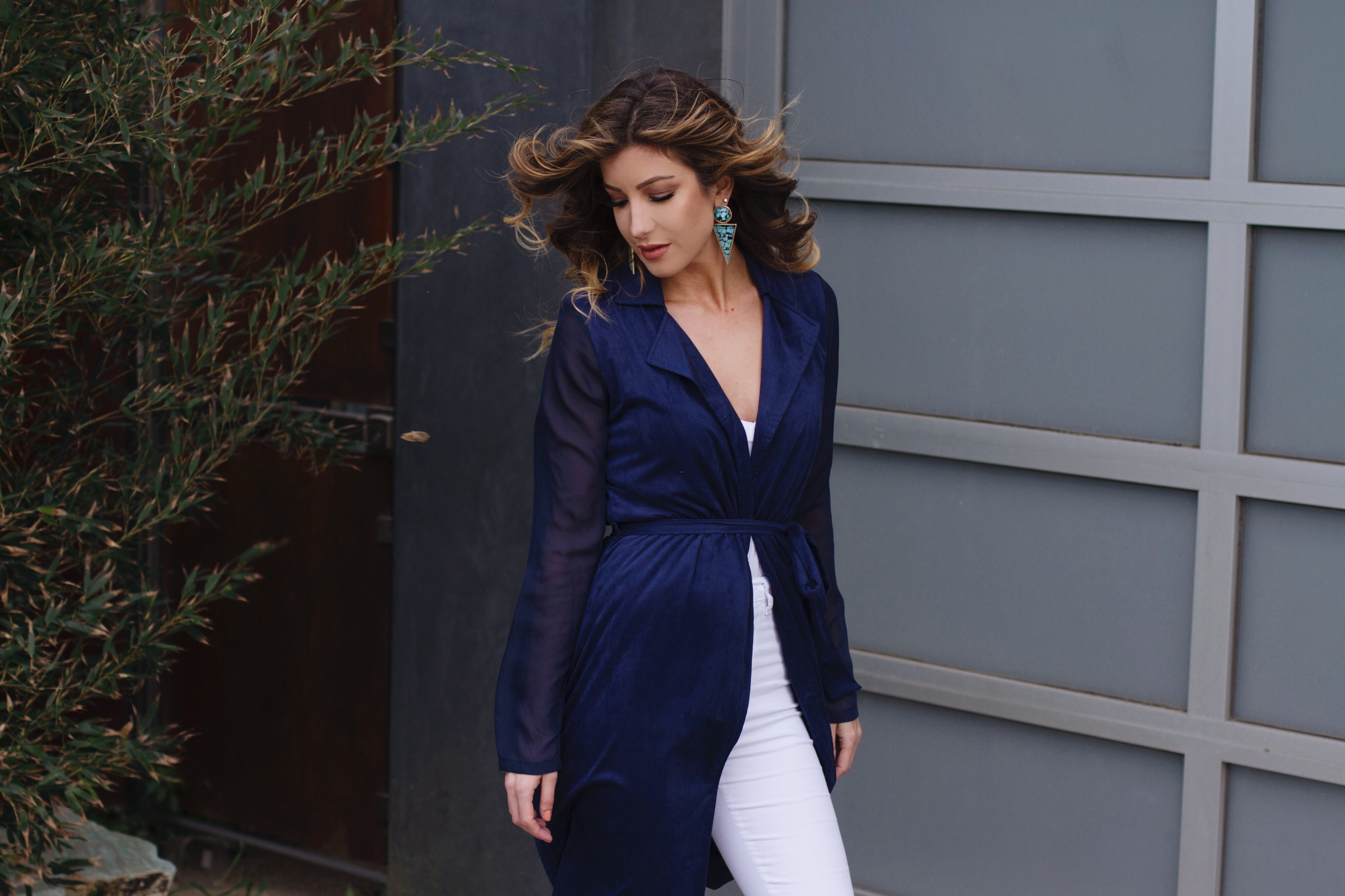 Navy Trench Coat: c/o Hot Miami Styles (get it here), Top: H&M, Jeans: old, Tan Faux Pumps: Forever 21
Shot by Marley Cumbee.