Happy Holiday's everyone!
I hope you all had amazing Hannukah/Christmas. It's been so hectic that I haven't had a chance to post much, so for that I'm sorry. But, good news , I got a new camera and I can't wait to share new outfit posts with you all. I'll also be delving into beauty/lifestyle so please feel free to let me know what you'd like to see on the blog! On to today's post…
As I mentioned before, I had the pleasure of working with an incredible photographer, Leyna, of Yellow Heart Photography. Her vision and talent always inspire me and together we shot a series of editorial style content. I am honored to share them with you! You can see the first set here.
We went to Solstice Canyon for this shoot and the scenery was incredibly beautiful. There is something glamorous about nature. It seems that nowadays we take the Earth for granted, so being able to be one with nature and truly appreciate it was a great experience. Remember to always take a moment and embrace your surrounds, the world is an incredible place.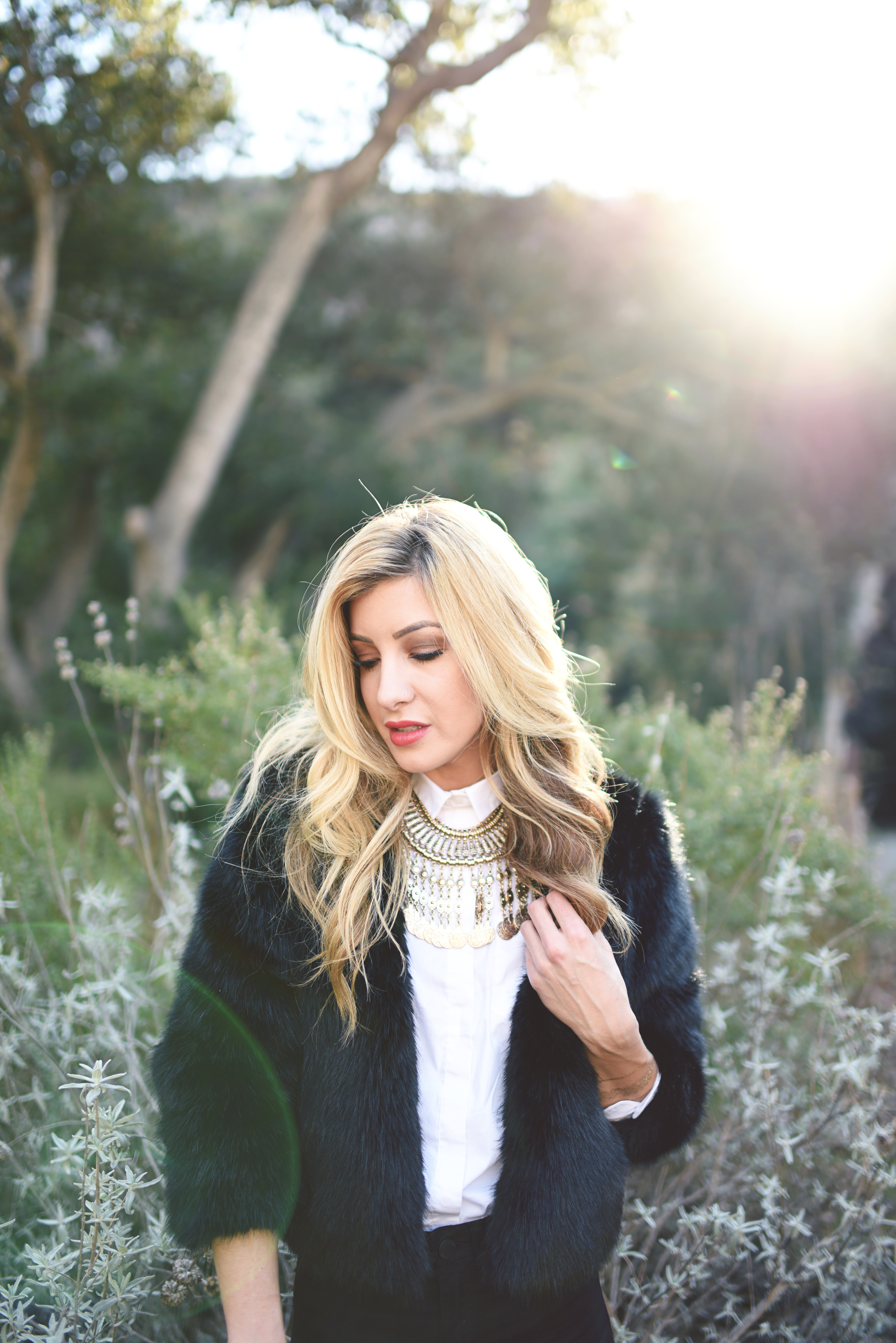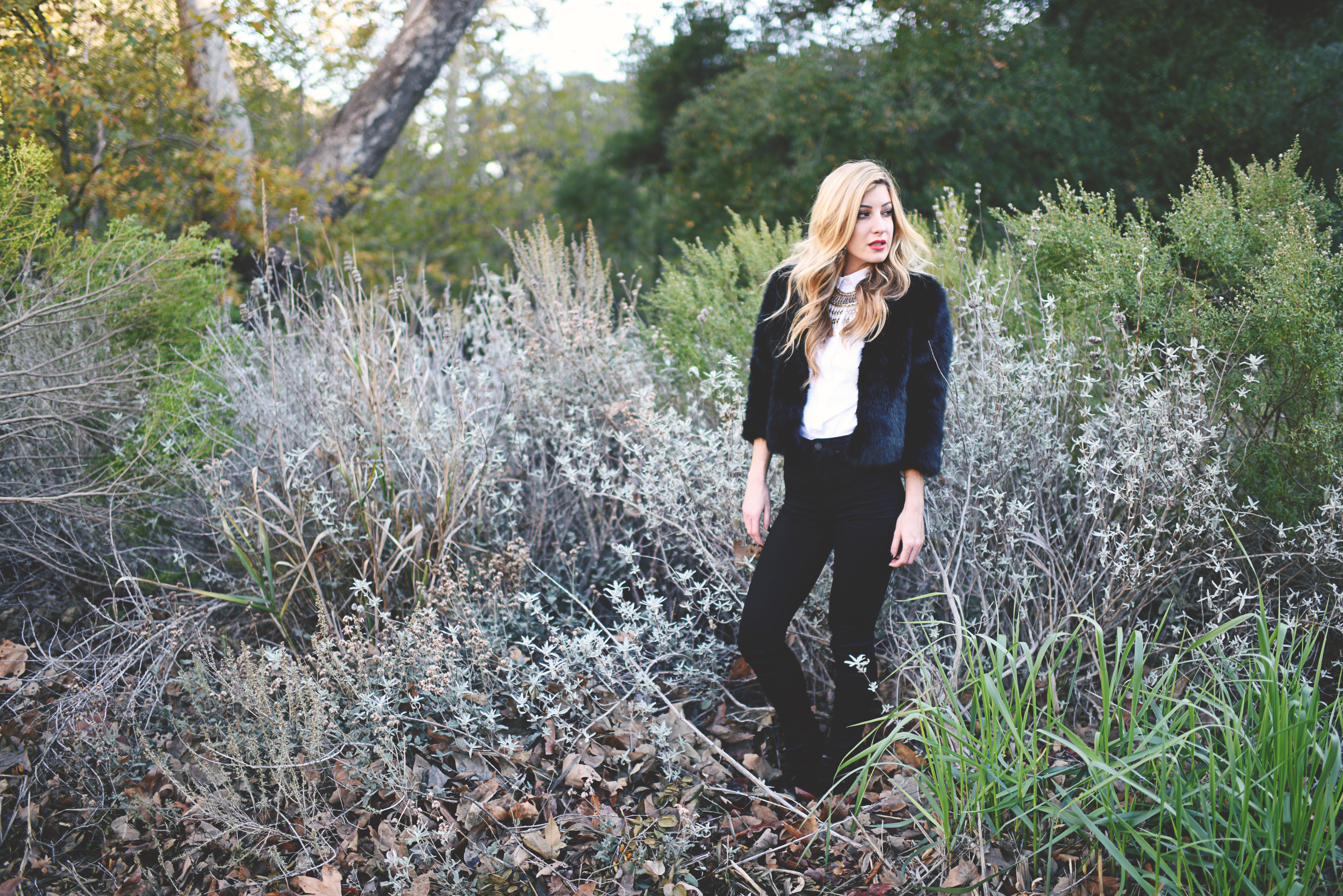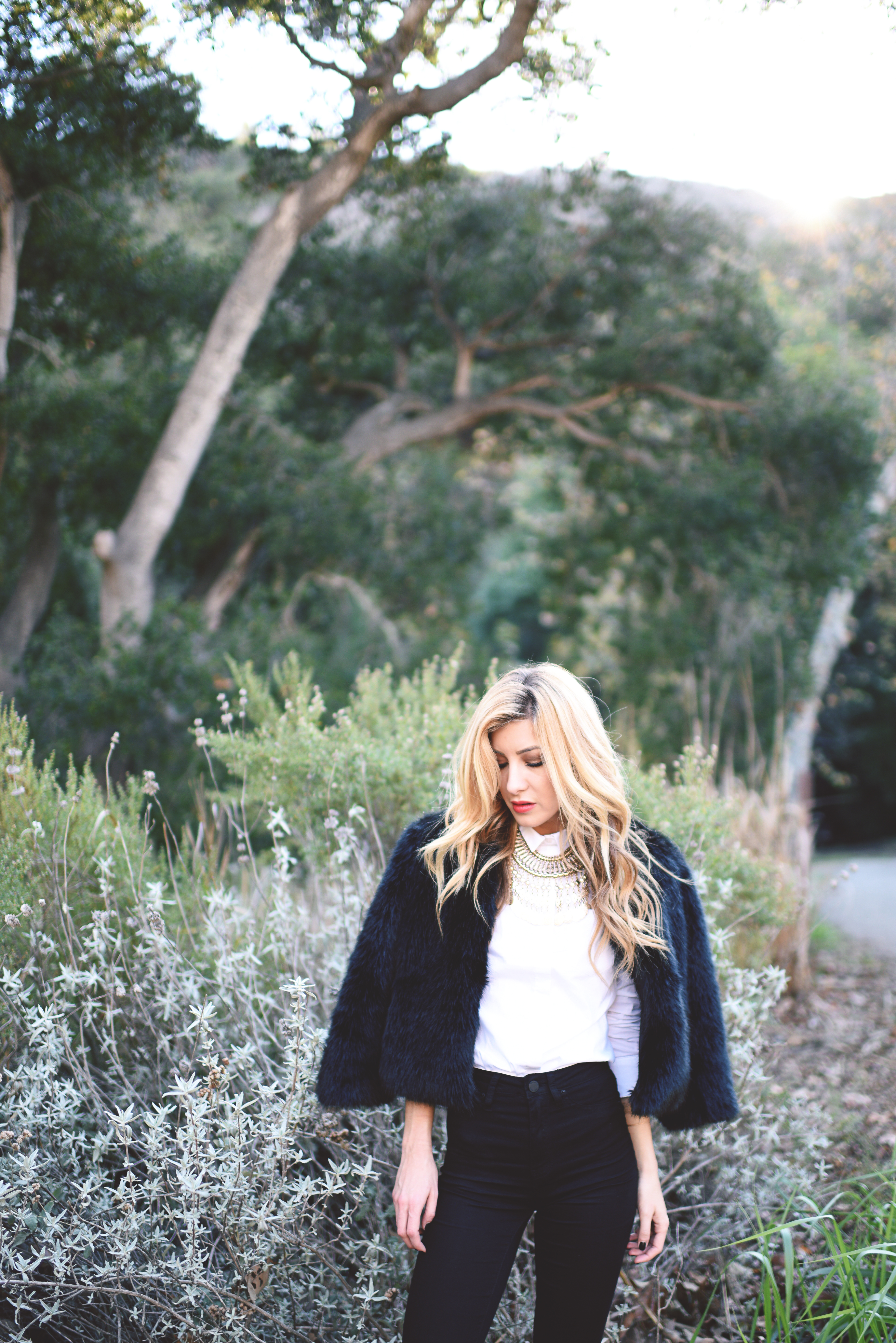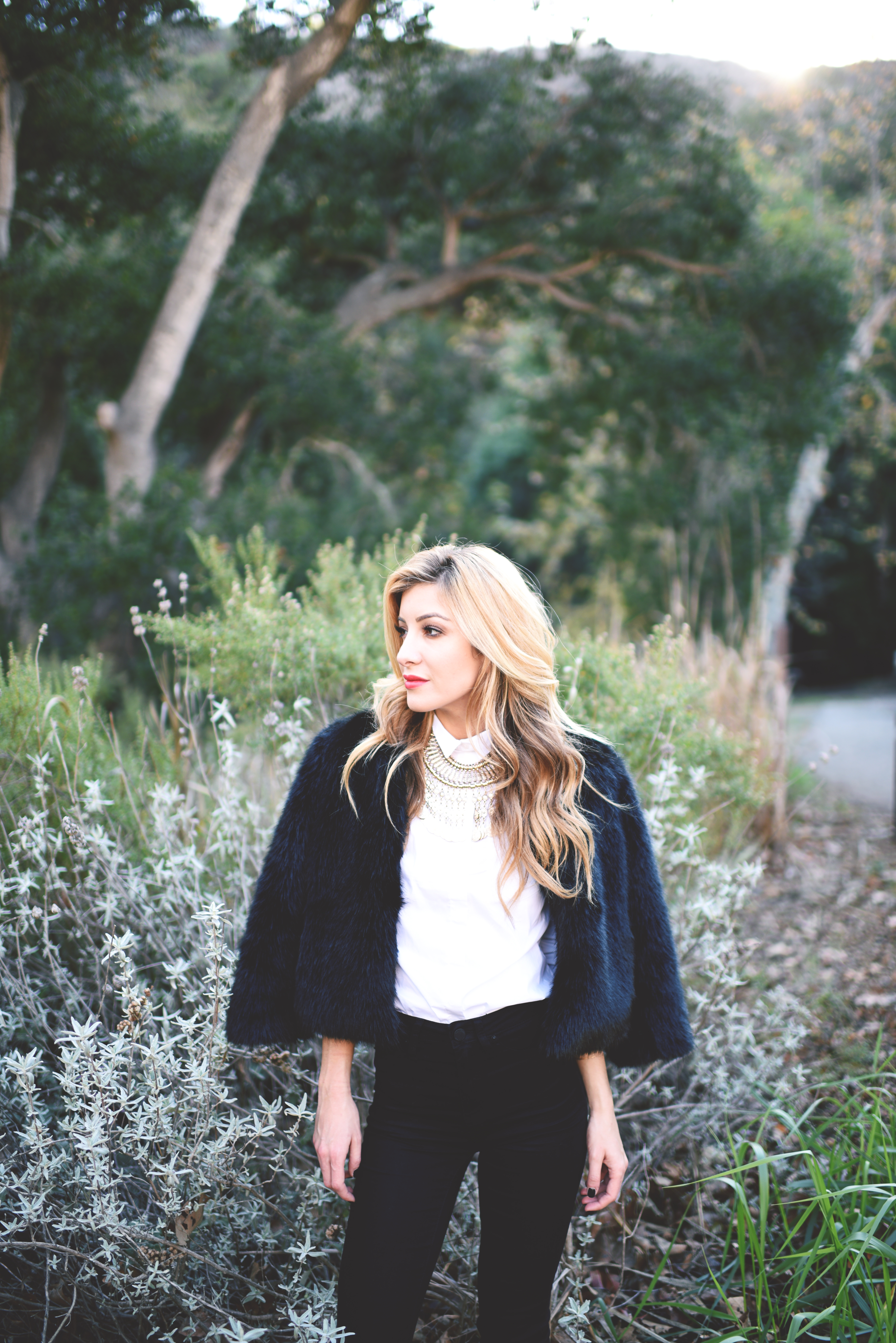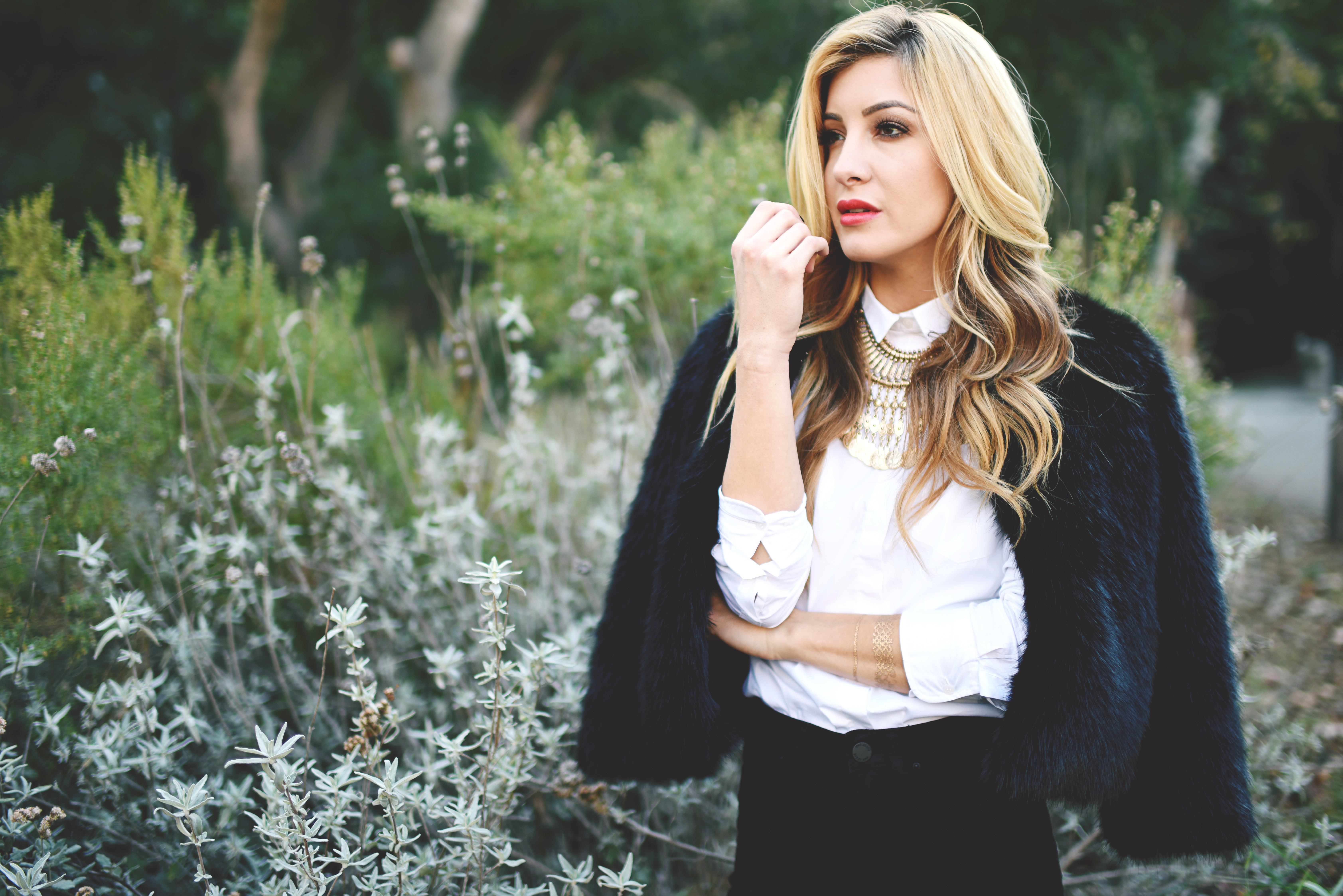 Photography by Yellow Heart Photography
Faux Fur Jacket: Banana Republic, Blouse: H&M, High Waist Jeans: c/o YMI jeans, Gold Coin Necklace: c/o Private Cartel (get it here)
-SHOP THE POST-