This post is sponsored by Wimbledon.
Wimbledon. The most prestigious and iconic sporting event in the world. The biggest question, aside from who was going to walk away with the trophy, was what would I wear? I headed to Wimbledon this year, and, after doing my research, I found that it was much more stylish than other tennis events. Suits, dresses and white were the recurring themes.
Simplicity is key with sporting events, but with Wimbledon, a touch of pizzazz is essential. Given the event's prestige, attending Wimbledon isn't just about the matches being played, it's about being seen. This means fashion is absolutely important.
I chose a lace white dress with cream details as my standout piece. A simple white dress is the easiest and chicest way to attend a sporting event. It's also comfortable, which is equally important. I added an American touch with an oversized denim jacket and metallic chunky heeled sandals.
This was one of the most epic events I've ever attended and seeing Andy Murray win was truly unreal. The match was intense, full of strong plays and anxiety-filled moments! The weather was absolutely perfect, with bouts of sun peeping through every few minutes – unusual for London.
See the images of the match and of course, what I wore below!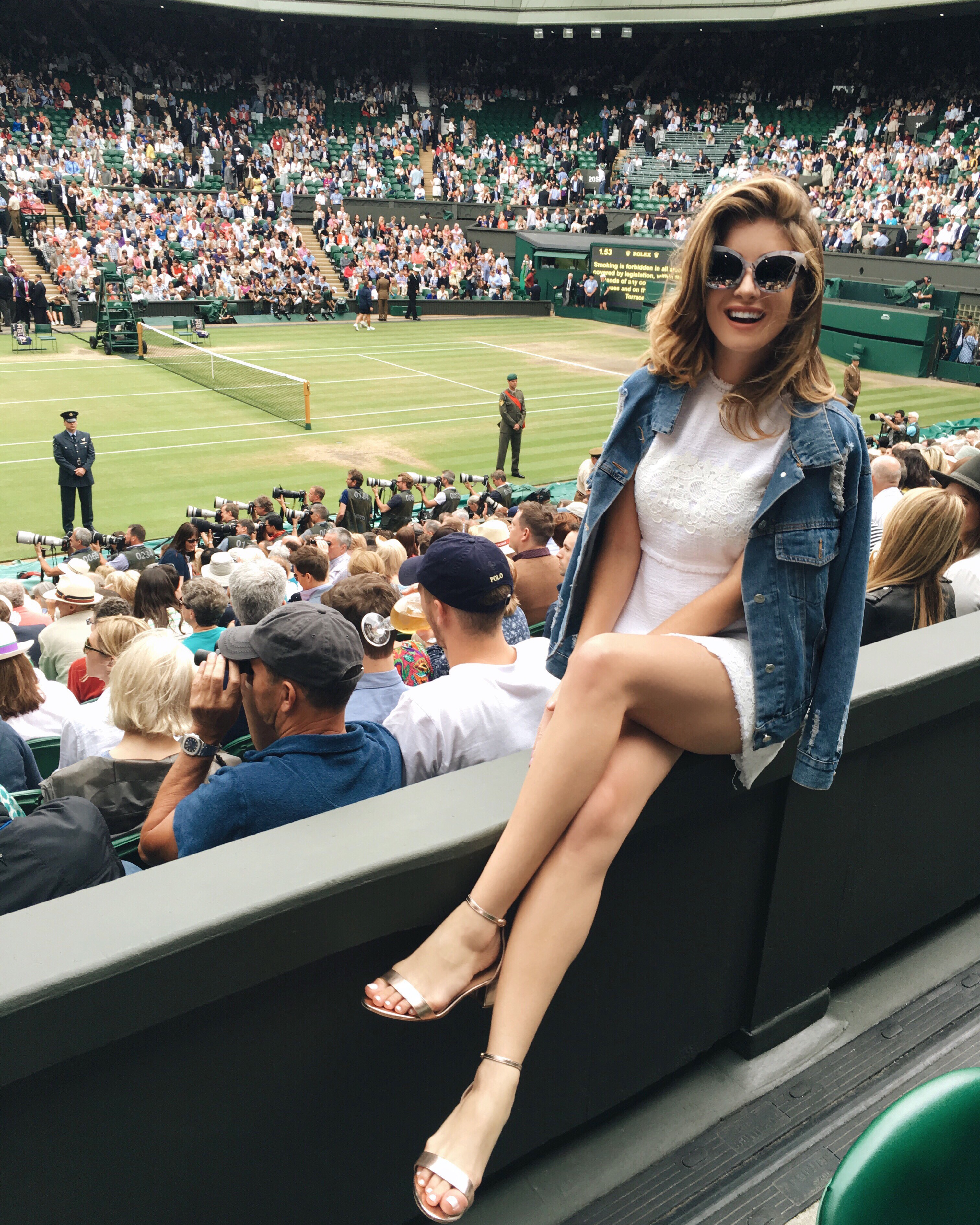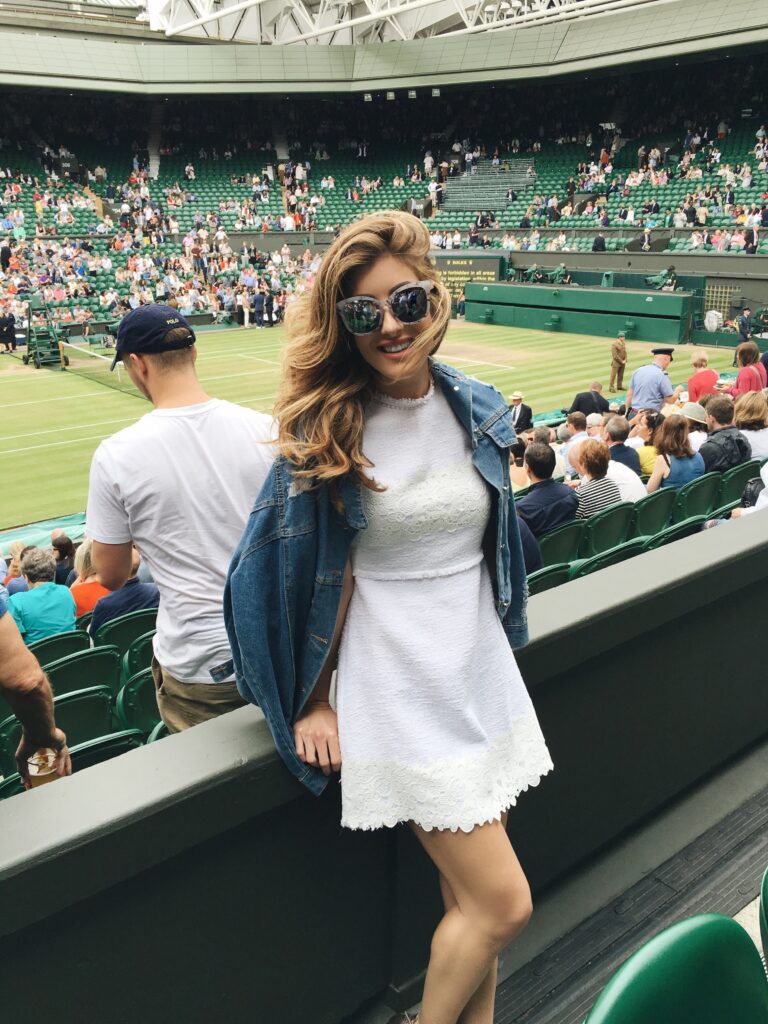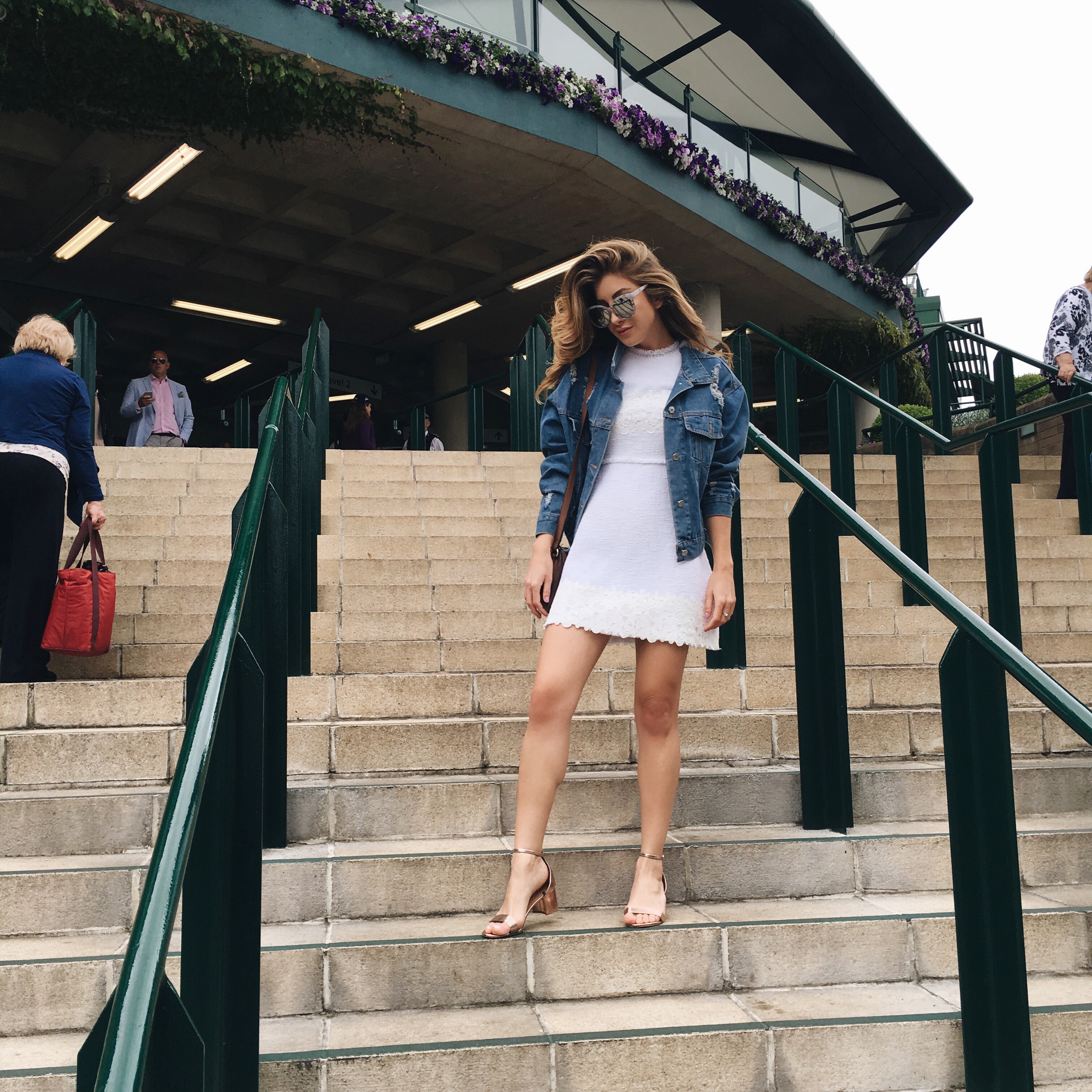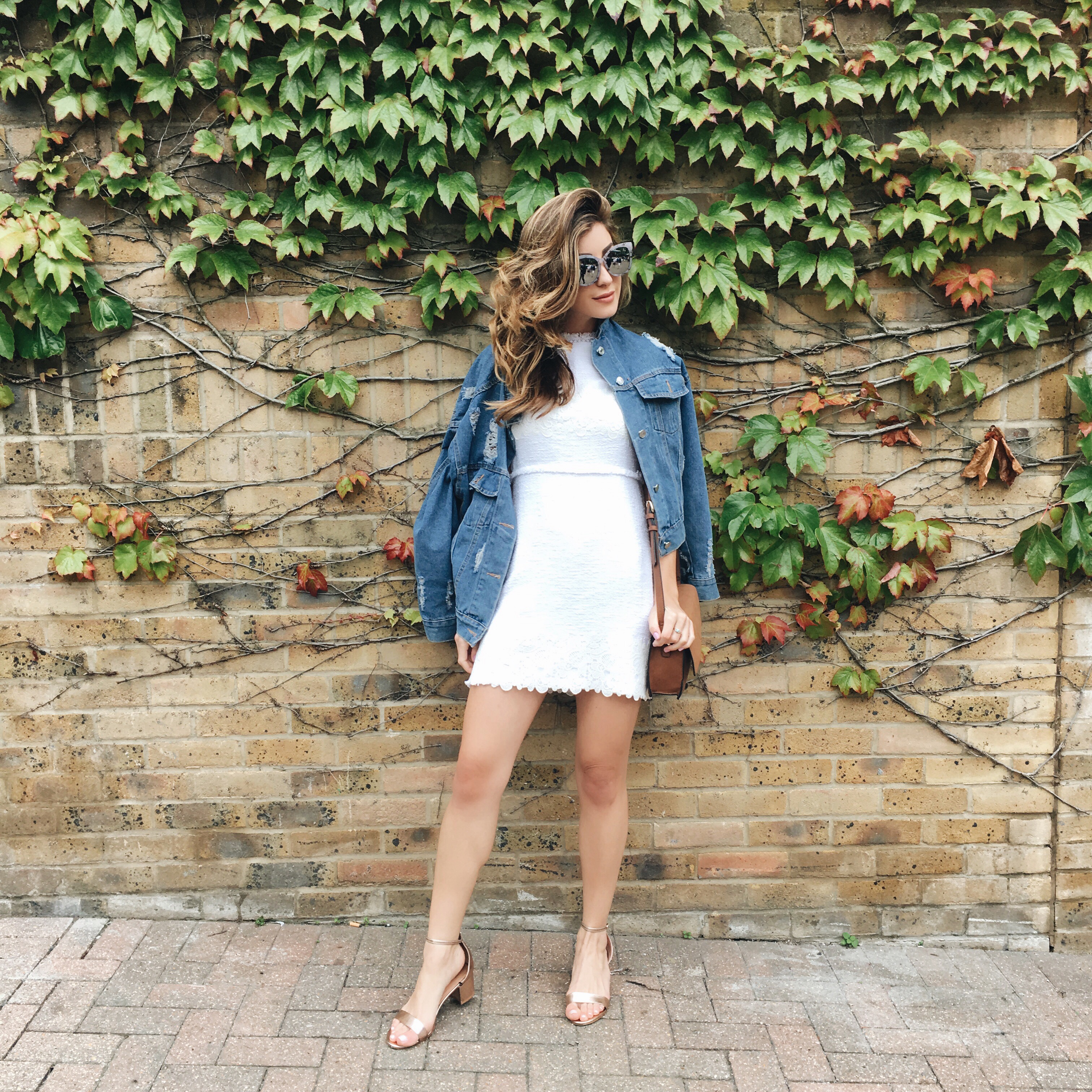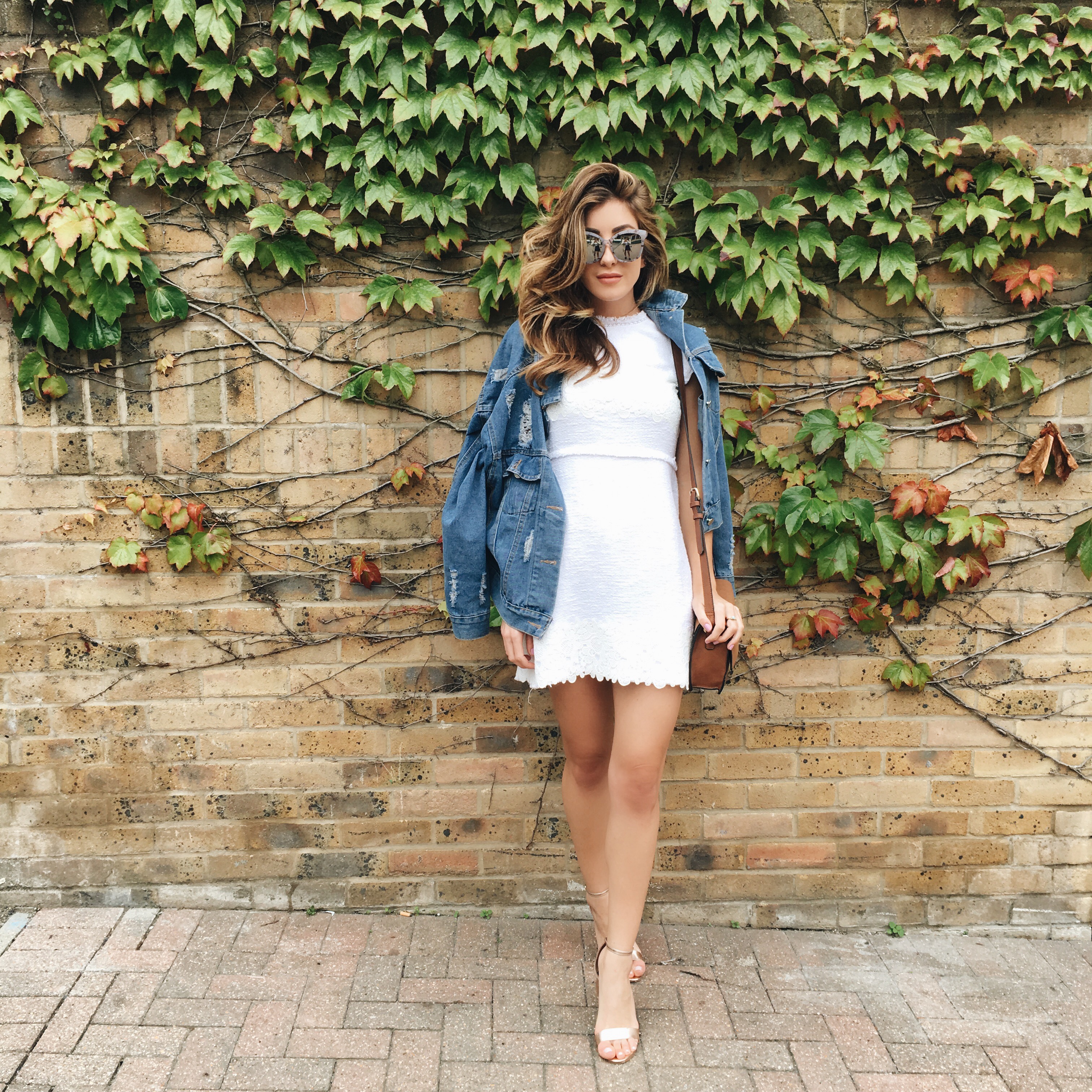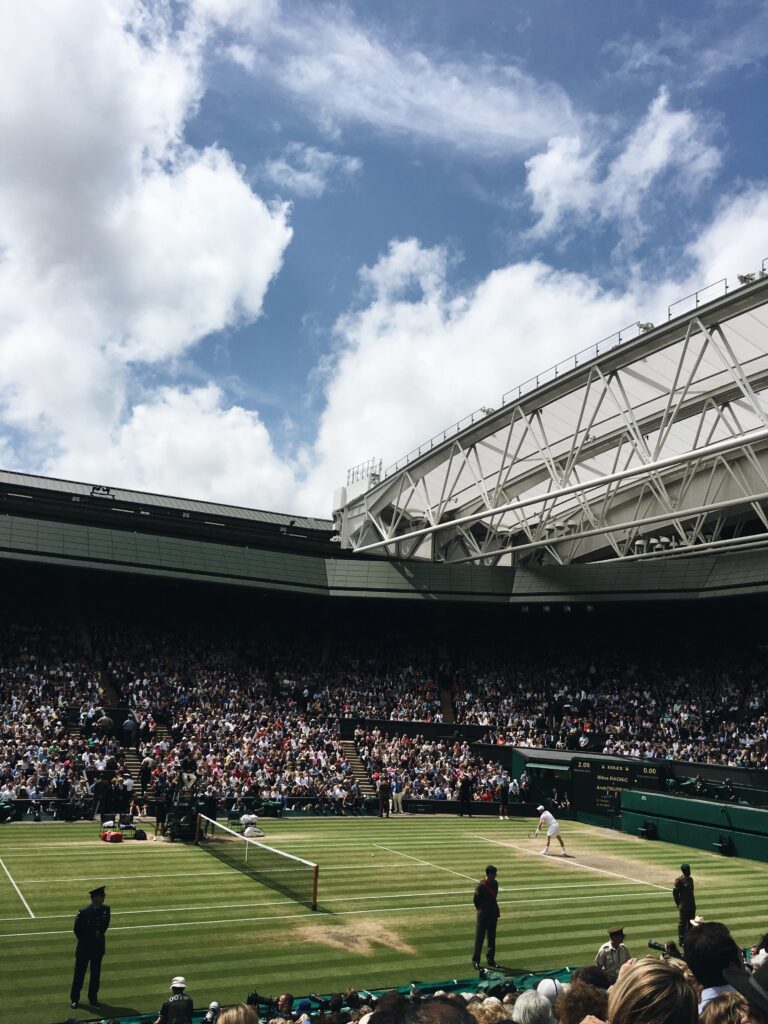 What would you wear to Wimbledon?
The Wimbledon Finals: Two days of the finest tennis you will ever see, and the perfect time to celebrate with friends. Visit www. wimbledonweekend.com to learn more.