When I saw this jacket at Zara, the first thought that came to my mind was the Pink Ladies from Grease. I love colored motorcycle jackets as I feel they truly add a nice punch to any look. I've been branching away from all black and neutrals and slowly dipping my toes into the world of color. It's a huge barrier for me to break through but with all these fun colors out there, I'm starting to really enjoy the concept of adding a little more color into my life.
I saw this pink leather jacket and was torn between the green, baby blue and mustard yellow. Of course, I'll probably end up getting the baby blue and yellow too because this jacket is BEYOND adorable. It fits amazing and it's just…perfect. I'll stop raving about it and just show you. I'm seriously loving pastels right now, and I feel that even in the winter you can rock a pastel with your gray's and blacks. I love adding some lightness to a darker tone, so I'll be rocking this jacket with all black for sure come winter, heck, maybe tomorrow 🙂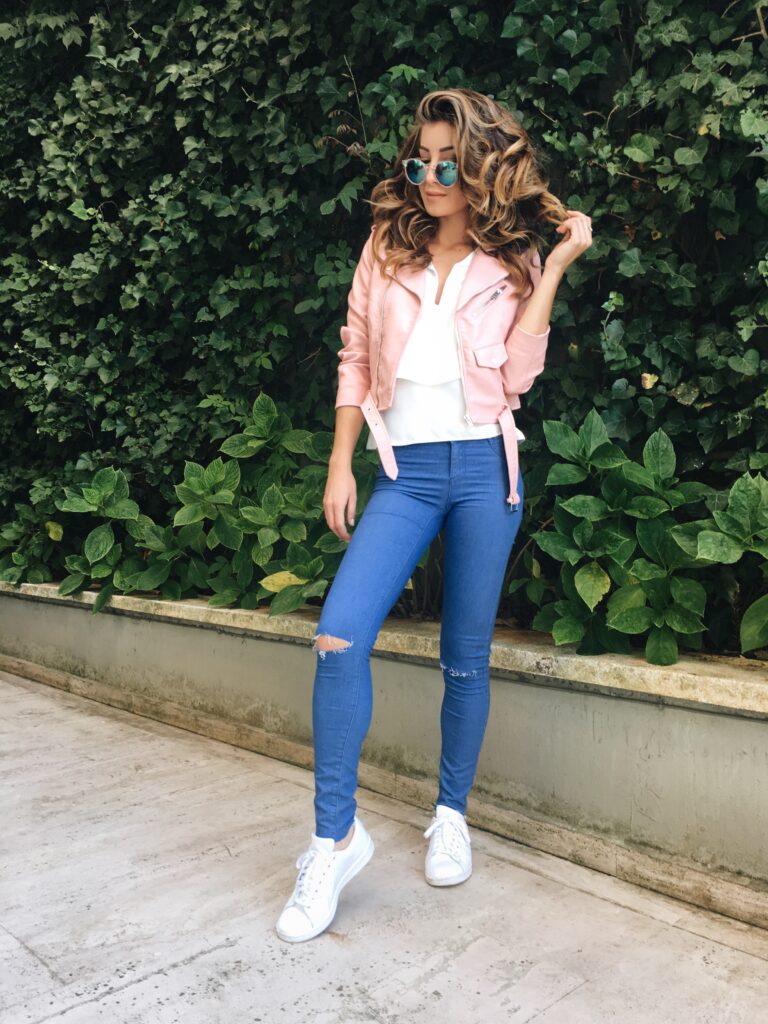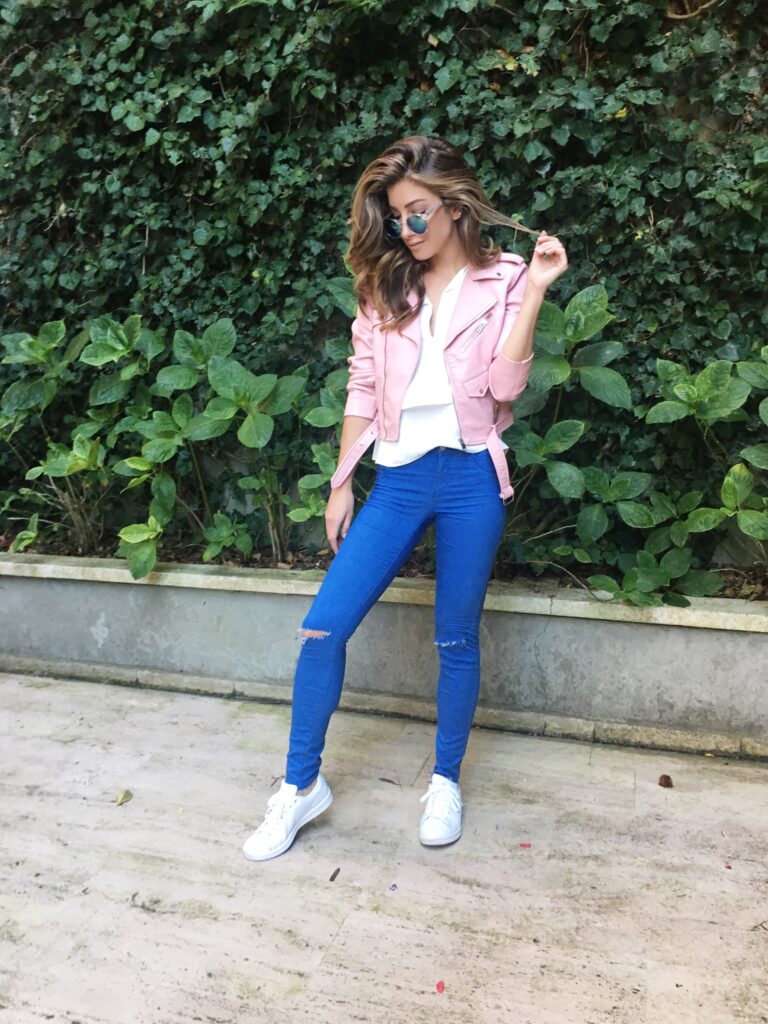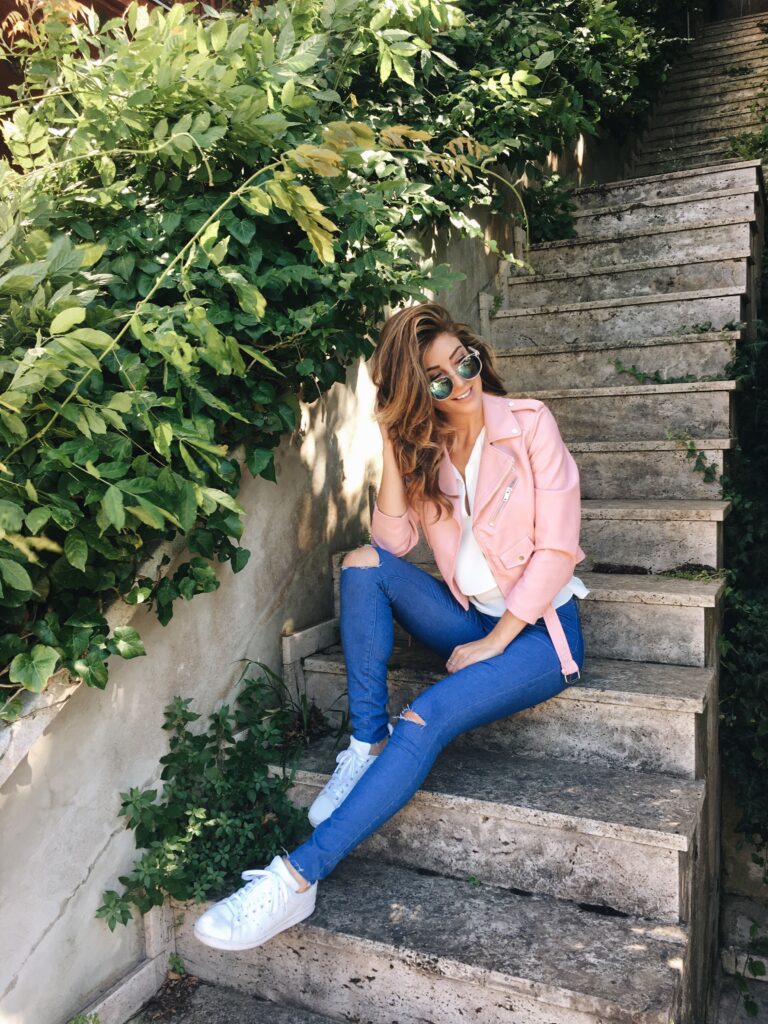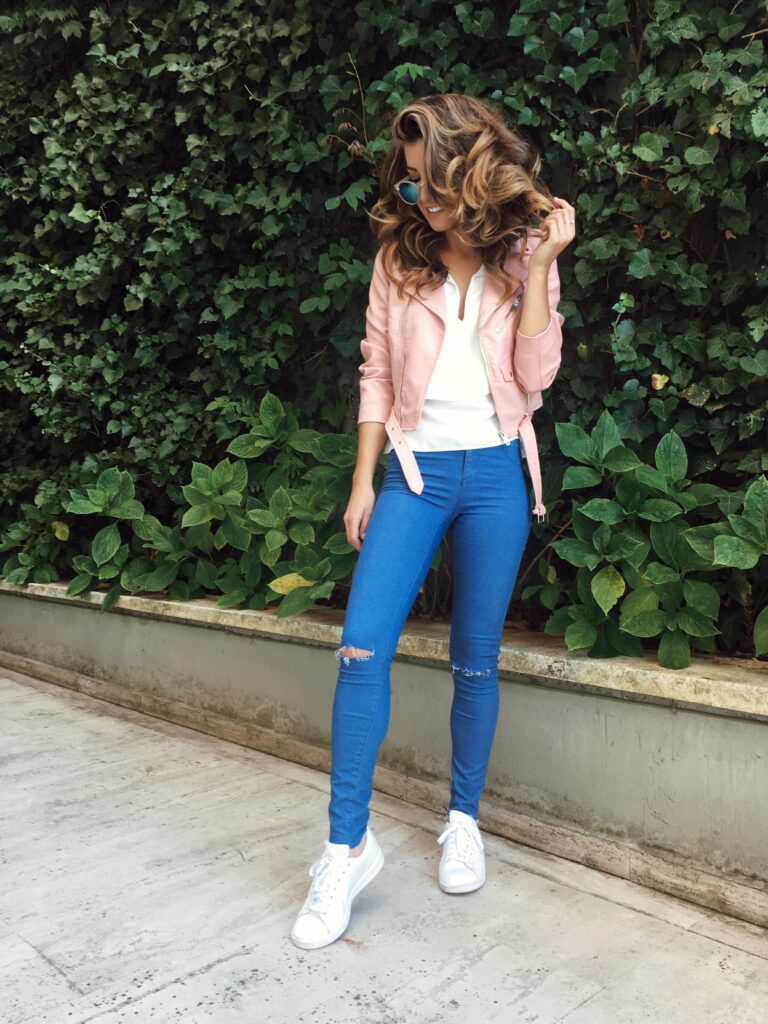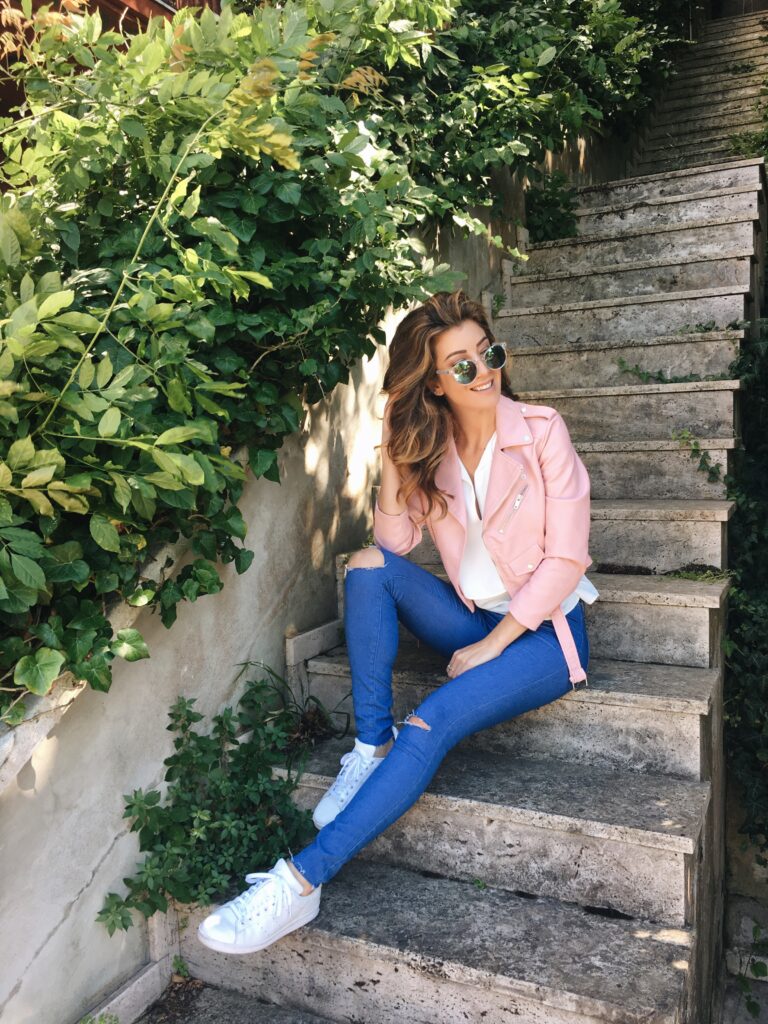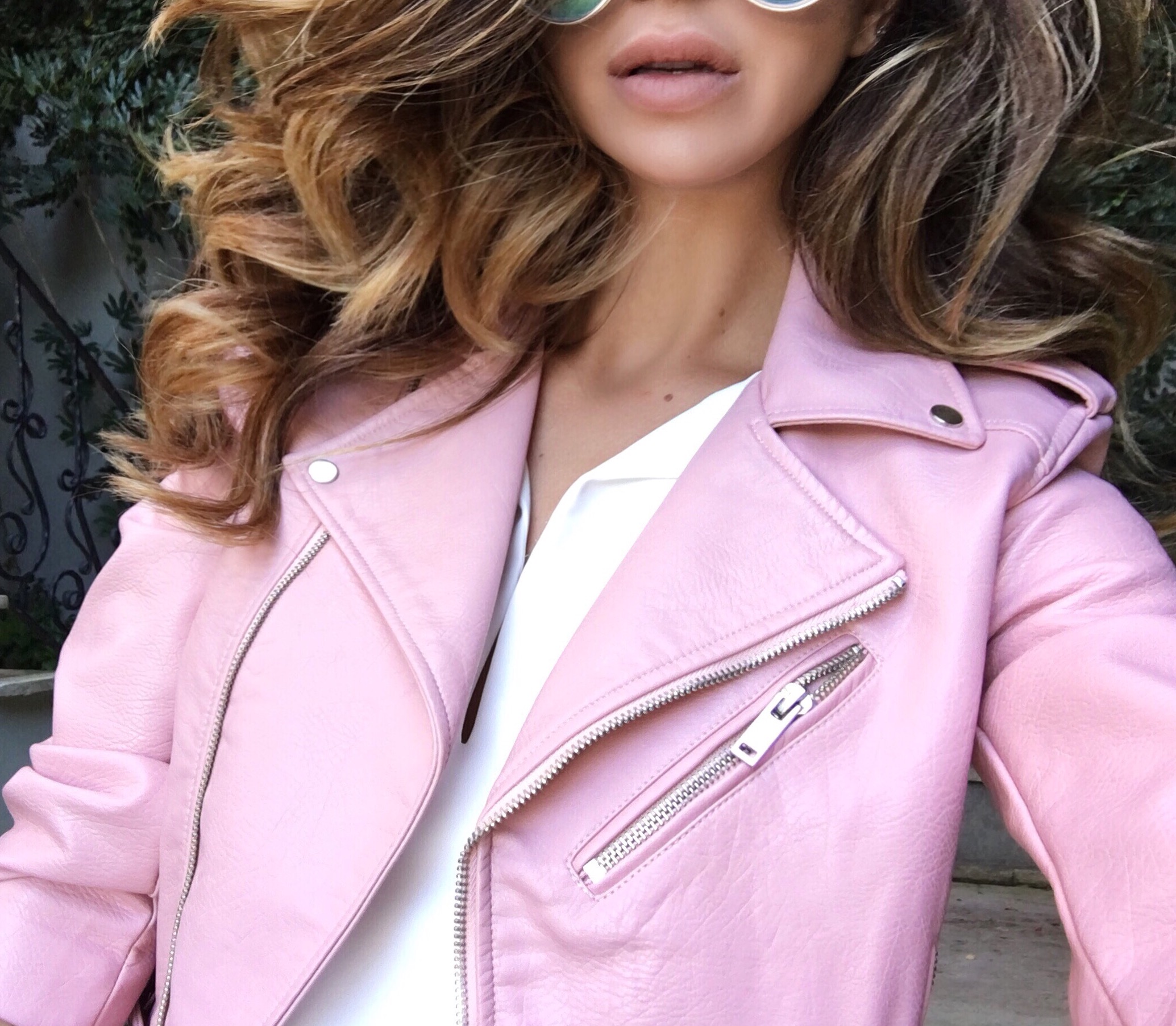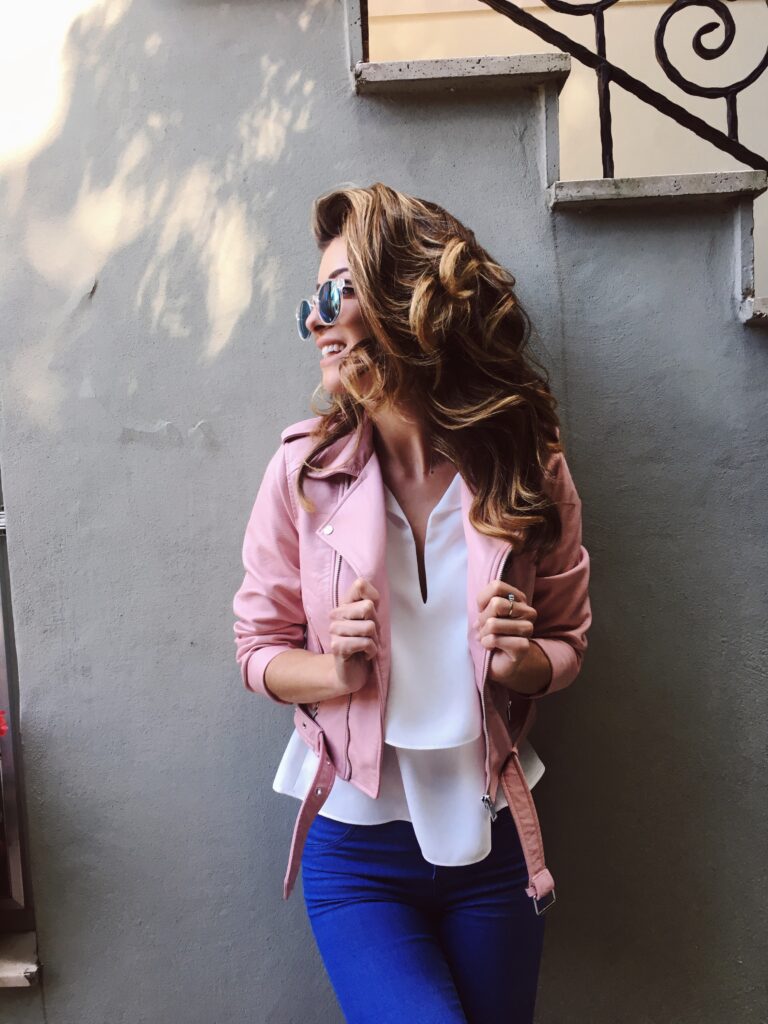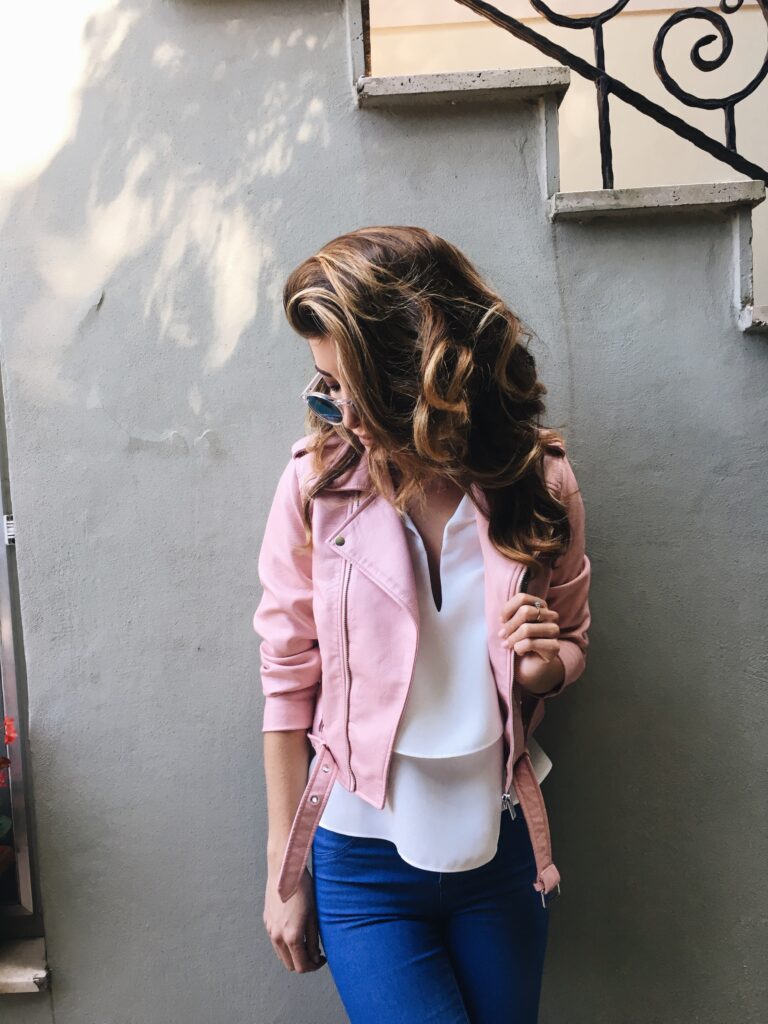 Pink Leather Motorcycle Jacket + Ruffle Blouse + Jeans : Zara (nearly identical pink jacket here), Sneakers: ADIDAS "Stan Smith" (get them here).
Below I'm sharing my favorite assortment of colorful motorcycle jackets that I myself am eyeing. Of course, you can just go to Zara and try to snag your size in the colors they have available, but if you're not into cropped jackets, or want something a little different, I hope these jackets help inspire you!
-SHOP COLORFUL LEATHER JACKETS-