NOTE: As this blog is dedicated to both men's and women's fashion, I have been grateful for all the knowledge that I have gained by branching out into the Men's fashion world. Of course, I am inspired by the men that surround me, whether it be the man in the life, my great guy friends, or random male fashionista's I see roaming the streets of Los Angeles, all I can say is, I'm blessed.
This blog, written by both me, and the extremely stylish Jason Harbert. All non-italic commentary is Mr. Harbert's, or Mr. Fashion Monster ;), and all content in Italic is LFM's!
This post is about Fall must-haves. The key pieces to every man's wardrobe. Mr.Fashion Monster (it sounds so good saying that), has concocted a list of what he thinks should be the go-to pieces for men this Fall. His selections are both for the frugalista man, and the "charge my black AMEX" man.
Drum roll please…
Basically for the fall and winter I'm into dark colors, greys, chunky scarves and sweaters, fabrics with texture.. wool, cashmere, tweed. Dark jeans with military-inspired boots, heavy coats. Lots of layers.
1. Big chunky scarves. What last year was to the keffiyeh, this is to now: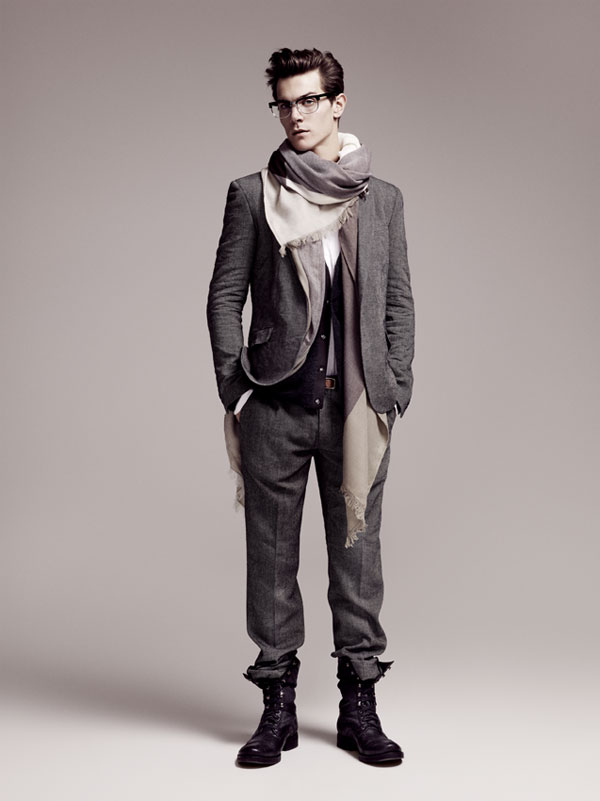 I love chunky knit scarves. I think when layering a look, they are key to finalizing any outfit. I have seen some great ones at H&M, Neiman Marcus and J.Crew! Prices for scarves can range from $18-400. I say…load up on them!
2. Knit crewneck sweaters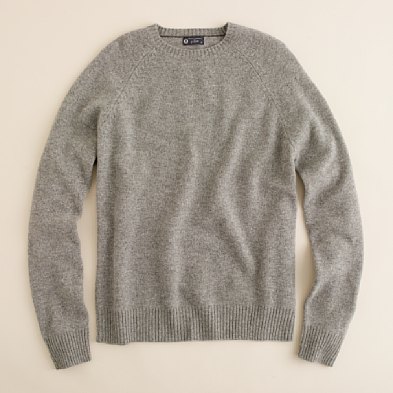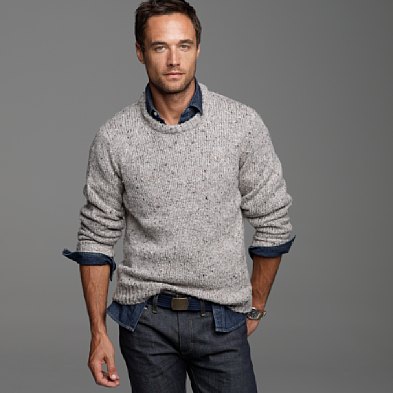 I love knit sweaters because they can be worn solo, or over a crisp button-down shirt. Layer more with a cute pea coat or trench (great finds below), and a scarf and you are lookin' straight out of GQ. I prefer the chunkier knit sweaters myself (see 2nd image).
3. Dark Accessories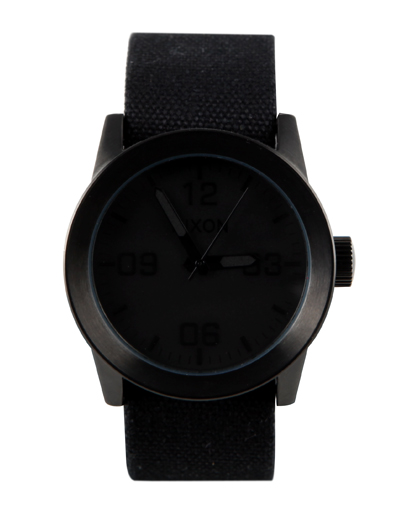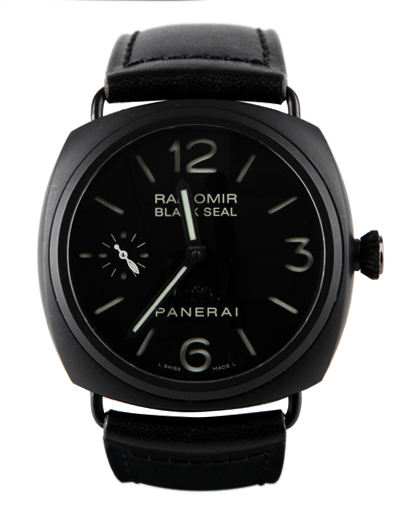 Nothing is more chic than a man who can accessorize. Dark accessories are hot, hot, hot for Fall and these watches will make you look sharp, no matter your budget. Also, black or dark brown belts are another way to accessorize right!
4. Dark trench coats & pea coats.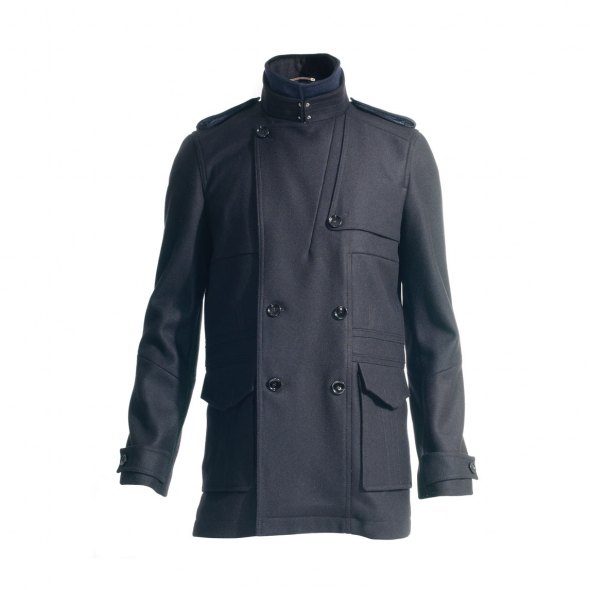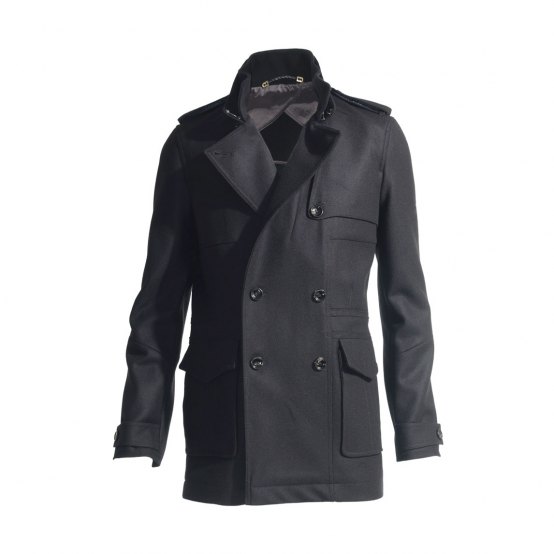 Available at: reiss.co.uk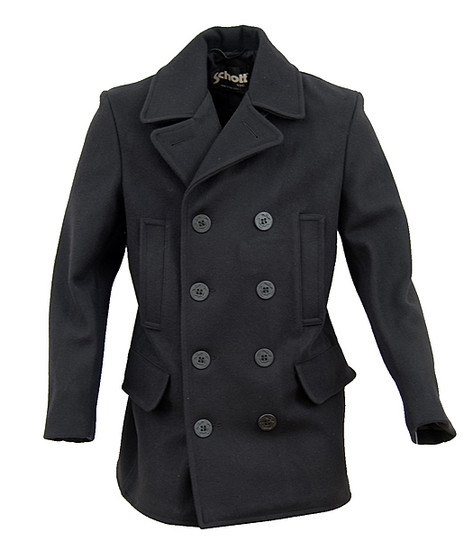 Obsessed with pea coats and trenches. I think they are so stylish, and so chic and really can make an outfit. Add a chunky scarf tucked neatly inside, is a great way to make your outfit pop with a pea coat or trench.
5. Tweed sports coats: not as visually striking as herringbone or houndstooth; soft and understated: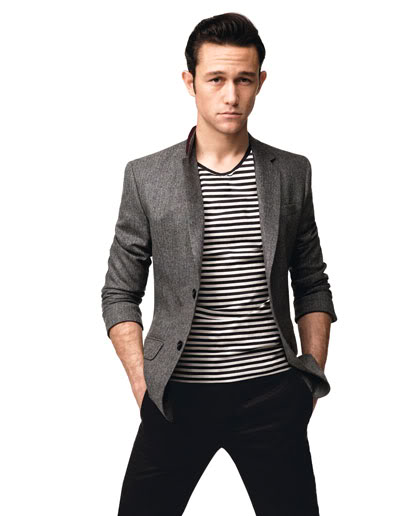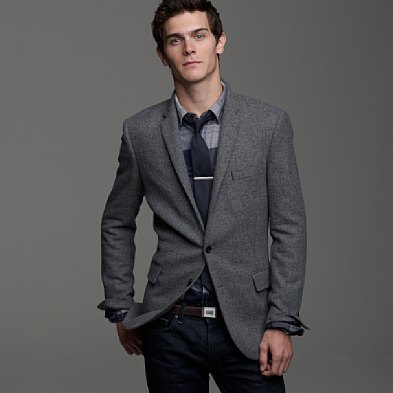 Blazers can be worn either casually or professionally, which is why I think they are such a staple in every man's wardrobe for EVERY season. For the Fall, tweed and different textures patterns add a little edge to the basic blazer. Wear it with jeans, a slack or even leather pants (if you're into that).
6. Lace-up boots: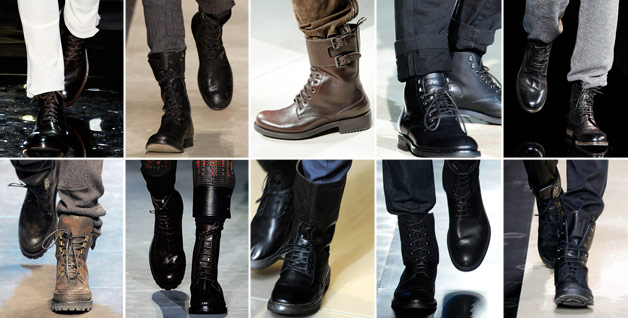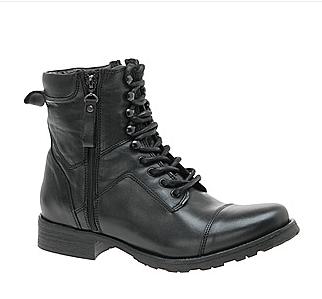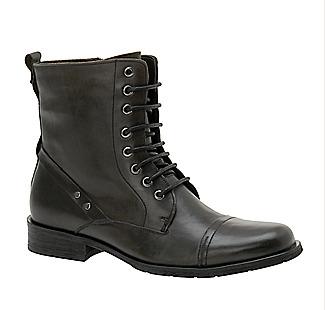 Available at: ALDO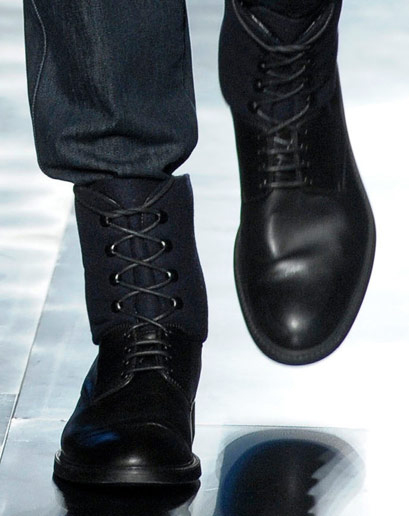 Sure, work boots can seem to be very construction worker-ish…but when you can put them together with a sleek look above the boot, the boots can add that edge that is so sexy for Fall. When wearing the boots, don't over accessorize…otherwise you'll look like Criss Angel…and that's never trendy, chic, or stylish.
Well…here comes my "punchline"…
Thoughts?/Thoughts?