It's been awhile since I've done a Recessionista post, so I am happy I finally have the time to make it happen!
I am obsessing over Fall trends, and styles that I have been on the search for looks that are easily accessible for every woman!
After all, the Recessionista wouldn't be the Recessionista if it wasn't a fabulous fashion find for under $150.
This post is dedicated to the Fall 2010 trend; Metallic Gold.
I hope you enjoy reading as much I enjoyed finding!
Gold is the NEW Black.
With gold, you can make a statement without over-doing everything else. Although black is ALWAYS in fashion, adding a gold piece will make your look unique and stand out among the crowd.
Of course, balance is key. Here are some pieces I think every woman should own for this great Fall trend.
This skirt will make you stand out. Pair it with a black long sleeve, chunky jewels and a cute pair of booties, and cha-ching, you're out the door.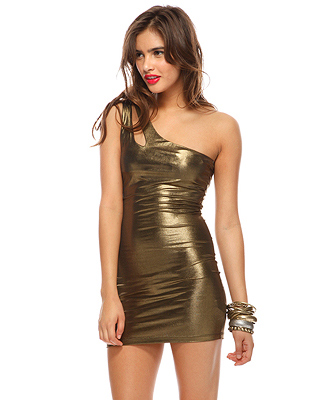 This metallic dress is made for those who don't want to blend in. I would personally rock some black tights, but bravo to those who wear it bare. It's fitted, sexy, and stylish.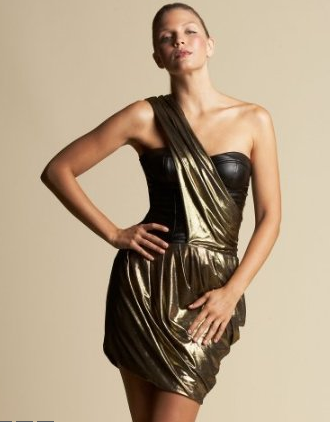 This BEBE dress is awesome. It's a perfect metallic gold, and has a black base which makes the dress slightly muted for those who fear an all gold ensemble.
This leatherette gold mini is toned down and perfect for that pop of gold to your outfit!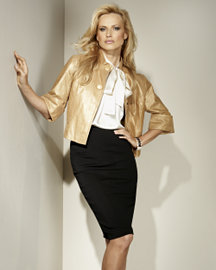 This jacket would be a nice staple to a more muted outfit.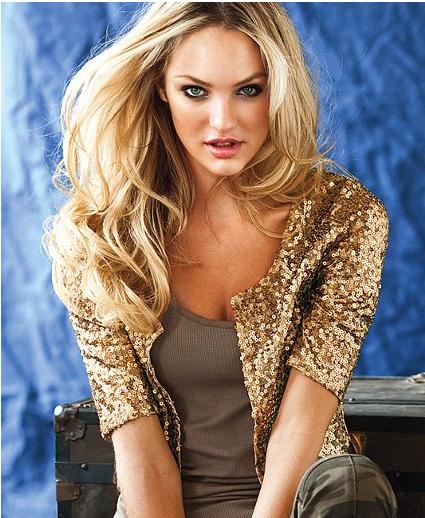 This is my top pick. It's effortlessly chic and can literally make your outfit go from blah, to WOW!
Thoughts?