VOGUE Türkiye December 2010 has one of my absolute favorite editorials I have ever seen. I have to give it to VOGUE Turkiye (Turkey), they really have an amazing crew of photographers, editors, and stylists. This magazine makes me proud to be Turkish…;)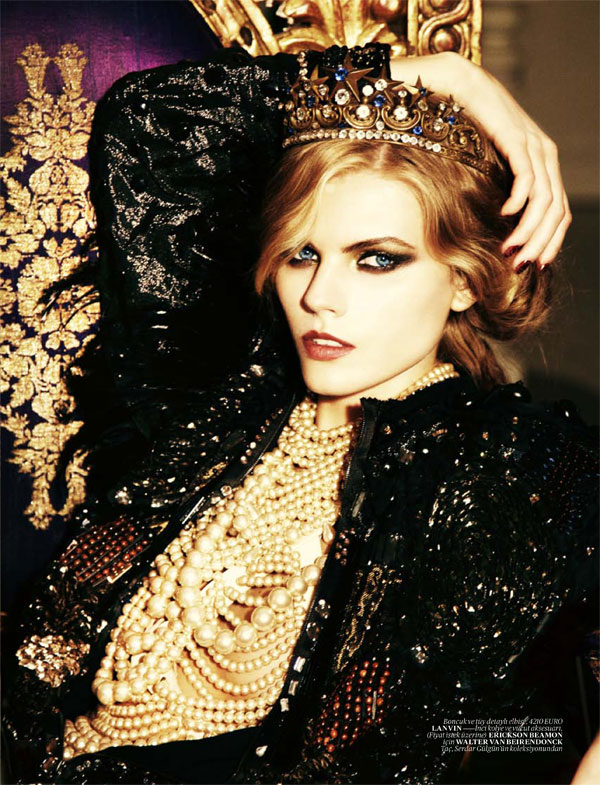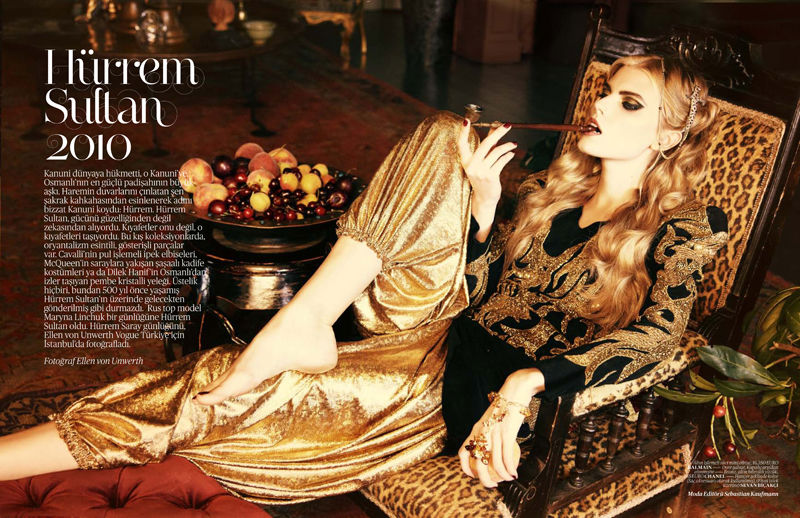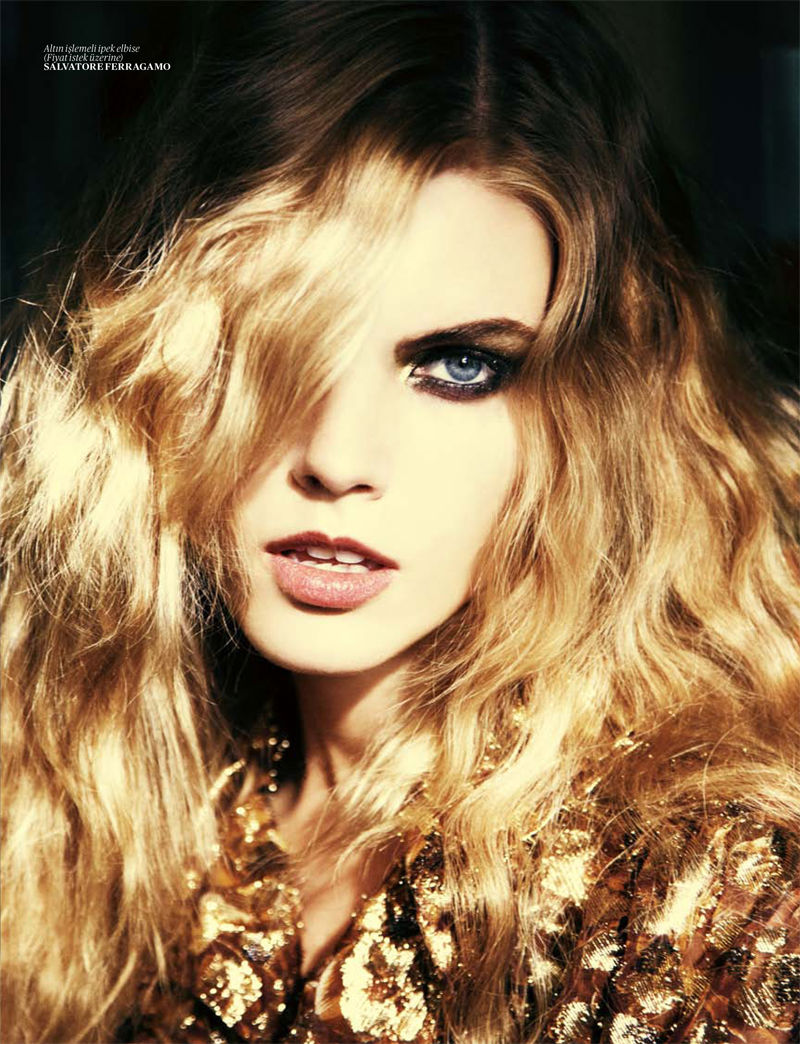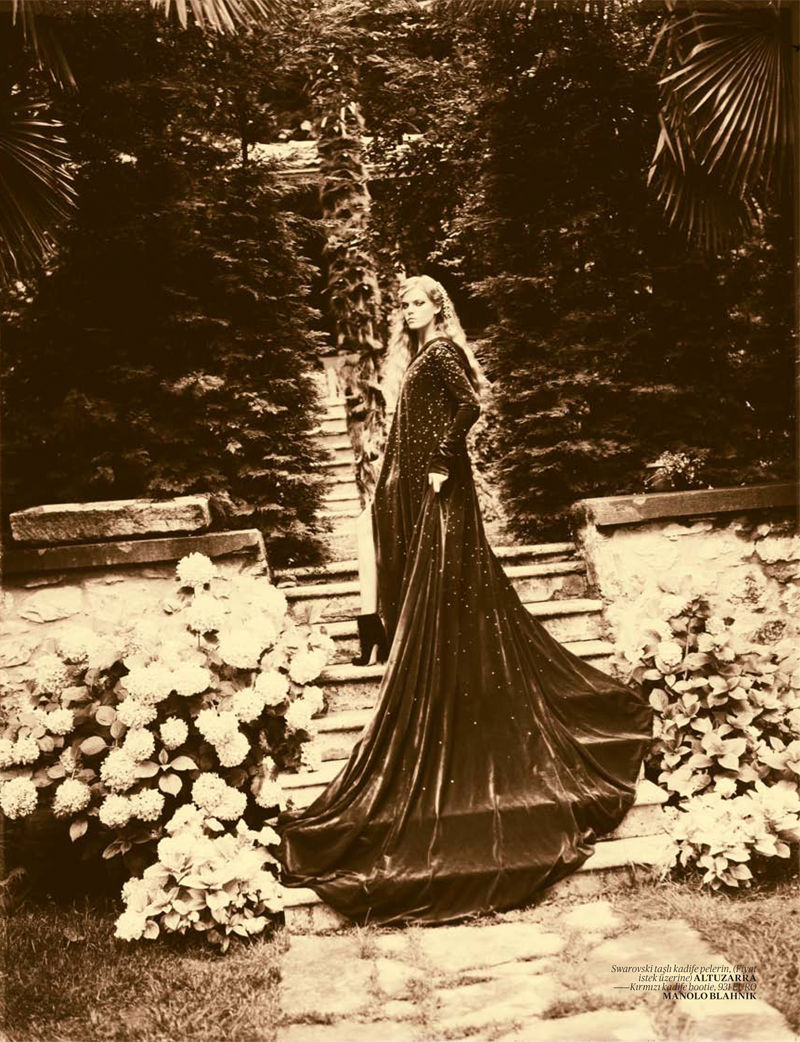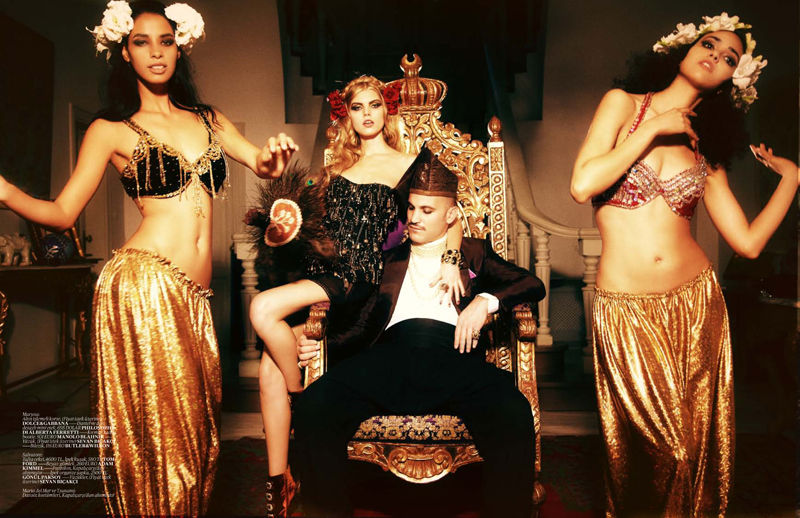 Images via FashionEditorials.com
The editorial is completely Ottoman with a sexy modern twist. Ellen von Unwerth created a magical feel with the way she captured these regal images, and Sebastian Kaufmann has put model Maryna Linchuk in the land of utmost lavishness and royalty with garments EVERY regal would envy.
I personally loved over the top editorials, and the concept of royalty to me is probably one of my favorite settings when it comes to fashion editorials. The rich jewel tones that blend with gleaming golds just give me that butterfly feeling.
In this editorial, Maryna Linchuk is clothed in such incredible designers, who I think were the perfect choice for this royal affair. Designers used in this VOGUE Türkiye editorial included: Chanel, Lanvin, Balmain, Emilio Pucci, Roberto Cavalli, and many more.
The Hurrem Sultan title of the editorial is perfect, as Maryna is the center in Süleyman the Magnificent's harem whilst being surrounded by two of his members. This editorial completely threw me back in my chair…it's perfection.
What do you all think of this editorial?