It's that time of year again where us women strive to find our mate's that perfect gift. Lucky for you, I've been perusing the stores like a mad woman and have found some sweet treats for your honey…or friend.
Gifts don't only have to be for your sweetie, but any man in your life, whether it be your brother, father, or best friend.
The thing about men is that they don't need extravagant things. Sure you can buy them a PlayStation, or an iPad, but when it comes to clothing, it should be stylish and practical.
I hope these easy and necessary ideas help you out with your holiday shopping! The best part…Nothing is Over $200, and believe me…that's hard, especially in menswear.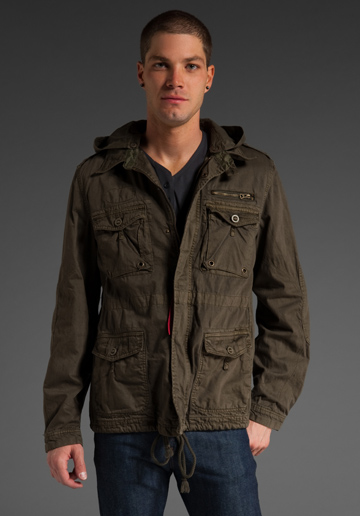 This chic yet practical cargo jacket is perfect to keep him warm and stylish, and cargo is super in this season. ALPHA INDUSTRIES McGyver $99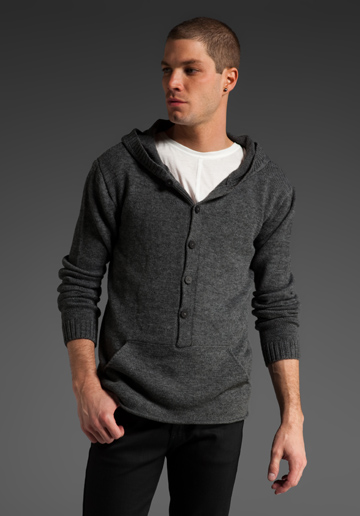 This comfortable and effortlessly stylish cardigan is perfect to keep him looking sharp and is a GREAT layering piece under any jacket, and the hood can be tucked in or worn over a jacket giving a unique twist to his look. BETA UNIT Button Down Hooded Sweater $187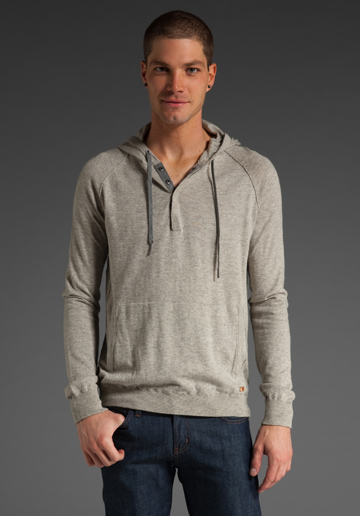 Not your average sweater, the button details on the side make this CONVERSE BY JOHN VARVATOS sweater a must for any stylish man. $195
This gorgeous and intelligently detailed sweater is one of my top picks. I adore the black zipper and tie-strings which give this sweater a twist. I also adore the almost seamless pockets and the way they are placed…to me this NAKED & FAMOUS Slim Hoodie is a must! $143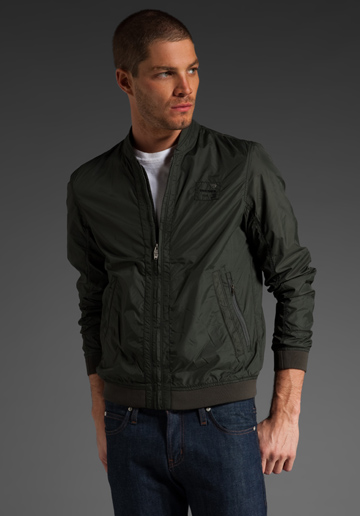 This awesome olive-green bomber jacket (also available in black) is the perfect jacket for a casual day look which can easily be transferred into nighttime. The material is great for cold weather, think wind breaker, and this DIESEL Jhor Lightweight Nylon Jacket is a great staple for every season! $140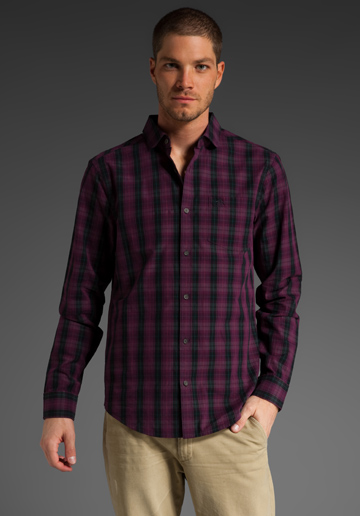 Plaid is fab, and is such a great staple for every man's wardrobe. There are so many variations and colors to choose from, this plum and black checkered long sleeve is a great color for Fall/Winter and is a great layering piece under a chic sweater. This PENGUIN Long Sleeve Woven Button Down with Round Collar is a great classic with a funky color twist! $89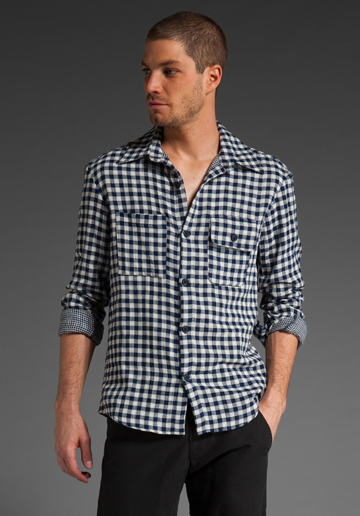 This adjustable sleeve checkered top is a great basic color for every man's wardrobe. TANIEL POGHARIAN Long Sleeve Shirt. $176
Other great gifts are SHOES…sneakers to be exact. There is such a specific kind of sneaker that can be worn to make a man's outfit stylish…I wrote a post and found some AMAZING kicks for men, and they are also EXCELLENT gift ideas… Check out the post here: Kickin' It