First let me say that I am so grateful to be a member of Two Point Oh! LA. This community created by Kelsi Smith, is filled with inspiring bloggers within the Los Angeles area. The events that TwoPointOhLA create are one-a-kind and an excellent way to network and explore new concepts of fashion and the fashion world.
On Thursday October 7th 2010, I attended the Pre-Fashion Week Party thrown by TwoPointOhLA, which was held at Rick's Place in the Hotel Figueroa. The event was sponsored by Report Shoes, Zee Berry, NYX Cosmetics and Eight Body Moisture.
Thank you to my awesome boyfriend for coming and taking all the pictures.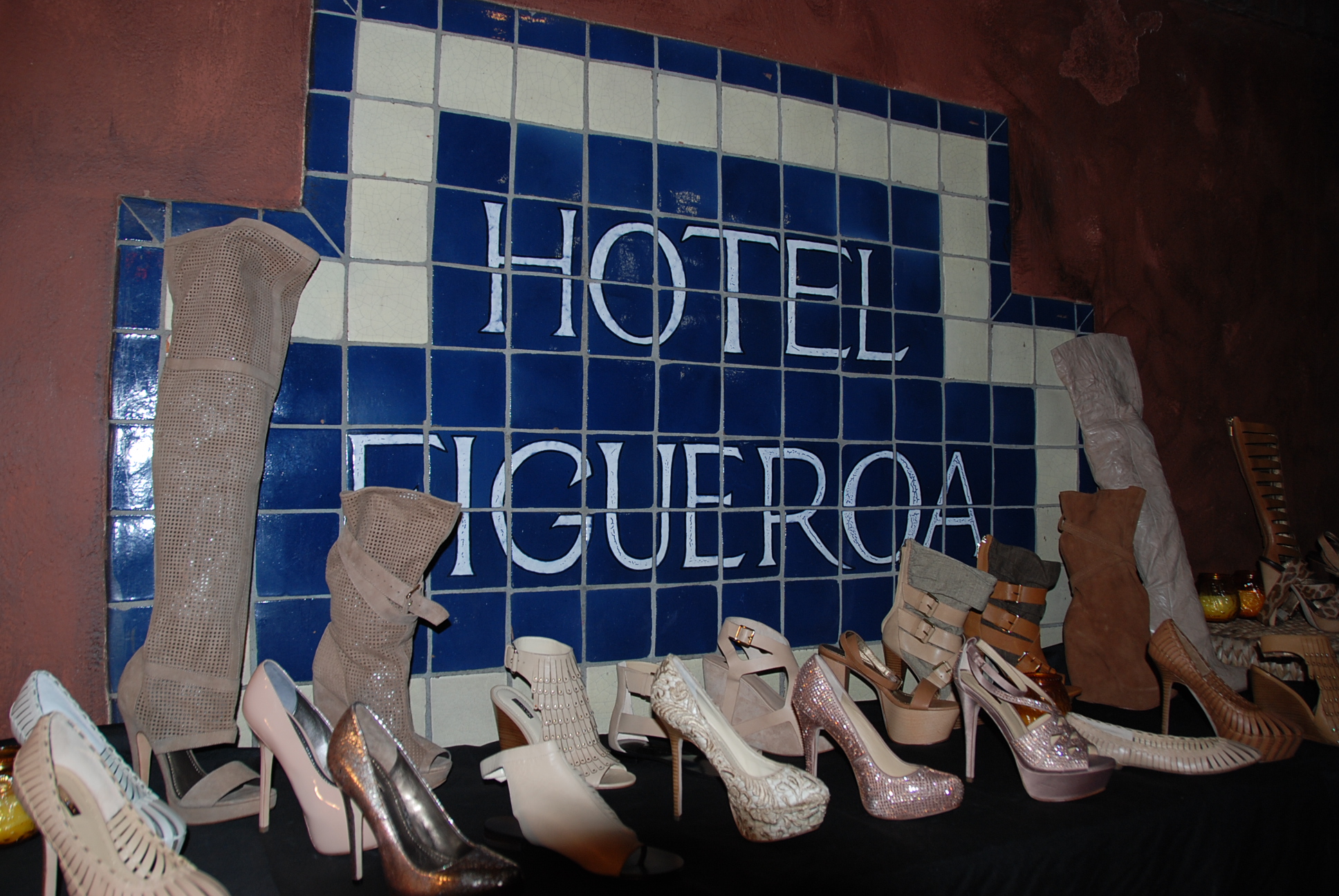 I met some incredible new people as well as re-connected with some bloggers who I had met at a previous TwoPointOhLA event a few weeks back.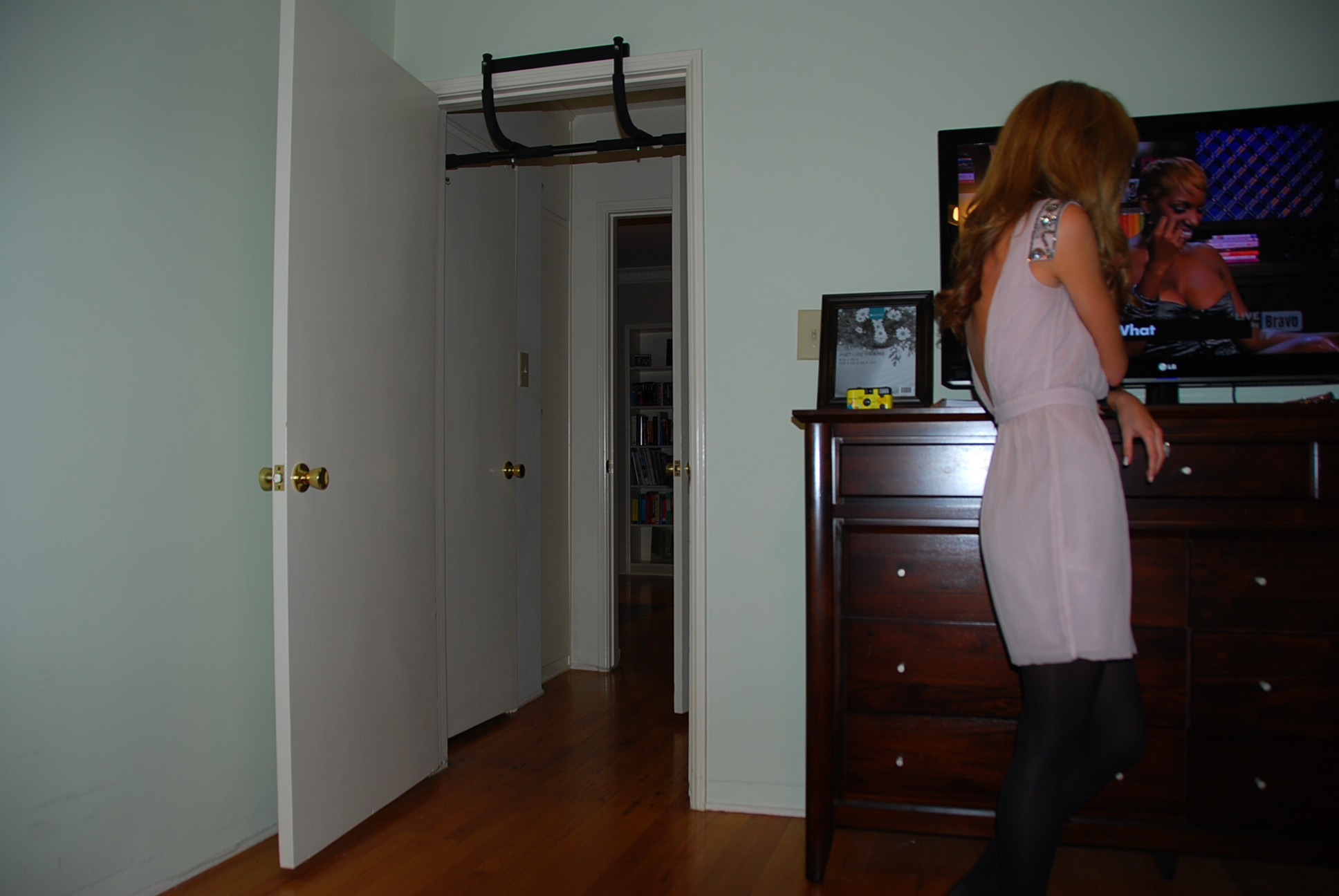 I was pretty unsure of what to wear, and after rummaging through my closet like a fashionista maniac, I remember I had bought a dress specifically for a Turkish-American Ladies League event. The event I was supposed to wear it to got cancelled, so I finally jumped on the chance to rock that frock!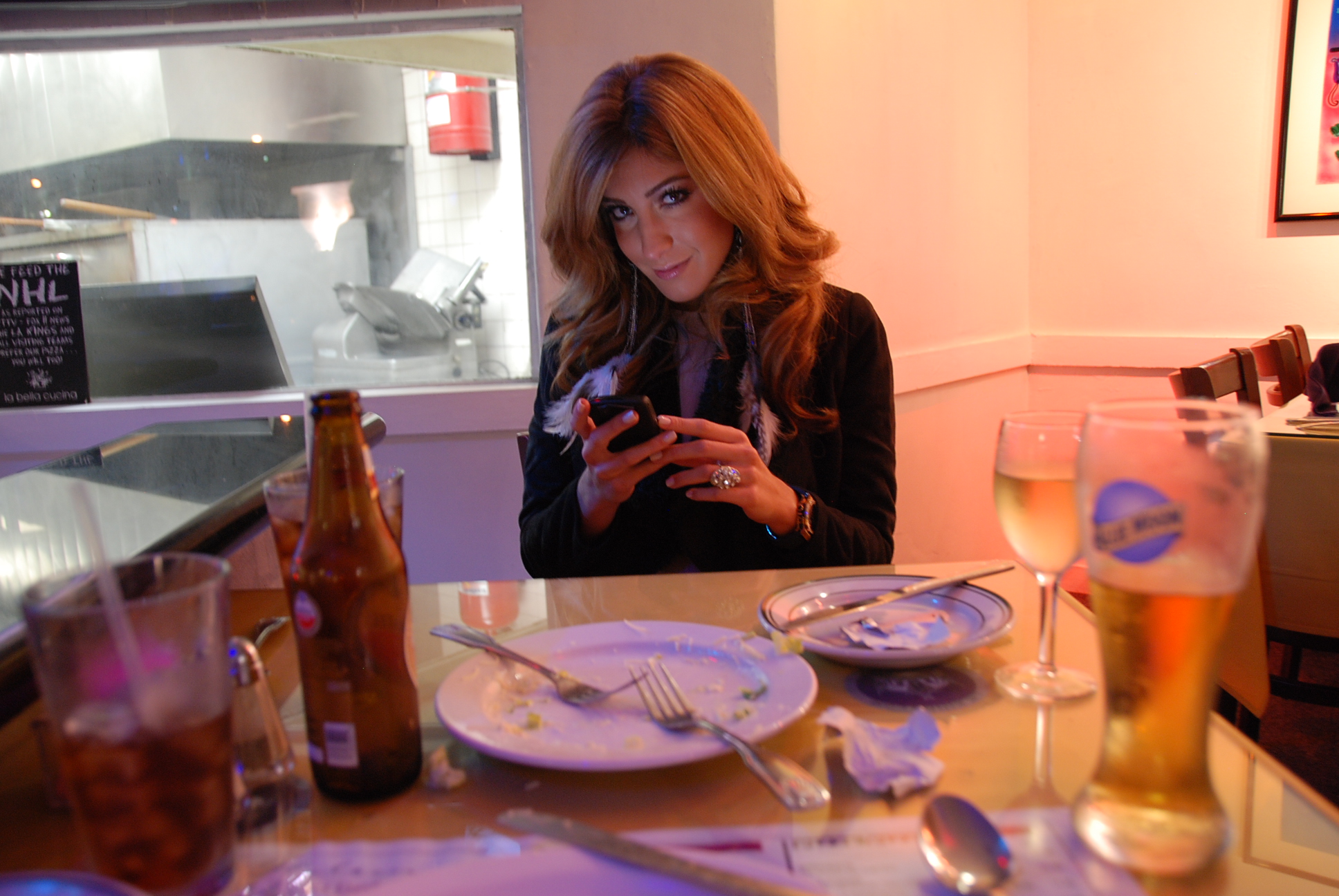 Here's a funny, and awkward side story:
When I first arrived, I didn't see any signs of an event. Also, I was invited to a different event, which I declined but never really read WHERE the event was being held in the first place. As I stood by the entrance to the hotel, I hear some ask me "Party nerede?" which is "where's the party?" in Turkish. Being Turkish, I understood. I replied it was inside. I wondered why she KNEW I was Turkish, and just assumed she followed my blog and had one too.
Wrong.
I walk into the hotel and go to the general bar area by the pool which was filled with people. I heard excitement, laughing, talking, and TURKISH! I had stumbled into the wrong event, the event I had declined to attend, which was a Turkish-American Networking event for those living in Los Angeles….awkward.
All of a sudden, a plethora of people start saying my name and coming up to me. I look at them flabbergasted, "Where am I?". I see my parent's friends and I know…this is NOT the TwoPointOhLA pre-fashion week party.
I say some hello's, answer "Where are your parents?" about five times, and excuse myself.
I must find fashionistas!
I scurry along to the hotel reception and tell them of the party I came here to attend. Apparently, I had to pass the pool par, go through a gate and it was in a subset of the pool bar, a private bar called Rick's Place. I worked out my red soled shoes and bolted to the event and alas…I see glitz, glamour, and inspiration- my fellow bloggers!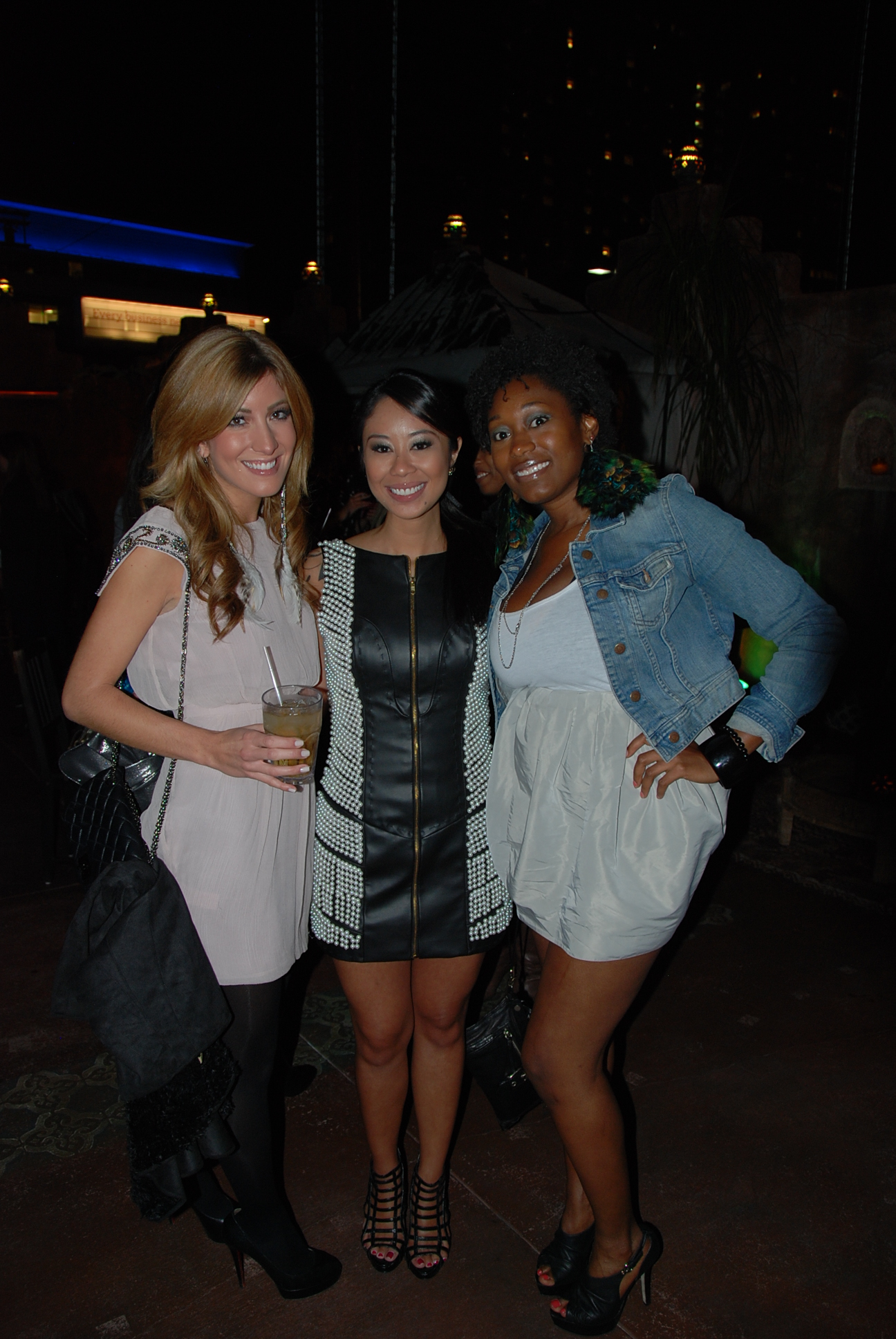 Me, Karen from Fashion Groupie, and Lara from What's Haute In The Streets.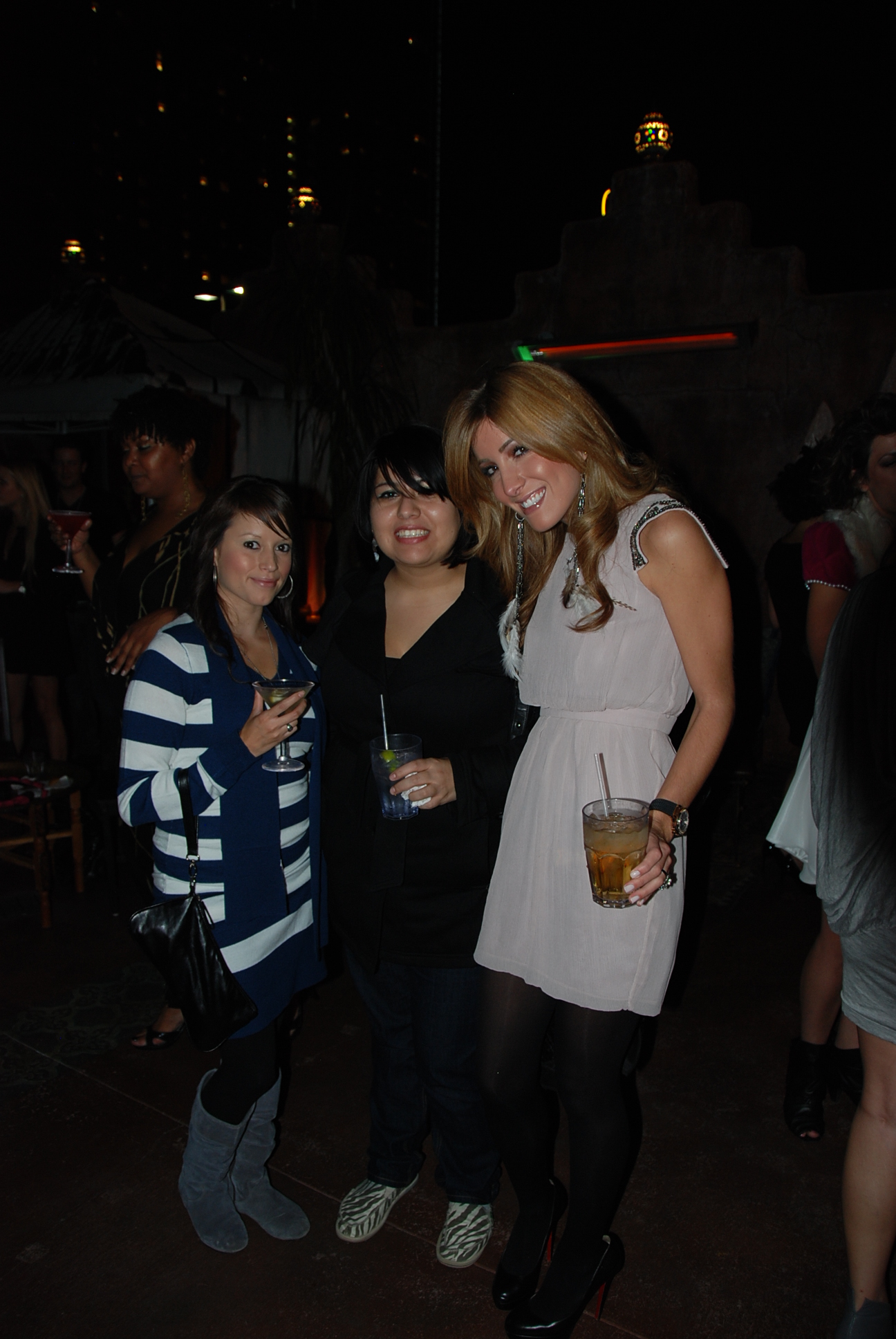 A fellow blogger, Bren Lee Gomez & I.
Bren from So Much Pretty.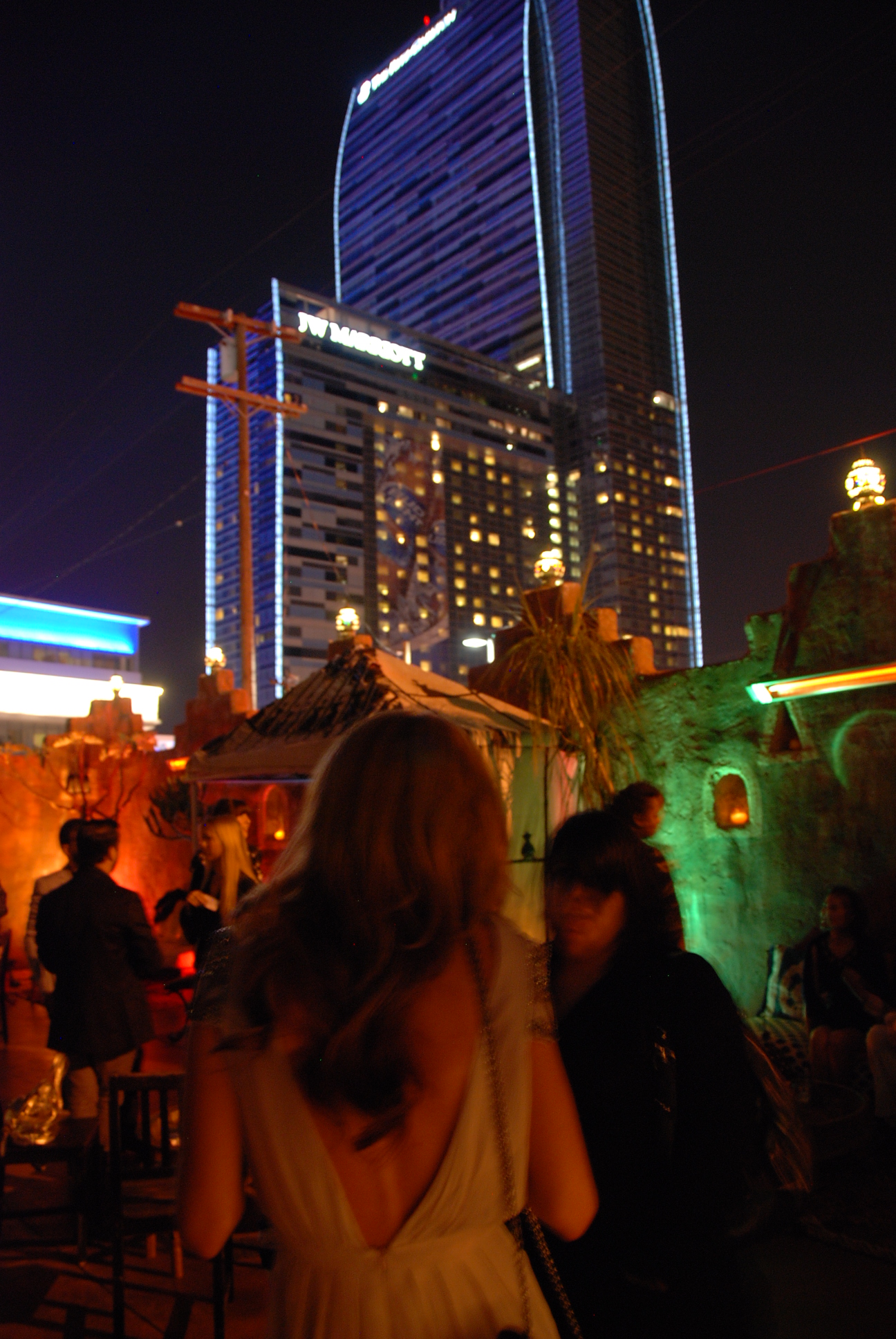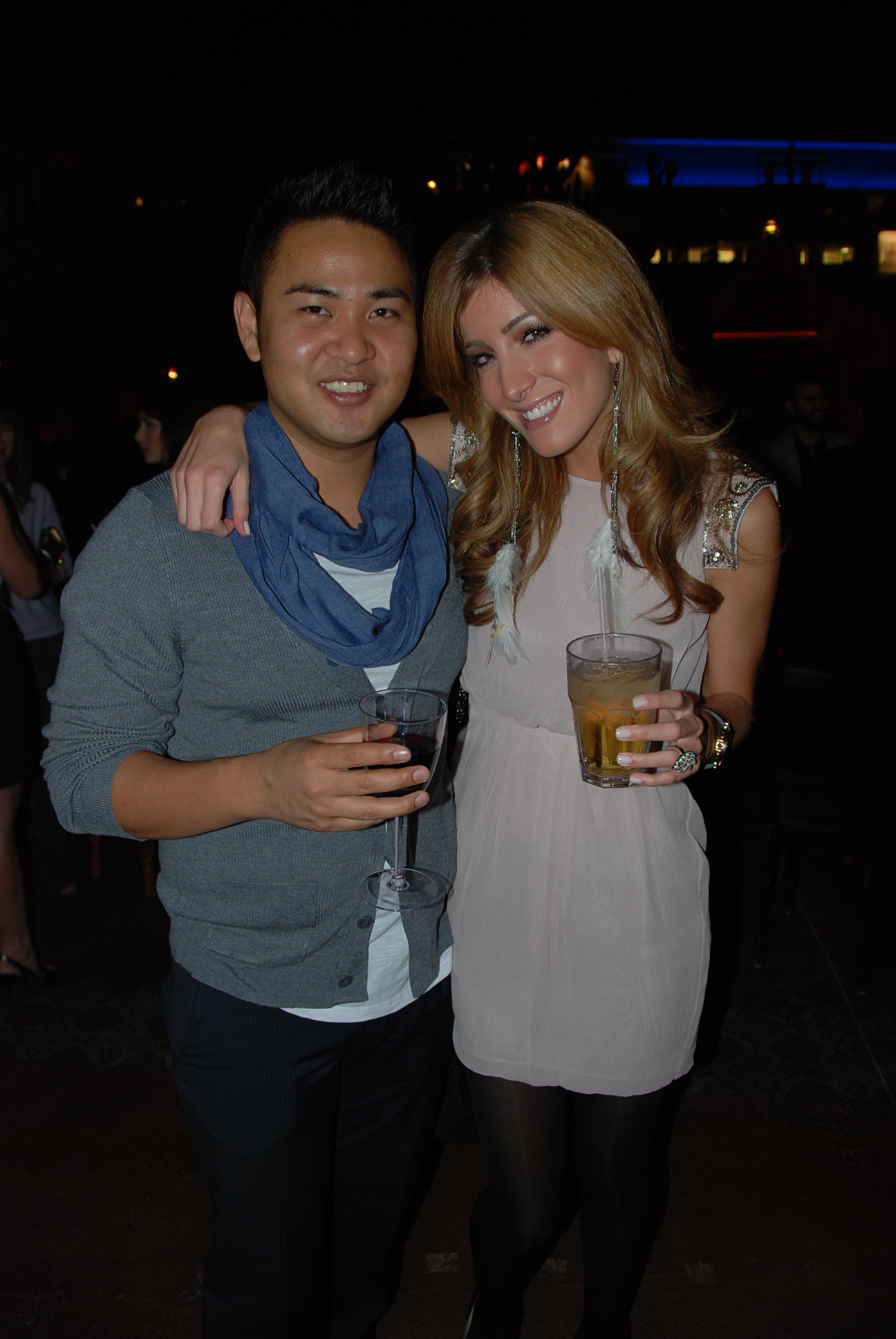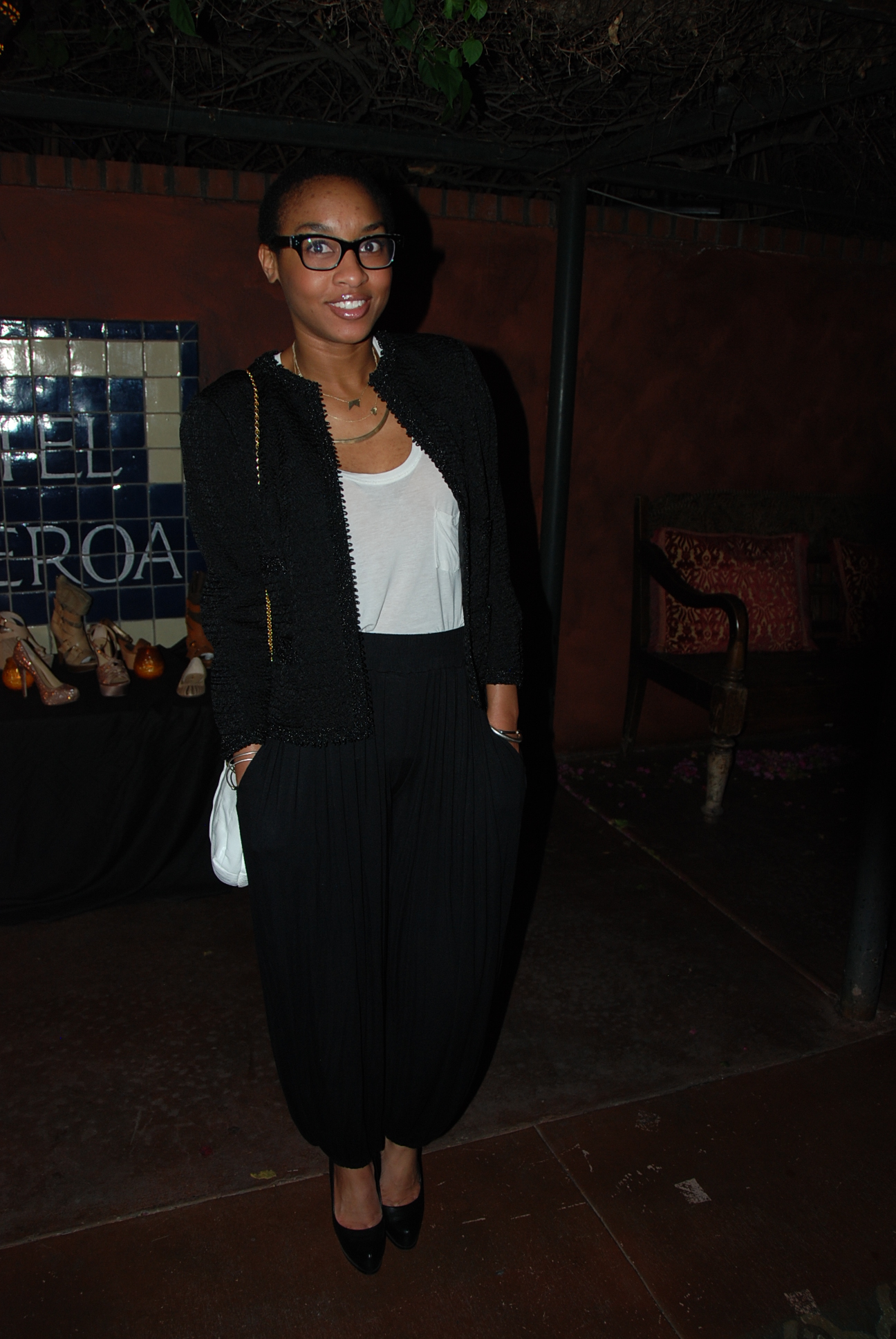 Alicia from InnyVinny.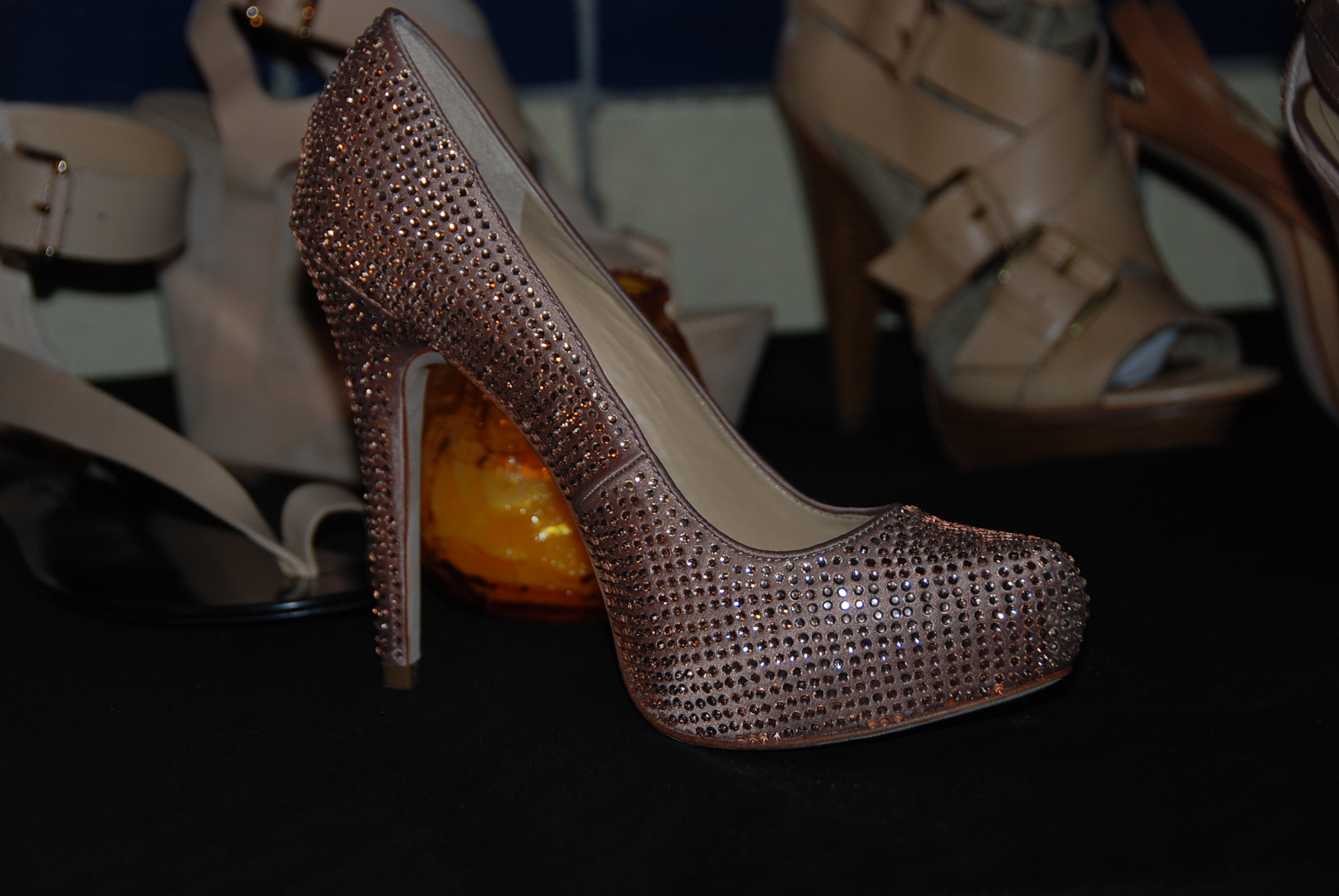 Ruby slippers? No thanks…I'll take these.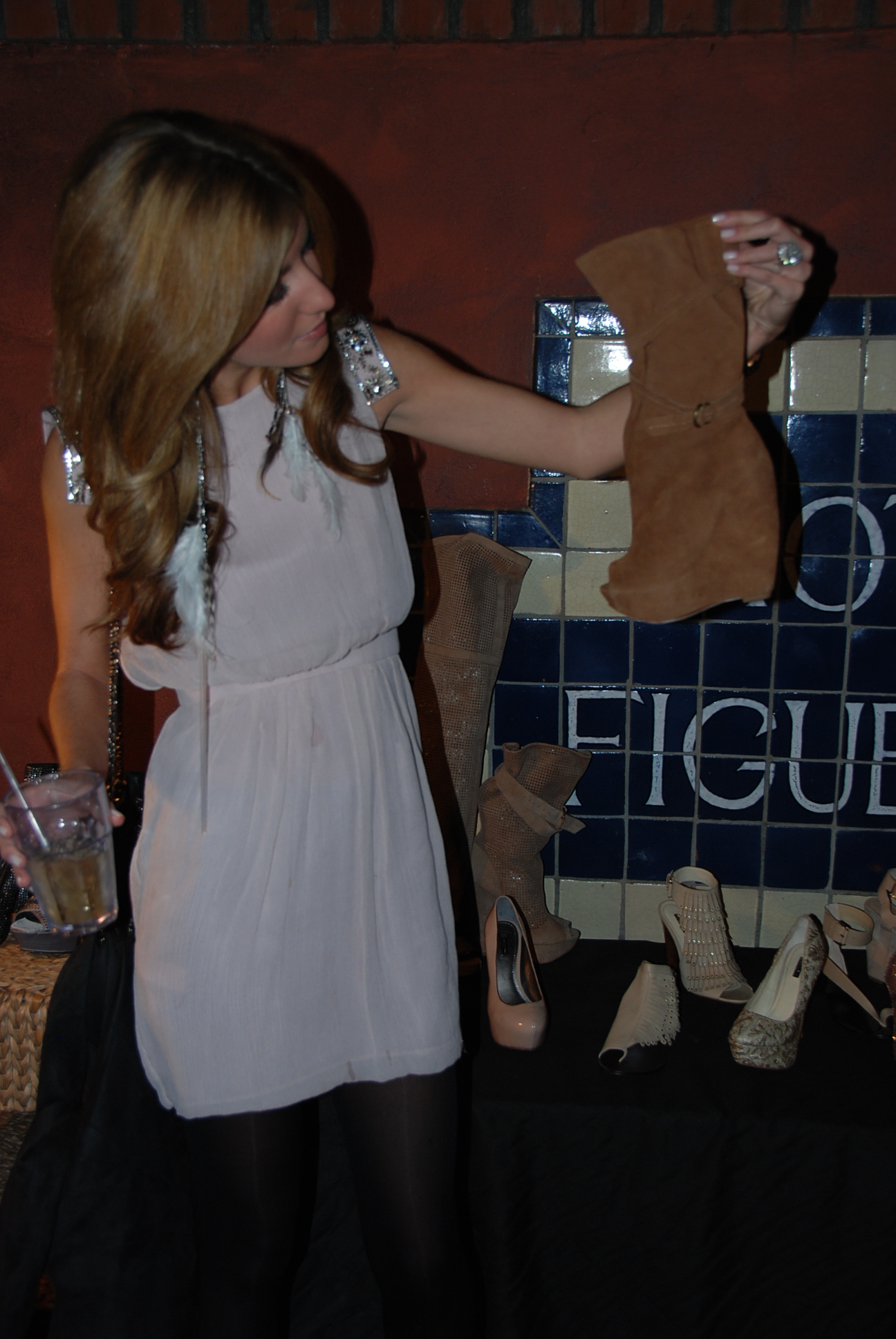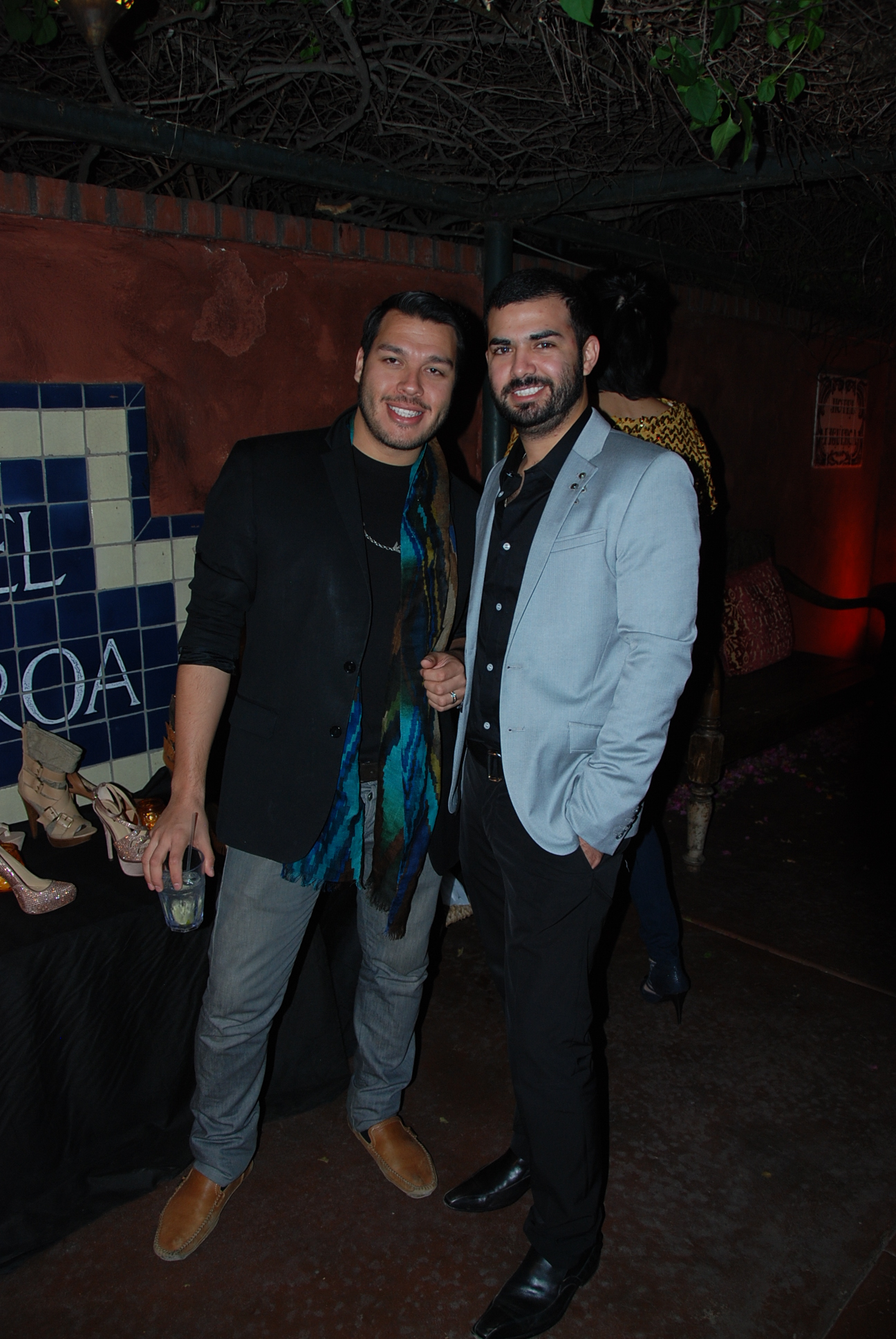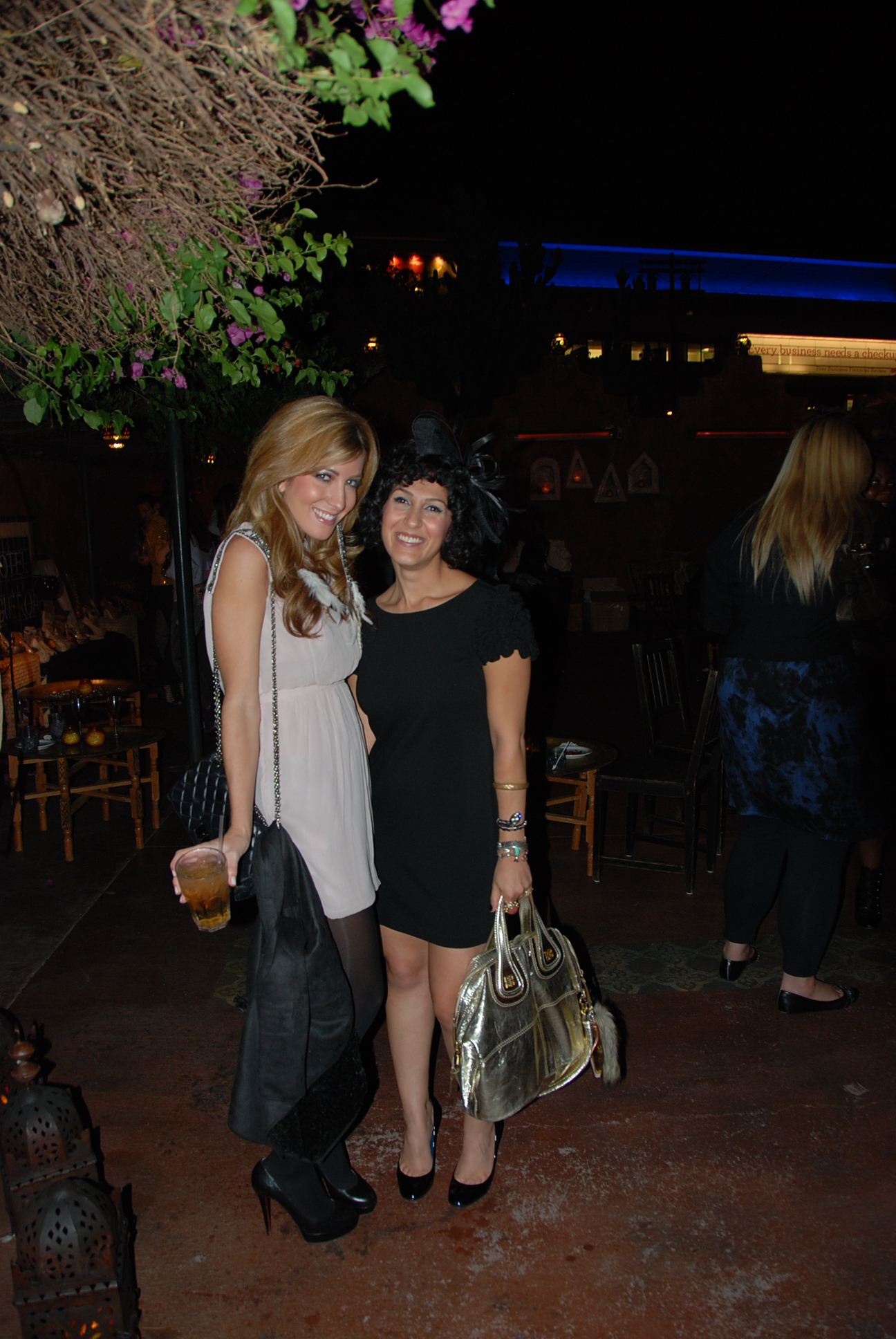 Natalie Sadigh of Nana Bijou (check her amazing jewelery out).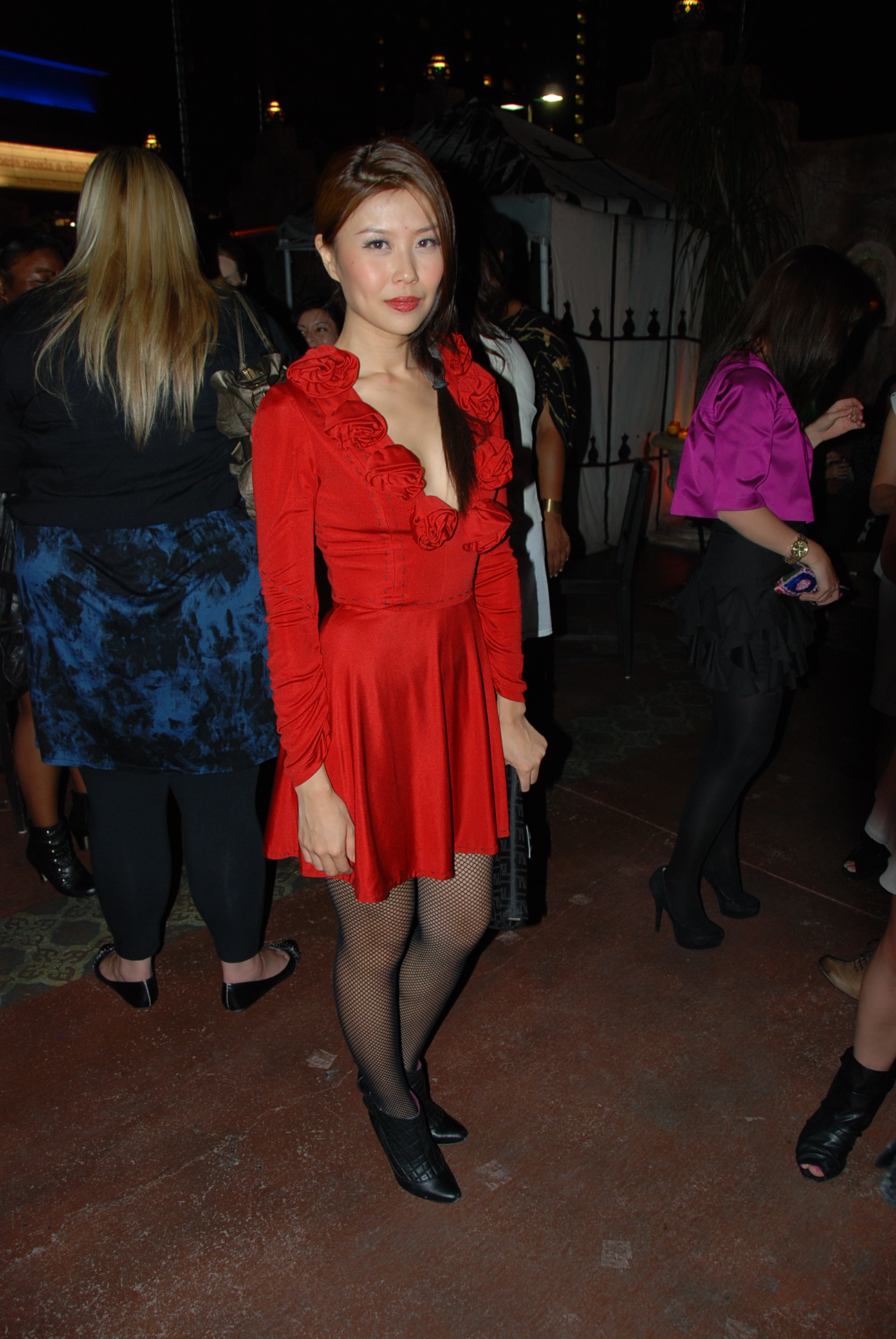 Jenny from The Good, the Bad and the Fab.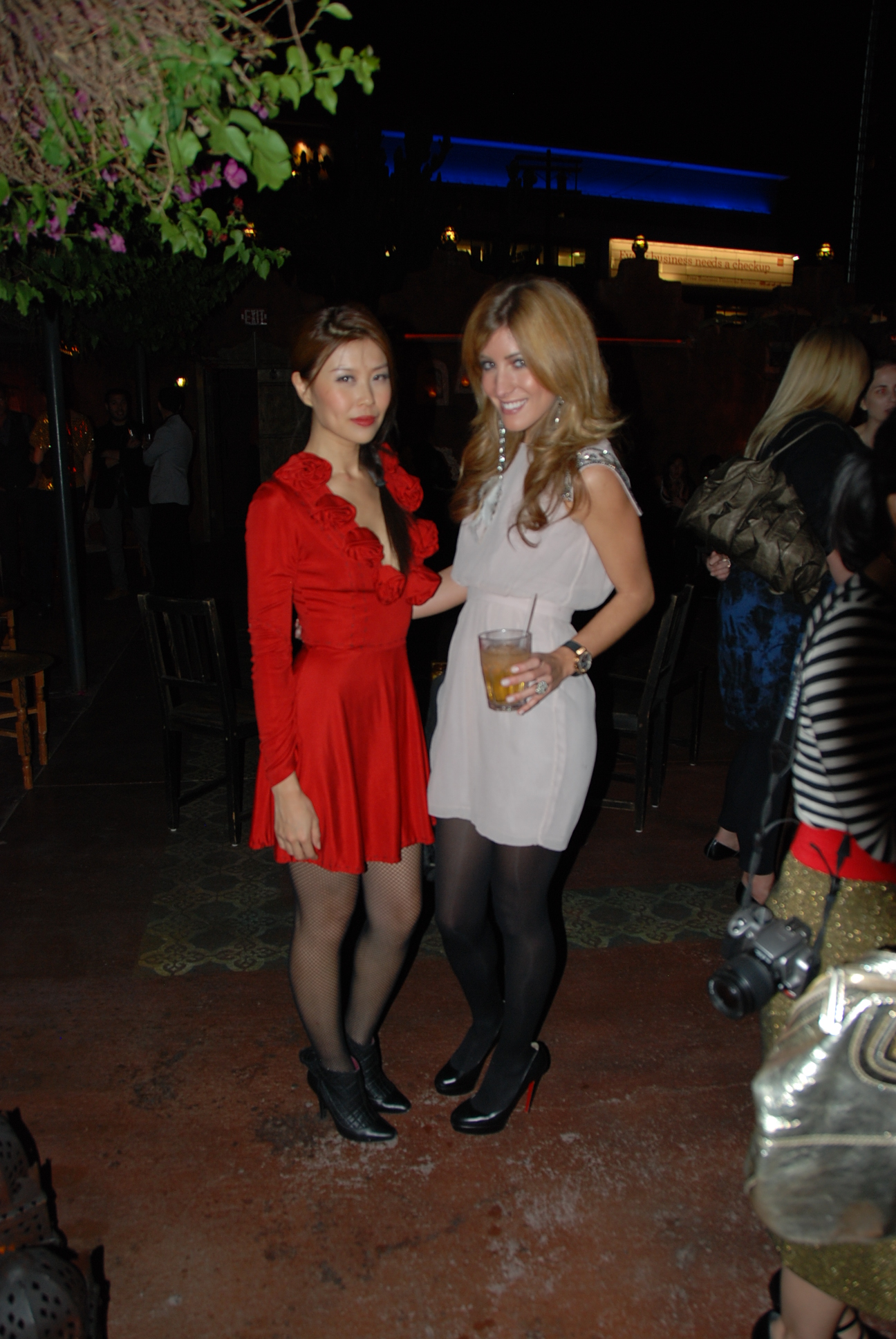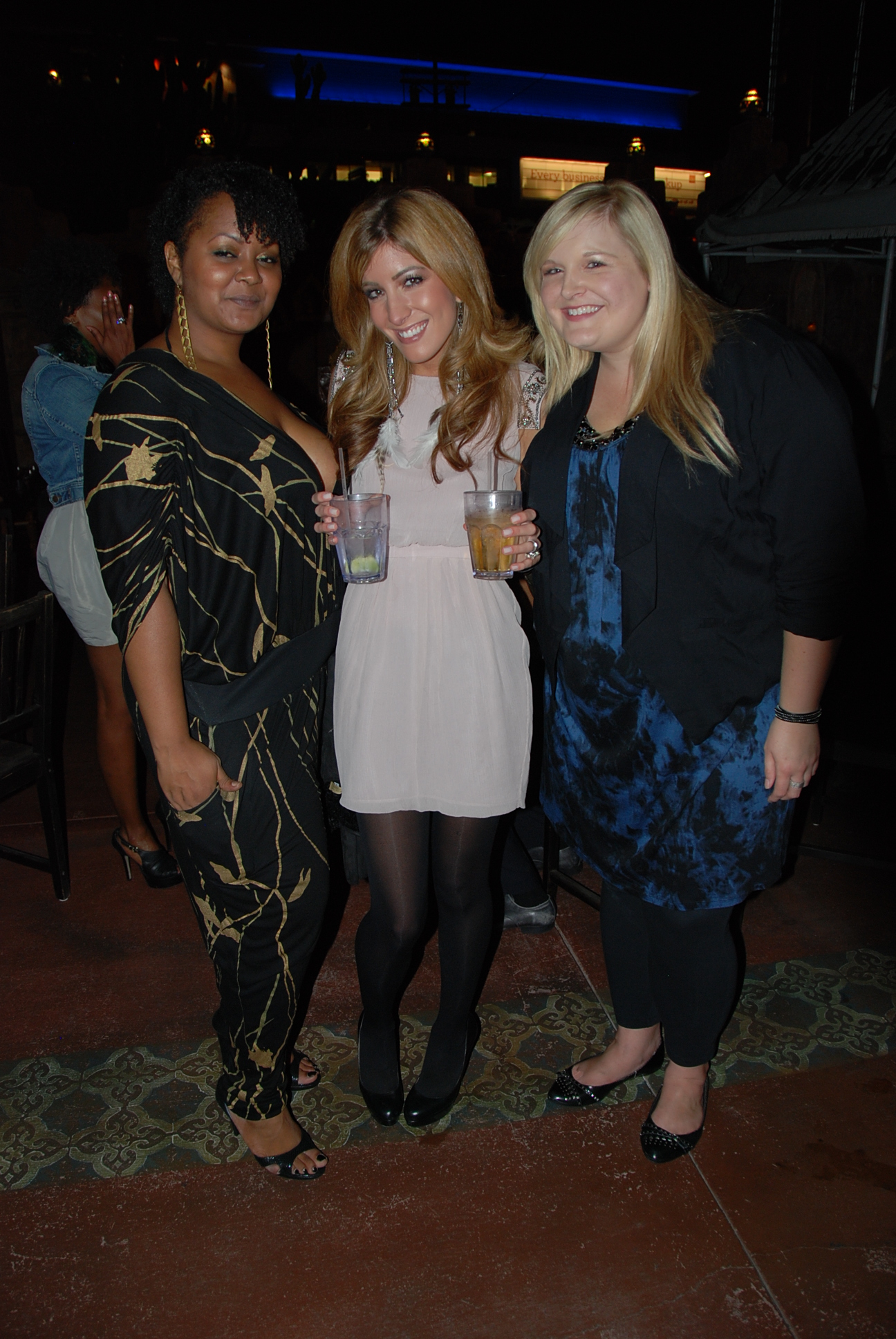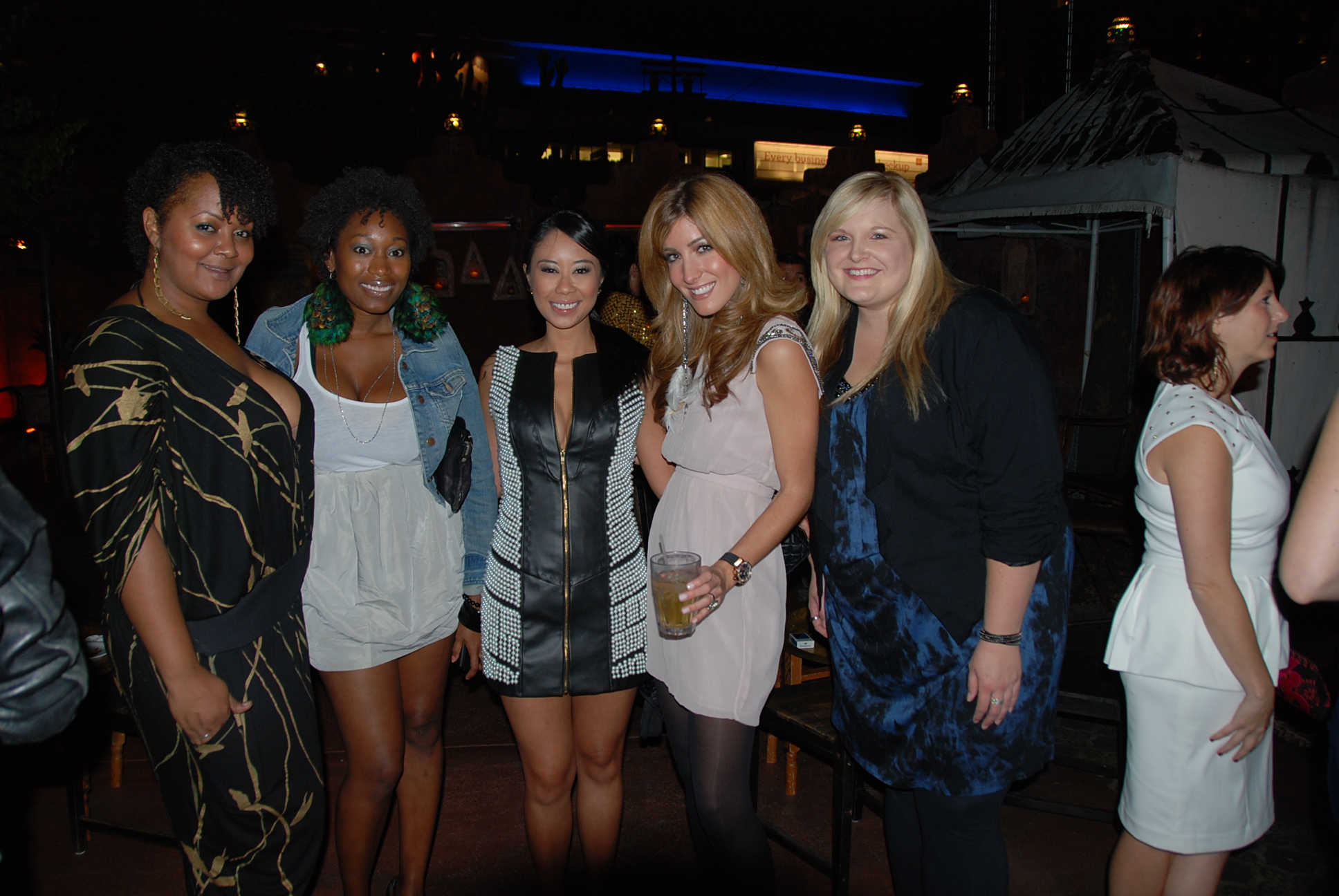 Marie Denee of the Curvy Fashionista, Lara, Karen and Reah Norman.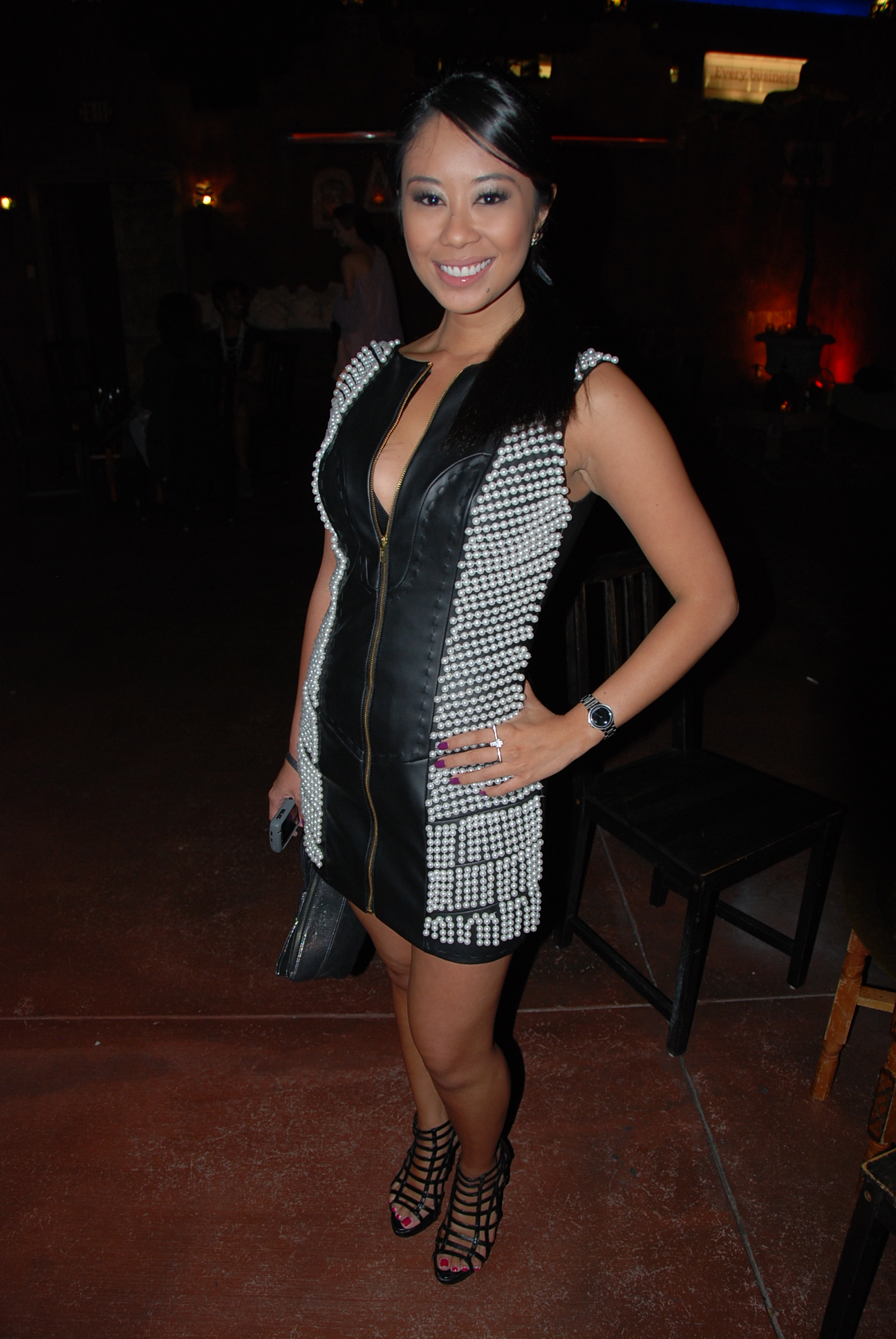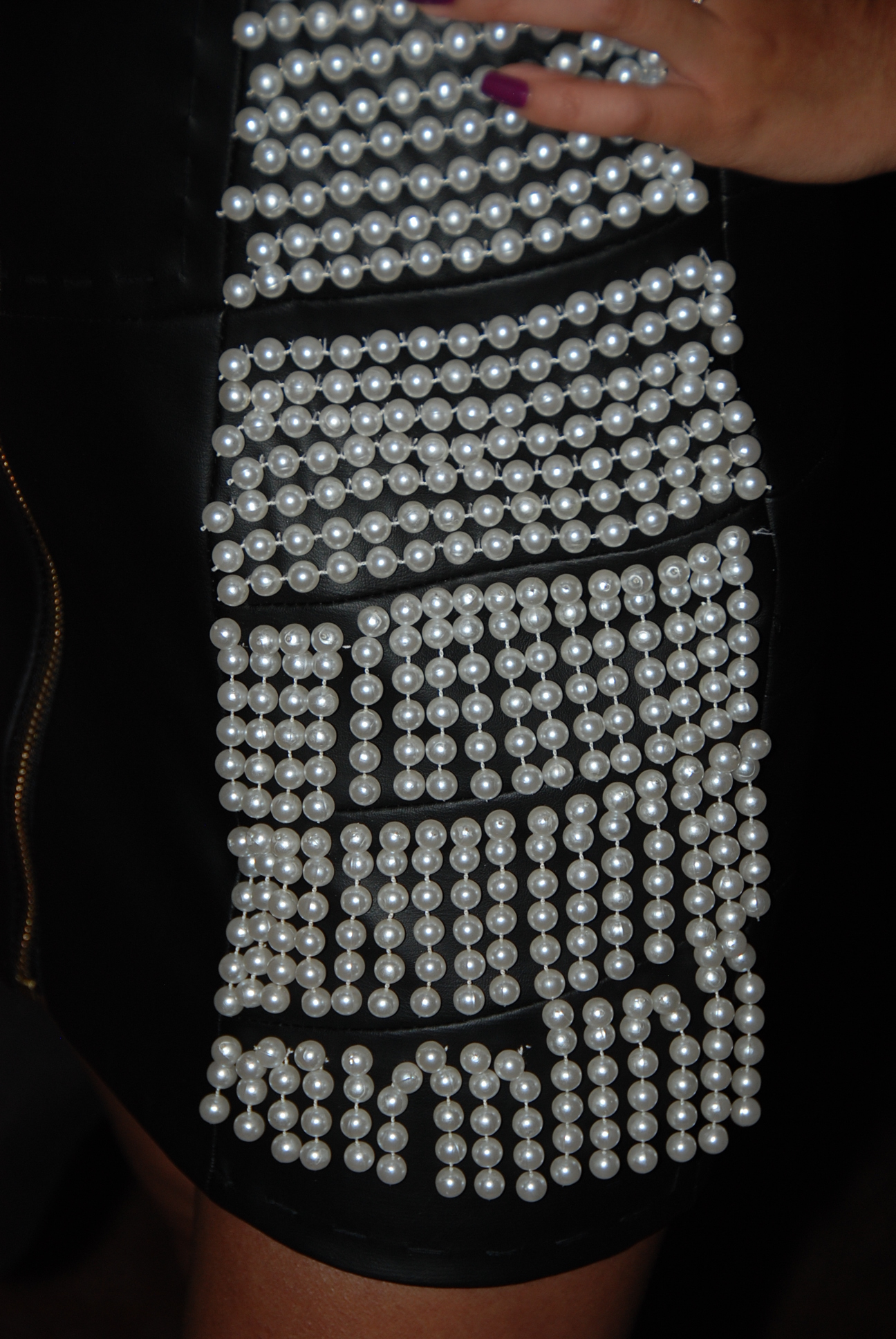 Check out Karen's blog at Fashion Groupie.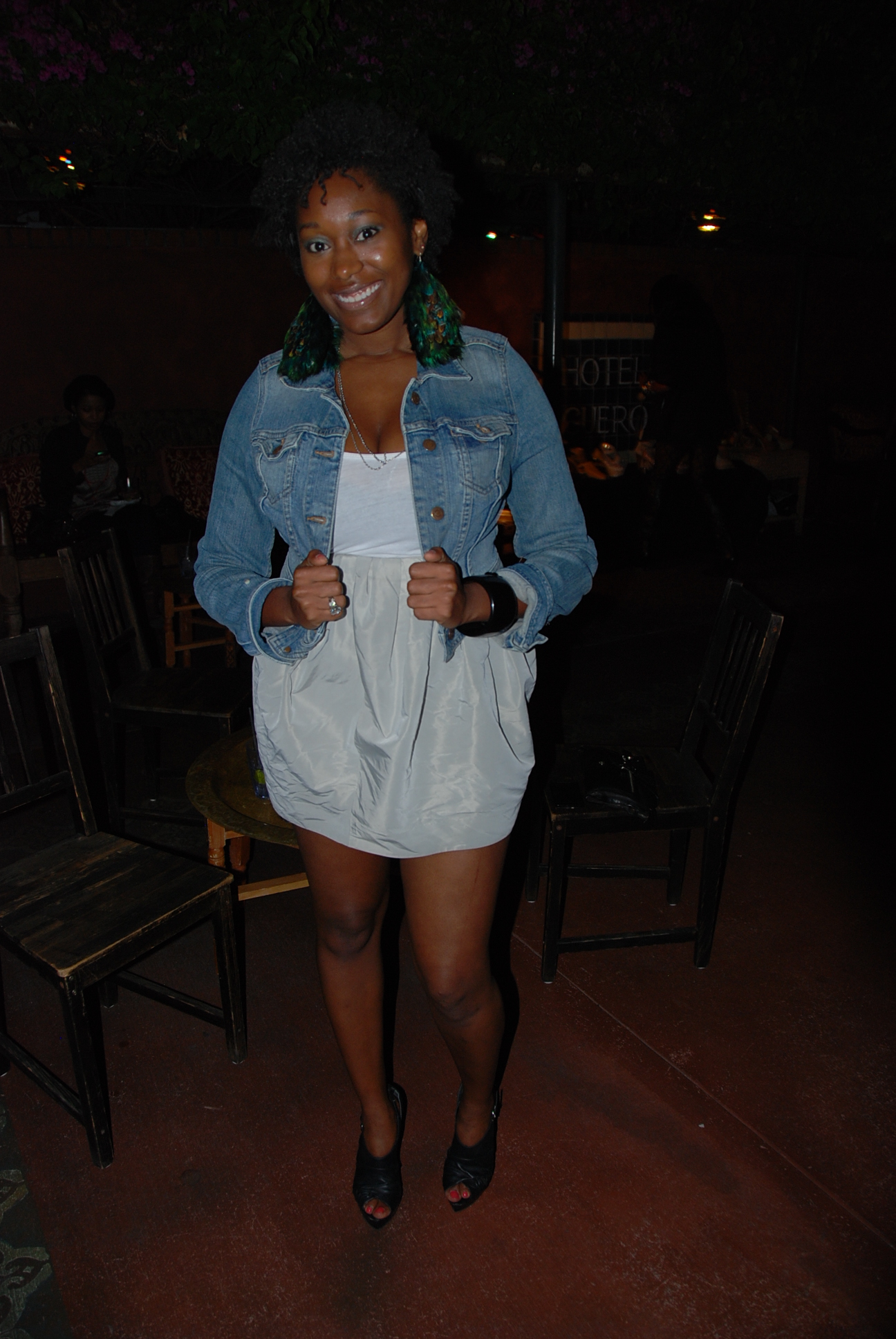 Check out Lara's blog at: What's Haute In The Streets.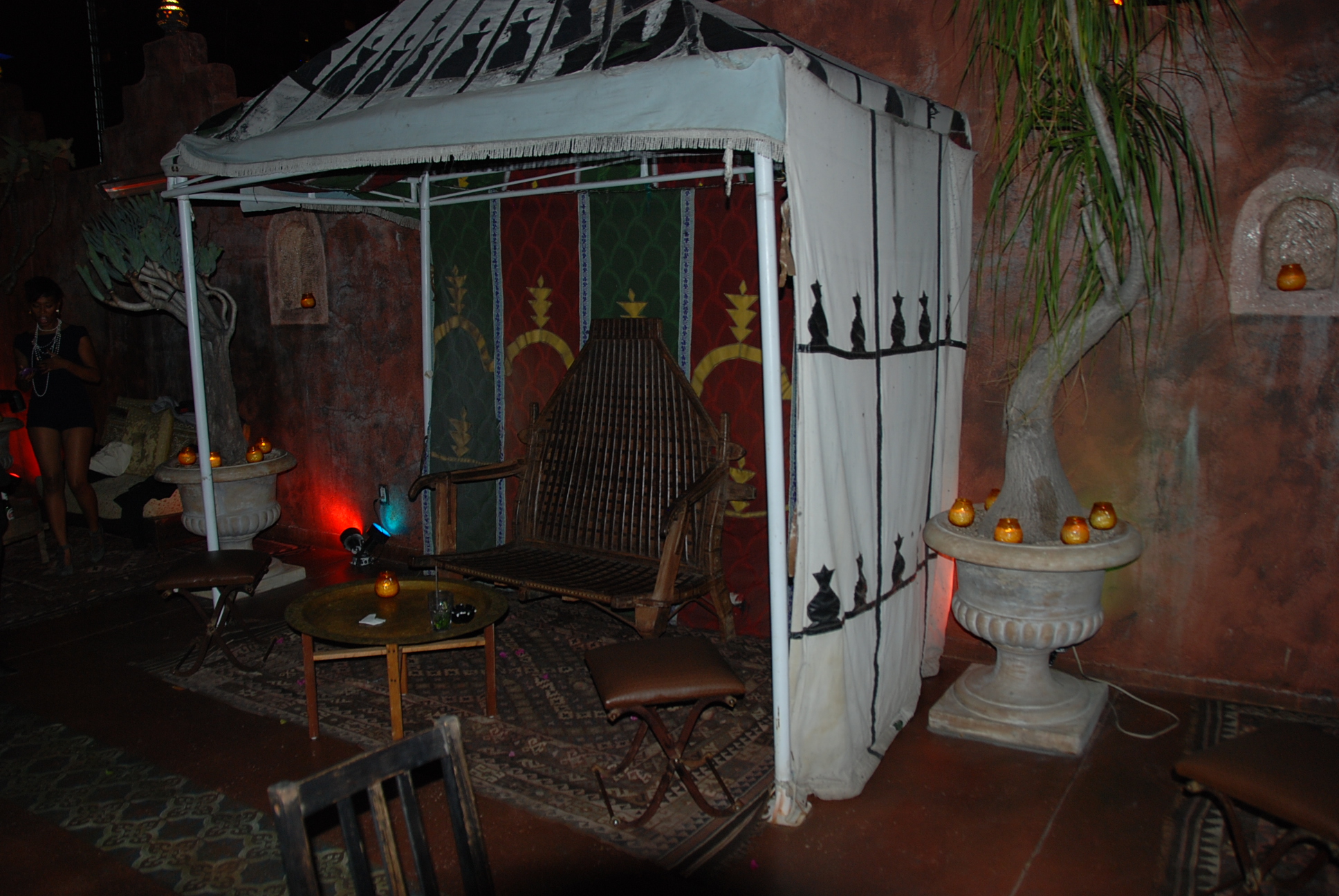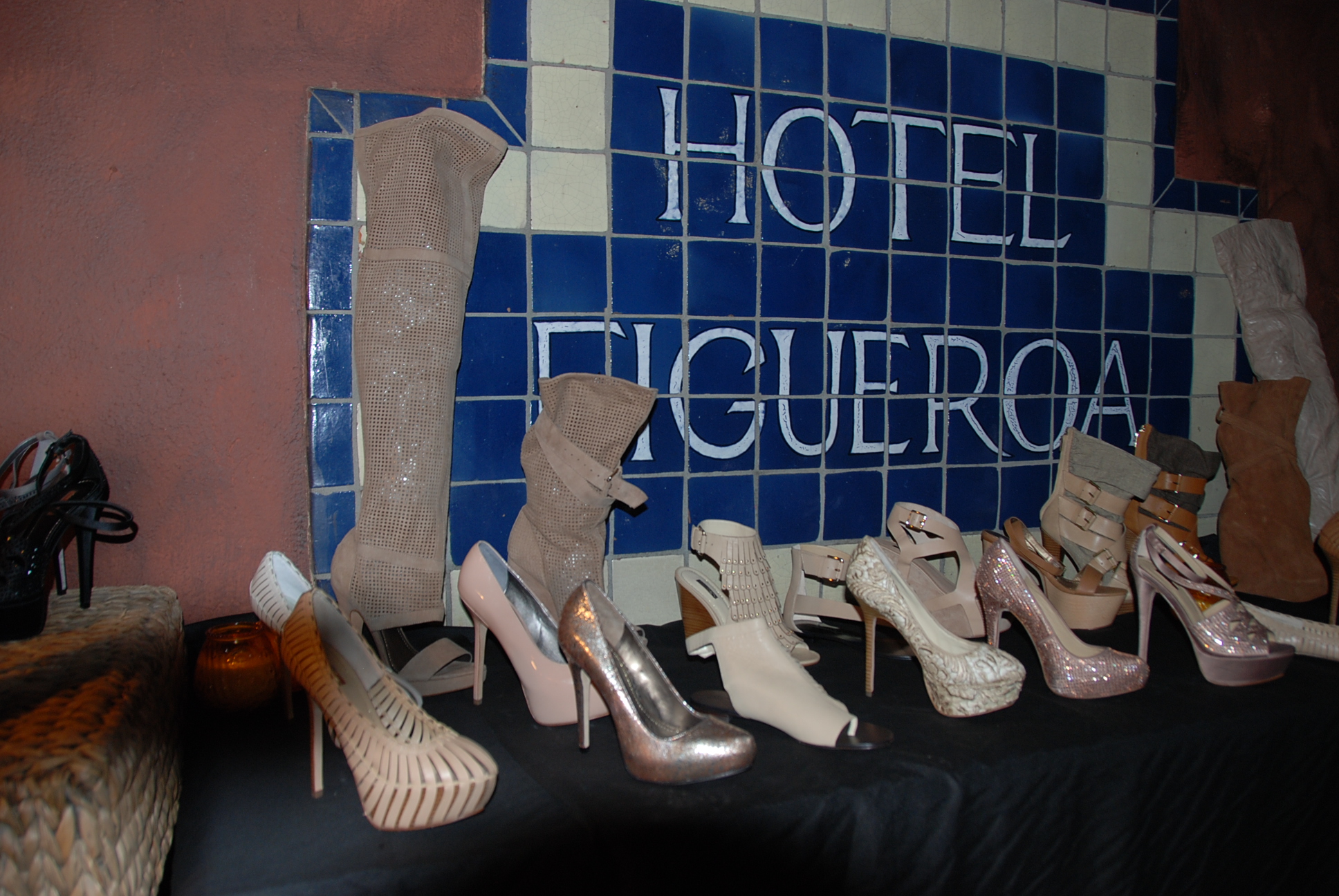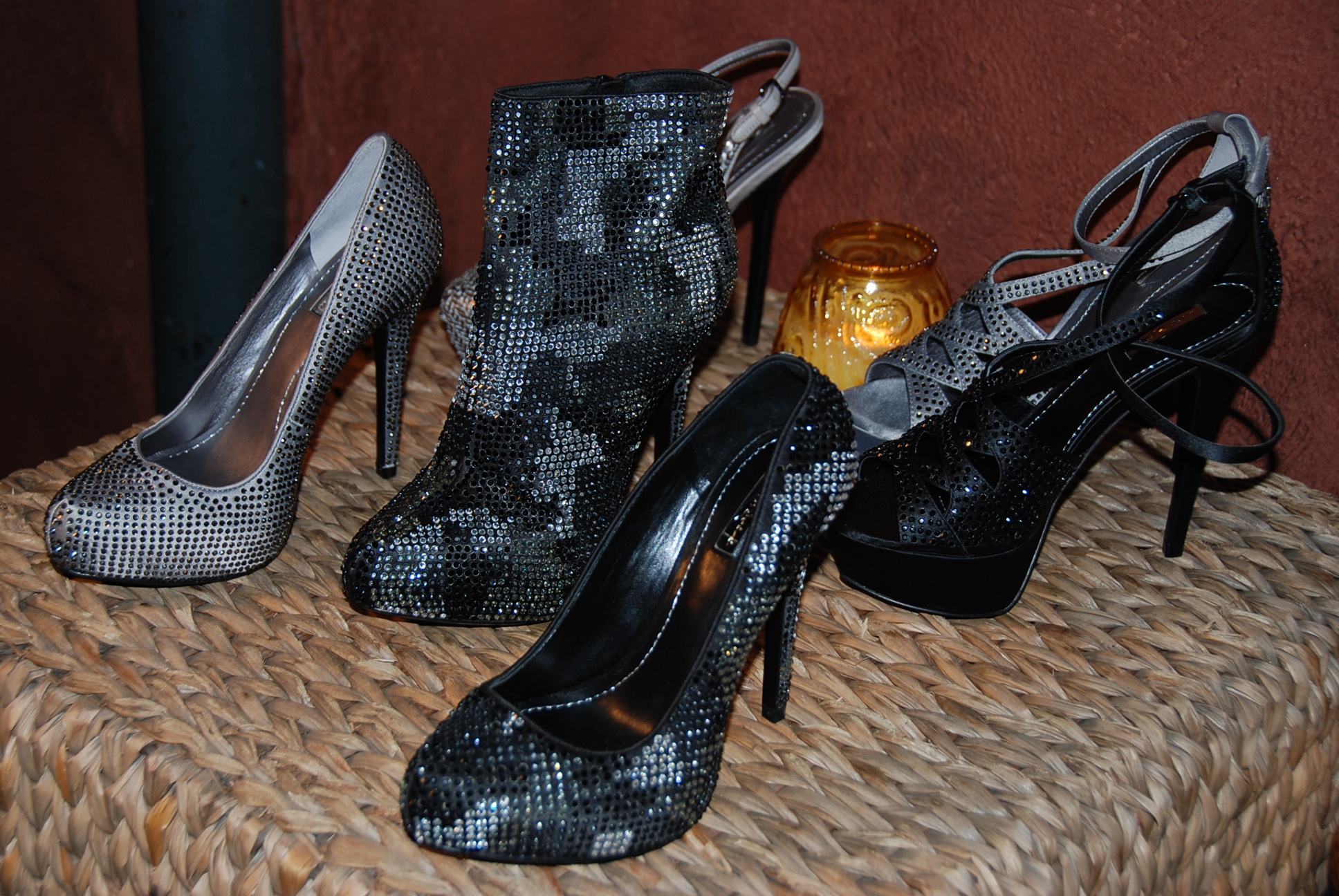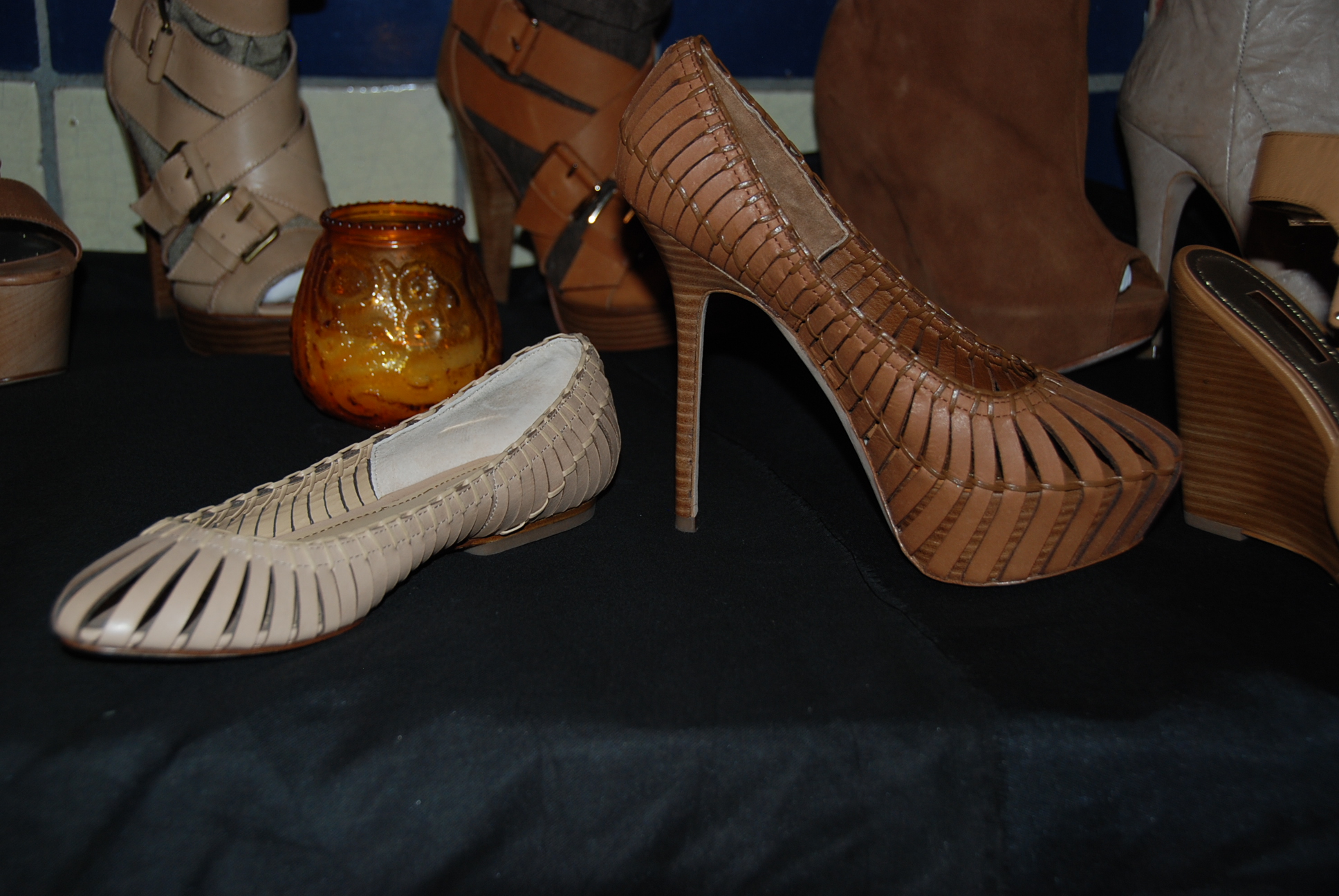 Check out REPORT and REPORT Signature shoes here: REPORT SHOES.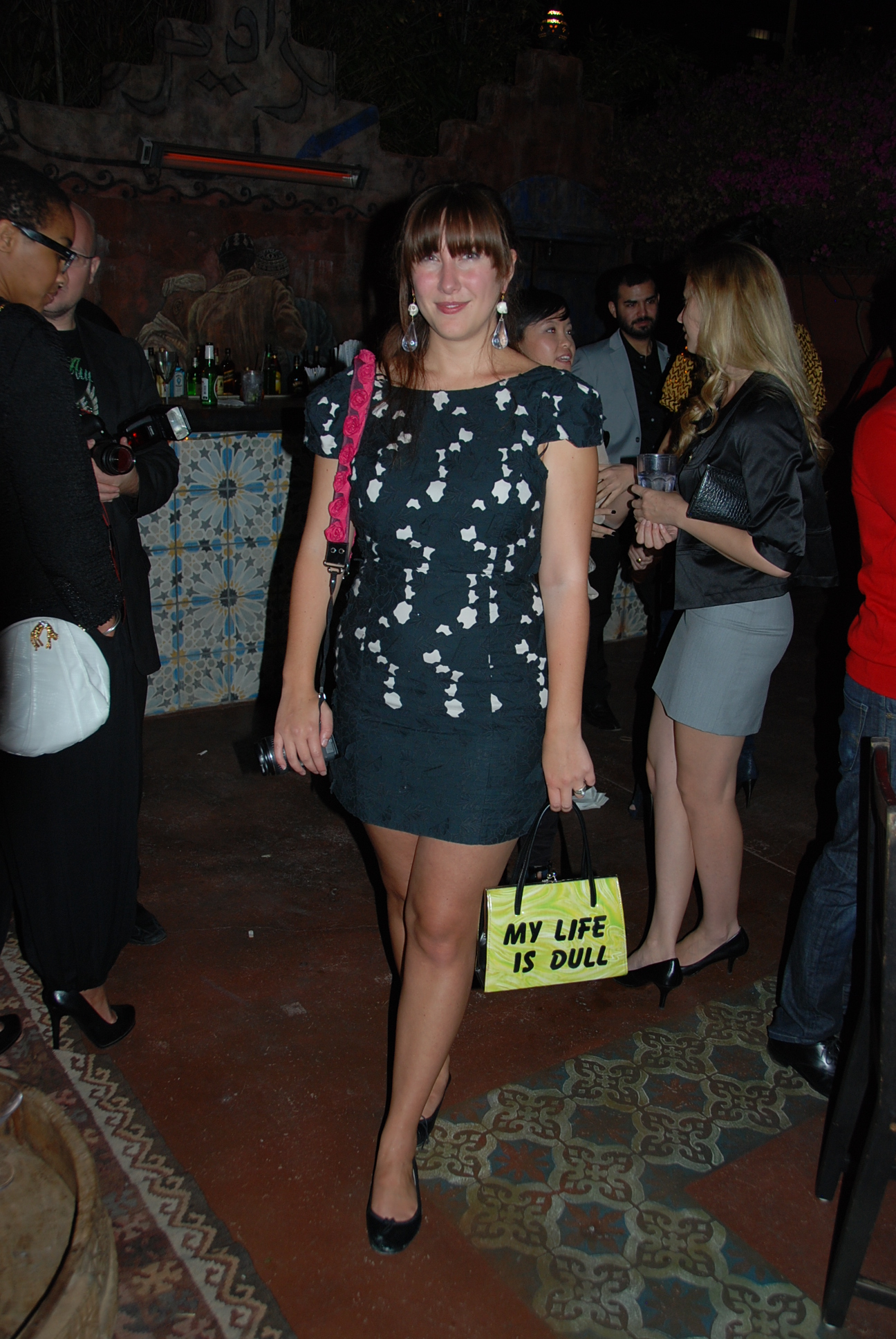 Kelsi is not only the founder of TwoPointOhLA, but also has an awesome blog called Dedicated Follower of Fashion.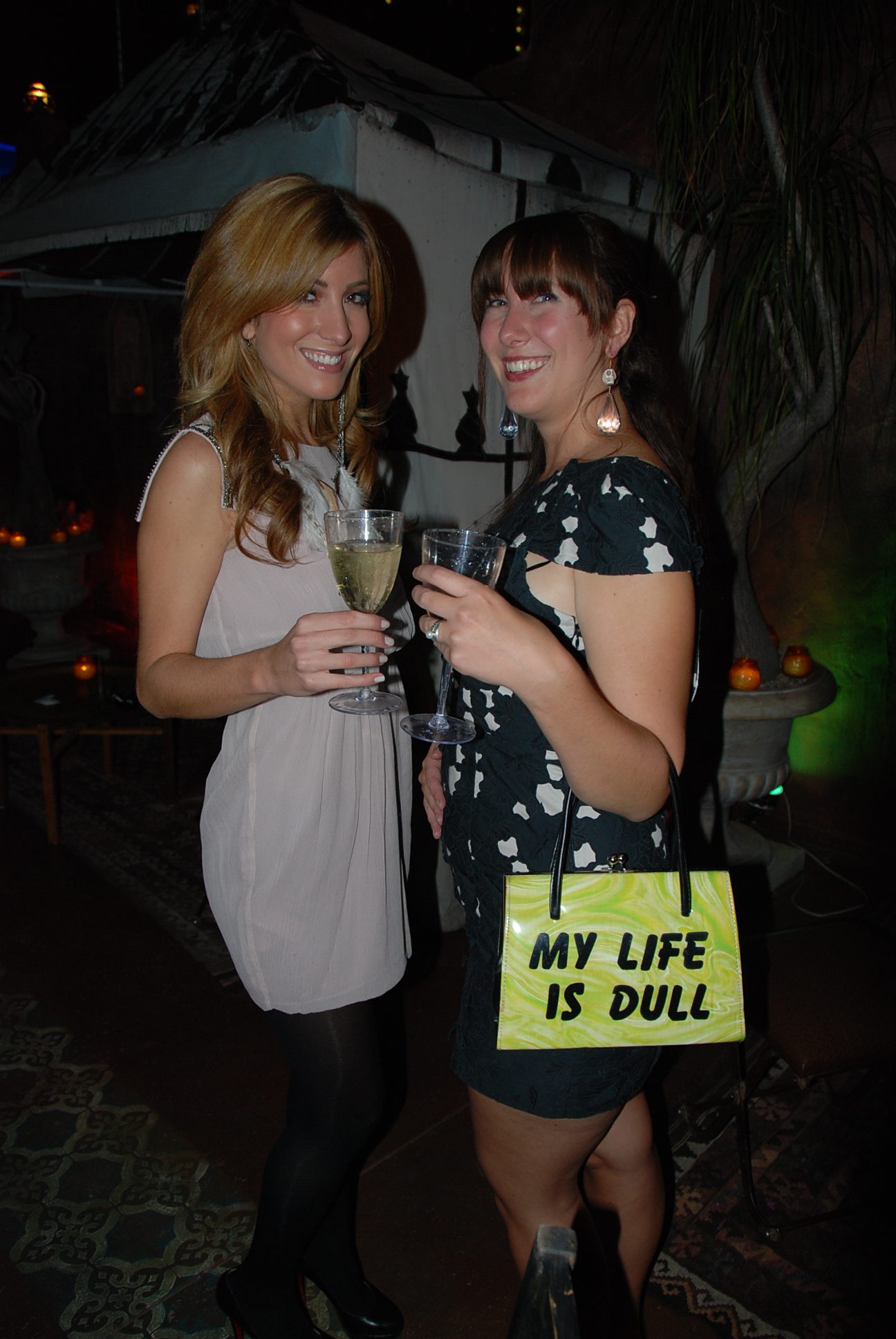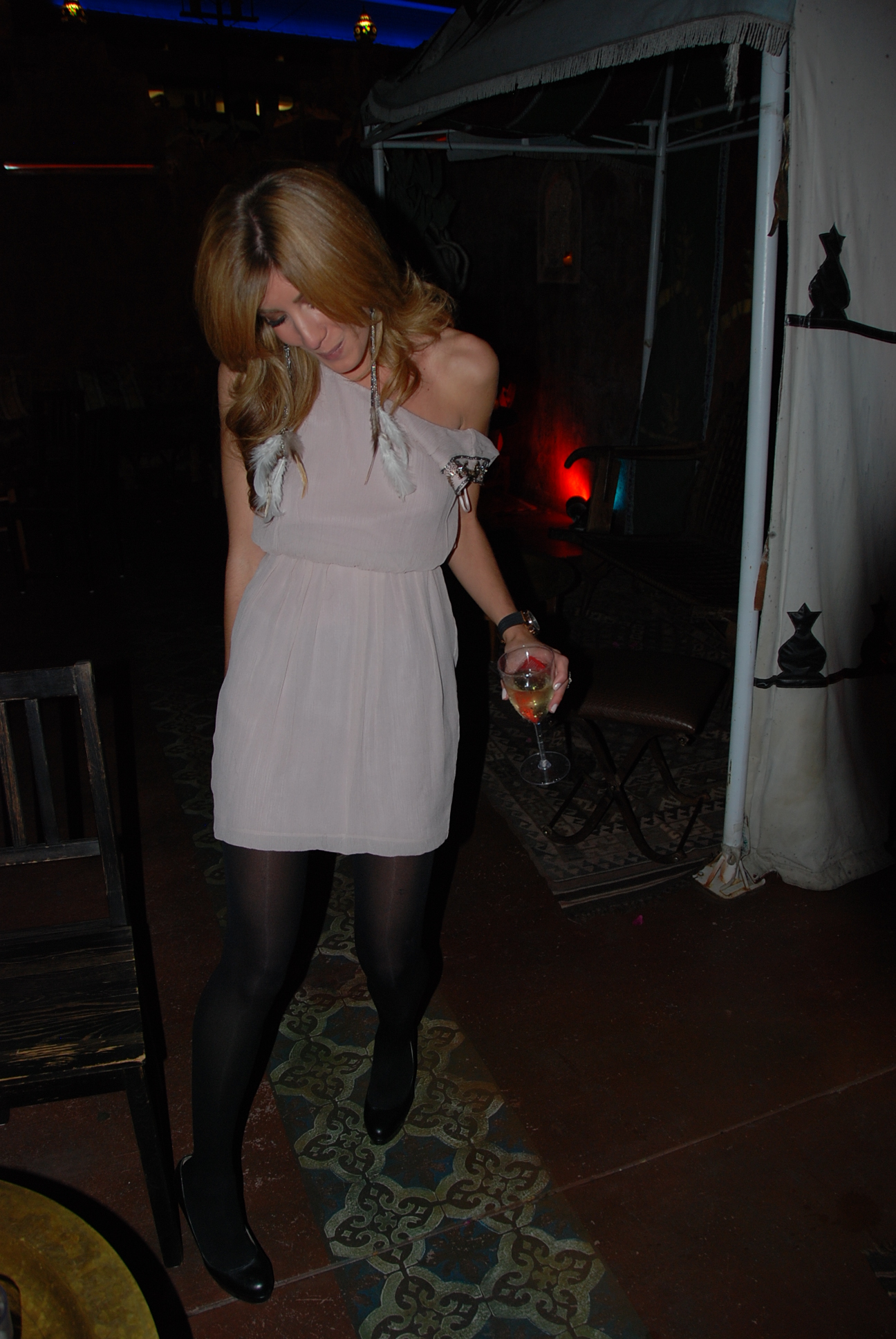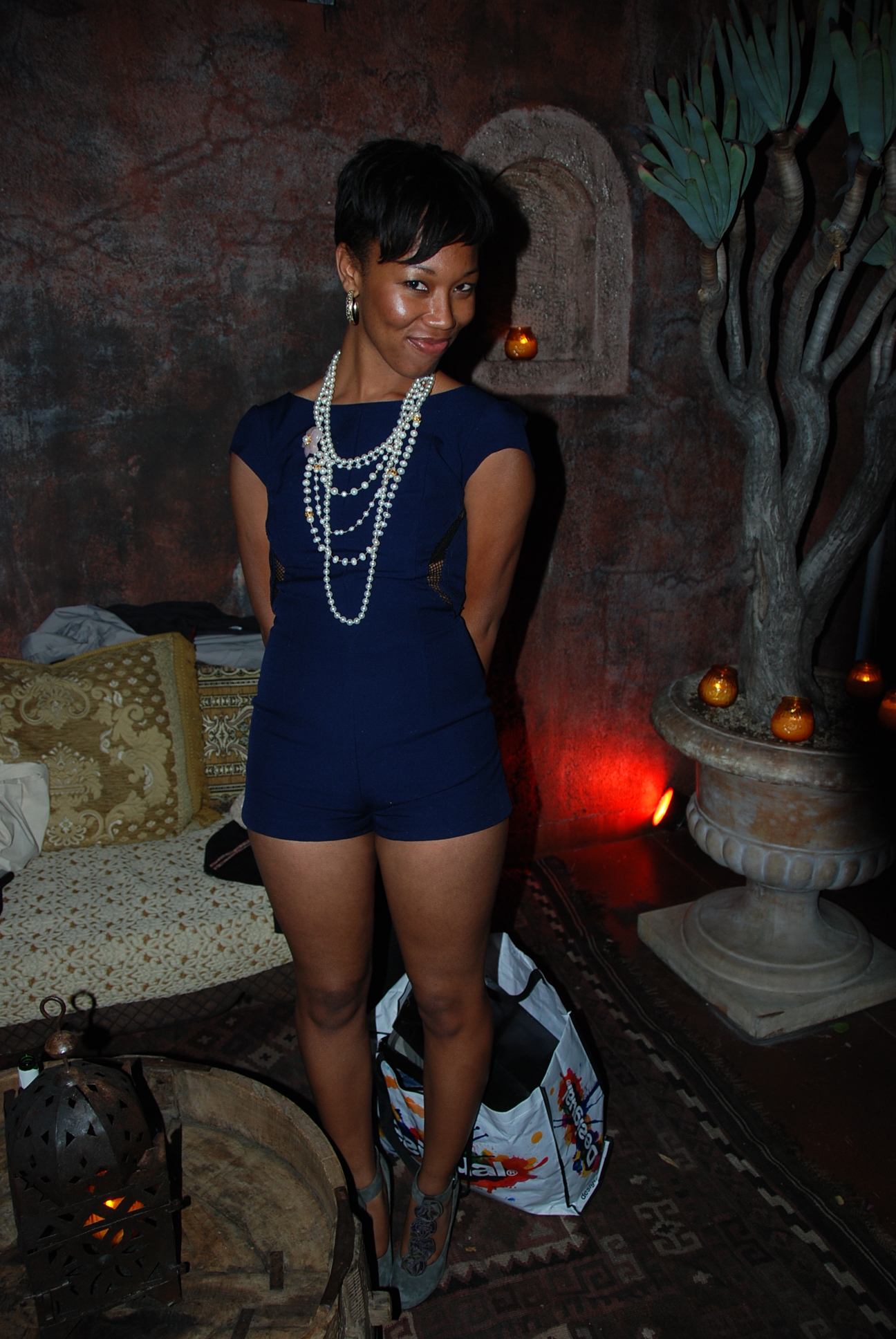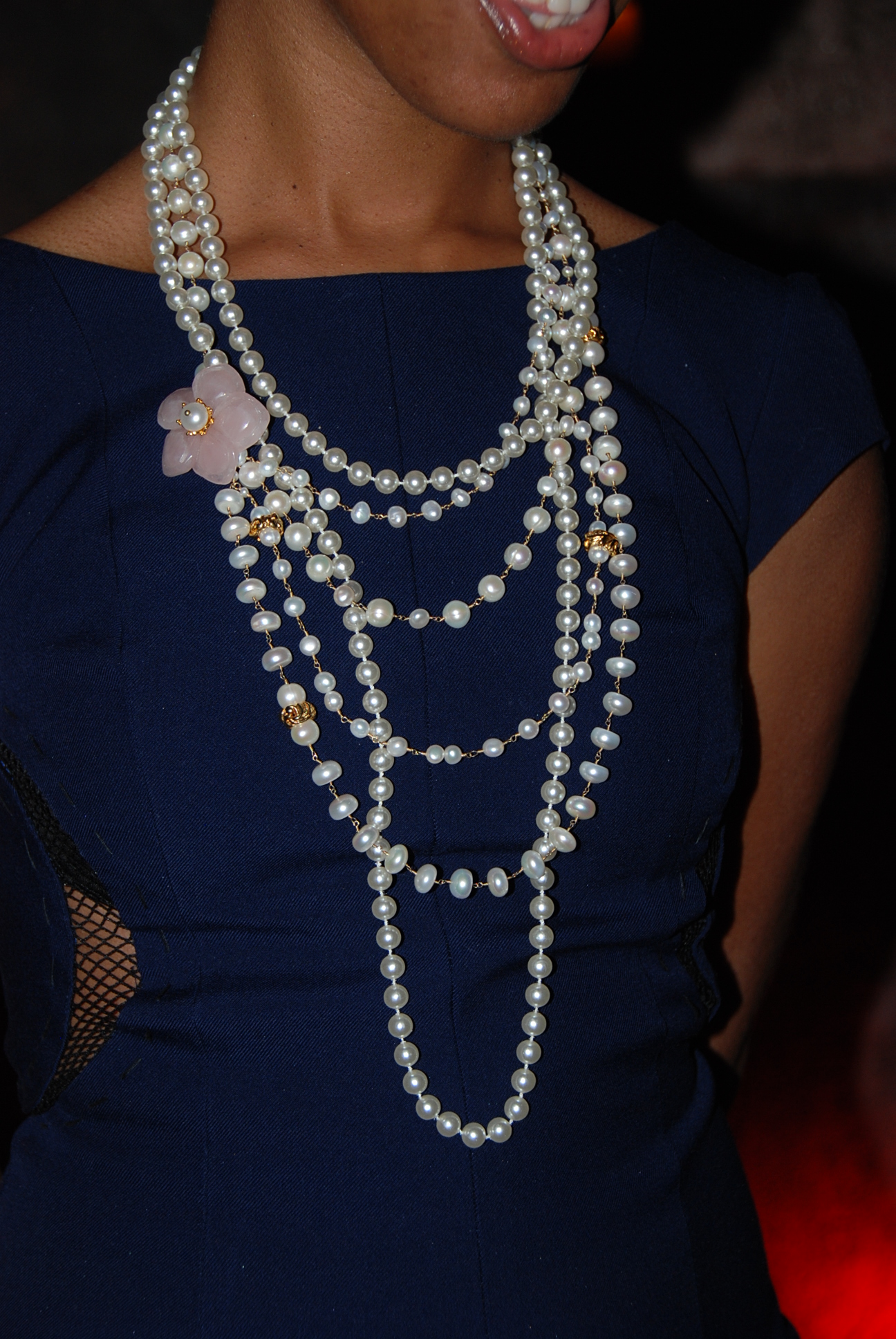 Check out Tiara's blog Luxe Delux.
What did I wear?
I'm so glad you asked!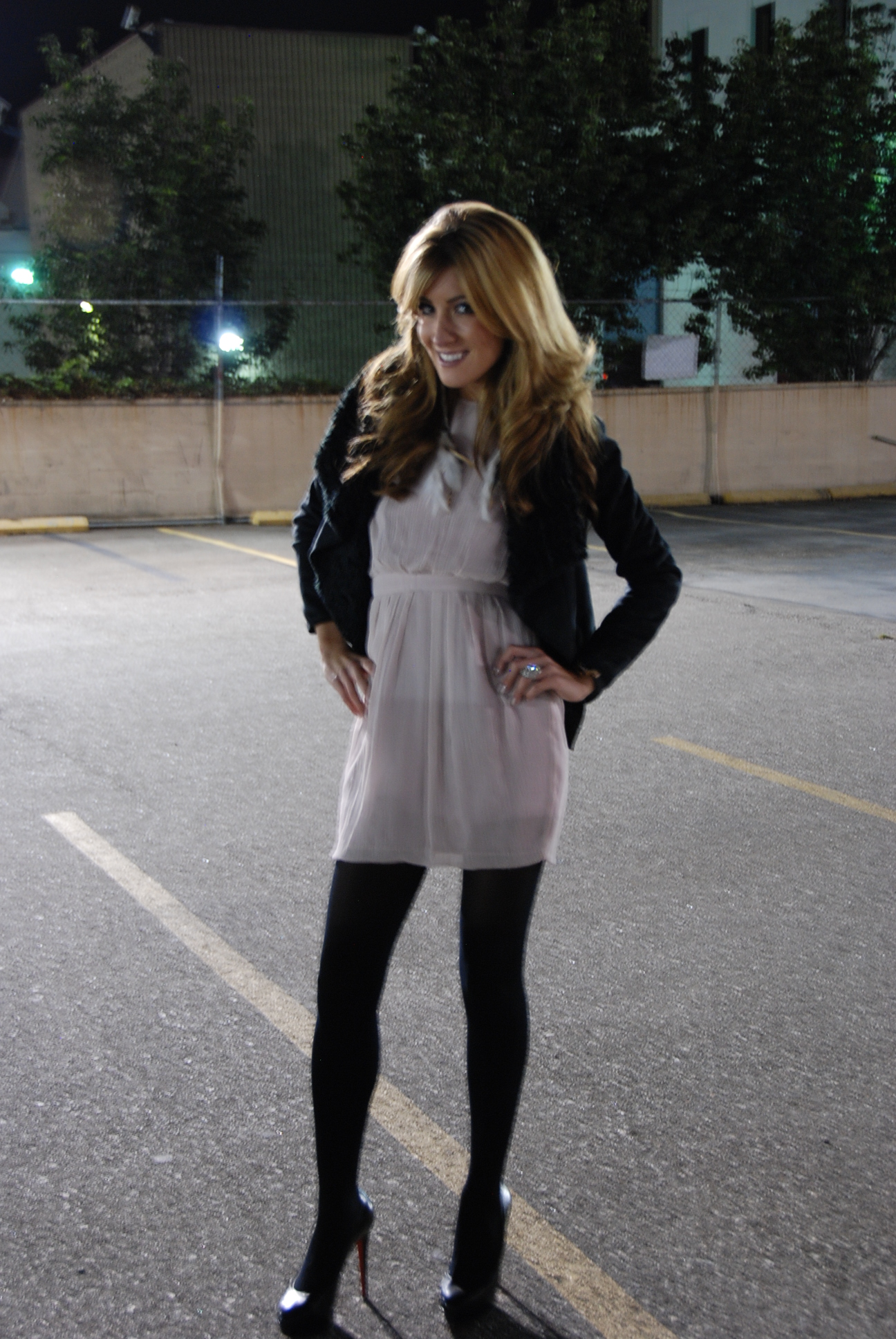 Fur lined black jacket + Feather Earrings: Blush Boutique, baby pink chiffon dress with embellished sleeve: Mango, Black Tights: H&M, and Black "Bianca" pumps: Christian Louboutin, Ring from: Forever 21.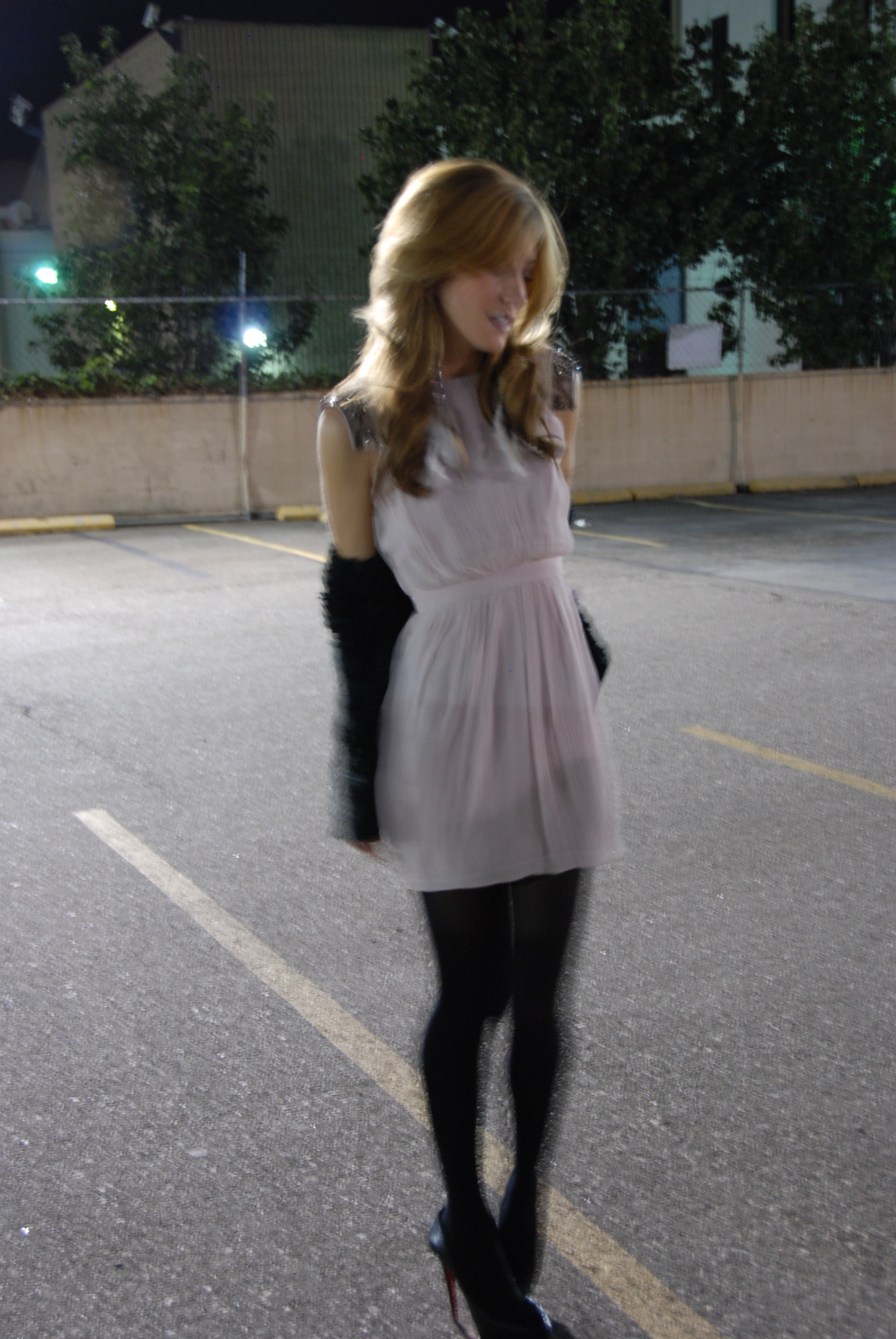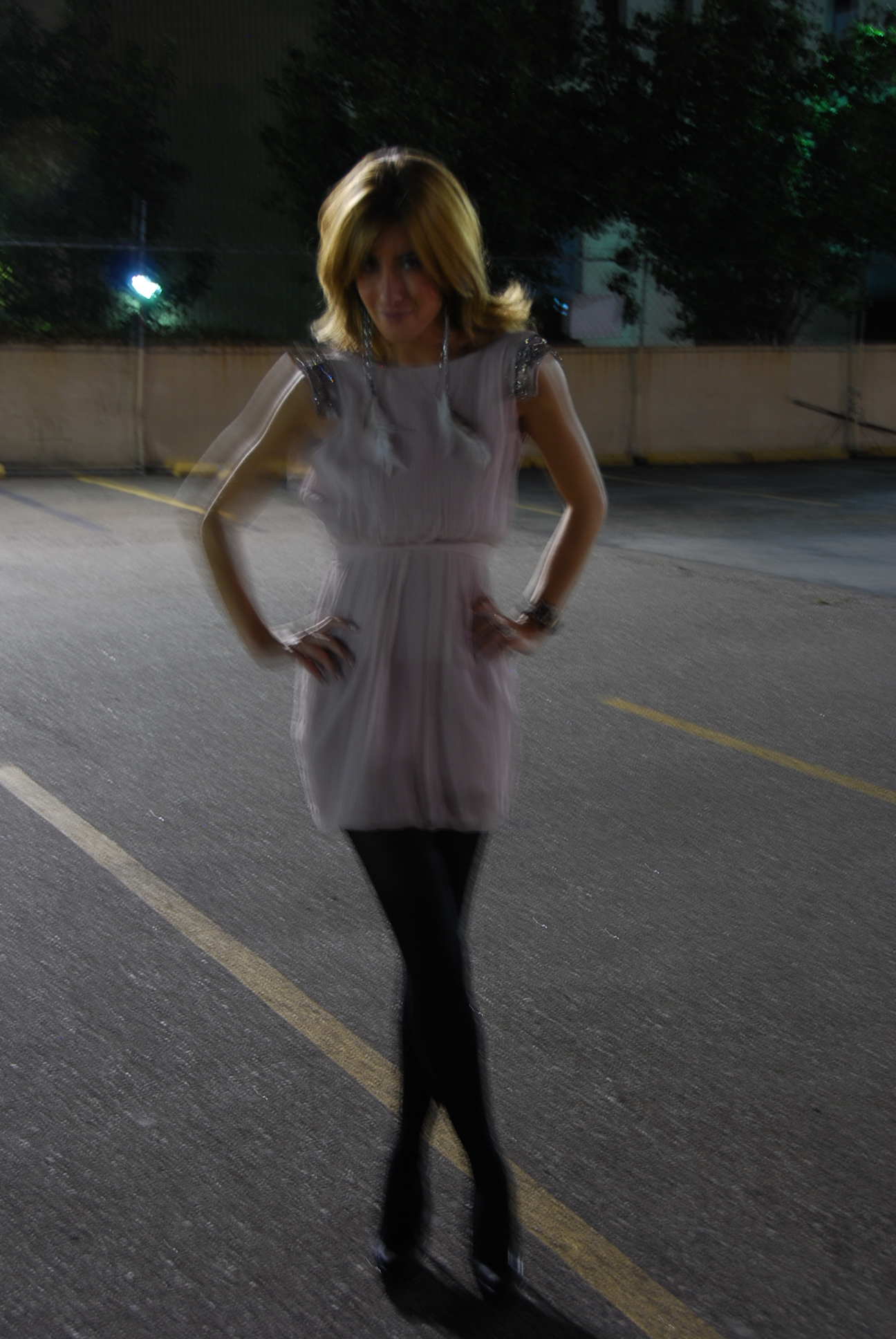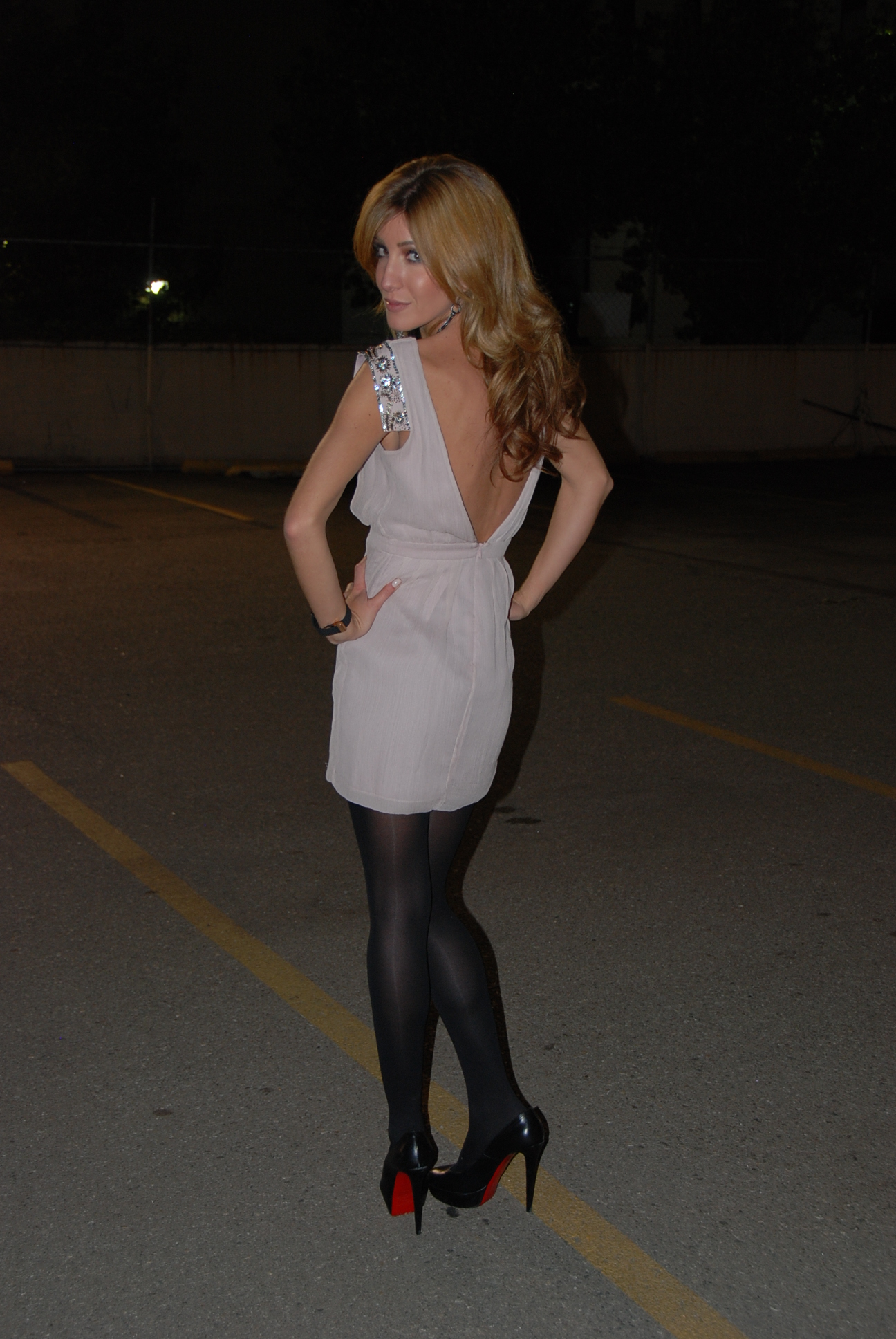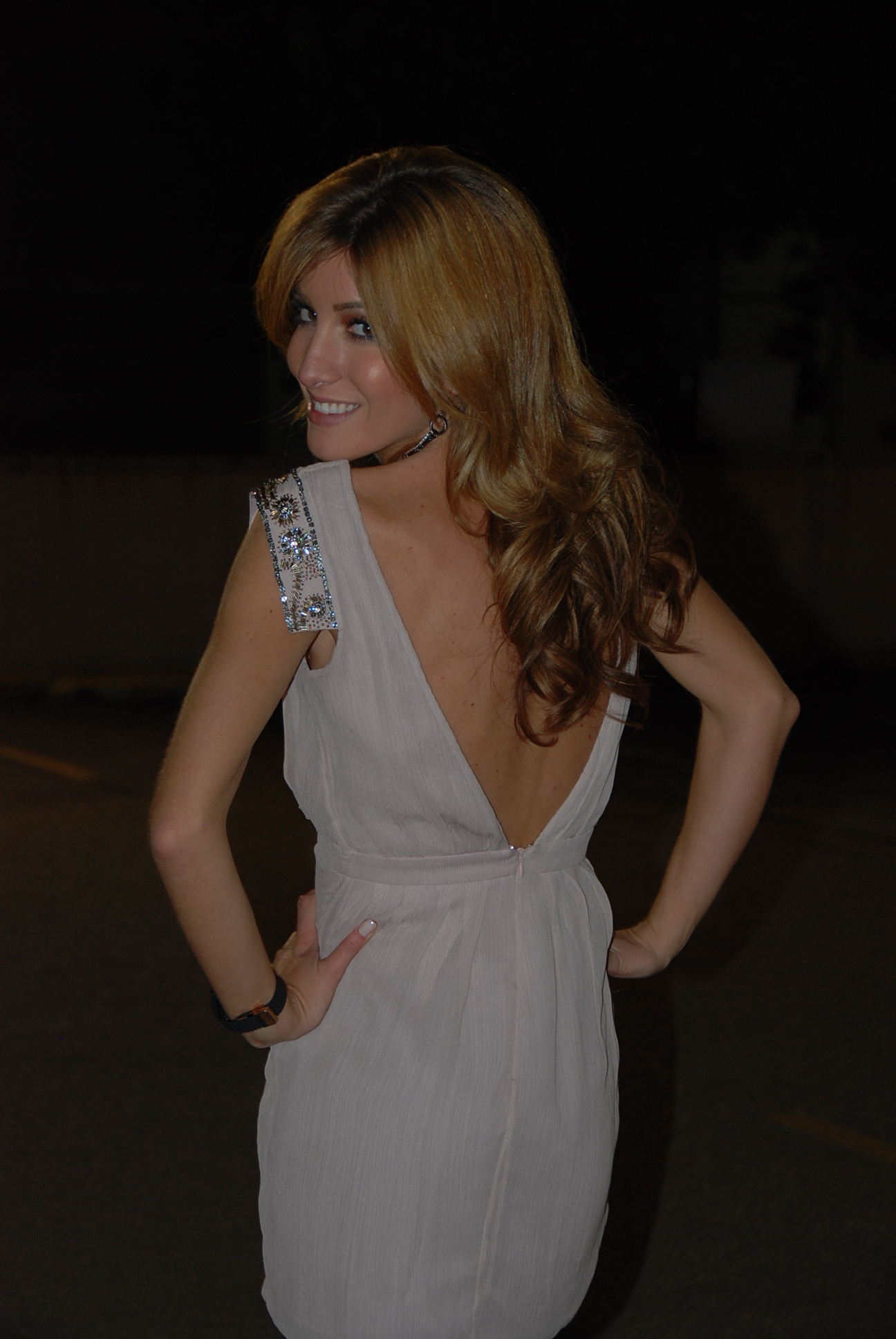 Thoughts?