A tuxedo romper is romper is completely new to me, but when I saw this bad boy, it was love at first sight. Not because it's black, but it's comfortable, sleek and sexy! I love blazers so being able to wear a blazer and not have to find a tailored short or skirt to match is amazing. This tuxedo romper is just the perfect piece! It's truly my new found staple item that I can consistently wear year round with multiple styling techniques.
I paired this tuxedo romper with red single strap heels to spice it up and of course, a bold lip! I'm obsessed with this lip color from NARS, it's called "Cruella" and it's the absolute most gorgeous shade of red! Anyhow, I also kept my hair straight, what do you guys think?
I'm obsessed with Kansas City because there are so many amazing backgrounds to shoot on (I'm such a blogger), but the city itself is so rich with a million incredible things. The cozy coffee shops, the kind people, and the beautiful streets are just one thing. Nope, I didn't move here, I'm here for two weeks though and I don't think I'd mind ever switching from Los Angeles to Kansas City. I even bought a Kansas City Royals cap (I'm a dork).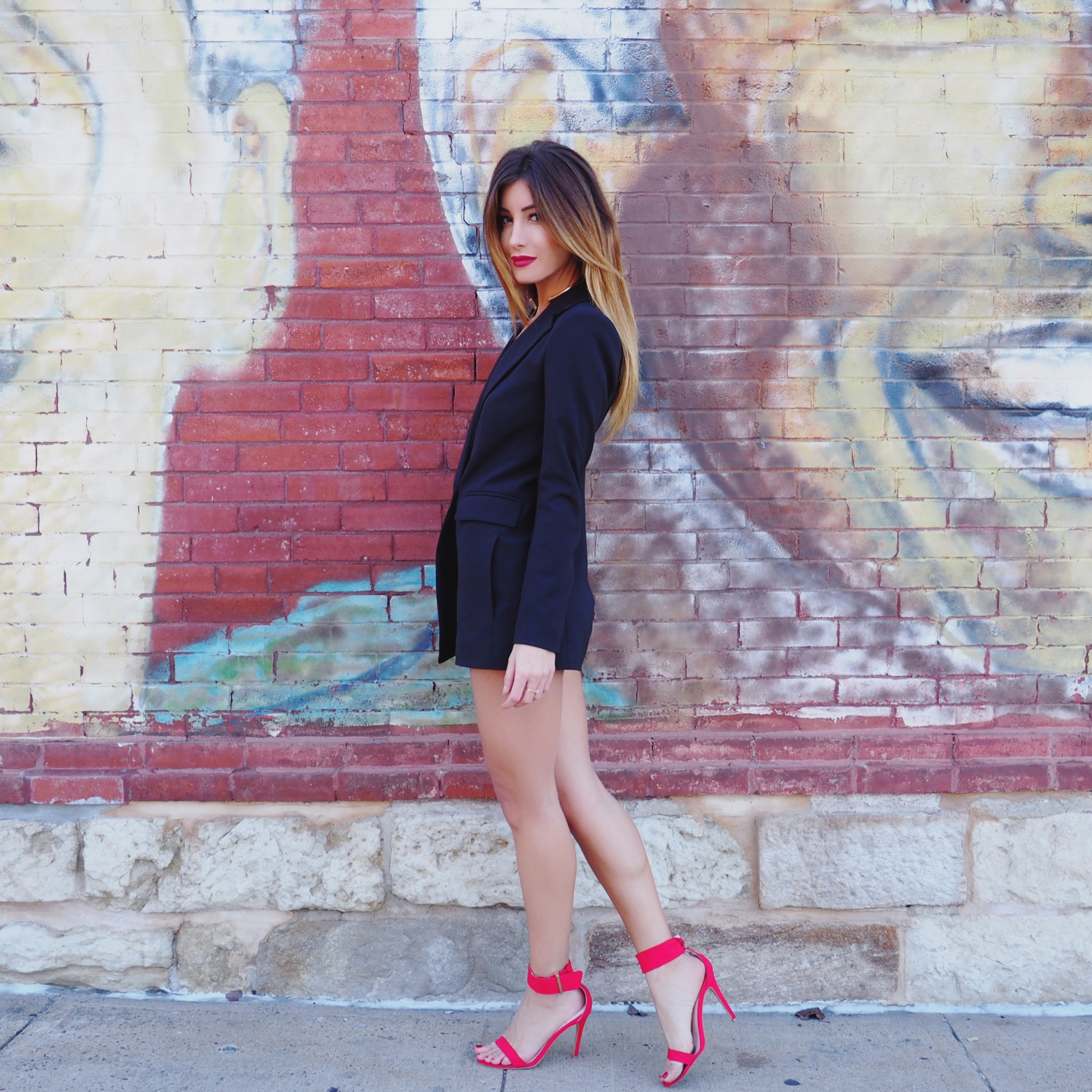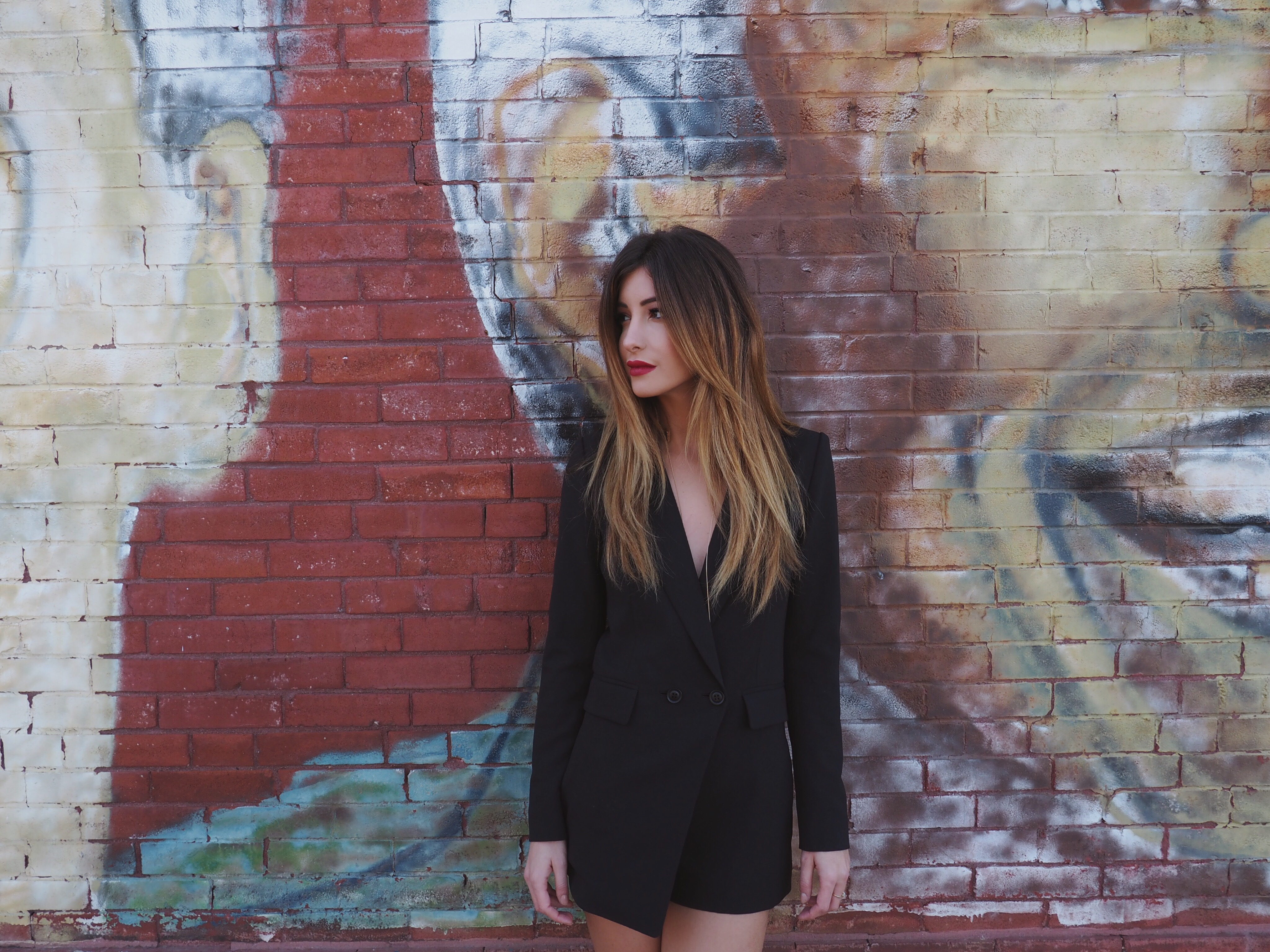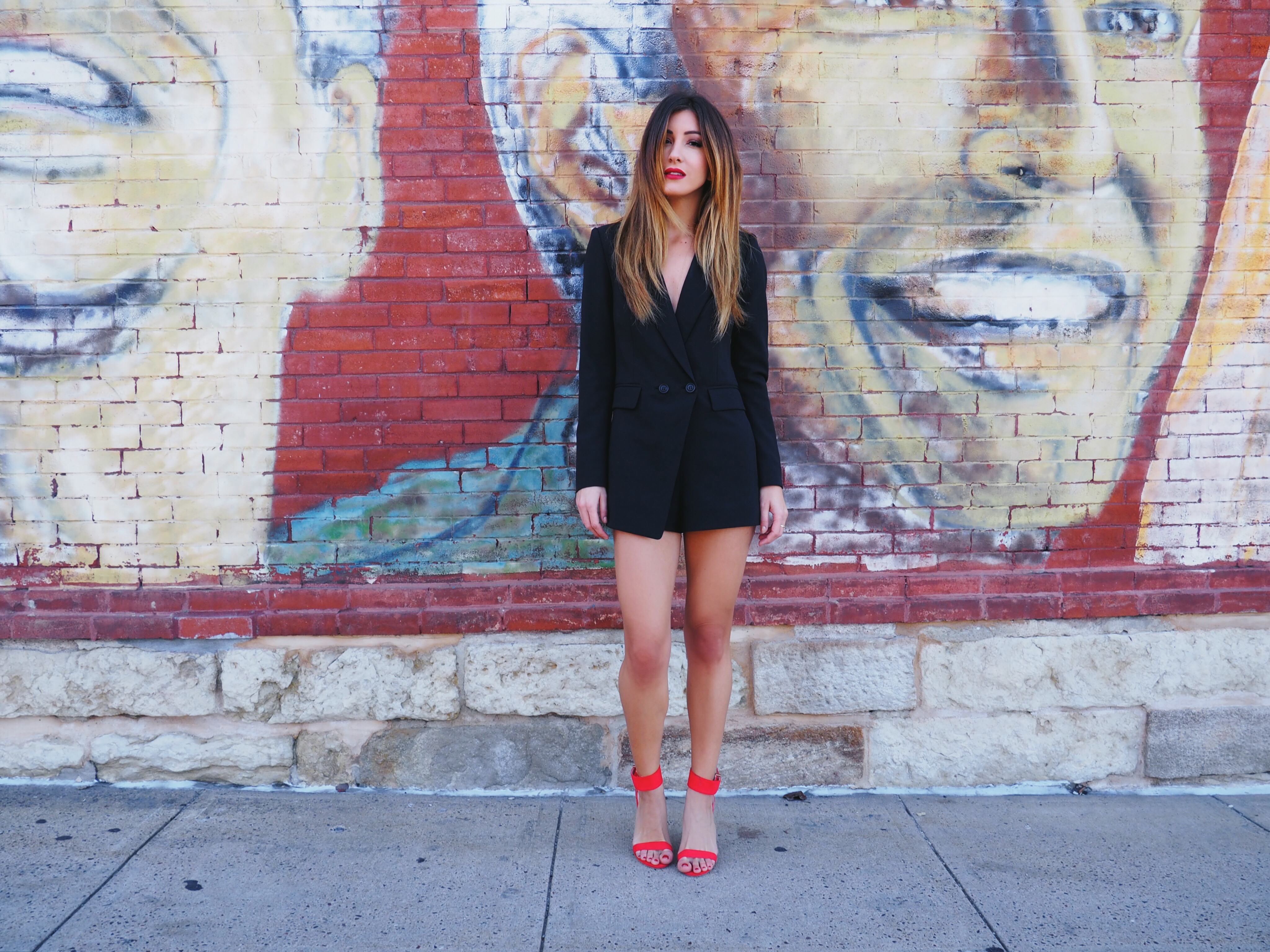 Tuxedo Romper: Nasty Gal (get it here), Red Single-Strap Heels: c/o Shoedazzle