Plaid to meet you! Being in Kansas City has totally changed my plaiditude…Okay, enough with the puns. I am seriously excited about this look today because I've been on the hunt for a fun colorful plaid that's not super common. Dynamite Clothing came through and this gorgeous navy and orange plaid shirt has been my newest obsession! I love the colors because navy is a great change from black, and it's still chic, and the orange (more like, pumpkin) is a great compliment to it. I'm a sucker for orange but unfortunately too much of it doesn't always work too well for me, that's why I love this plaid shirt!
I paired it with these camel colored faux-suede leggings and my favorite cognac colored booties! I'm officially in LOVE WITH FALL!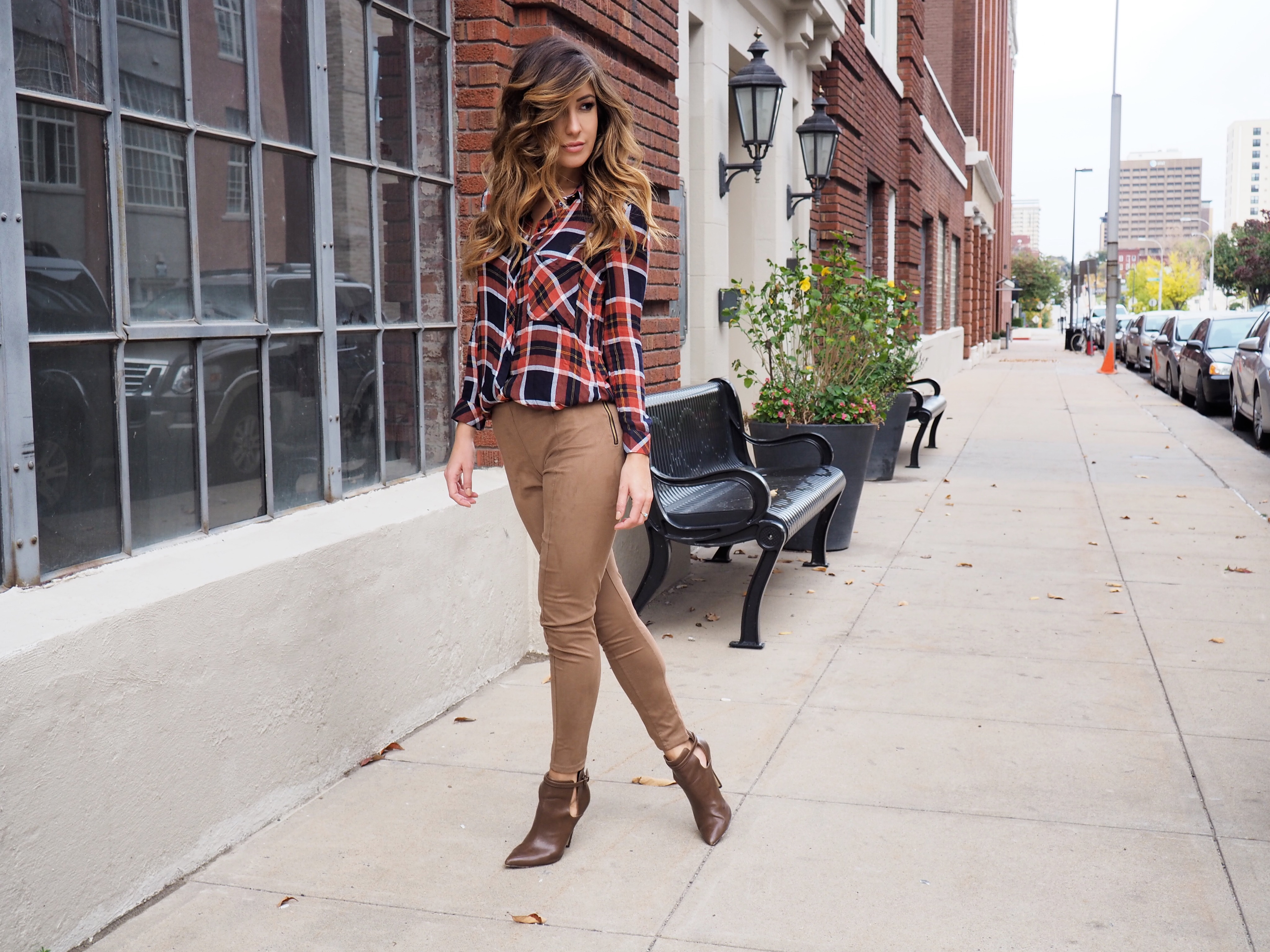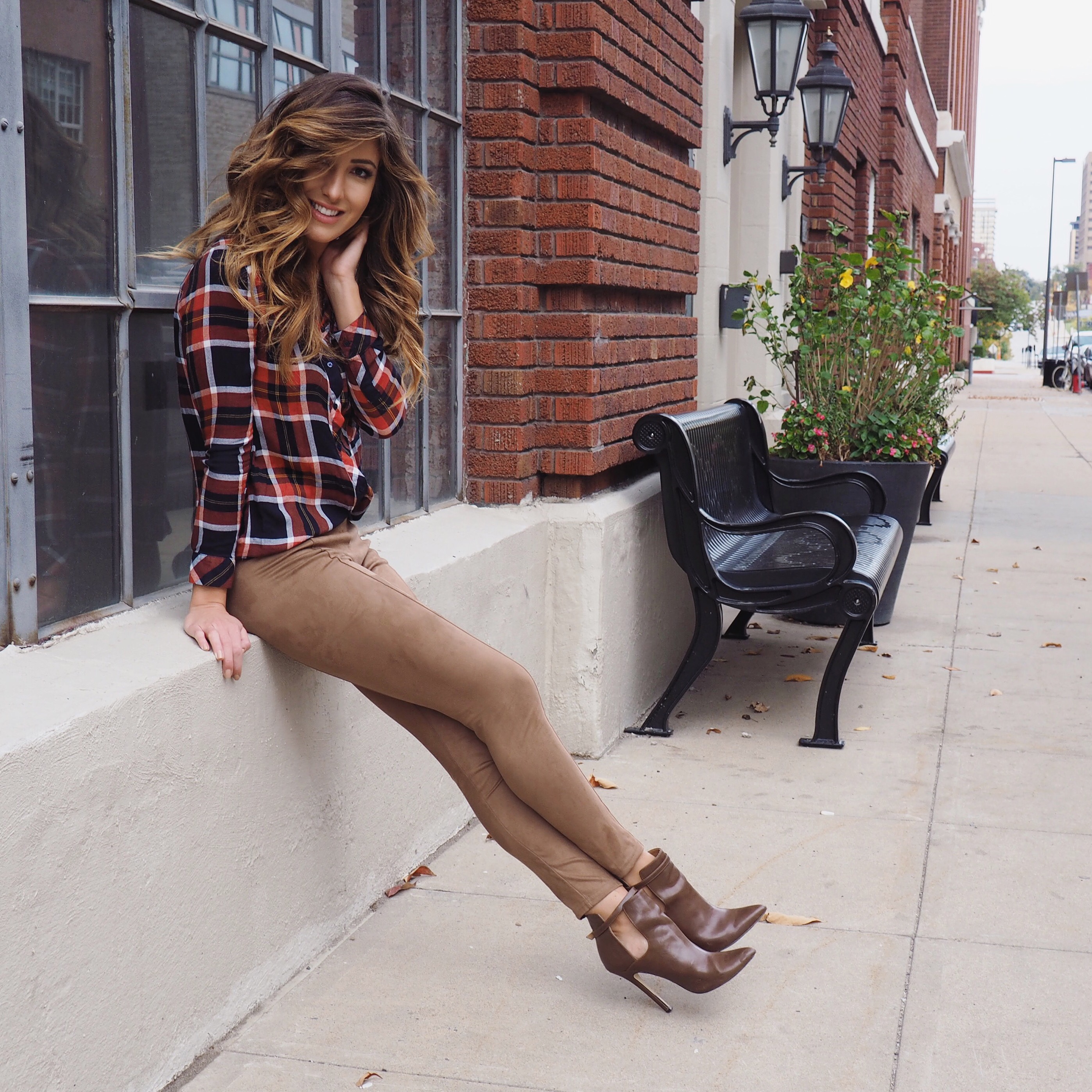 Orange/Navy Plaid Button Up + Camel Suede Leggings: c/o Dynamite Clothing ( get them here & here).