Another day, another travel post! Traveling is probably my favorite thing to do because of all the adventures and all the people you meet. I love to immerse myself into any place I travel to, even if it's close, like Palm Springs. Today's post is a Palm Springs travel guide along with details of my stay at the Korakia Pensione. Prepare to drool…
My sister from another mister and I are both obsessed with traveling and photography so together, we are the perfect match when it comes to adventure. It's not easy finding a friend who is on the same page as you. A lot of people I have travelled with get stressed or take too much perfecting things and then it ends up wasting time and the day. With my friend Rachel, we both move with the wave of life. We're both energetic, positive and we know how to communicate what we want. Traveling is a piece of cake, because we both get what each other needs. This trip with her was amazing. We took pictures, relaxed, bonded, and just enjoyed each other's company. It was a great detox from our hectic lives and I could not have asked for a better partner in crime.
I've gone to Palm Springs plenty of times but every time I explore more and find some truly hidden gems. Today's primary focus is on the quaint and picture-perfect Korakia Pensione. This bed-and-breakfast is probably one of my favorite places I've had the pleasure of staying. After hearing about it through various media outlets, and my friend Rachel, we decided to make a three-day trip to Palm Springs to finally explore the Korakia Pensione.
This bed-and-breakfast has two separate properties directly across from one another. One villa is more Mediterranean influenced with Greek themed room and suite names. The other villa is has more of a Moroccan themed vibe, both equally stunning. I truly can't choose which side I preferred, but all I know is, pictures cannot do this place justice. At all. What you'll see in this blog post is truly just a small portion of the true beauty this place has.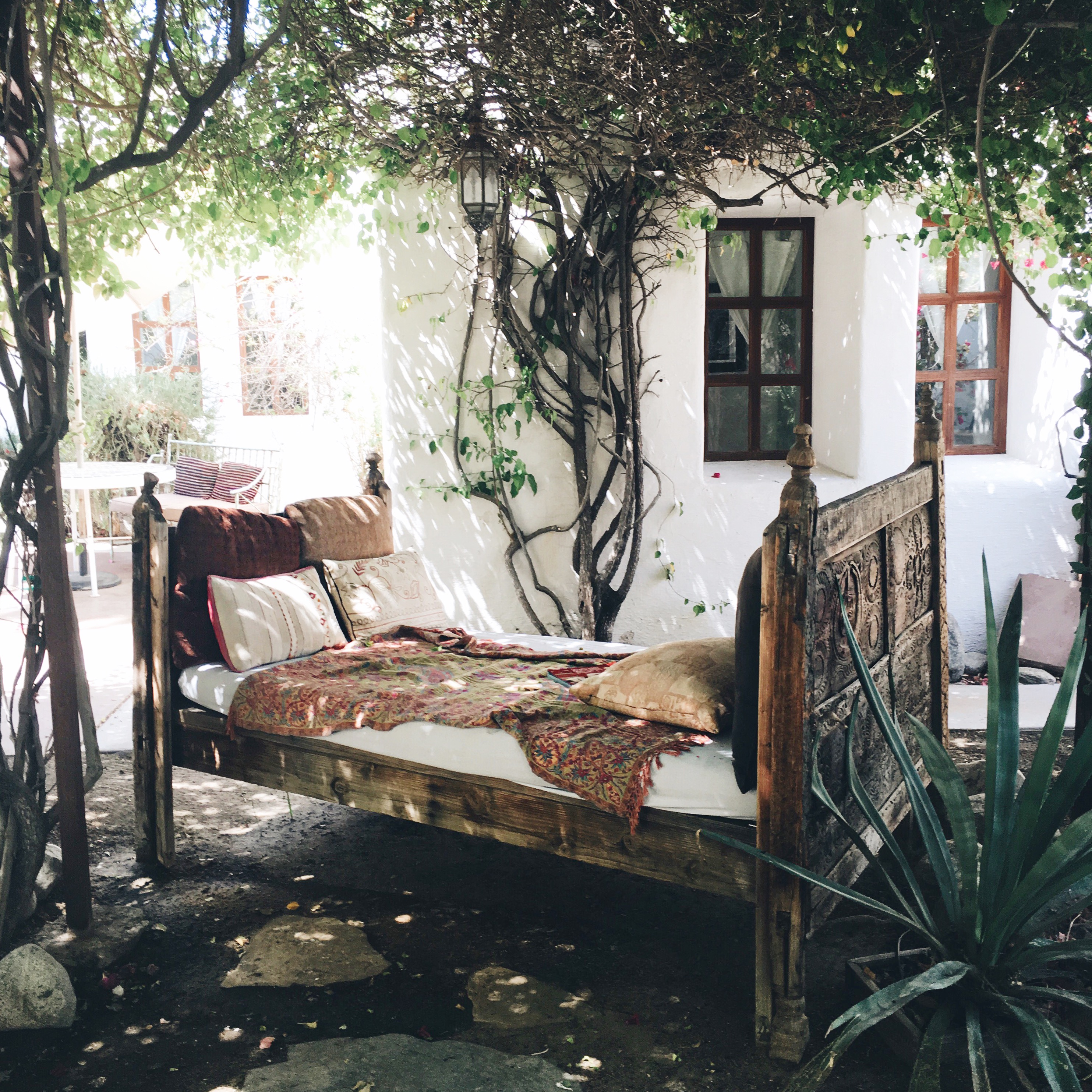 Mind you, this is not a sponsored post at all, I'm truly speaking from the heart.
The staff at the Korakia Pensione were outstanding. I have never in my life felt genuine care and appreciation for being there than I did with those who worked there. Specifically, a shout out to Marilyn, who truly made my stay extra special with her beaming smile.
We stayed in the Bedouin Suite and O-H MY G-O-S-H! This was such a magical place to stay. Every element of the room was pure perfection. The kitchen, the living room, the fireplace, and the bedroom were just great, but the best part was the stone tub/shower. The tub had windows allowing extra light to just pour in as you soak, and you can enter the tub from the private patio or from the bedroom. I can't express how amazing this room was, but it was like having my own sanctuary.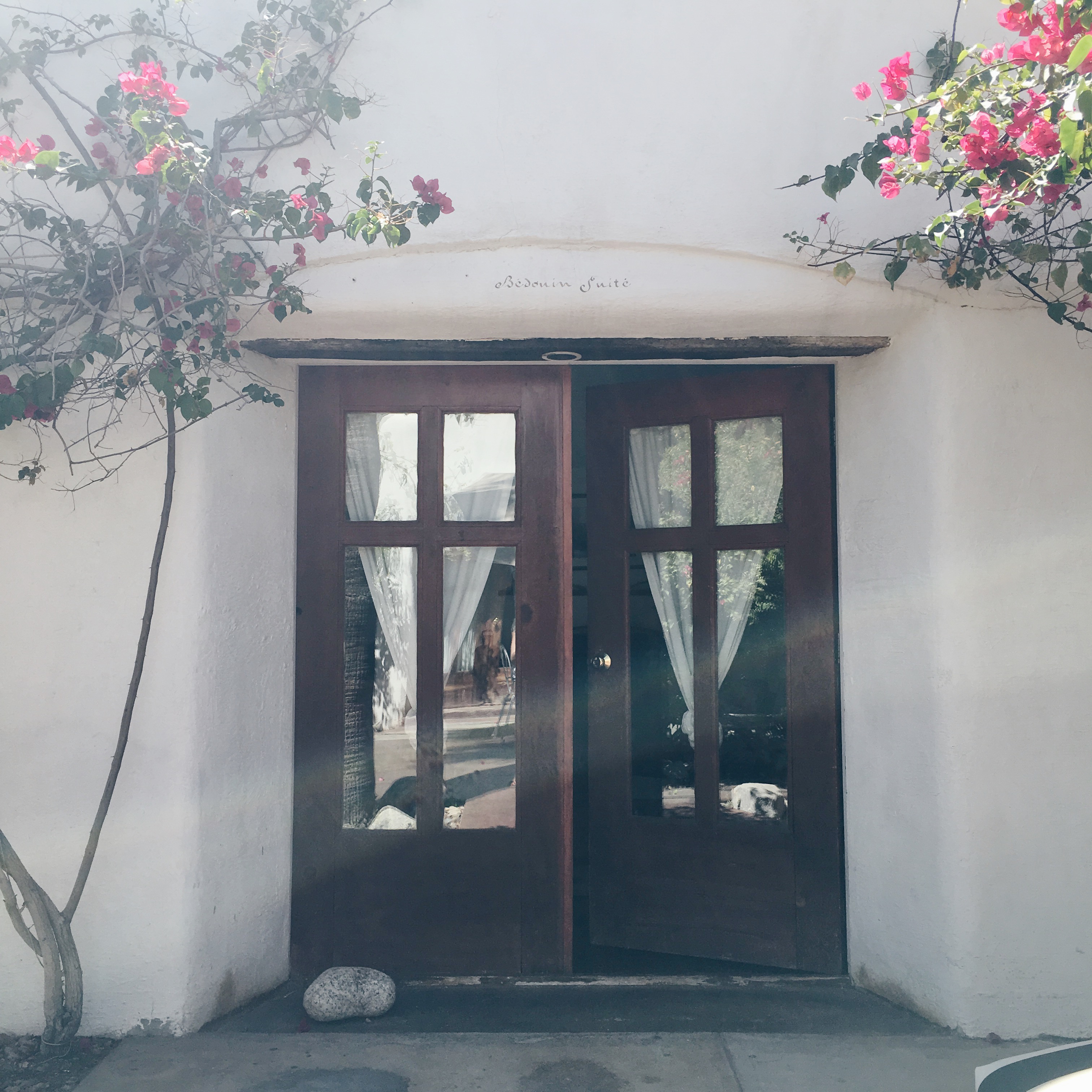 After the photos, I'll share my favorite places to eat, drink and be merry in Palm Springs! I've done my research and hope you guys enjoy this city guide of the desert oasis that is Palm Springs.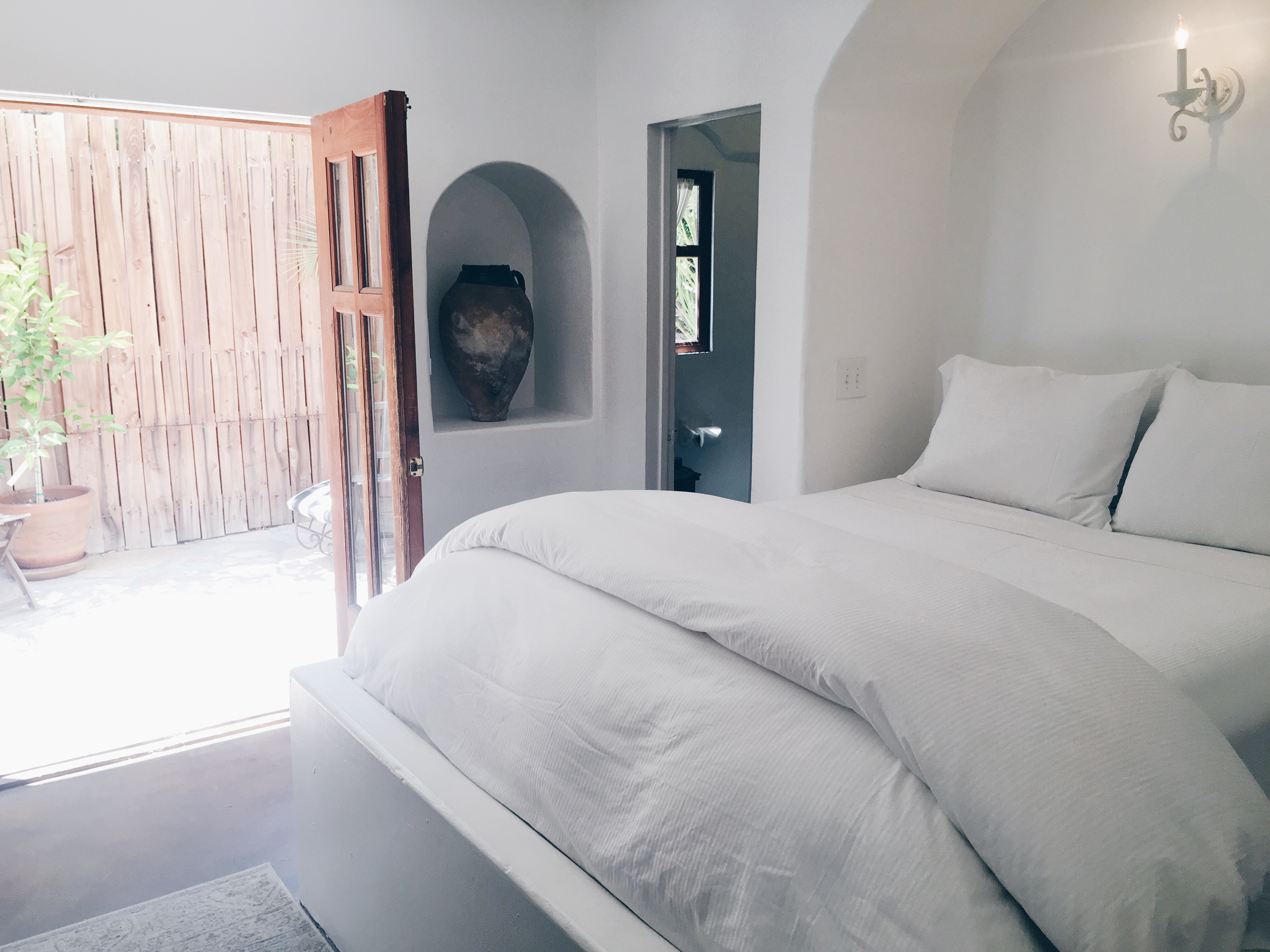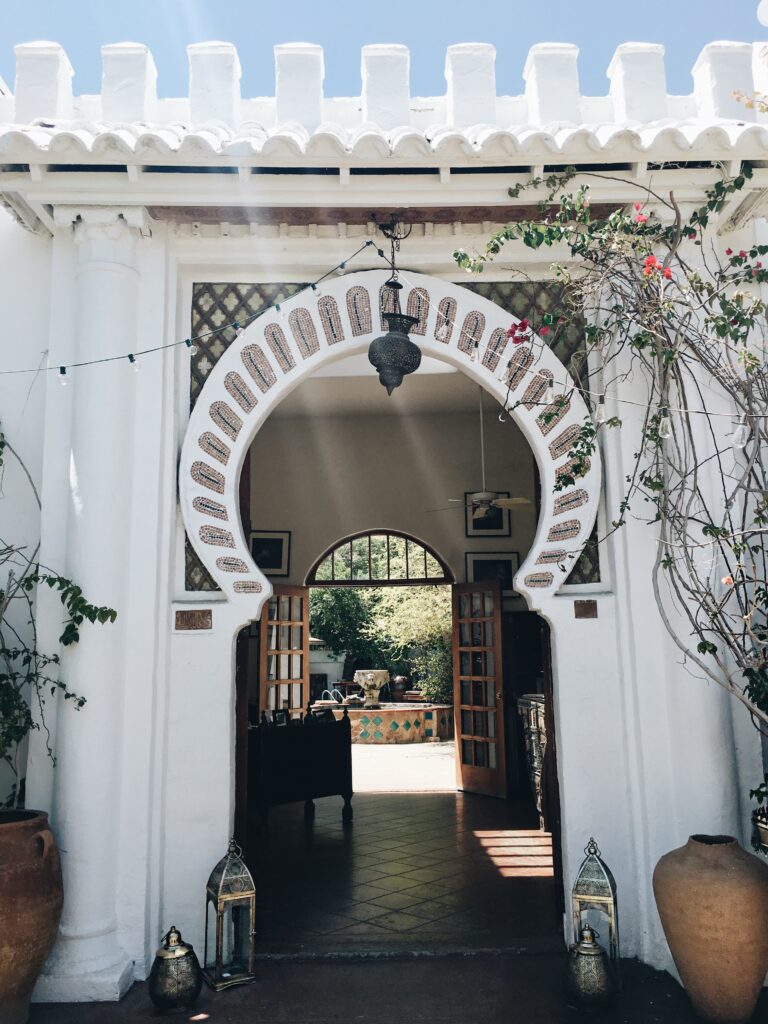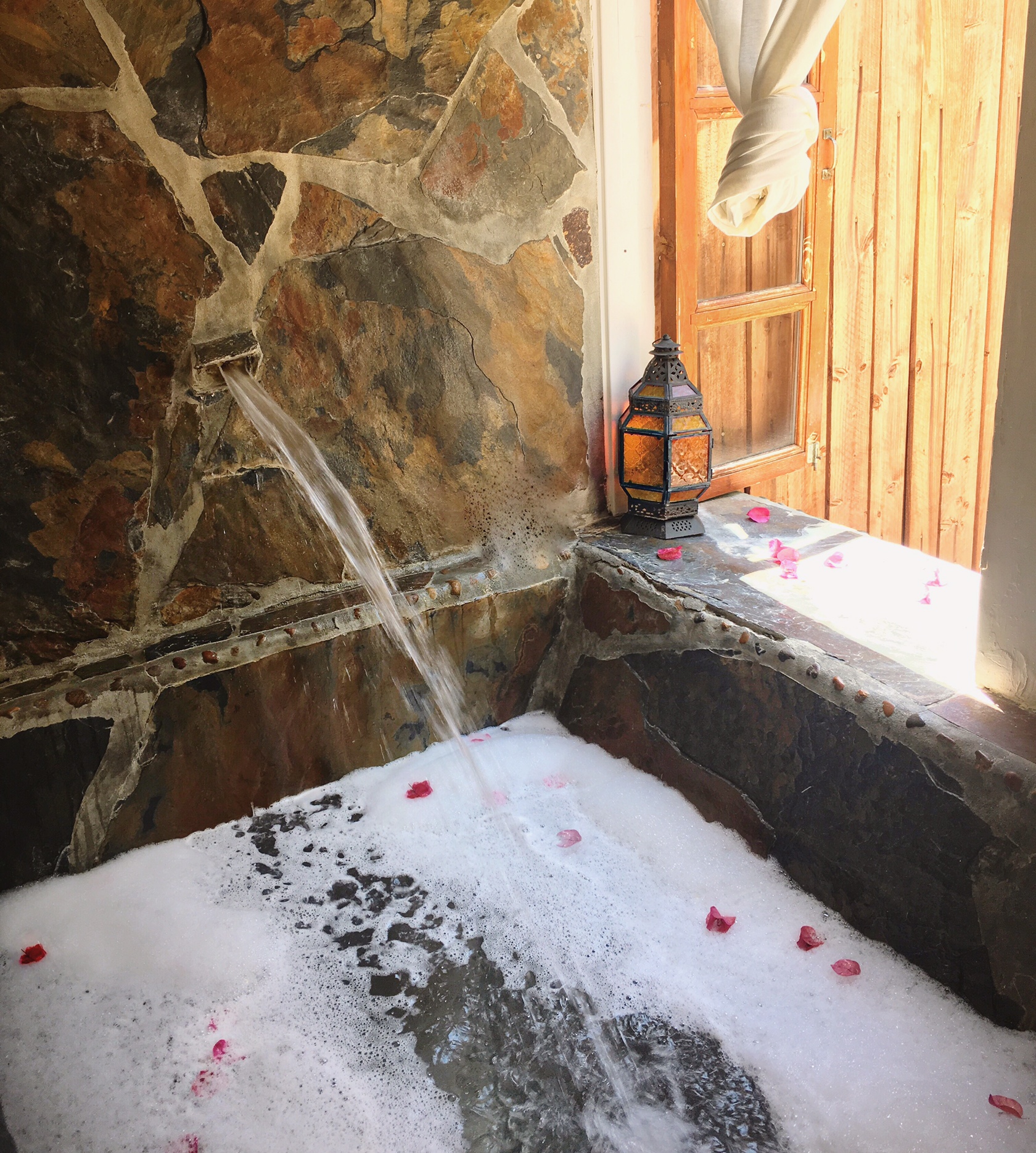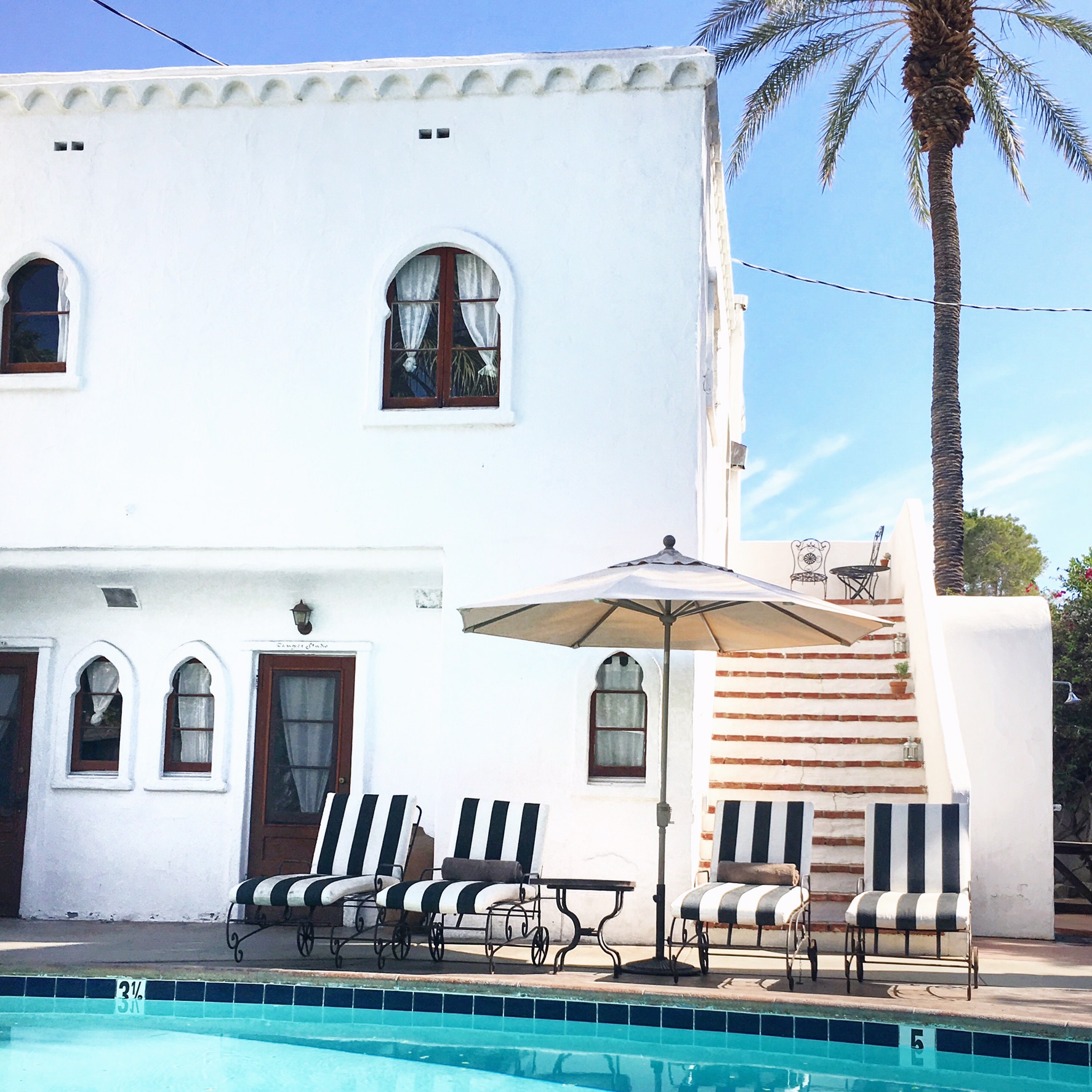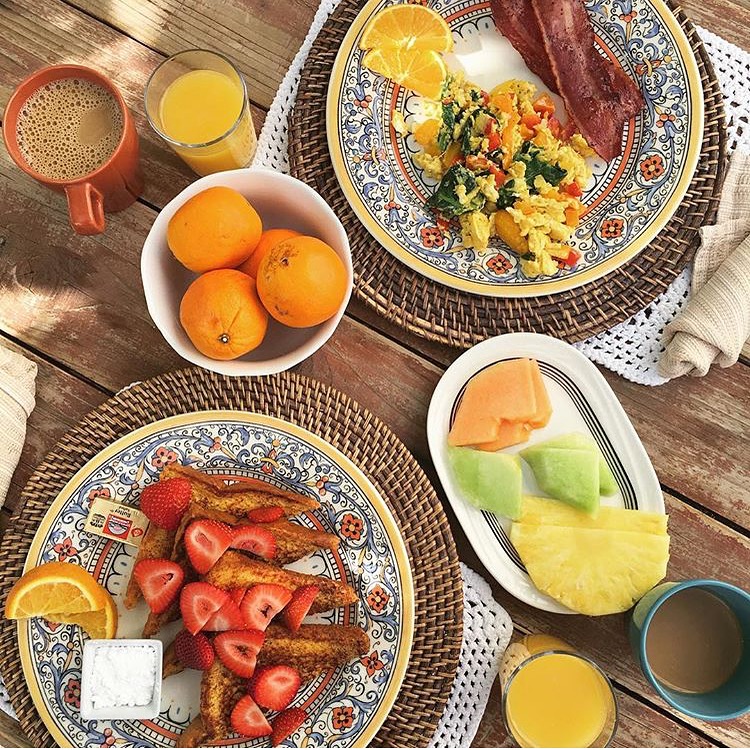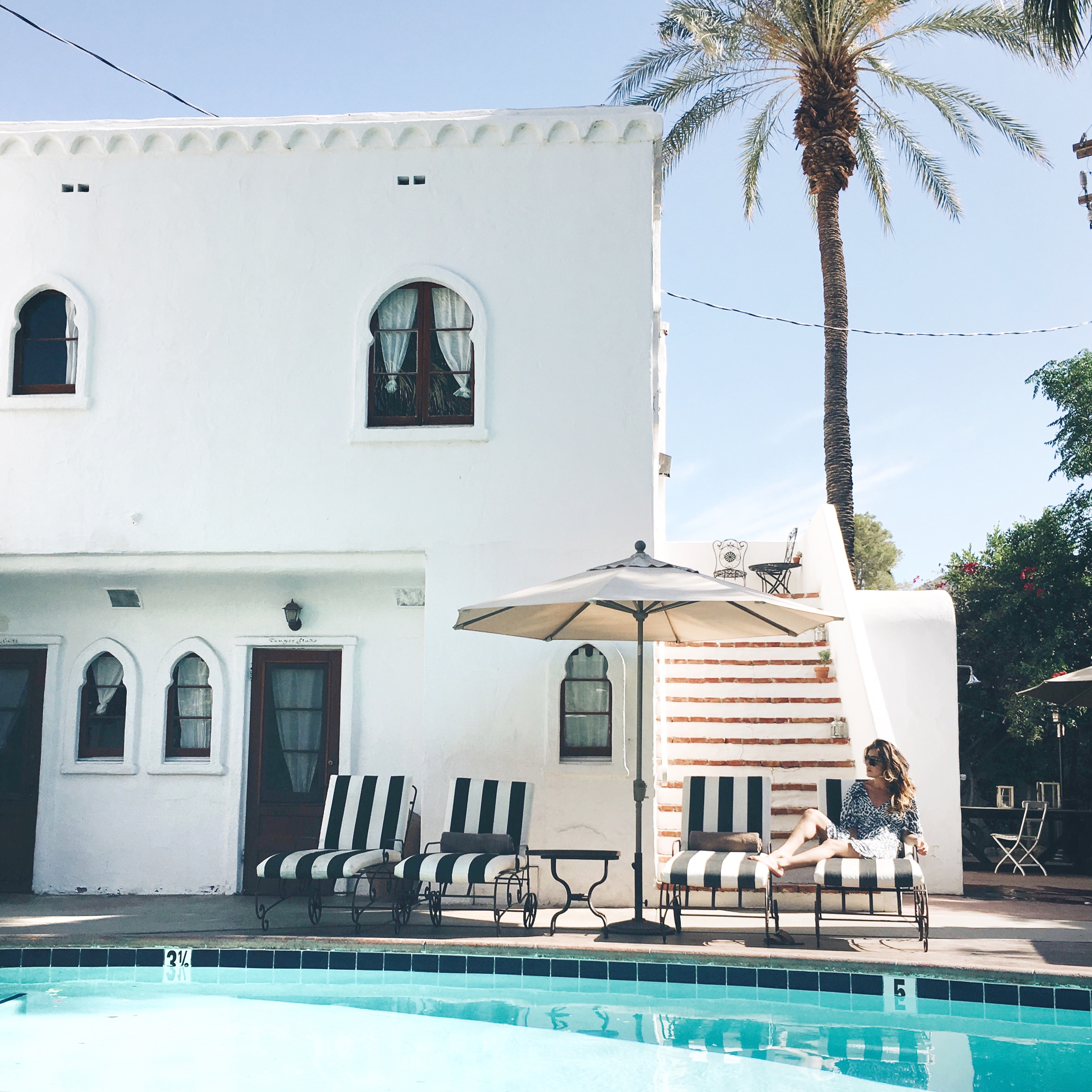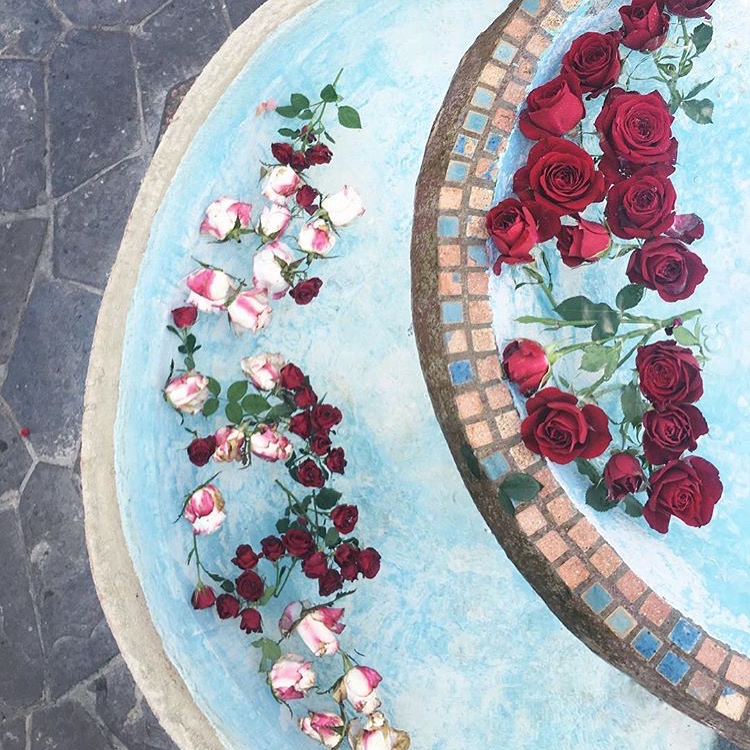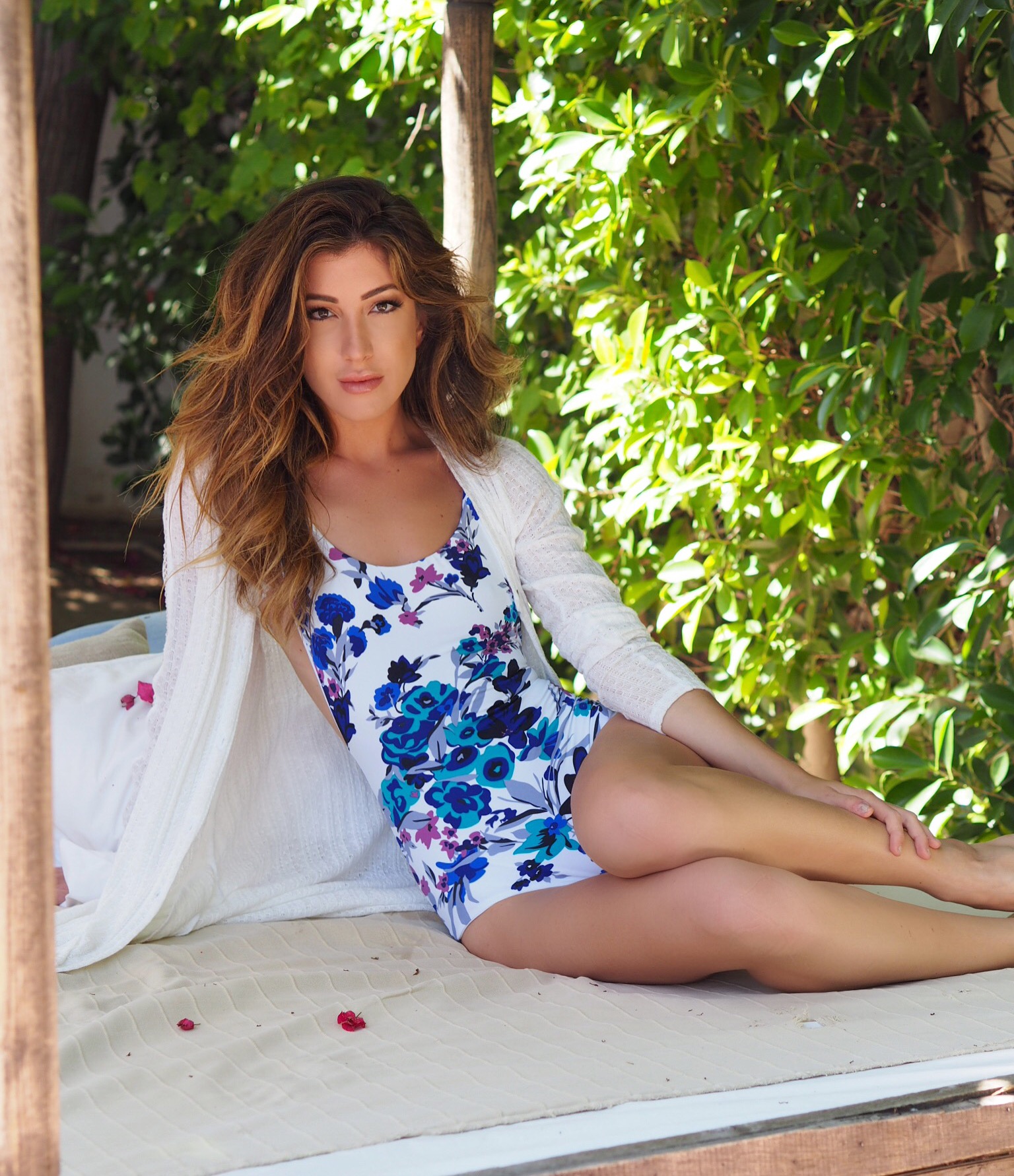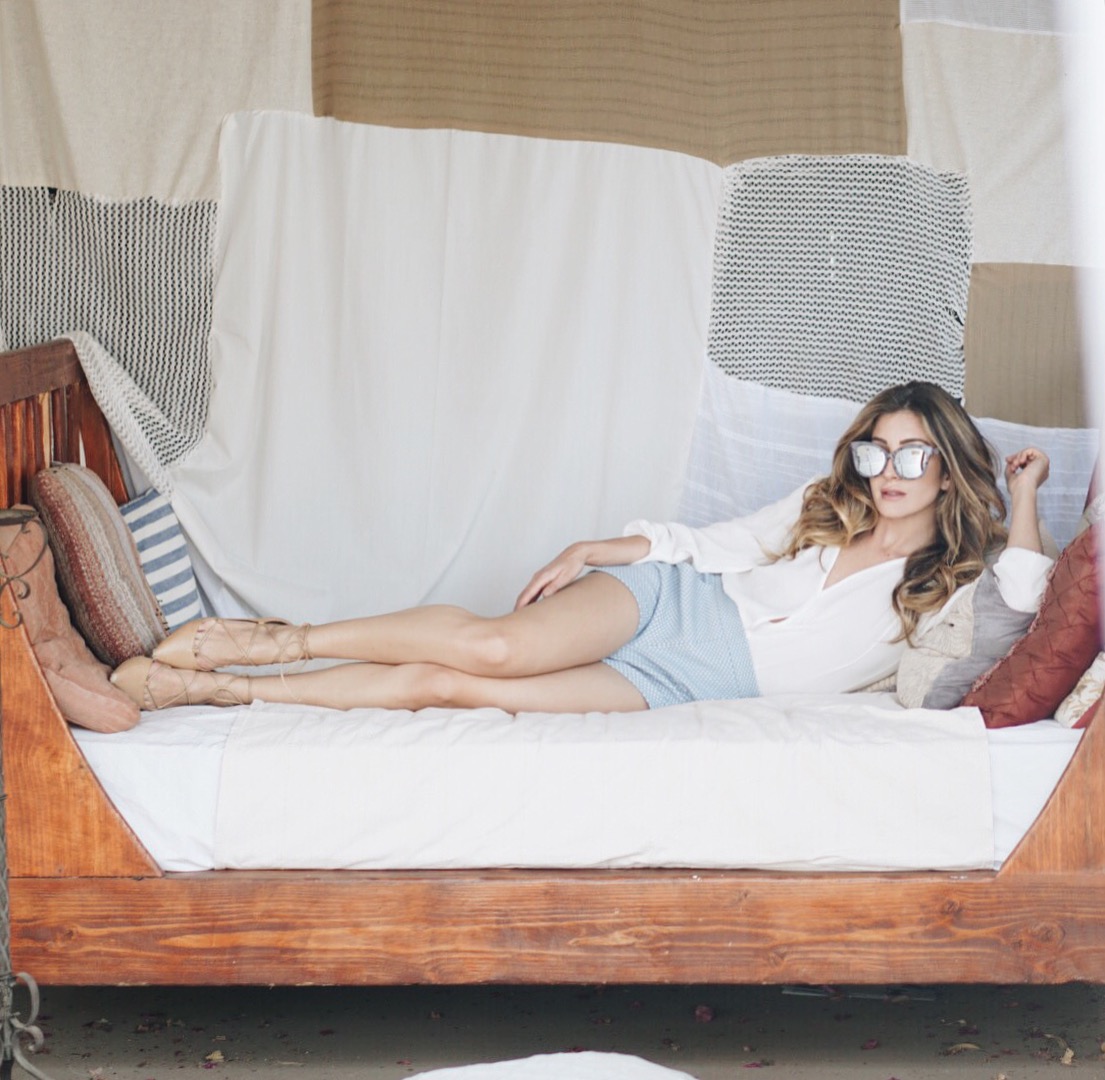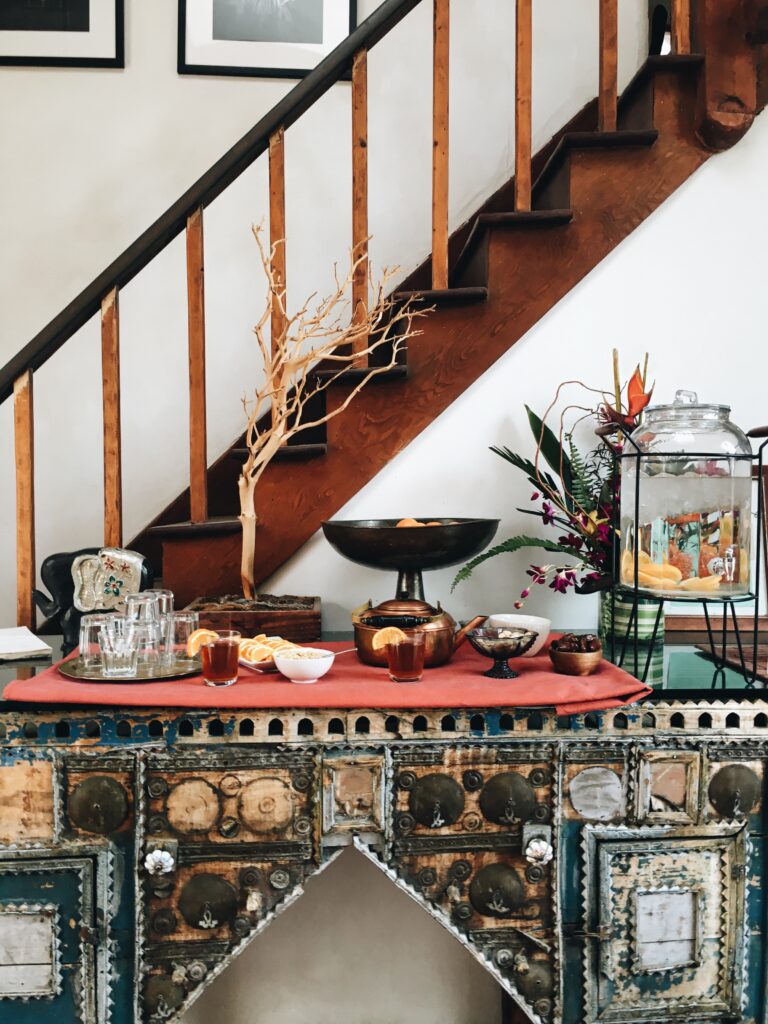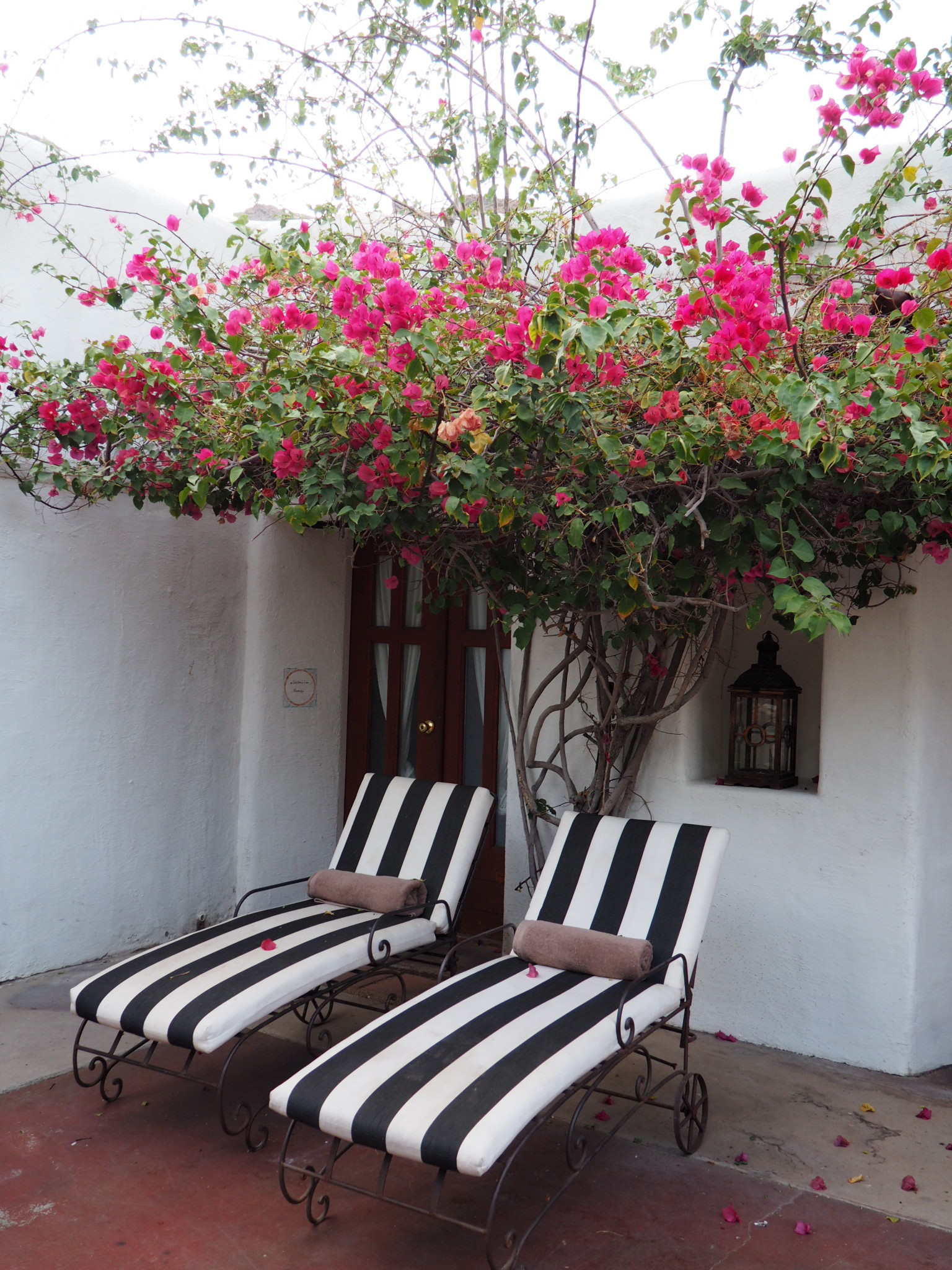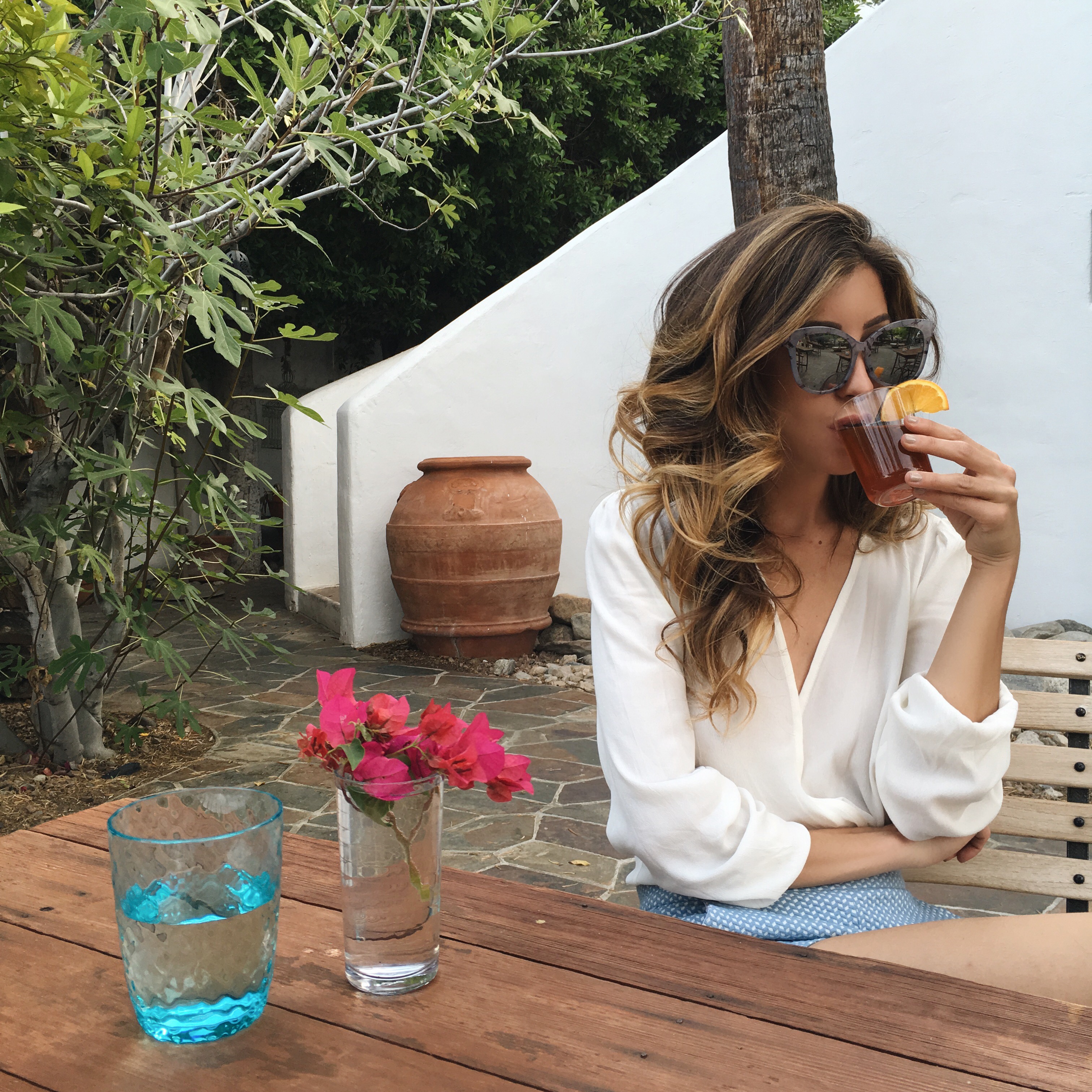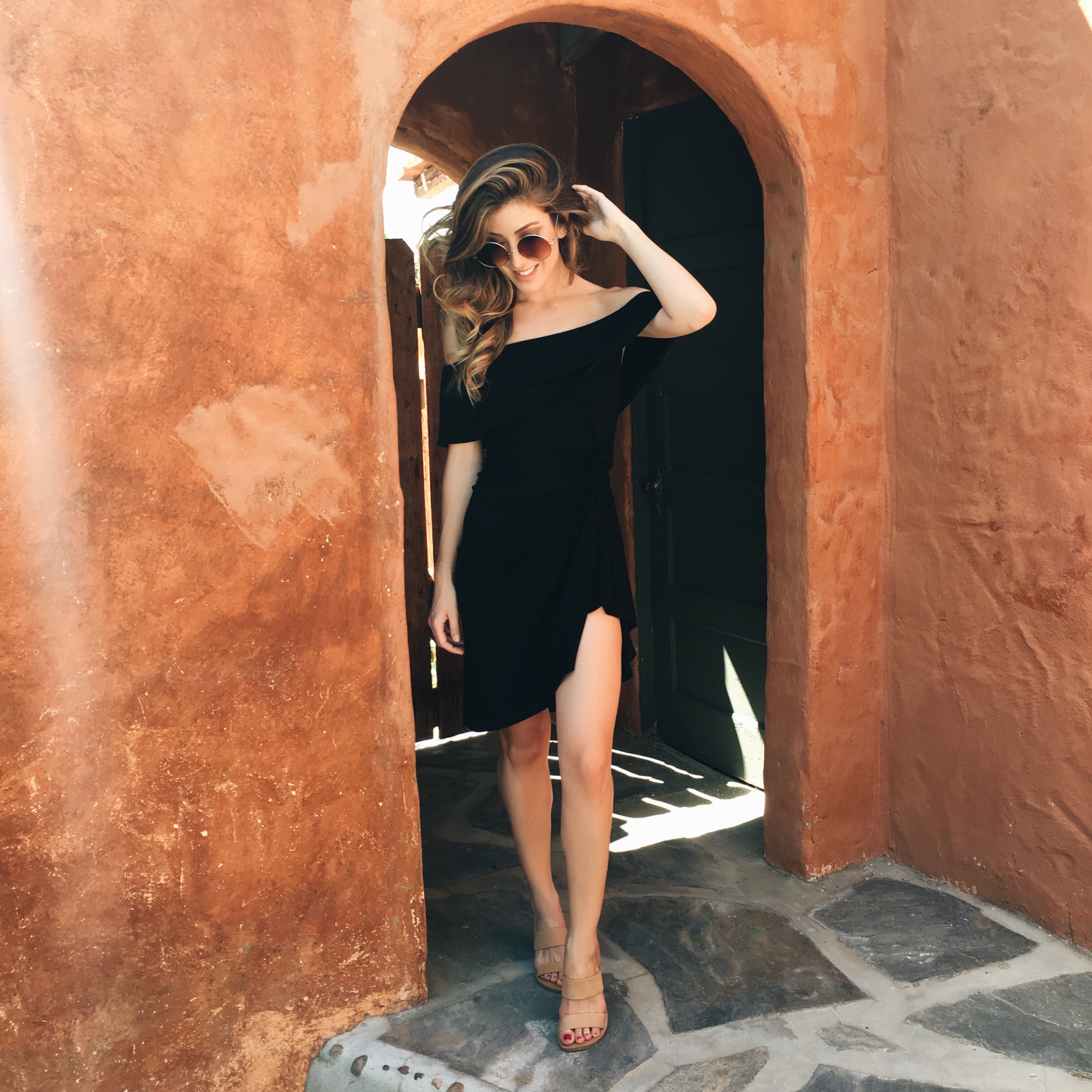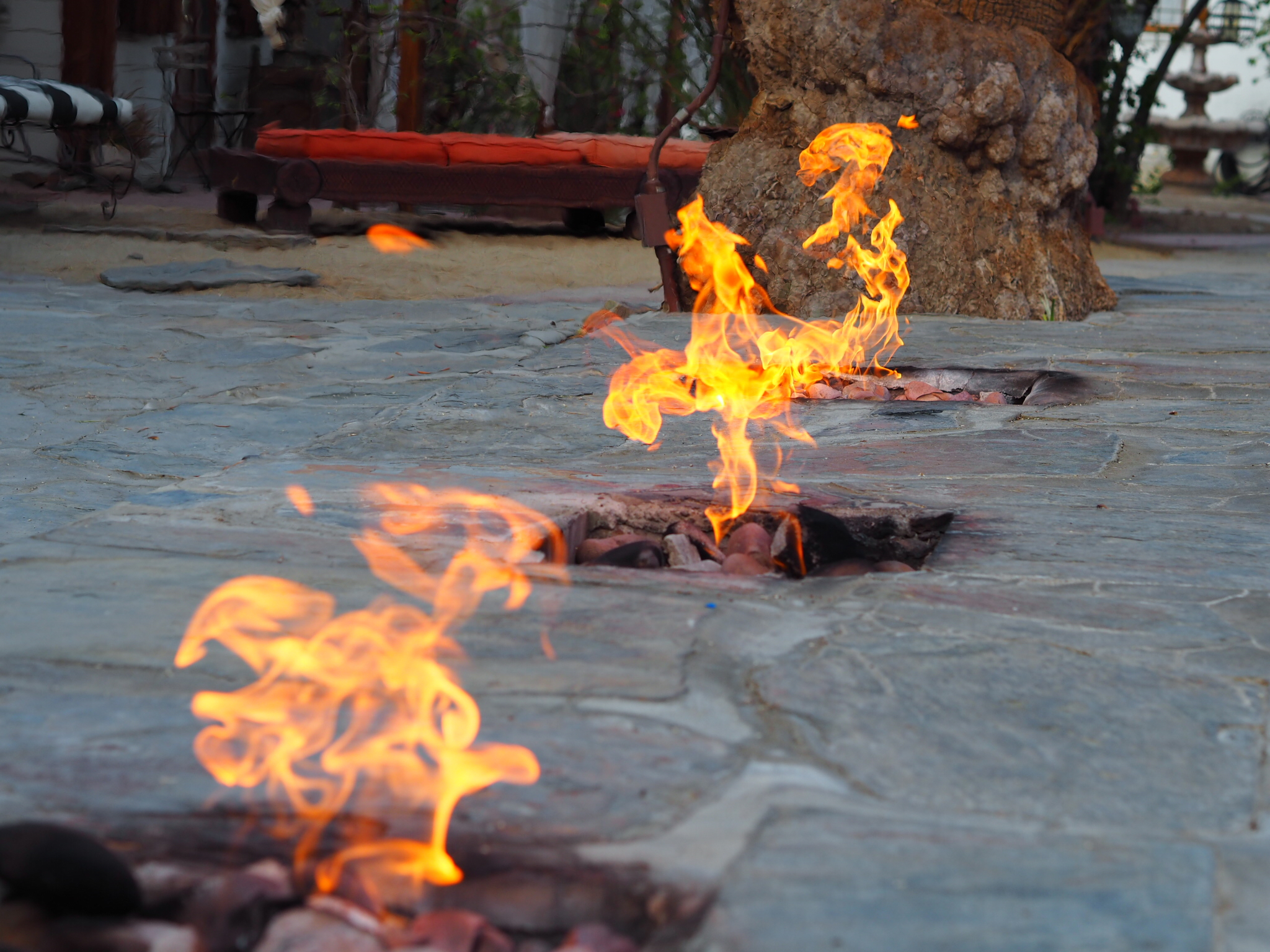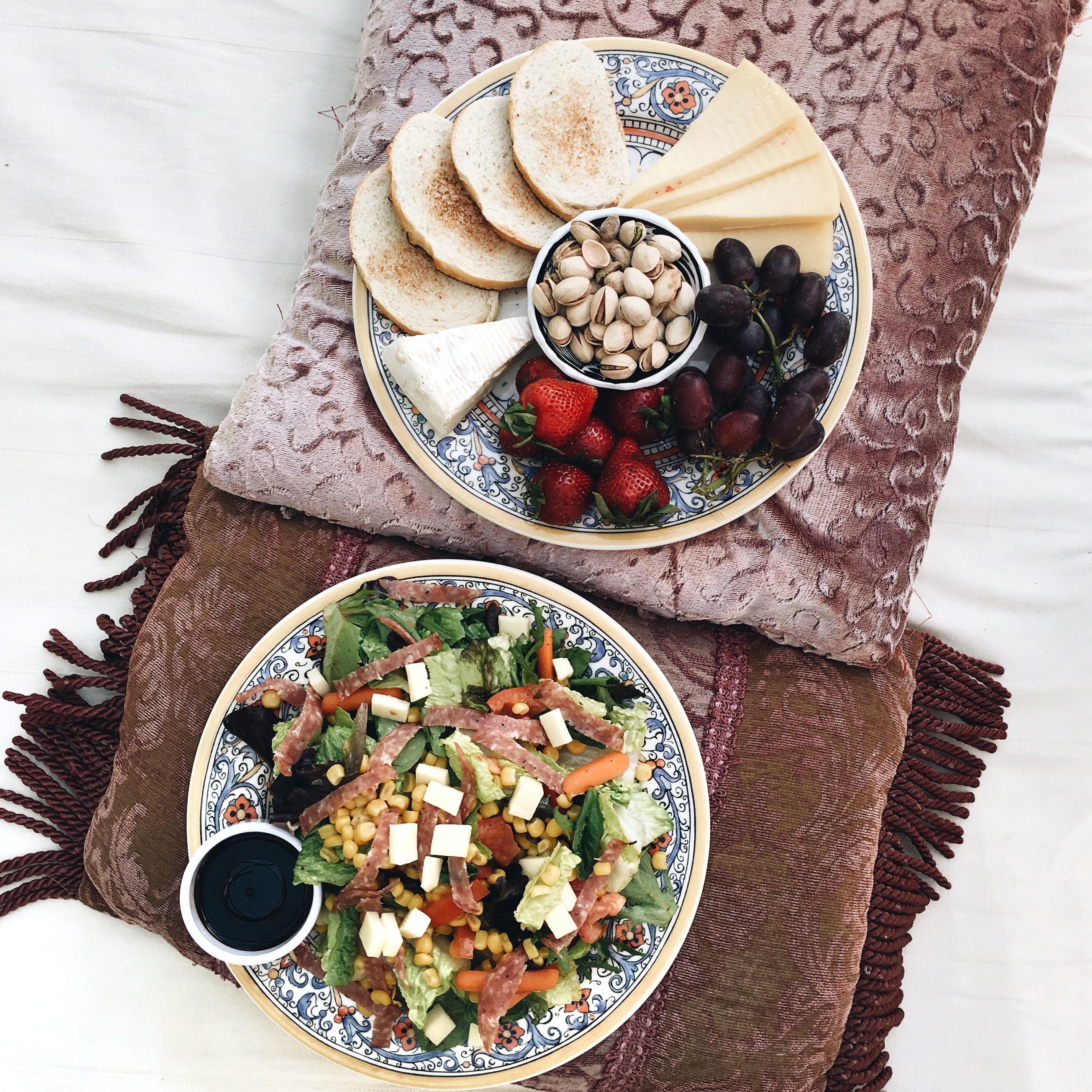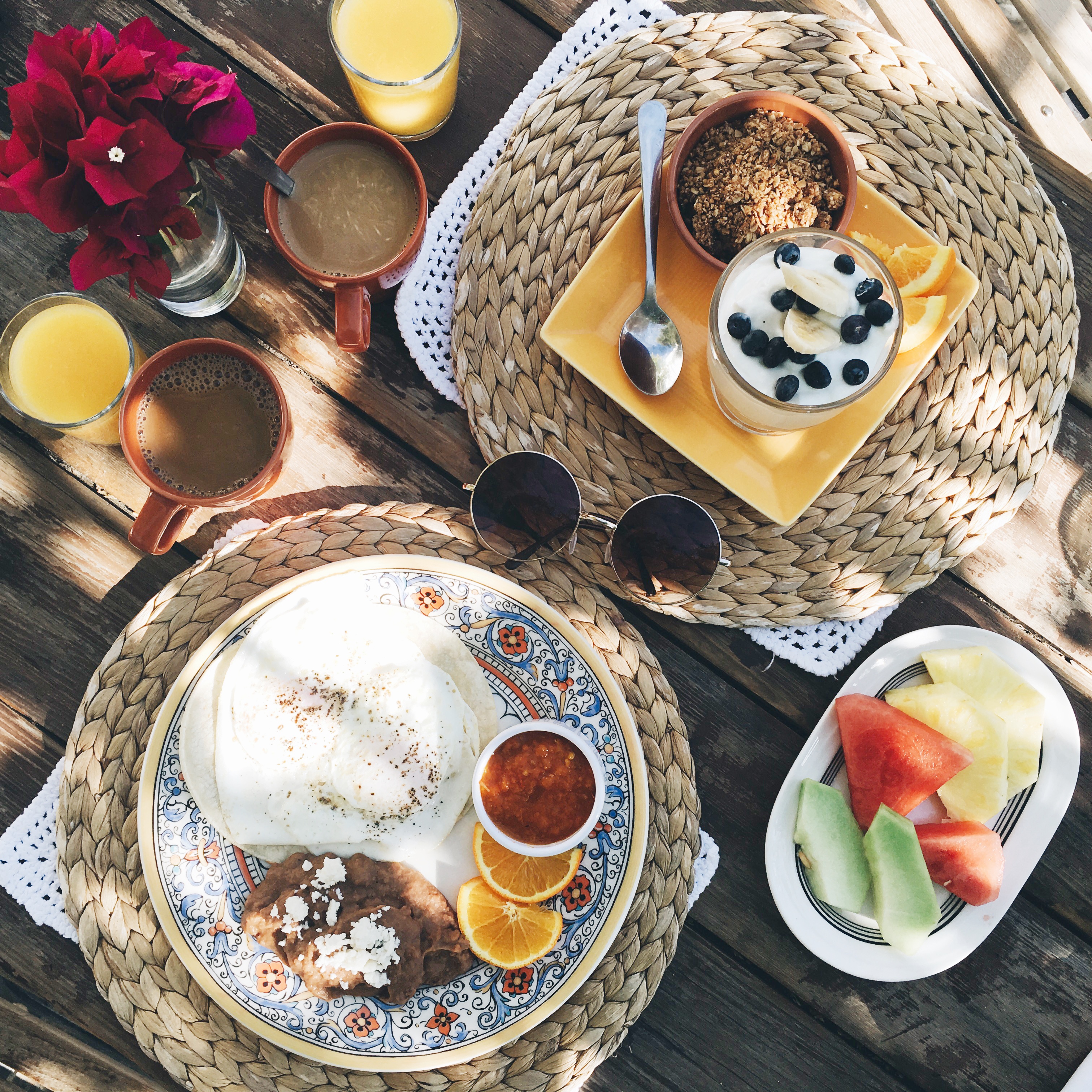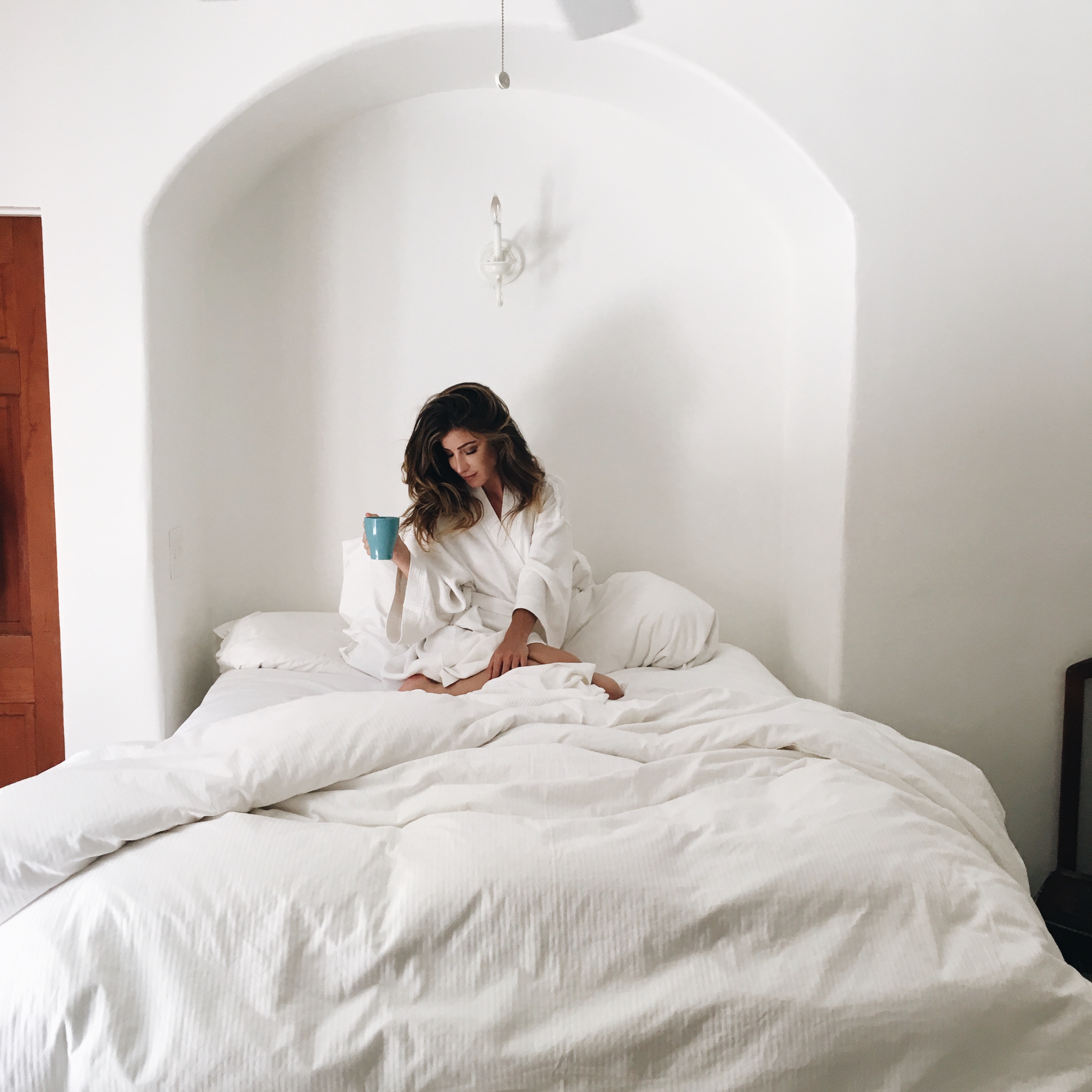 Hey Korakia…when can I move in? 😉
EAT
FARM: What is NOT to love about this place? Country chic decor, a beautiful outdoor patio, amazing food, and coffee. I came here for brunch several times and it's always been my absolute favorite place for brunch. Always perfection! Definitely get things to share because too many things are delicious on the menu! Oh, and the coffee…mmmm.
PINOCCHIO'S: I actually have been here once, but I wish I came more! My ex boyfriend took me to Palm Springs for the first time for my birthday and I recall coming here having an amazing breakfast (the kind that hits the spot). Also, did I mention $3.50 for bottomless champagne? yeah, SOLD!
FELIPE'S: Now, this gem doesn't have an online link, and nor does it really have any online press. This new Mexican joint was a fluke find, and let me say, the food was bomb.com! They have the best hot sauces too, one was so fiery, it melted through the plastic. FUEGO! If you come here, the ceviche is delicious, and the tacos (fish and steak) are seriously incredible. Oh, and the best chile relleno…ever.
HAMACHI SUSHI: This little gem I stumbled upon during Coachella weekend. In a strip mall. Amazing sushi. Great service. I haven't had much luck with sushi in the desert oasis, but this place was so fresh and the rolls were truly unique. I'm all about small local joint versus giant restaurants. The food and service was really great here!
THE WORKSHOP KITCHEN + BAR: I mean…words can't describe this place. The food is some of the best in Palm Springs and the drinks are made just right. Smaller menu but everything on their sounded amazing and everything ordered was indeed, scrumptious! I hear brunch is also faboosh, so I'm guessing I'm going to have to head back soon to try it… #notcomplaining.
These are truly just a few of my favorite places, there is so much to explore in Palm Springs. The reason why I love Palm Springs is that it's almost like being stuck back in the 50's and 60's with the architecture, and the people are just exceptionally friendly. Towns like this make you feel at home, even if you're far from home and that's something truly unique about this place.
I hope you guys enjoyed this city guide and stay tuned for more updates as I plan to head back to Palm Springs next month. After all, it's so close to me, and there are so many places I need to taste.