The Recessionista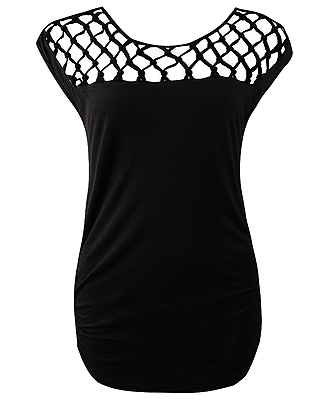 With cutout being super popular right, this is a great easy, and demure way to way the trend. With some killer leather leggings, or jeans, you can be trendy and comfortable at the same time. To make it more of a night out top, tuck it in a colorful mini (or basic black) and you're Springing forward in the most stylish way.
Get It Here:
This dress is a close resemblance to a few of Geren Ford's styles. The draping is girly and the style is classic. Add a cute sandal or wedge for a daytime look, and some killer heels and wear it out at night. The color is perfect for spring and will make the men blush.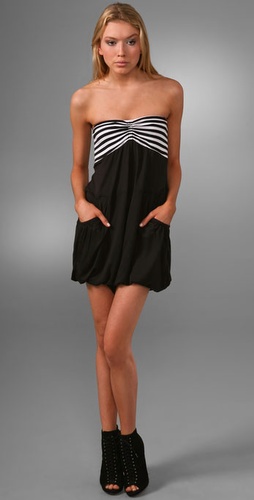 This romper by Free People is so flippin' cute and the sweetheart striped top is very chic. This romper can easily transferred from day to-night with a cute sandal or wedge.
Get It Here: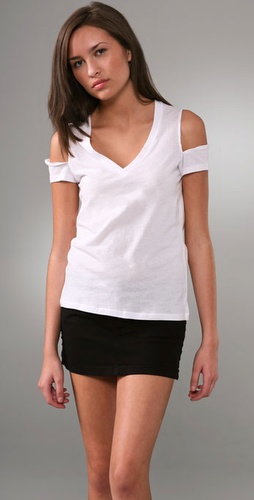 I love the uniqueness of this simple white V-neck. This top can jazz up your jeans or shorts for a great daytime outfit. Going on a date? Add a miniskirt and an over-sized pendant necklace for a fresh new look.
Get It Here: