That's correct!
The Kardashian sisters and BEBE have teamed up and they will be designing for their new collection come February! They are to design for five seasons, so this is either pure bliss, or a disaster waiting to happen.
The Kardashian sisters definitely have a great sense of style, so hopefully they will revamp the brand, which is not one of my favorites at all. BEBE to me has never been a brand I desired to wear, but hopefully with the help of the Kardashians, they will jazz up this line. BEBE definitely needs a push because a lot of their designs aren't exactly the chicest, but more or less tacky. This is of course my opinion, but I'm sure for some, BEBE works.
"Me, Kourtney and Khloé are designing for five seasons," Kim says. "We each have our signature pieces: Khloé has her collection, Kourtney has hers and I have mine. It's so exciting."
I do feel that BEBE is a good fit for the Kardashians aesthetic because of their sex appeal, curves, cocktail wear, and trendiness. I do hope they bring their true style to BEBE because I think they could totally put BEBE on top and make the brand a lot stronger.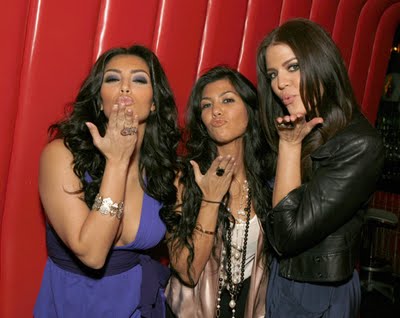 Would you buy something from their collection?