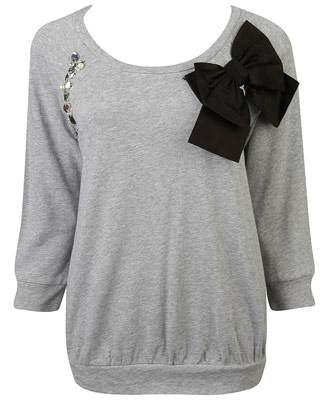 This sweater is darling with leggings a sparlkly beret, or with a cute pair of jeans and boots! I love the bow detailing, I think it's absolutely adorable!
Get It Here: Darling Sue Knit Top
Let's go to Cannes…this adorable striped jersey dress is great for a day out. Whether you're shopping with friends, or having brunch, pair this with a sandal and you're out the door looking chic.
Get It Here: Striped Jersey Dress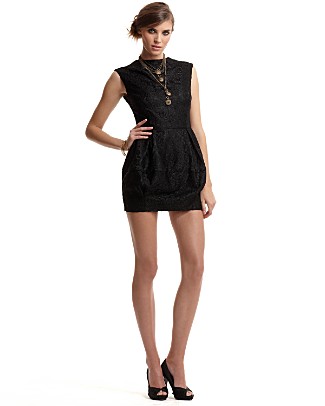 The minute I saw this dress, I fell in love. It is positively chic. Paired with a cute ankle boot, a colorful tight, or a simple pump, this dress is beautiful and elegant. The cut is very sophisticated but the lace detailing makes it flirty and youthful.
Get It Here: Black Lace Sleeveless Dress