What's the most comfortable, classic and effortless look? A t-shirt and jeans. I'm sure it's not surprising to any of you, but, I won't lie…until recently, I didn't realize how much I actually love this concept. I've always been a "I only wear heels" kind of gal, but let me say, as I get over the hill (joking!), comfort has become the only source of my everyday fashion inspiration.
A t-shirt and jeans look has been my uniform the past few months. I love that I'm able to create infinite combinations, however, I usually end up with the most obvious. Black. I am a creature of habit and especially when it comes to my color palette.
I think I've had these Chucks in my closet for about three years now and they've been worn about five times. Why? Because I'm silly. Another reason why I'm super into t-shirt and jeans at the moment because I found a denim company that truly makes…the best jeans ever!! I've always stuck the same brands because they fit my body decently. I have short legs and a long torso, but the jeans either were too long, the back would get loose, or something! I'm not saying anything is perfect, but FRAME comes close to making the perfect jeans.
I heard about FRAME through a friend and she's basically a giraffe (5 foot 10 without heels) and she just raved. I trusted her opinion because she's also the most outspoken, honest person I know. This is also a reason we're best friends, so I bought my first pair. She was right. The jeans I ordered fit like a glove. The only problem, was that they didn't have an online store. So having to physically go and purchase a pair of jeans (regardless of the brand) is not my favorite thing to do. To be honest, my day is mostly spent in bed, or in my office on my laptop.
You'll be seeing these Ali High Rise Skinny jeans a lot more, because they're my new favorites. Also, FRAME has recently launched their online store (YAY!) and if you've never been familiar with them, then I hope this intro worked. Go check them out, and let me tell you, you won't be disappointed! If you're not a jean person, then this post will probably make you roll your eyes. But hey, the point of this whole blog is truly share my favorite fashion finds and share my personal style with you. So, here are my jeans in action (I feel like I'm talking about these jeans as though they were my lover). Enjoy!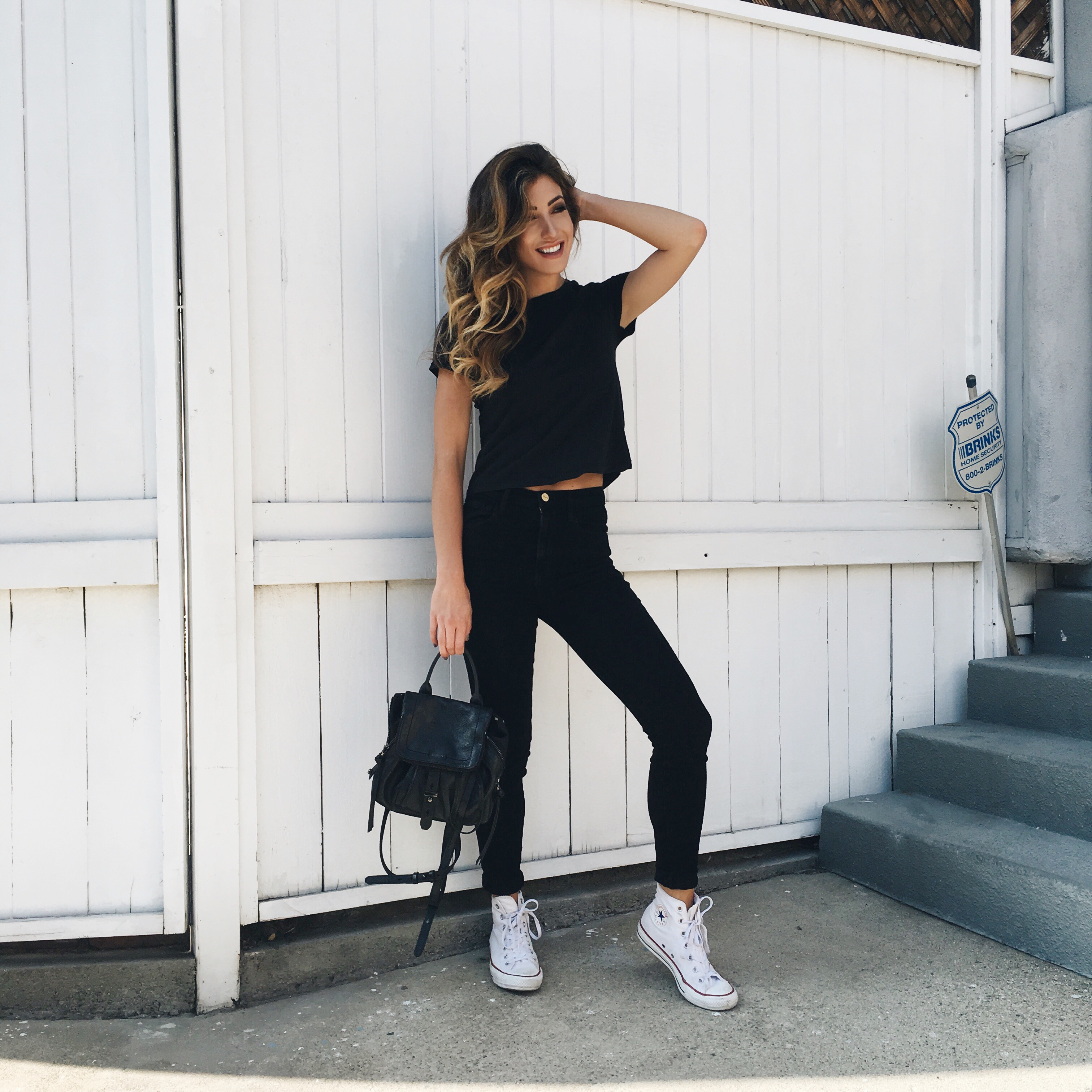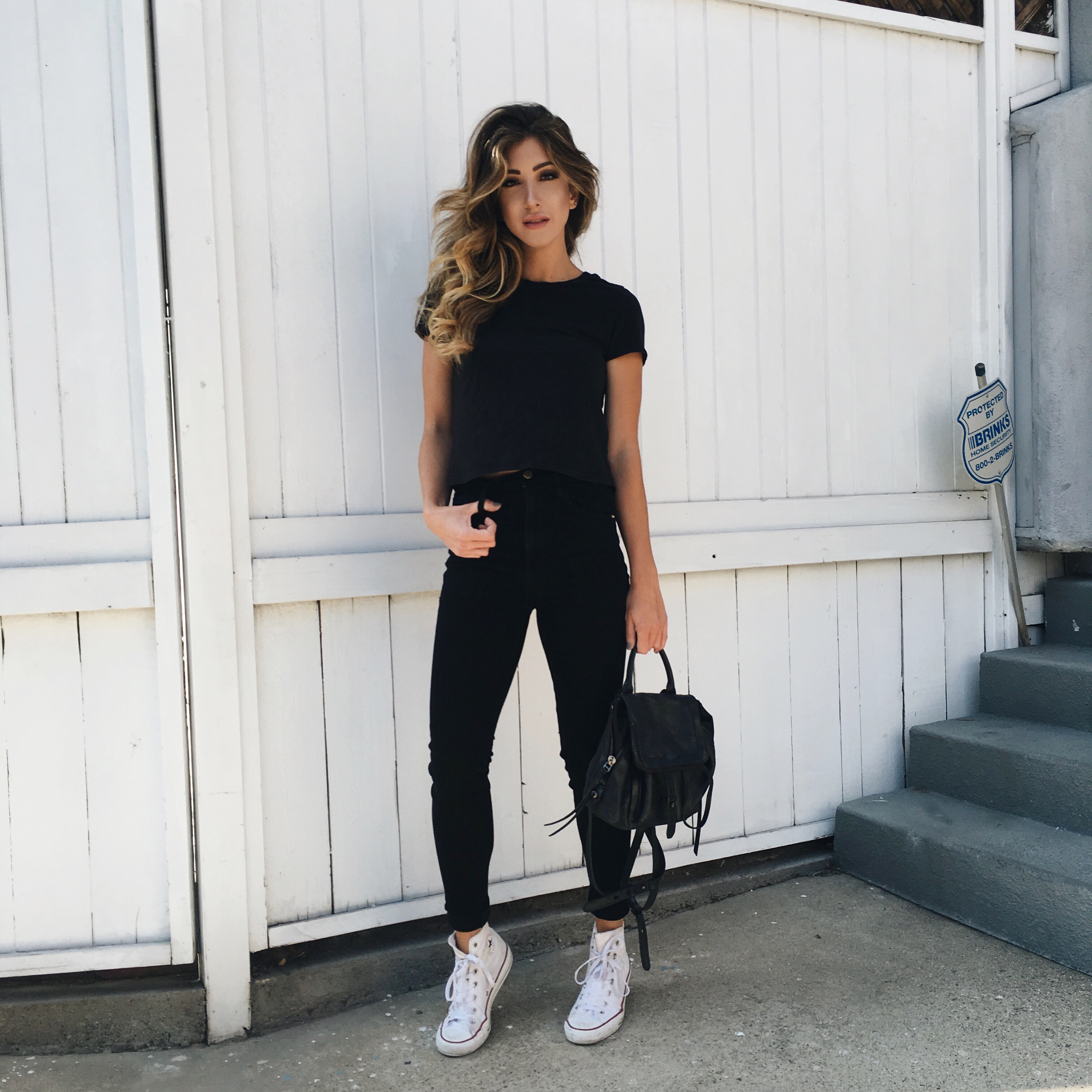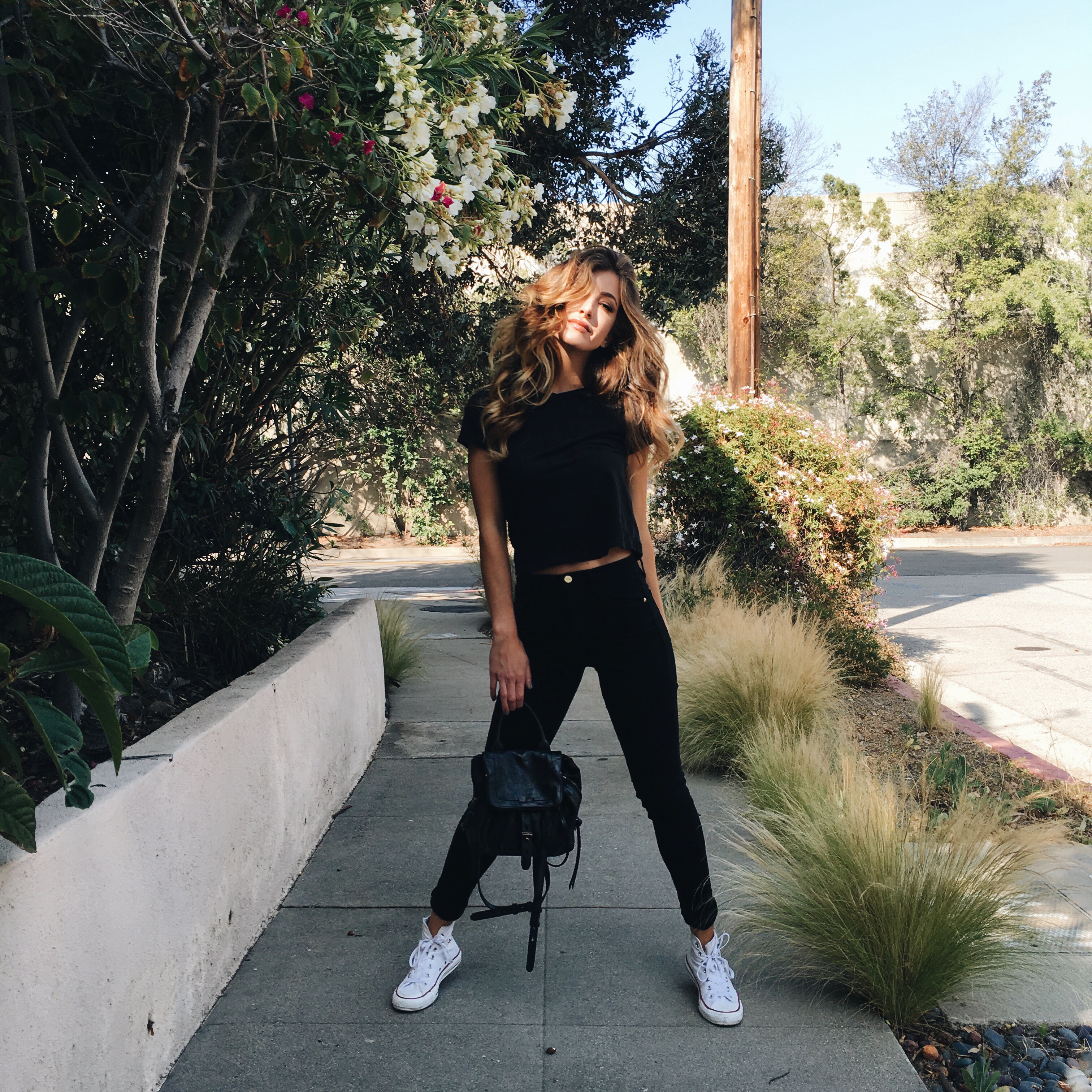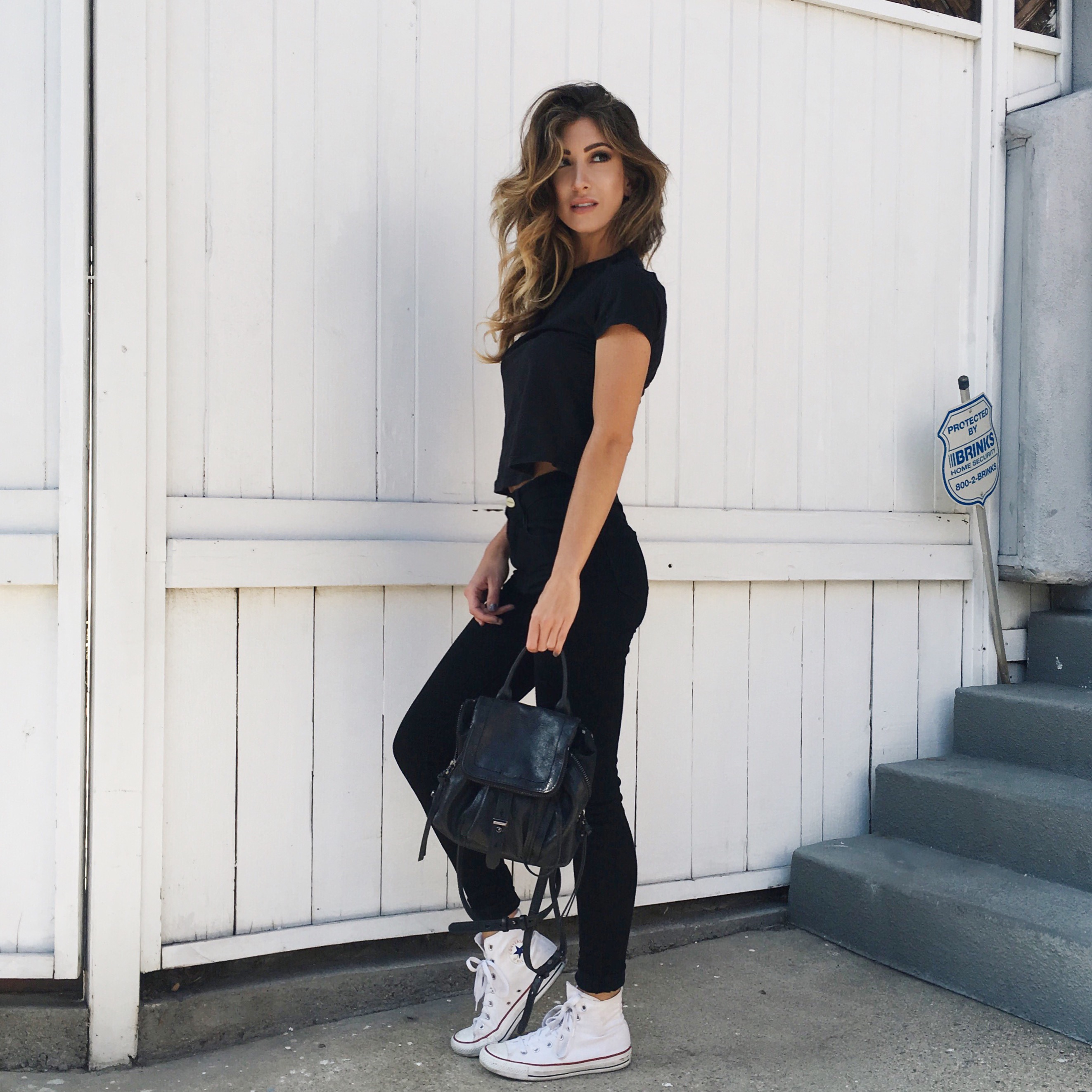 Ali High Rise Skinny Jean: c/o FRAME (get them here), High-Tops: Converse (get them here) , T-shirt: H&M Basics, Backpack: c/o Botkier (get it here)