Off shoulder tops…if you have noticed, they've been my staple for the past month or so. I do not think I'll be letting them go anytime soon. They're so comfortable, easy, and go with practically everything. I love off shoulder tops because they're so effortless. They can be dressy or casual, depending on the style/print and details. I used to hate them when I when I would work out all the time because they would accentuate my back (and it was big!) but as I toned down the heavy lifting and decreased my back size, I have been all about these tops.
This one from Fifteen Twenty is great because it's easy to wear and doesn't shift while you move. The thing with these sorts of tops is that they tend to shift and they never stay put! Thankfully, this one hasn't let me down! Way to go!
I paired this floral off shoulder top with my favorite distressed denim shorts and a neutral shoe to keep the look casual but chic. I would have worn a a cute sandal, but I wanted to elongate my legs. If I'm wearing shorts, I typically wear something long-sleeve to not over-expose.
I've always been pretty modest with how much skin I show, and the reason I also really love these off shoulder tops is that they're sexy, but not in a cheesy way. A little skin goes a long way. An off shoulder top s the perfect way to add a little spice to your look, plus, shoulder are so darn sexy!!!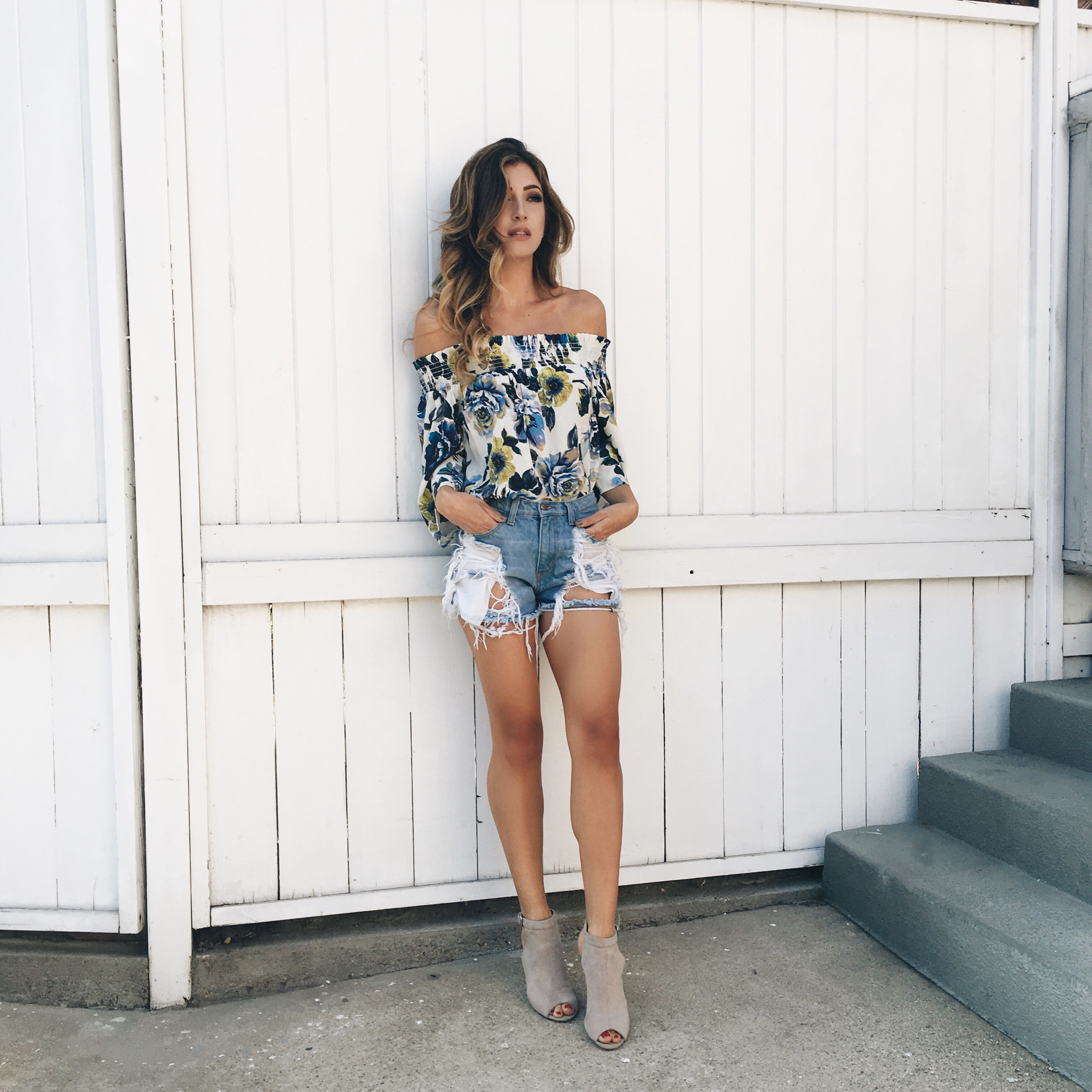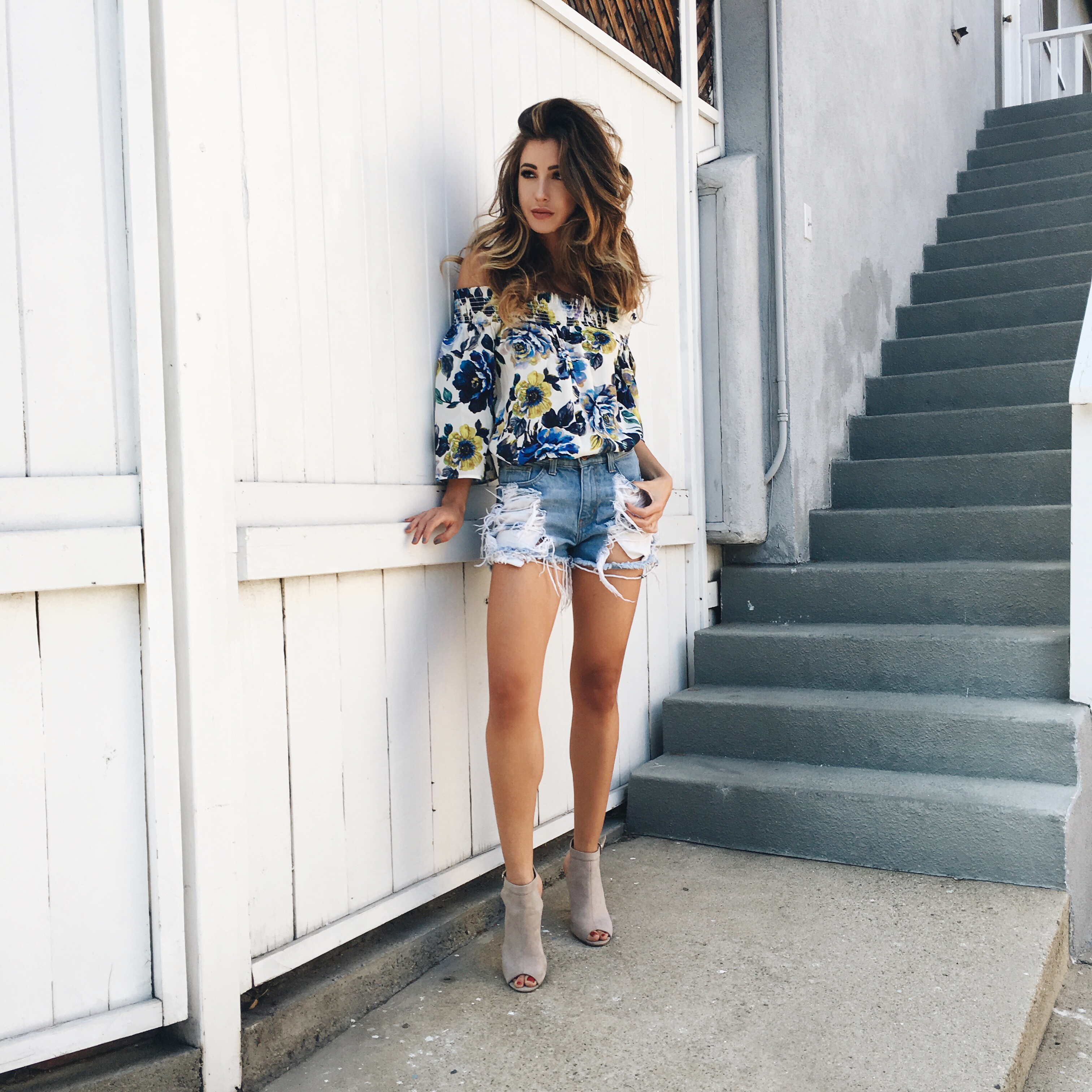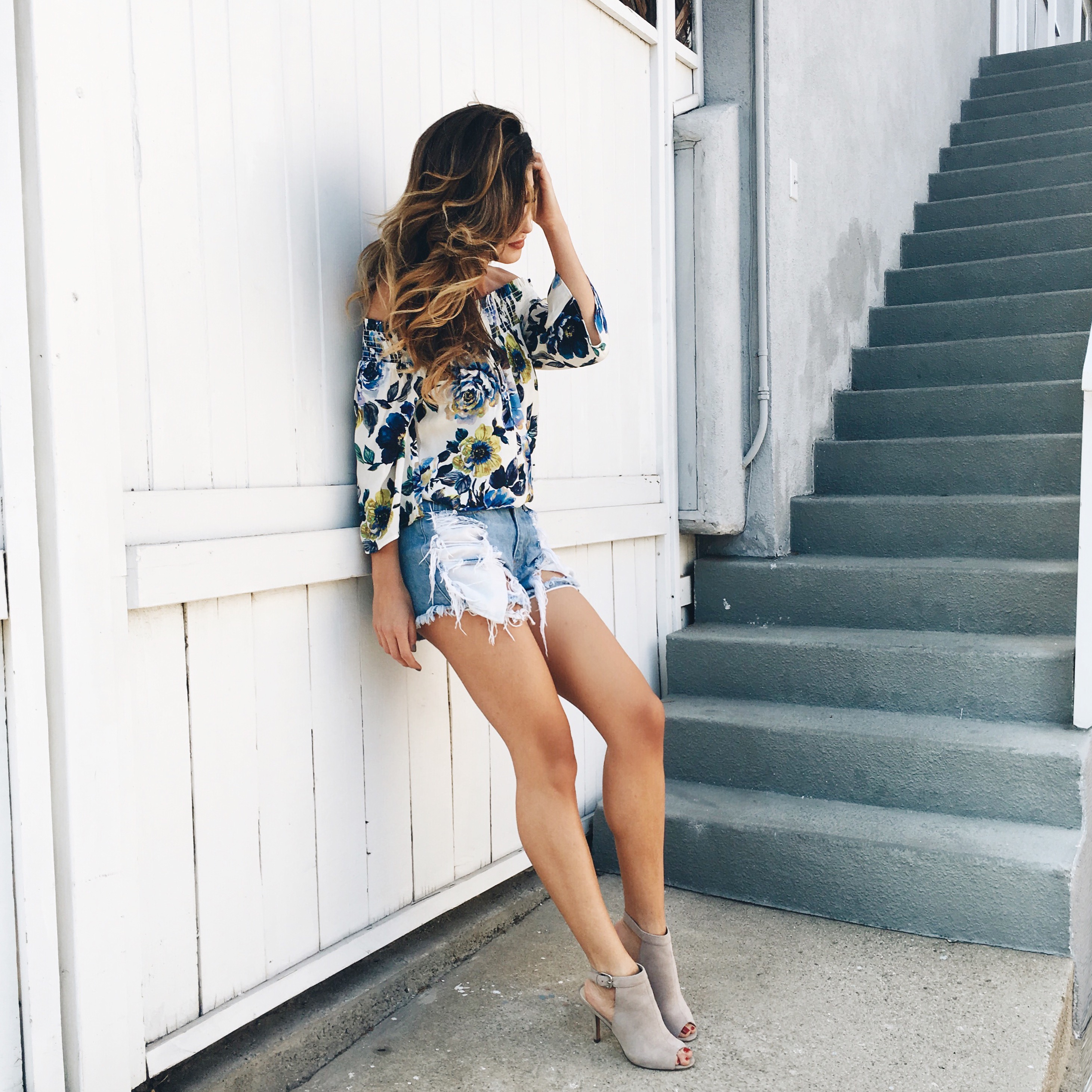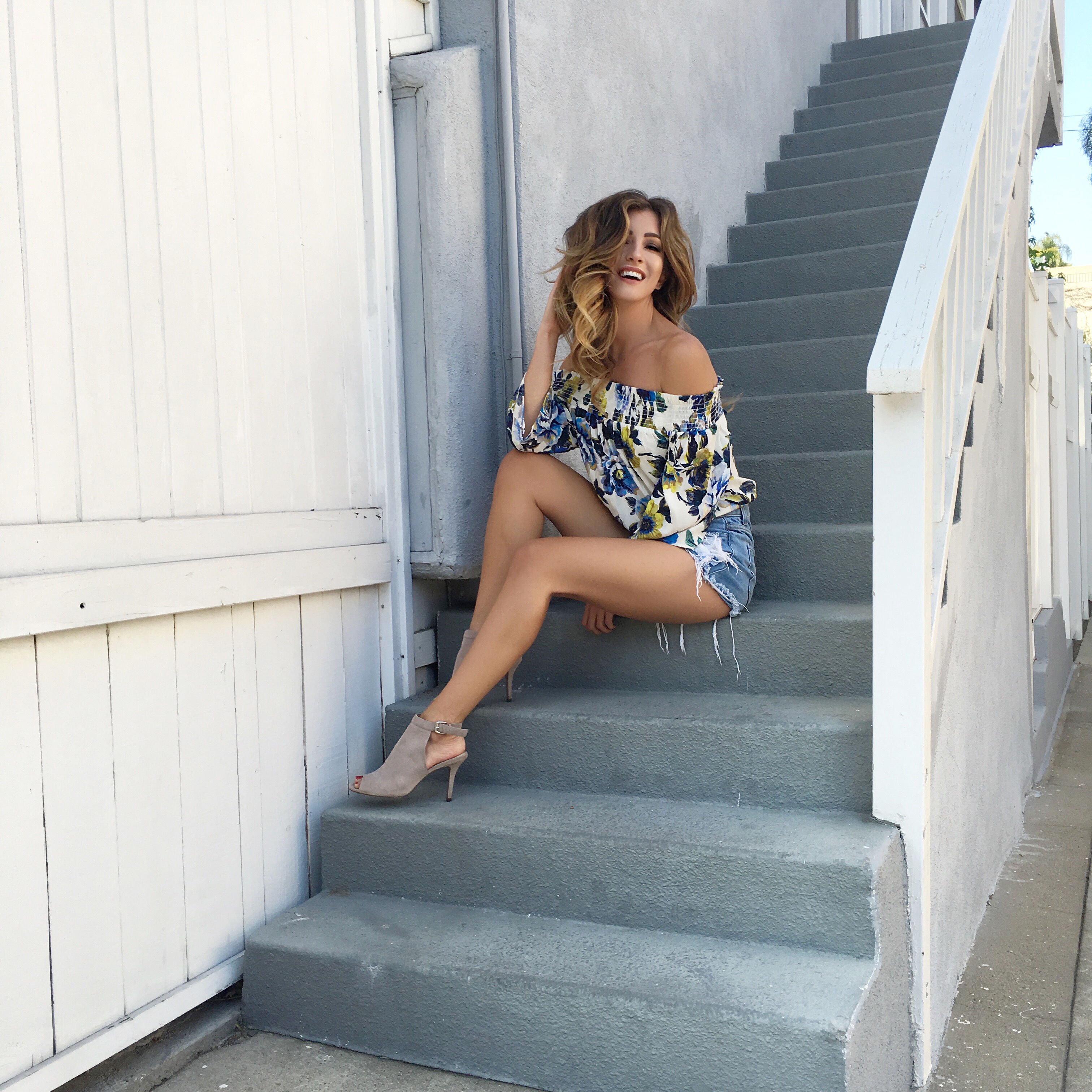 Floral Print Off Shoulder Top: c/o Fifteen Twenty (get it here), Denim Shorts + Shoes: Forever 21 (old),
How would you wear an off shoulder top?