It's been a hot-minute since I've done an outfit post, I've been so caught up with dealing with a lot of punches life has thrown at me, as well as catching up on boat loads of work, but I had to quickly share an outfit post because I have finally found the most perfect pant! These babies are not only soft and comfortable, they're super stylin'! Karen Kane's striped pants for the win!
I paired these striped pants with a simple turtleneck crop top for a casual feel, it's easy to dress up with some heeled sandals and extra accessories as well. When wearing a printed pant, I like to keep the top minimal to not take away from the print on these striped pants. Sometimes stripes can be scary, but these stripes are nice and not the same shape which gives these pants a super unique feel.
This is a quick and short post because I'm working on more up close and personal blog posts for you guys! I'll be sharing my stories plus sharing tips regarding friendships, love, family, social media, self confidence, and os much more. I'm really trying to make blog more about life and the realities, along with fun fashion, beauty, and travel. Life isn't picture perfect…and that's totally okay!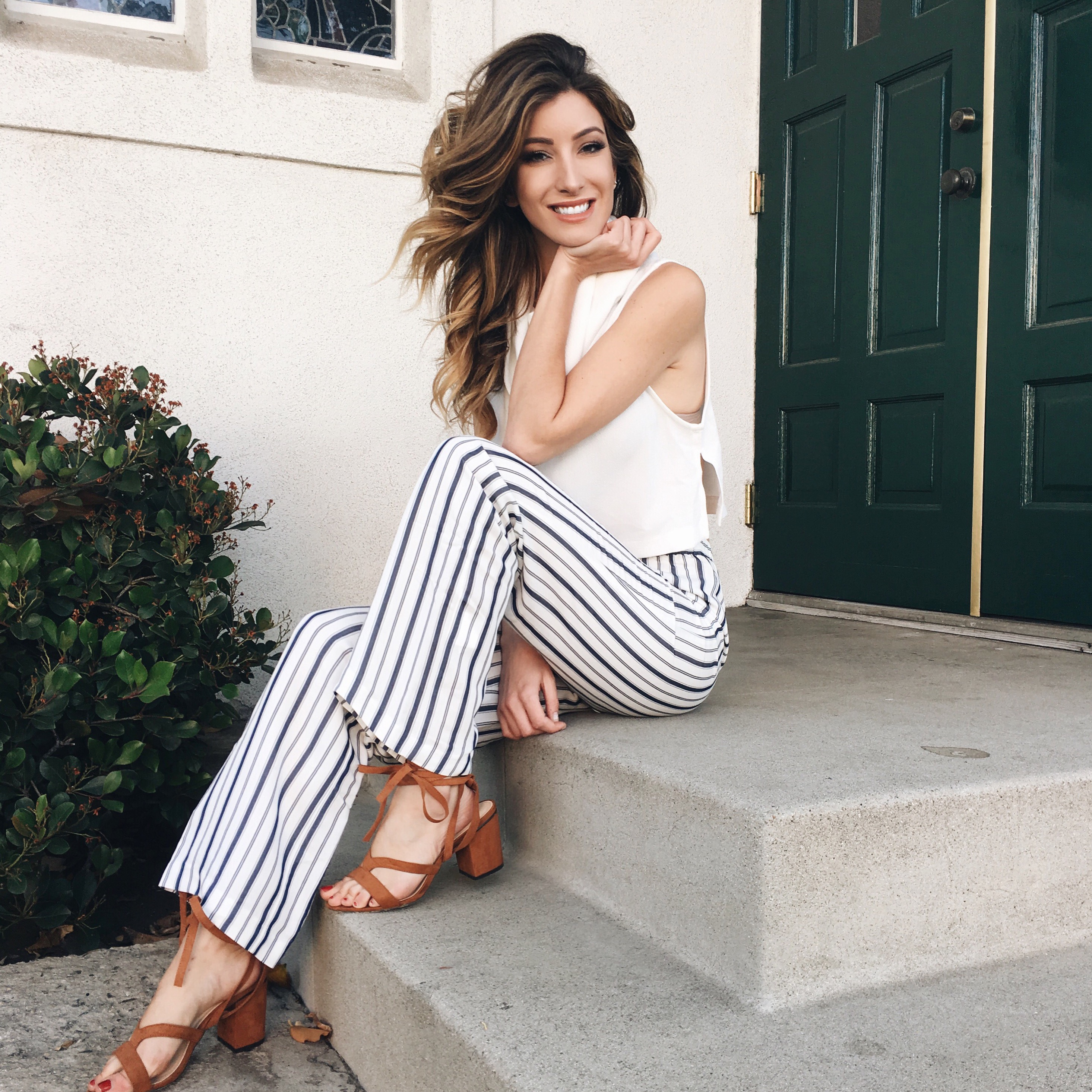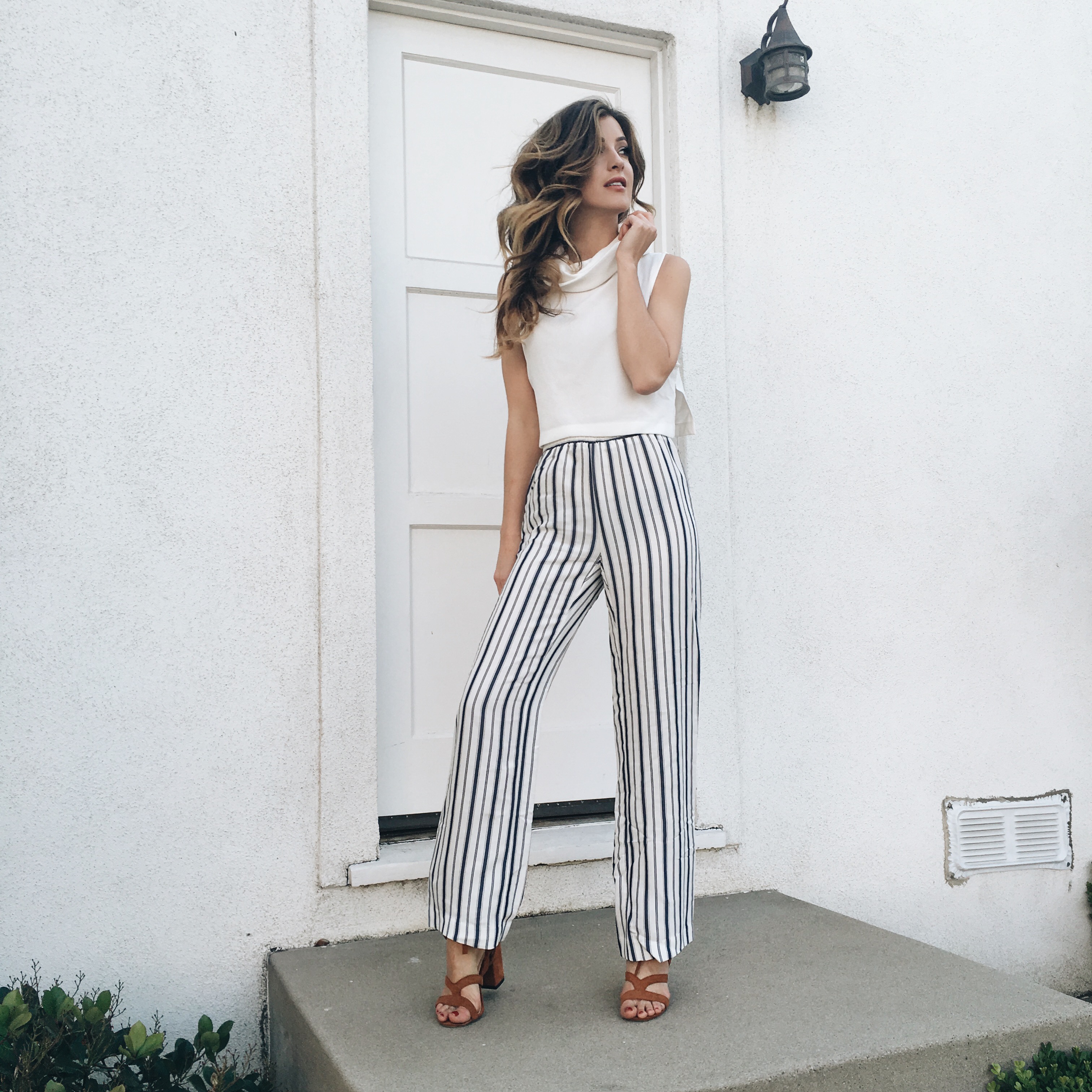 Top: Forever 21, Striped Pants: c/o Karen Kane (get them here), Shoes: Windsor Store
What are your thoughts on these cozy striped pants?