Happy Saturday folks! I made it back from Mexico last night covered in bug bites but excited for the week ahead! I guess a little nature is the right form of rejuvenating one's soul because I feel like a million dollars! I can't wait to share my Mexico travels with you all (it will be divided in multiple posts) plus give you guys a city guide of the whole Yucatan peninsula region. This part of Mexico is truly amazing.
Anyhow, i'll save the excitement for the actual blog post 🙂 Today's look is definitely out of my comfort zone. Me and sneakers are a very unusual combination but lately, I've been all about them. As I get older (and wiser?) I realize that being comfortable doesn't mean you can't be stylish. Sometimes you need to give yourself a break because the stress of heels and non-supportive shoes can really take a toll on your feet. I bought these ADIDAS Stan Smith kicks a few months ago and it took me a while to actually throw them on and just be OK with no heel. Let me just tell ya, they feel SO good on!!! I can rock these babies all day and not feel pain which to me is mind-blowing. Change is good.
I paired my sneakers to with a body con sporty-ish dress for a cool yet casual sporty look. A sporty chic look seems effortless to some, for me, casual vibes are not my forte. I am such a glamazon so this has been a fun challenge to allow myself to be a bit more cozy and embrace that sporty chic lifestyle!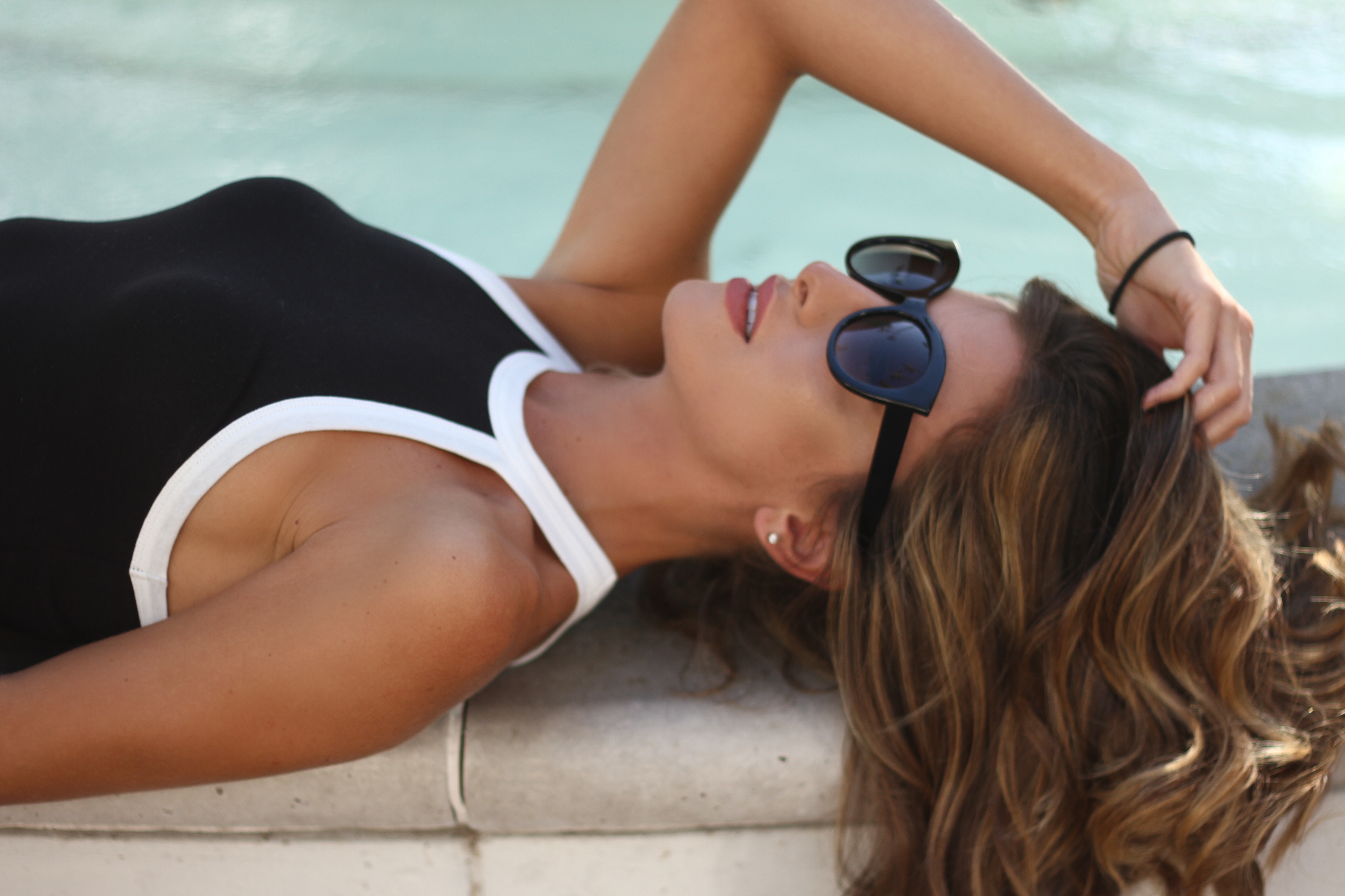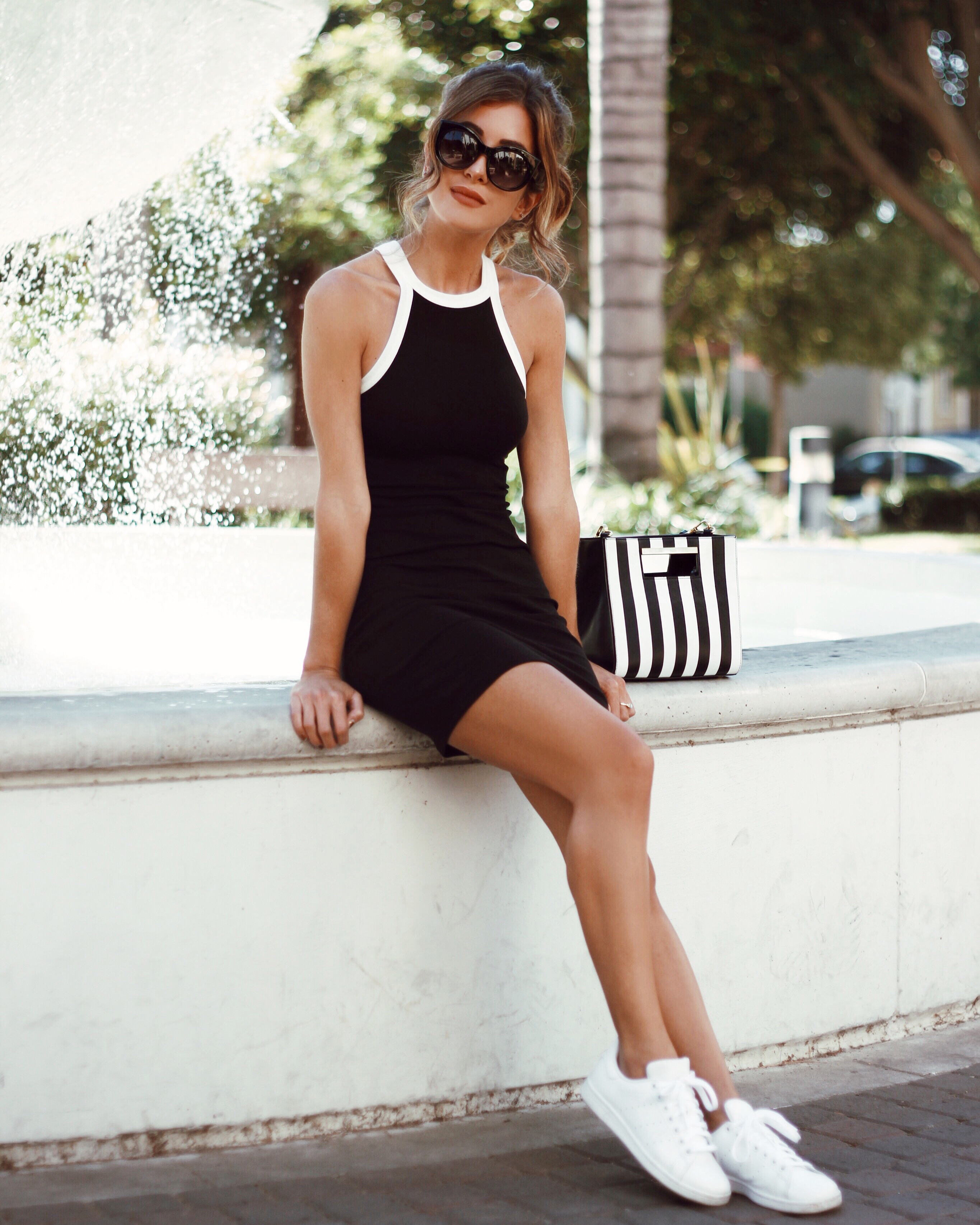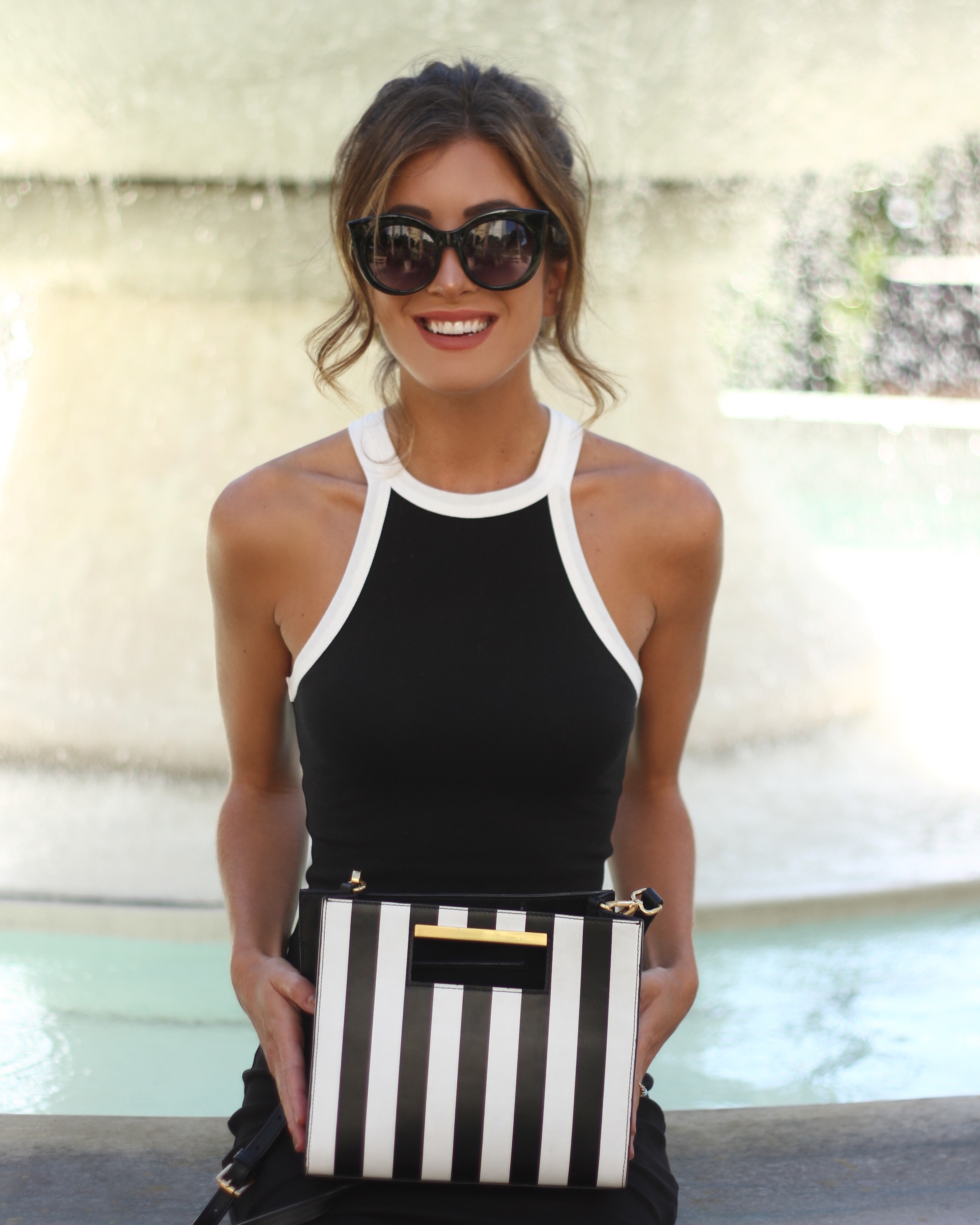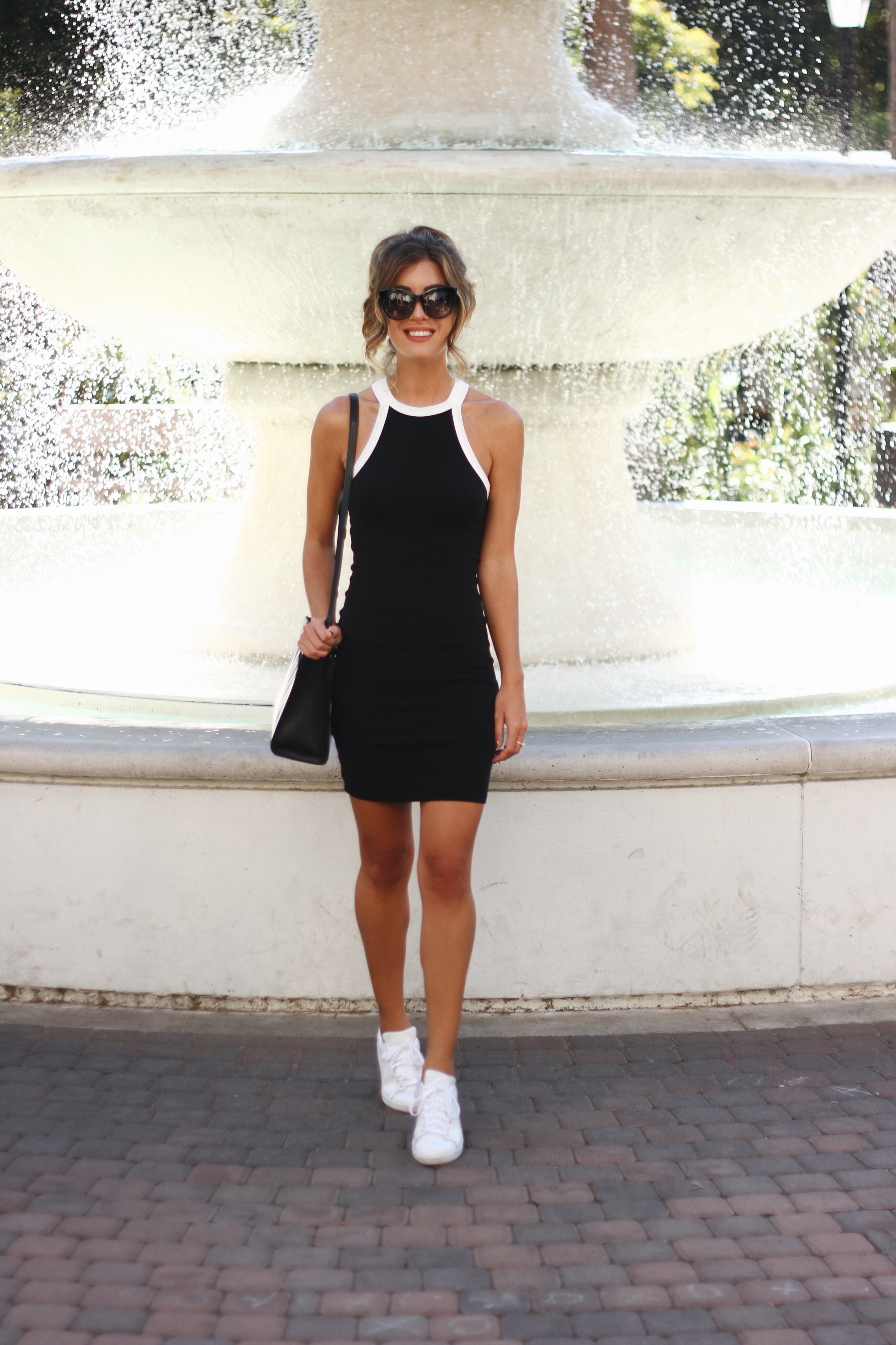 Contrast-Trim Mini Dress: Forever 21 (get it here).
Photography: Marley Carlyle