Fall has arrived, except it hasn't! Los Angeles is 99 degrees and Fall truly is nowhere in sight. Even though everyday has been a scorcher, in order to appreciate Fall fashion, one must have Fall weather. Since it's not happening here, I decided to pretend like it was. I've had this black turtleneck dress for about three months and have been anxiously waiting to wear it. I love turtlenecks and I think they are super chic and actually kind of sexy. I know most people associate the turtleneck with with being dated and unflattering but I would have to disagree.
This body con turtleneck dress is the perfect example of how to take a classic trend and keep it fresh and updated. It's fitted and ribbed which gives it a super sporty look. I paired it with black patent ankle boots with a chunky heel. I also rocked a hair trend I never thought I could: the topknot. I chose the topknot because it's super fun and playful and takes this all black look and gives it a boost. I also like the topknot for this outfit because it make it less conservative and a lot more playful.
I'm really loving chunky boots for Fall and think they can easily go with anything. I'm super excited about wearing these patent ankle boots (they're Forever 21!) with denim. I love the concept of classic pieces mixed with the super edgy. I'll be posting a hair tutorial soon on how to achieve the topknot as well, so stay tuned!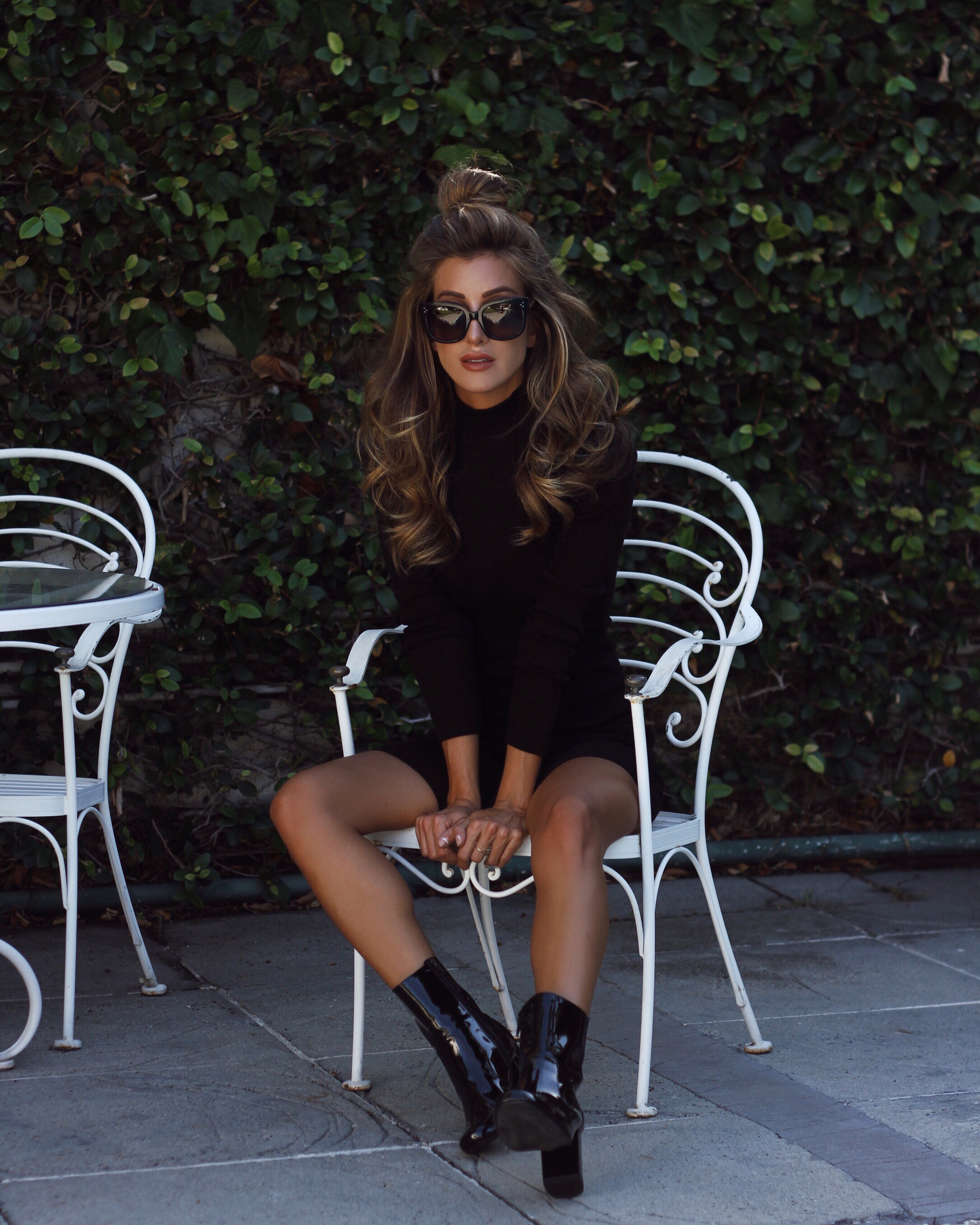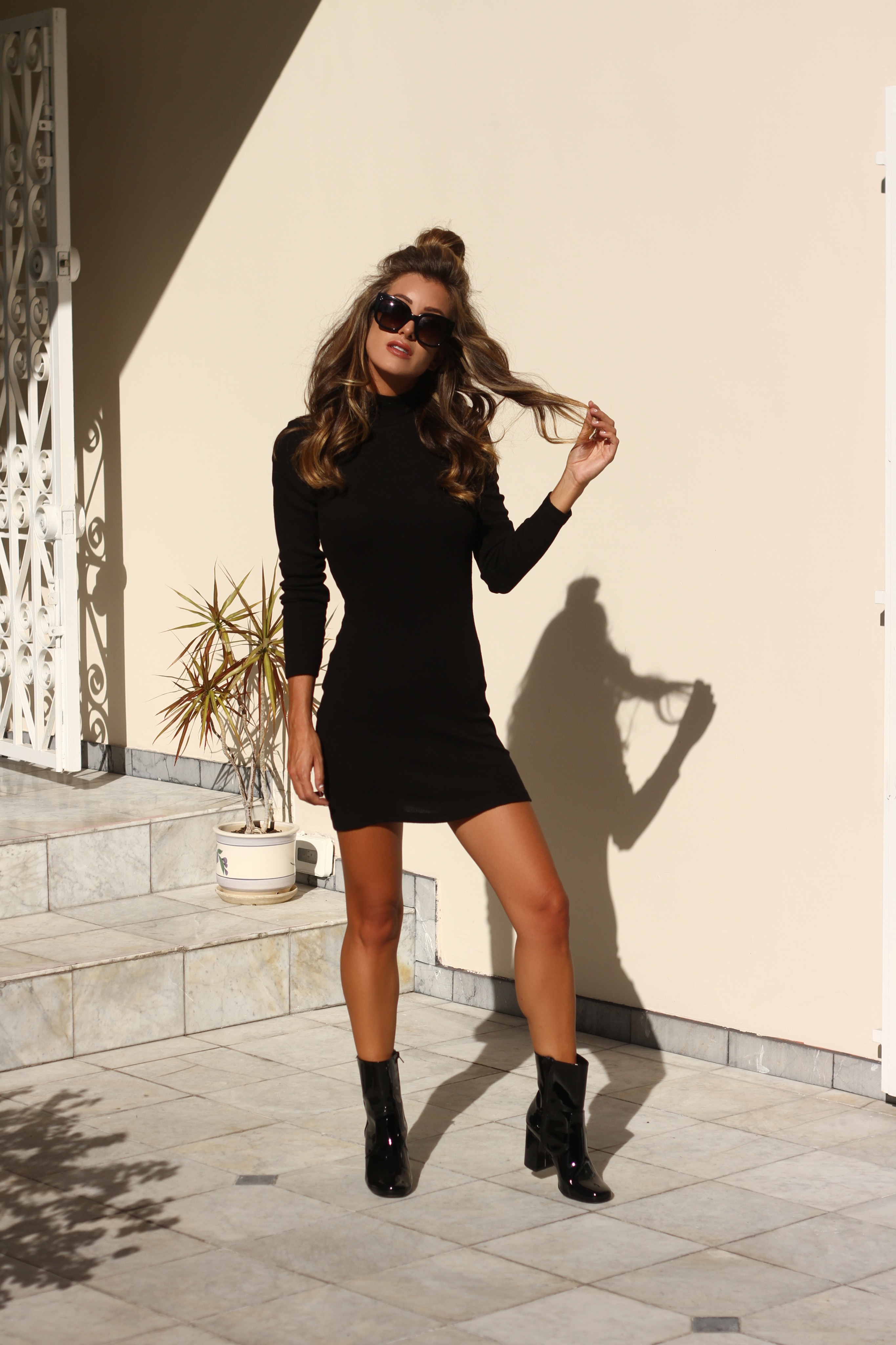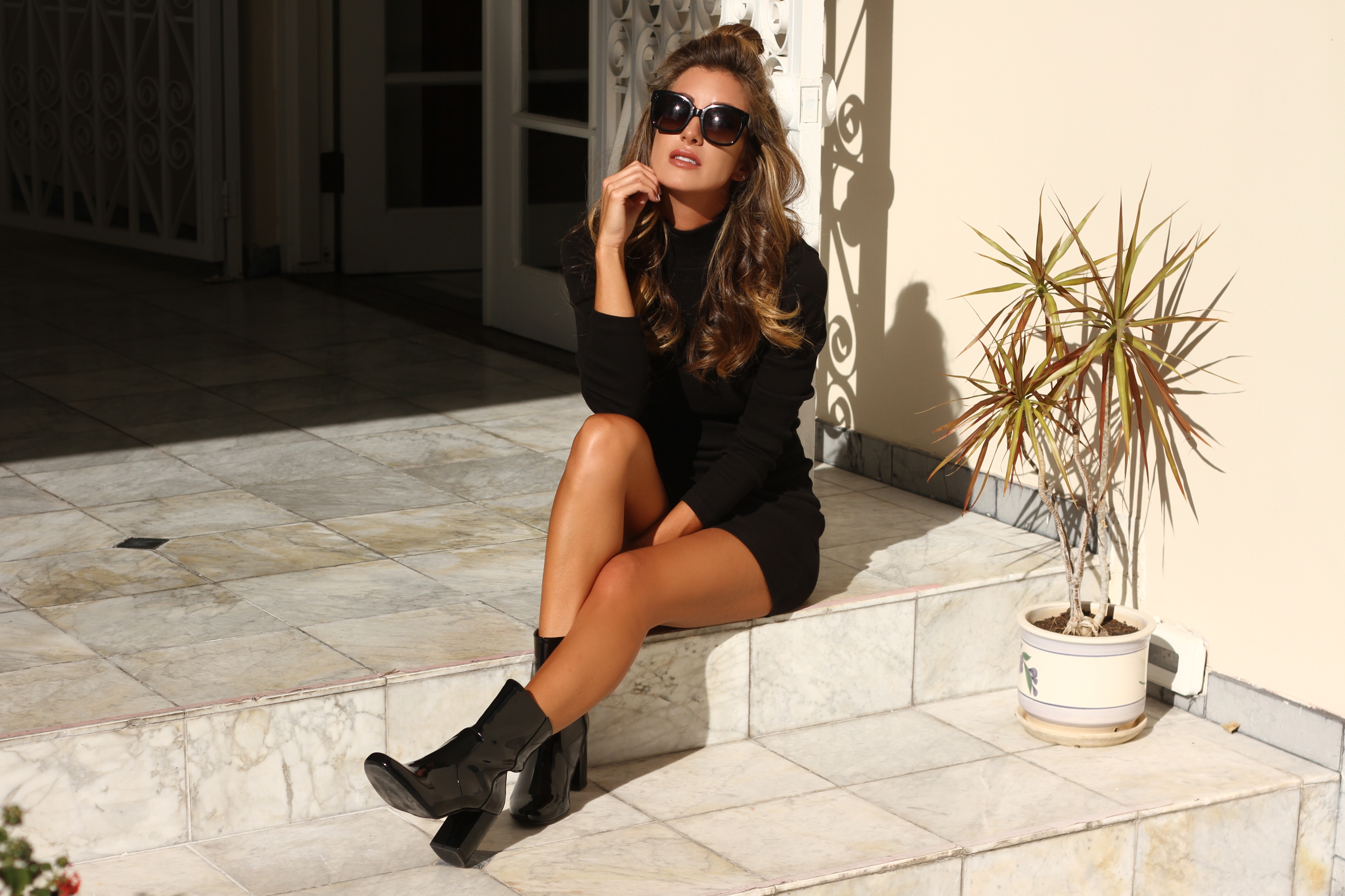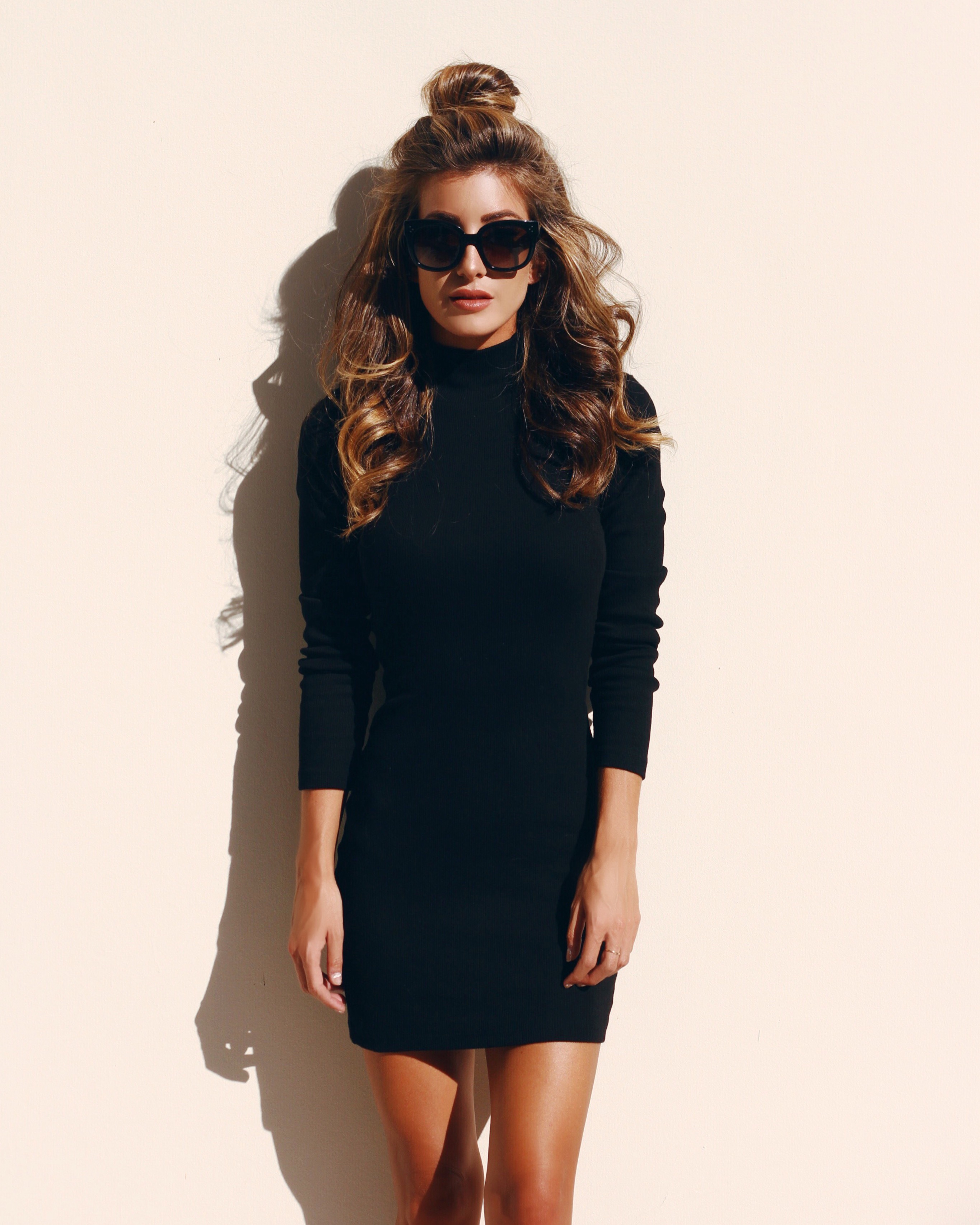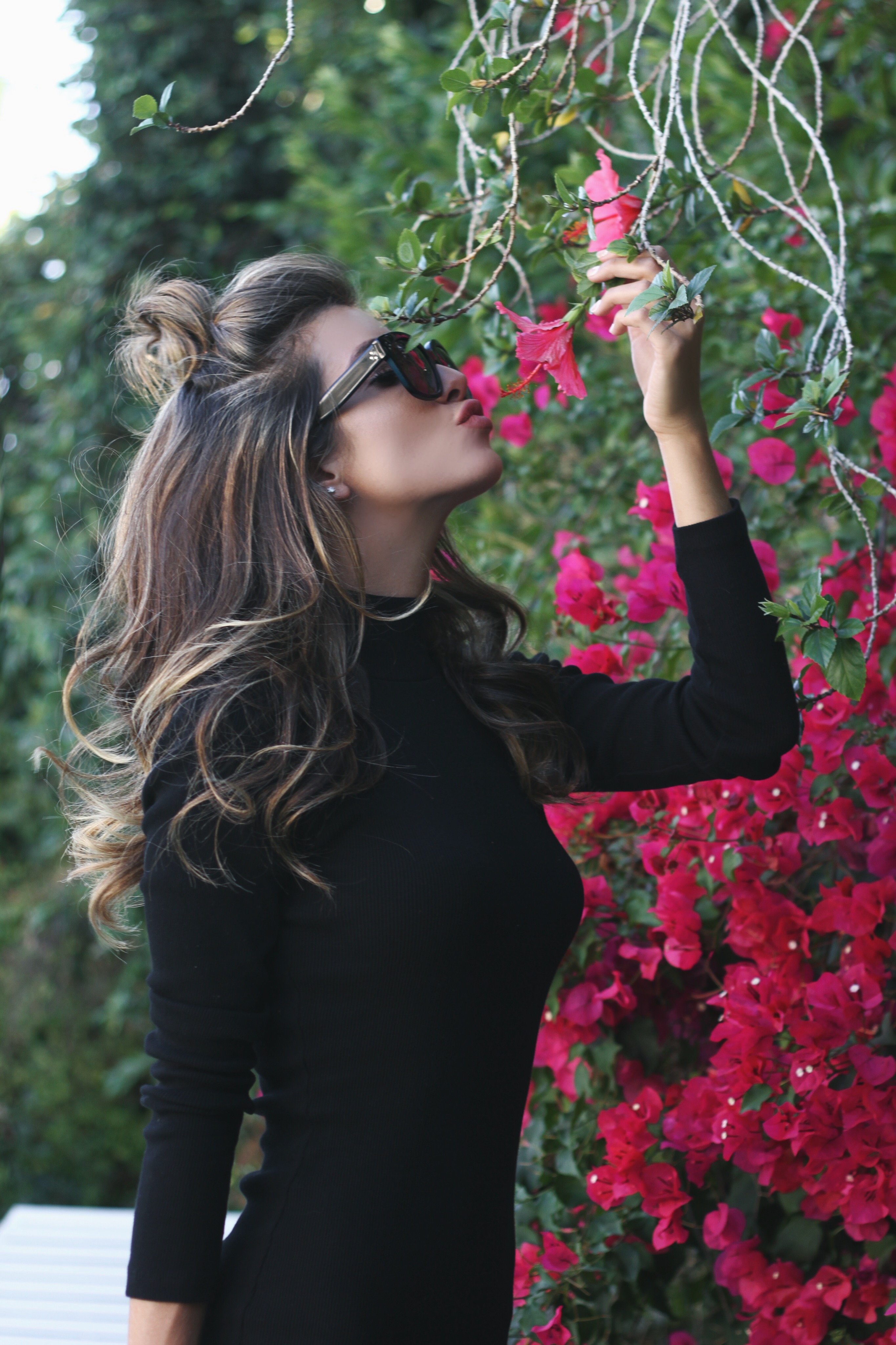 Black turtleneck dress: c/o Rebecca Stella, Patent Ankle Boots: Forever 21 (get them here).
Photography by Marley Cumbee.