Happy Sunday fam! This is a super quick outfit post I have been so sick all week and it's been brutal. But thankfully I'm starting to feel slightly better. I have so many fun things coming up on the blog so stay tuned 🙂
Also, can we talk about how amazing this off striped shoulder top is? You'll never guess where I got it…okay, I'll tell you- Forever 21!! It's been the best purchase ever, I ended up buying one more because I know I'll put this top to good use now, and most likely later next year. It's such a classic cut and stripes never go out of style, am I right or am I just justifying shopping? Who knows, who cares.
I paired this striped off shoulder top with classic dark skinny jeans and simple black pointed pumps for an easy look that can transition from daytime to nighttime in a jiffy (because who has time to always change outfits? not me!). I love the simplicity of this look because it's stylish and comfortable, two things I strive to achieve when getting dressed. I'm always on the go so the fact that I can transition this and be even more comfortable with flats or sneakers makes this look even more appealing to me.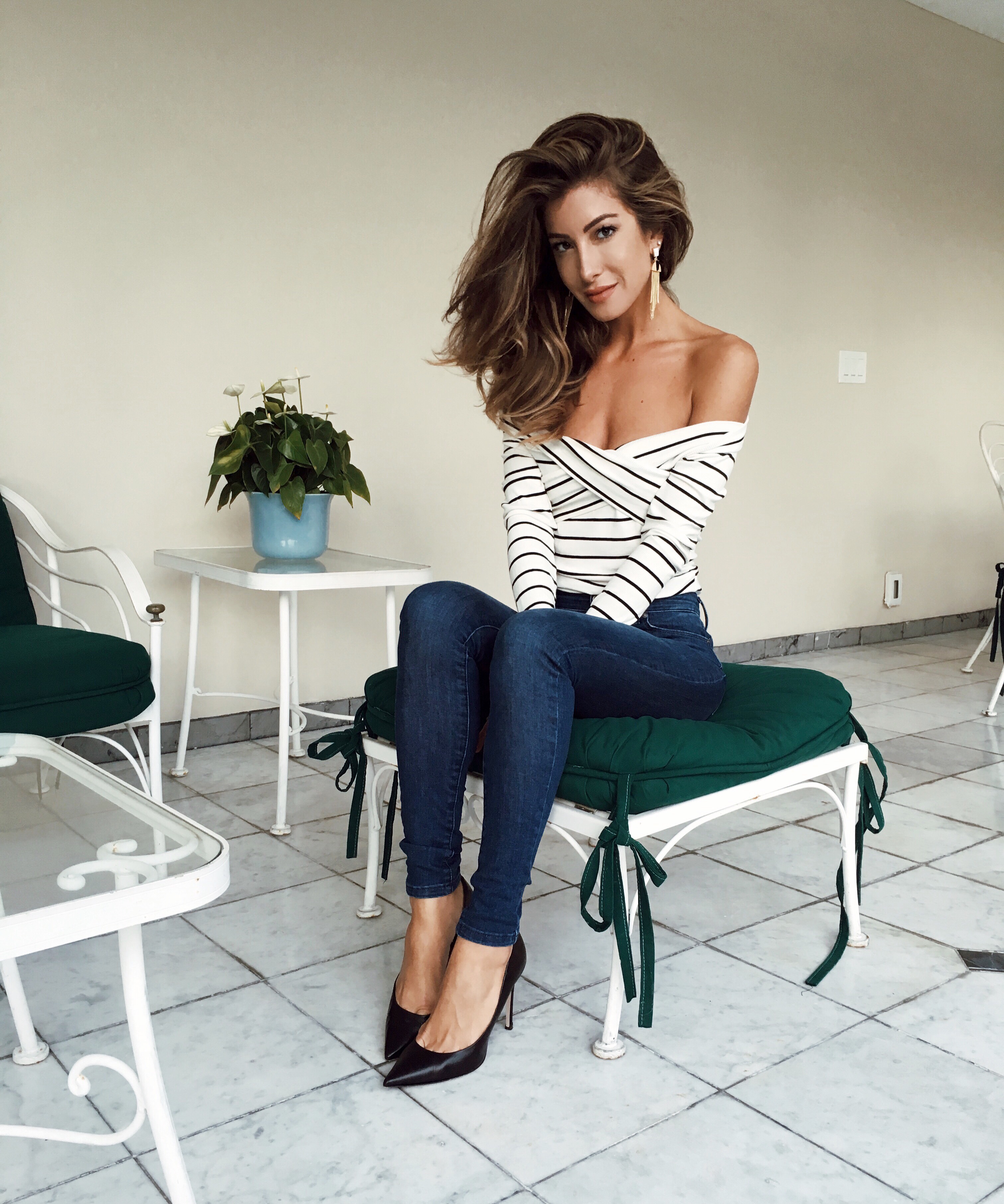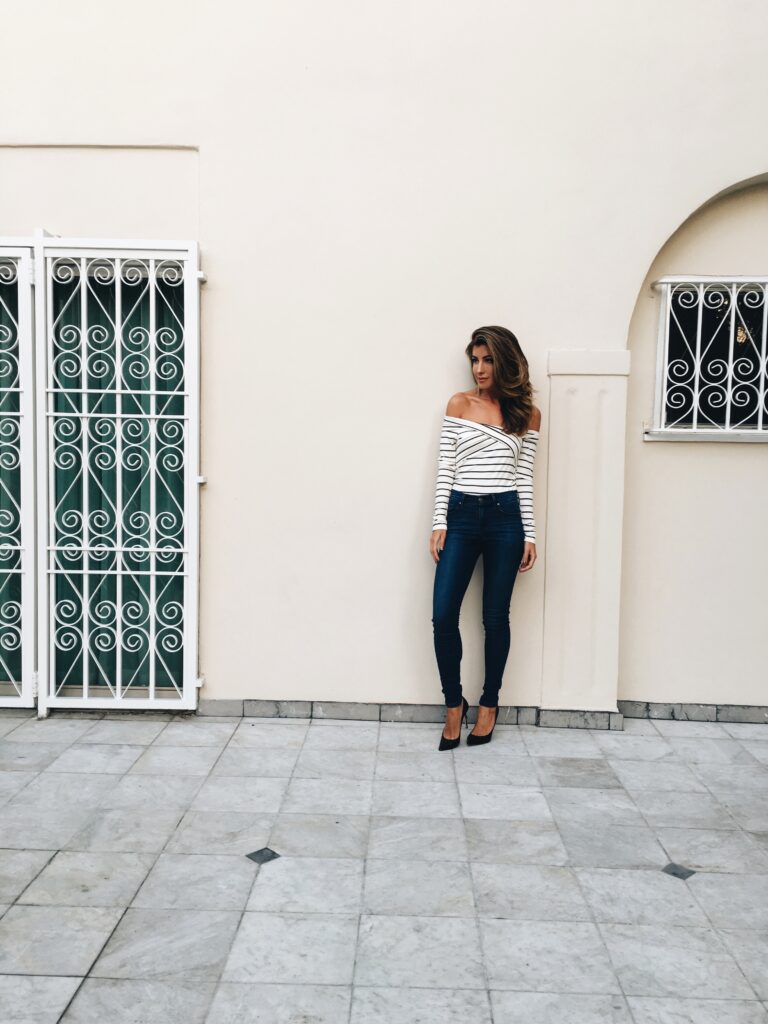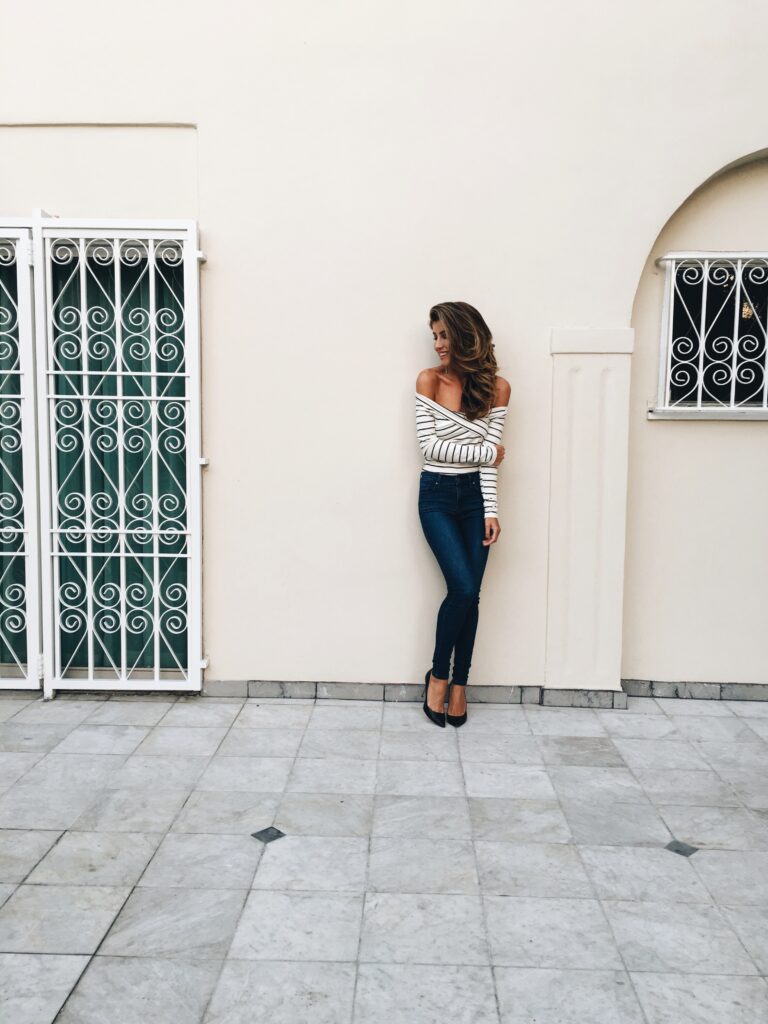 striped off shoulder top: Forever 21