Mercredi! That is my French word of the day, it means…Wednesday! Fun fact about me, I went to a French private school from 3rd to 12th grade and I can speak the language. I also stopped a train in France…that is very illegal to do. My friend was stuck in the train and it started departing ( we were supposed to exit and didn't know we had 5 min to depart while a swarm of people embark). I don't know what happened, but I panicked and realized it would be a whole day for them to go back to Lac D'Annecy and back to where I was. Thankfully, my superhero French came out that moment and the train stopped mid departure. I called some terrible things in French, but it was worth it.
Anyhow, today's post is basically my favorite outfit ever! I have been looking all over the internet for a sequin black pencil skirt & finally…it arrived via USPS last night and went straight on my body. A sequined pencil skirt is one of my closet staples. Pairing it with a sexy top like this, or a basic tank, it just makes life easier because no matter what you pair with it, it will most likely look pretty phenomenal.
I mean, sequins!!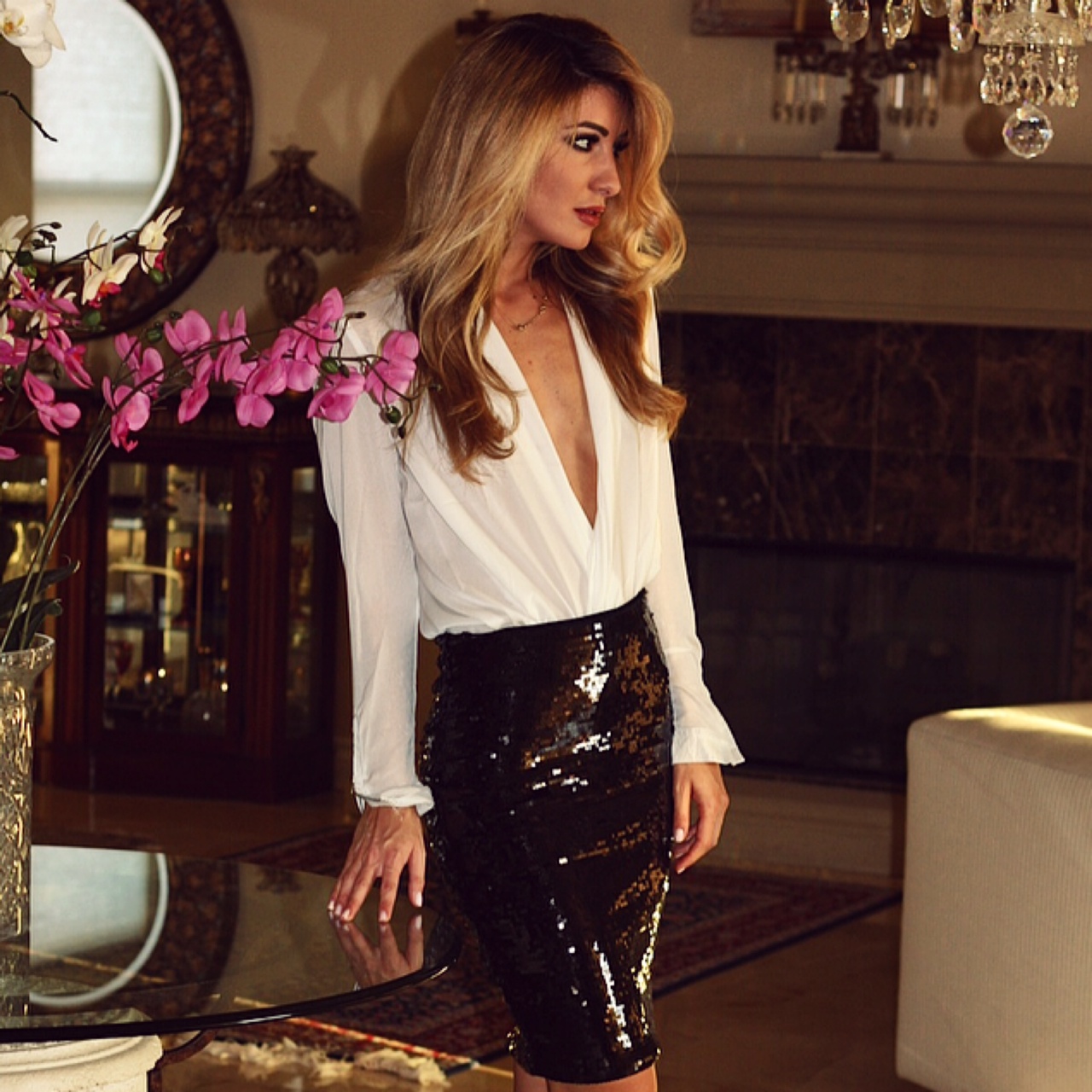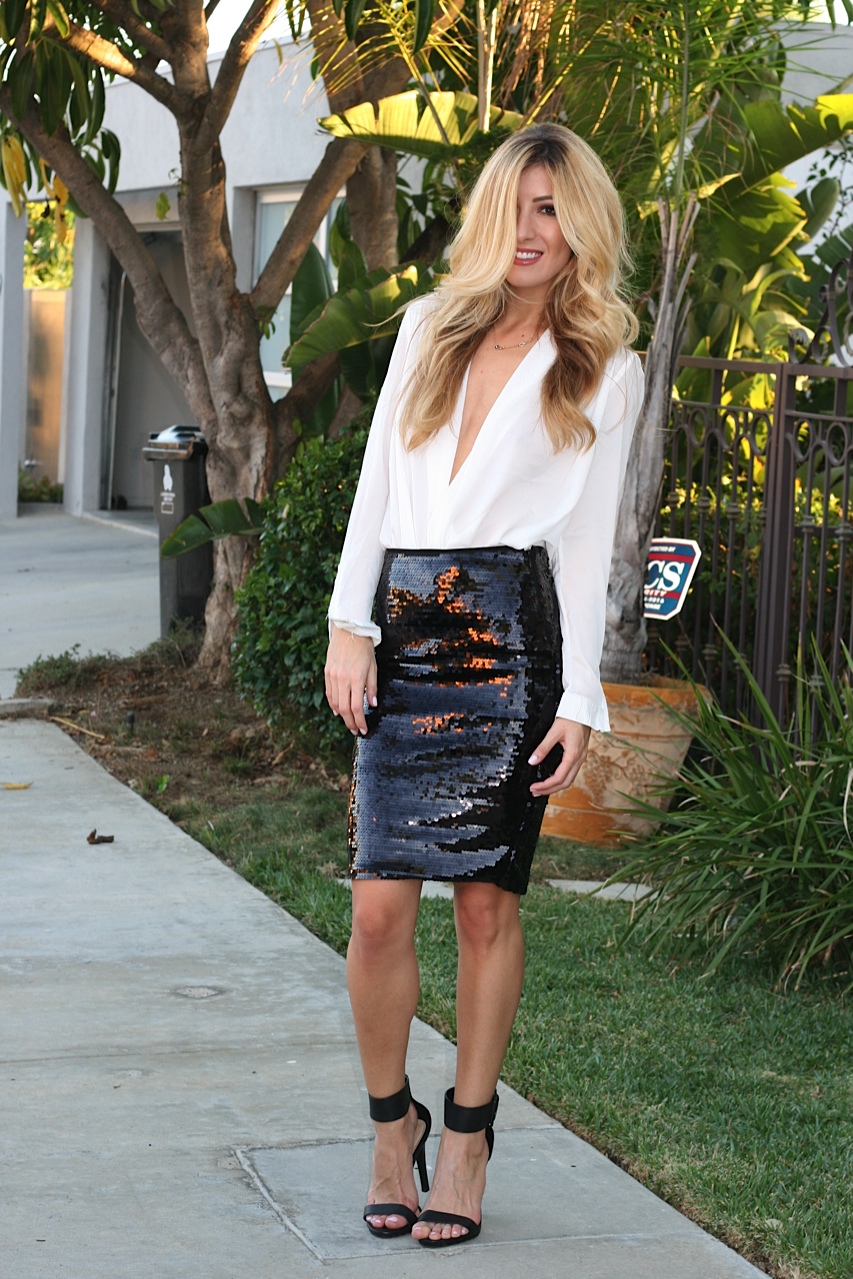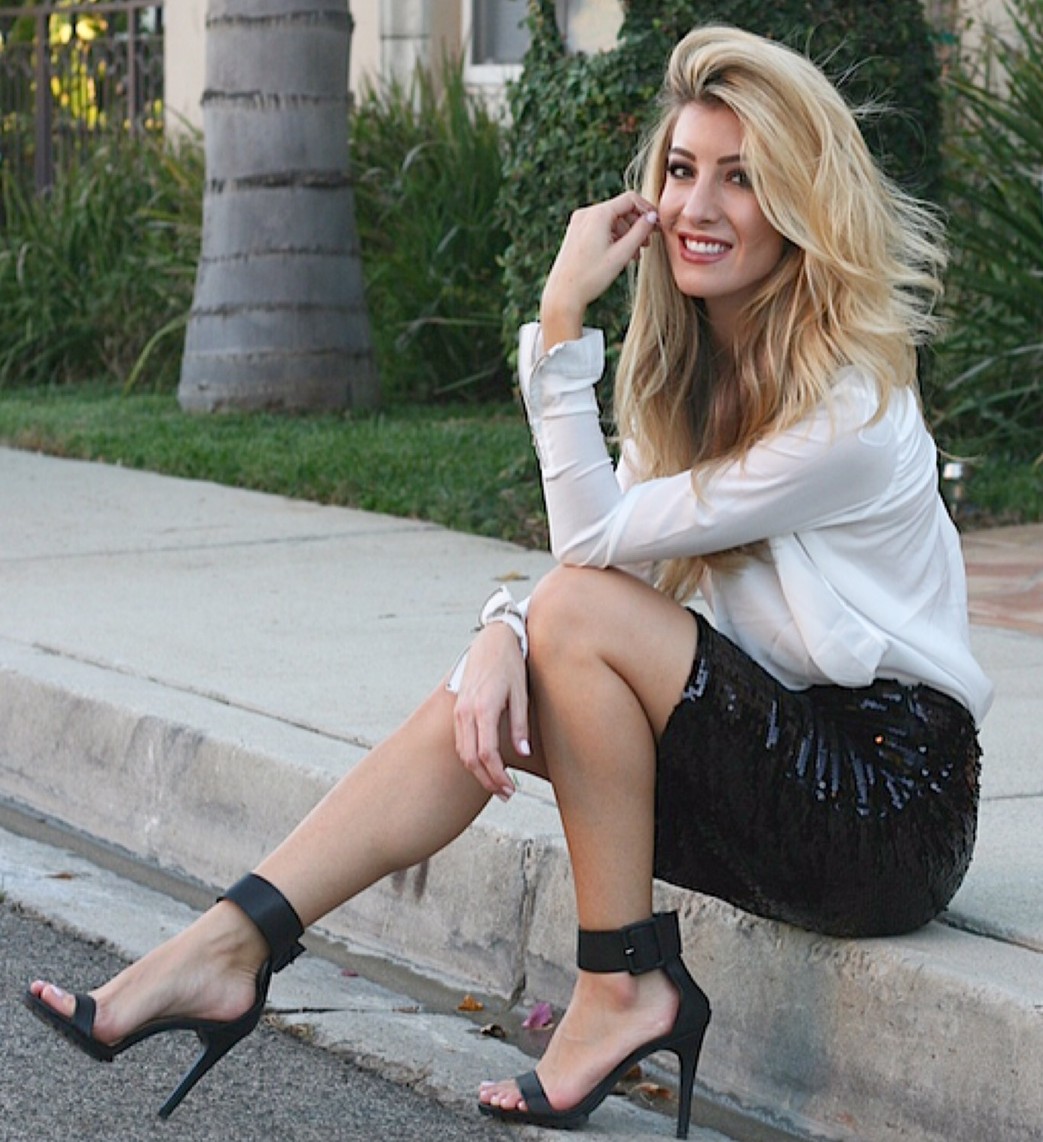 Skirt: H&M (similar here & here), Blouse: MLM (get it here), Shoes: Forever 21 (similar here).
-SHOP THE POST-