First off I want to give a huge shootout to my manager, Kyle Hjelmeseth (yes, I had to FB how to write it but it's pronounced "YELM-SETH") and his wife Stephanie (for letting me borrow him) to put up with me for 1 hour and for taking my outfit pics the other day. We went through a lot of emotions (me losing my keys, TWICE, and deep awesome convo while I tried not to flash you while twirling). In short, my manager willingly hung out with me and snapped these pics. He nailed it.
This dress was to be worn at Coachella, but alas, the boyfriend came from overseas and the last thing I wanted to do was overwhelm him with Coachella so we ended up being ultra cozy for 2 weeks exploring Los Angeles together and having little adventures. To me, THAT is quality time.
I love this dress because it's black with some color. I know that sounds terrible but I'm such a sucker for black and maxi's aren't usually my thing. I tried this on and really liked how it fit and looked for a maxi. Plus, that slit…am I right?
I paired the floral dress with some yellow faux suede mules for a little extra pop of color and of course, comfort. I love these shoes so much, they're so fun to wear and I can walk around all day in them. They sell these mules in several colors and I had to buy them in black too. Creature of habit I guess…
This floral maxi dress is truly a pretty little thing…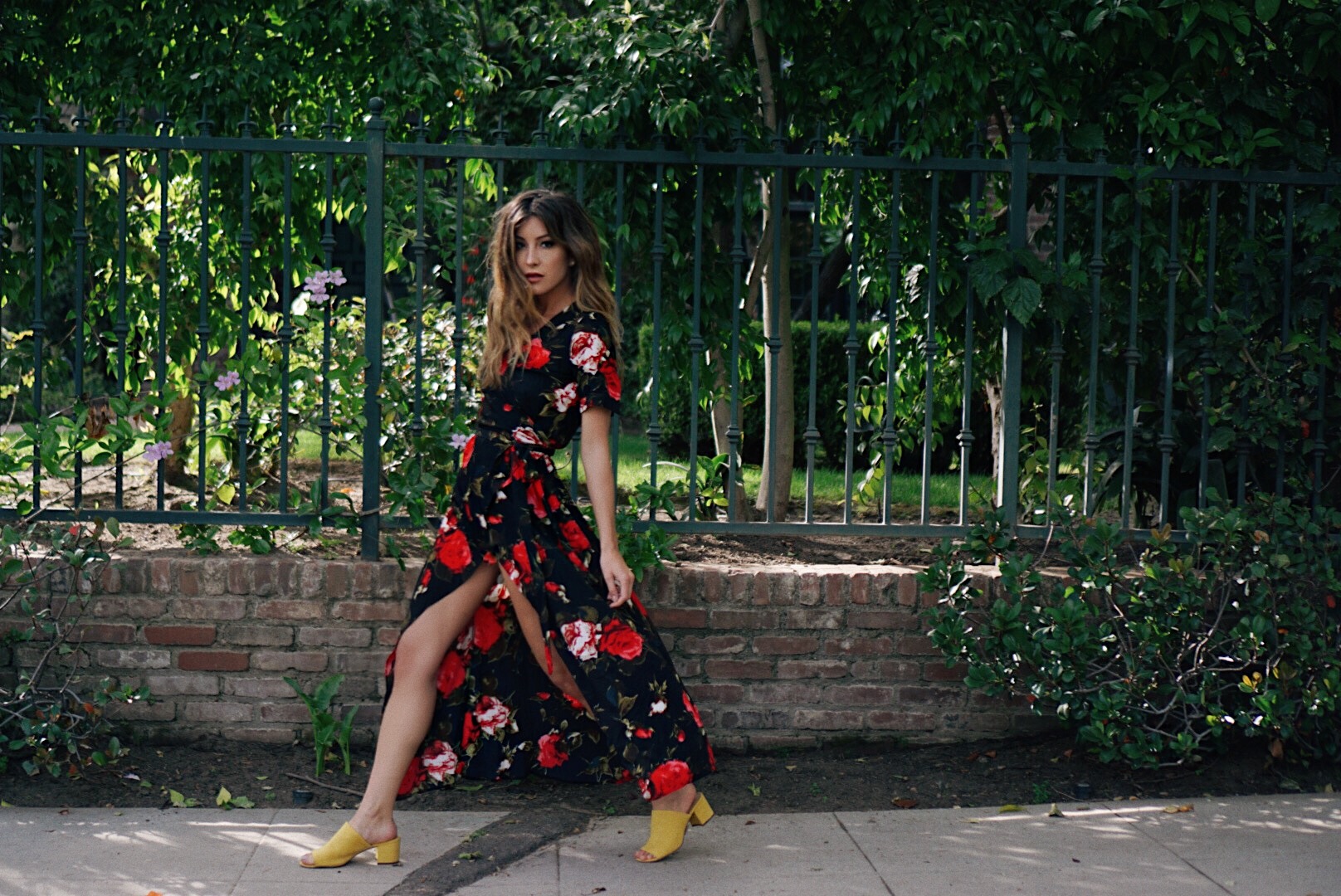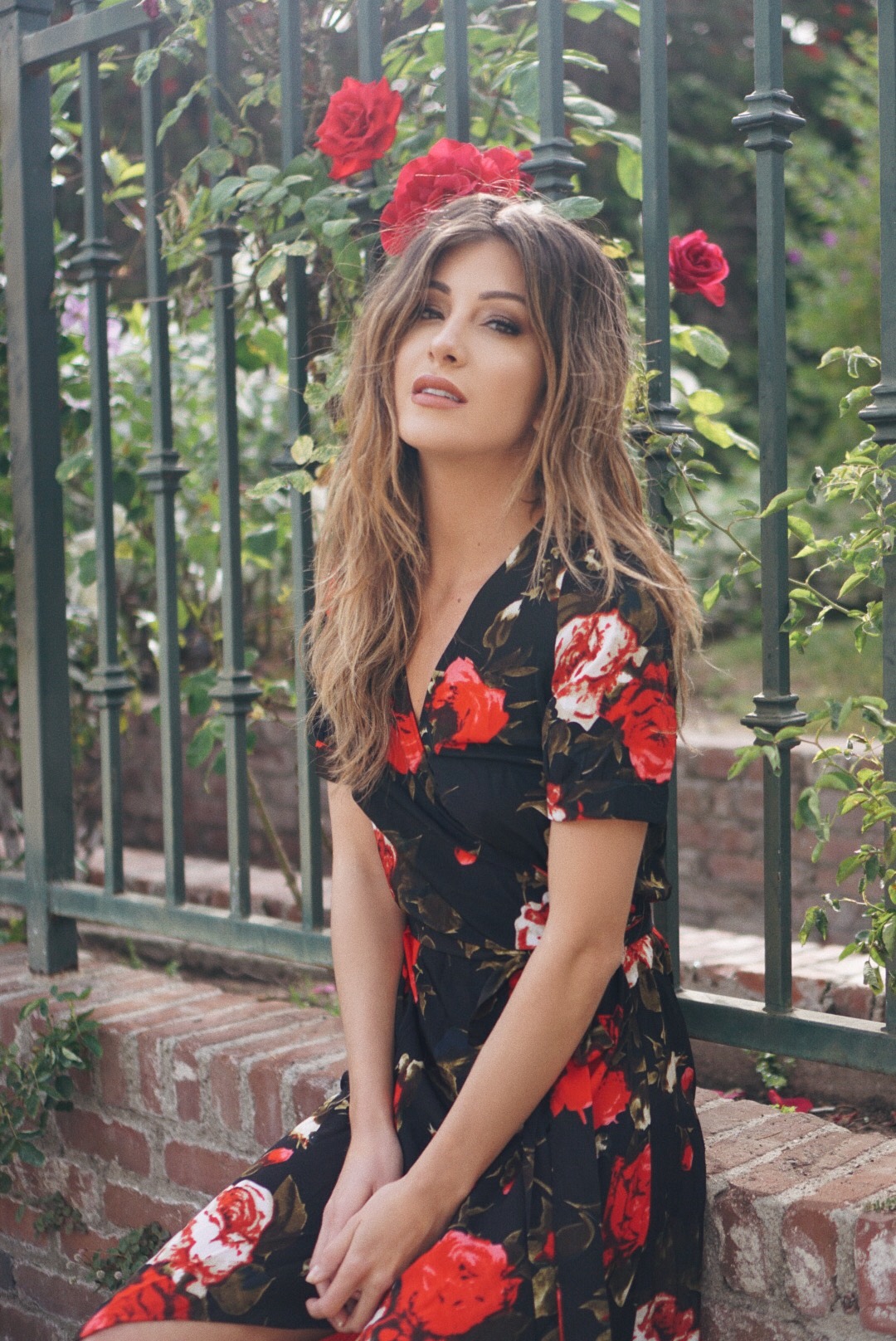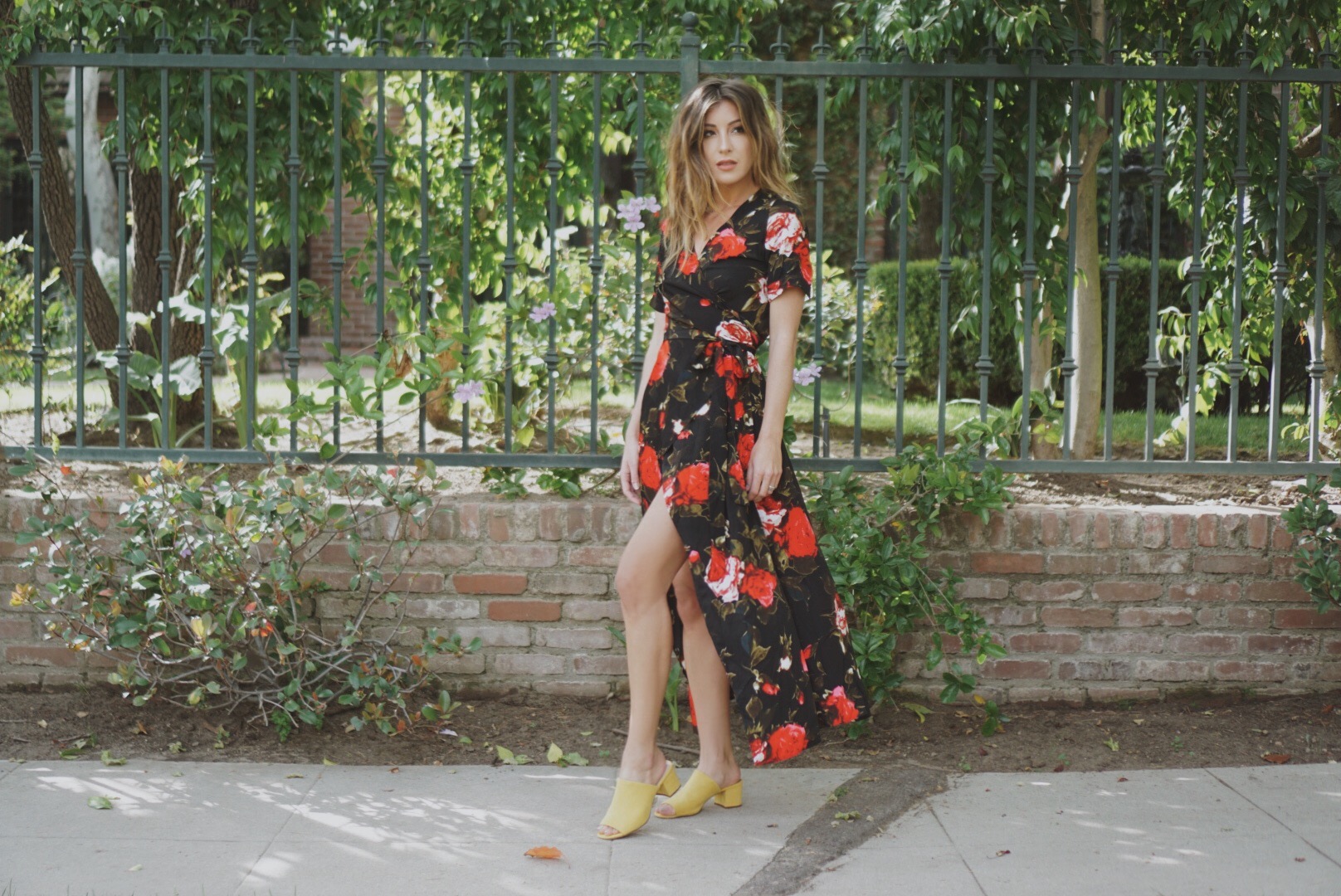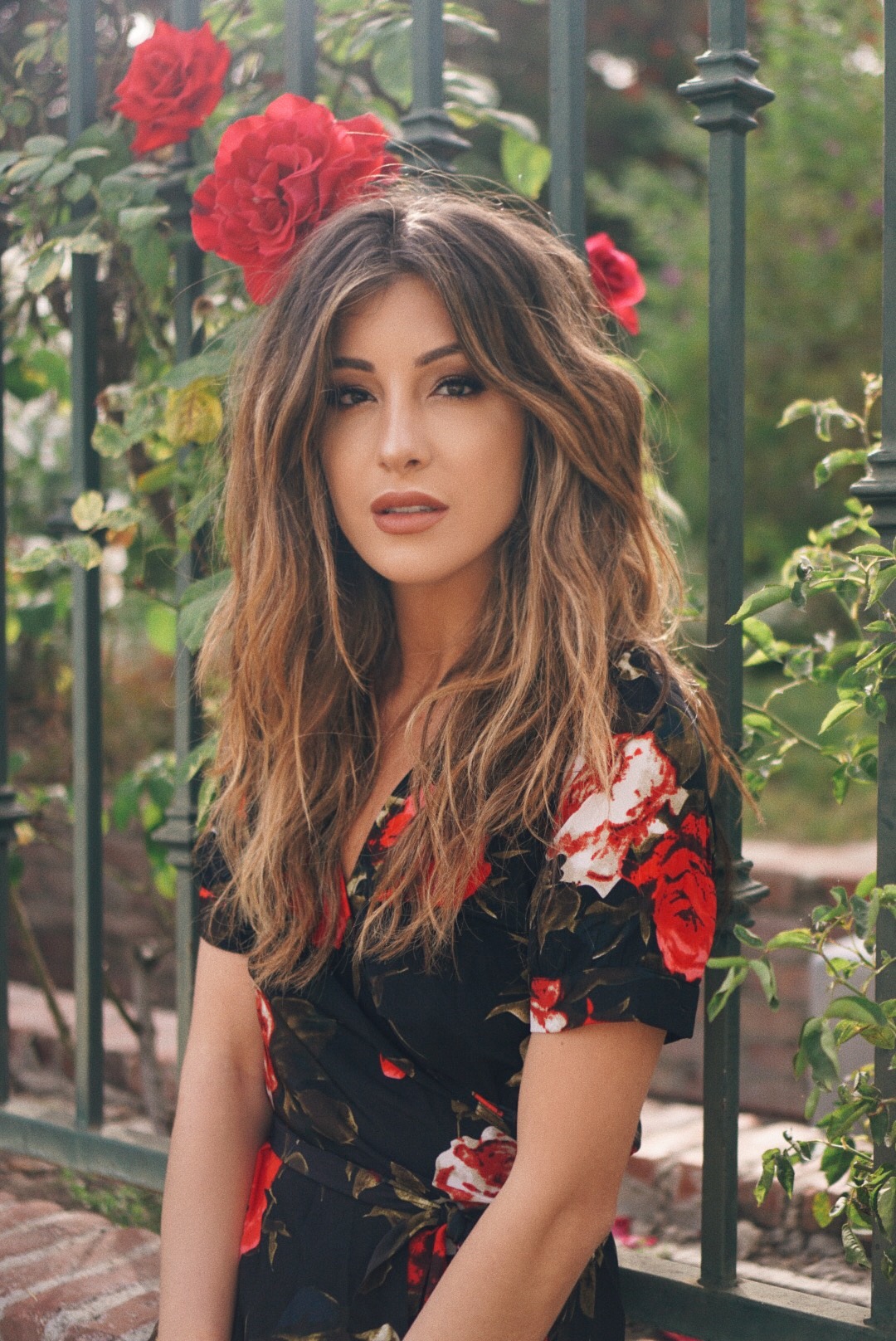 Dress: c/o Pretty Little Thing (get it here), Yellow Mules: Forever 21 (get them here)