MAJOR UPDATE guys! I know it's been quite a hot minute since I've blogged but that's because I the past month I was getting to MOVE! Yes, that's right. I am officially living in Luxembourg (crazy, eh?) and it's been such a huge transition for me. Moving from a huge city like Los Angeles (where I spent my whole life) to a completely new country that's completely different in every aspect. Luxembourg is tiny and super mellow. Everyone knows each other and you can get to Belgium, France and Germany within 20 minutes. You can barely go a mile sometimes in 20 minutes in Los Angeles.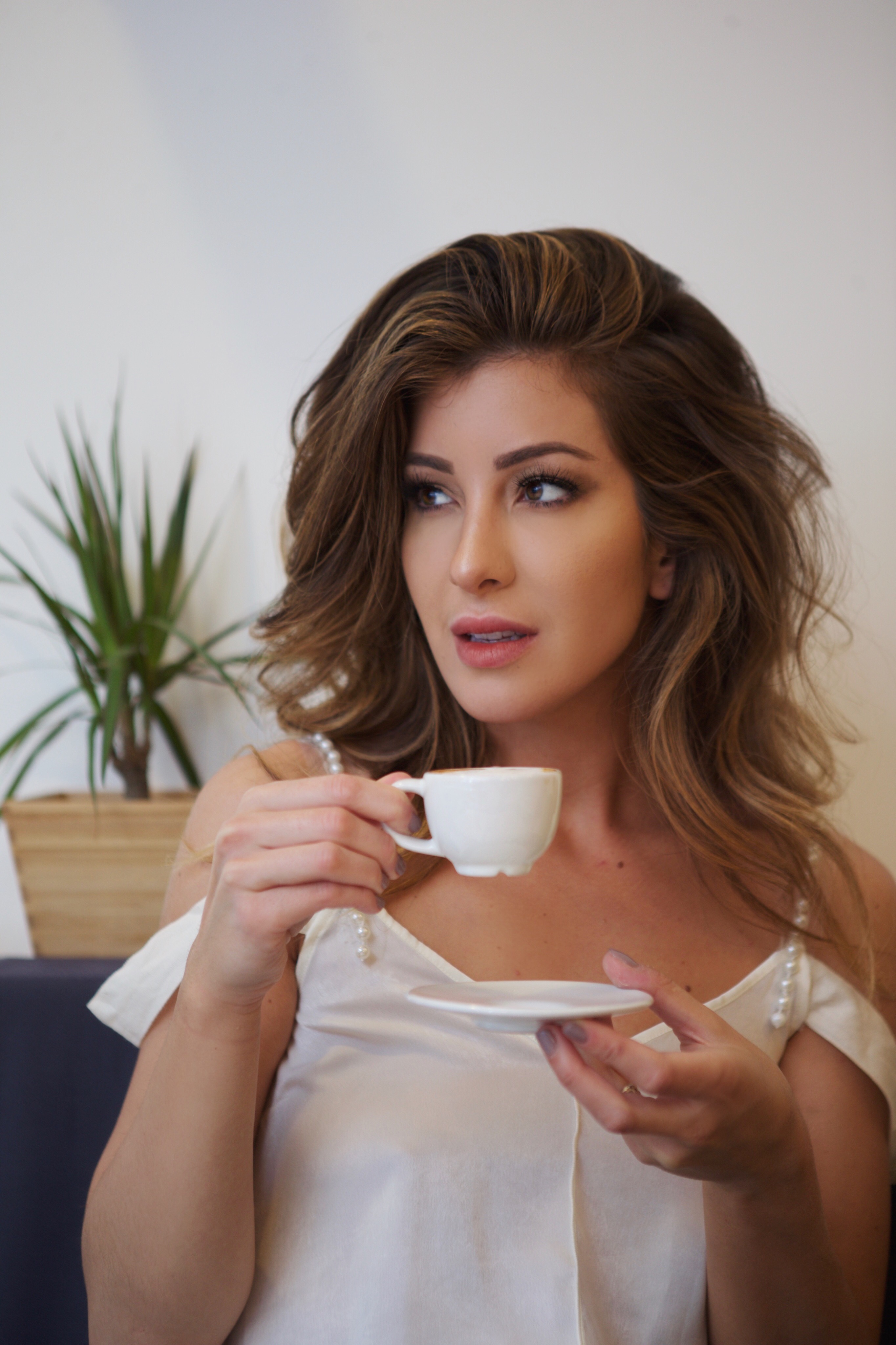 Anyhow, I finally settled (for the most part) and found an amazing photographer, Esther. We instantly connected and did a fun test shoot around the city center of Luxembourg. She's super sweet, creative and we just worked so well together! I love meeting people who have visions and a sense of creativity. Even though this shoot was inside a shopping mall, we were able to create such fun images. This coffee shop was completely empty and the vibe in it was so perfect. It's become my new favorite spot for coffee. The best part of shooting around the city is to be able to explore new places.
This look was inspired by my favorite earrings, these pearl drop earrings I got at H&M for about $10. I paired it with a navy front pearl trim trouser and silky cut shoulder pearl accent top from Zara. I don't usually match often, but this was too much fun to pass up! I just really love pearl accents on anything. It definitely adds a little pizazz to any look.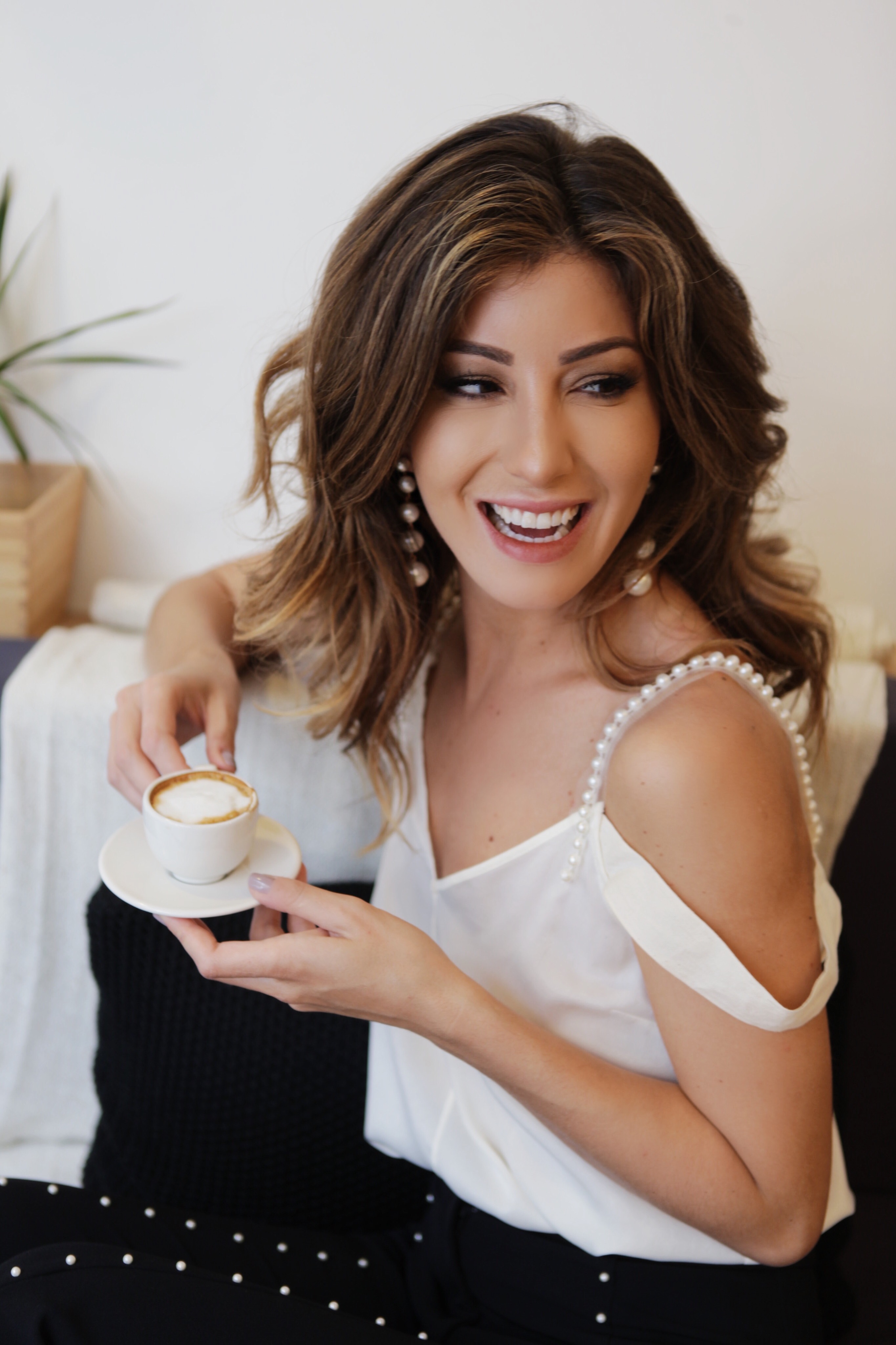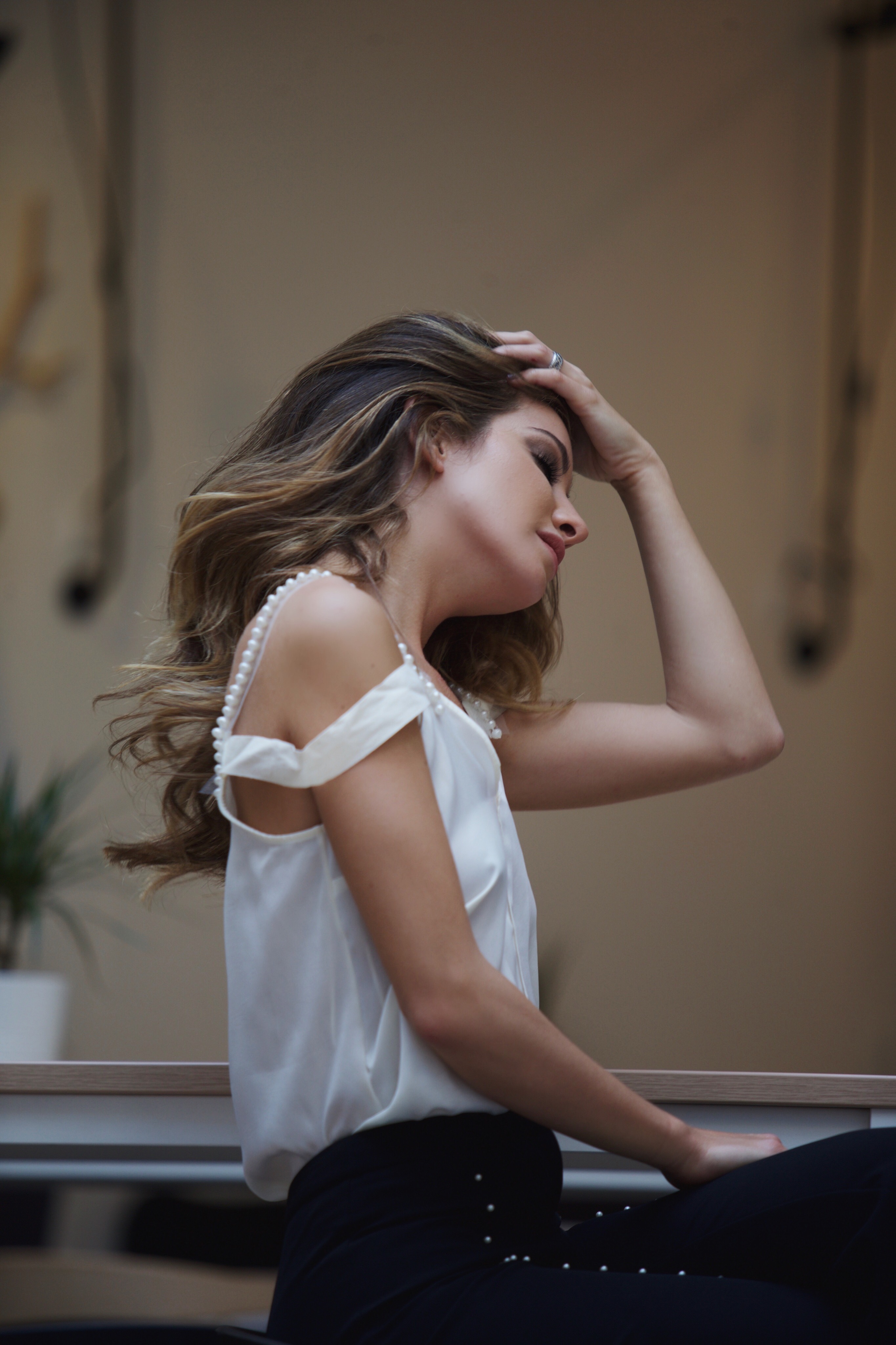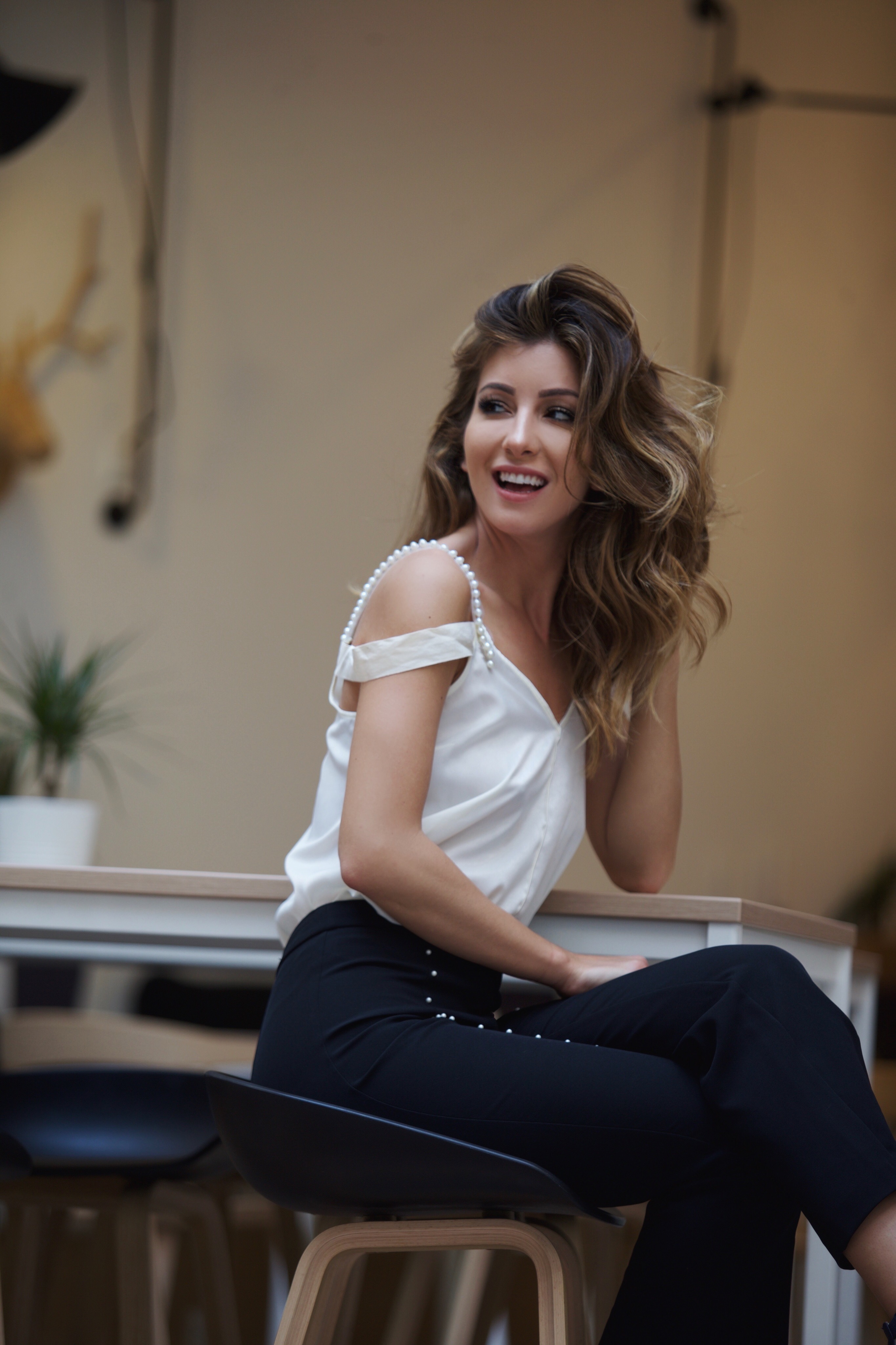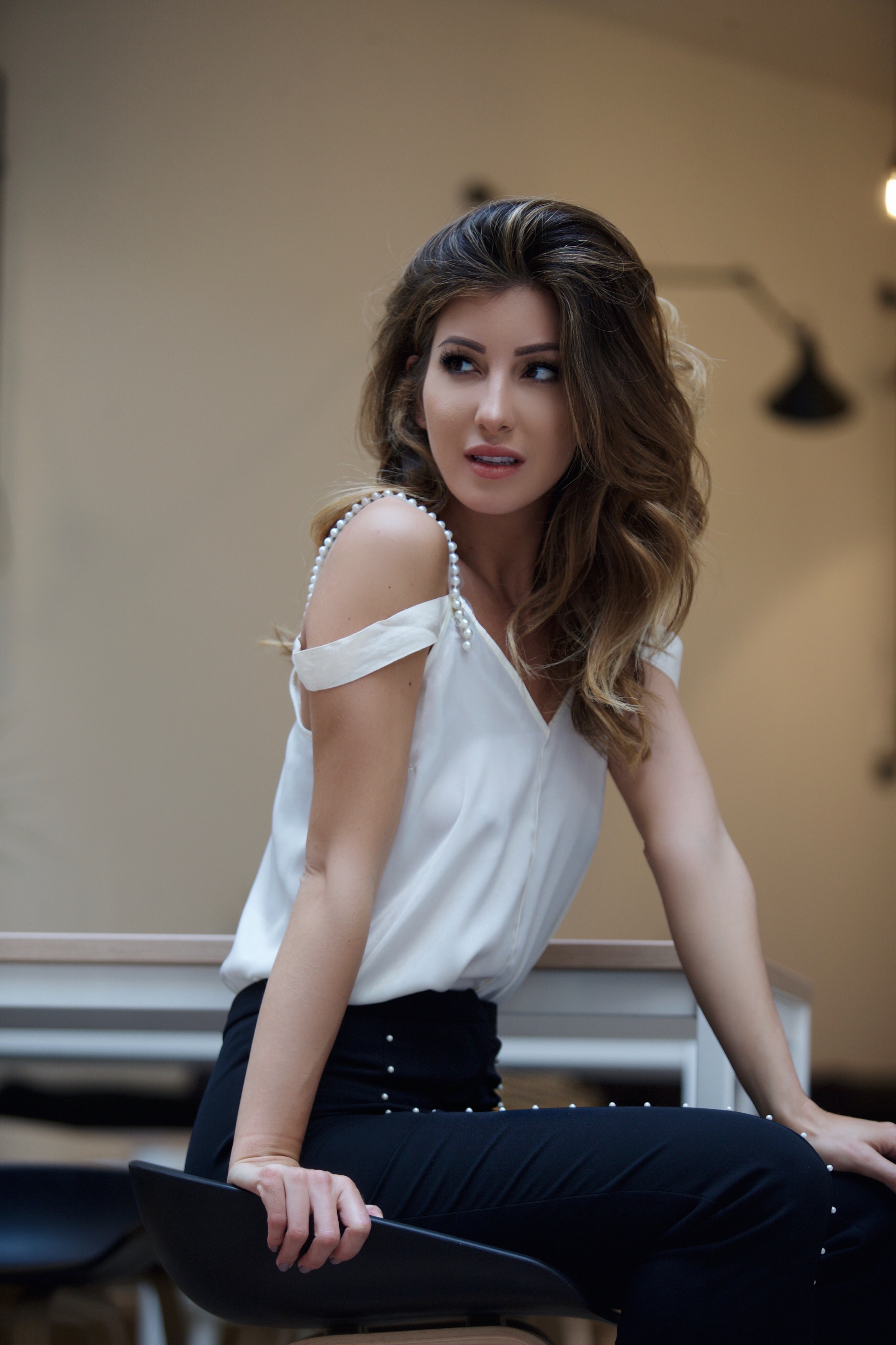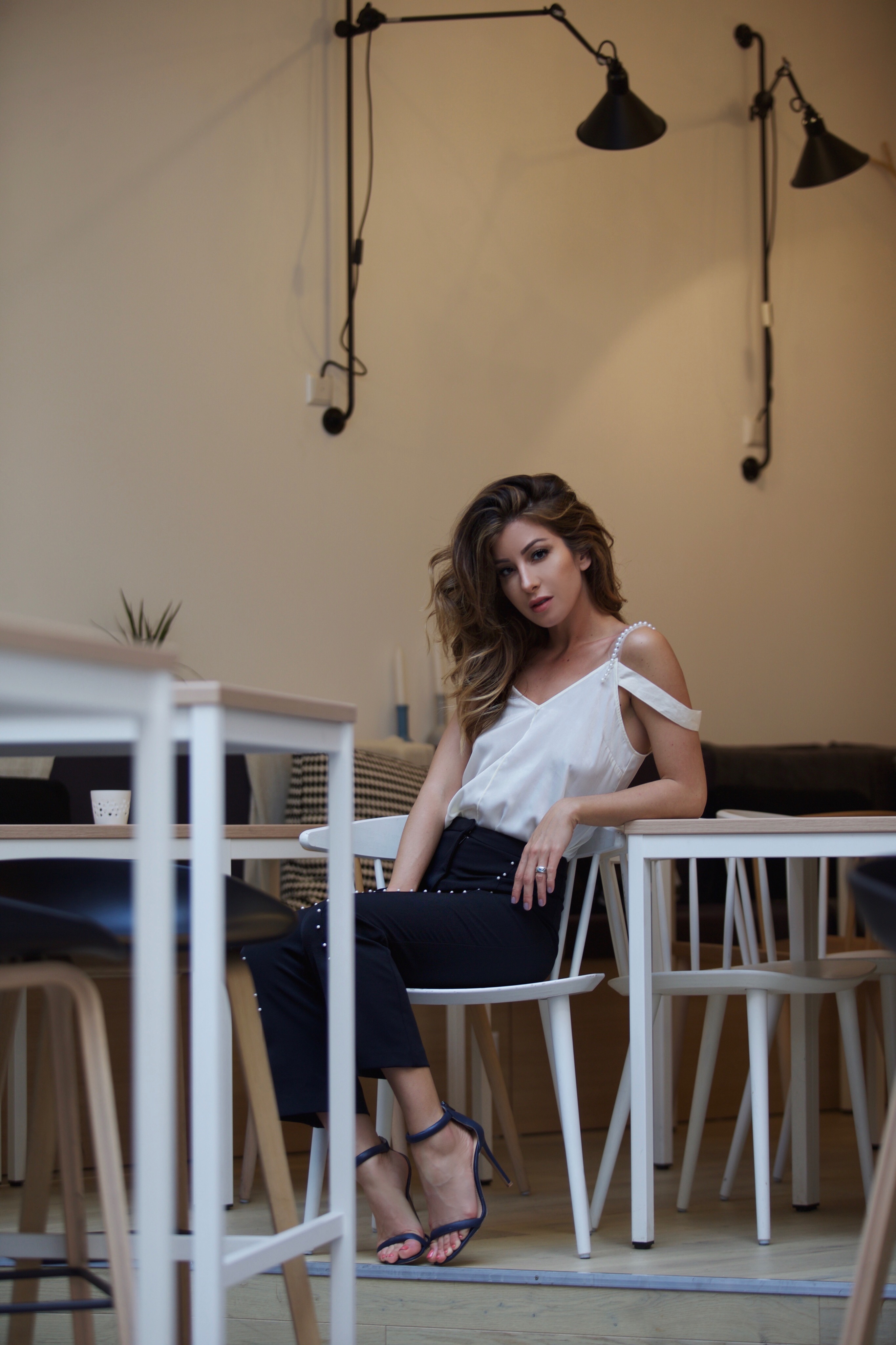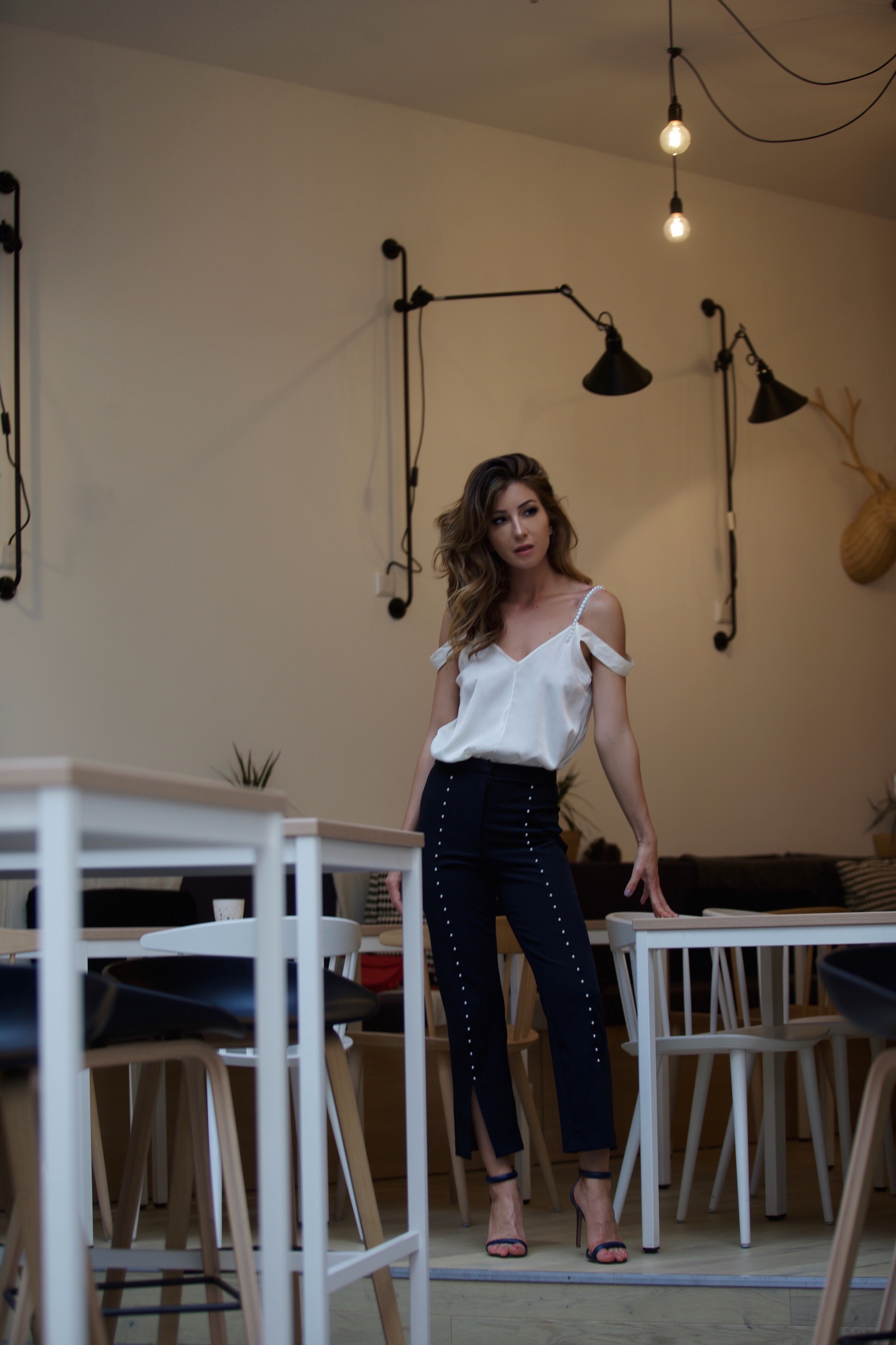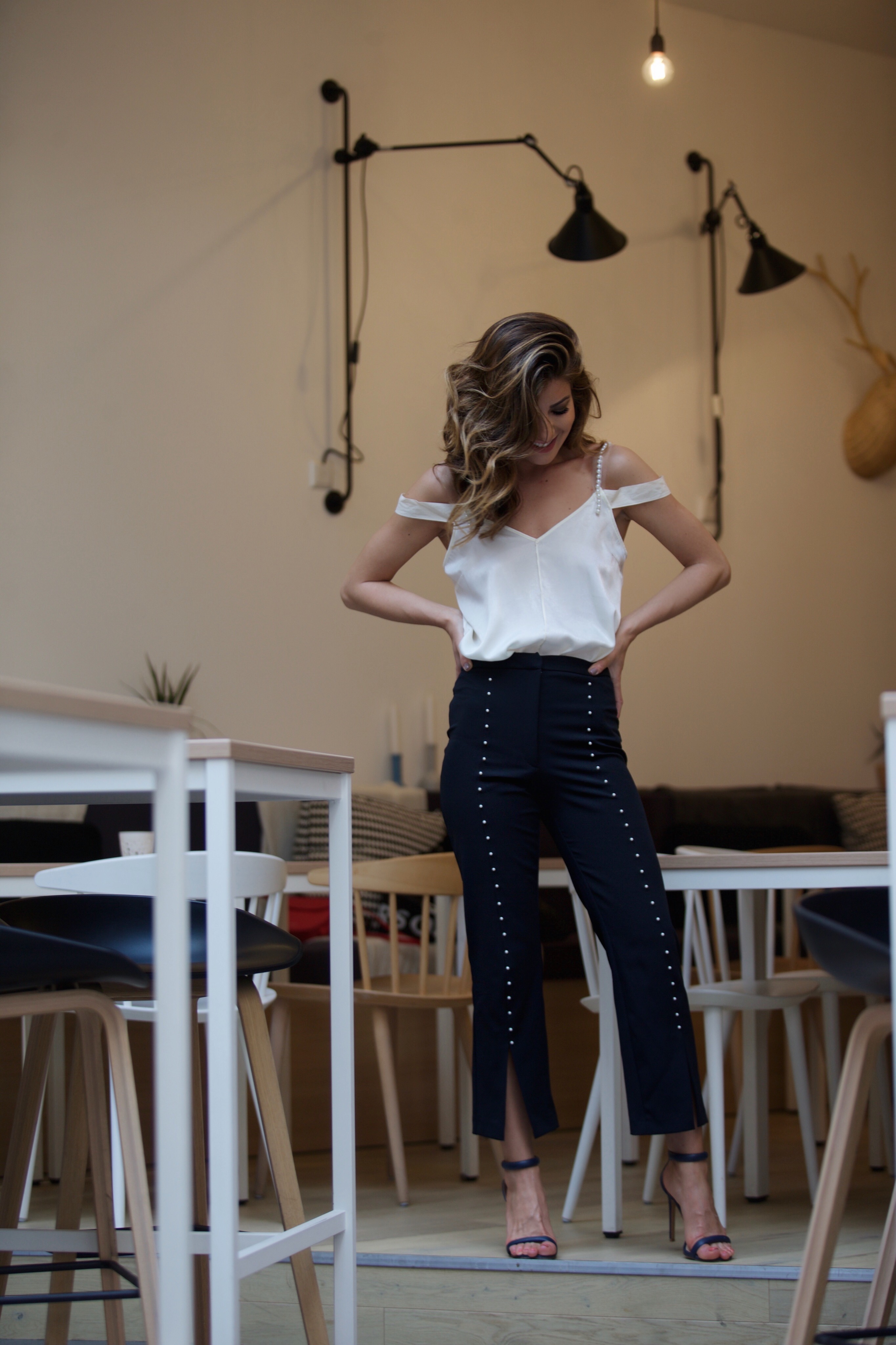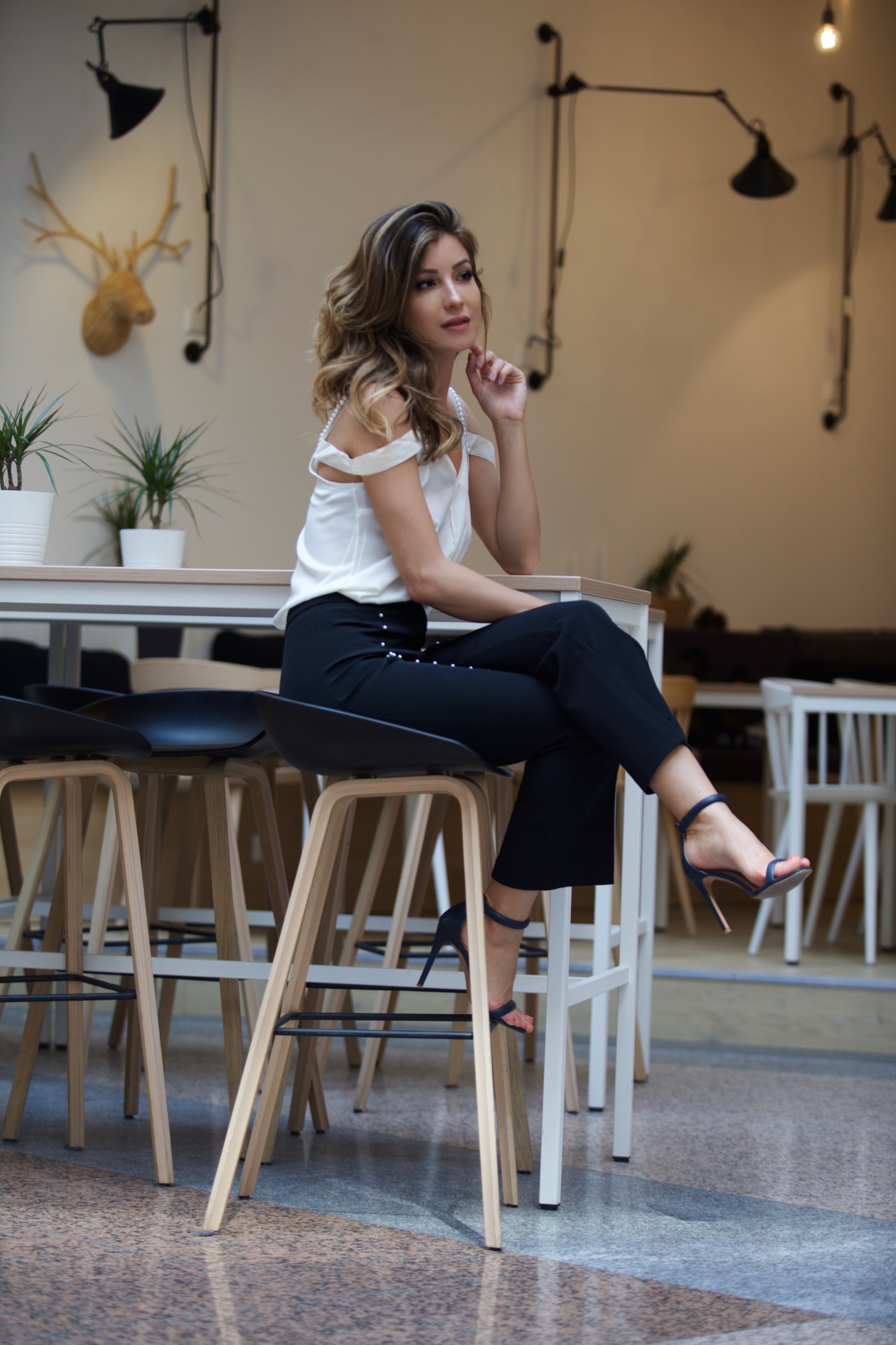 Shot by Esther Jansen Photographie