Hey guys! I have been all over the place the last two months and let me tell ya, I am beat! On the other hand, I'm also feeling exceptionally grateful and happy. I have been able to explore so much of Europe and really understand the European way of life. It's very different from the American way but it's neither better or worse. Just different. One thing for sure I REALLY appreciate about Europe is the accessibility to travel all around rather quickly. Living in Luxembourg ??, I am able to drive 20 minutes to France, Germany and Belgium. To me, that is wild! I can't drive 20 min in Los Angeles for a single mile sometimes!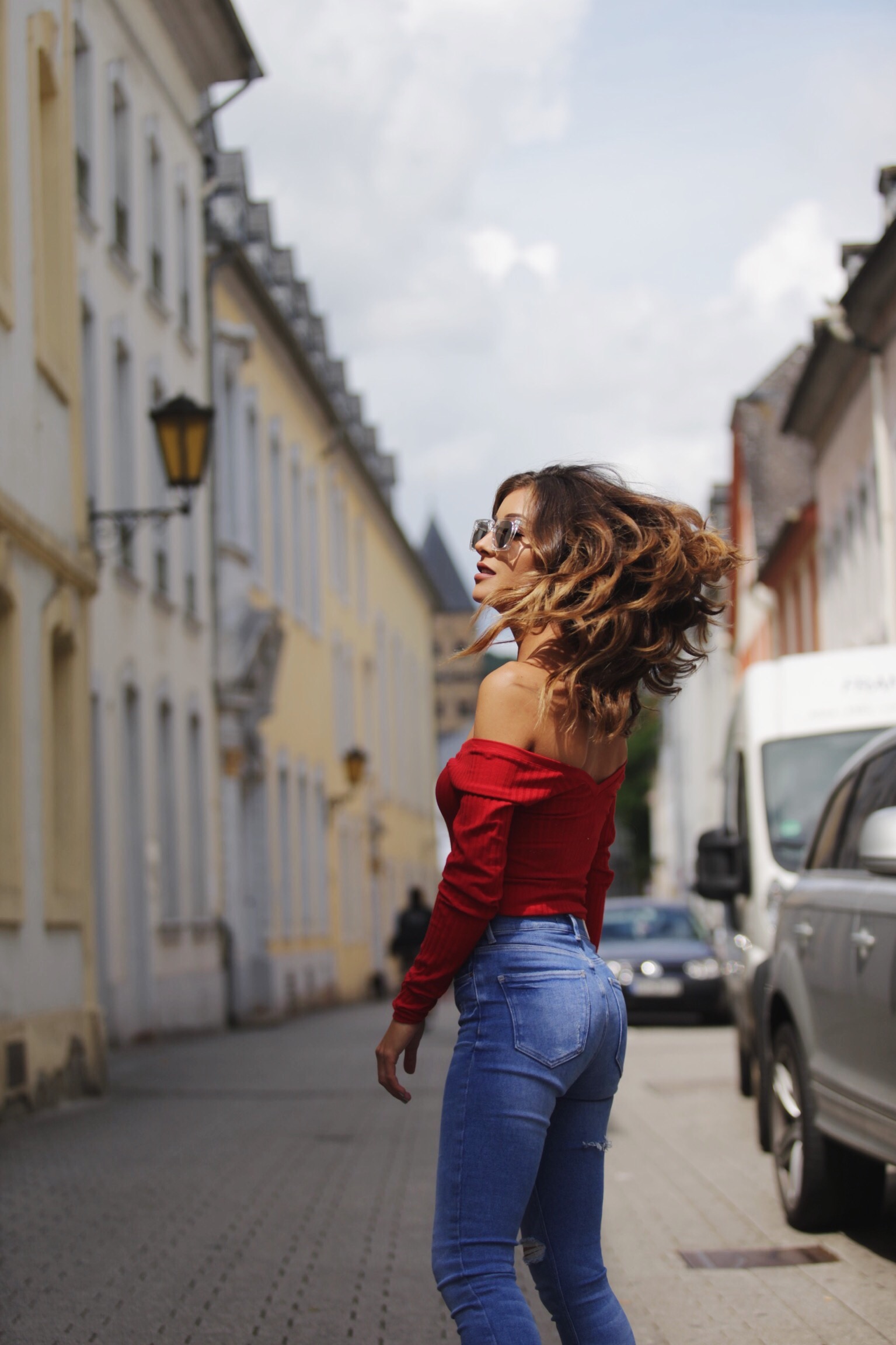 This last month I've been to London, Cork/Kinsale (Ireland), Basel (Switzerland), Frankfurt/Trier (Germany) and Istanbul (Turkey). To me, this is magic. The next couple of weeks I will be in Prague (Czech Republic), Hamburg and Berlin (Germany) and back again in Istanbul, Turkey. I haven't had much time to blog, but now that things are slowly settling and there is less stress, stay tuned for a hell of a lot of good and fresh content coming your way!
The other day I went exploring around Trier, Germany which is about 30 miles away from where I'm living in Luxembourg. Trier is the oldest city in Germany filled with history that dates back to the Romans.
I'll definitely be back since it's so close and have a more exciting post featuring some of the places you should see, eat and shop in!
I went for a super American-look with colors to match ;). I found this super cute off shoulder top from Zara (on SALE! Score.) and some bright blue denim with my new favorite baby pink detailed Adidas.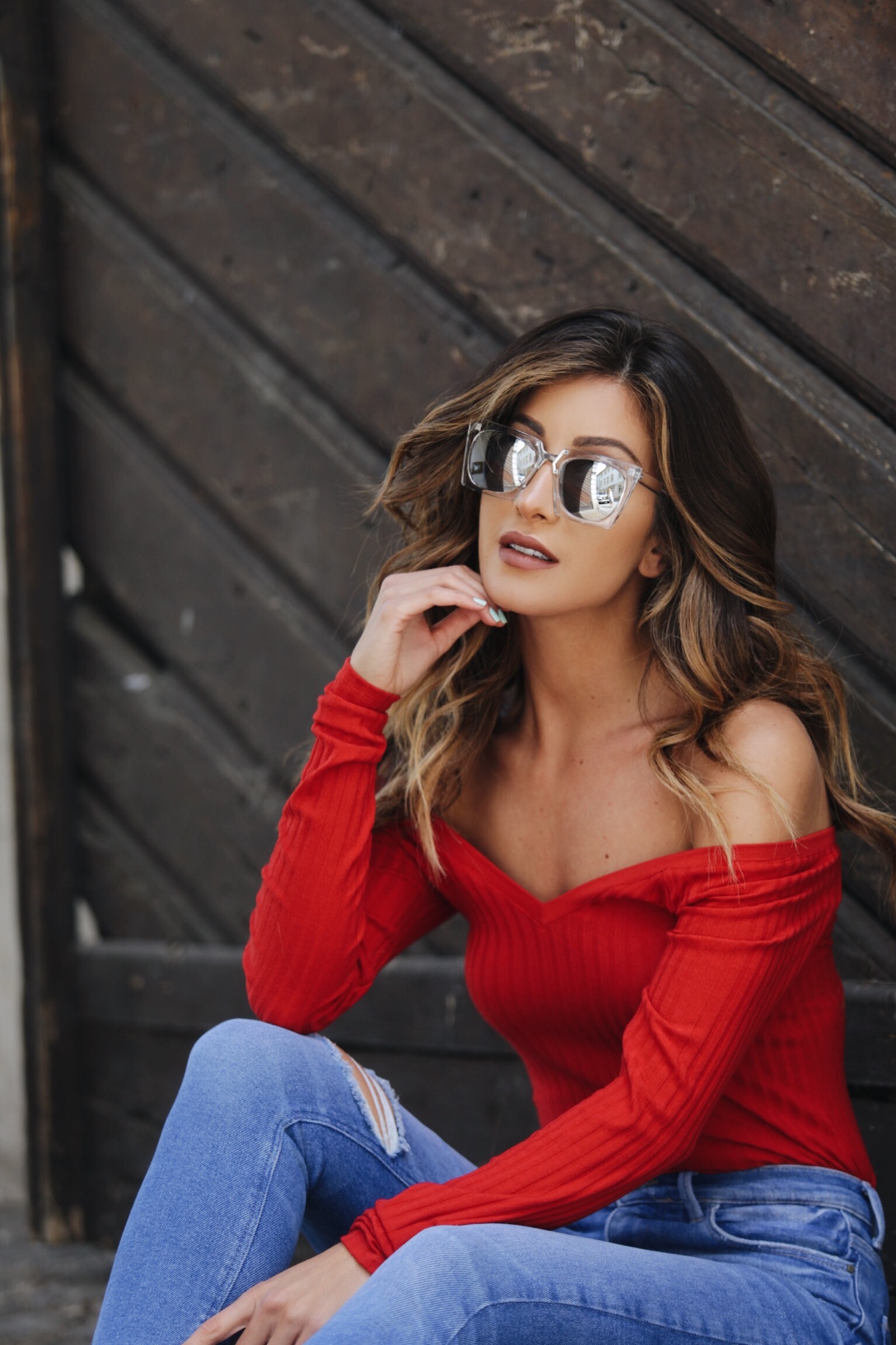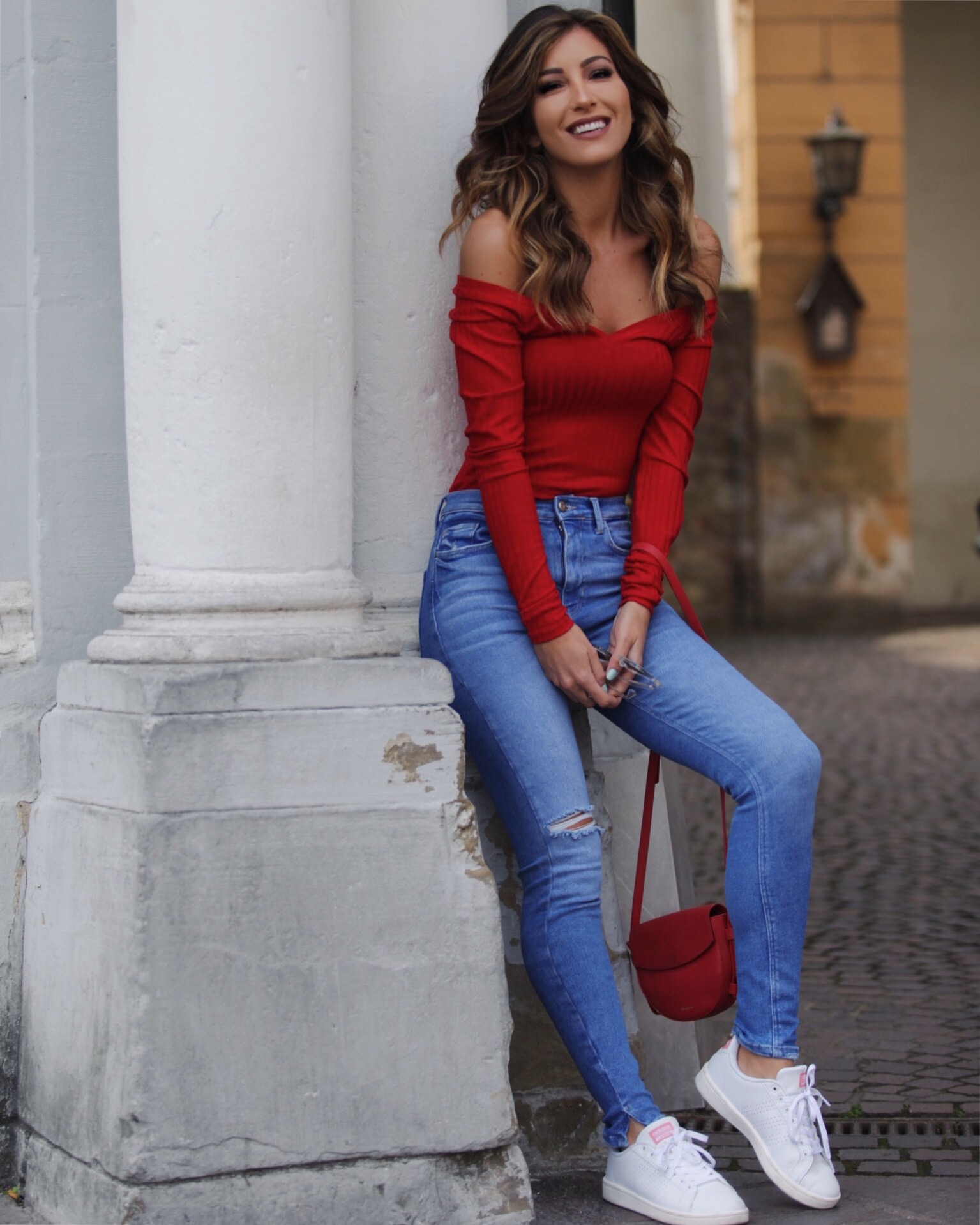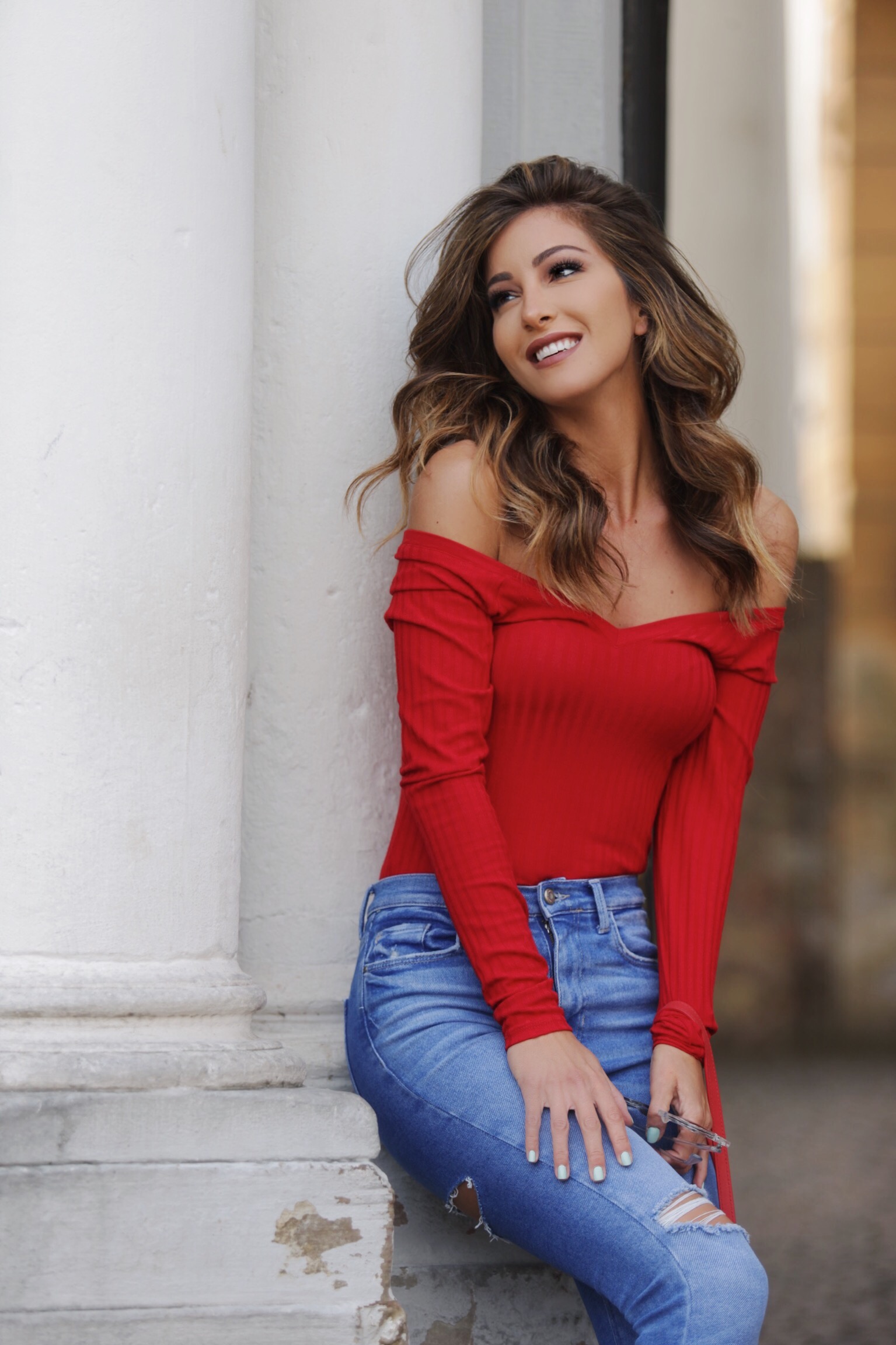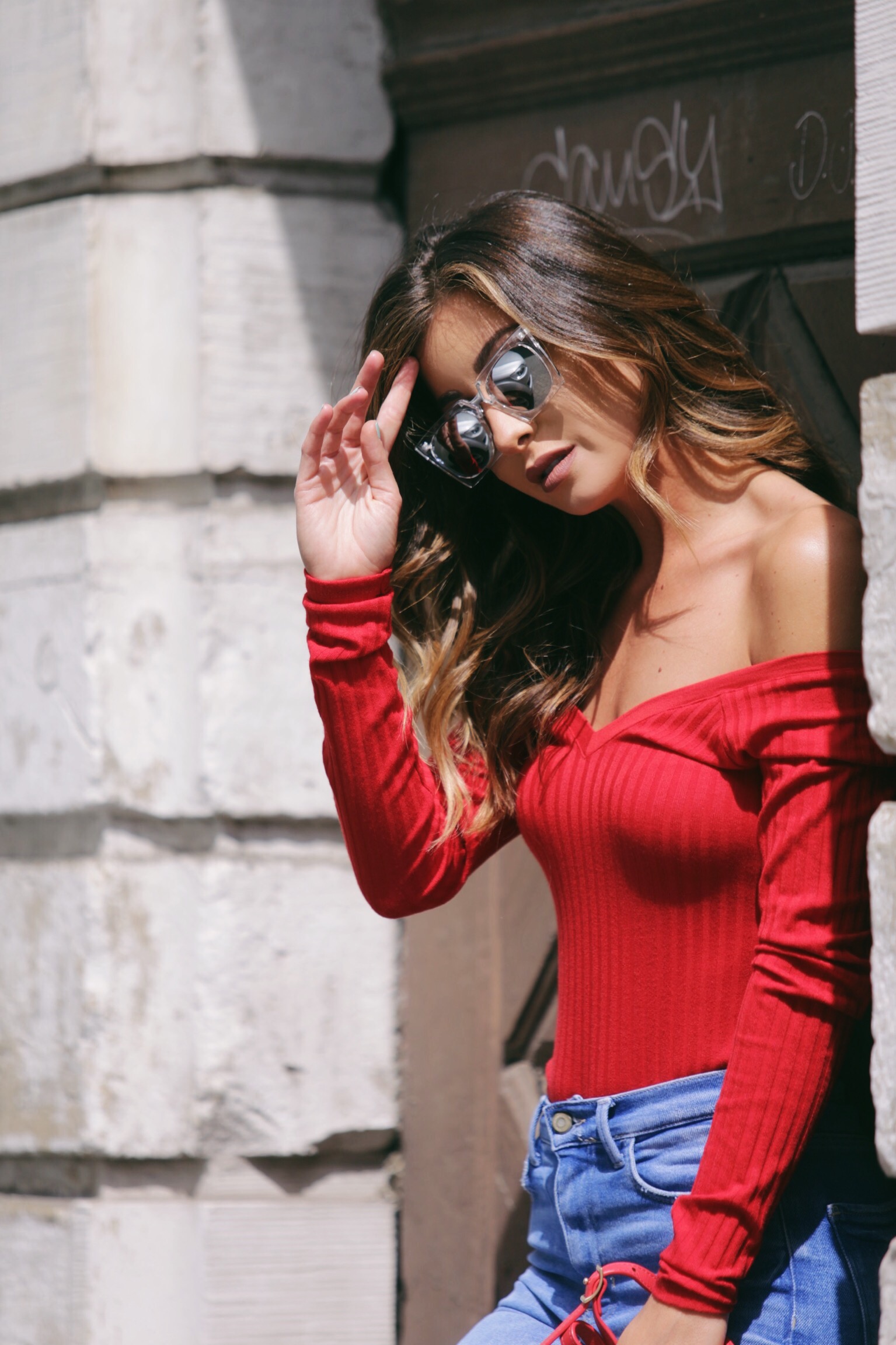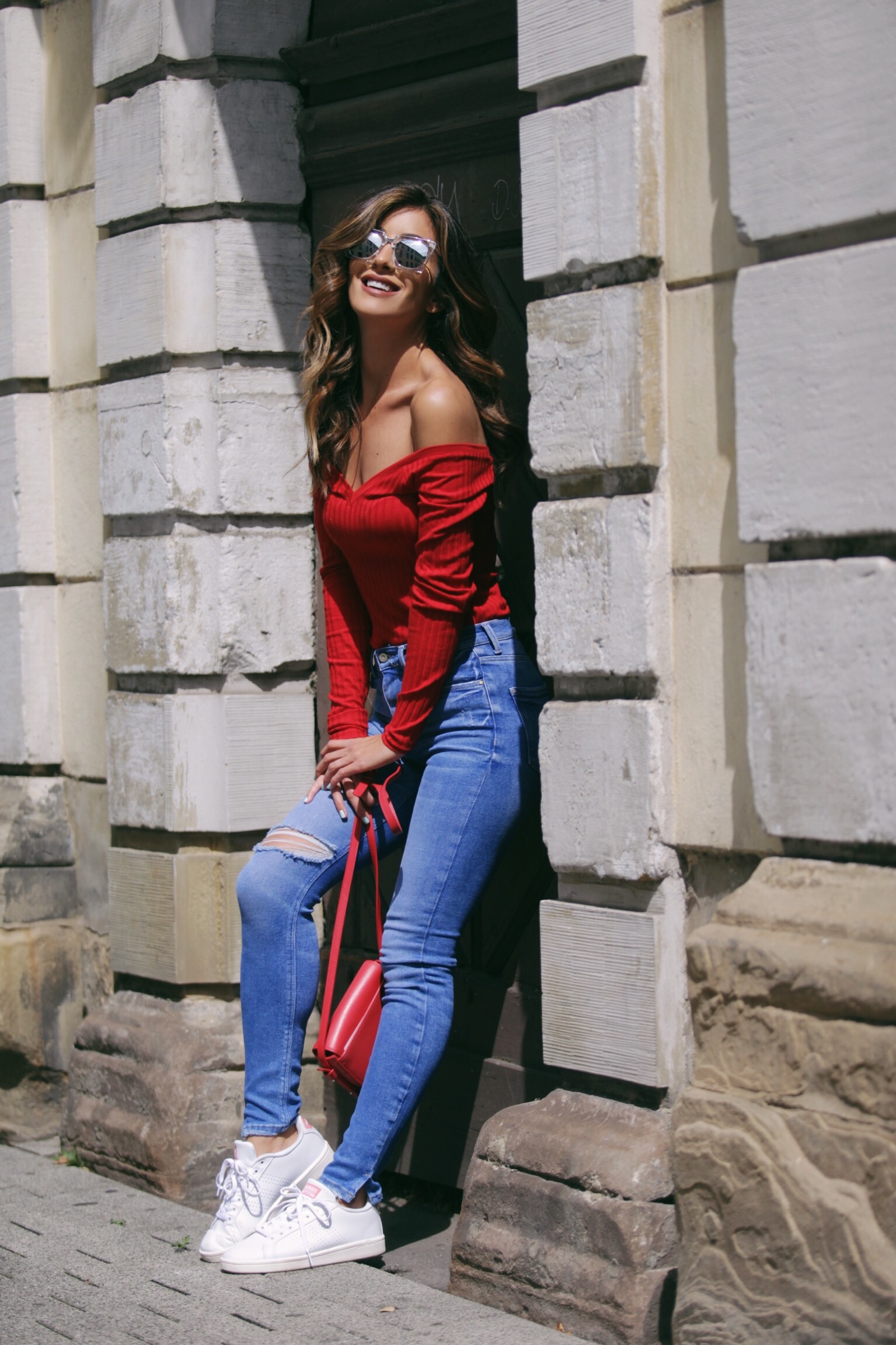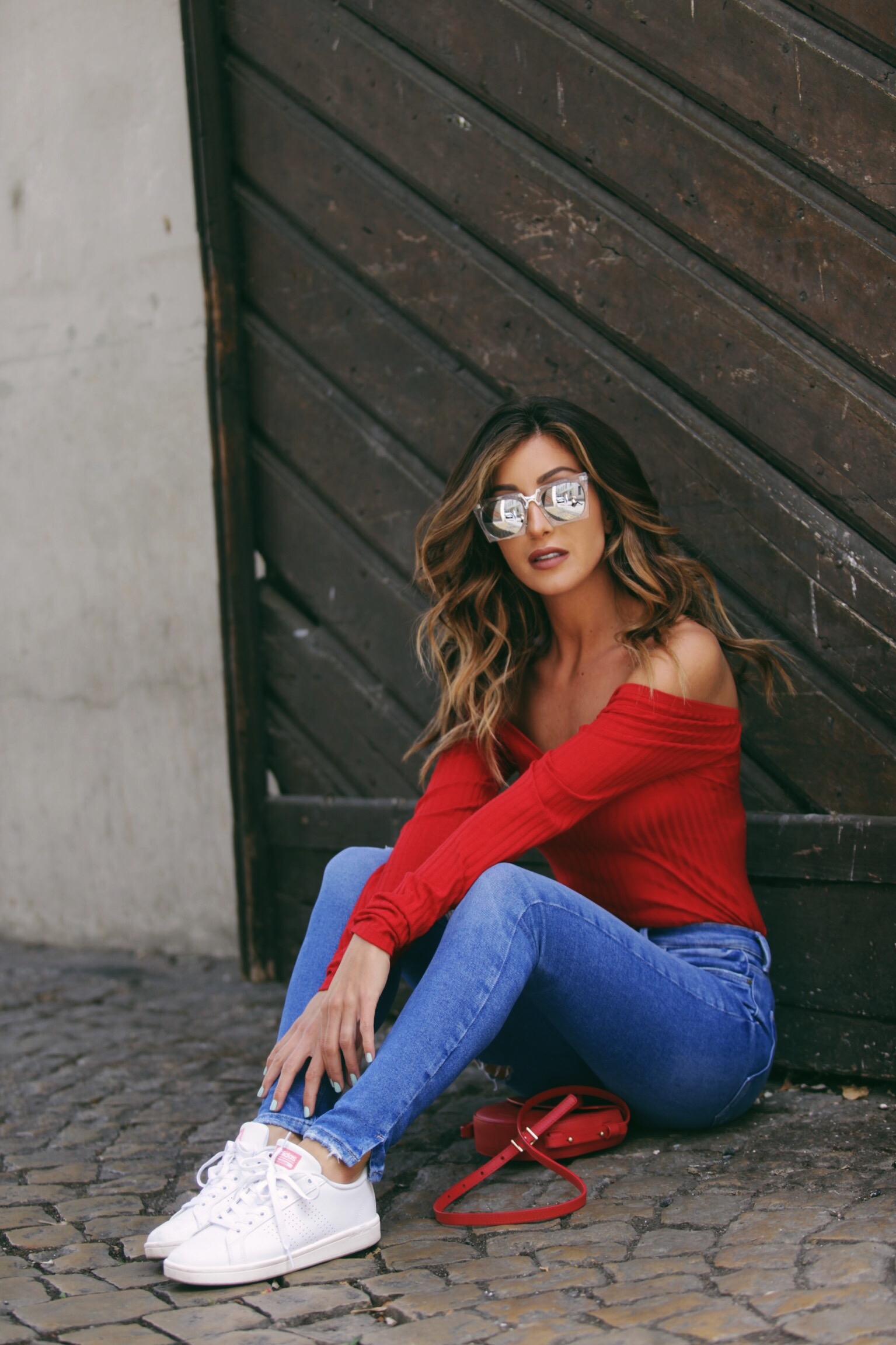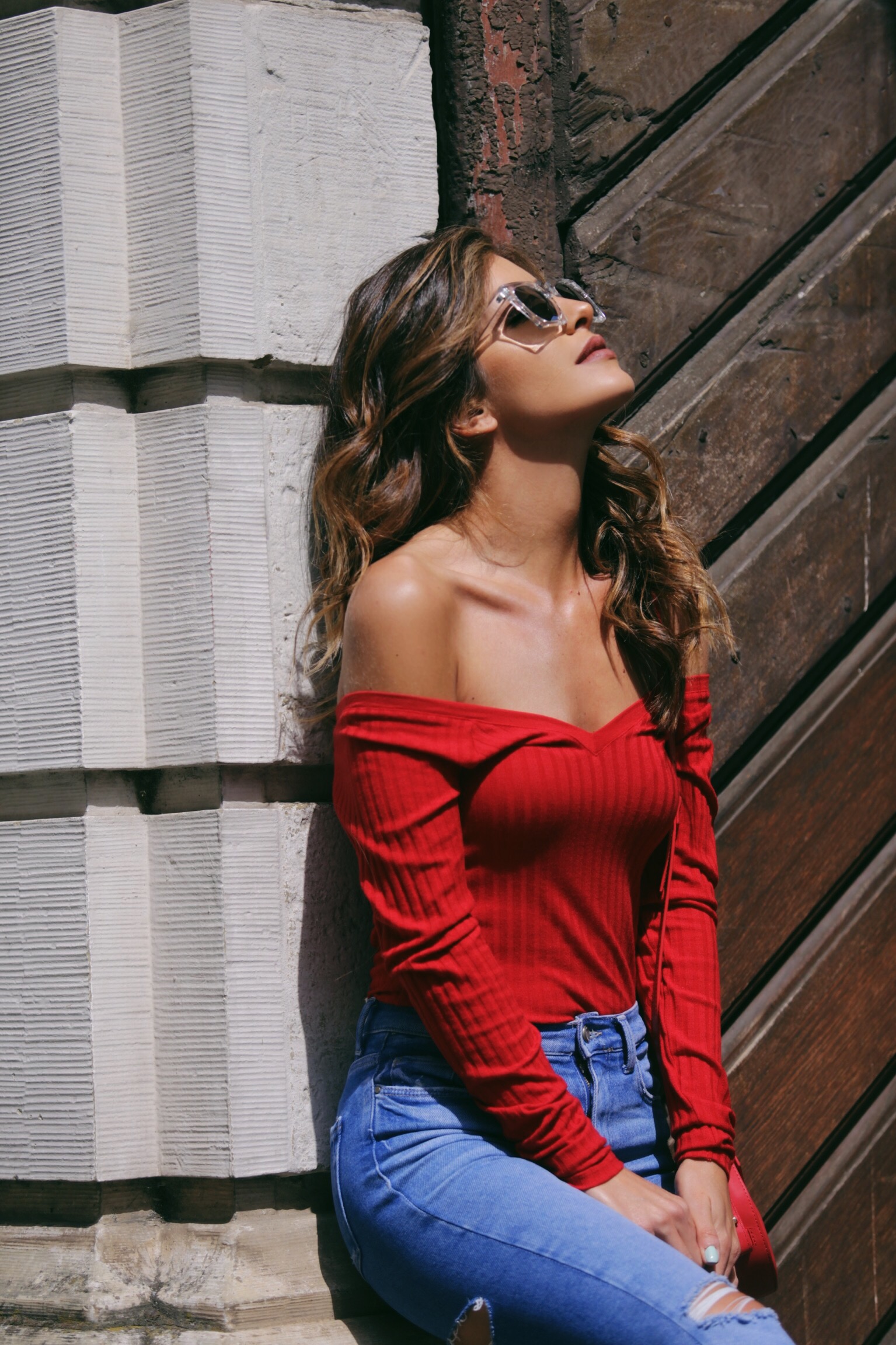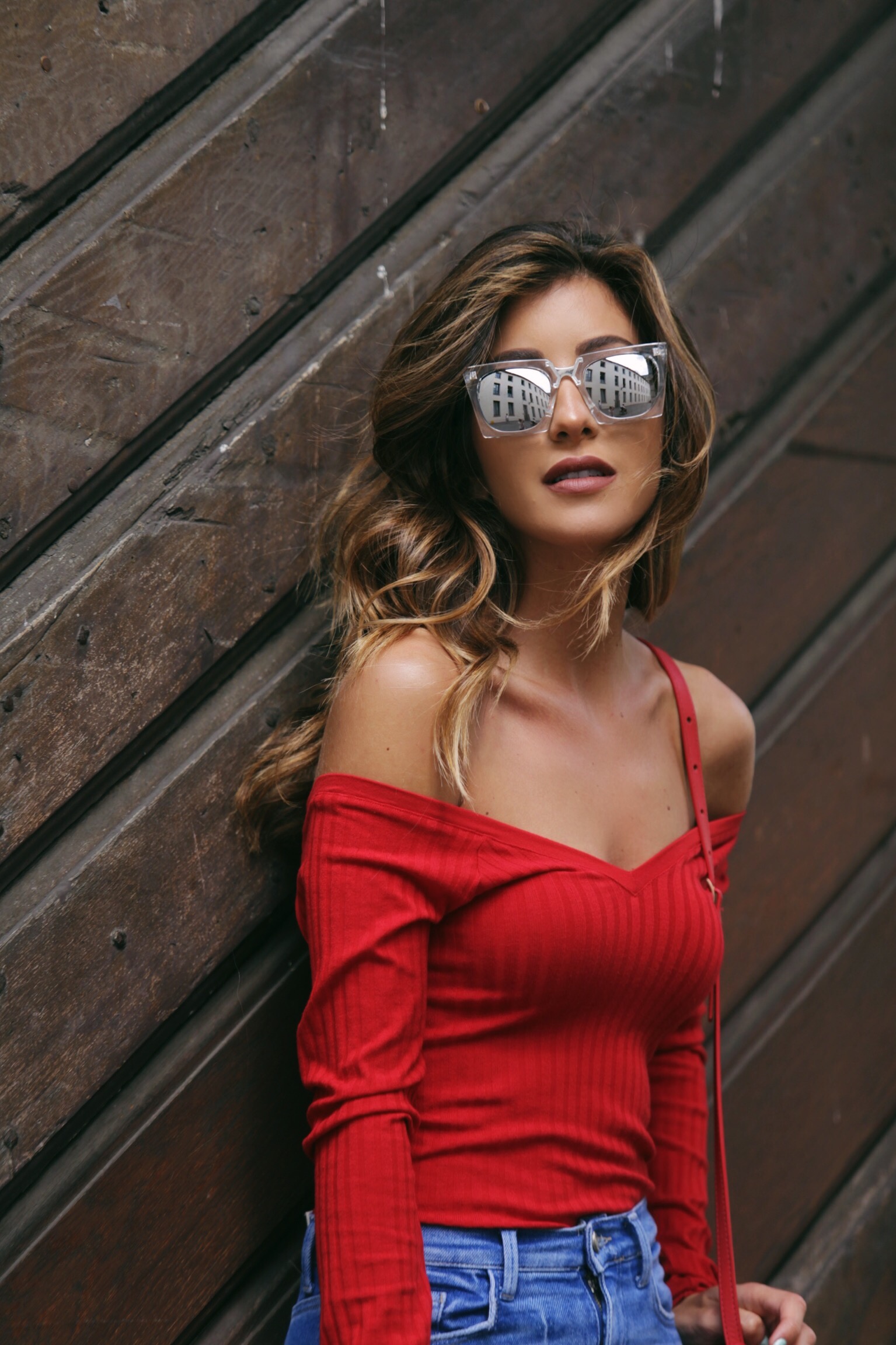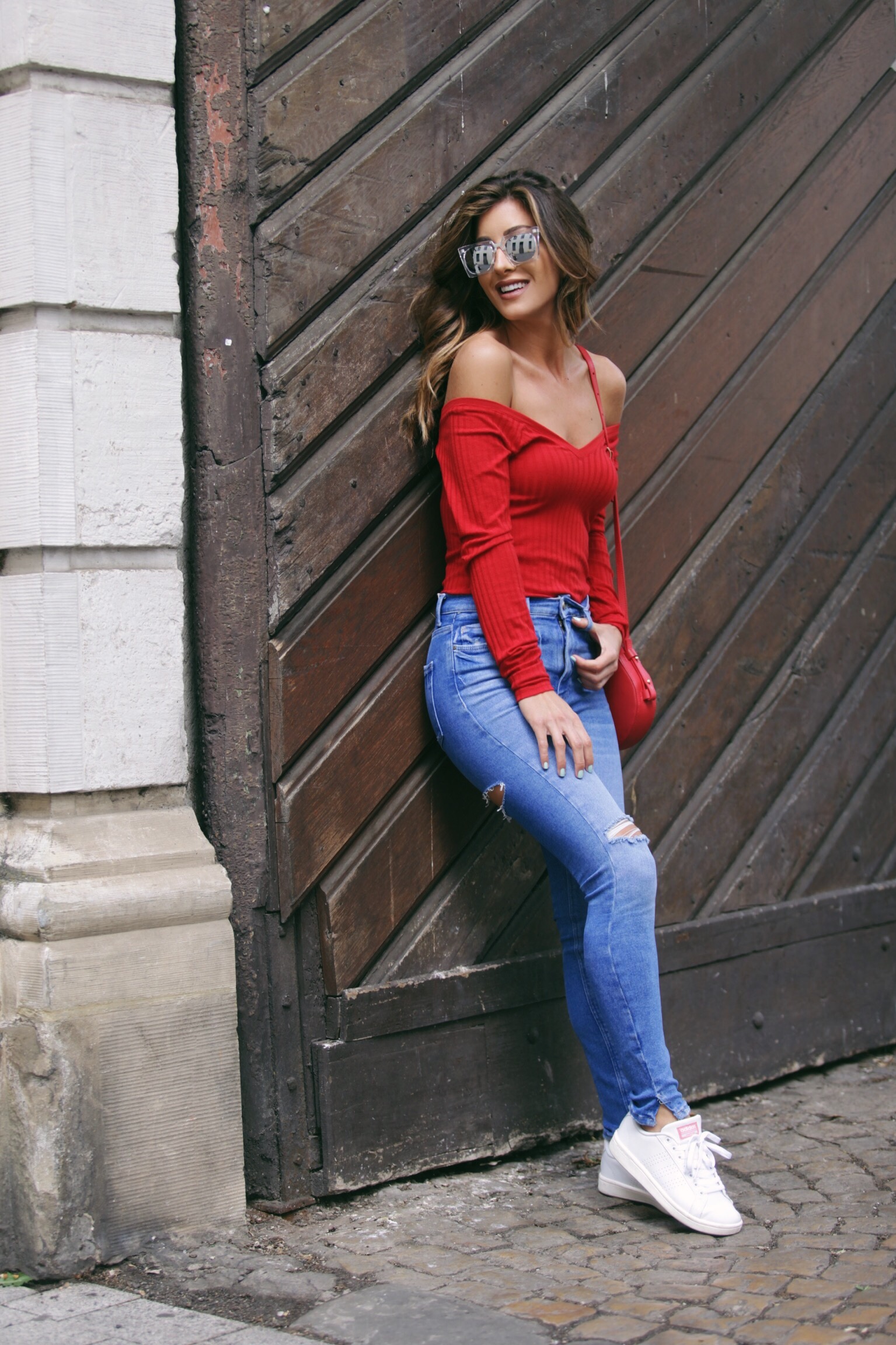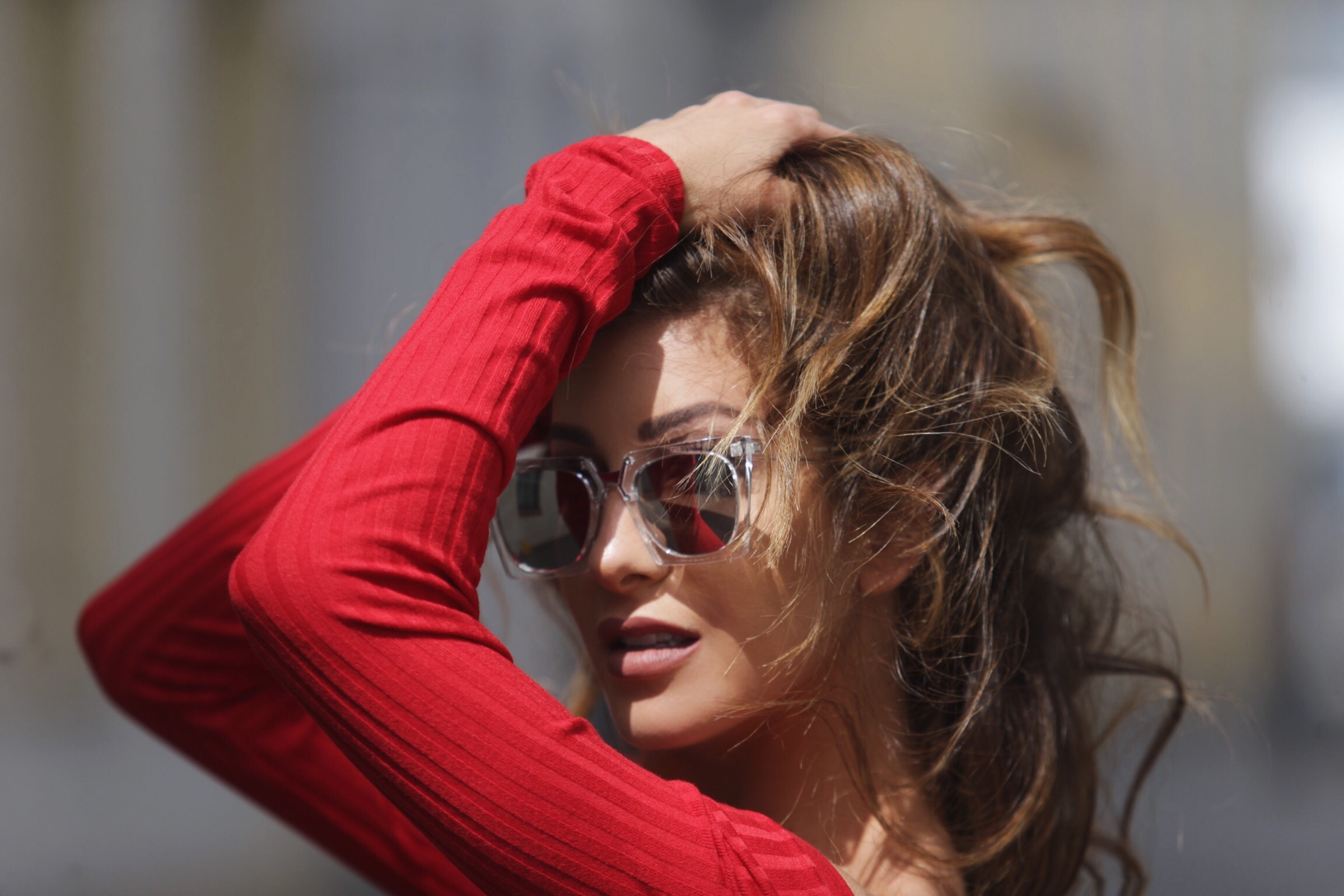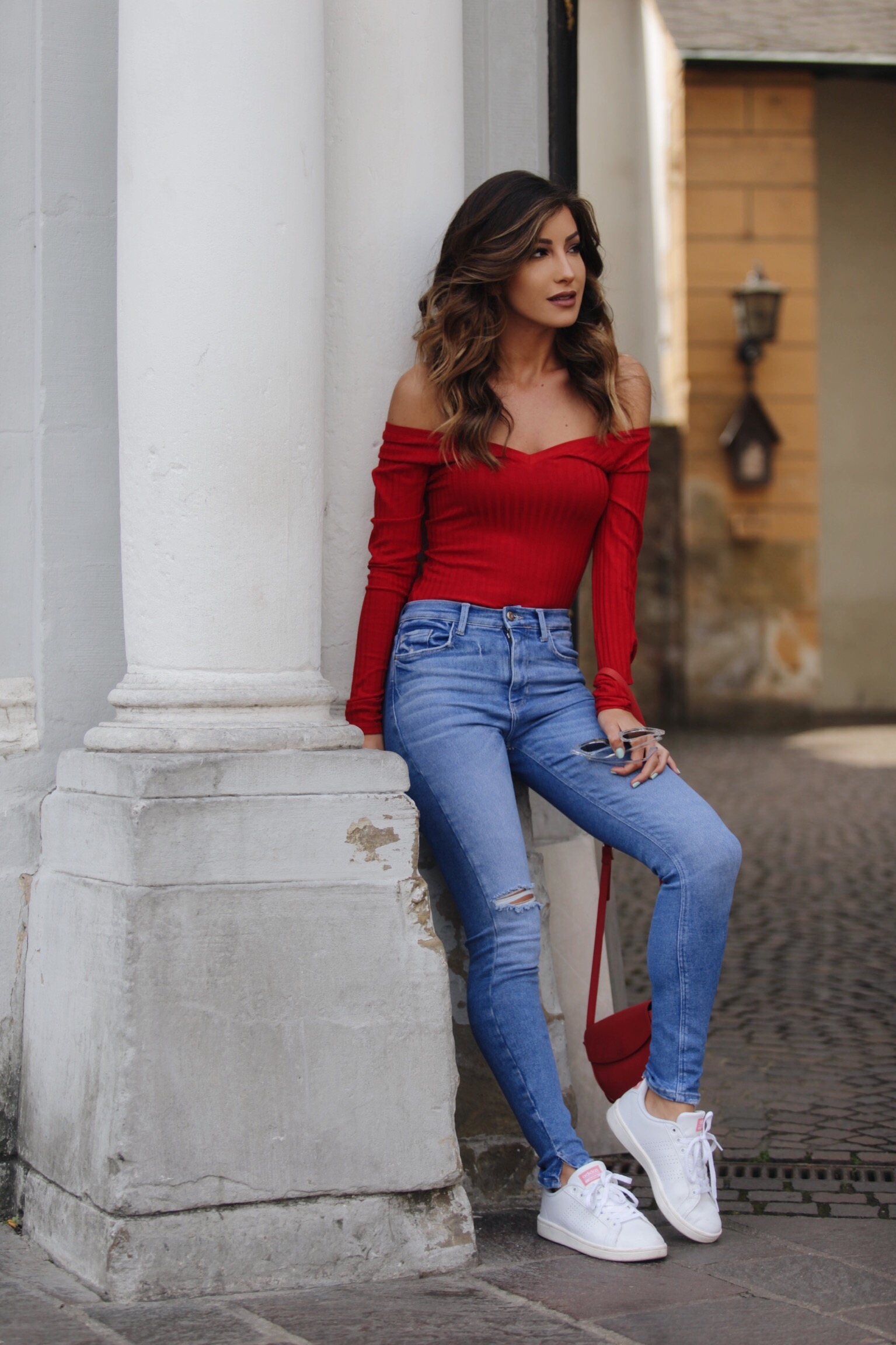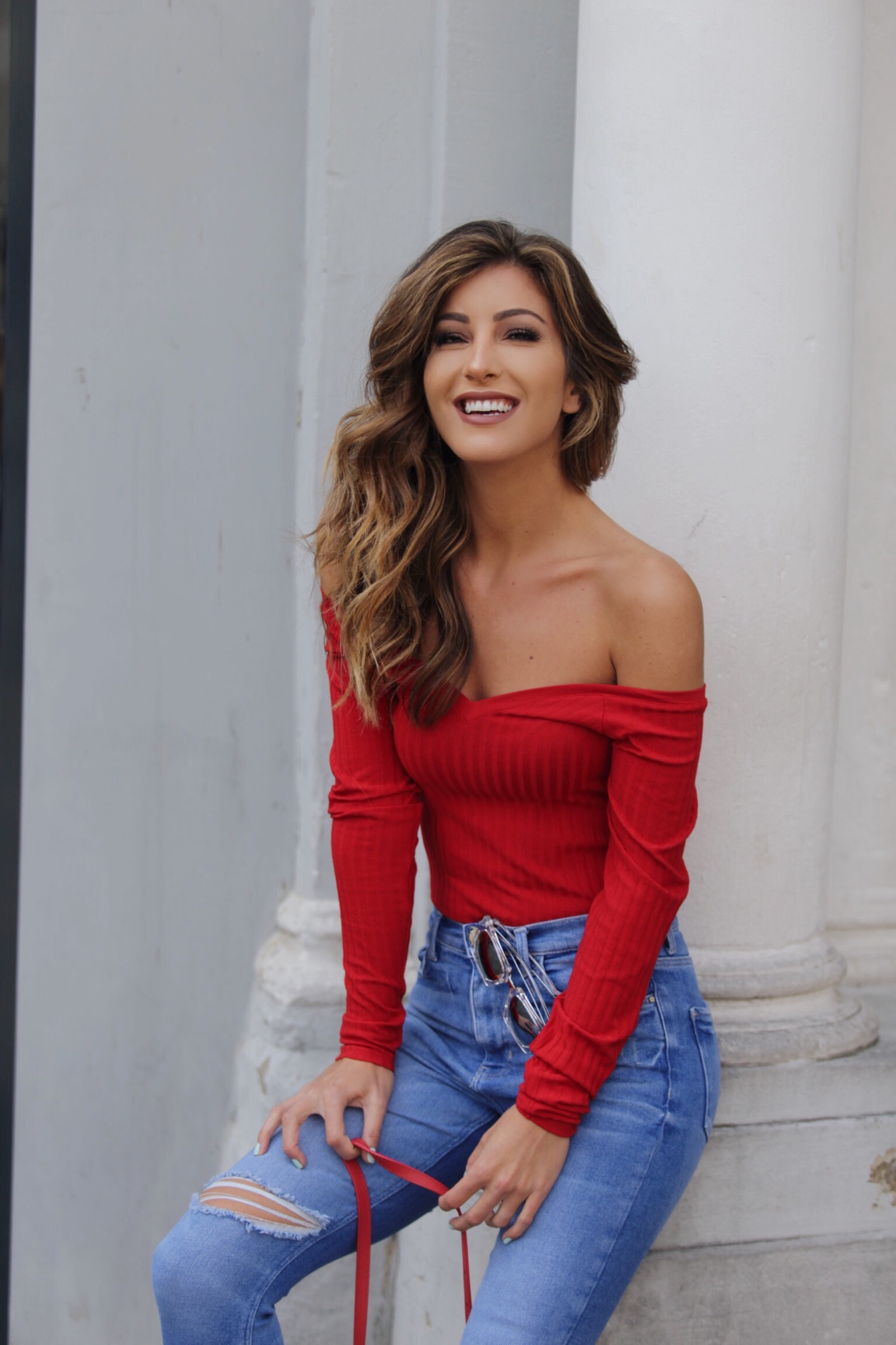 I know there are a billion pics for this look, but my new photographer Esther Jansen really KILLED IT. I had to share more than the usual 4-5. Hope ya'll don't mind!
Red Off Shoulder Top: Zara, Blue Jeans: Zara, Sunnies: Forever 21, Bag: c/o Skagen.