This post is in partnership with Lulus.
One thing I love about being a woman is the fact that I can wear dresses. I know it sounds pretty obvious but wearing a dress is like wearing a mask. Every style makes you feel different, whether it's sexy, relaxed, cozy, or just simply pretty. I've recently discovered Lulus a year or so ago and instantly fell in love with their wide range of stylish and affordable dresses. They literally have something for everyone. I may be 31 years old but I still peruse even the Homecoming Dresses they have because they're so perfect for any occasion, and any age!
I chose two dresses that I simple adore and they are both so different from each other. One is a burnt orange off shoulder lace dress and the other is a blush pink midi dress. Both make my heart swoon and I can see myself rocking these babies for almost any occasion whether it's a wedding, a bridal shower, baby shower or even just a date night with my hubby.
The first dress is from J.O.A and is only $85! Get it here.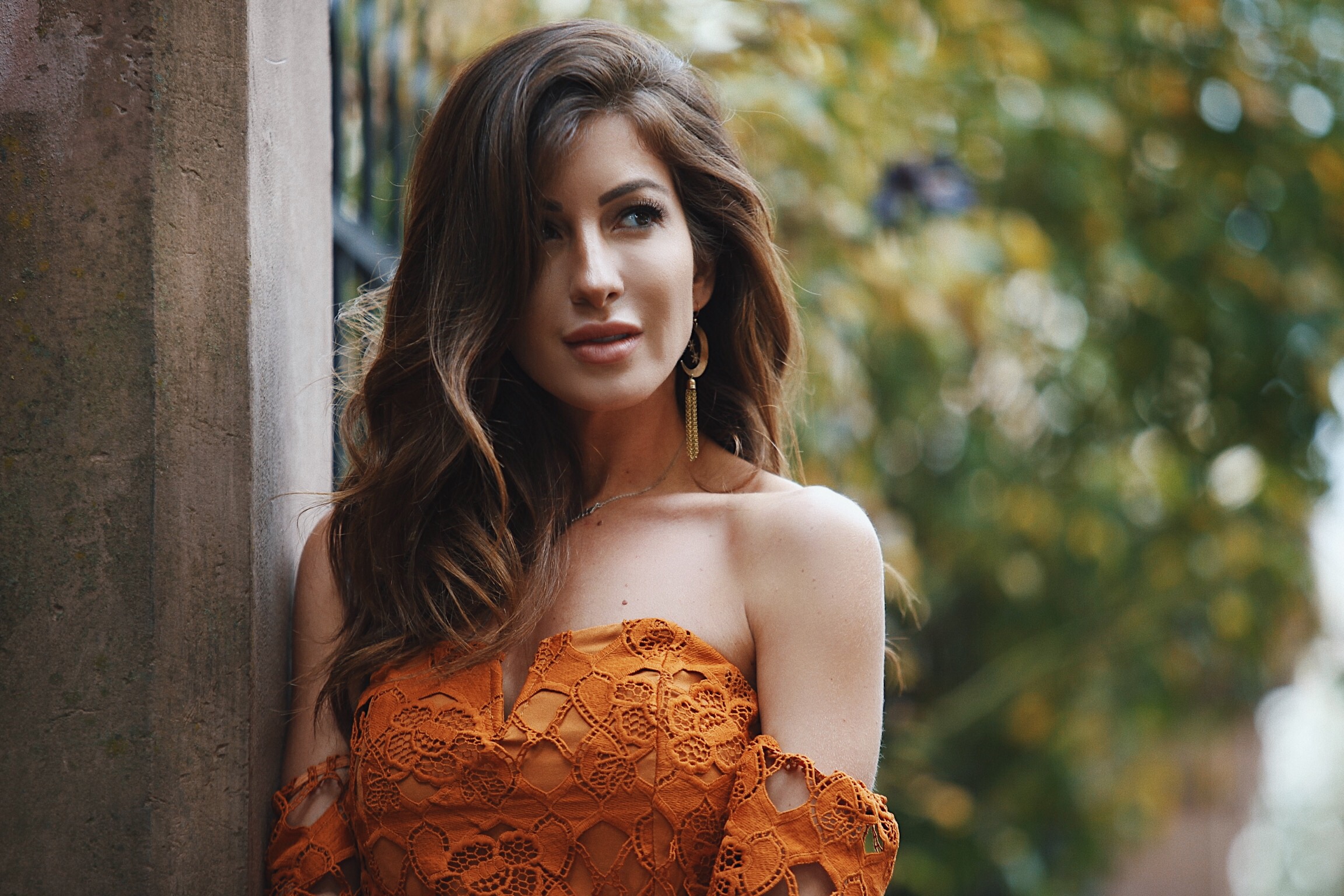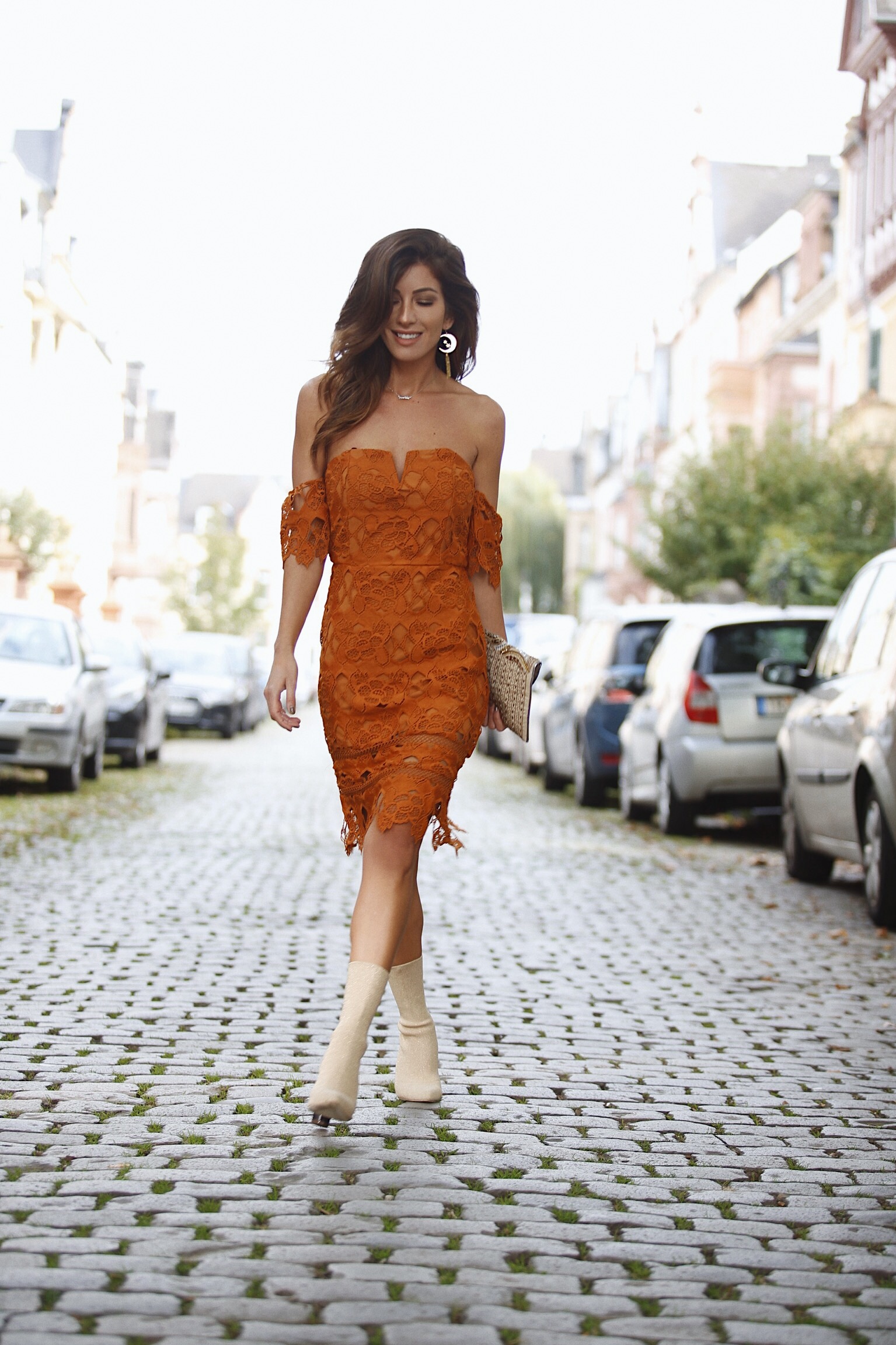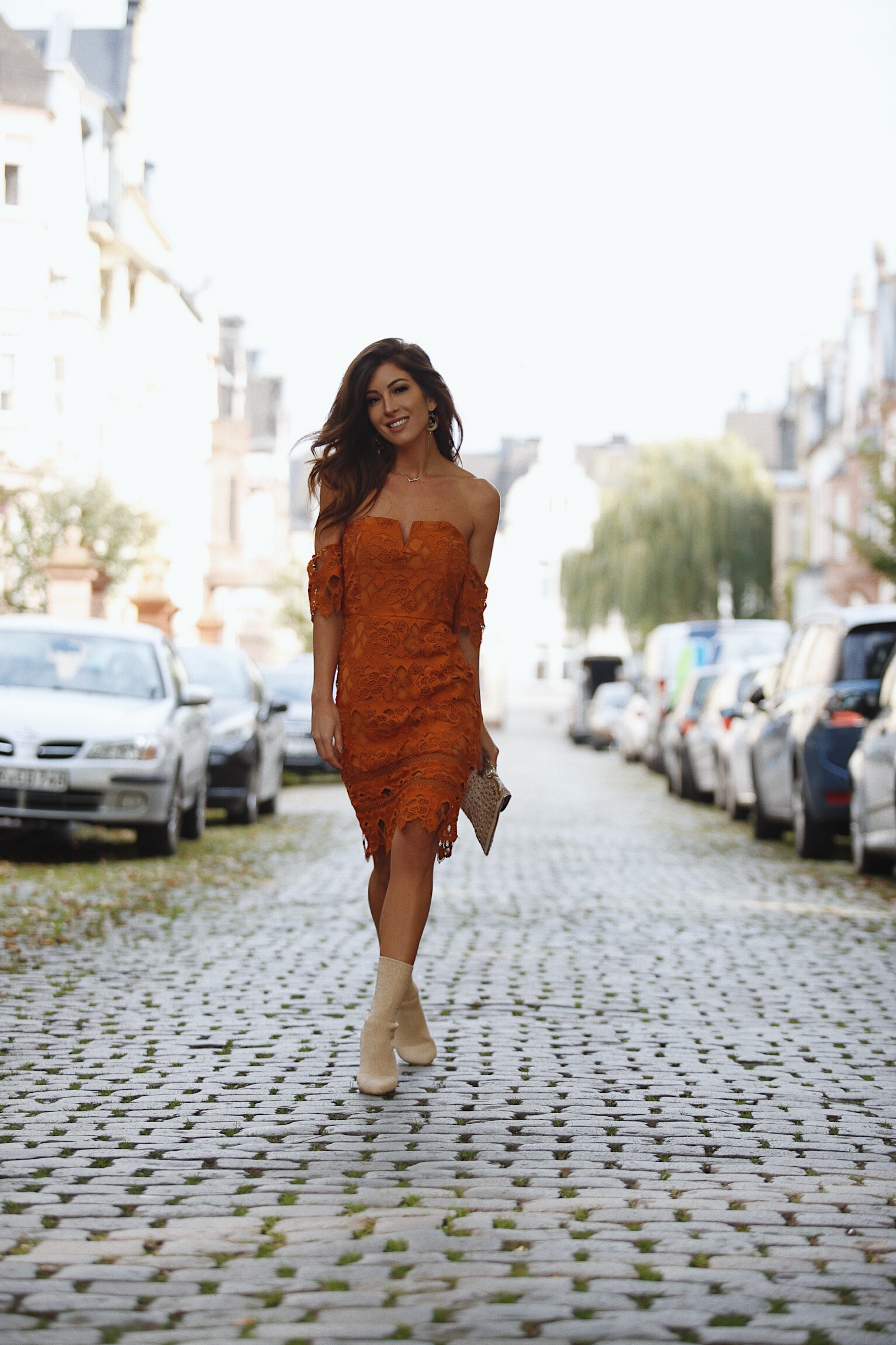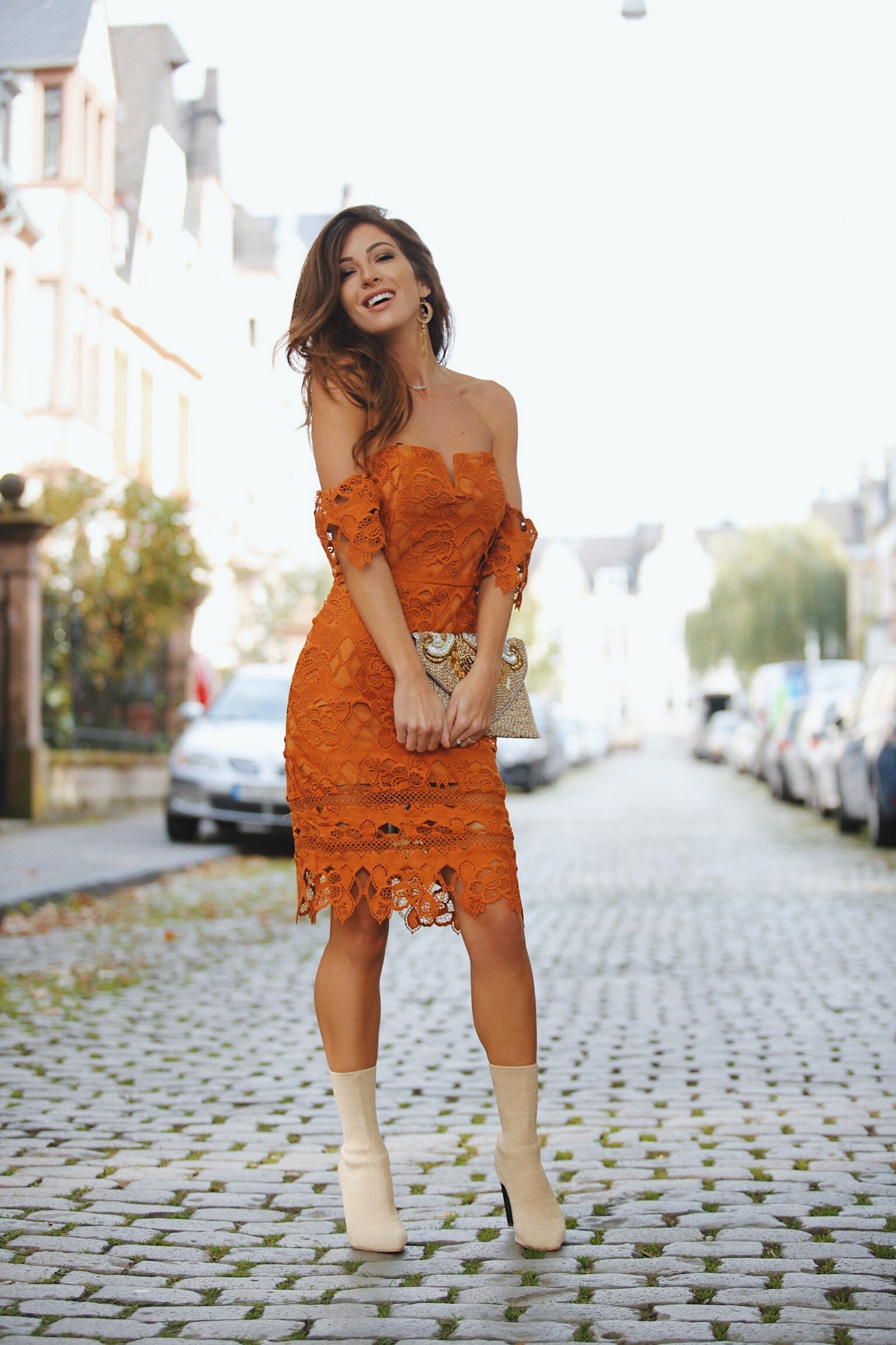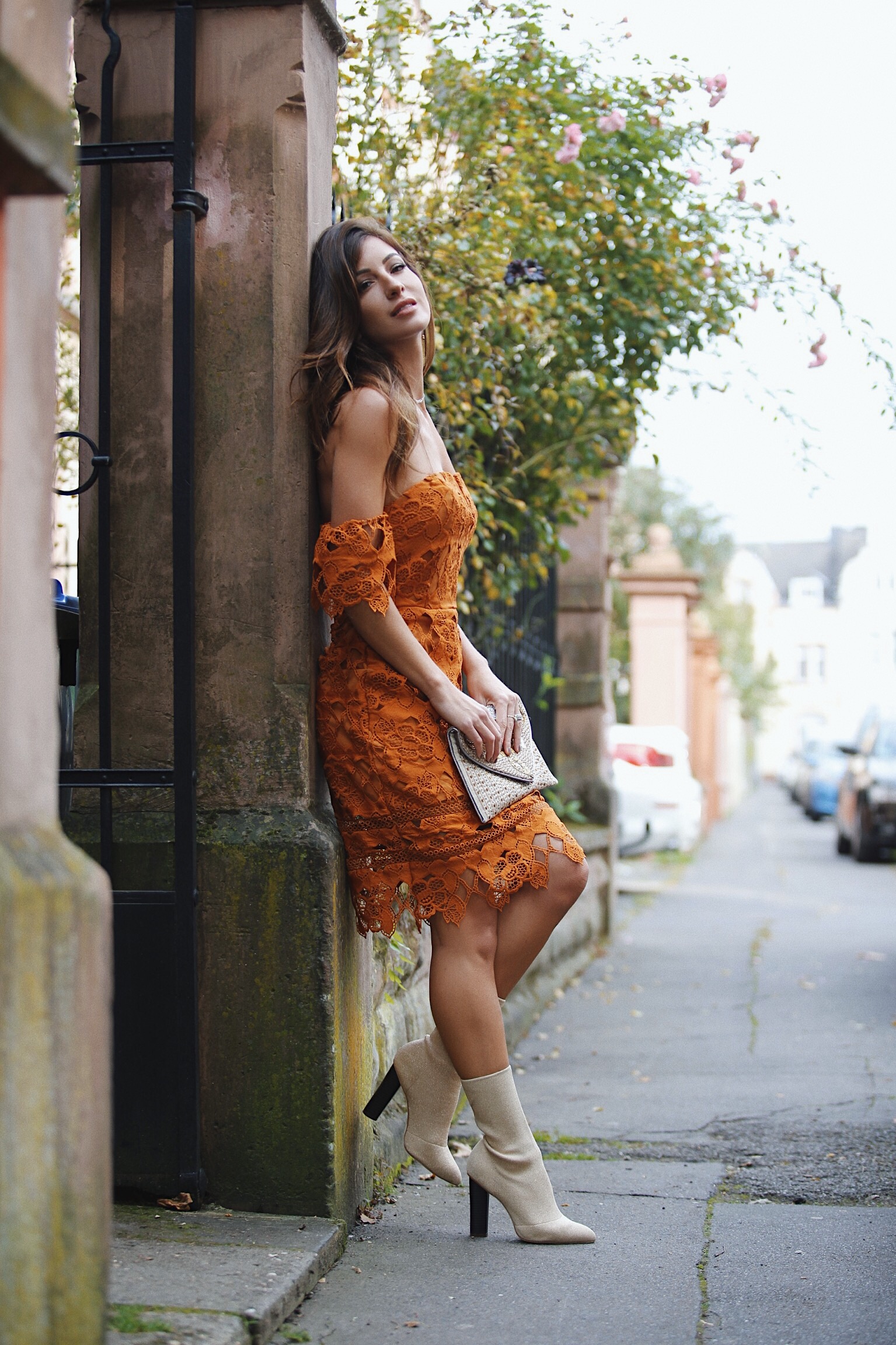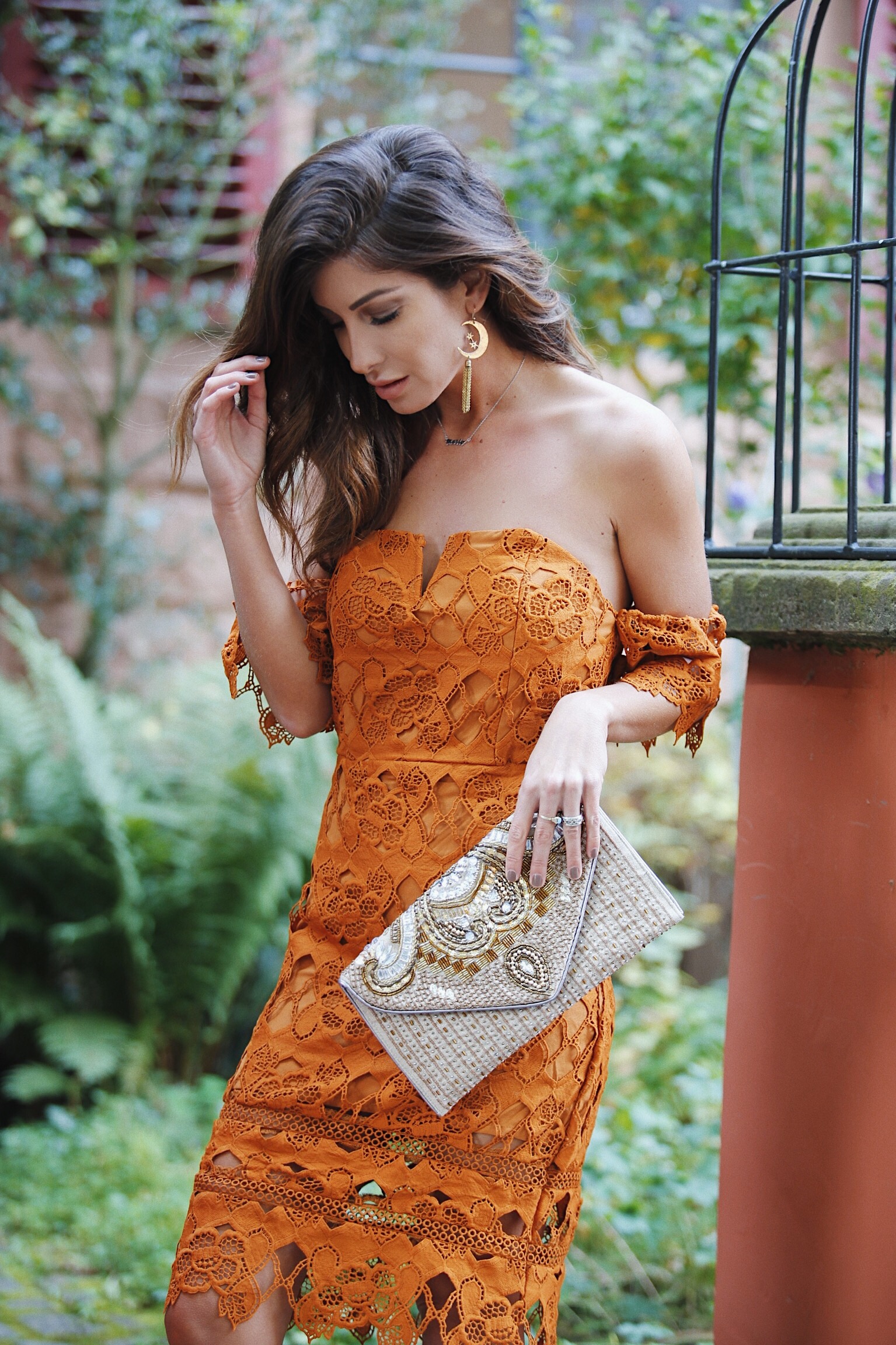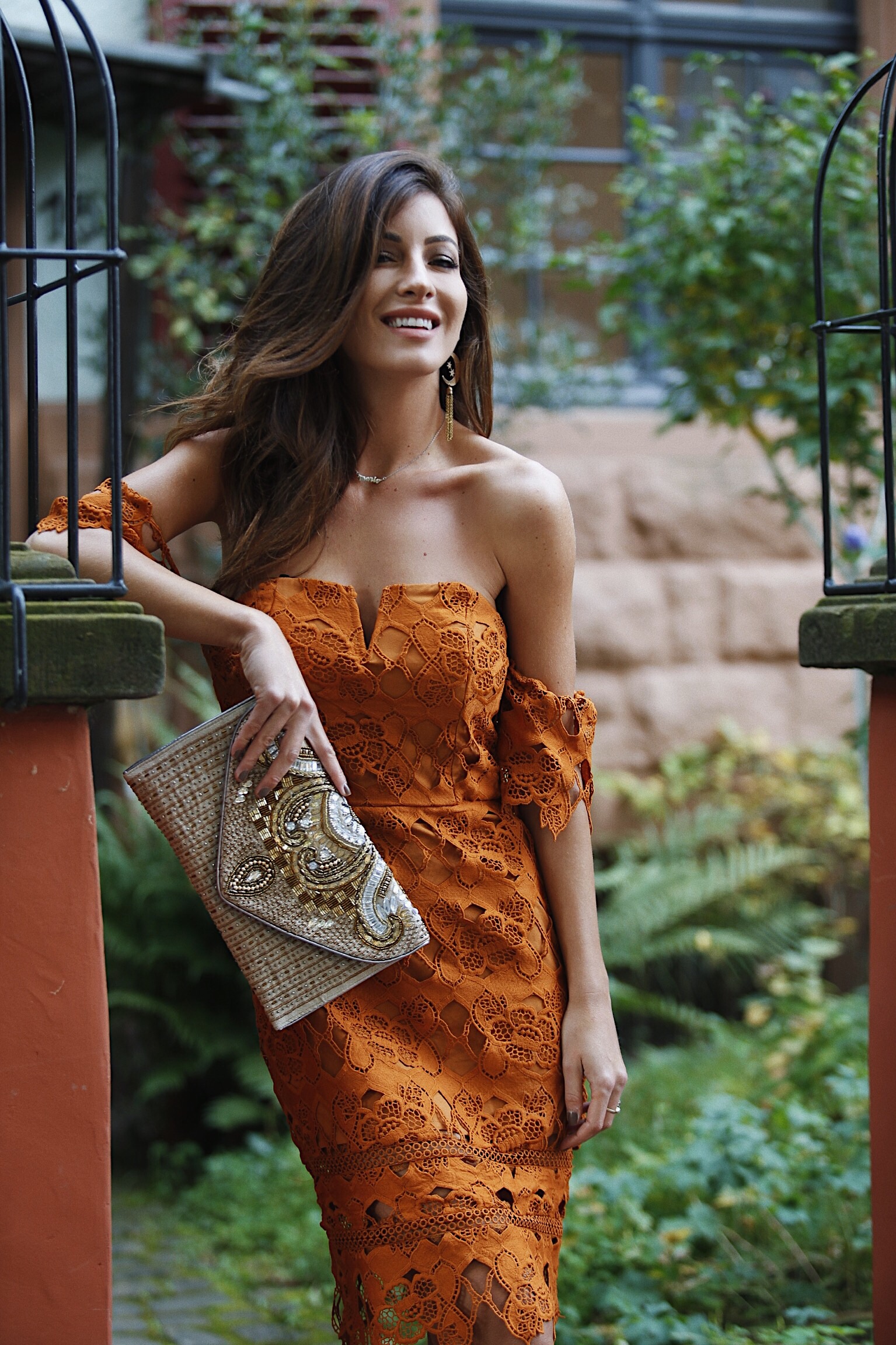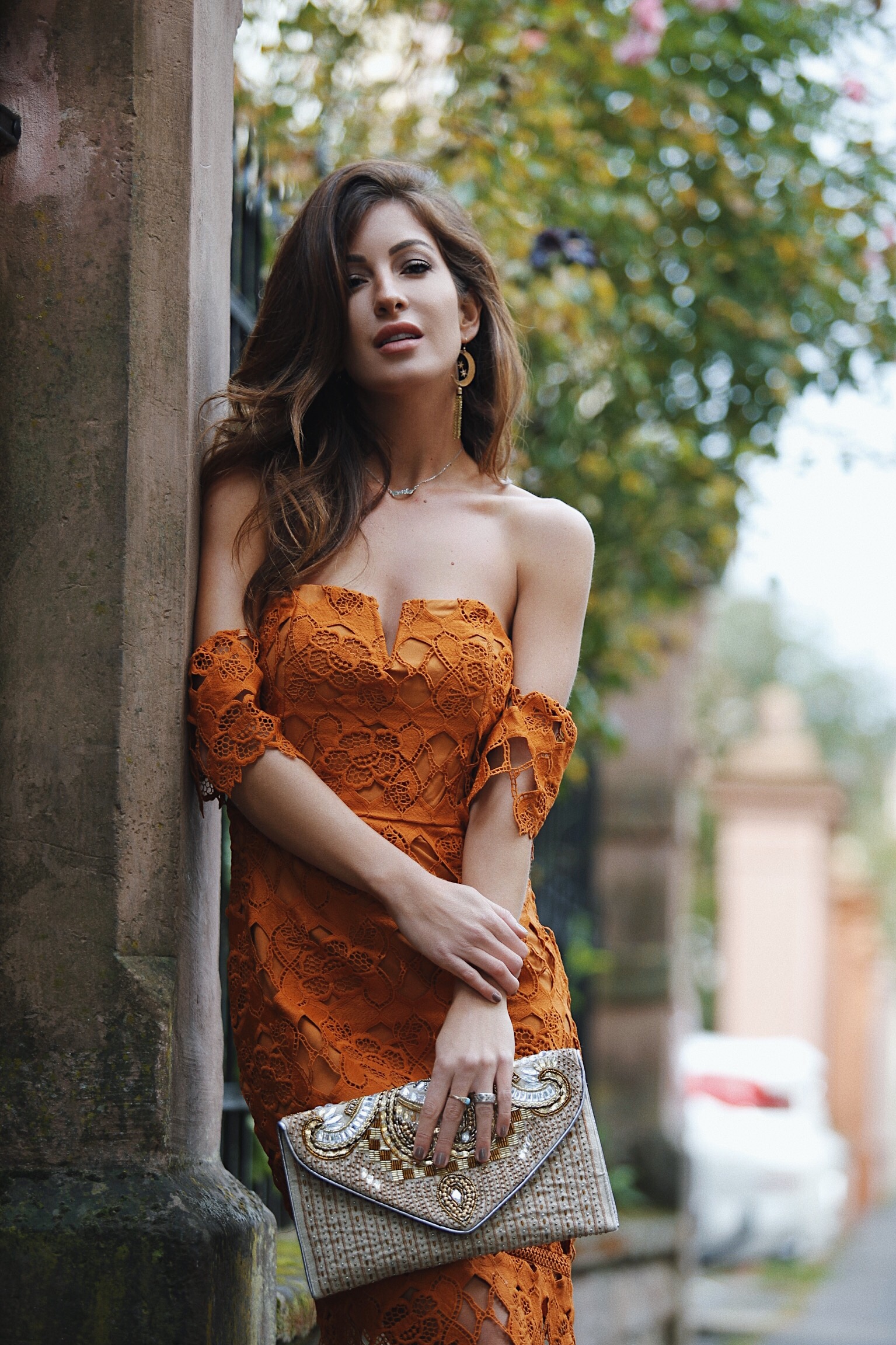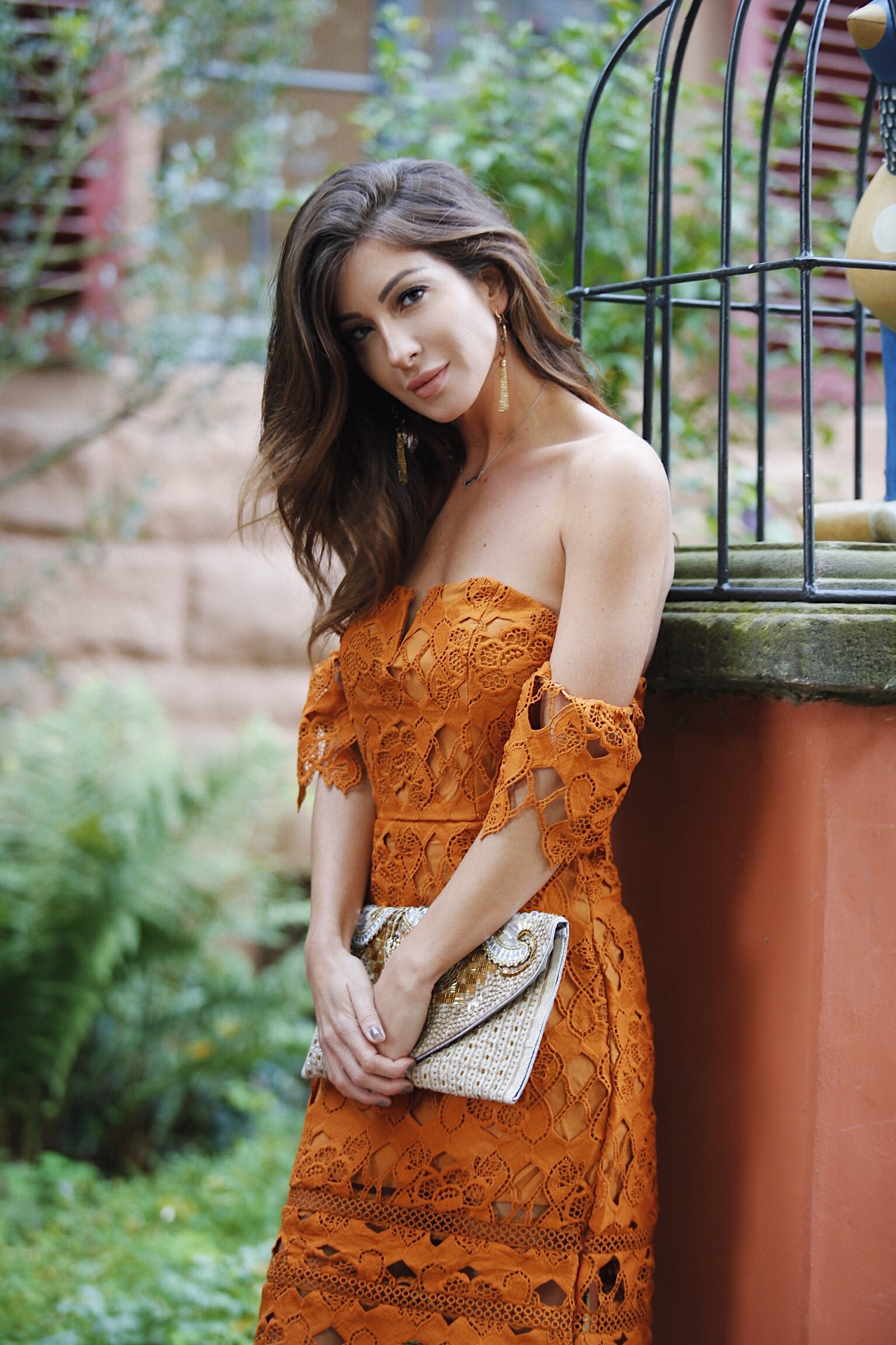 I paired this dress with a sequined gold and cream clutch and cream shimmer sock booties to keep the look a little bohemian and casual. Naturally, this dress with a killer pair of heels would be ultra-glam. Since I wore this to a daytime event, I chose to keep the look slightly more casual. I also wore these sweet crescent and star drop earrings that I simply love!
Shop these items by clicking "HERE".
Earrings: HERE.
Dress: HERE.
Shoes: HERE.
Clutch: HERE.
The next look is a blush pink midi dress I paired with satin baby pink lace up heels. I absolutely adore this dress. It's chic, sexy and very elegant. I paired it with a three-ball drop earrings and the same sequined gold clutch for a date night with my man. He absolutely loved this look and was constantly complimenting me (I LOVE it when he does ❤️ ). I felt so feminine and sexy the whole night and I can't wait to wear this dress again for the cooler seasons with more layers.
This dress is by Keepsake and is on sale and now $88: Get it here.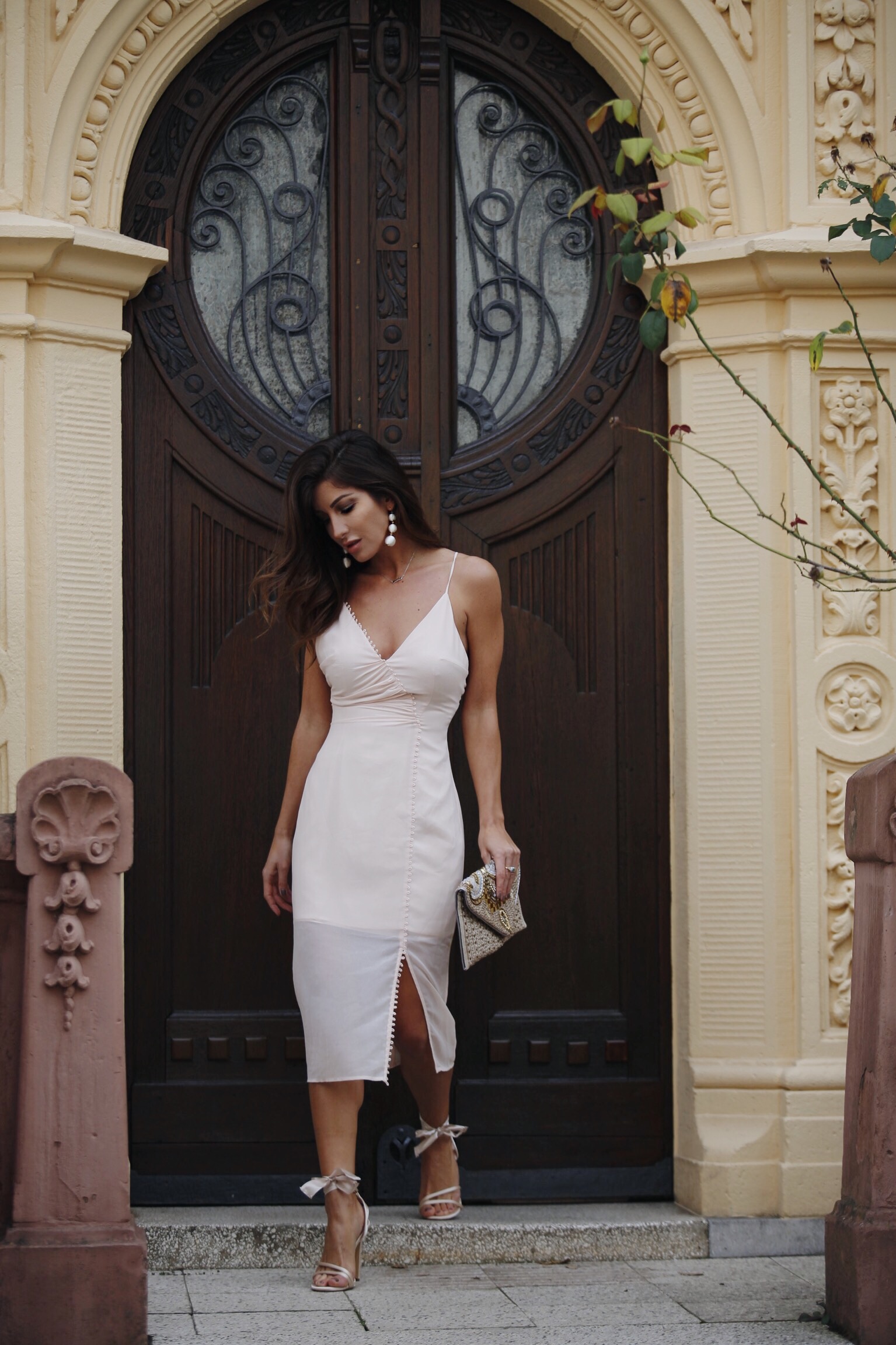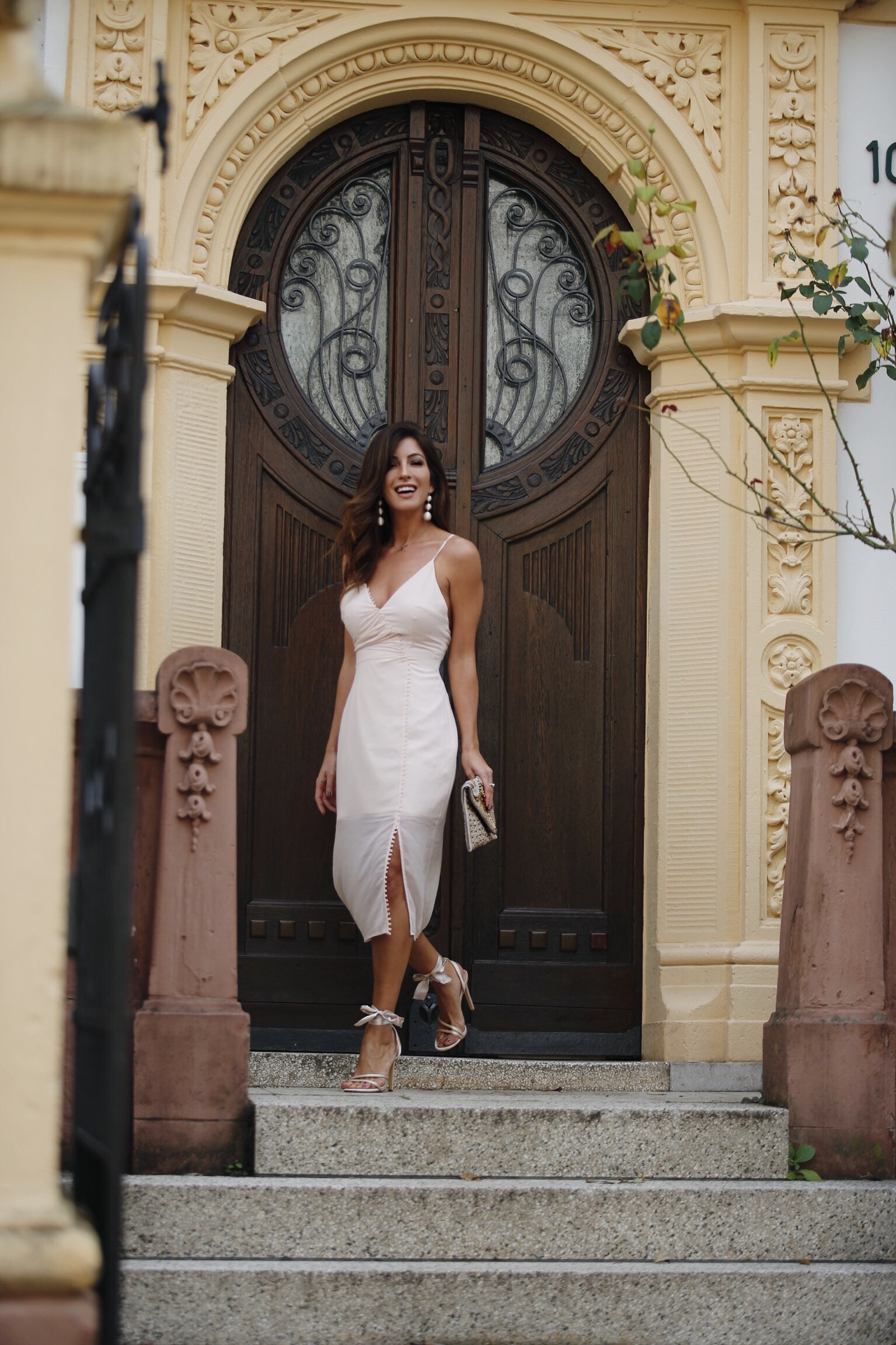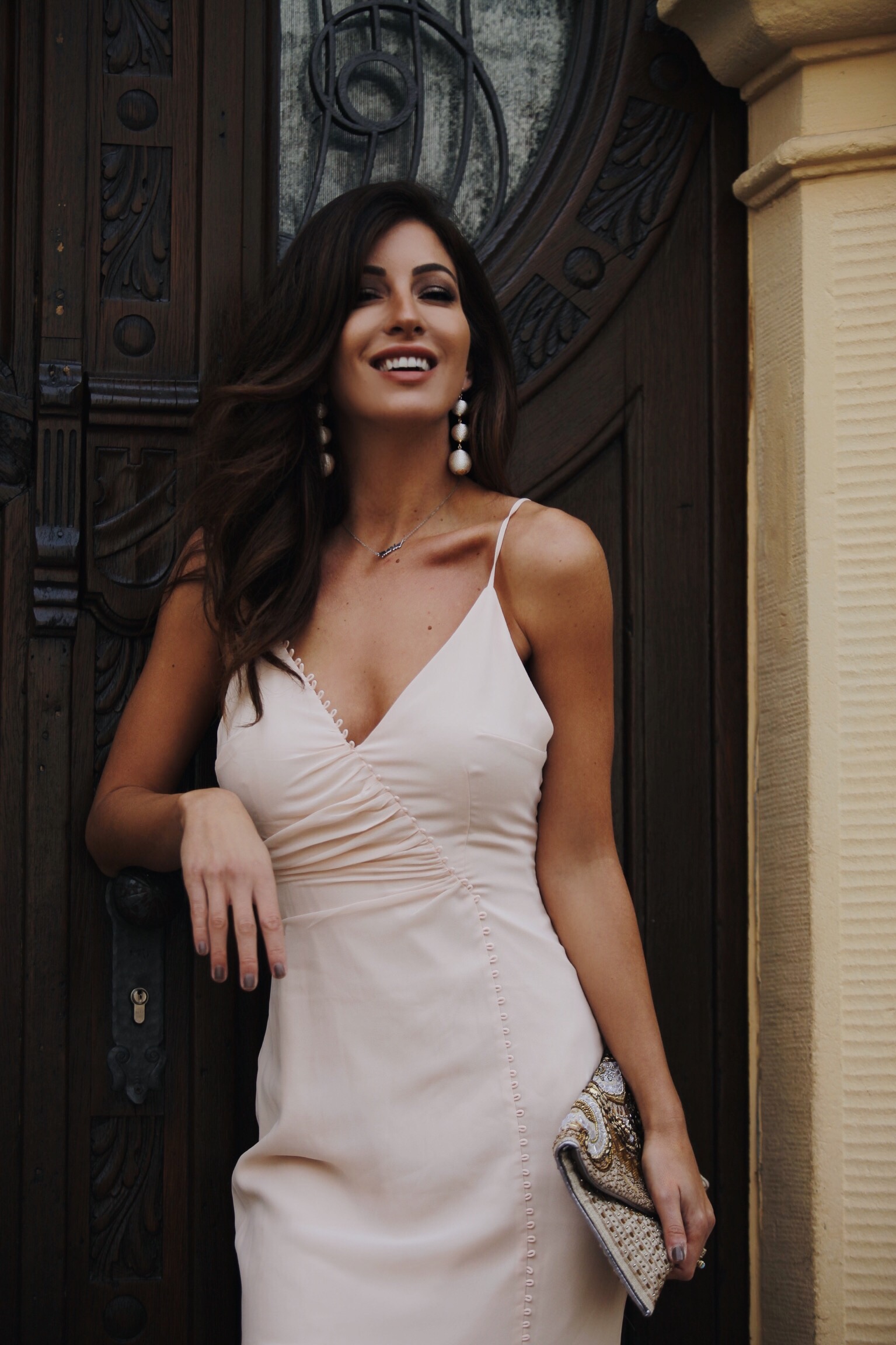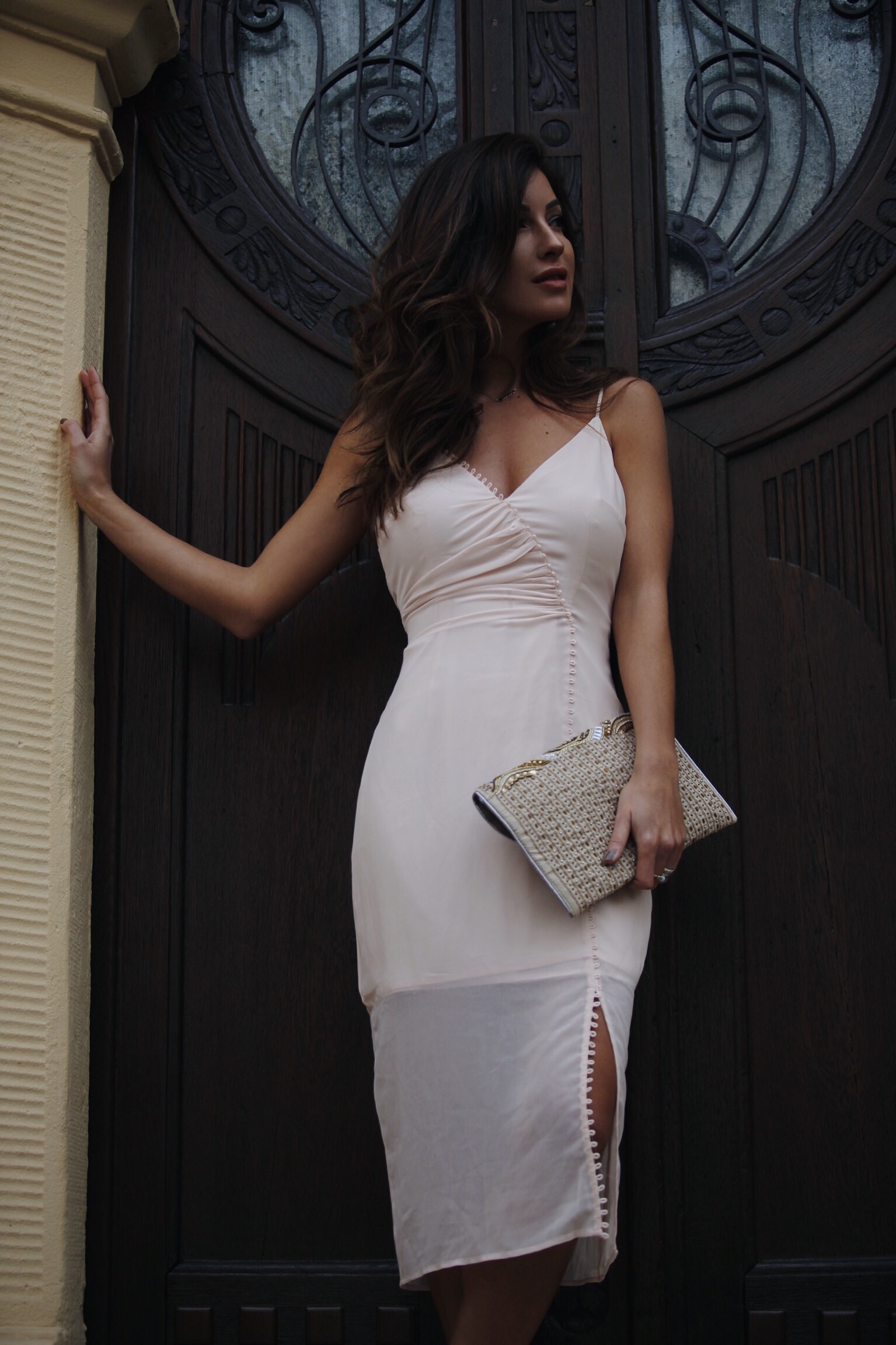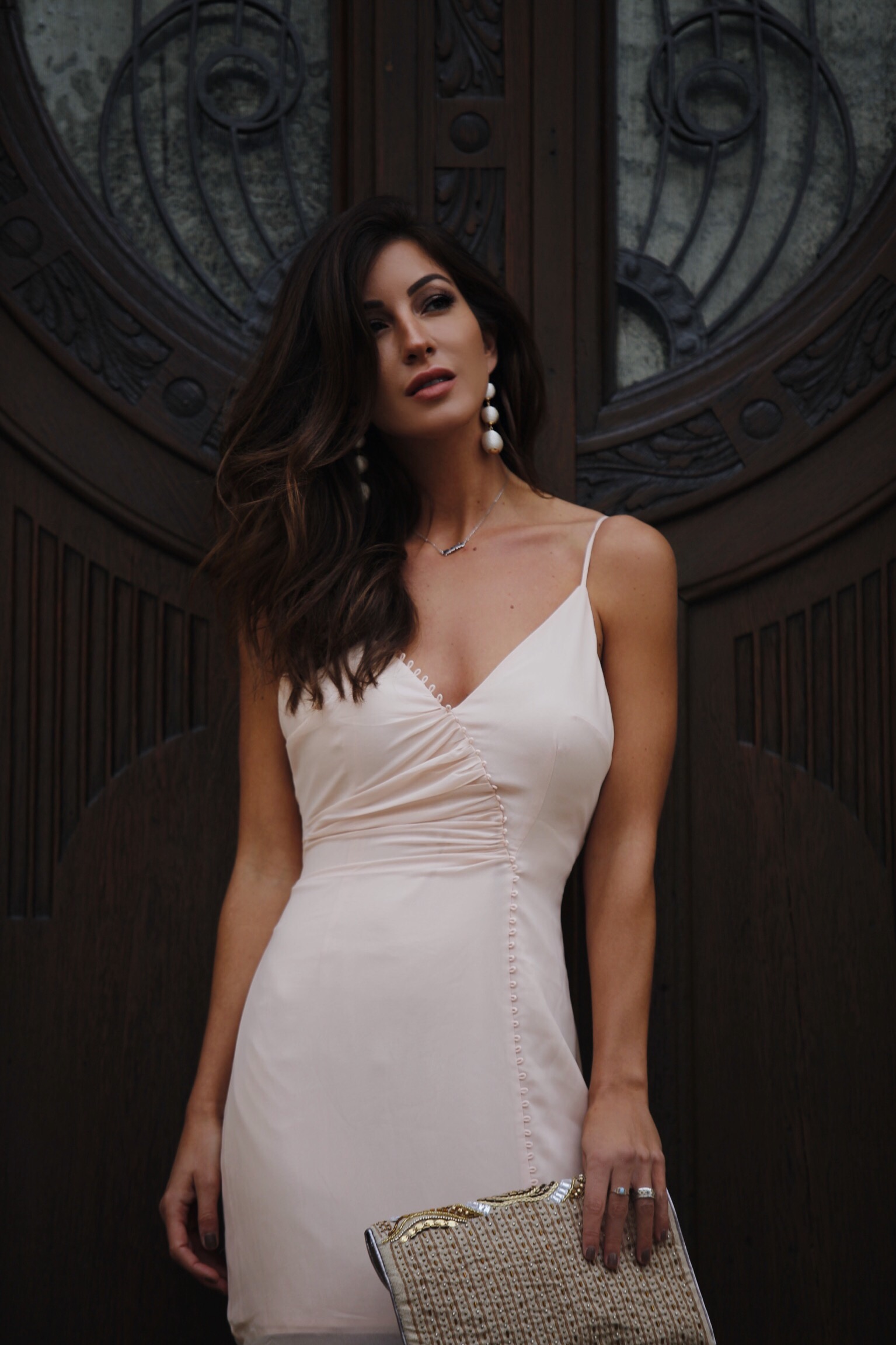 Shop these items by clicking "HERE".
Dress: HERE.
Clutch: HERE.
Shoes: HERE.
Earrings: HERE.
I hope this post inspires you to put on a dress and own whatever mood it puts you in. As Shania said it best, "Man, I feel like a woman!". Cue dancing.
Be sure to check out Lulus Homecoming Dresses.
Photography by: Esther Jansen Photographie