Yup. You read that right.
Imagine…
A land of sweet, colorful, smellable, touchable, tastable things related to ice-cream was real?
Or how about place where every inch of every room is picturesque, unique, tasty and makes you smile?
A modern-day Wonka Factory.
But sweeter.
The Museum of Ice Cream is the hype in Los Angeles right about now when it comes to many things. One being, the most sought-ofter place to take pictures and two, being a magical place full of art.
I was invited to check out the Museum of Ice Cream here in Los Angeles today! It officially opens tomorrow the 22nd of April, so I felt super honored to get that sneak peek!
I hope you guys enjoy the magic of the Museum of Ice Cream and be sure to check it out if you're in Los Angeles!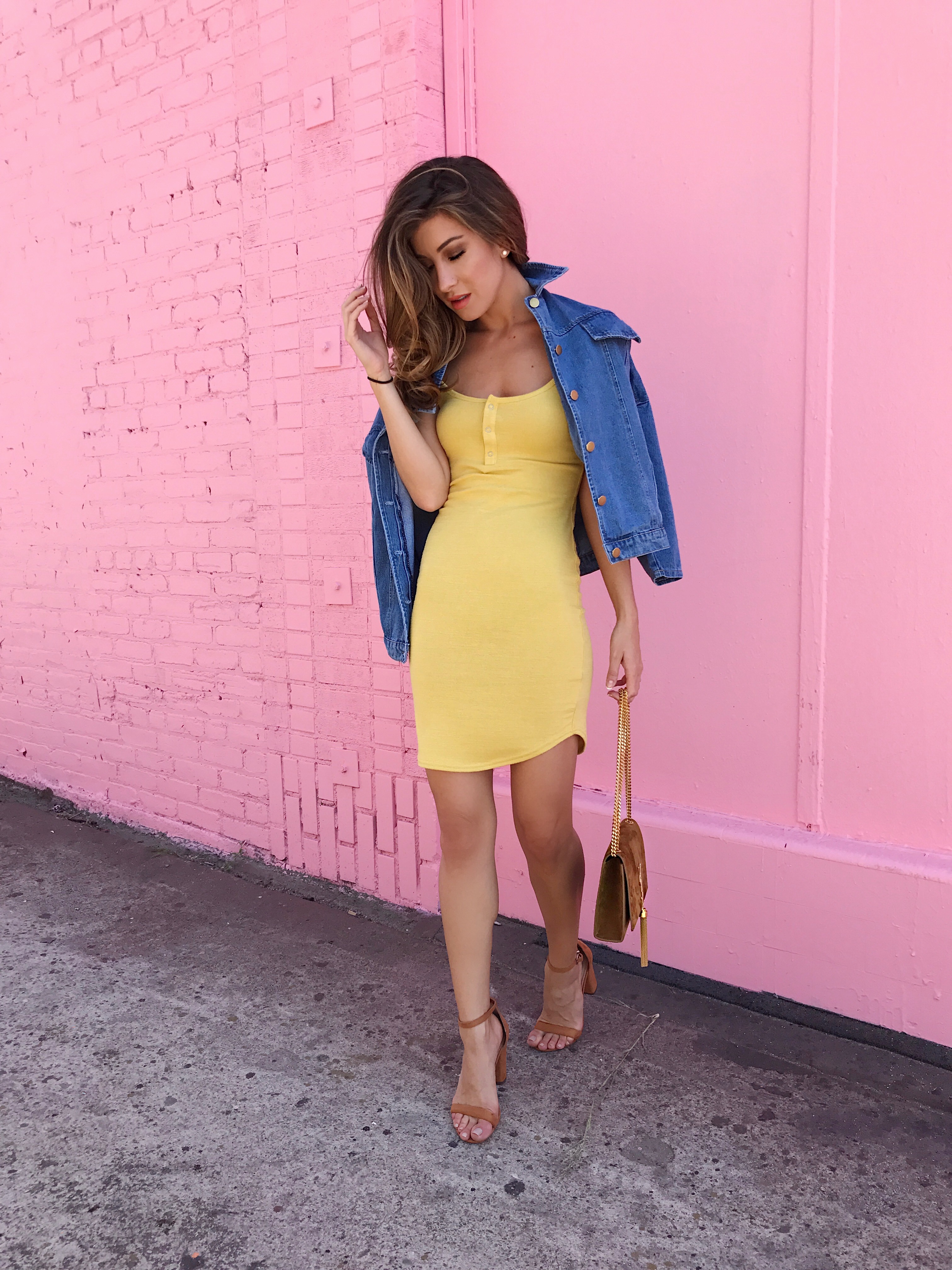 What I wore:
Yellow Dress: c/o Aritzia (get it here), Nude Sandals: c/o Call It Spring, Bag: YSL, Denim Jacket: c/o SheInside.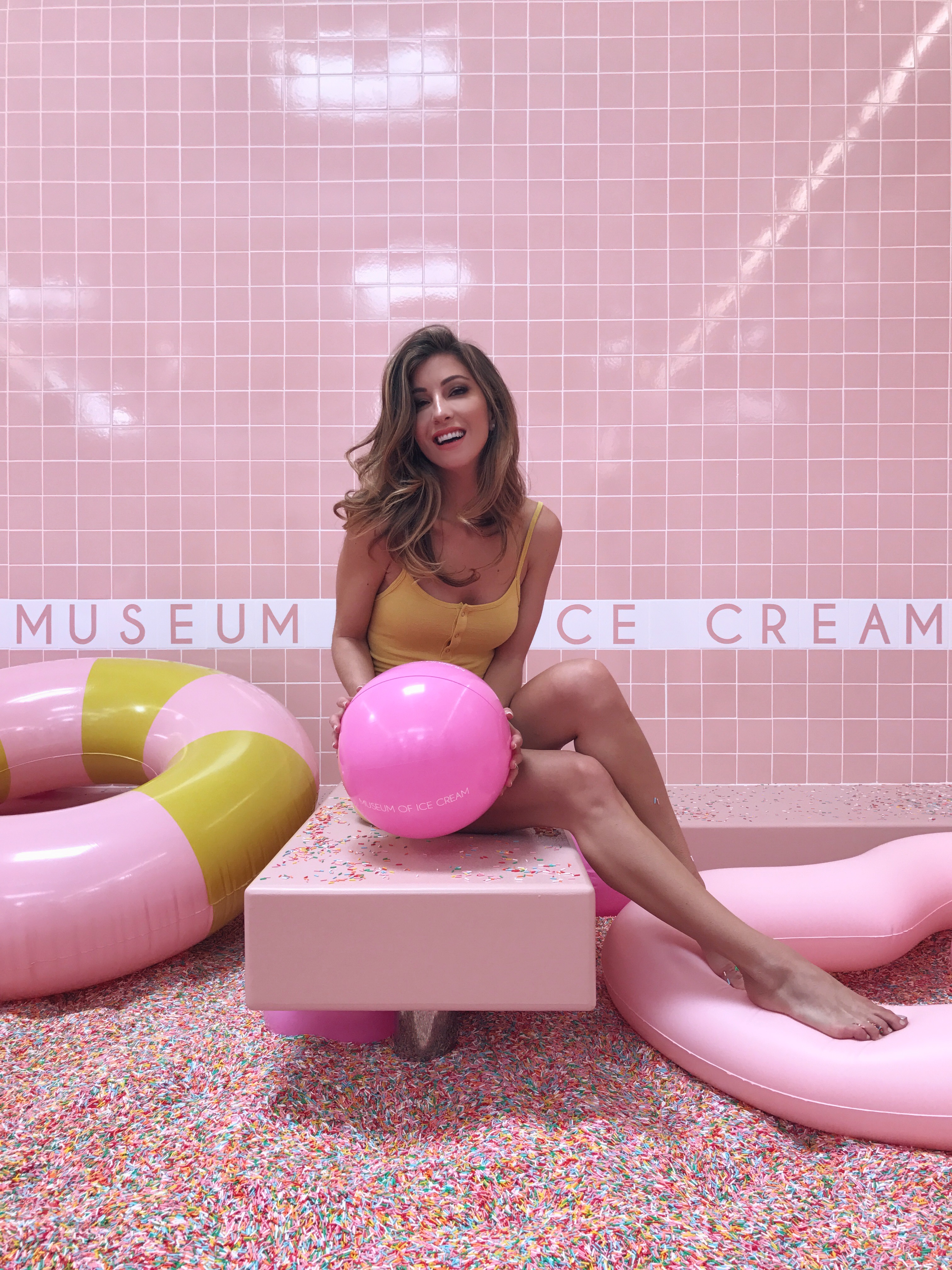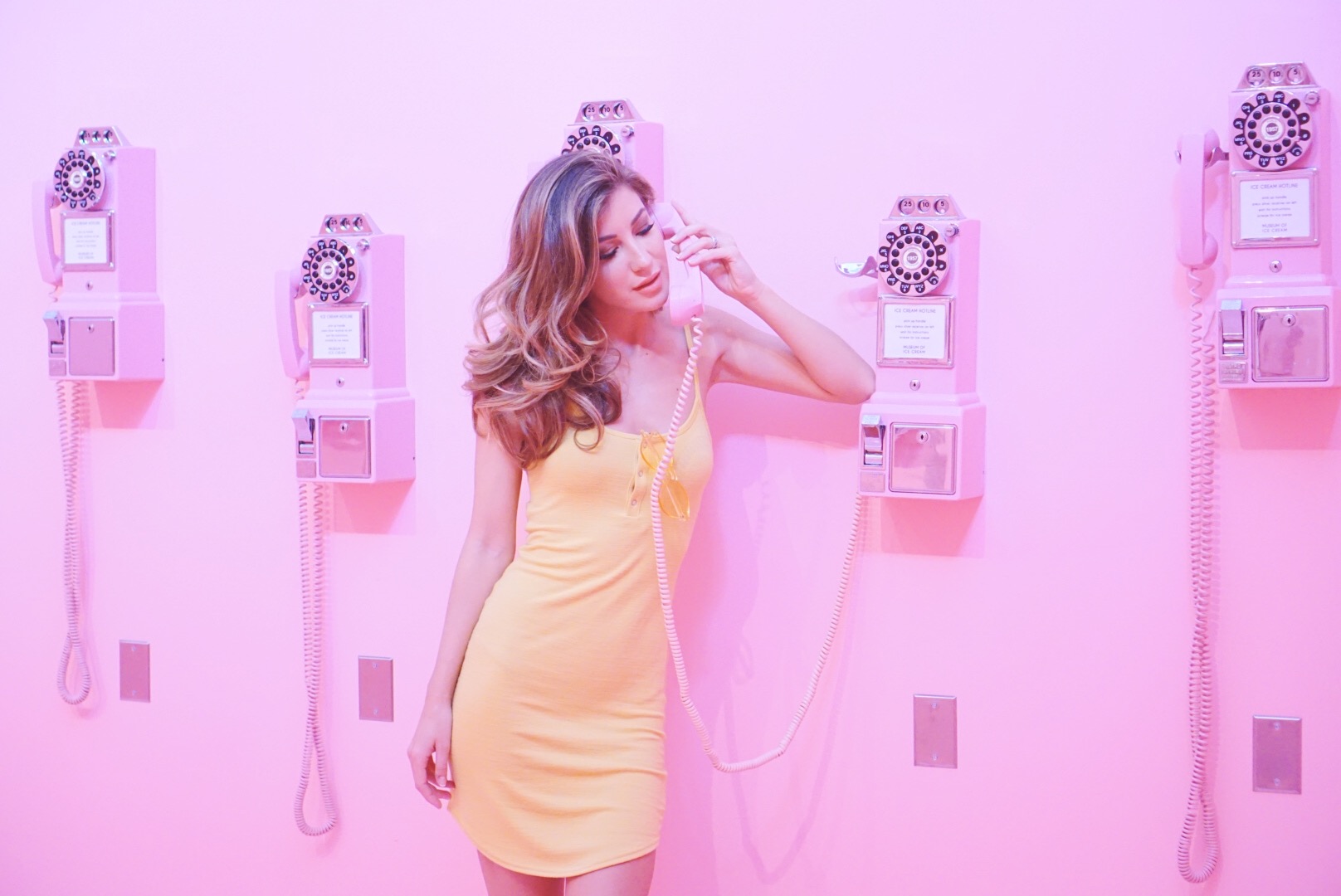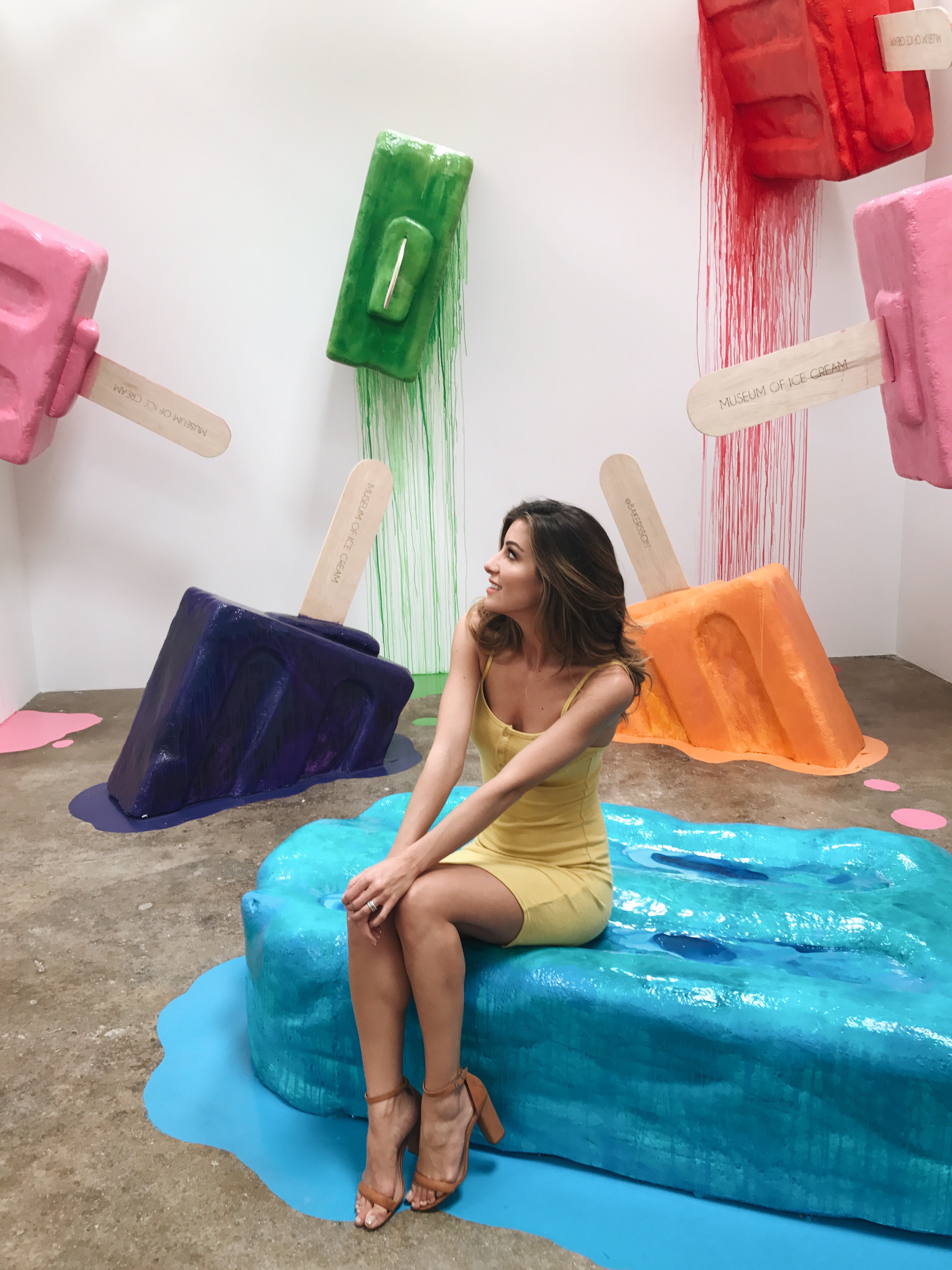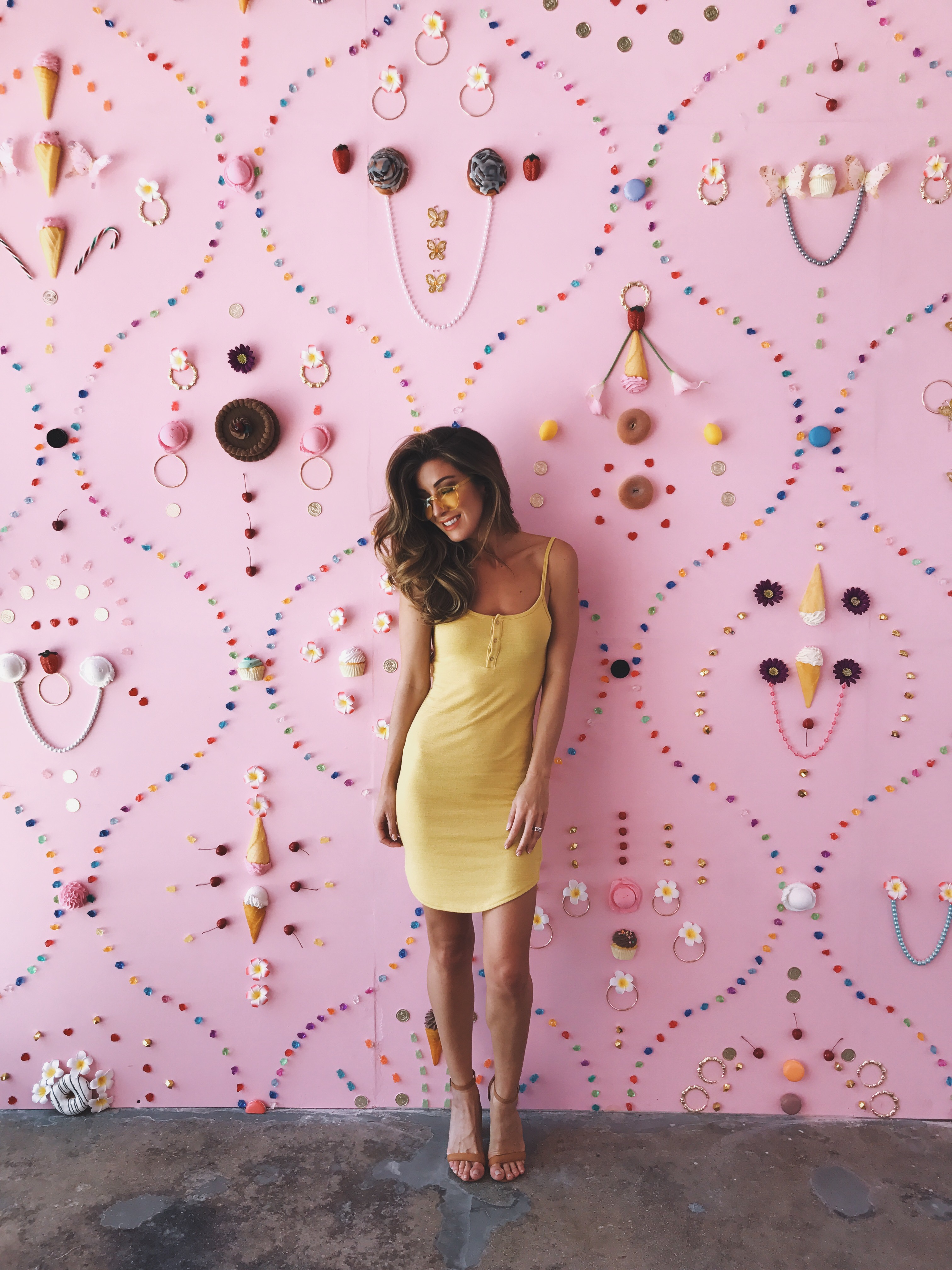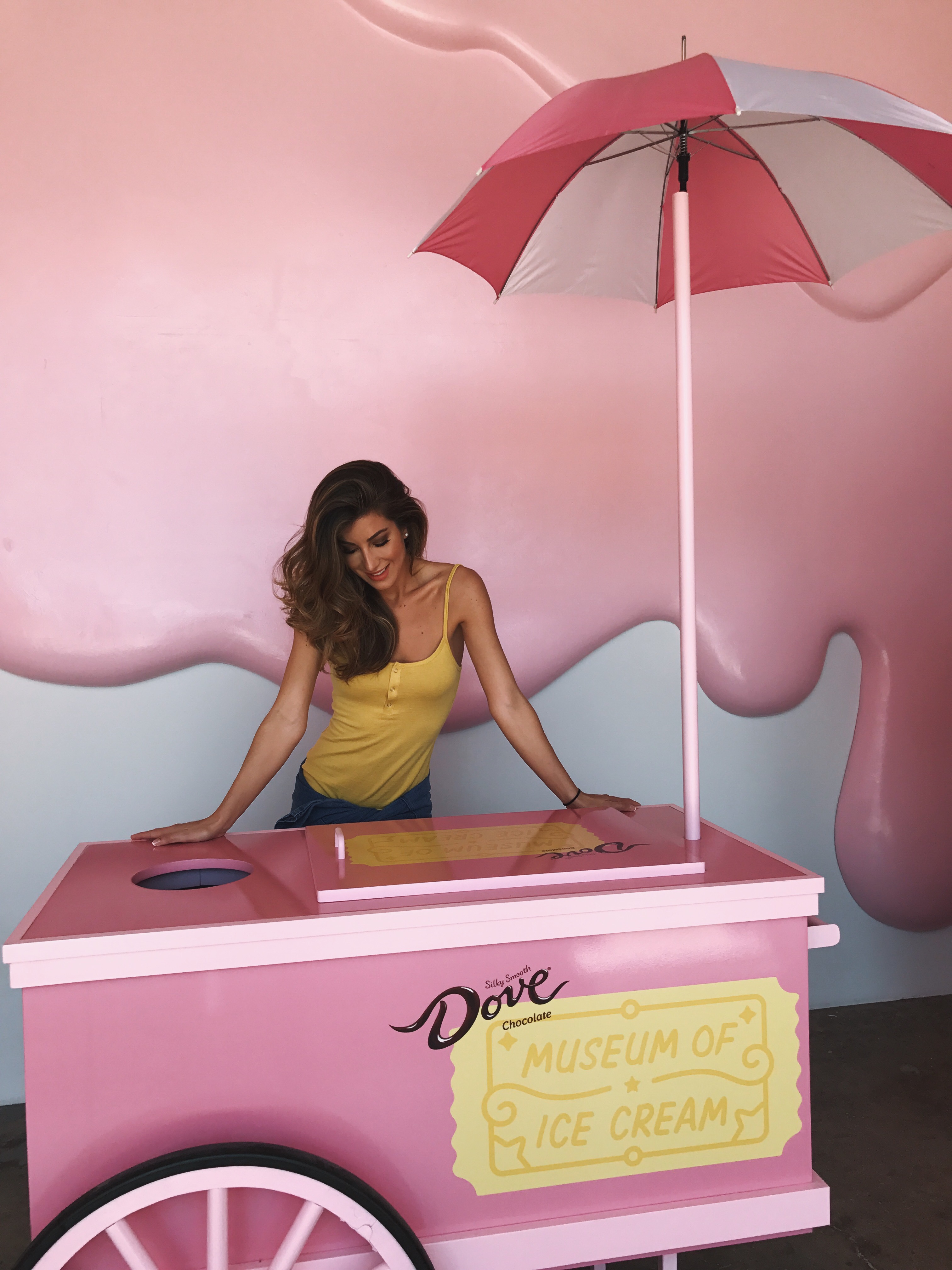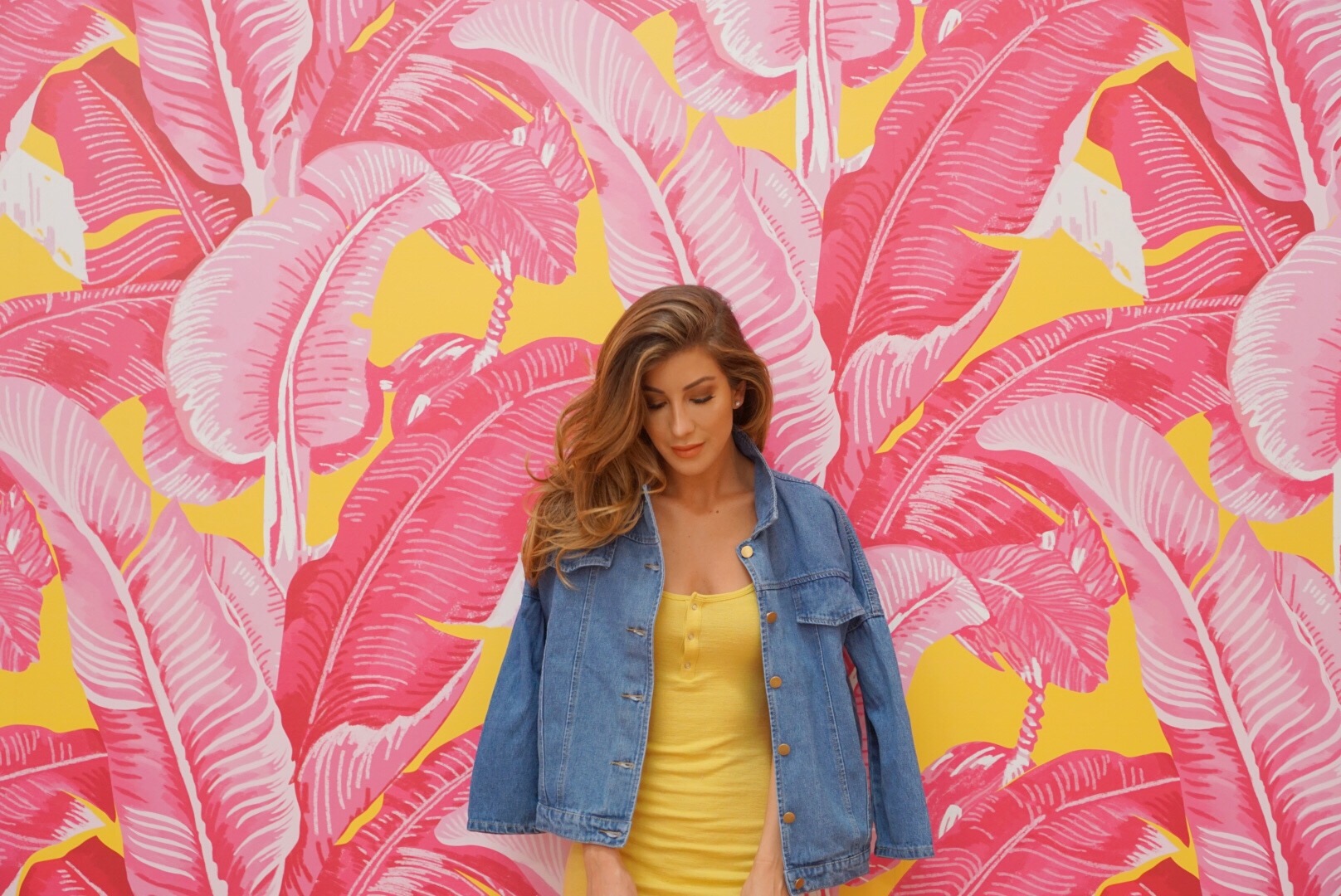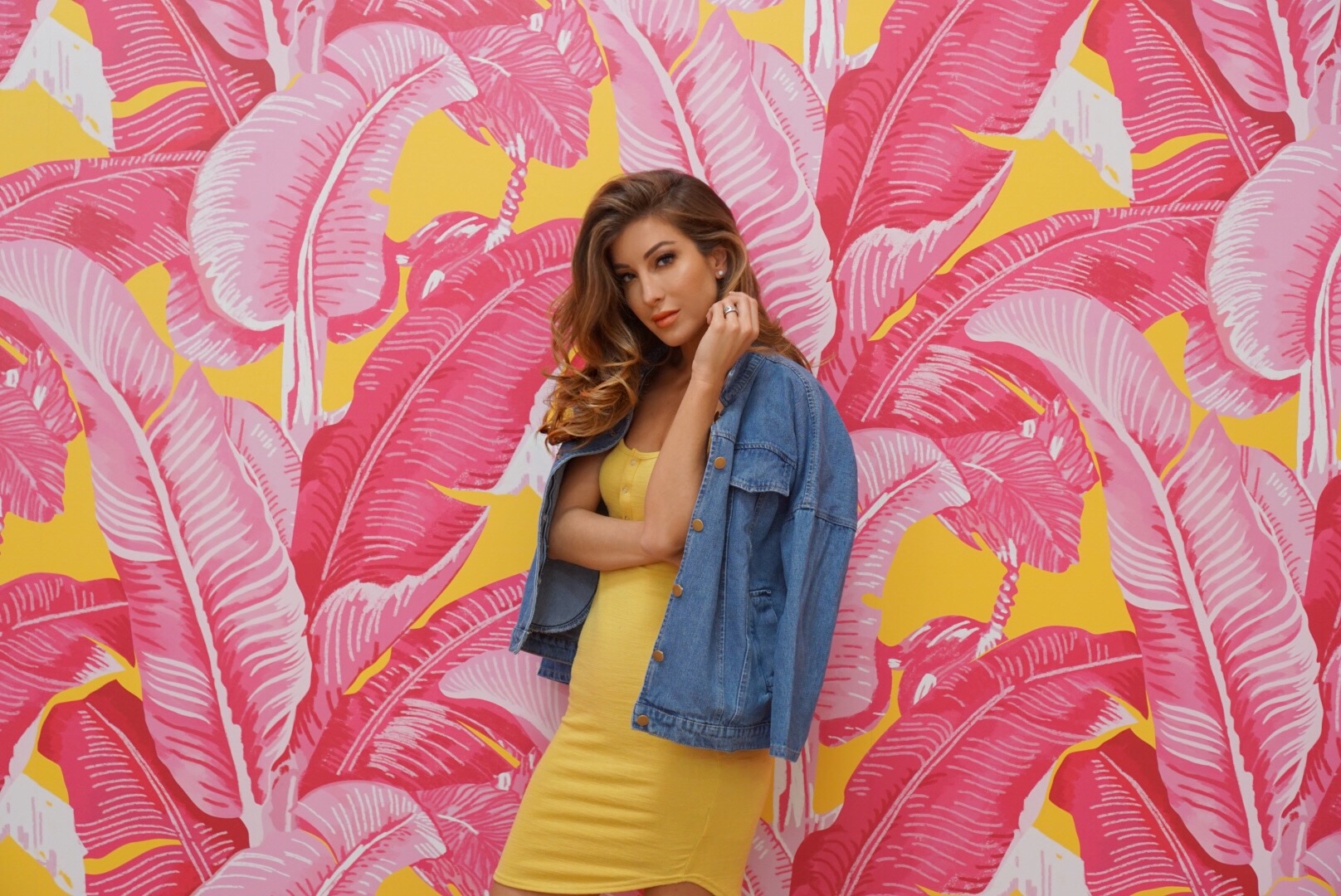 The California room was one of my favorites. Taking the cozy vibes of Beverly Hills and Venice, it was a dream California vibe.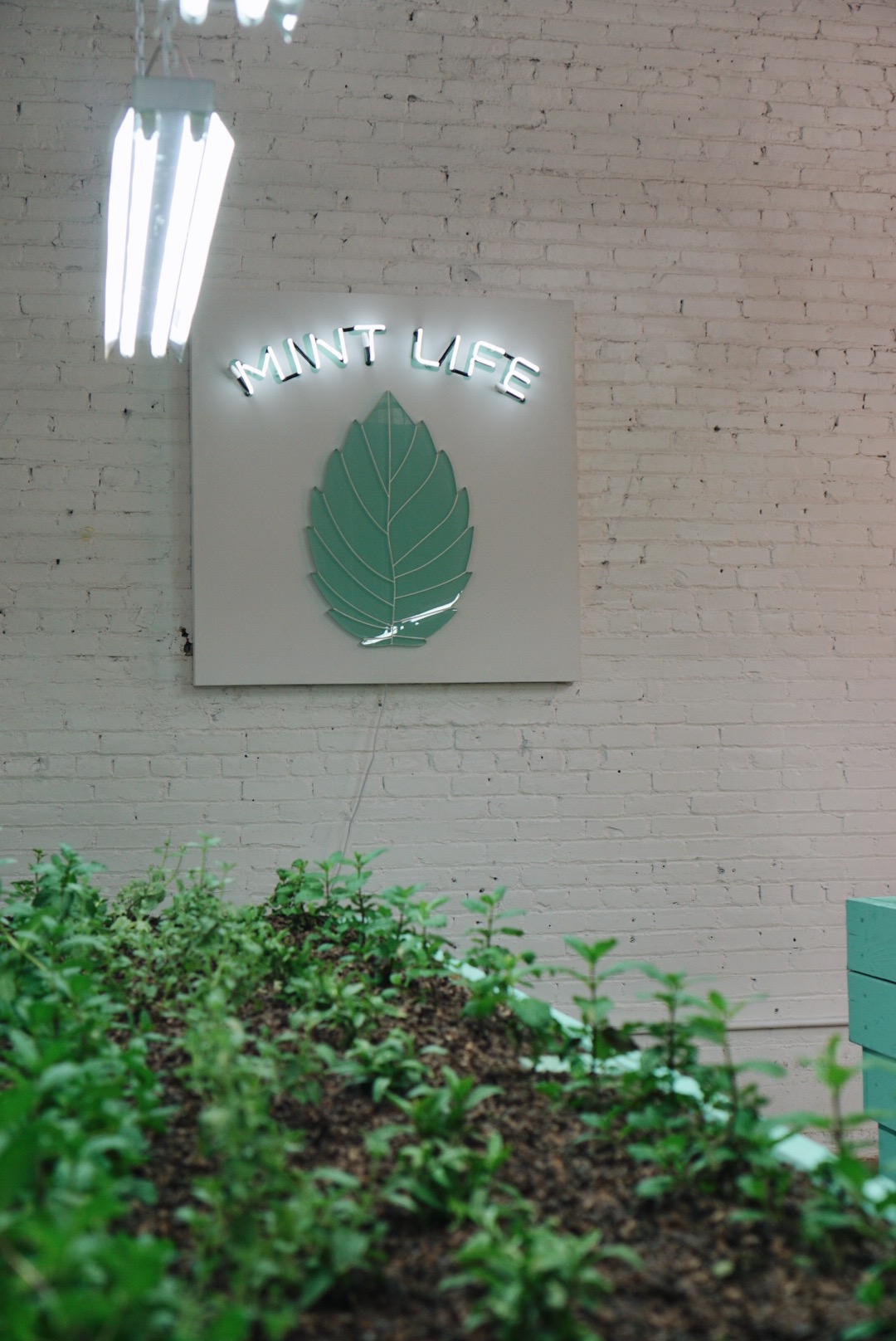 Can you believe they grow their own mint with a cacao soil? I found this so fascinating and loved how minty fresh this room was! Oh, and there was Mochi ice cream!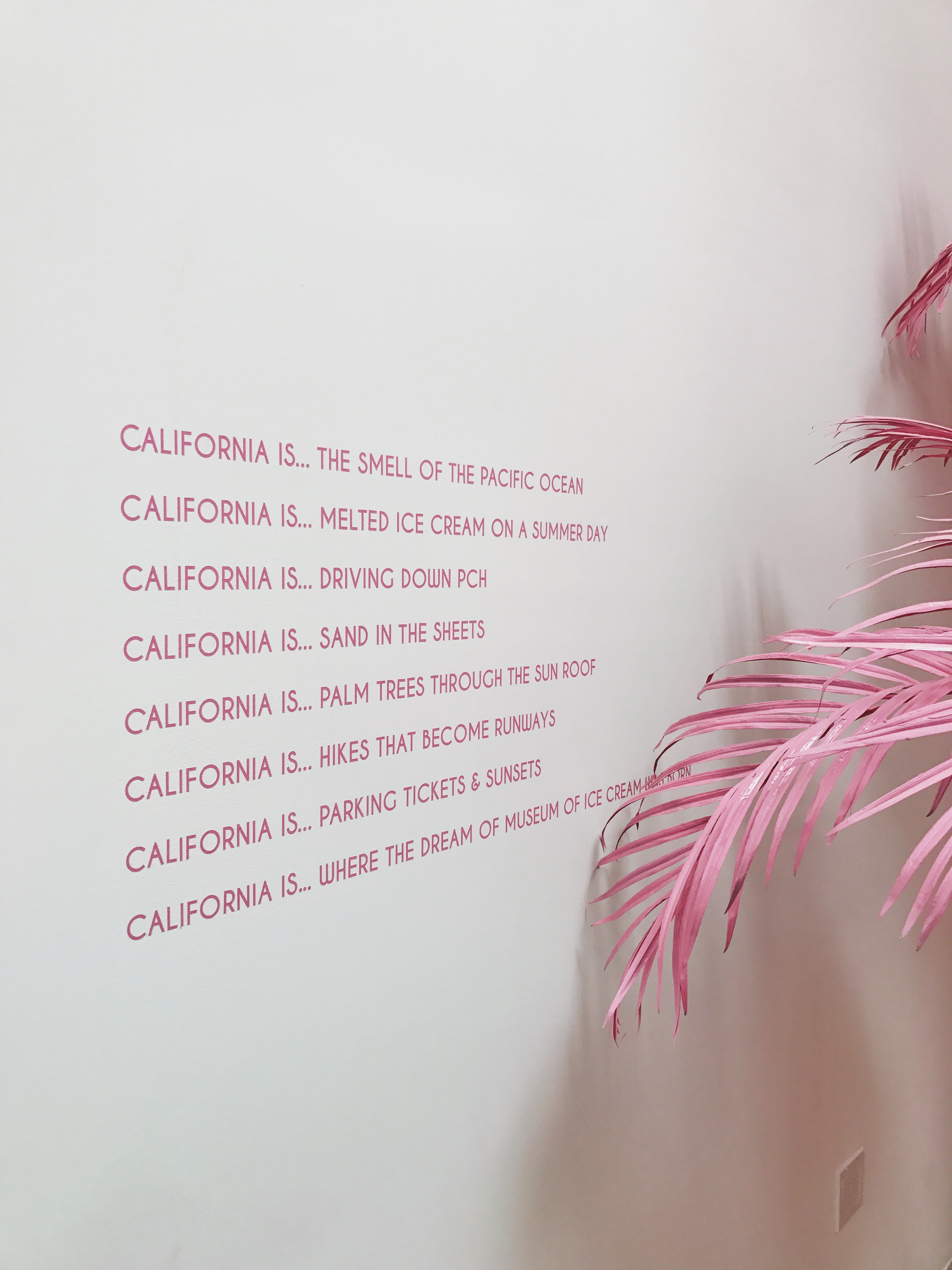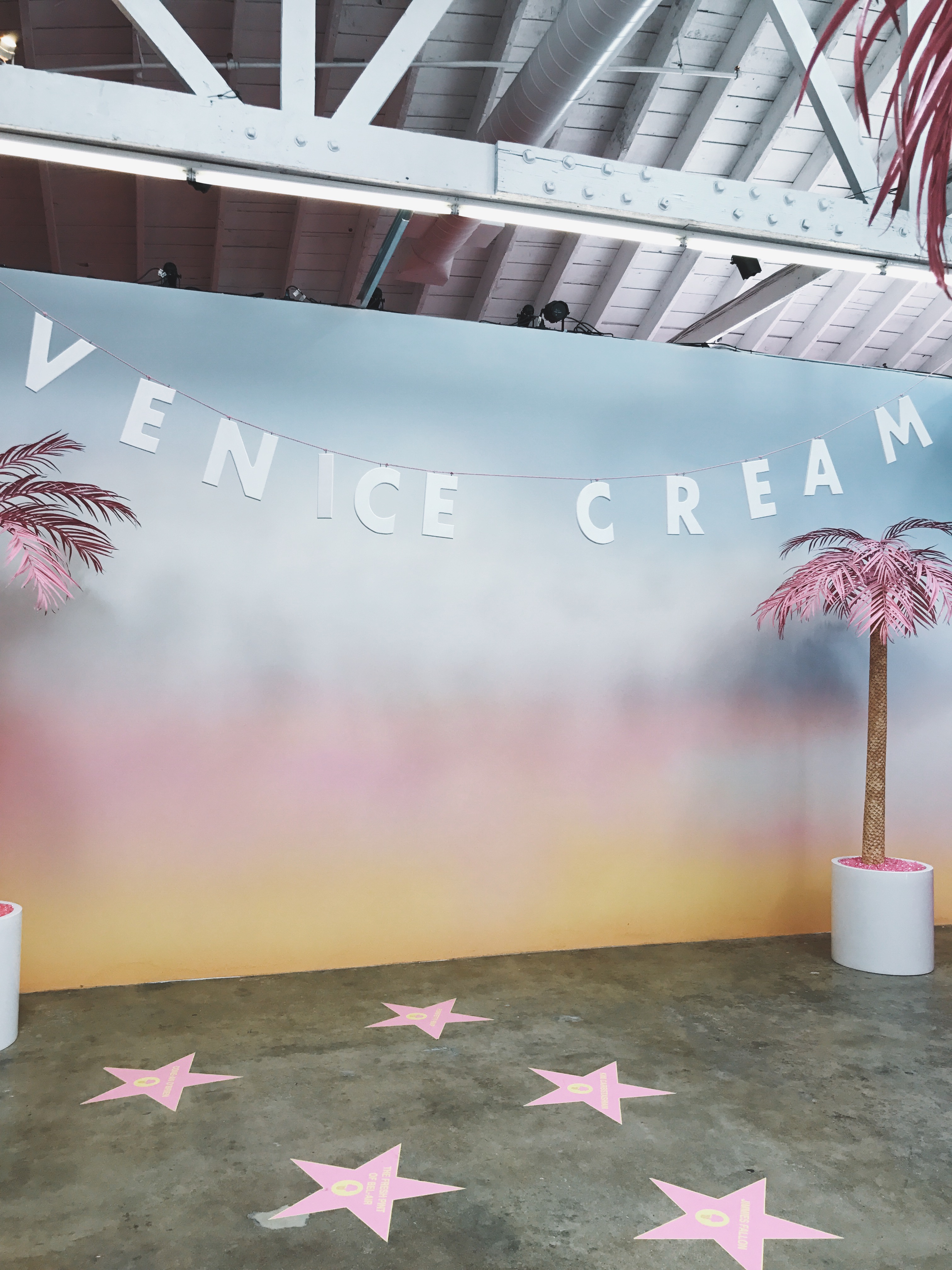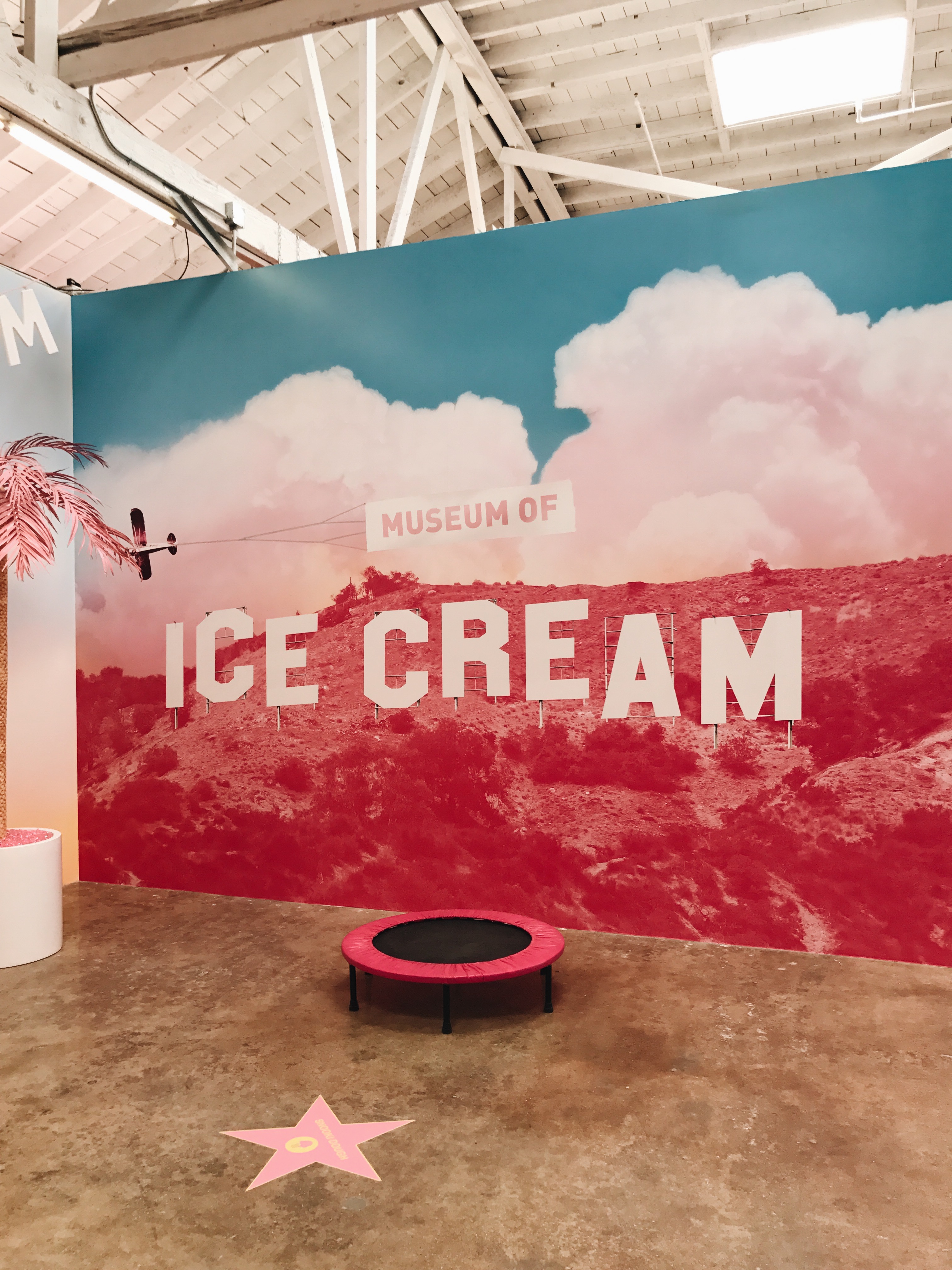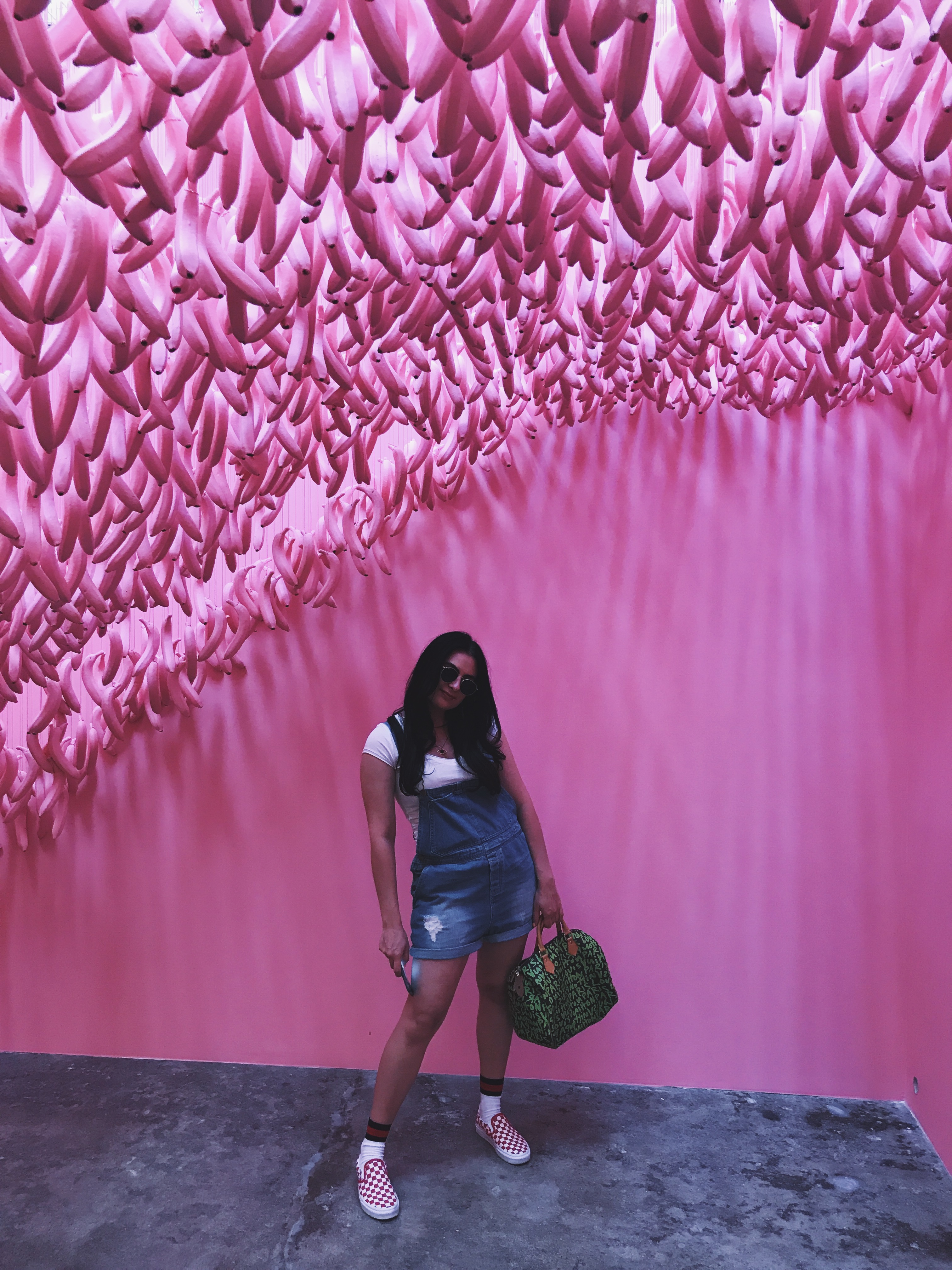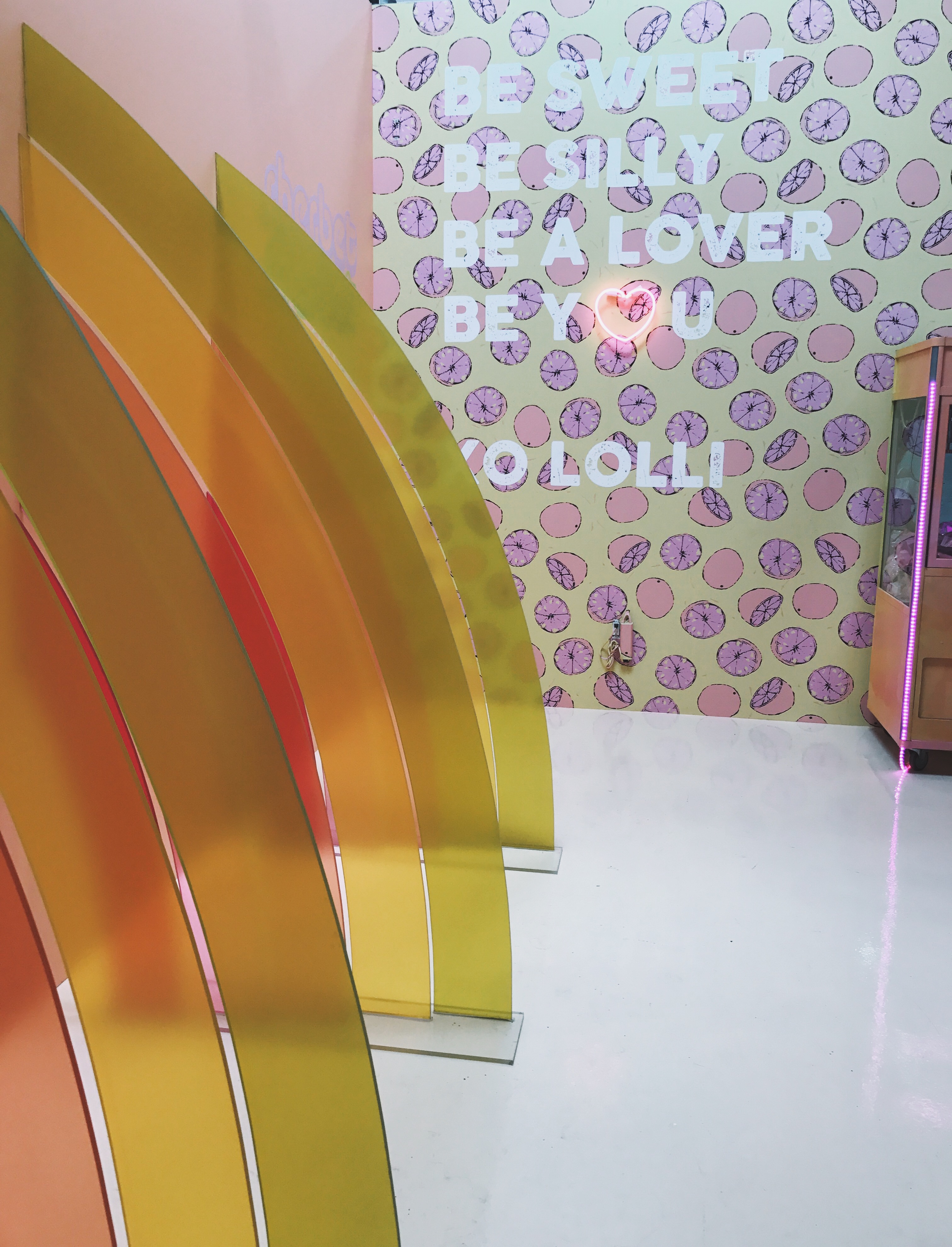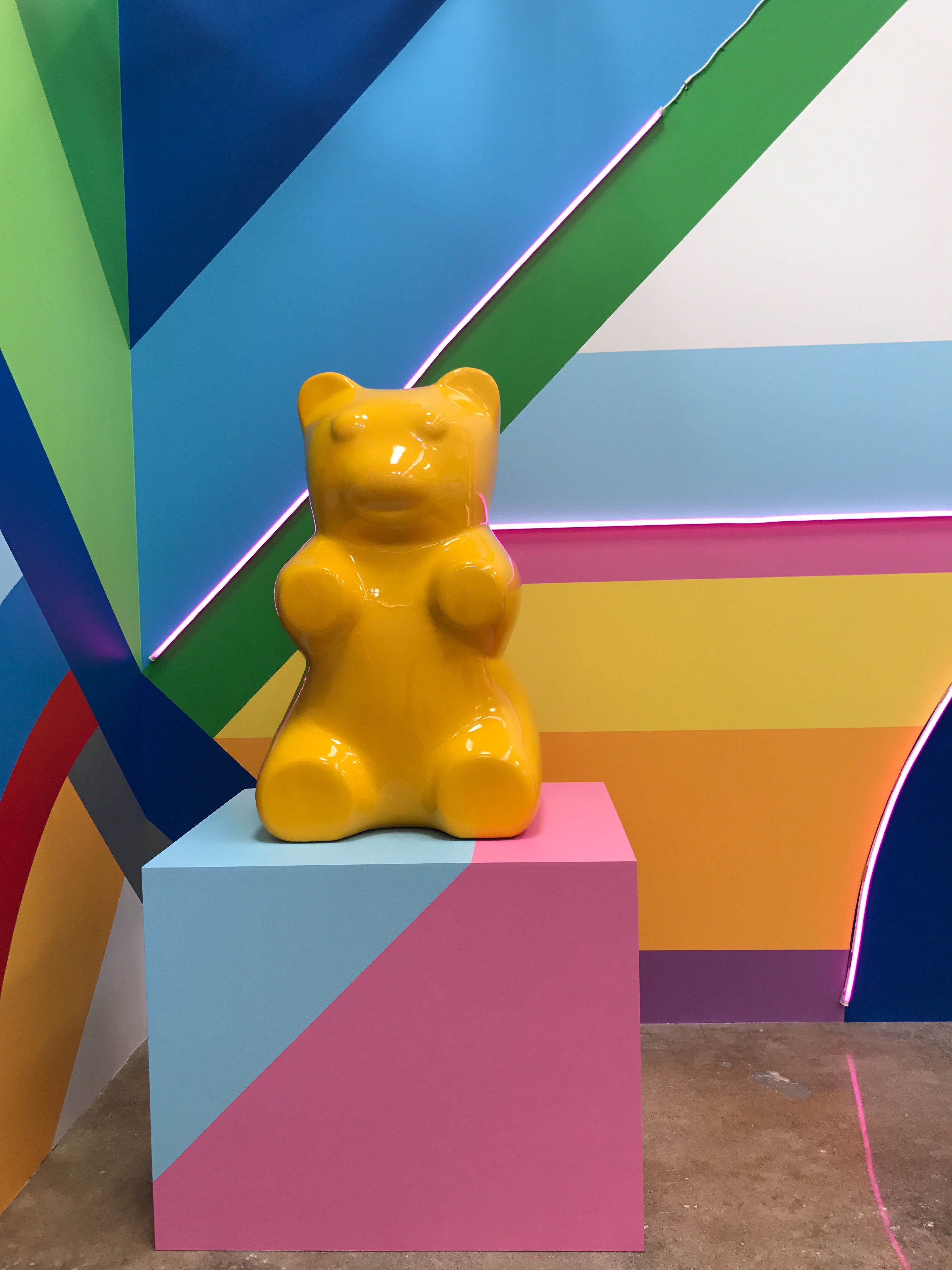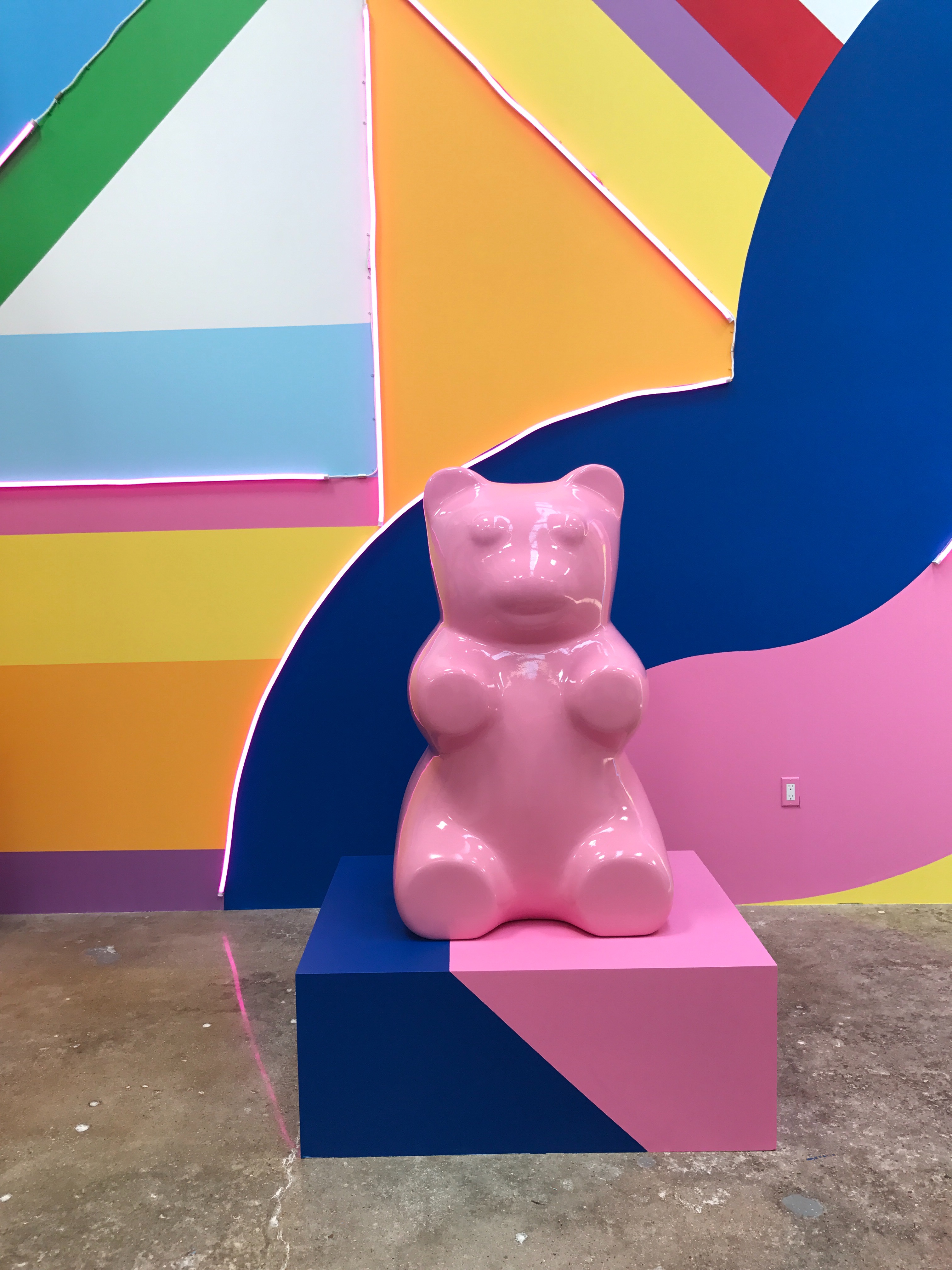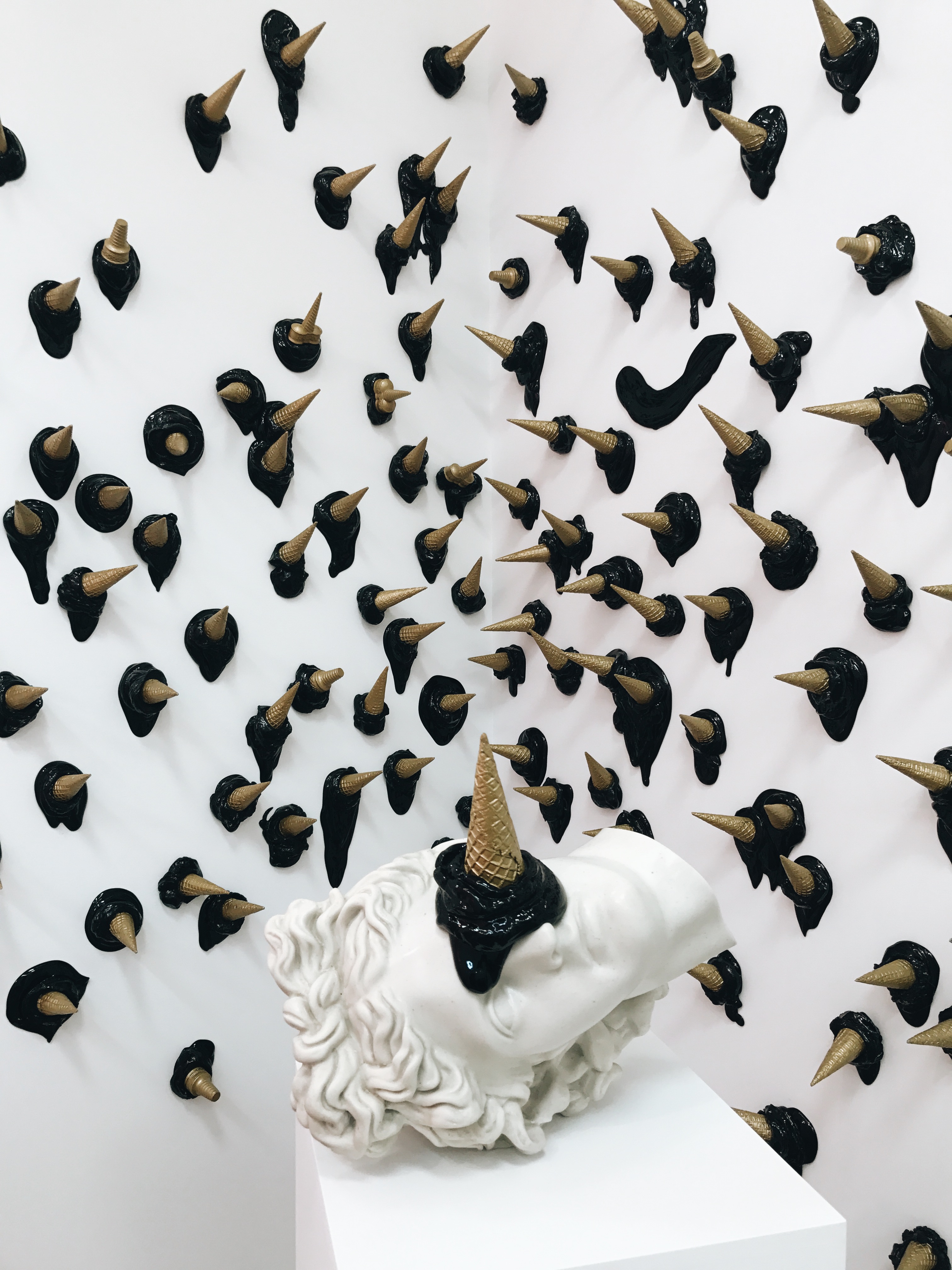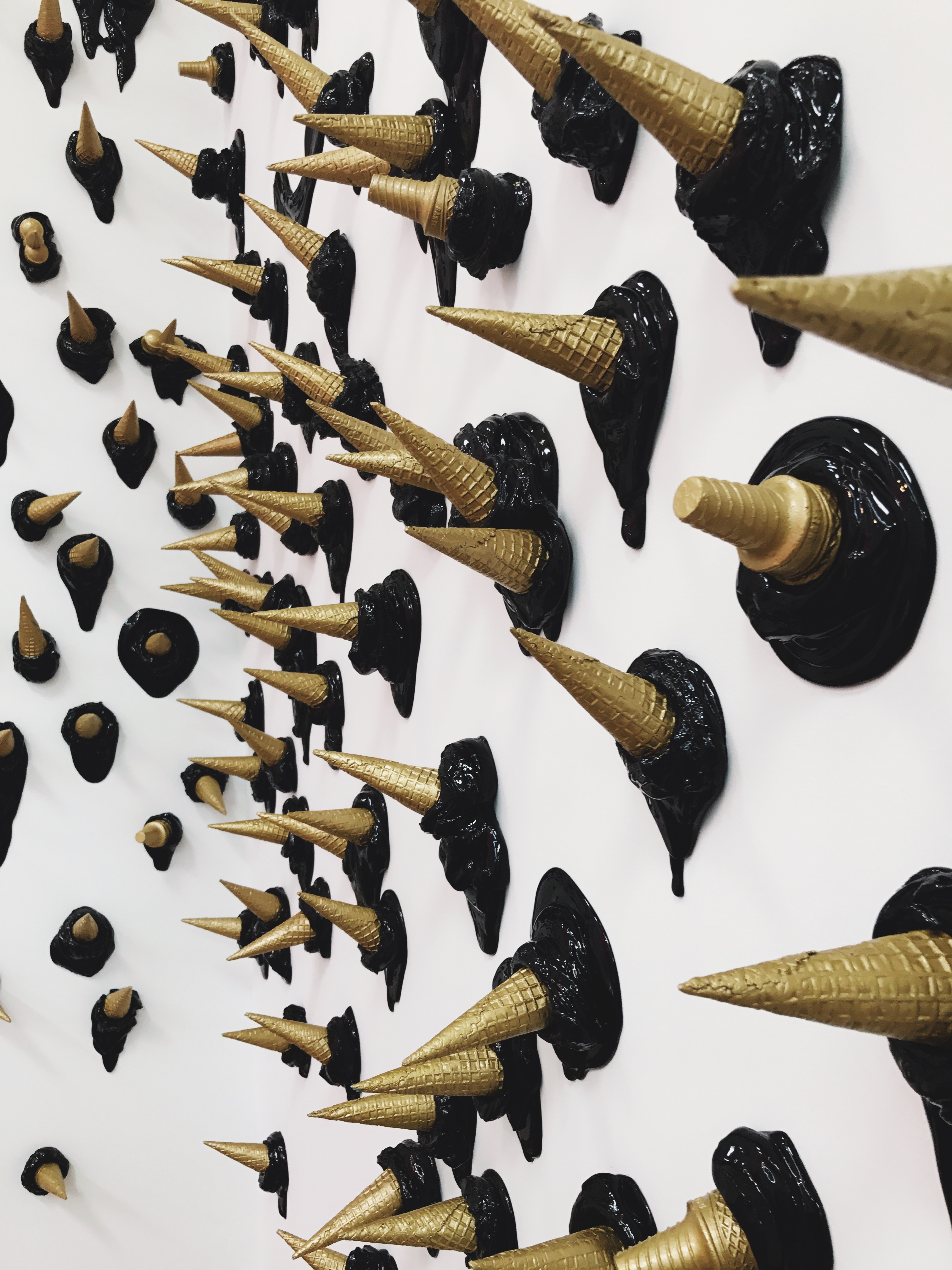 This Installation was amazing. Not one single cone is exactly alike…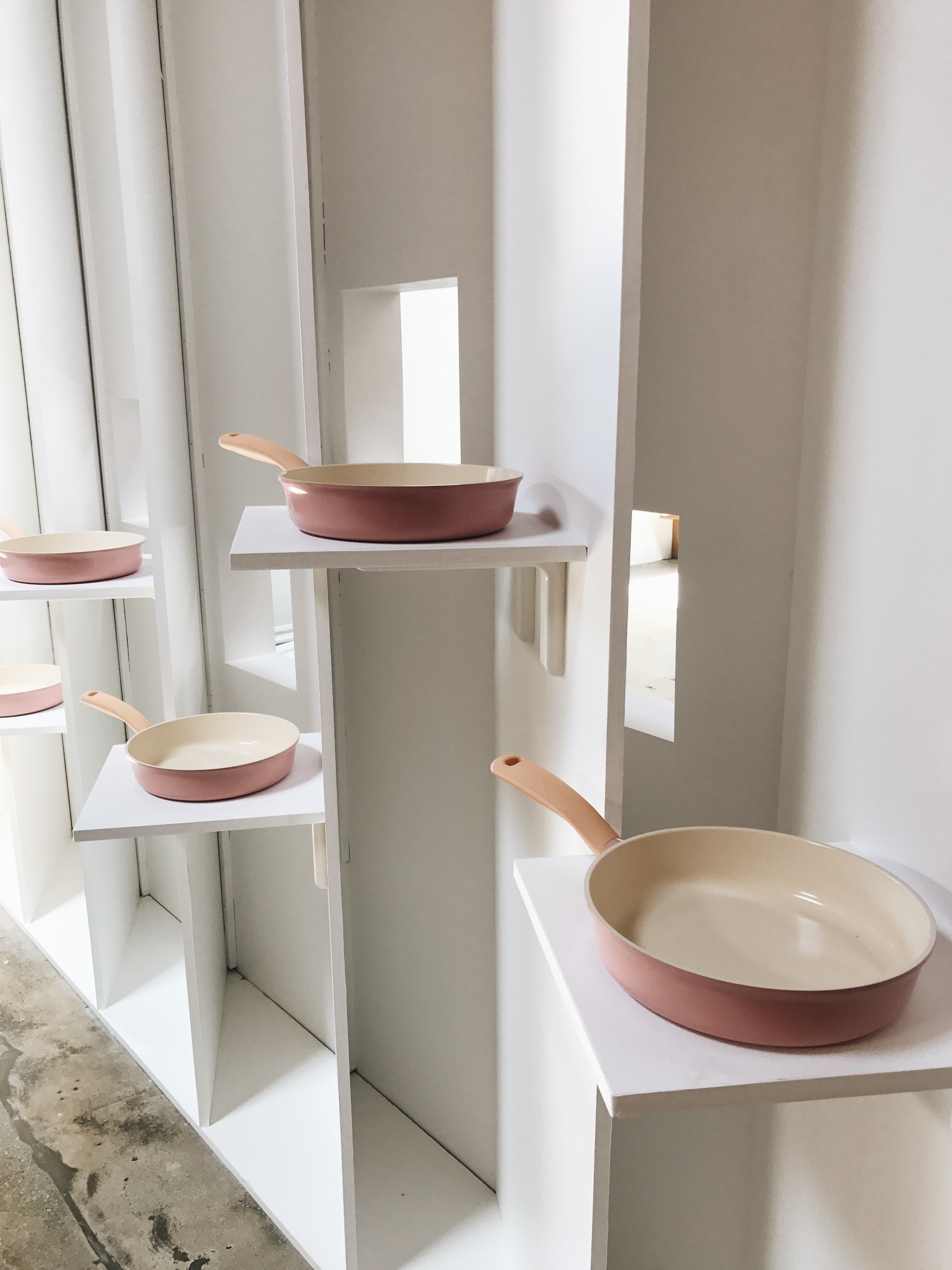 Thank you Museum of Ice Cream for such a delicious day!!!