One thing that I love about fashion is that you can completely immerse yourself into a different decade. How? Clothing helps create our own piece of art everyday. Our bodies are our blank canvas. I wake up sometimes and think how lovely it would be to feel like I'm in the seventies and then…I am!
A striped bodysuit can take you back to the seventies, simply by it's stripes. We associate certain trends, styles and prints with certain things that we feel best fit it. For example, this striped bodysuit has very vintage colors: mustard, burgundy, and navy. These moody colors were huge trends during that time, as was high waisted pants, and metallics. Today's look is all about those colors and that retro California seventies beach vibe.
When I think of California in the seventies, I think easy breezy vibes. Sunshine, palm trees, hanging out at a park and having a groovy day (I know, I'm so cheesy). And to be very honest, that vibe worked for me all day and it was pretty far out (OK, I will stop now).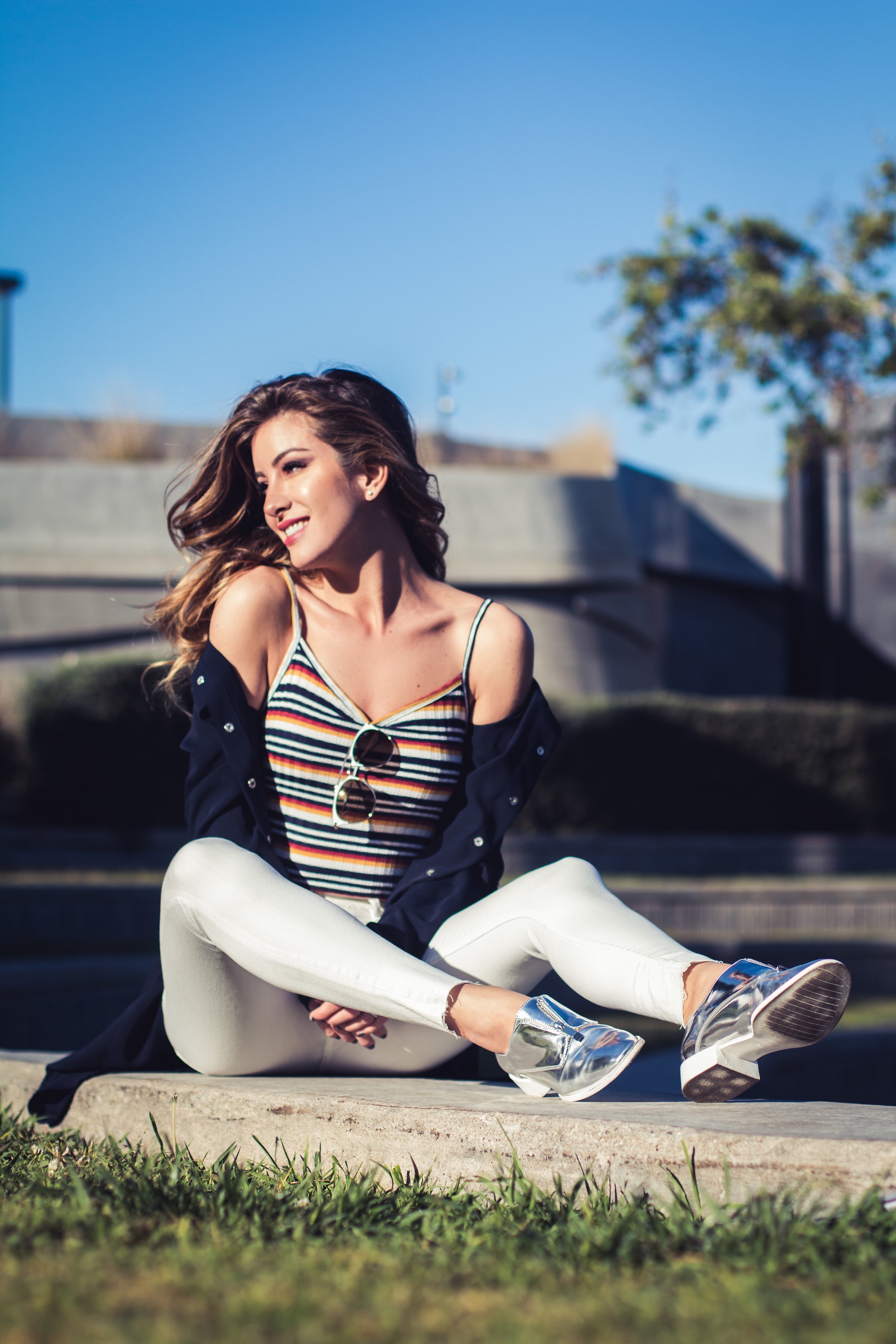 I'm not typically a bodysuit person but with this striped beauty, I'm back in the game. I think simplicity is key when it comes to rocking body suits. They can be very sexy but they also have a fine line with looking trashy too. I like to be a bit more modest when it comes to dressing sexy anyways, but that's just me.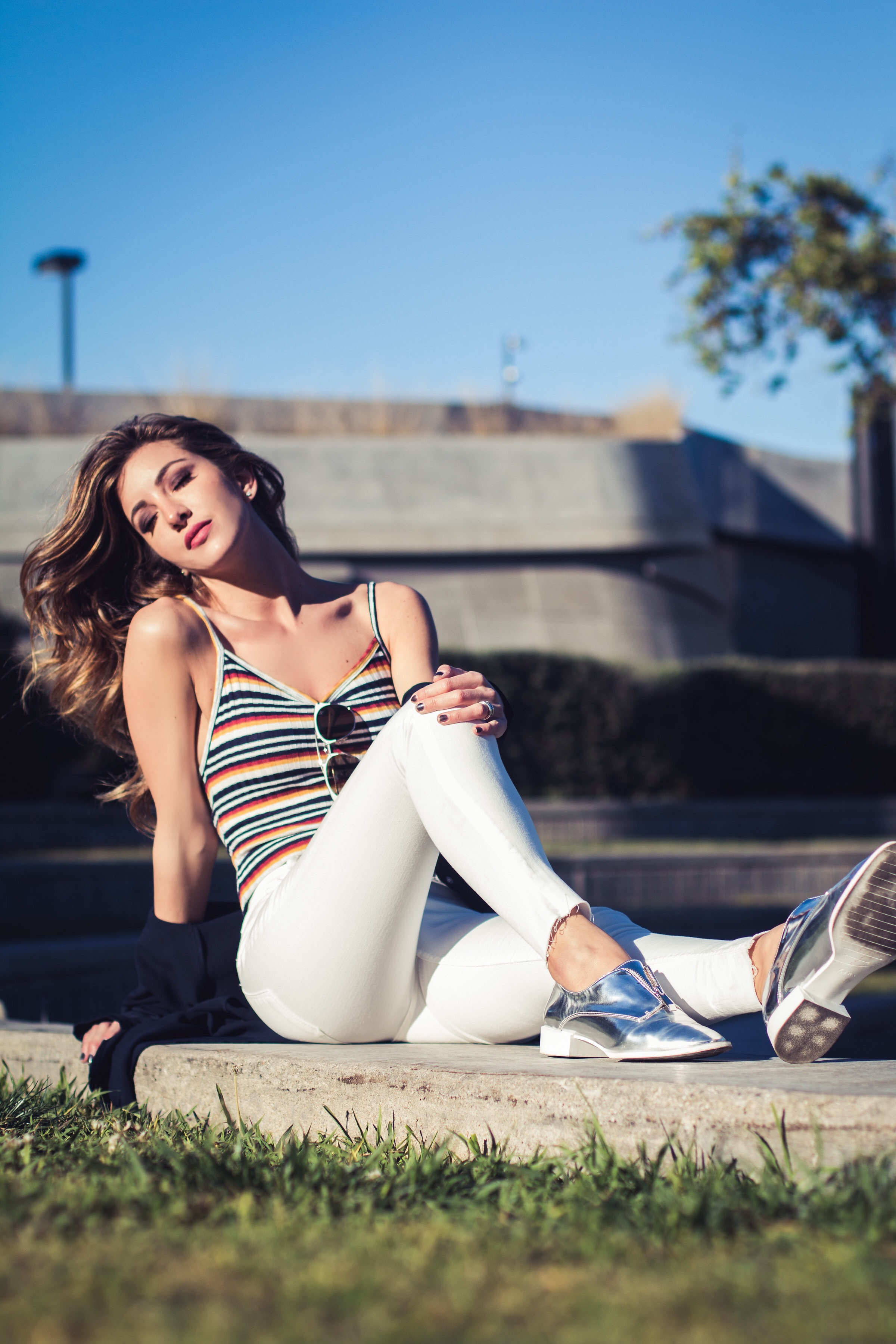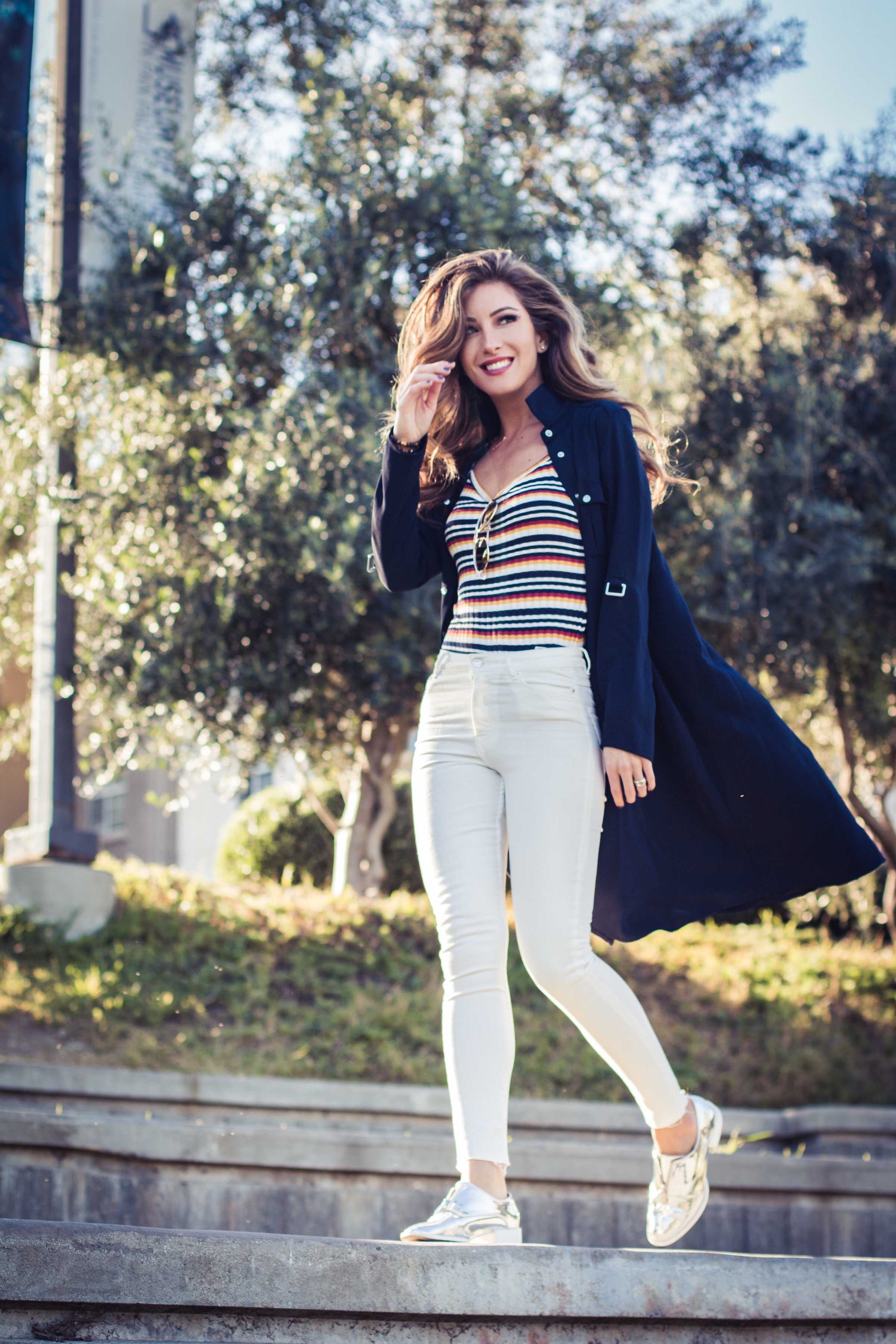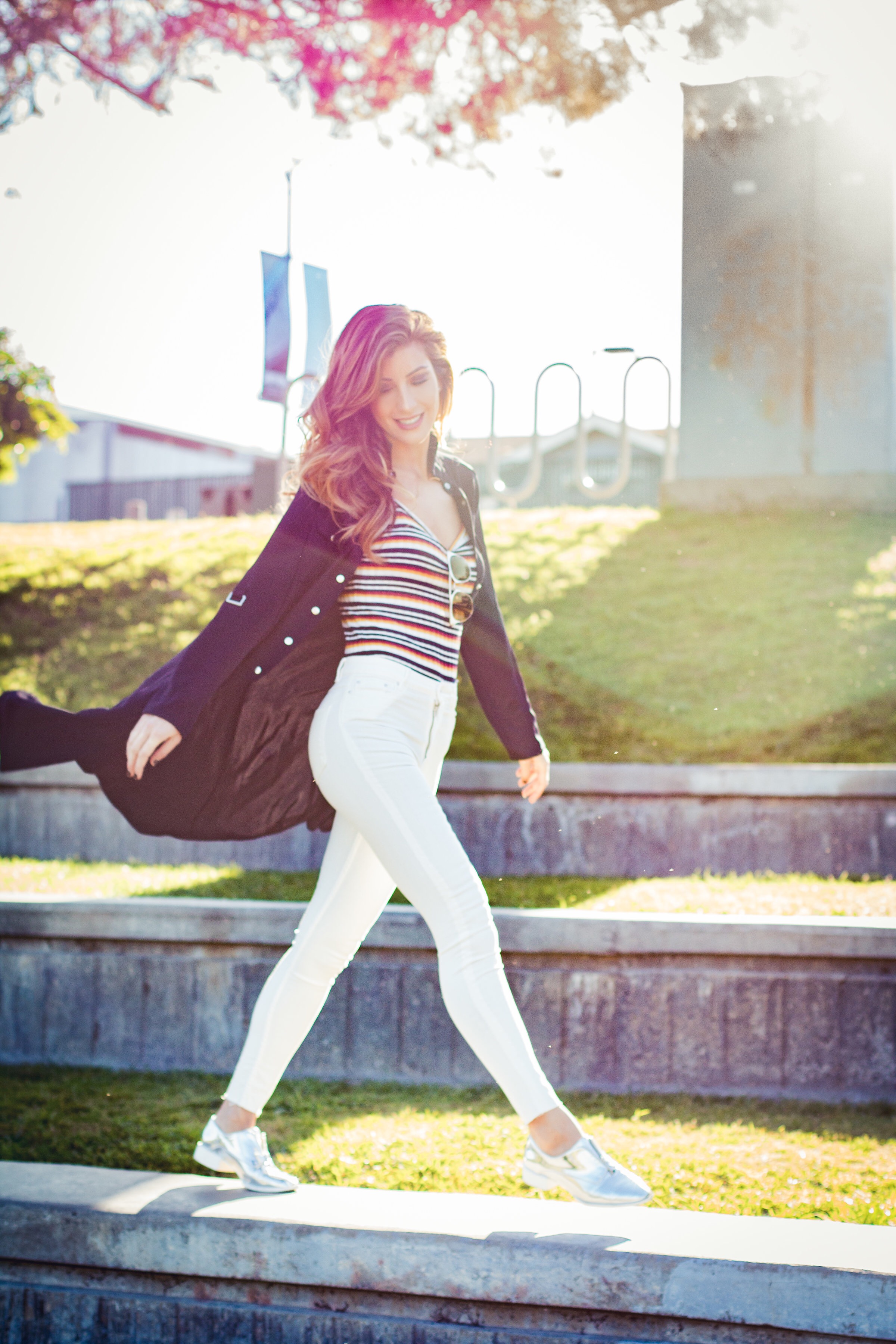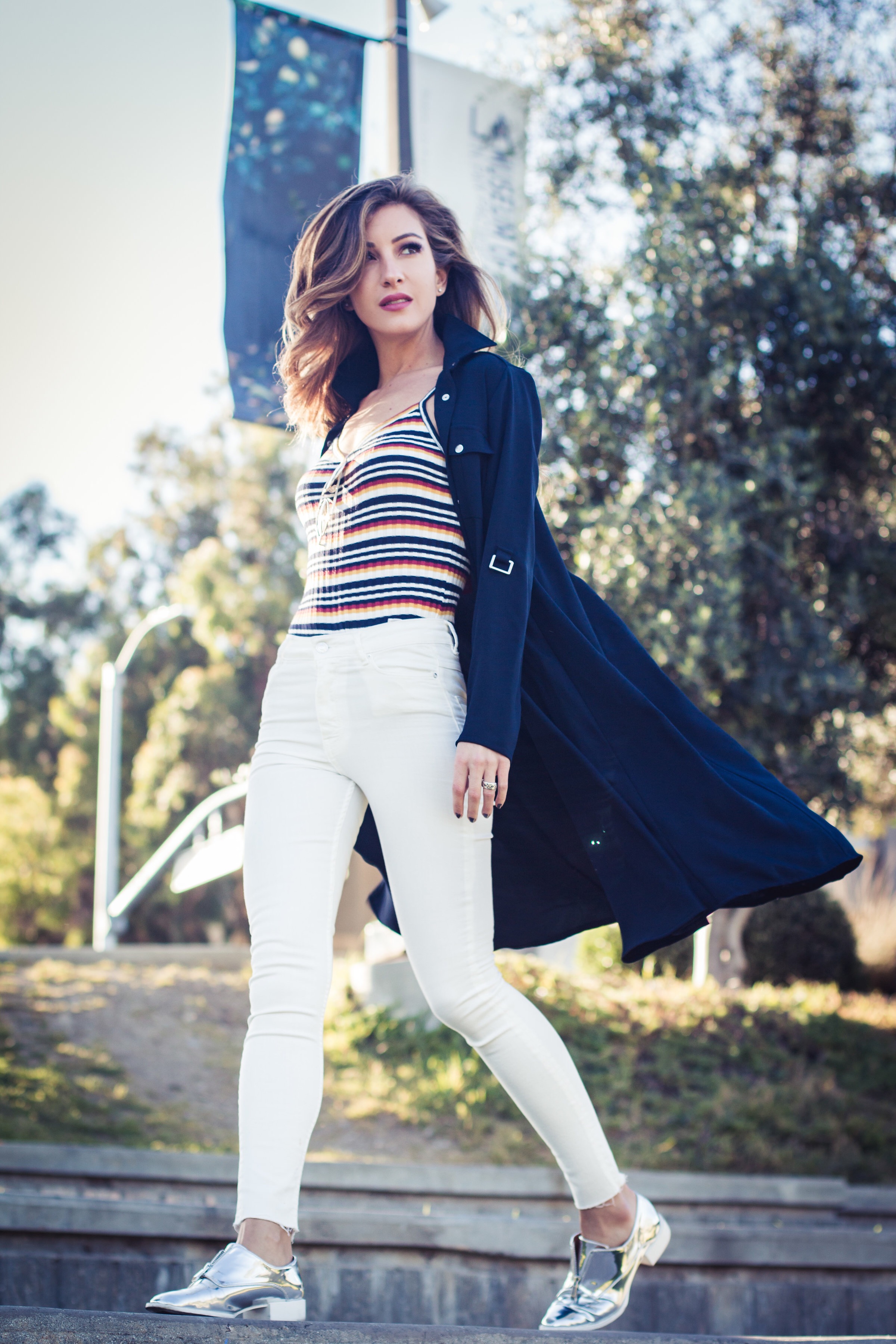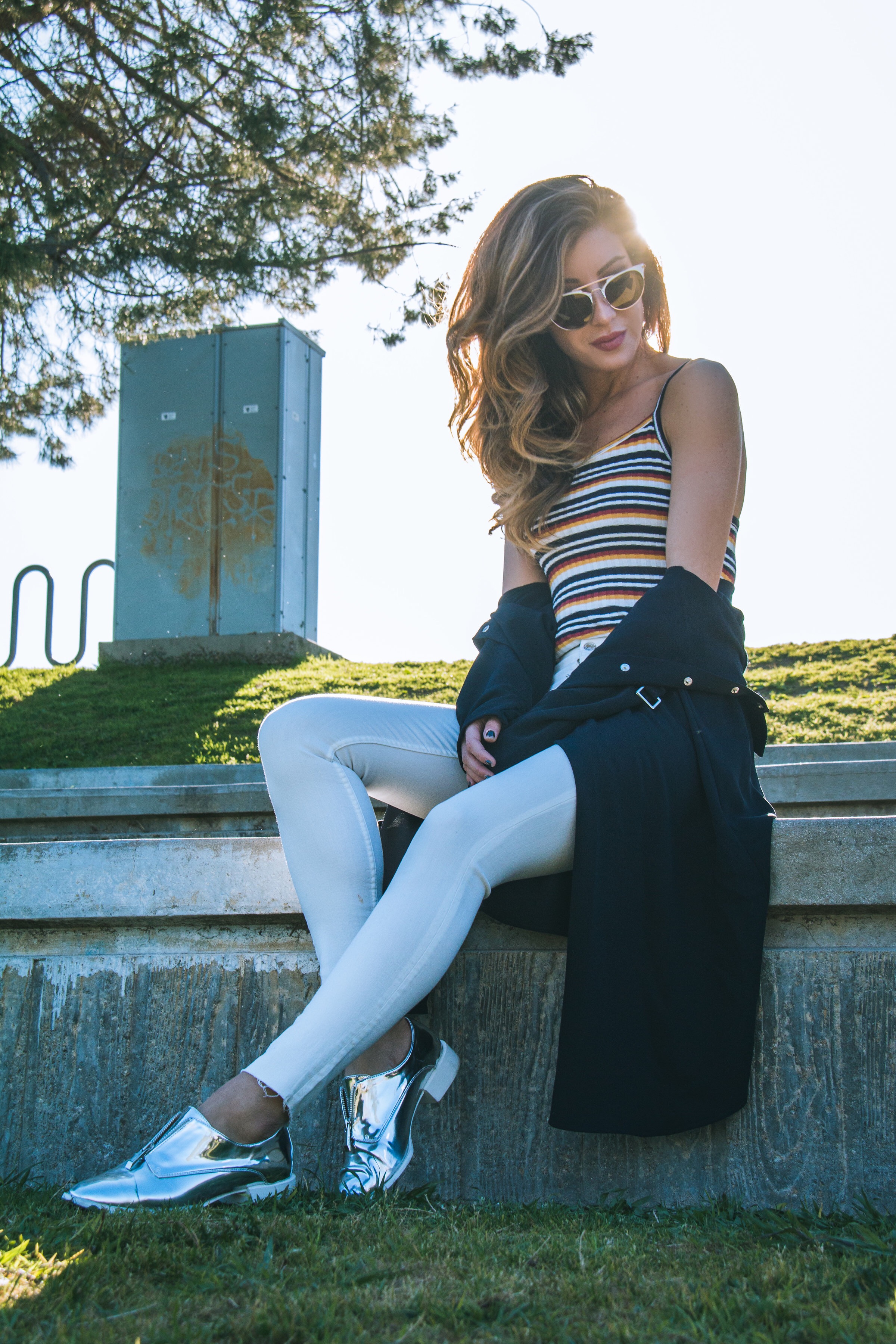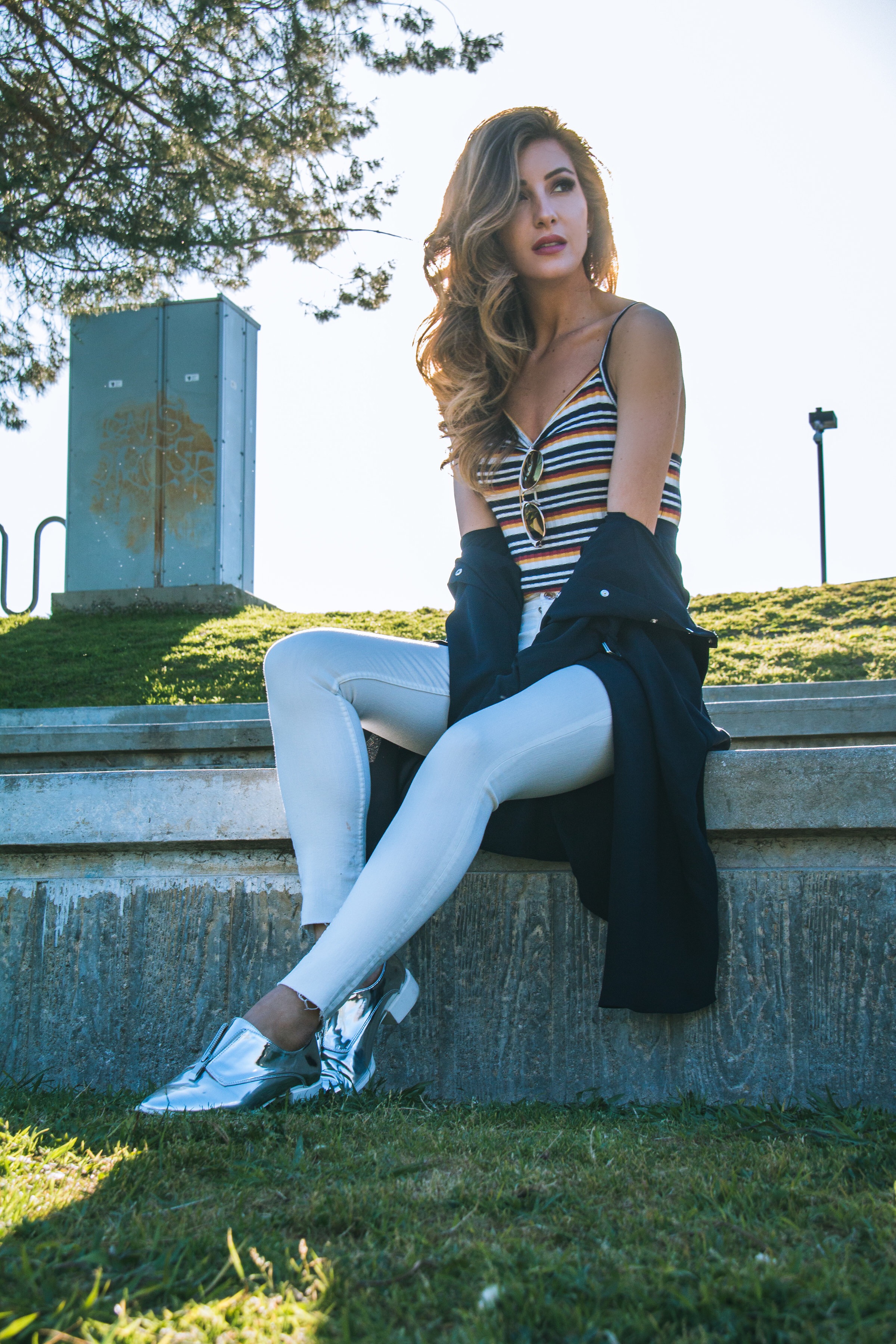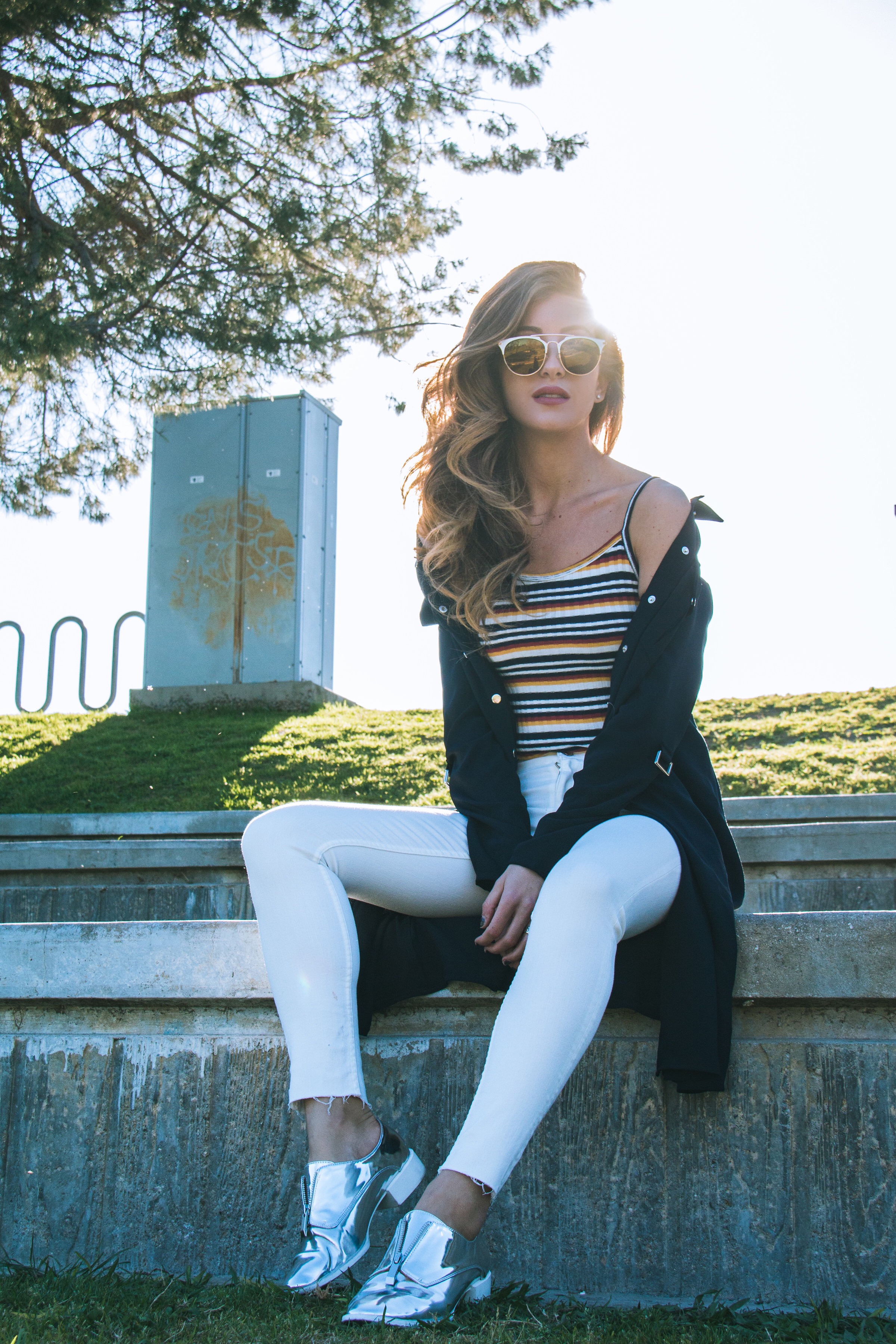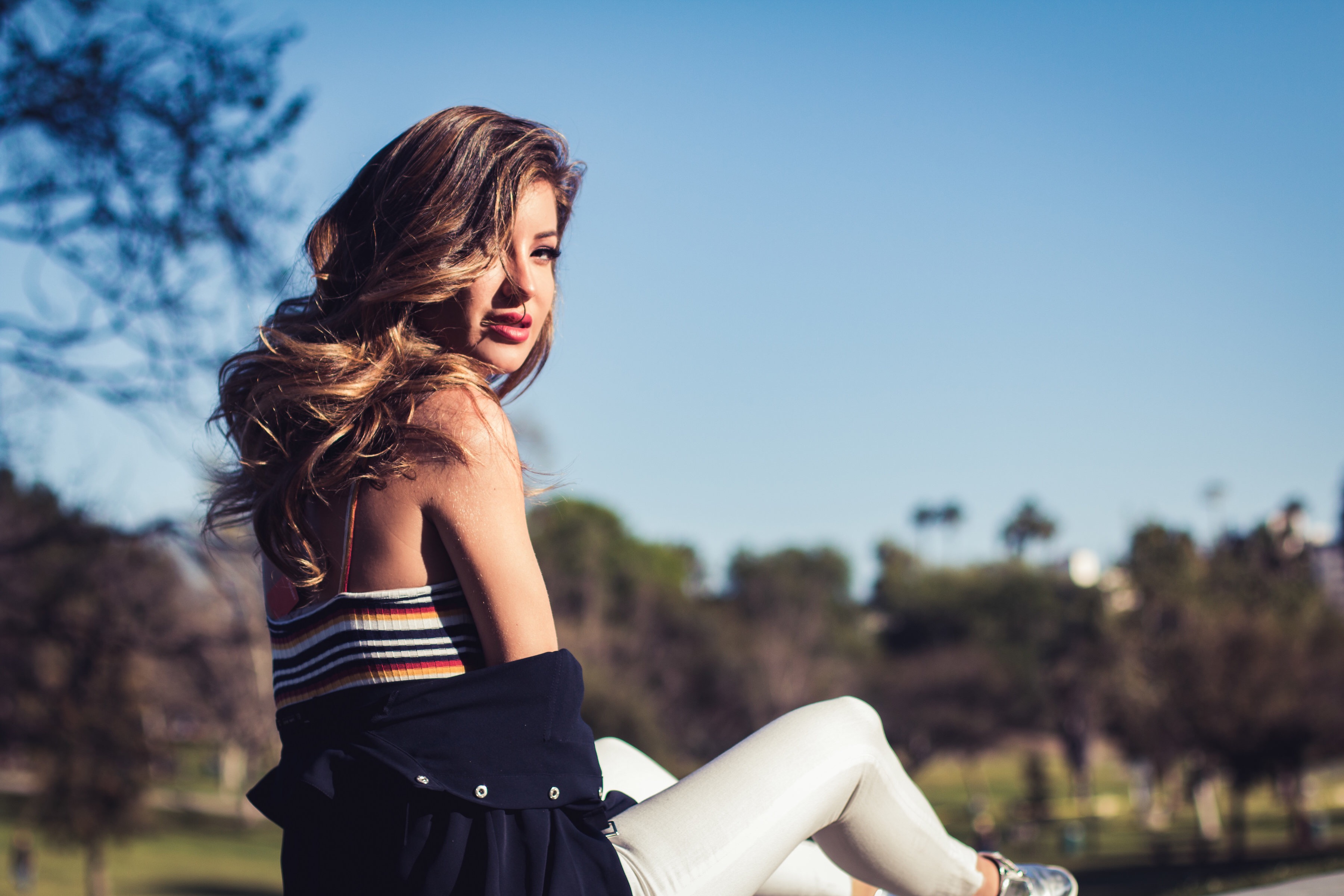 Striped Bodysuit: Forever 21 (get it here), Navy Jacket + White Jeans + Silver Flats: Zara.
Photography by Mike Paradise.