Embroidered denim. What can I say?! At first I thought, "Oh no, never can I pull this off". Then, I just said to myself, "don't knock it 'till you try it". And then this happened.
Usually I'm not one to jump on trends so quickly, mainly because I feel like a sheep following the herd. It's not a feeling I love but then again, what isn't trendy these days? With social media making anything and everything trendy, it's hard to really maintain a sense of originality. For me, just being me, is my form of originality. Just because I wear a trend doesn't mean I'm not original or uncreative.
The beauty of style is being able to take something and make it your own. In a way, it's an art. We all are a blank canvas every day and we create our own art form through the way we dress. I suppose this is the reason I truly love this field, being able to express myself and share it with you all.
I took this embroidered denim jacket with matching pant and paired it with a soft cross front top and nude heels. To keep the look fun and a little edgy, I created a fun topknot- a hairstyle I love to hate. Embroidered denim reminds of retro California vibes and I truly appreciate this trend for that reason. Just give me an old VW van and I'll be a happy gal!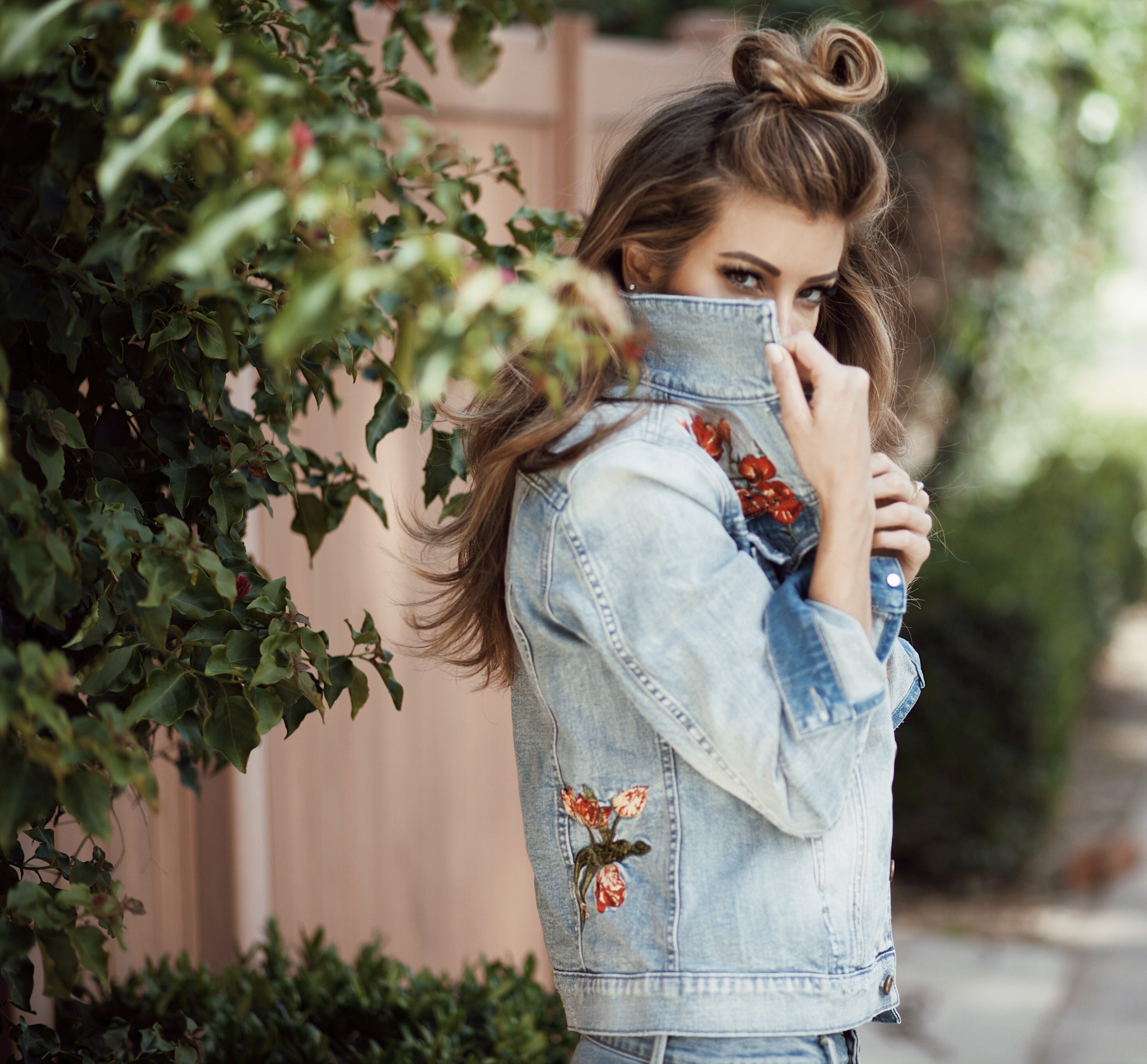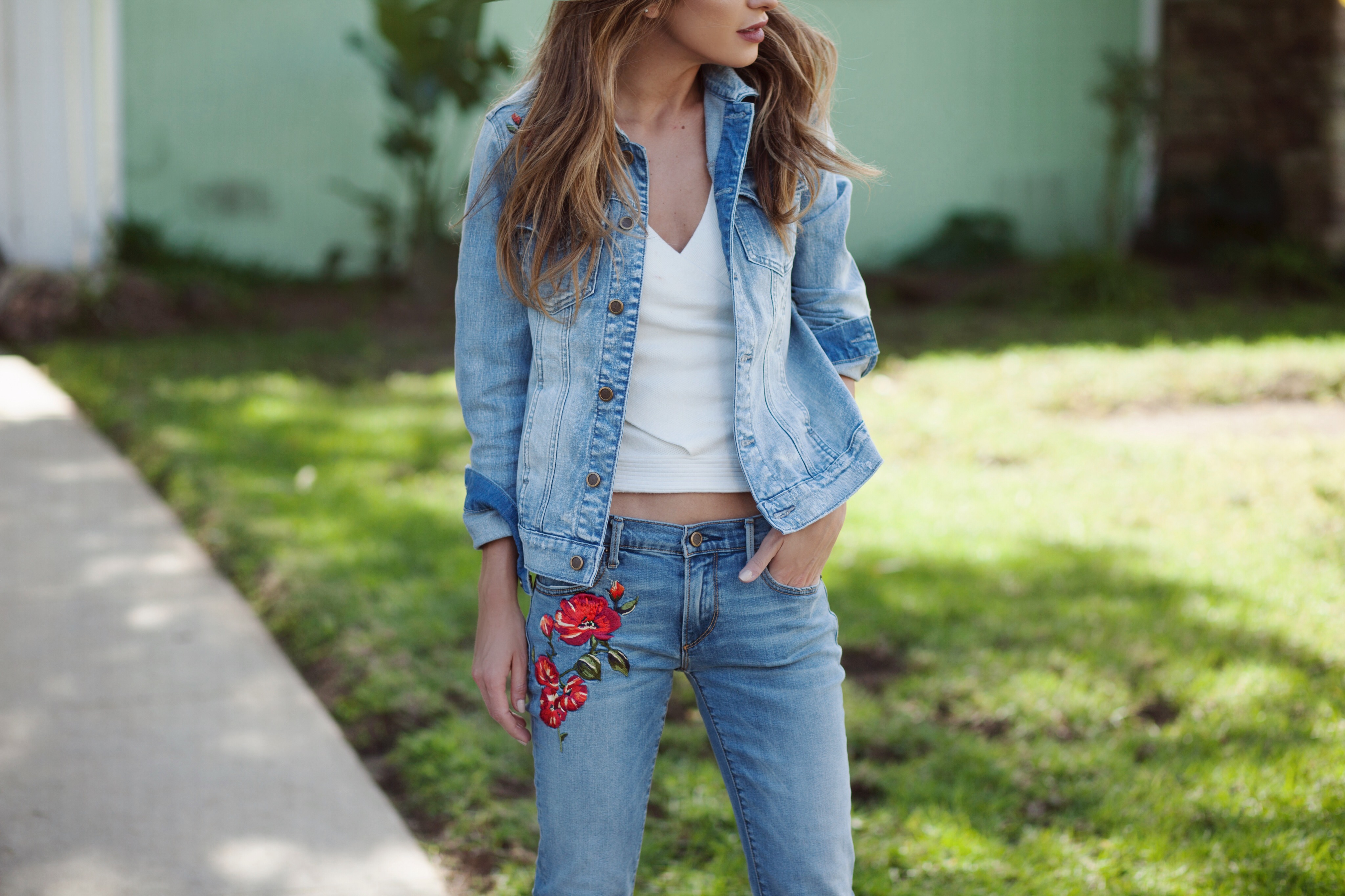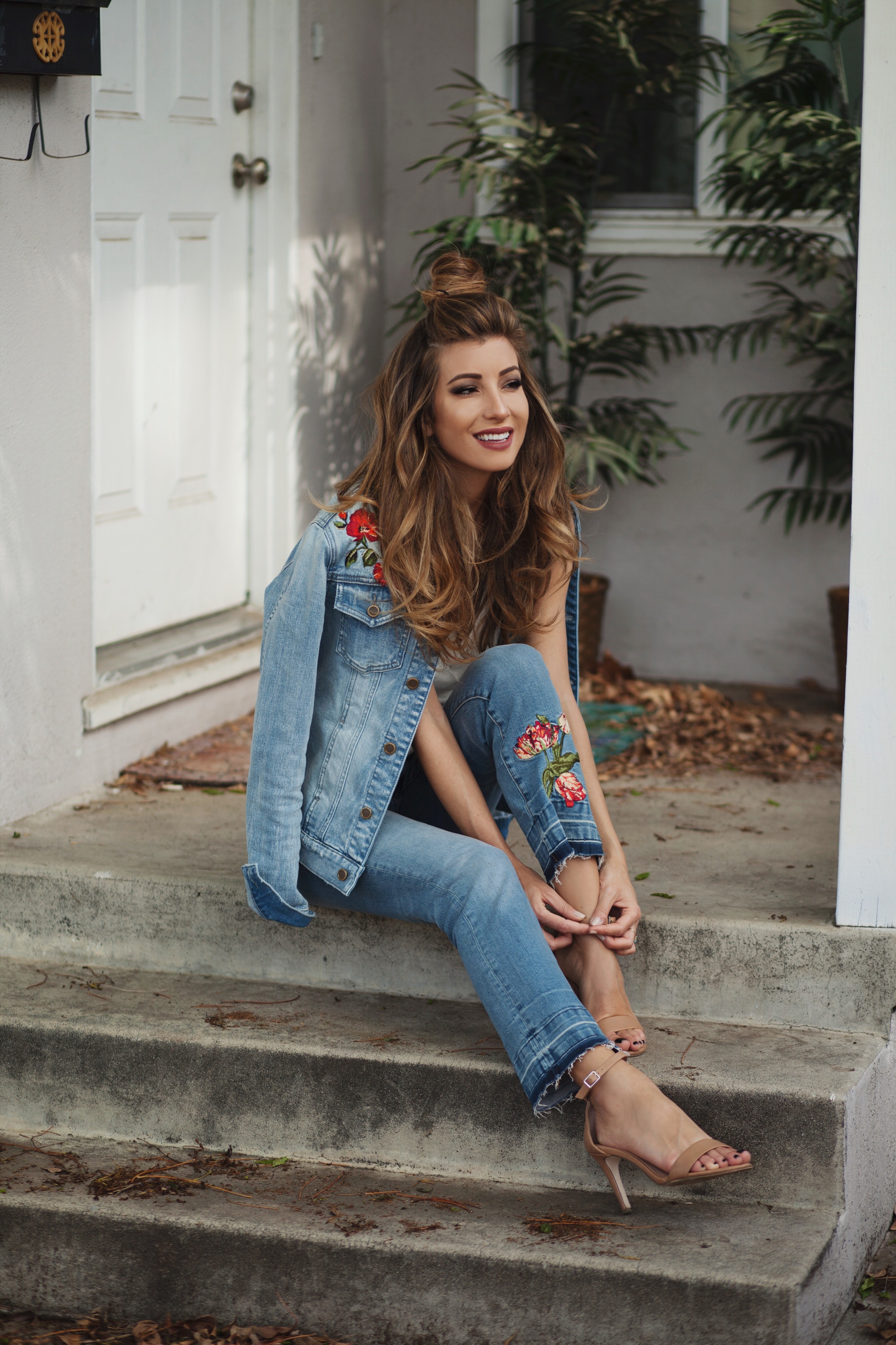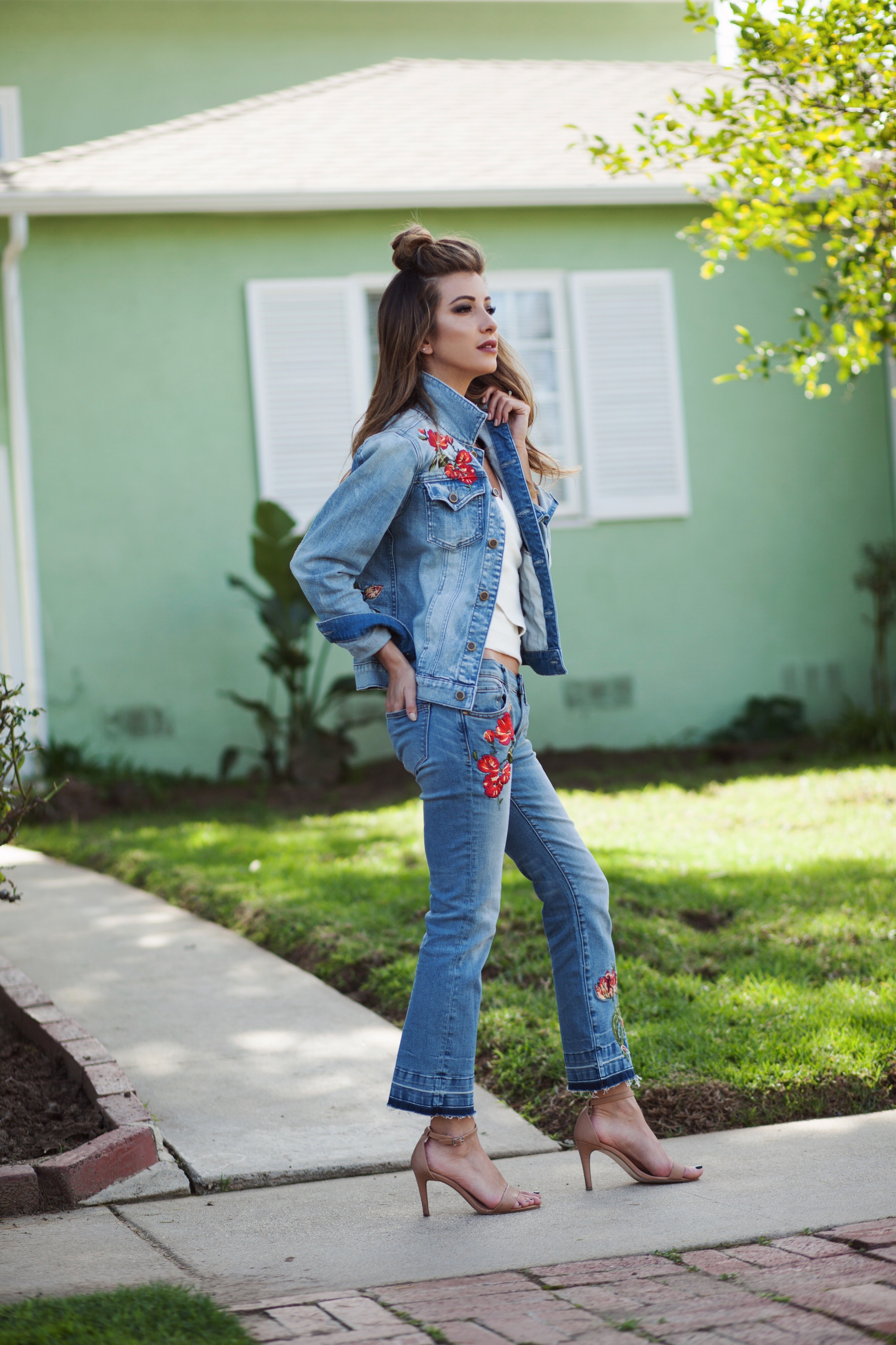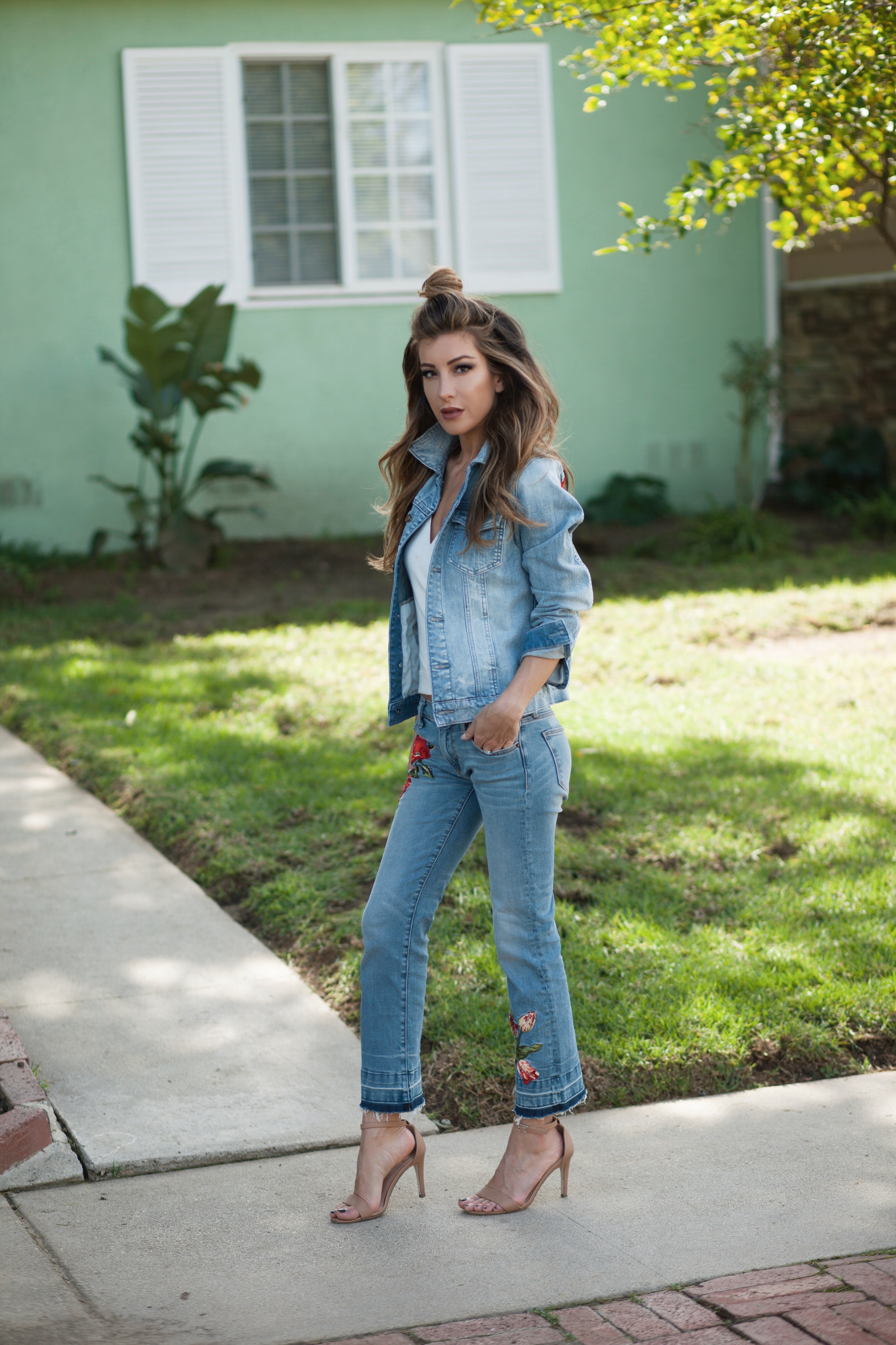 Embroidered denim jacket + jeans: c/o AQUA via Bloomingdales (get the jacket here, and jeans here), "Sabrina" top: c/o Ramy Brook (get it here– also in blush and black)