Winter is almost over-yay! And I must say for the first time in years did I really experience what this season is all about. Usually I am in Los Angeles and between the 70 degree days there is a few days of rain but never anything super winter-y. This year, I travelled so much during the winter months I got truly embrace the effects of the season. Wind, snow, rain, freezing temperatures…you name it!
Traveling to these cooler destinations made me realize how much of a California girl I actually am. It was quite embarrassing shaking in my boots and having my teeth chatter as my friends laughed. To them, it's just your average December/January/February weather. I went to England, Luxembourg, Amsterdam and all around Germany the past few months and was finally able to experience a true winter. I loved it!
The feeling of a brisk wind, snow melting on my skin, and being able to layer was such a nice change. However, nothing I really owned was warm enough…not surprising! Making my way back to Los Angeles, I realized how incredibly spoiled I am here with weather. But it also made me realize how much I love seasons.
In honor of the season approaching, this Spring inspired look is one of my go-to's. I love short suits, especially white ones. I paired this blazer and short yet with an ivory shirt and yellow floral pumps for a punch of color. Whenever I do a muted look, I always try to incorporate some sort of pattern or color…in this case- both!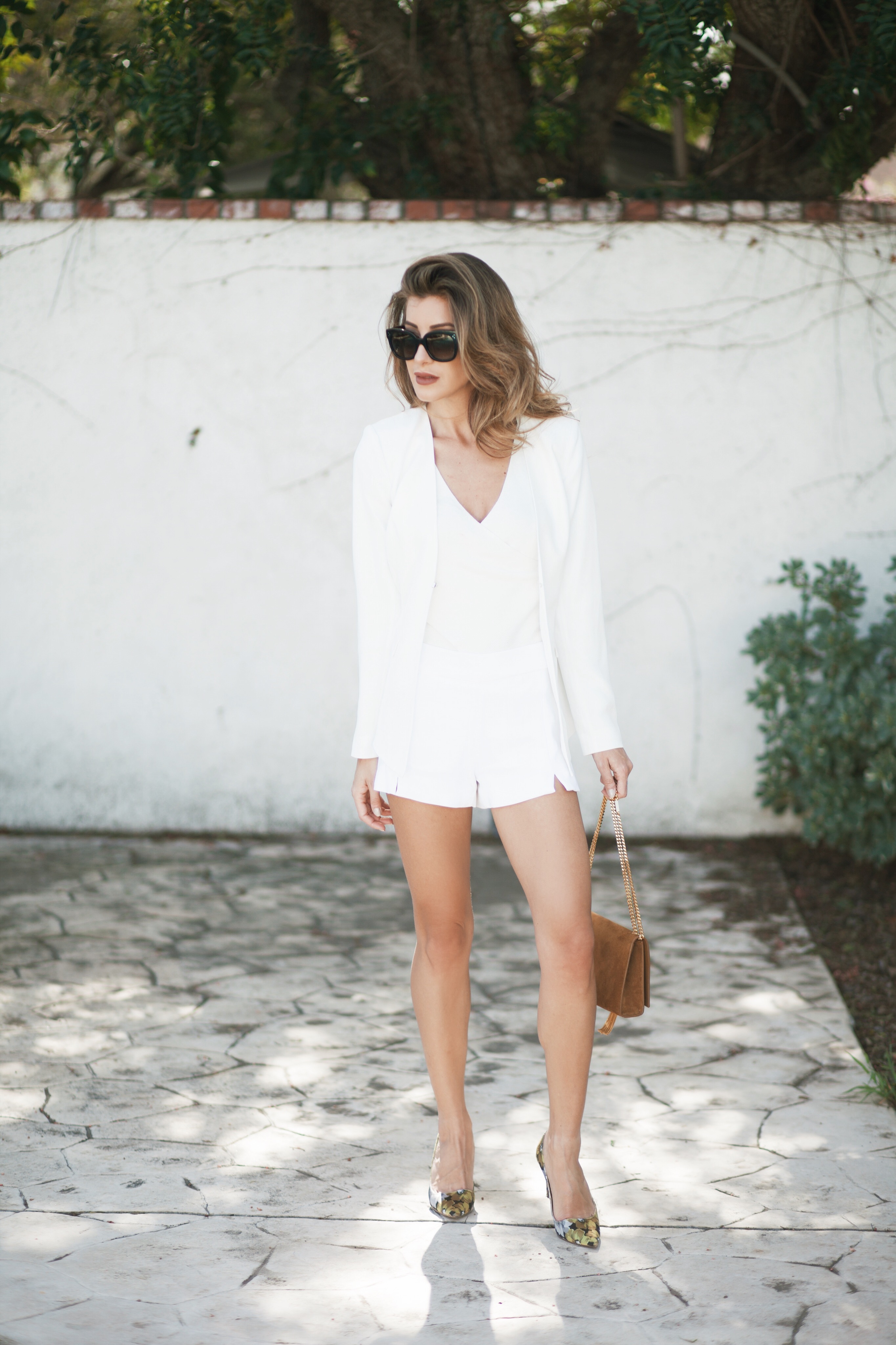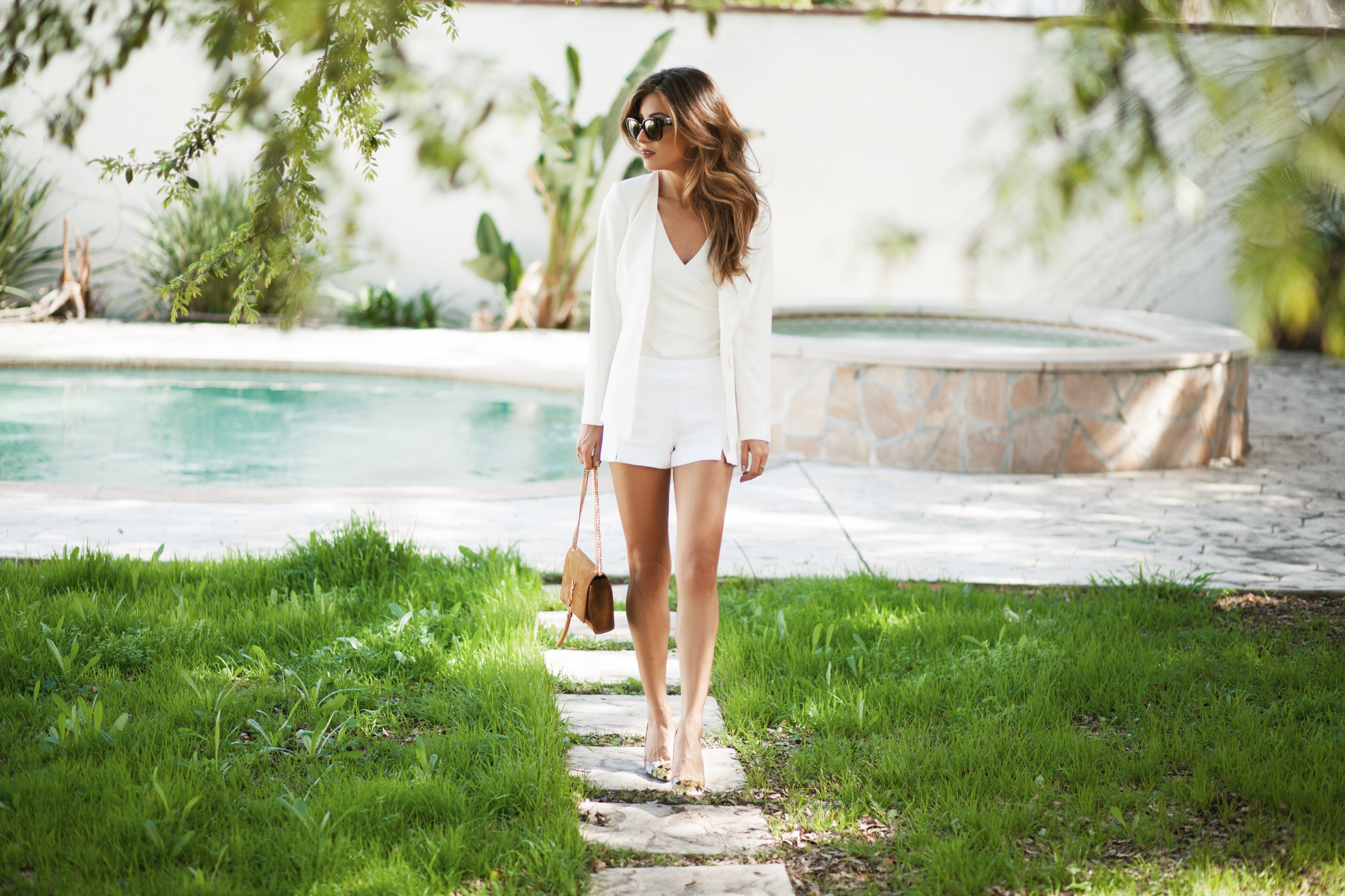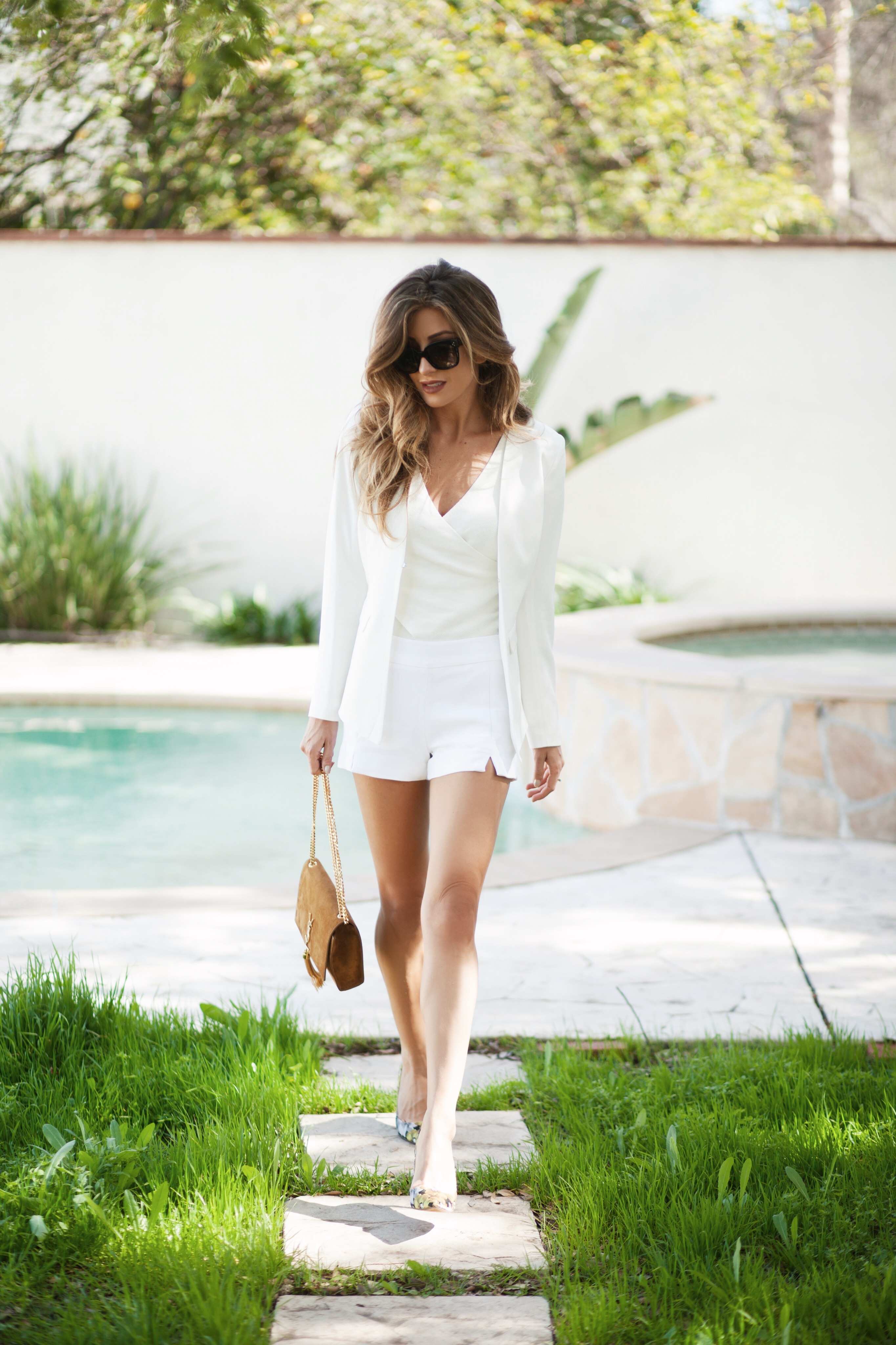 Gianna Jacket (get it here) + Adele Short (get it here) + Sabrina Sweater (get it here): c/o Ramy Brook, Bag: YSL, Yellow Floral Pumps: c/o WhoWhatWear (get them here)
Would you rock a white short suit?