Okay, so the title may be a bit misleading, this post isn't about pajamas however, this two-piece set feels like pajamas and is as comfortable as pajamas. Sometimes just wearing something that is beyond comfortable and makes you feel like you're rocking your favorite jammies is the best. With this two-piece knit set I conquered my day and really could have gone directly to bed after.
Normally I'm not much a "set" person but sometimes I will make exceptions, like today. I love the color of this two-piece set and it's so cozy and warm that it's perfect for Los Angeles winters. I could throw on a simple coat to keep the cool breeze away if I wanted to. I picked these pieces up from B Collection by Bobeau and let me say, if you're a sucker for comfortable clothing, you'll live in their pieces.
I would rock this perfectly in the cooler winter days with a long-sleeve white button up, a coat and mid-rise boots to create a super cool very mod look. I think a two-piece set that is this cozy is essential to have in your wardrobe. It's just so much fun to sport!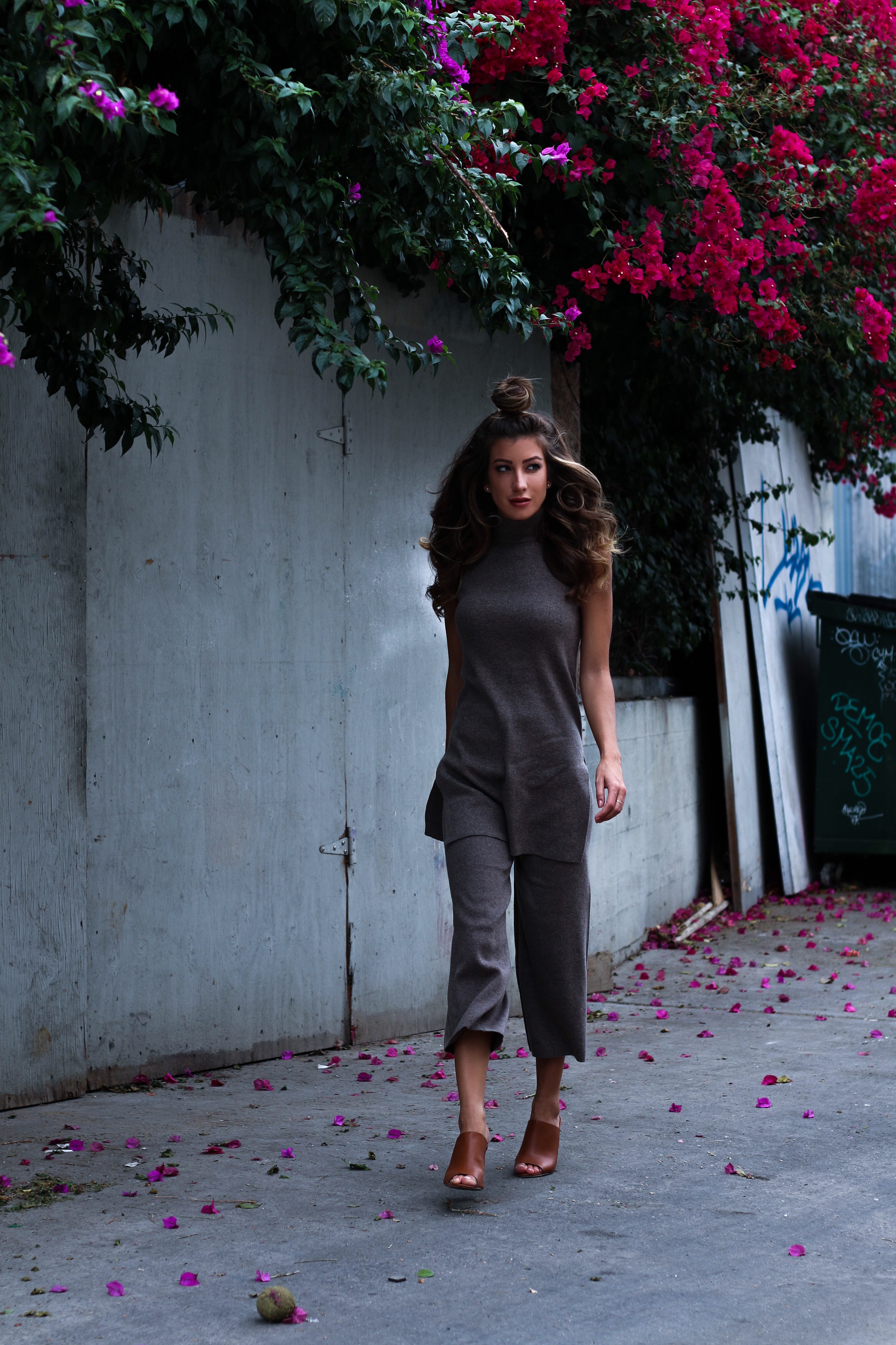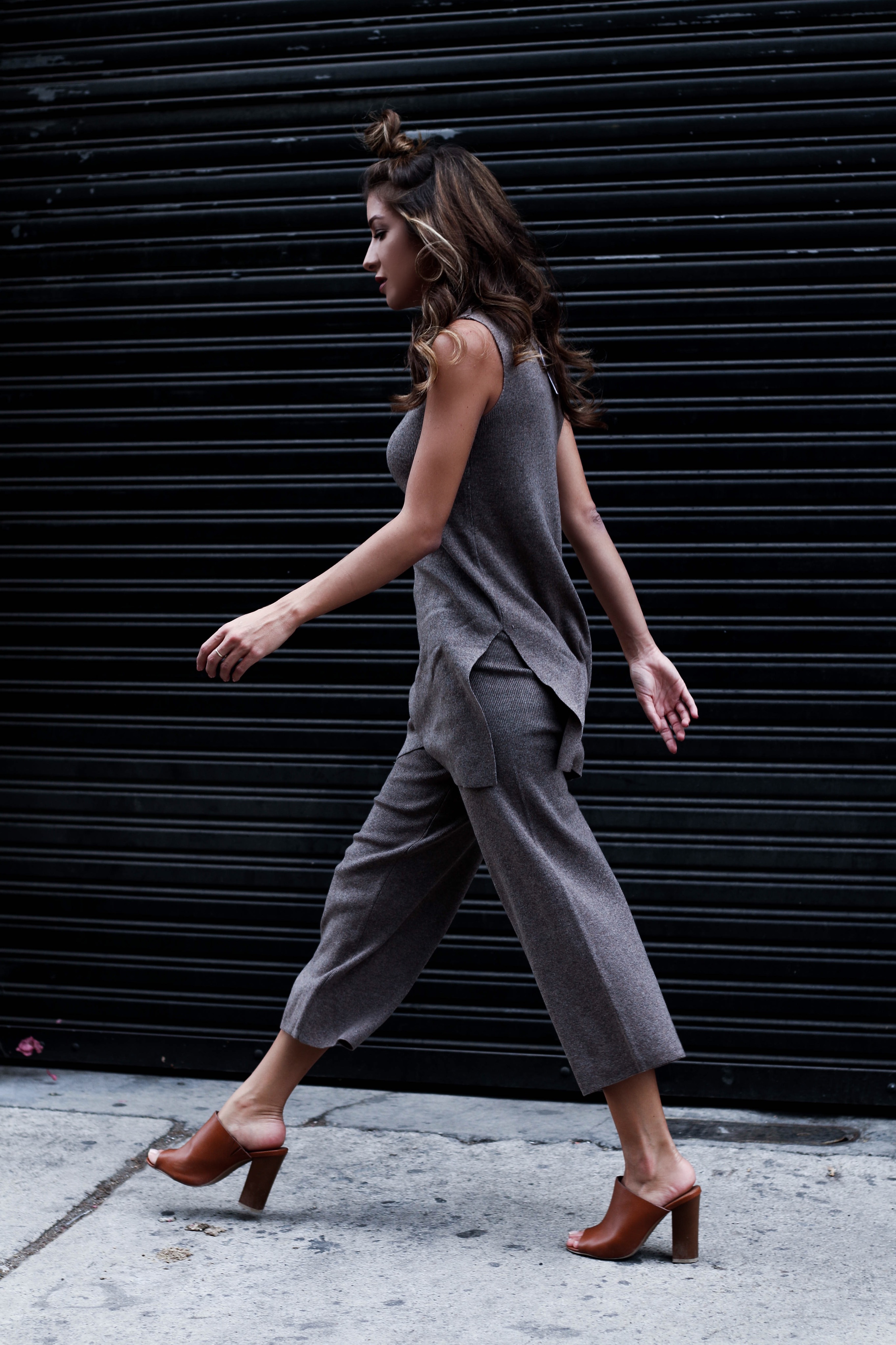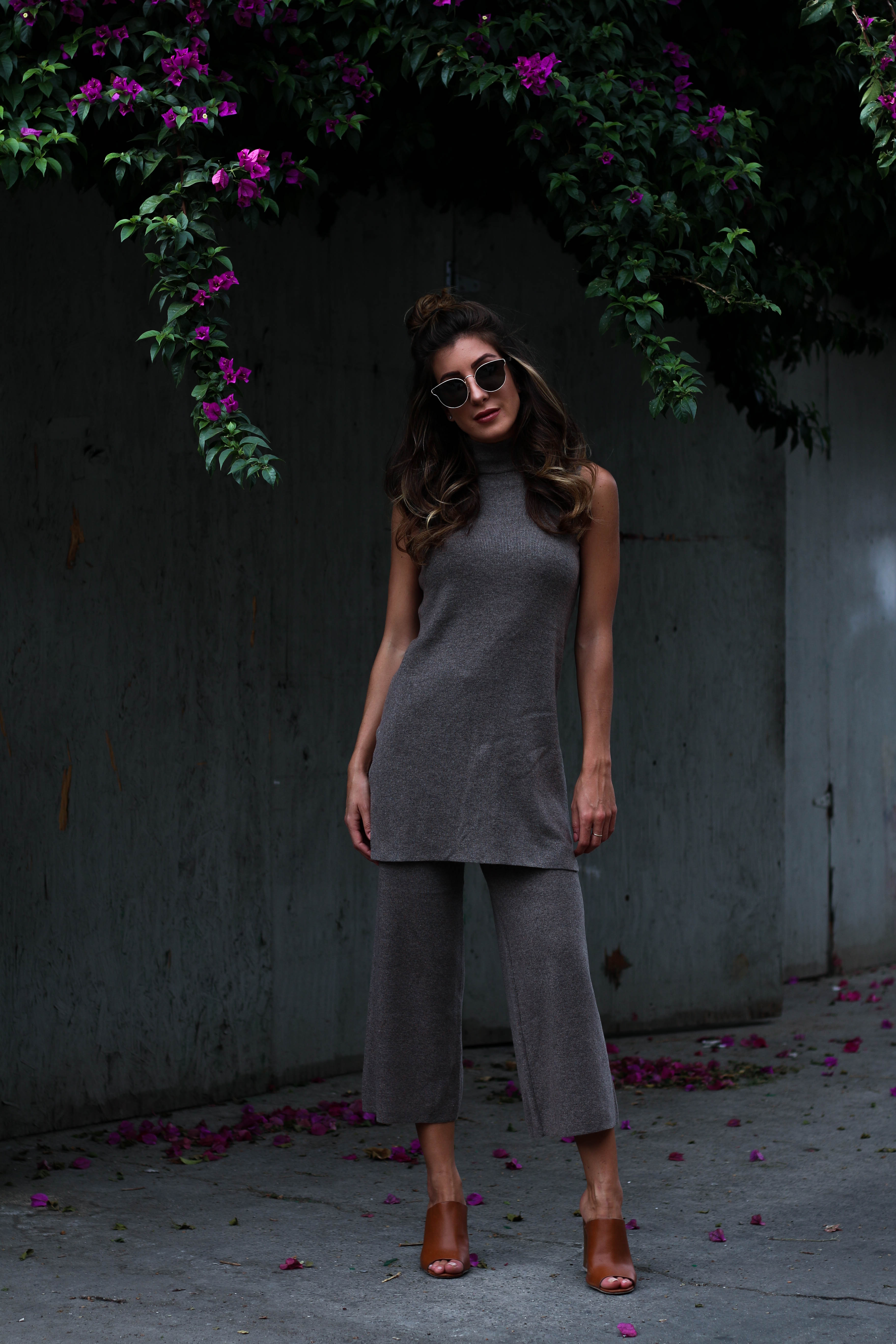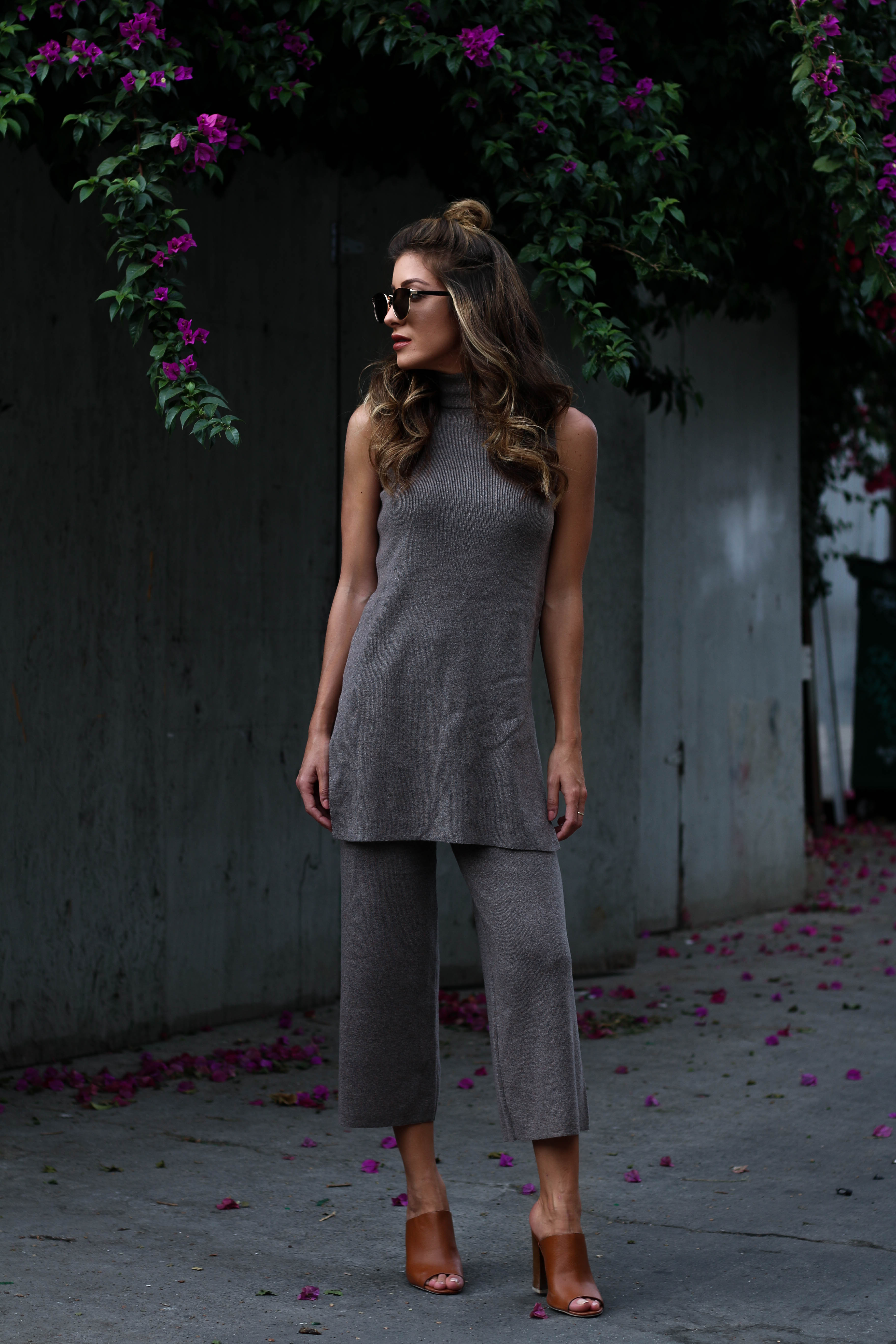 Knit Two-Piece Set: c/o B Collection by Bobeau (get pants here, top here on SALE), Mules: c/o Zoo Shoo (get them here).
Photographed by: Photo by Vincent
Would you rock a two-piece set?