My favorite type of weather is leather weather, but it's not here and that's okay. I'll just pretend and melt like I did while shooting this particular look with my photographer//creative buddy Marley Cumbee. He really pushed my limits and although this is much more of a stylized look and shoot it was definitely fun trying something different. Marley always tries to have me explore my creative side and not just "take a picture". Blogging is not just about pretty pictures but about inspiration and celebrating your creativity. Being able to create and share your vision with the world is such an incredible experience. I feel beyond grateful to have the opportunity to do what I love and continue to explore my own imagination.
If you've noticed some of the photography changes on the blog you'll notice that my images have gotten more of an editorial vibe. I'm also in the process of redesigning my site for you guys and bringing back my YouTube channel (woop! subscribe here). 2017 is going to be an amazing year for Le Fashion Monster and I have all of you to thank 🙂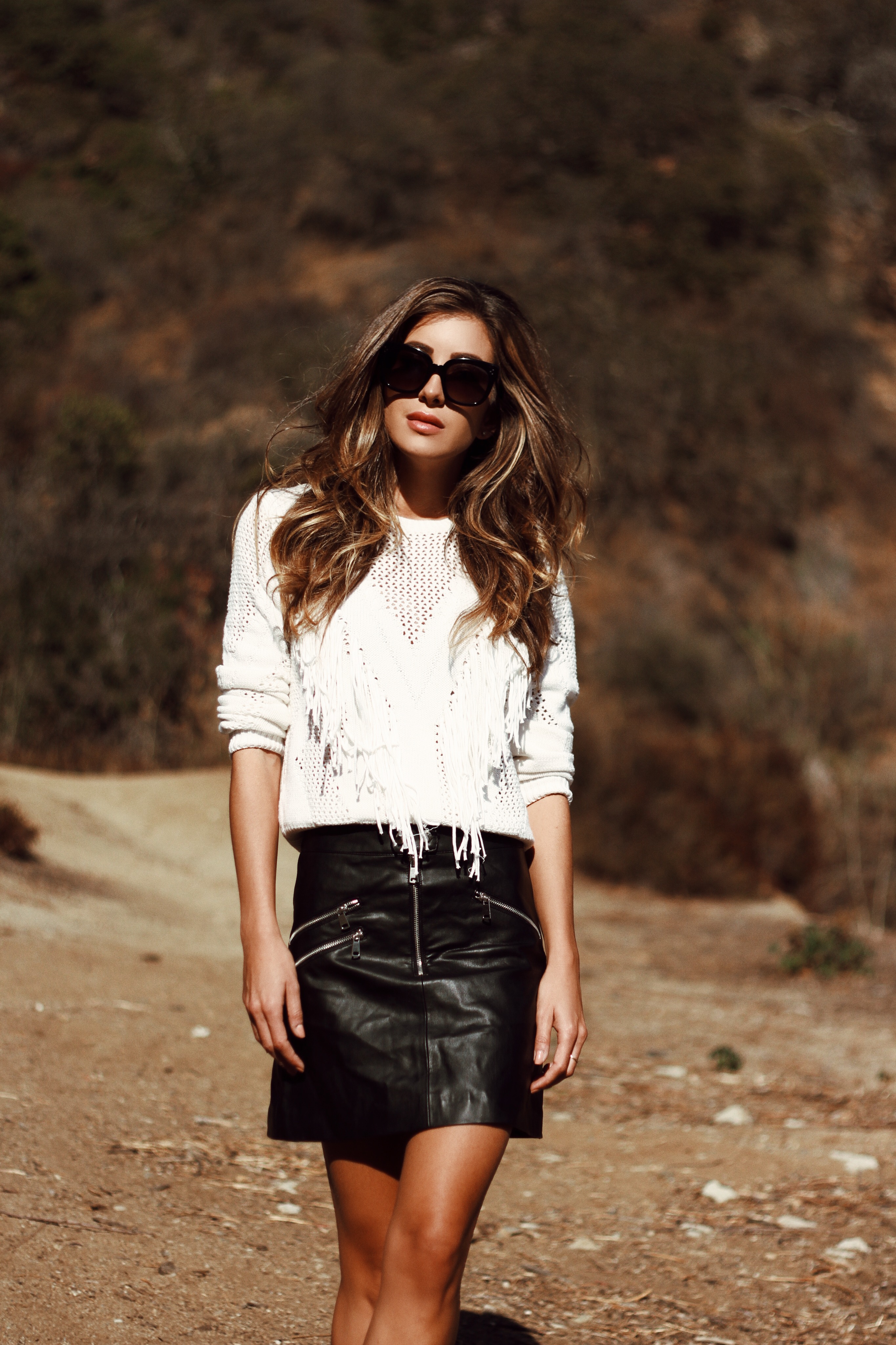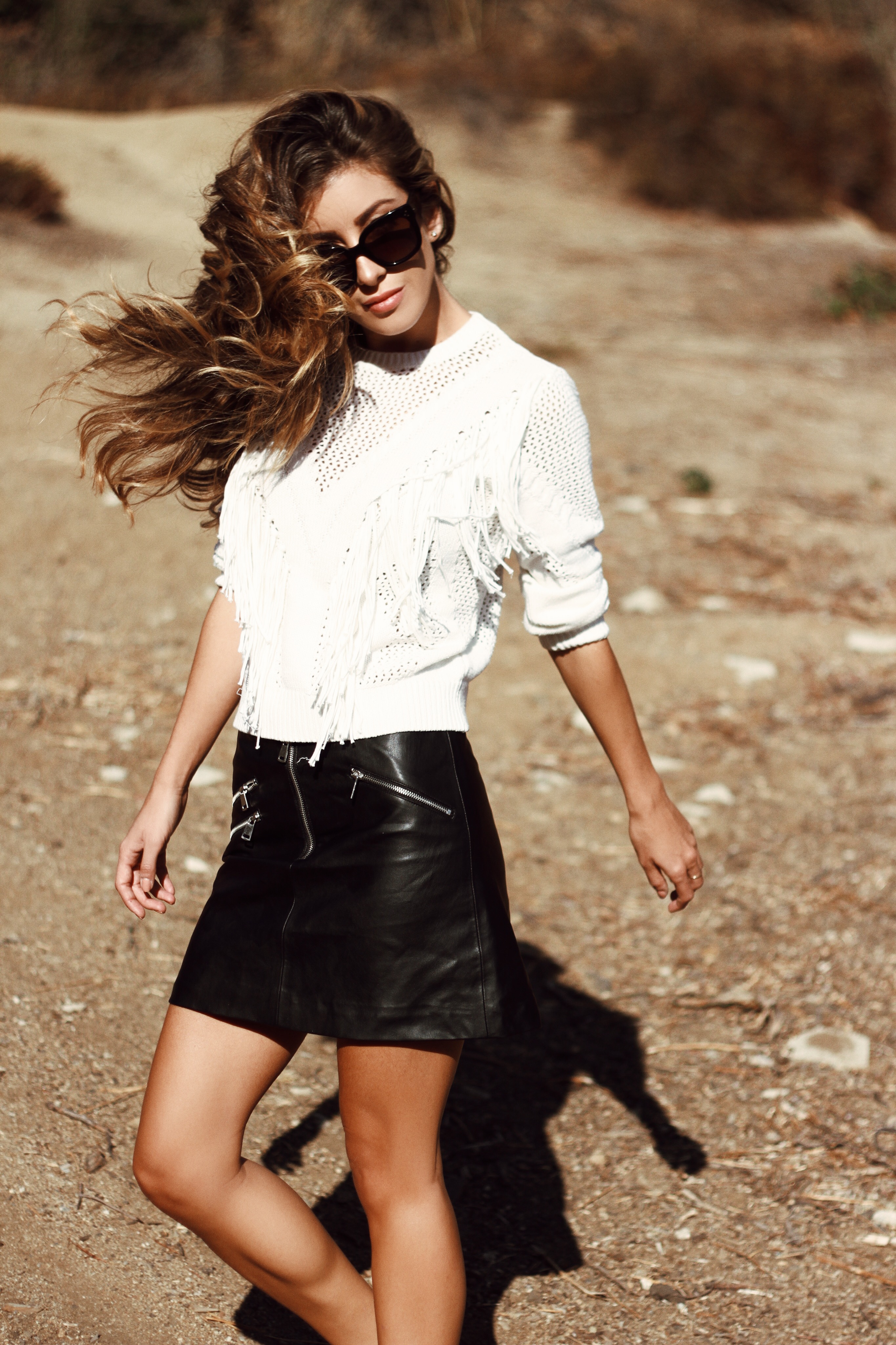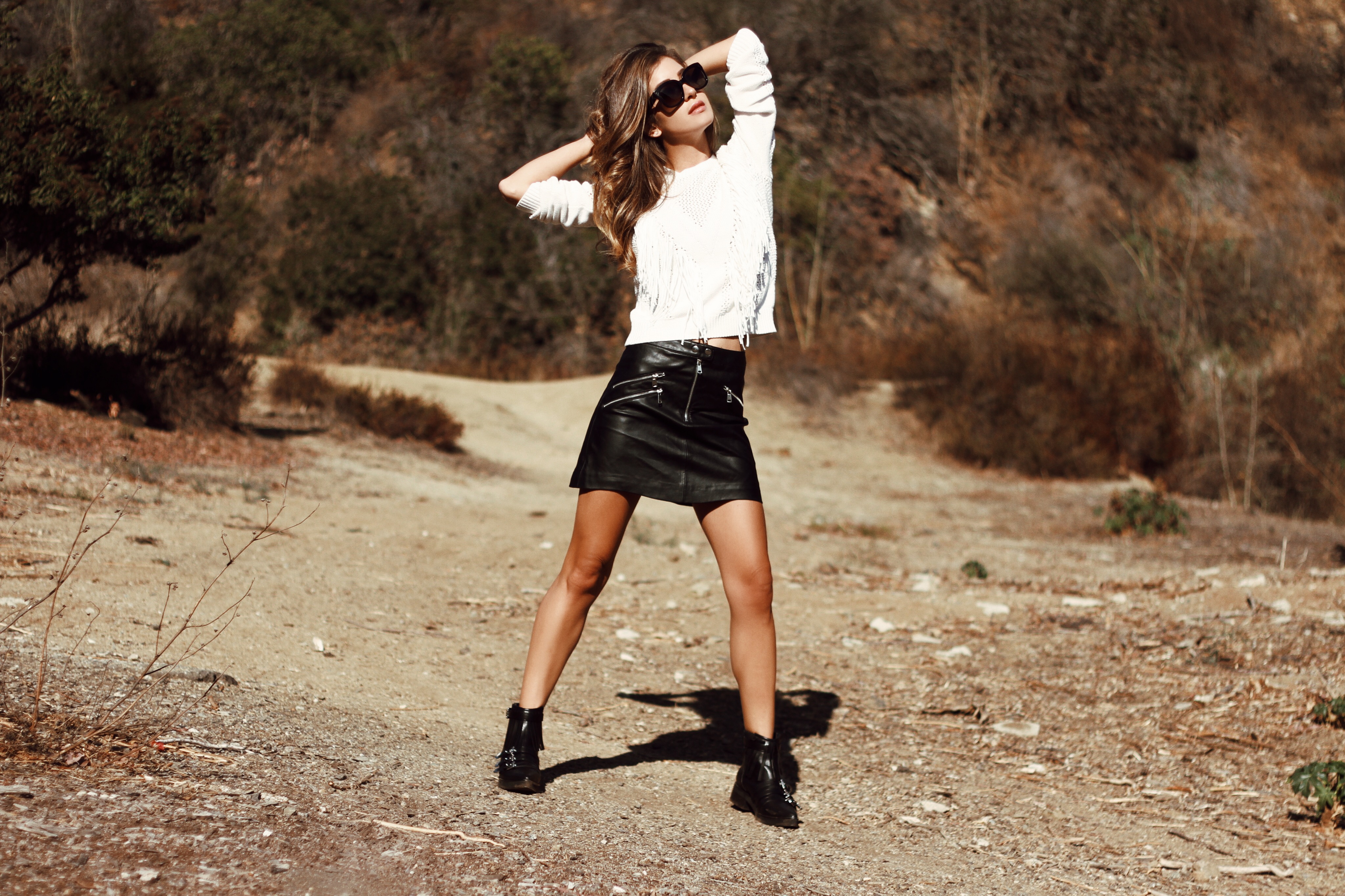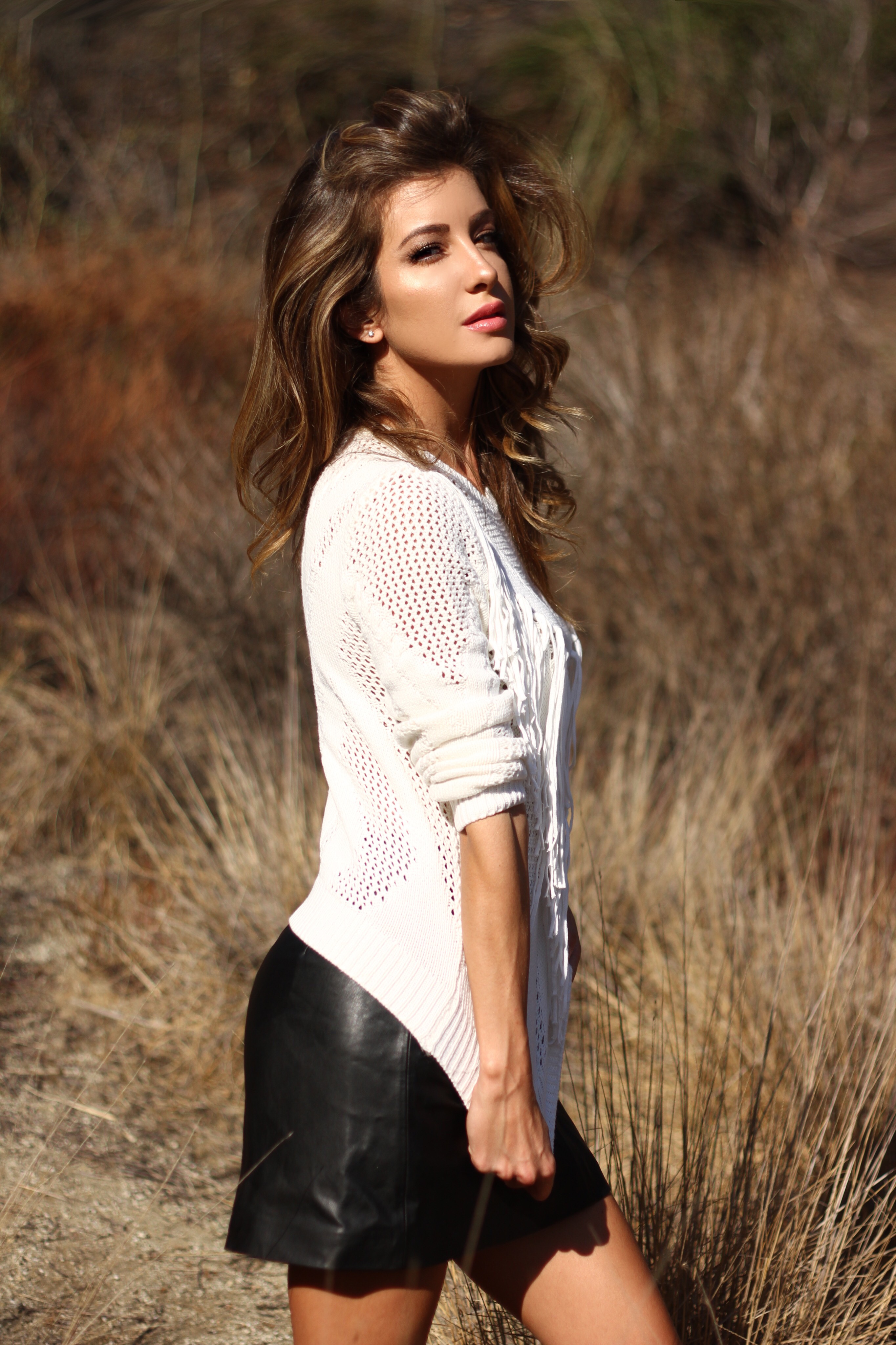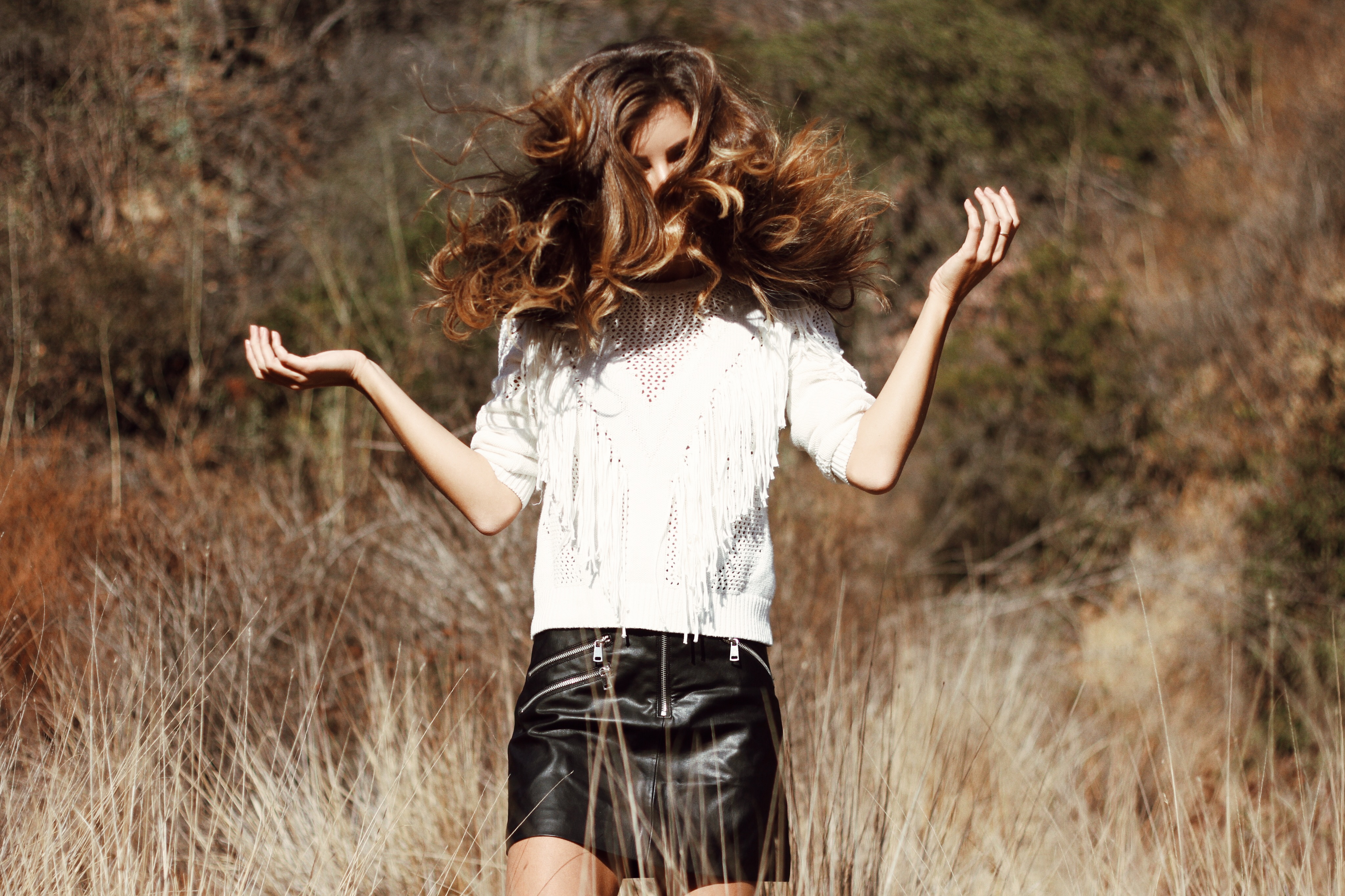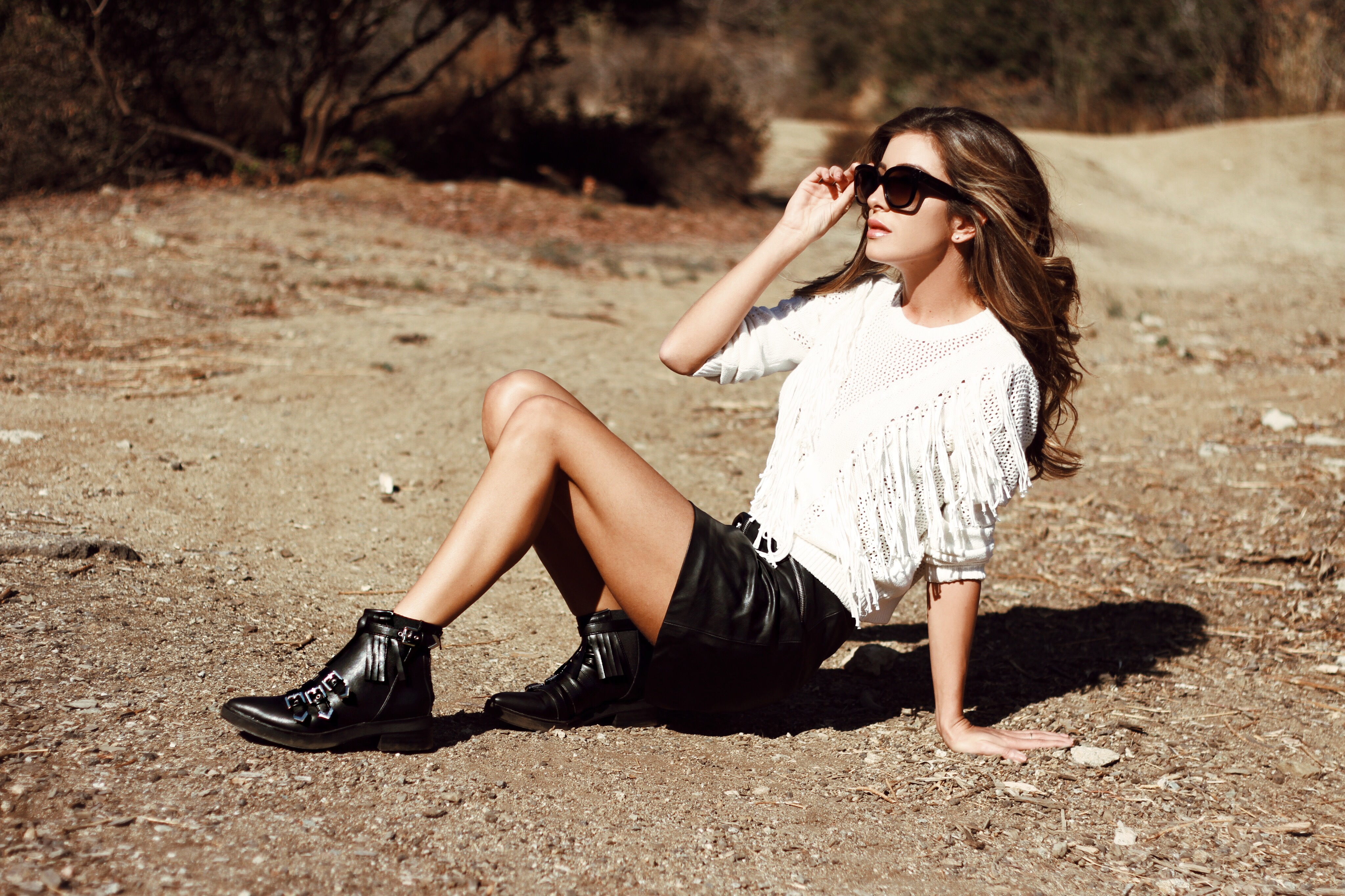 Fringe sweater: Forever 21 (old), Leather Skirt: Mango, Fringe Buckled Boots: c/o Matisse Footwear (get them here).
Photography by: Marley Cumbee