Jumpsuits…
For me, they are a hit or a miss, and mainly a miss. I have a super long torso and shorter legs so jumpsuits tend to look really awkward on me (anyone else out there?). I have a hard time finding a jumpsuit or romper that can actually make me look like I have longer legs and not like I am wearing a diaper under my clothes. A lot of the time rompers and jumpsuits tend to sit so low that they make me look super wide on the bottom and saggy. I think I own about ten jumpsuits/rompers MAX in my closet which is actually quite said because I think there are so many great styles out there to wear.
For me, having a jumpsuit that is slightly cut more high-waist helps with elongated my legs and cutting my torso down a bit which makes me appear taller. This strapless jumpsuit from LAUNDRY by Shelli Segal is one of my favorites for the holiday season. I think a classic black strapless jumpsuit is a great garment to have in your wardrobe. You can dress it up with a rhinestone choker like I did, or a scarf or any kind of statement necklace you desire. You can also add pops of color like a burgundy coat and/or shoes. The black canvas of this jumpsuit allows you to really create ANY kind of look you can imagine.
I chose to wear this strapless jumpsuit with all black, naturally. I opted for a brownish lip color to keep the autumn/winter vibes going. I threw on some ankle booties to keep this look a little edgier as well. If I had to re-wear this piece I would opt for a colored coat, sharp stiletto pointed heels and a dark bold lip.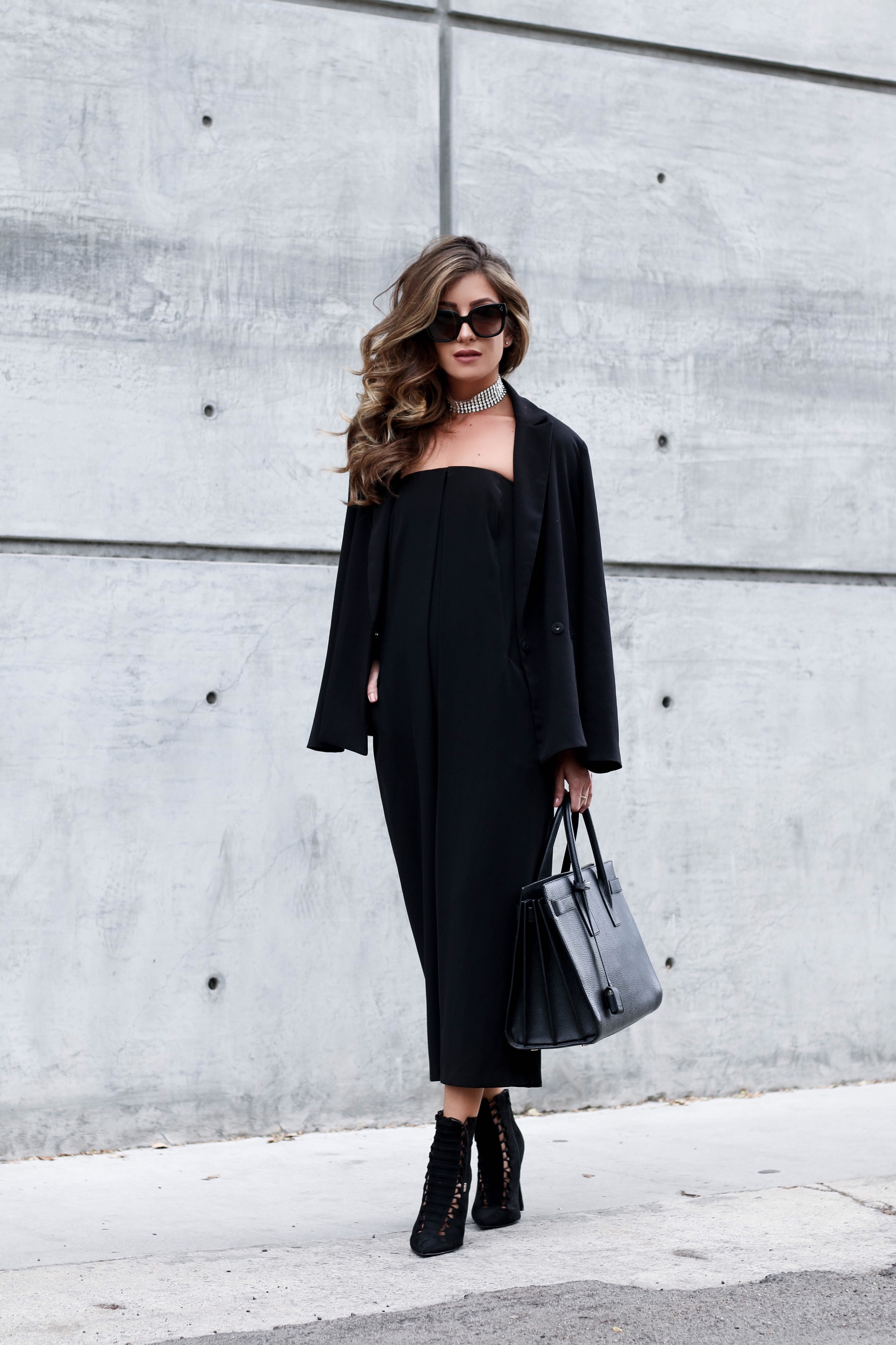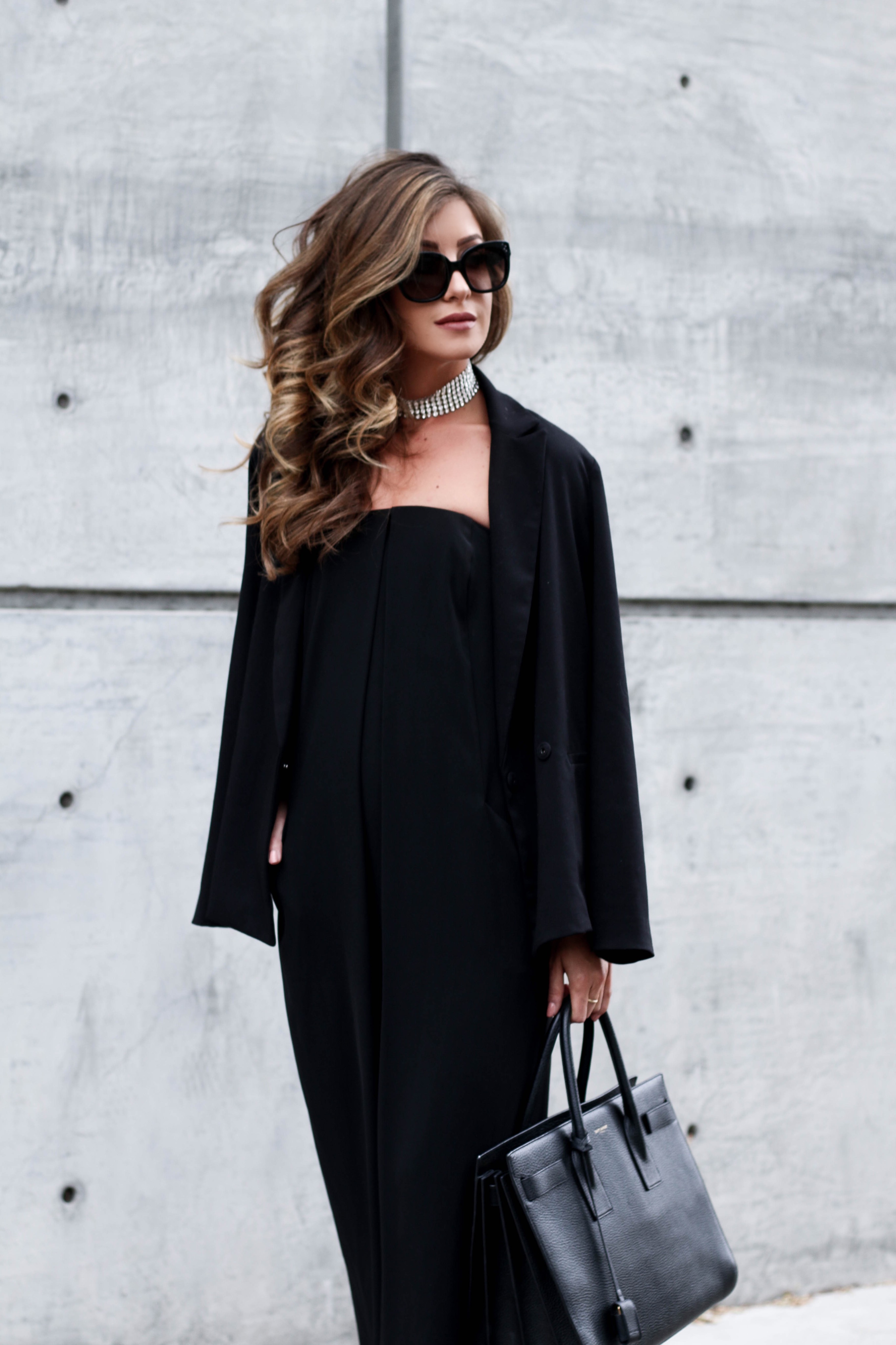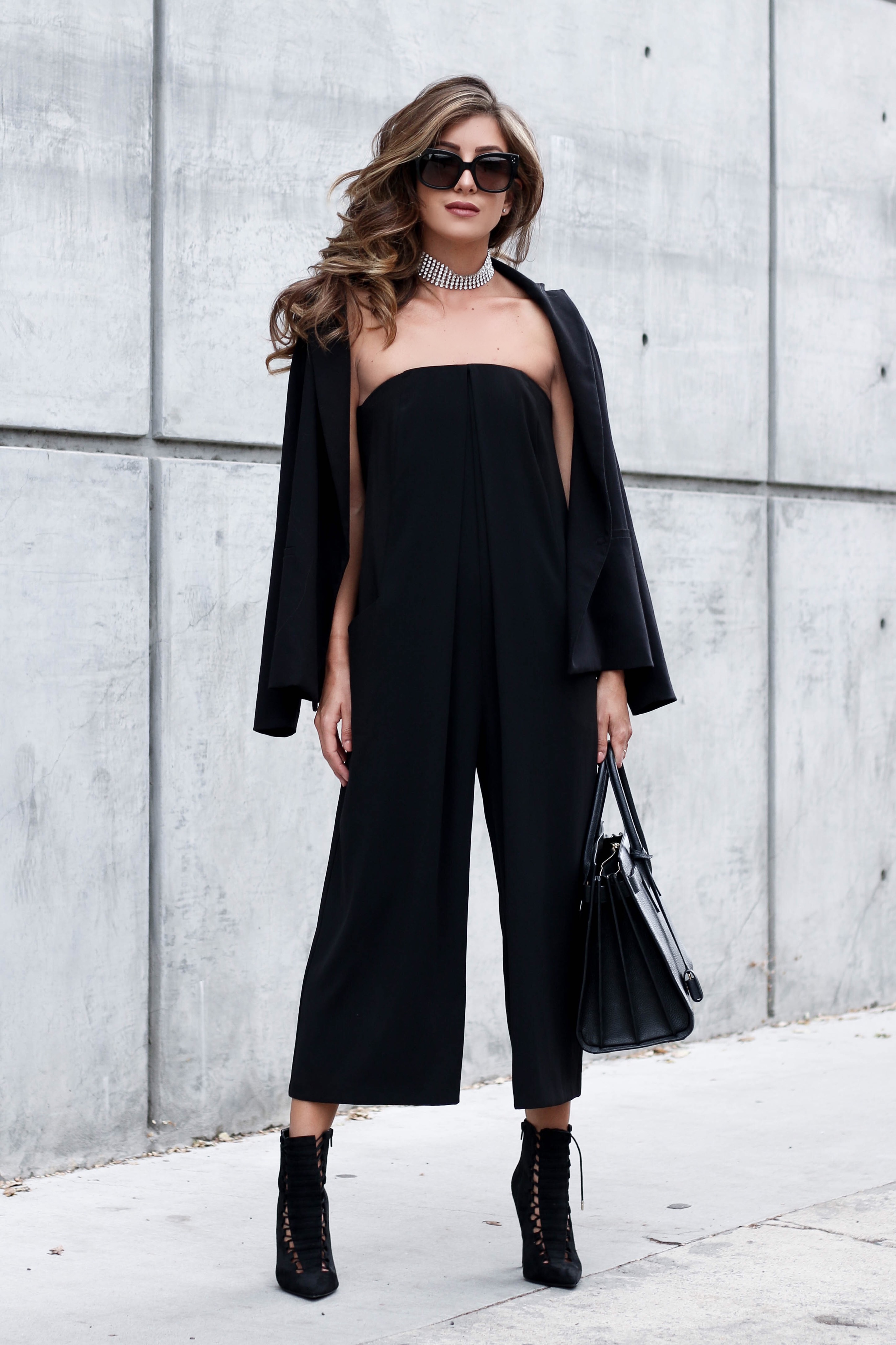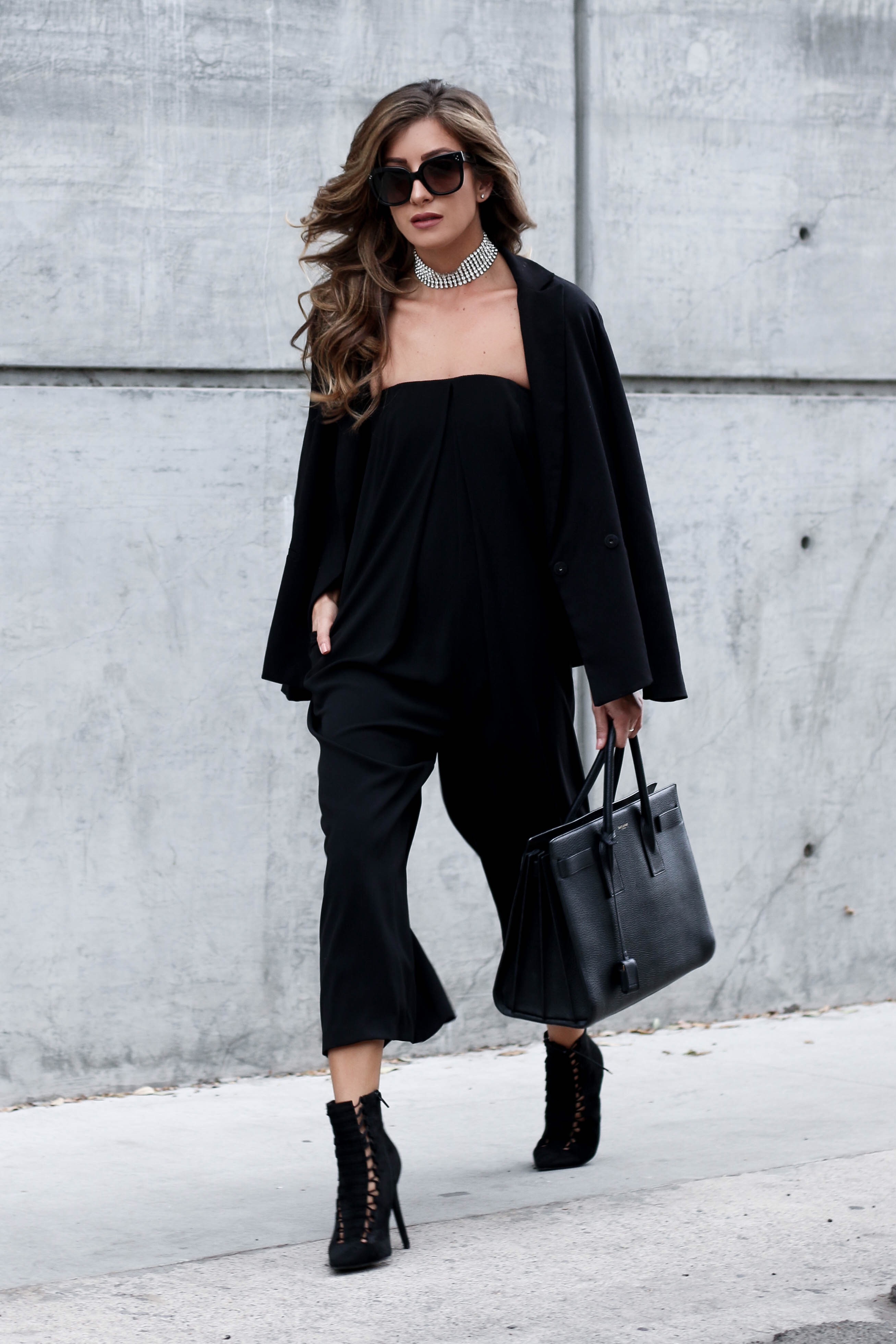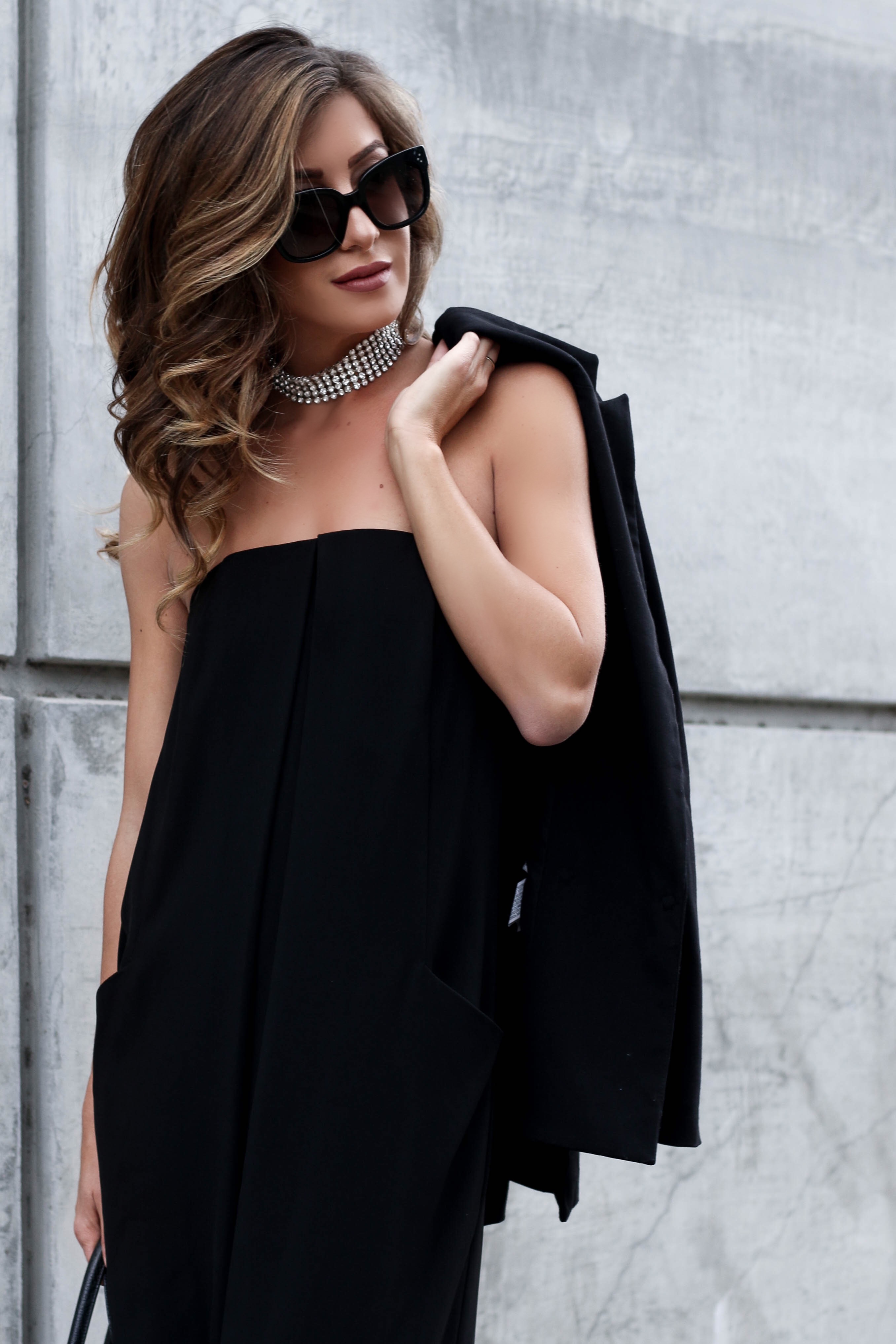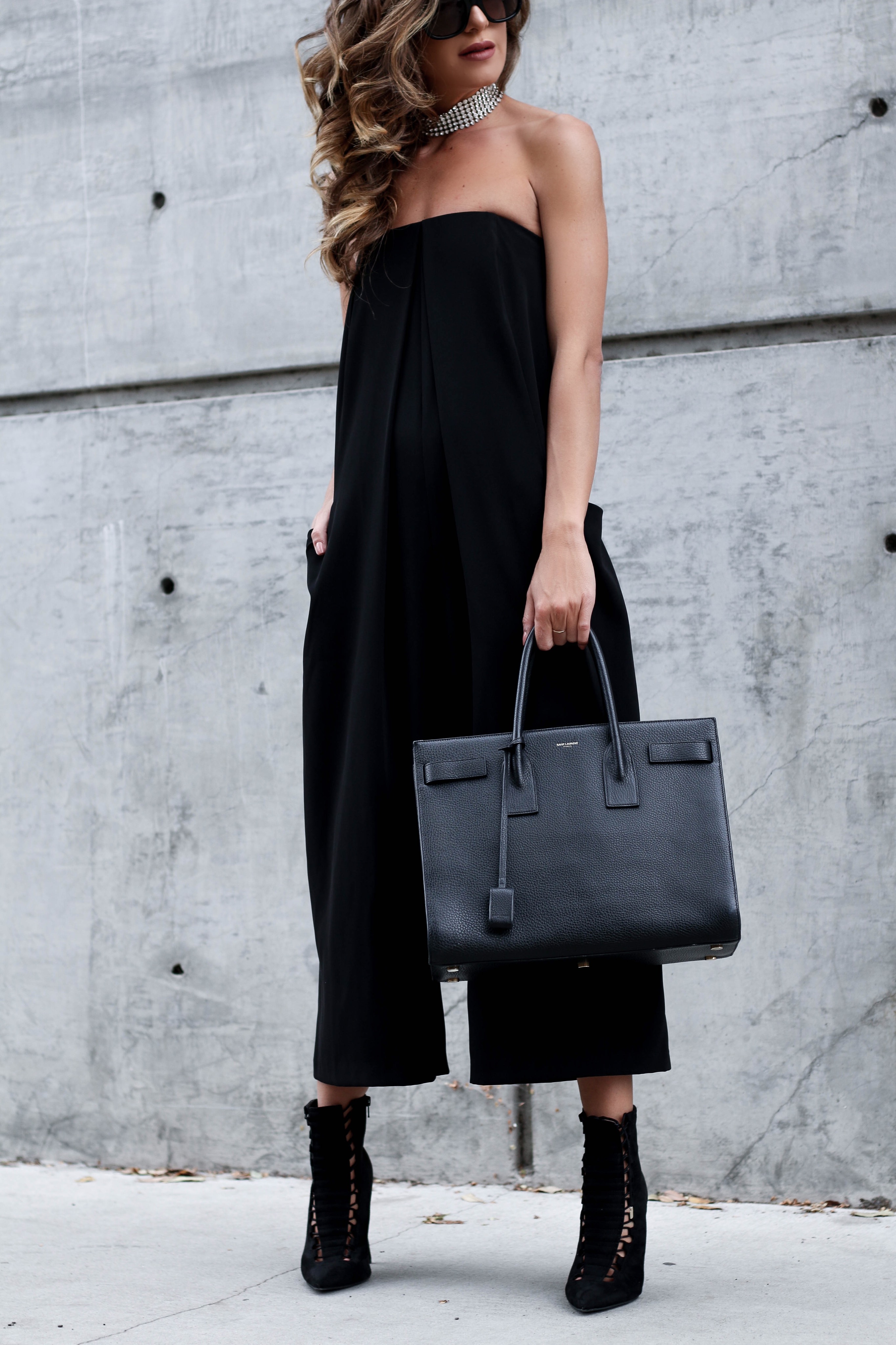 Black Strapless Jumpsuit: c/o LAUNDRY by Shelli Segal (get it here), Lace Up Ankle Booties: c/o Call It Spring, Bag: Saint Laurent, Rhinestone Choker: Forever 21 (get it here)
Photography by Photo by Vincent