Today I want to share a brand with you guys that I recently discovered and completely fell in love with! While pulling some pieces from the Janey Lopaty showroom, I came across a collection of pieces that just won my heart. I wanted to basically pull EVERYTHING from the rack but settled on these two pieces; a gorgeous pussy-bow blouse and taupe culottes. This pussy-bow blouse is so elegant and timeless, it's going to be my go-to blouse for pants/skirts when I want to feel ultra chic and sophisticated. I love the multiple buttons and bow-tie front but the fabric feels so soft it's almost like you're wearing nothing. The sleeves are so unique too which makes wearing a blouse much more exciting.
The taupe culottes are super soft and stylish as well and are the perfect pant for the office or even a chic night out. I kept the tones relatively neutral for this look as I wanted to really capture the beauty of the garments itself. I paired the blouse and culottes with a burgundy hat and camel bag from Saint Laurent.
I don't usually find a lot of brands that capture my attention fully, but Colton Dane really won my heart. I ended up pursuing the website and fell in love with his aesthetic. It's clean, chic, and very feminine. The brand is definitely on the more high-end side but investing in timeless pieces is something I firmly believe in.
Below I have listed items similar to these. When creating a look similar, sometimes richer tones and various textures and/or prints can help make the look stand out more as well. I added some richer tone culottes and various types of tie-neck blouses to help inspire you to try this look 🙂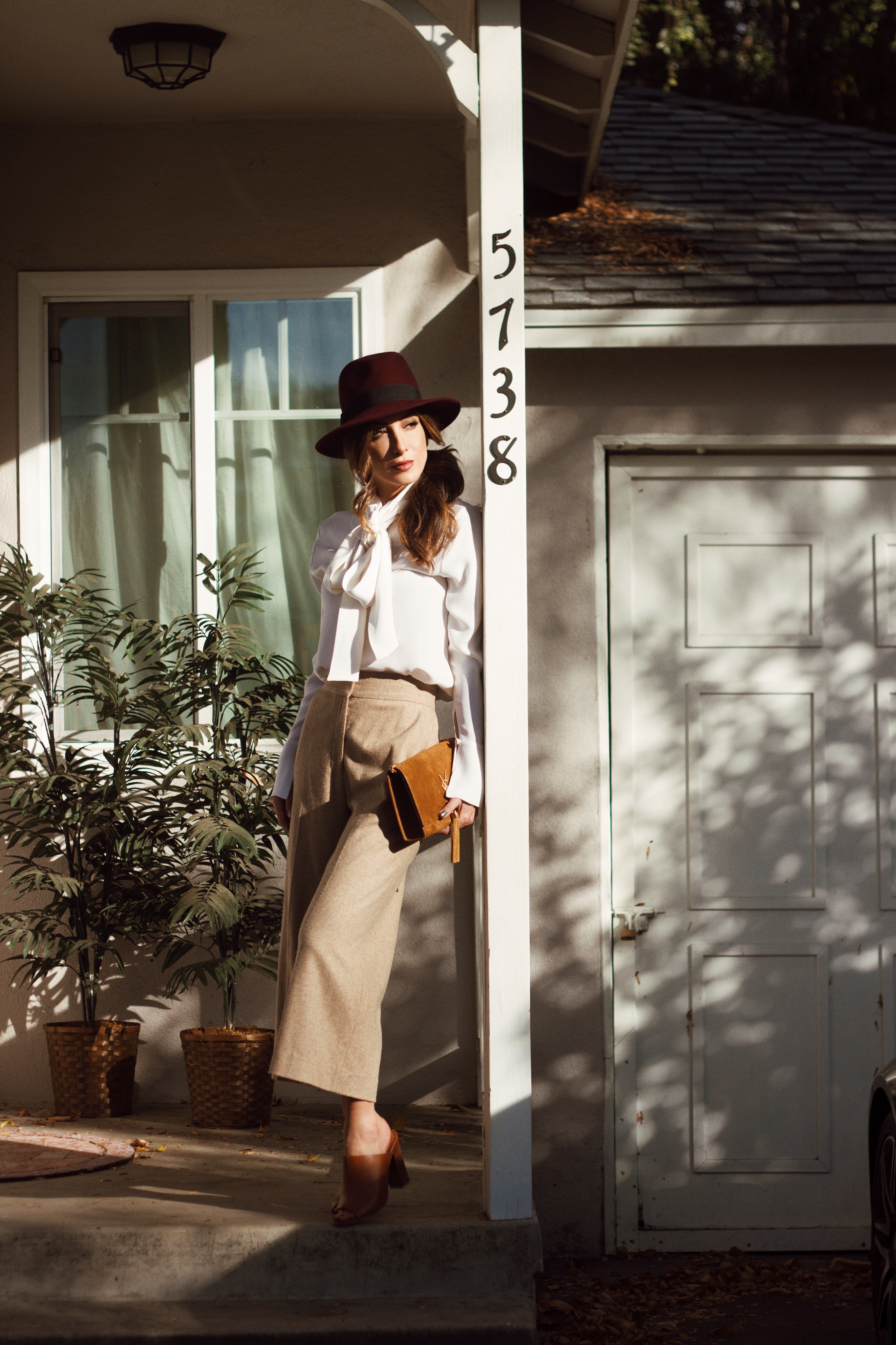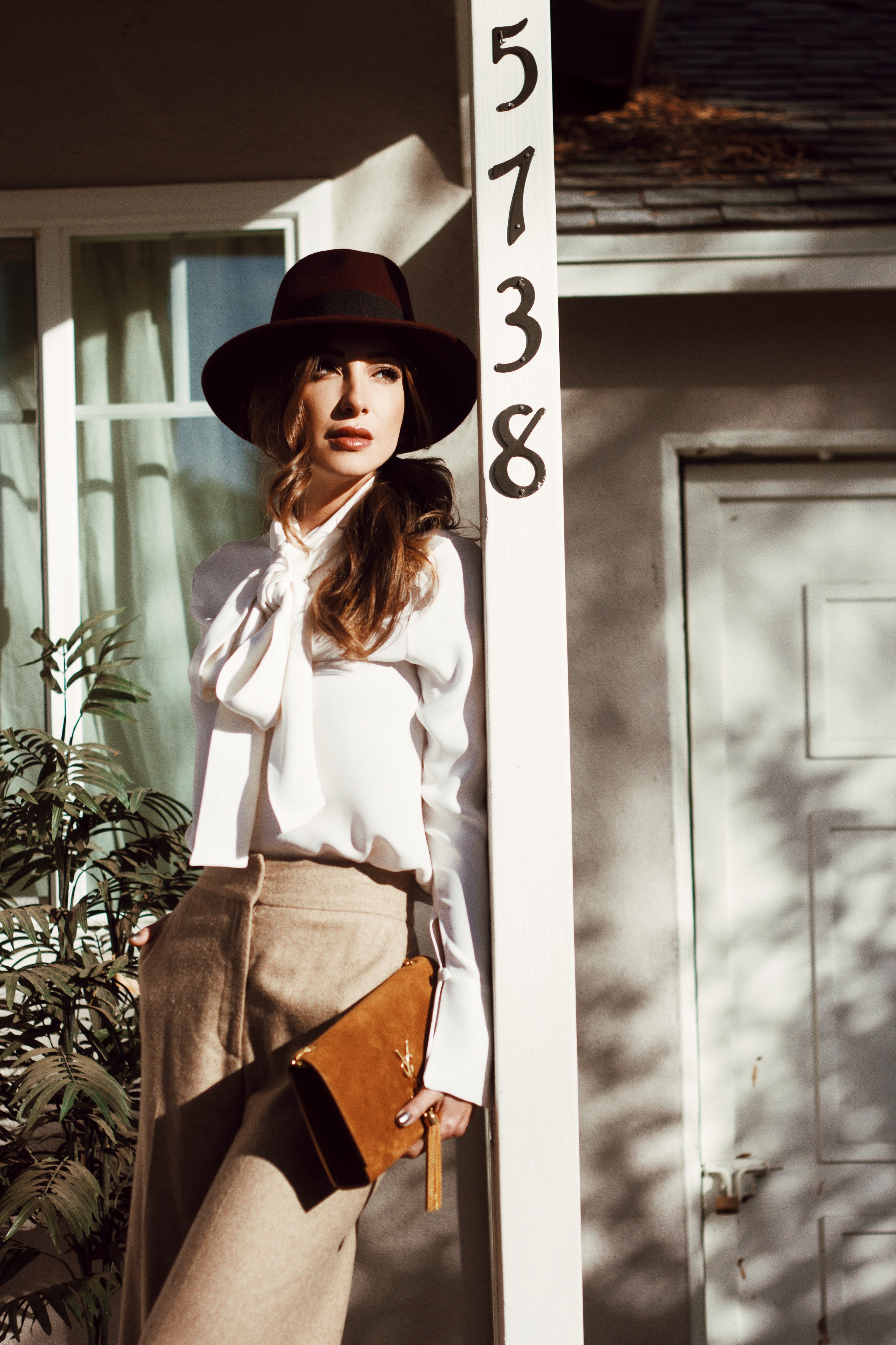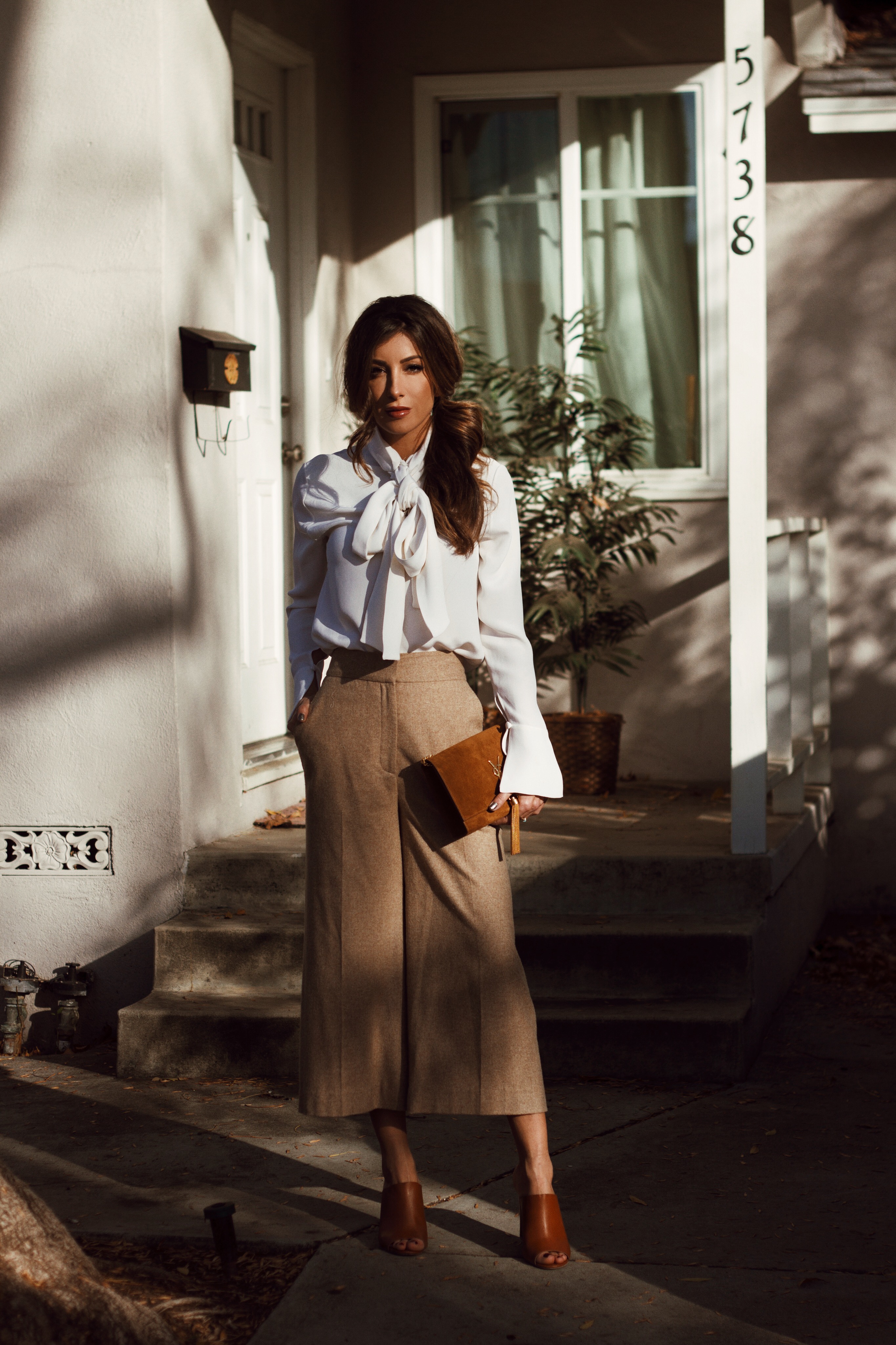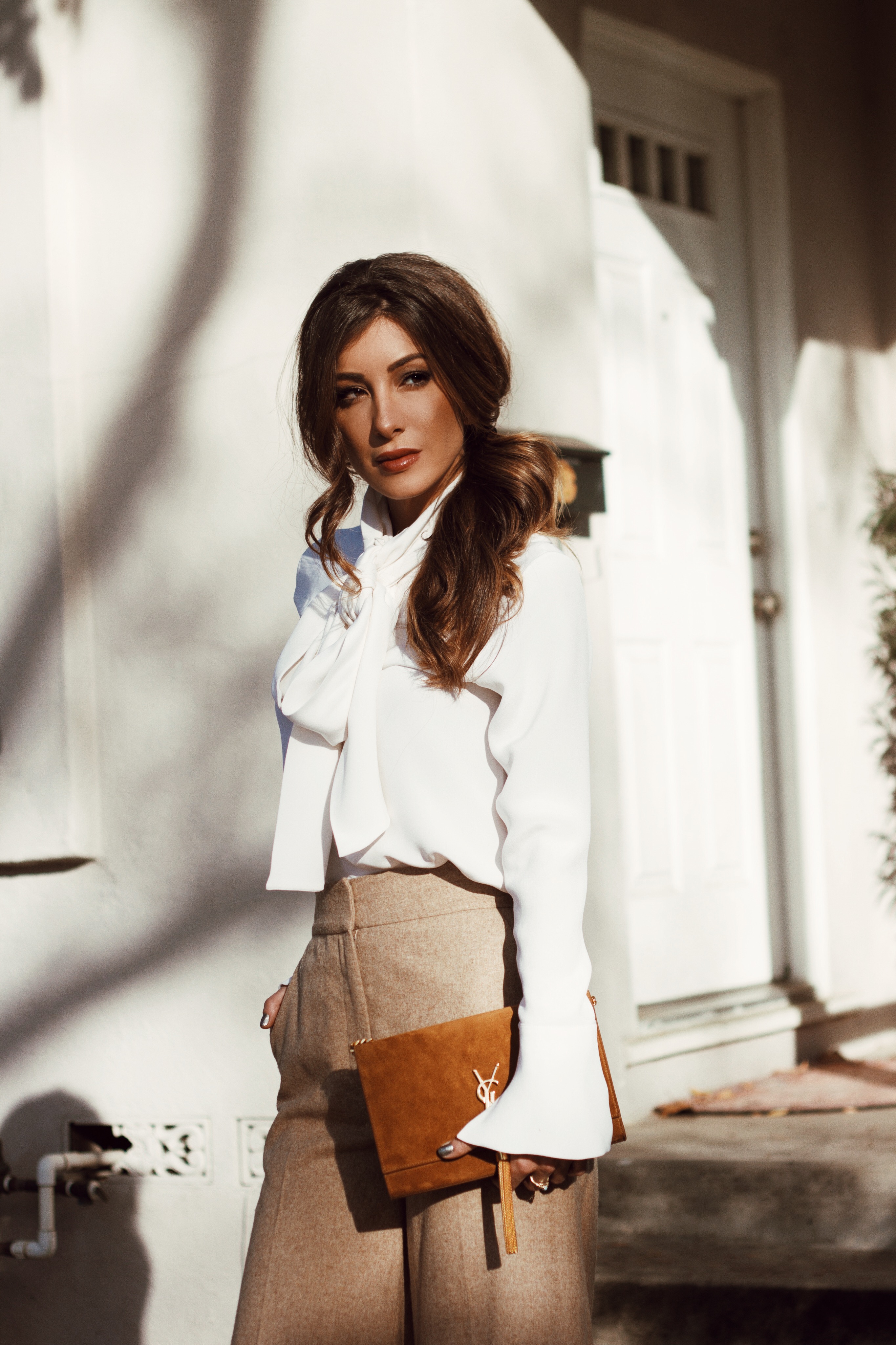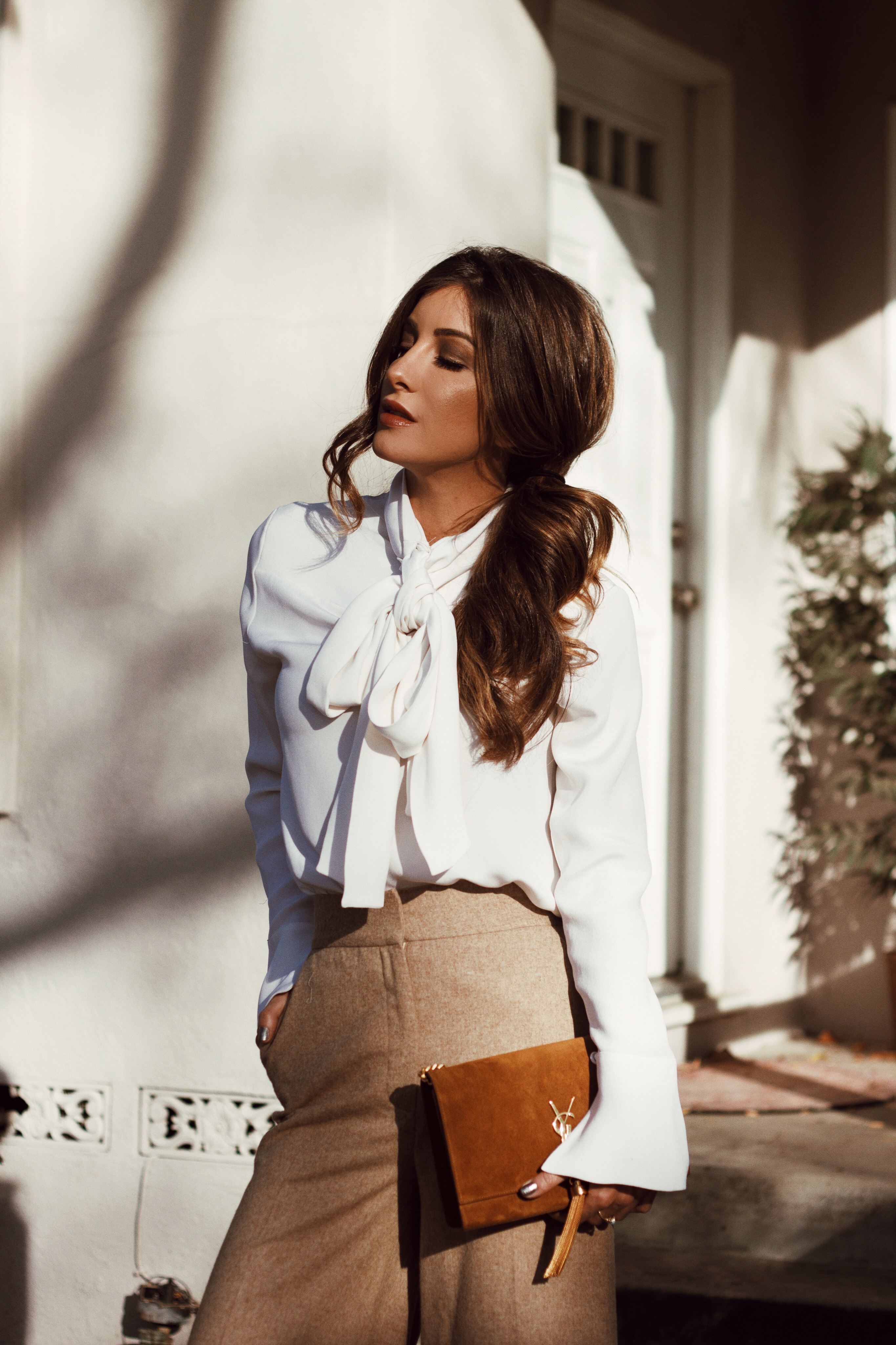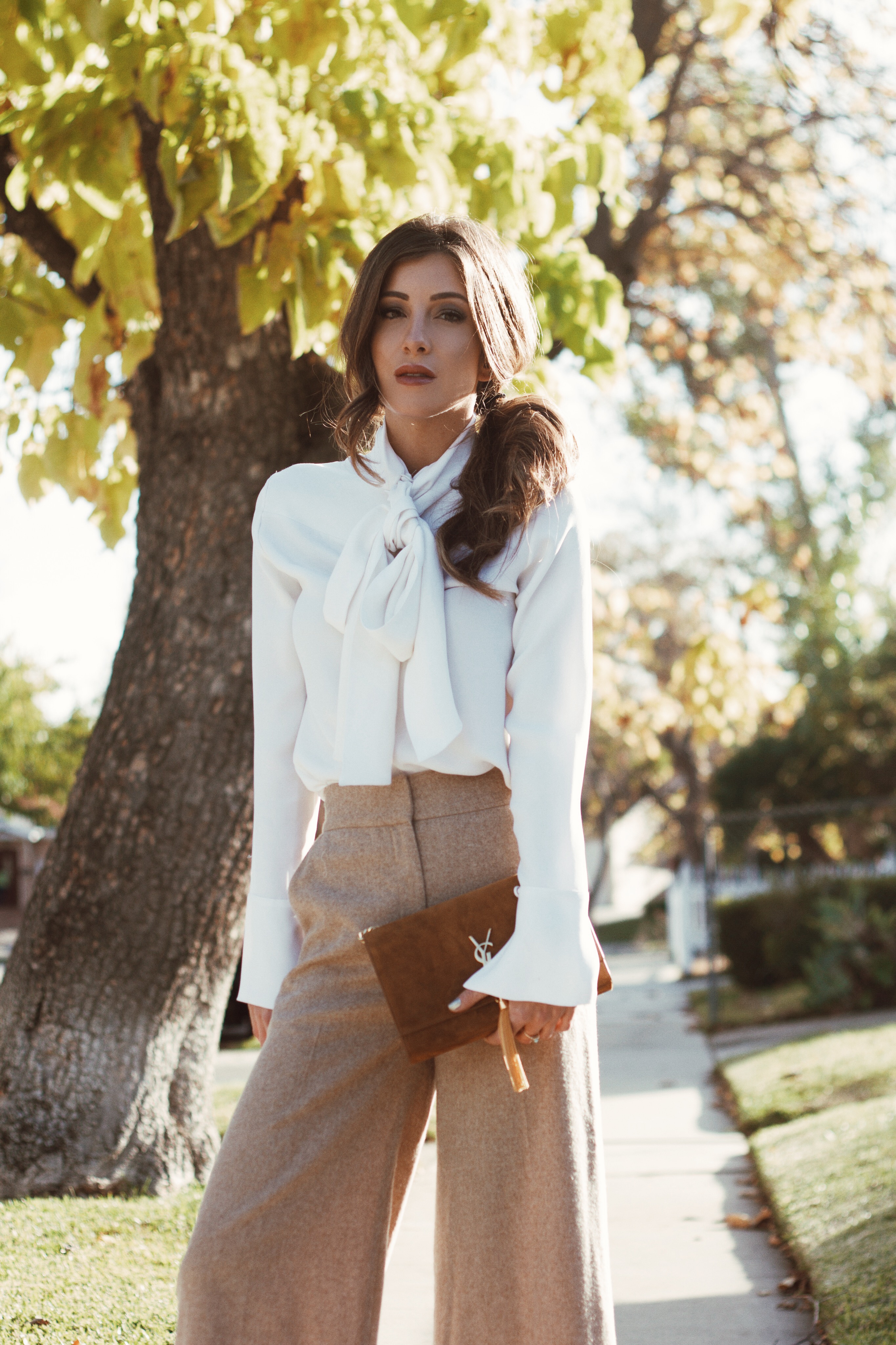 Tie-neck blouse + Woven Culottes: c/o Colton Dane, Bag: Saint Laurent (get it here), Mules: c/o Zoo Shoo (get them here).
Photography by: Marley Cumbee
-SHOP THE POST-