Looking for an idea amp up your next manicure?
A nail trend I love and always will are highlighter neon nails. Whether one-tone or a French, neon is sure to brighten up your day!
Today's post is a new series dedicated to ever-growing beauty trend of nail designs. It's so hard to keep up but one thing I always advocate is for one to take care their hands and nails.
Our hands and nails should always be maintained. We use them daily and it is so easy to forget to give them the TLC that they truly deserve. A manicure is essentially a gift for your hands and the design, simply an outfit.
If you're the kind of gal to do a manicure yourself at home, respect. If you're like me, find someone who knows how to take of your hands. Invest in a trustworthy nail technician.
The Struggle is Real
Ever since moving to Luxembourg I have struggled to find a place to a do a solid manicure and that was not grossly expensive.
I'm so used the generic nail salons in the United States where for $25 plus tip, you get an amazing mani/pedi. Not so much here.
Before you jump to manicure ideas, let's talk about the basics of a manicure.
For me the perfect manicure includes a few simple yet essential things I'm used to:
Clean cuticles
Even filing/buffing & shaping of the nail
Nourishment & Exfoliation of the hands
Smooth distribution of nail color/gel color
In Luxembourg, a manicure does not always include the list above. However, the right woman was found.
I stumbled across Svetlana aka @FetiNails and we have been creating some beautiful nail designs. Plus, she gives a killer "Russian manicure".
What is a Russian manicure? This nail technique uses an electronic file to removes excess skin surrounding the nail bed. It is painless and allows the nail technician more control giving the edges a delicate smoothness.
I personally love this kind of manicure as my nails always look like they came off a runway or out of a magazine. It's fun to try new things with your nails, they are sort of another accessory :).
*The Inspiration*
The inspiration for his manicure idea was inspired by my childhood. Neon highlighters were the jam back in the day and my notes definitely stood out & were organized thanks to those bad boys.
I had a code; yellow was for important text in textbooks/workbooks, pink was for important definitions, green was verbs in French, Blue was for key words, and orange was for anything else I couldn't find the use of the other colors for.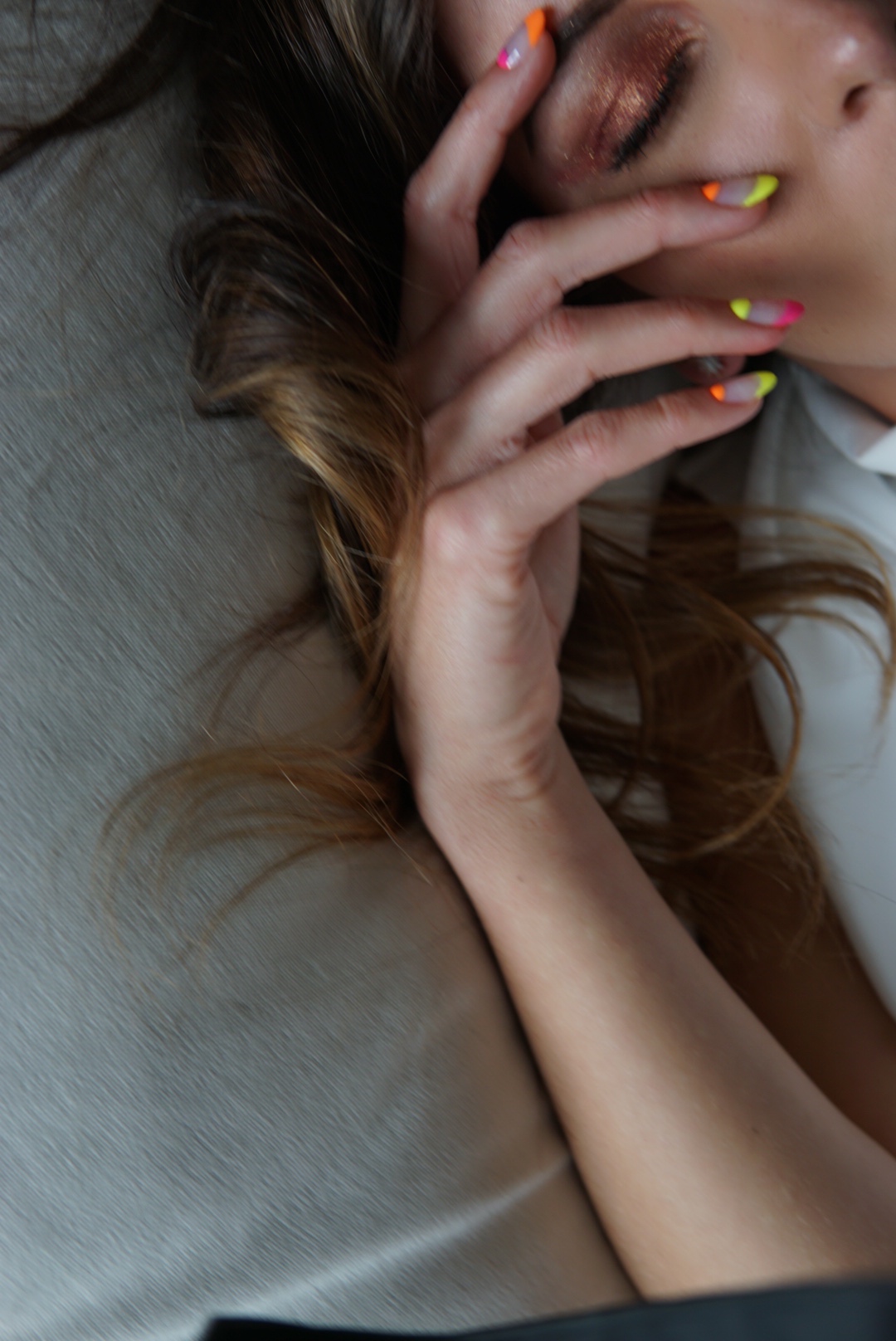 On my nails, there is no code, but they bring joy. After all, isn't that what fashion and nail design is for? It is so important we have fun when styling ourselves, otherwise, what's the point?
We utilized neon pink, neon yellow, and neon orange, and created a mix-n-match manicure. We are having fun and hope this new series on the blog inspires you to spruce up your next manicure.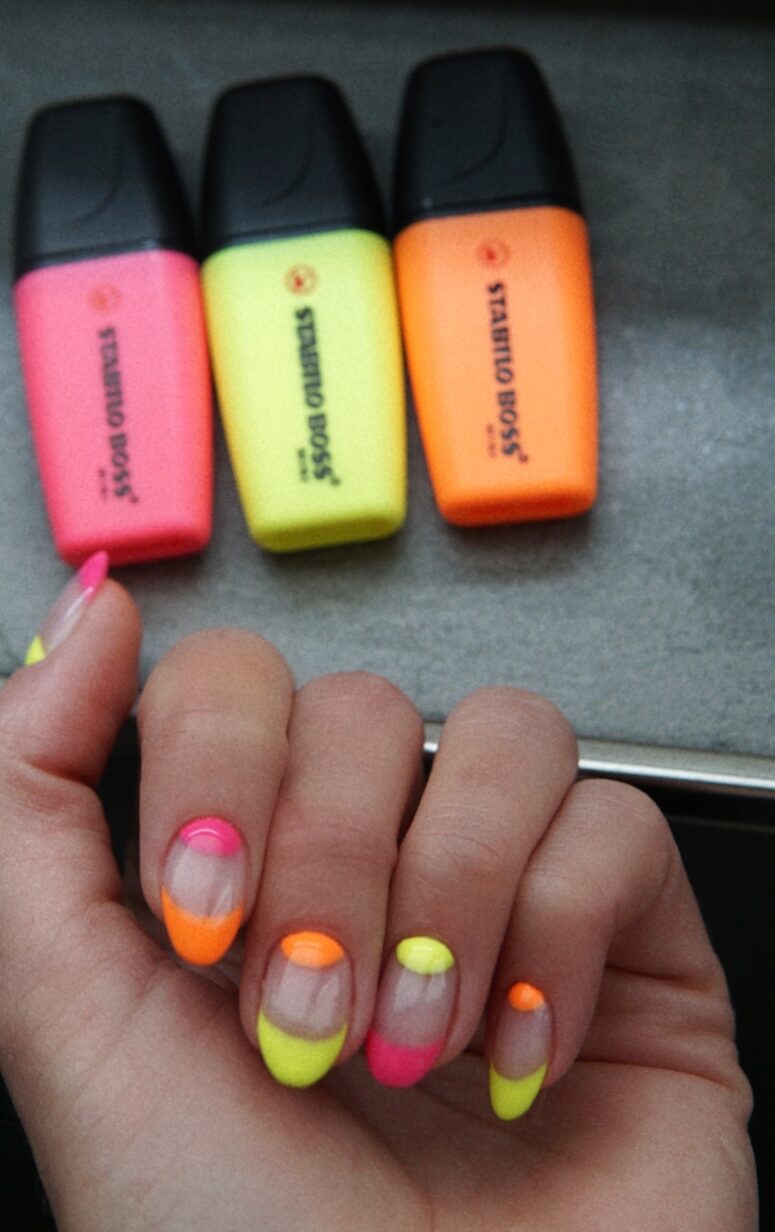 Are neon nails for you? Would you rock this manicure? Let me know in comments below.