Happy Monday!
Today I want to share a new chapter on the blog, it won't be as consistent as personal style posts, beauty post or travel posts, but I'm excited to feature some of my favorite dining spots all around the world. Today, we will start with my hometown of Los Angeles, California. Being born into a fully Turkish household (I'm first generation American), Turkish cuisine is hard to find, except at home. I'm all about home cooked food, but there are some dishes that are a little harder to execute at home (don't worry Mom, I love everything you make). Some dishes I love that my mother seldom makes, and that are hard find here in Los Angeles is Manti and Gozleme. That's exactly why we come to Mama's Secret Cafe & Bakery. Although I didn't have them today, I must recommend if you want to try some authentic homemade Turkish fare in Los Angeles, this is the place to go.
I went to this cozy cafe with my mother and my friend Maryam and her mother. We had a mother-daughter lunch and we wanted to share a little bit of our culture with them. We had a traditional Turkish breakfast which consists of multiple jams, chocolate, cheeses and vegetables, notably tomatoes and cucumber. Served with tea or Turkish coffee, it's a light casual breakfast that makes you feel healthy yet full.
For me, my breakfast has to consist of a latte. Without coffee I am like a little child who is being forced to eat their least favorite food. I'm a huge mess in the mornings without my caffeine…but, I must say, that first sip is always simply magical! I swear, I talk about coffee as if it were my significant other!
Another thing I want to mention is how much I love wearing white in the winter. Don't care about breaking that silly "wearing white after Labor Day" rule. In my eyes, having style is having no rules. I will wear white until I can't take it anymore. It's one of the primary neutrals that dominates my closet (aside from black and taupe/camel). White jeans or pants are always in style in my opinion. At least in my wardrobe.
Below in my "Shop The Post", I've shared some of my favorite white distressed denim pieces I've seen online. All at reasonable prices. I have a cluster of white denim because I'm sloppy and they get ruined easily. TMI? Oh well.
Anyhow, I hope you guys enjoy this post!
Be sure to check out Mama's Secret Cafe & Bakery and give your tastebuds a trip to my culture. Here are my suggested dishes to try if you plan on visiting 🙂
-Manti (Turkish ravioli topped with yogurt and red pepper butter)
-Gozleme (try the beef, it's the best in my opinion)
-Turkish Breakfast (pictured below)
-Meneme (I add sucuk (a spicy sausage, but you don't have to). It's an egg dish with tomatoes and bell peppers but it's unreal delicious).
-Turkish coffee and tea (because, it wouldn't be a full meal without these two)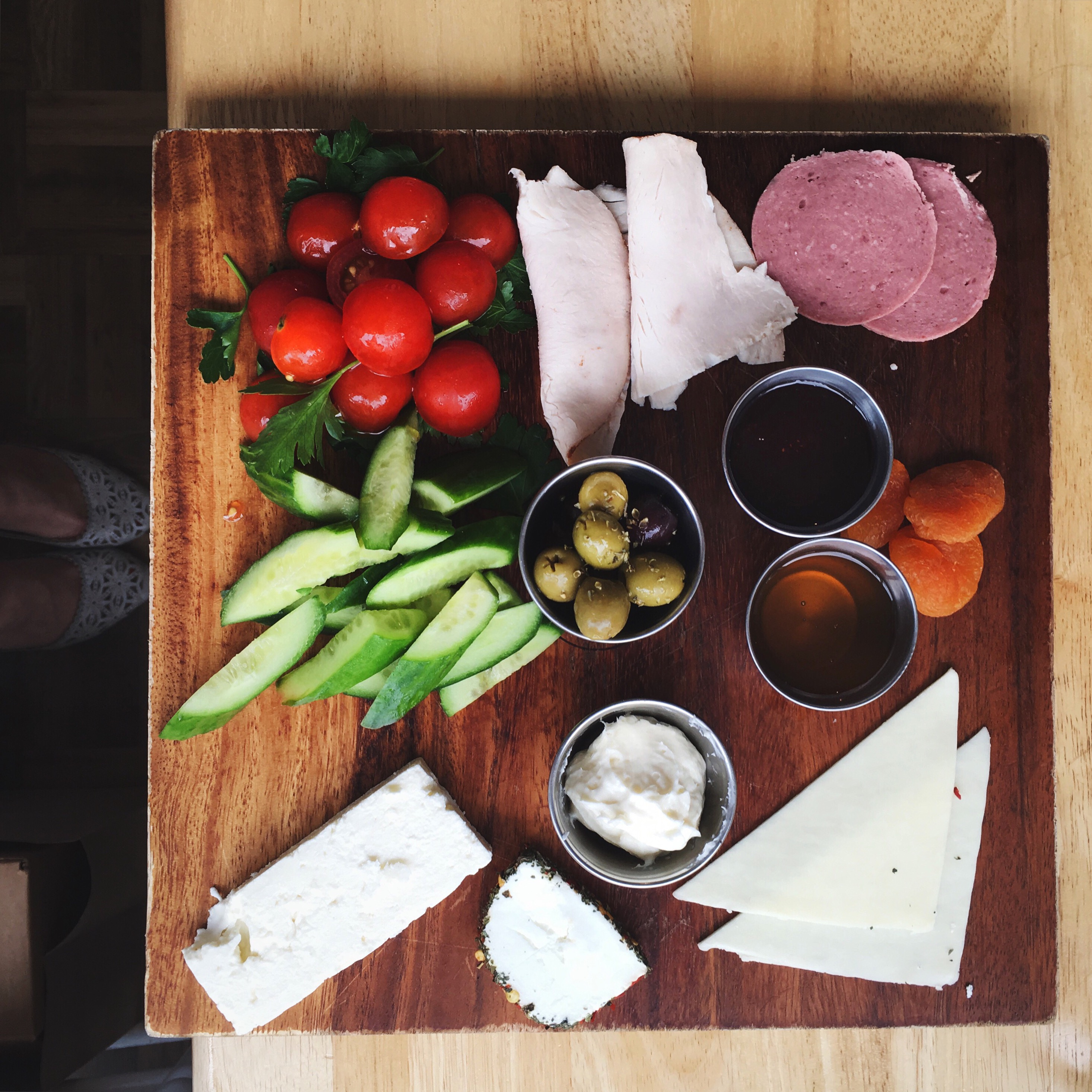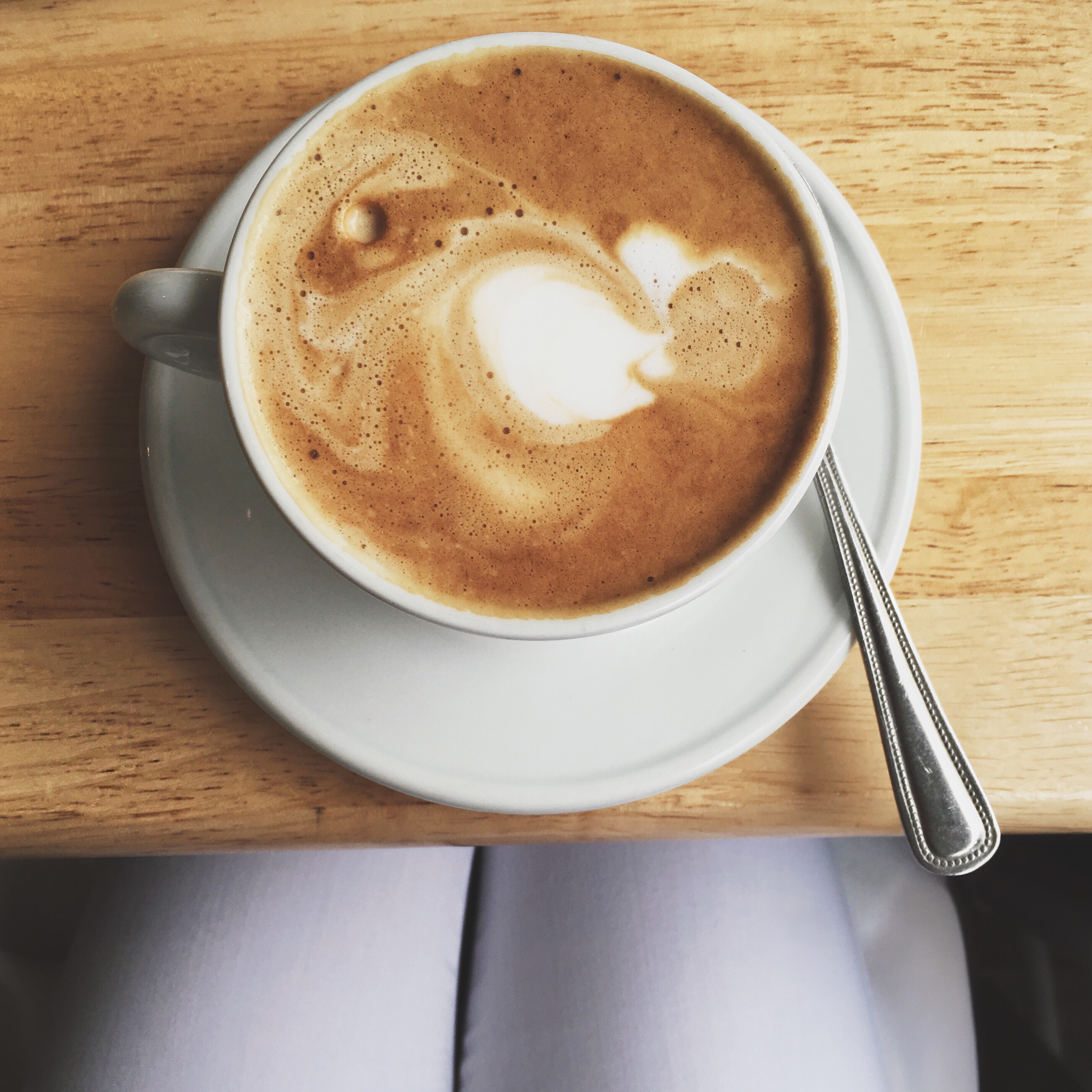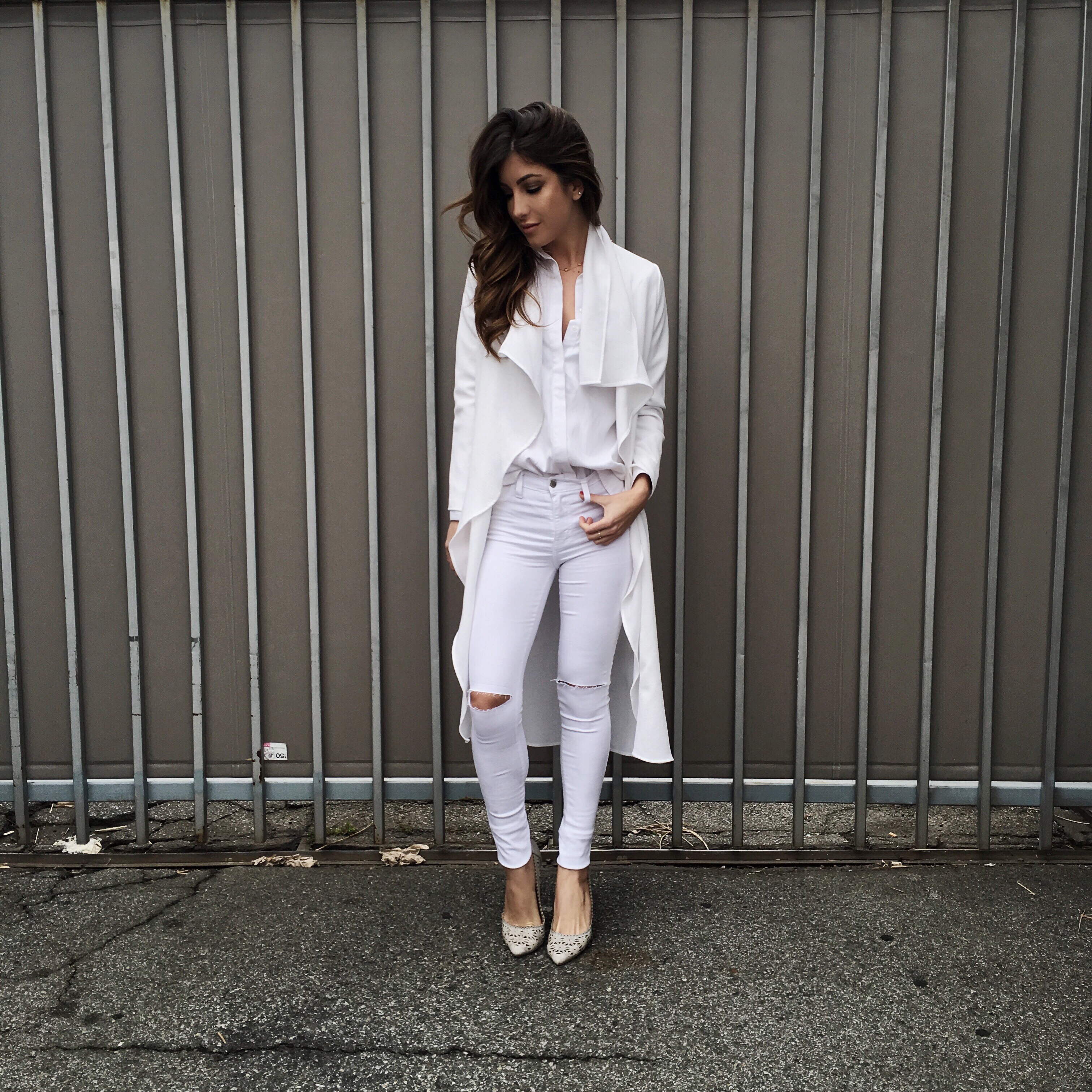 White High-Waist Skinny Jeans: c/o Hot Miami Styles (get them here), White Button Up: RDI (via Nordstrom– get it here), White Trench: c/o 2020 ave (old, similar here).
-SHOP THE POST + WHITE DISTRESSED DENIM-