I don't care what people say, high-waist jeans are go-to. I'm short legged with a super long torso so high-waist denim gives me the appearance of having long legs, even though…they're not. I've always been envious of leggy ladies, so whomever made high-waist jeans…you da boss!
These distressed high-waist jeans are from Hot Miami Styles, and let me just say, they are AH-MAZE-BALLS! They fit like a glove and feel amazing on. A lot of the time denim can feel hard and rough and I'm a sucker for soft and buttery feeling fabrics, in particular denim.
Another exciting thing about today's post is that I was gifted an AMAZING lens for my Olympus E-M10 camera. I received a 45mm lens and it's my absolute favorite lens to date. I'm still new to photography, but the crispness of the images just blow my mind. I shot this look with it, but aside from being IN FRONT of the camera, I truly love being the behind the camera. I love to take photos of people, places and lifestyle and I can't wait to travel with this lens and capture some of the most breathtaking moments I encounter.
Quick note, I wore these twice in a row (because I'm such a rebel) and I love these even for a denim on denim look. These babies truly mastered the look. It's official, I need to purchase 10 pairs of these. #addicted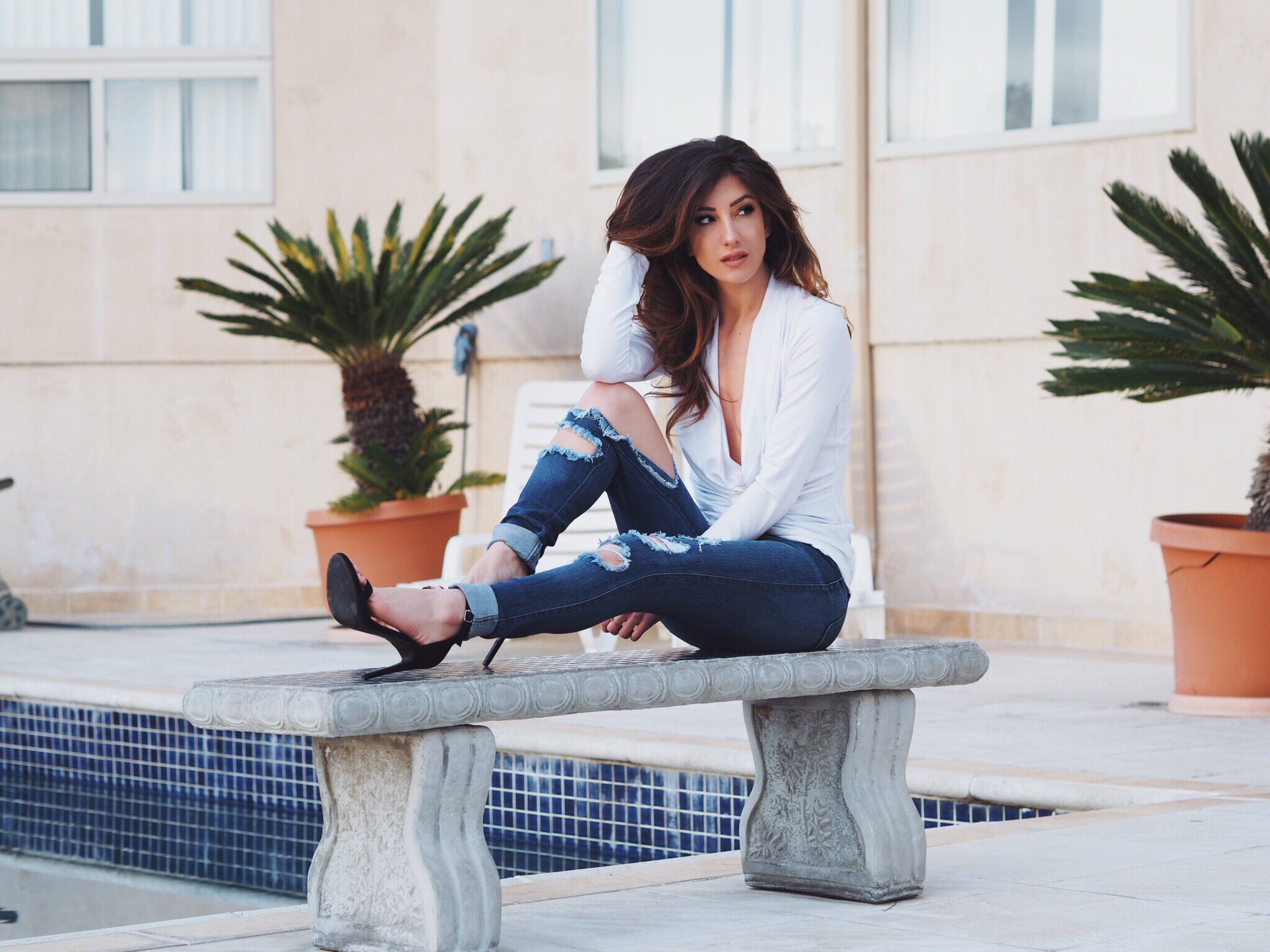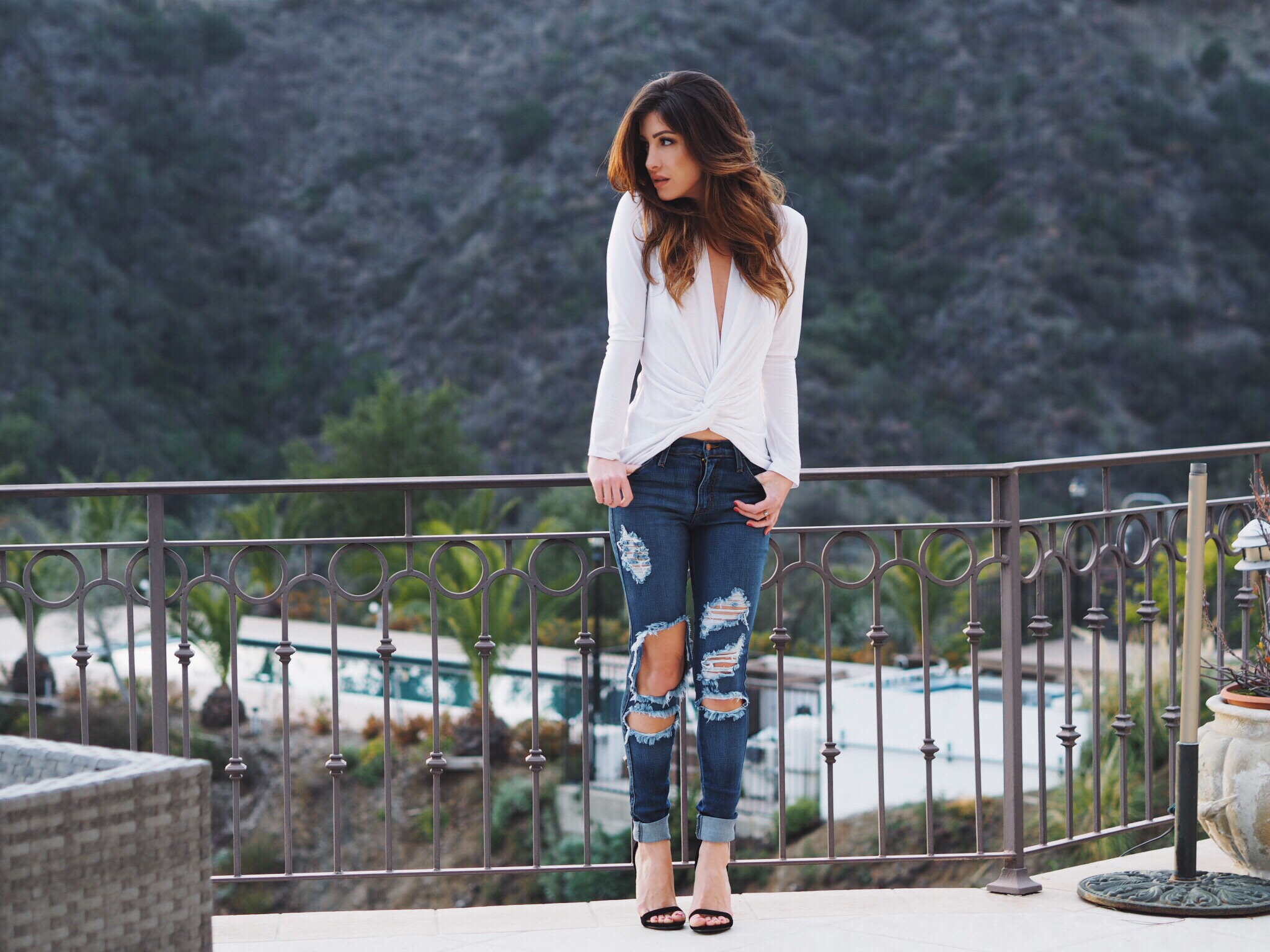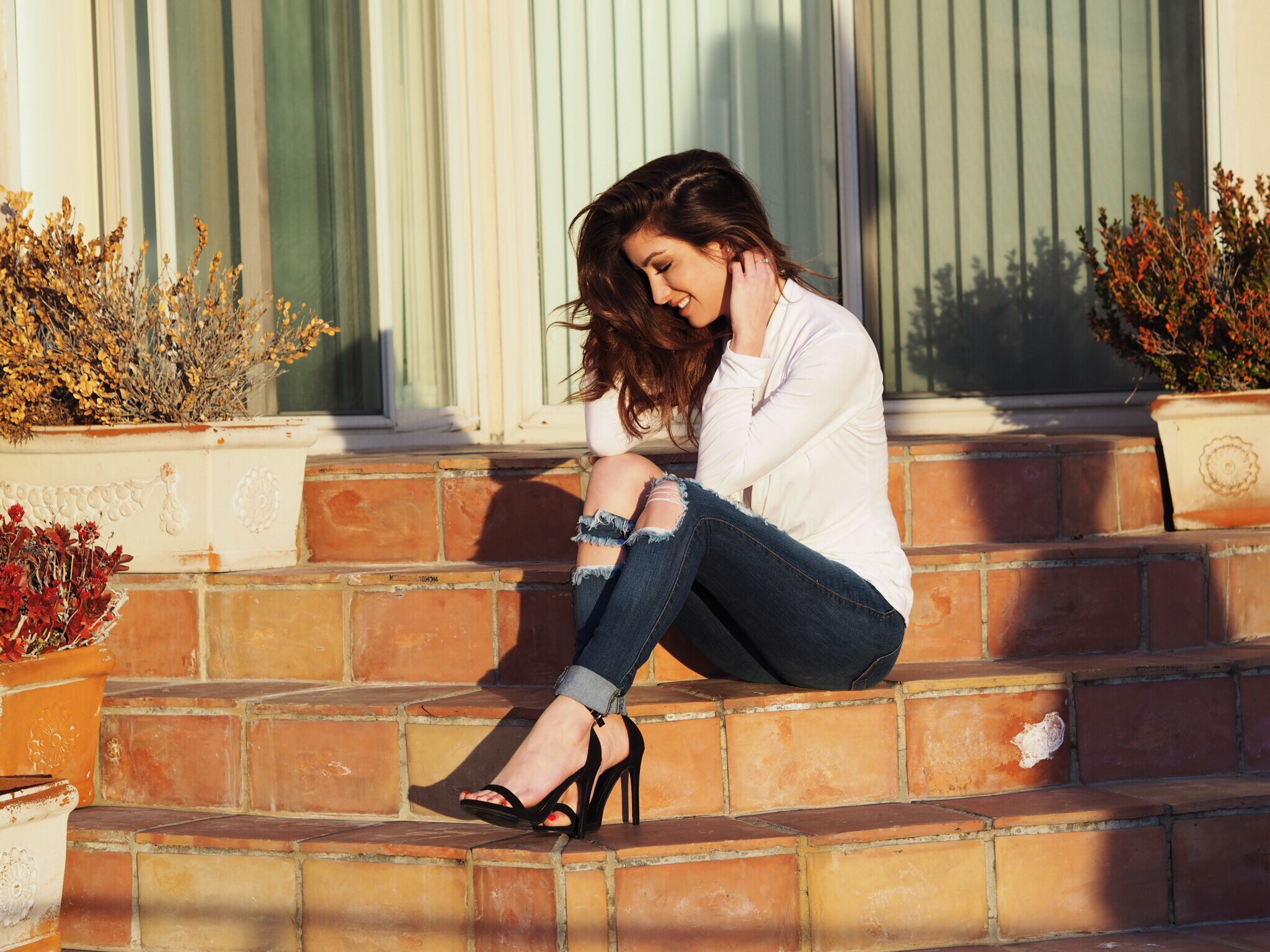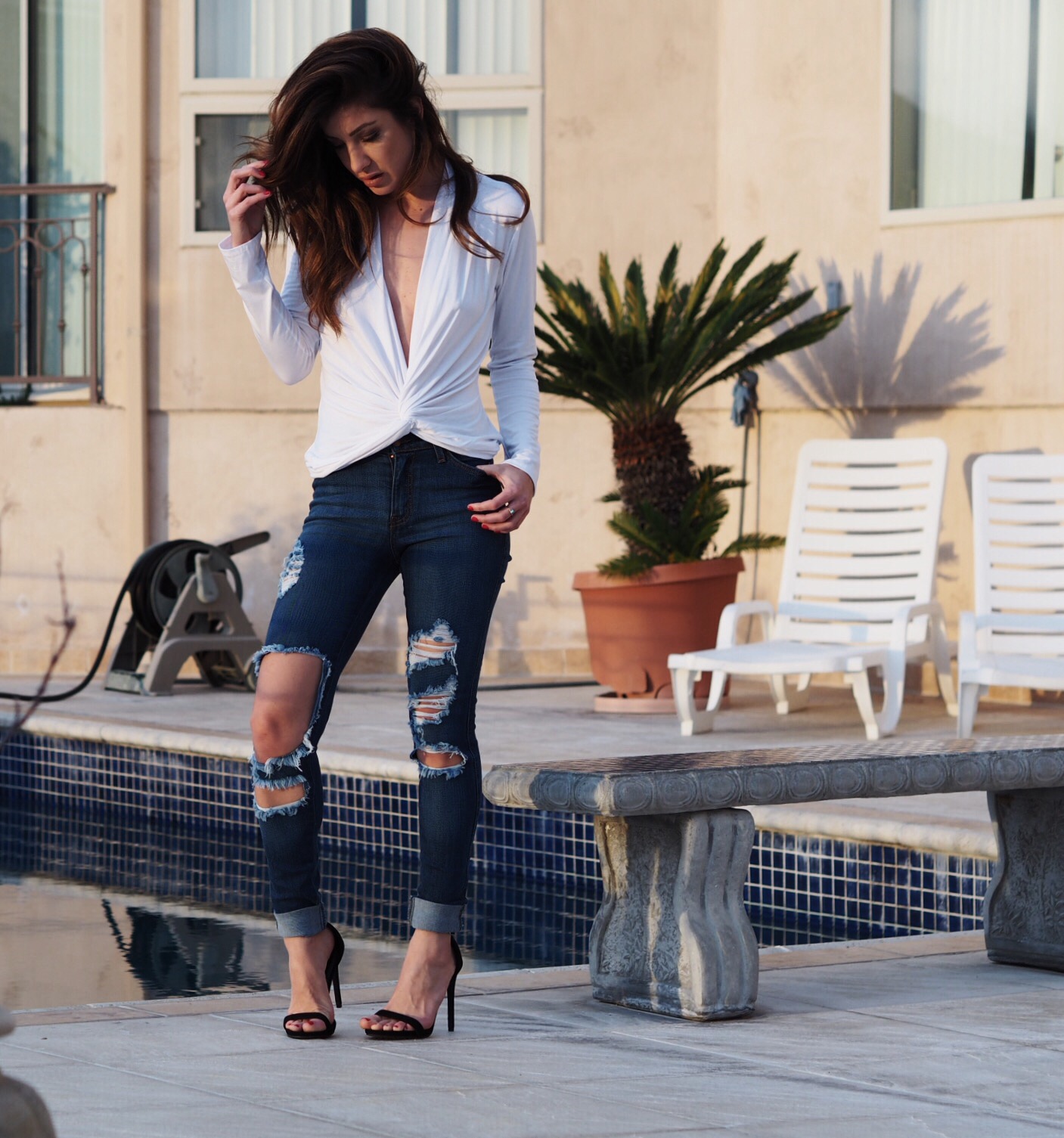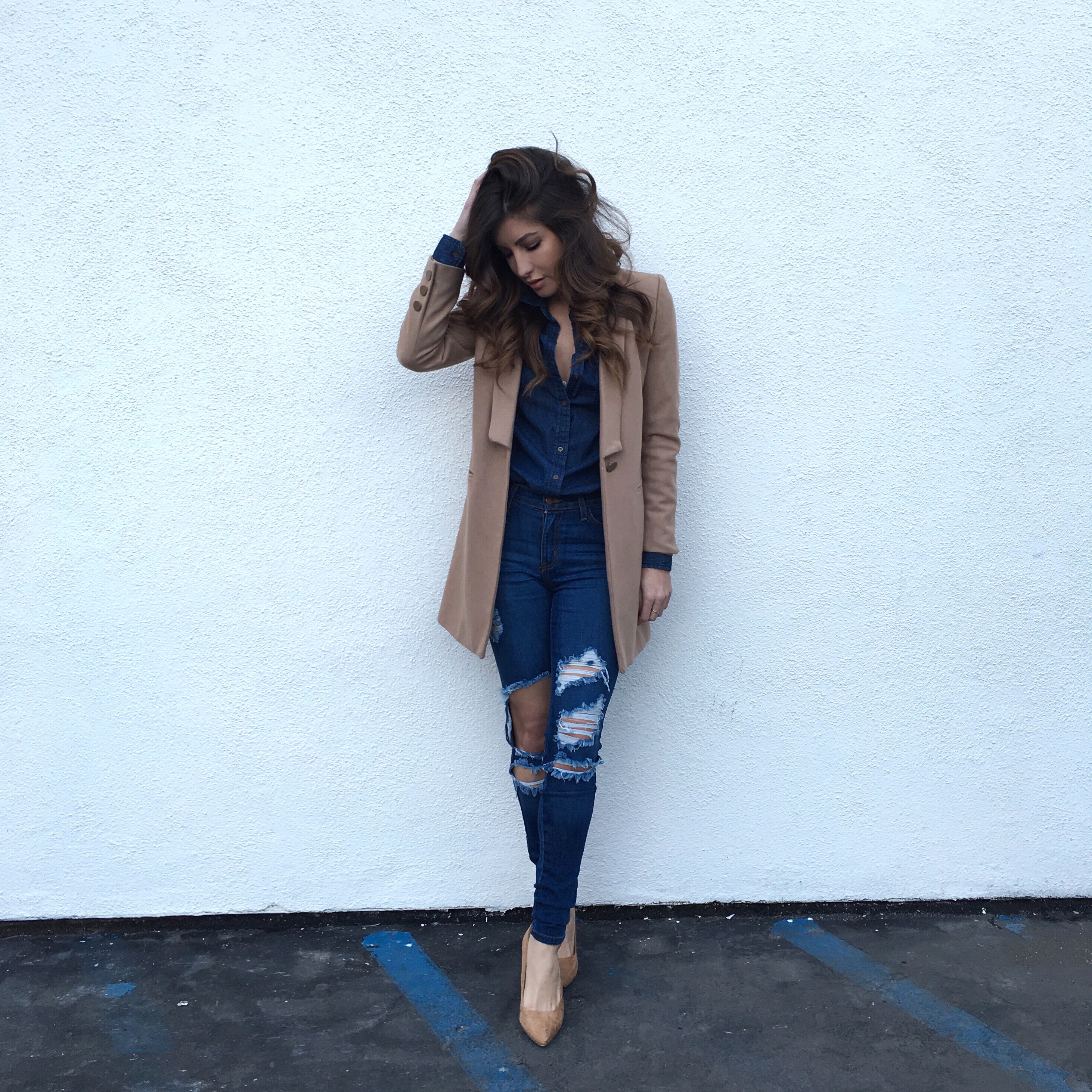 High-Waist Distressed Jeans: c/o Hot Miami Styles (get them here), White Knotted Front Draped Top + Black Ankle Strap Heels: c/o Hot Miami Styles (get them here & here), Faux Suede Pumps: Forever 21 (get them here), Camel "Jupiter" Coat: c/o Lioness Official (get it in other colors here).
-SHOP THE POST AND MORE-