Tis' my birthday week (my birthday is Jan 25!—eeek!) so my dearest girlfriend Sayran took me to a super cozy pre-birthday lunch at Cabana Cafe at the Beverly Hills Hotel. Usually when I come to the Beverly Hills Hotel I go to the Polo Lounge and it was my first time at the cozy poolside cafe. One bonus about this place…breakfast ALL DAY! Hallelujahhhhhh. I was a bad girl and got eggs Benedict with chorizo and blueberry pancakes that were just absolutely delicious. I know I've done food the past two posts, but it just seems to work out quite well because I can mix food and fashion together. Two of my favorite things.
I wore my favorite high-waist distressed jeans from Hot Miami Styles, my new favorite light gray coat from Lioness. I paired these two pieces with a crisp button-up, snake print pumps and my trusty Saint Laurent "Sac du Jour" bag. I just want to say thank you to my homegirl, soul-sista from another mista, Sayran!
Also, just wanted to mention that my YouTube is up and running and if you haven't yet checked it out and subscribe, do so! Join the YouTube family 🙂 View the page here.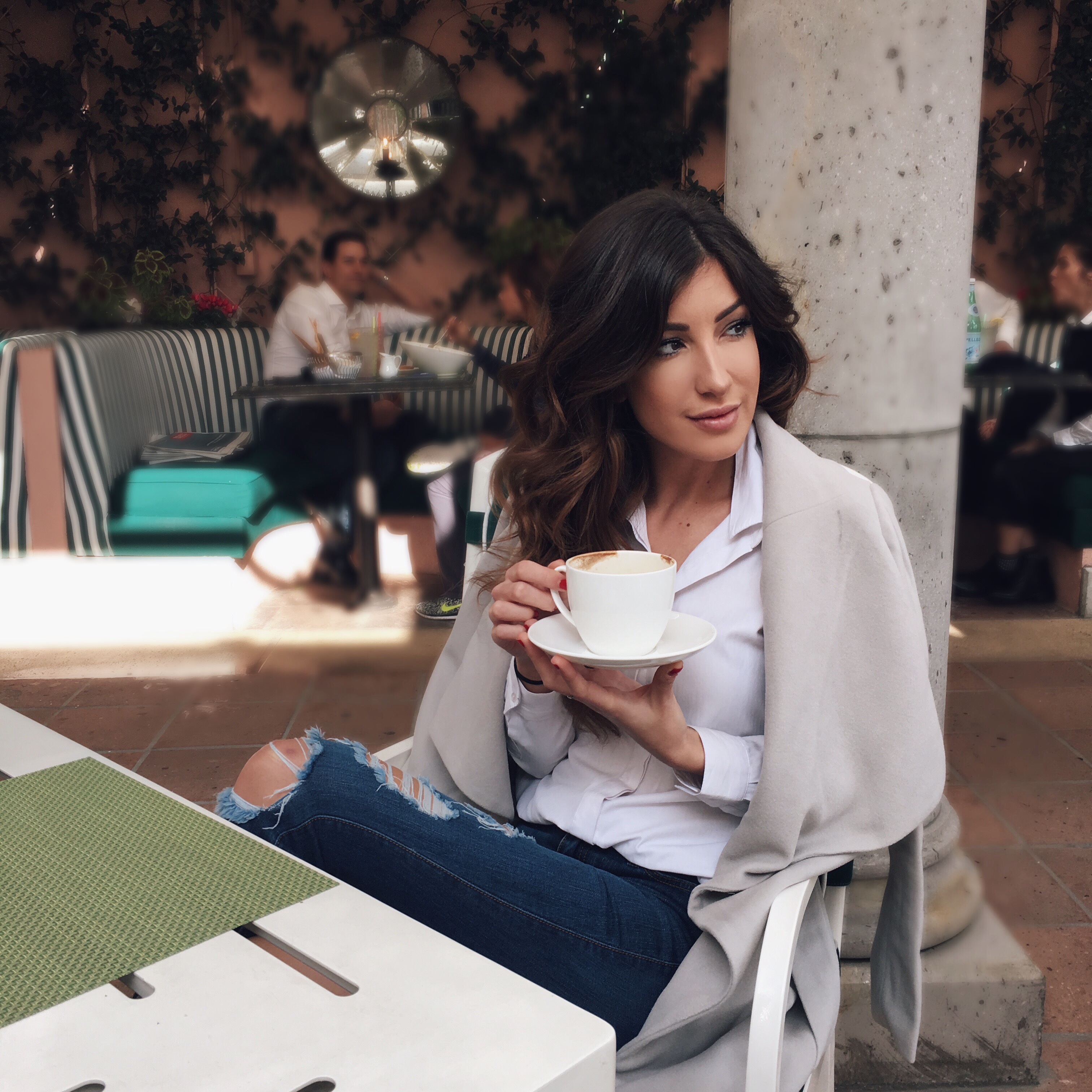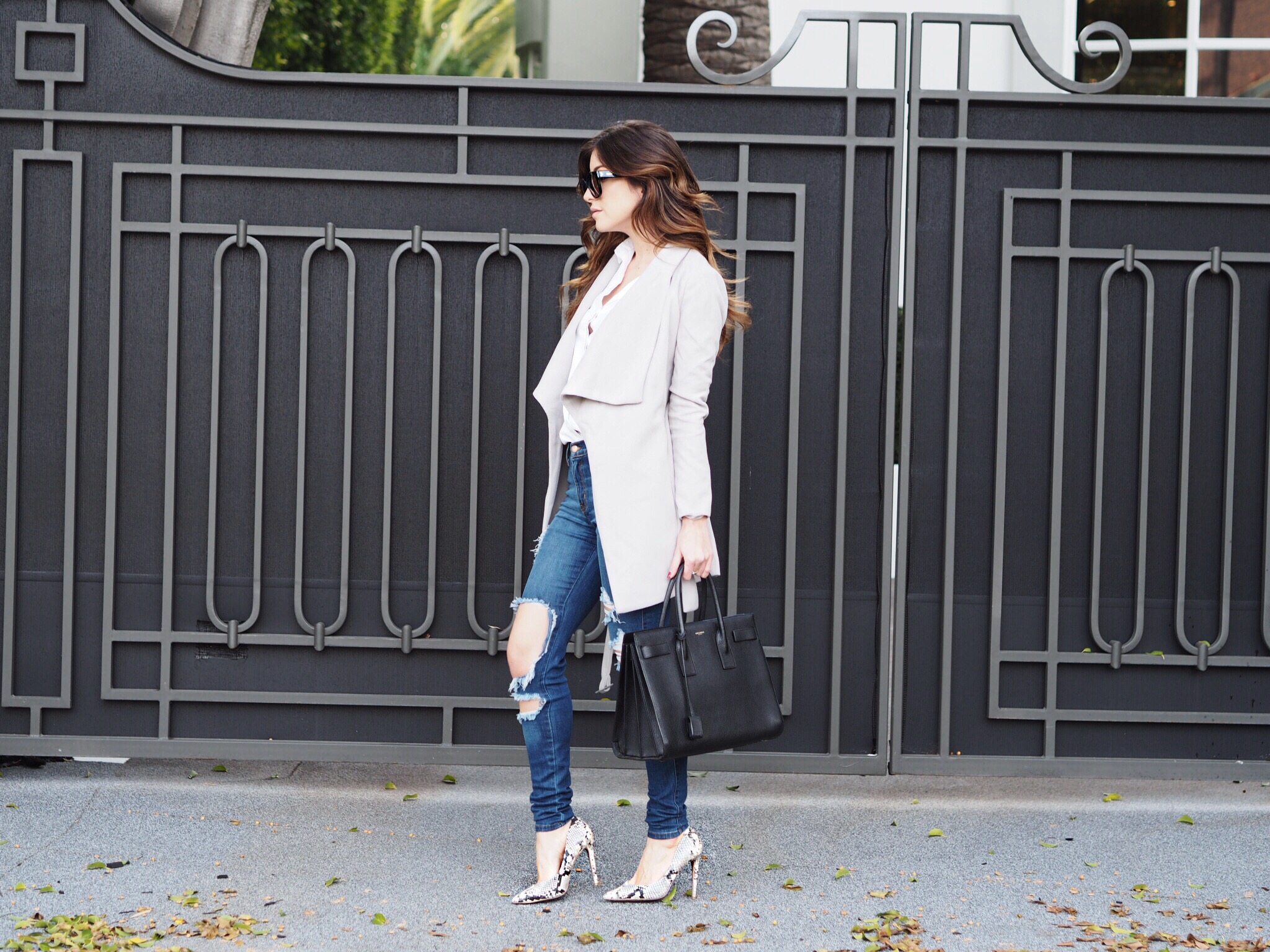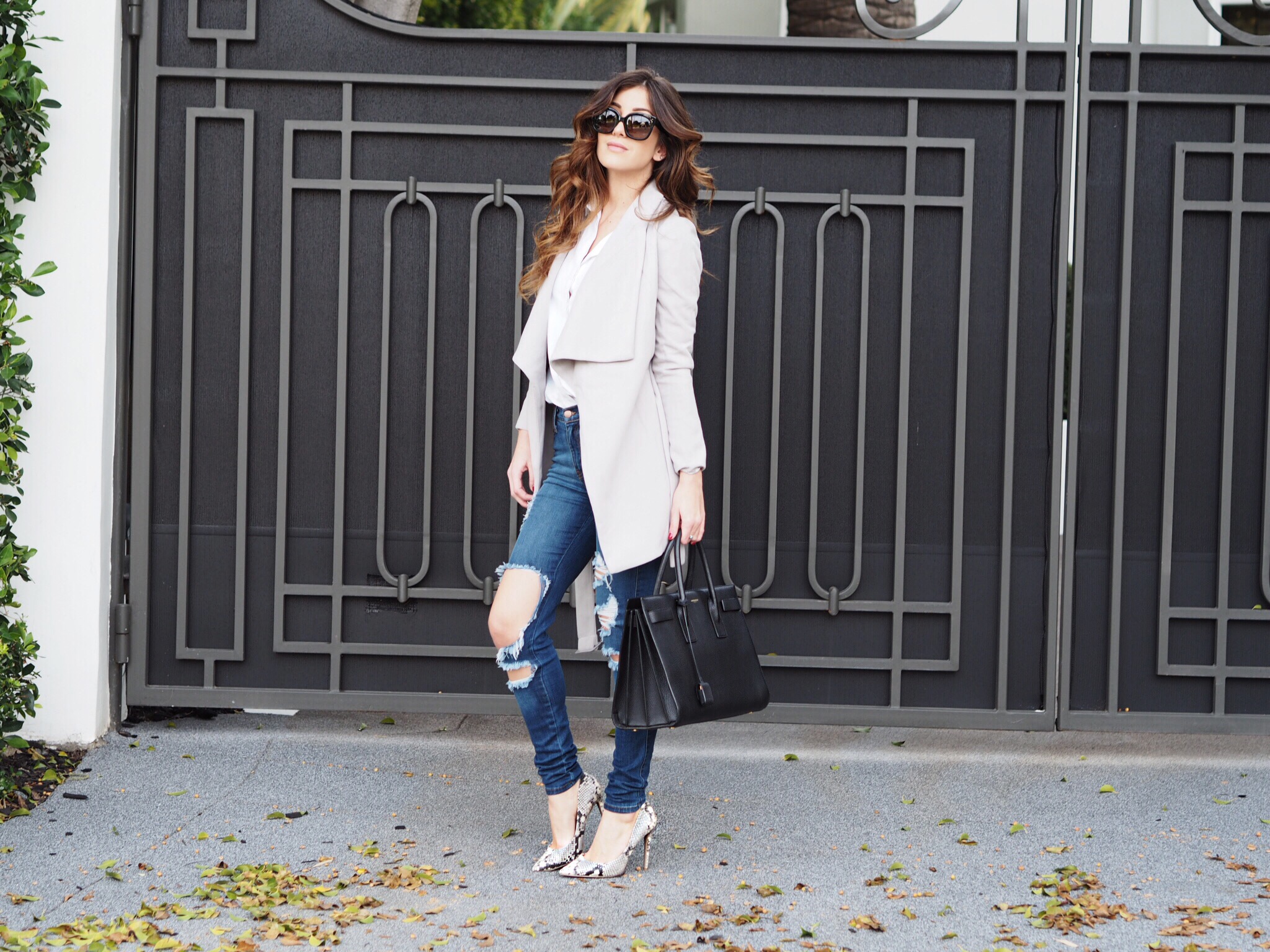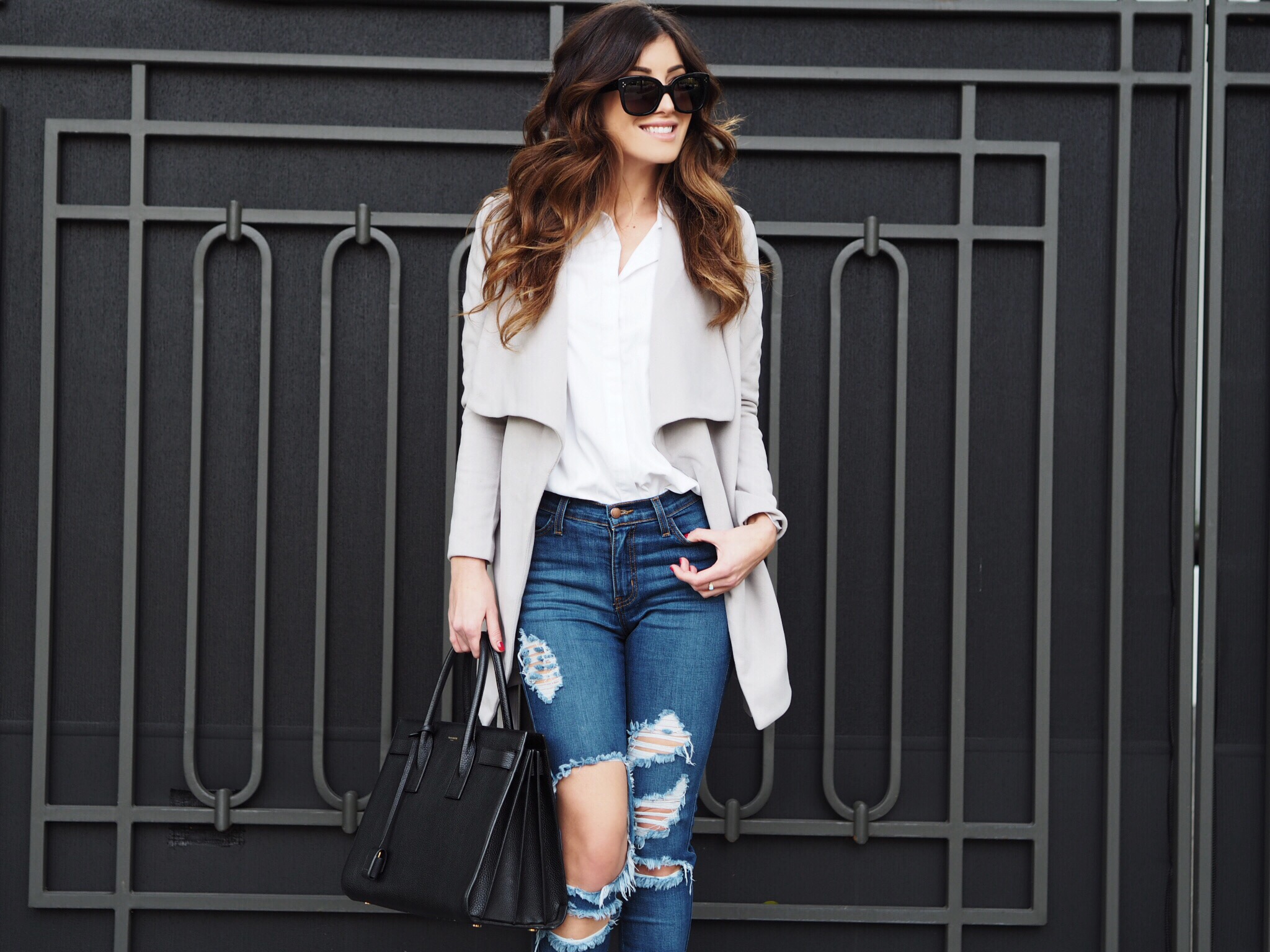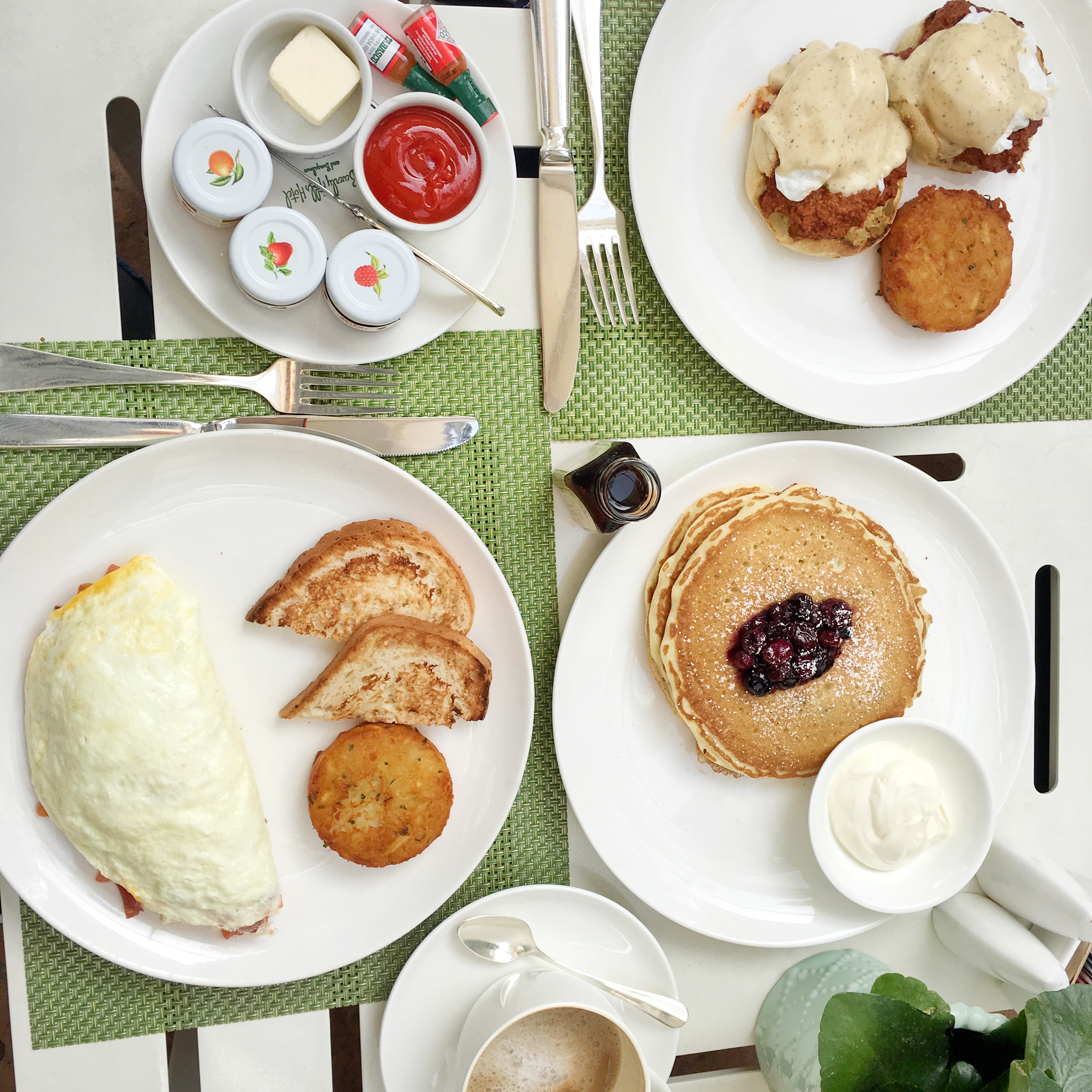 High-waist distressed jeans: c/o Hot Miami Styles (get them here), Gray Lapel Coat: c/o Lioness Fashion (get it here), Snakeprint pumps: c/o JustFab, Sac du Jour handbag: Saint Laurent (get it here)