A good hat is hard to come by, I actually borrowed this gem from my girl, Emily, of Stiletto Beats! I saw it on her and was like…"Can I just try it on? Hats don't look on me…". To my surprise, this hat fit. To be honest, I was shocked. My face is long, my hair super thick and my head I feel is a super odd shape making it nearly impossible for me to actually pull of any kind of hat. You name it, I've tried it. Baseball caps and newsboy caps, make me look like a completely looney toon. Fedoras make me look weird, and anything that's wider typically just swallows me. I know that hats can truly make an outfit so I've always been envious of all my blogger friends who rock these darling accessories and create such fun looks.
Now…it's my turn! Wahoo! I basically wanted to steal this Brixton hat from her, but sadly had to give it up at the end of our coffee date/photoshoot. I've been scouring the internet now for hats but still, worry that if I bite the bullet on purchasing one, I may not like it. I guess I just have to go to the Mad Hatter and have him dress my head up (I wish).
I feel like once I actually get the concept of what hats looks best on me, I probably will end up becoming the female version of the Mad Hatter…after all, I've already got to the kooky personality down haha 🙂
Are there any hat brands you guys absolutely love? Let me know below in comments 🙂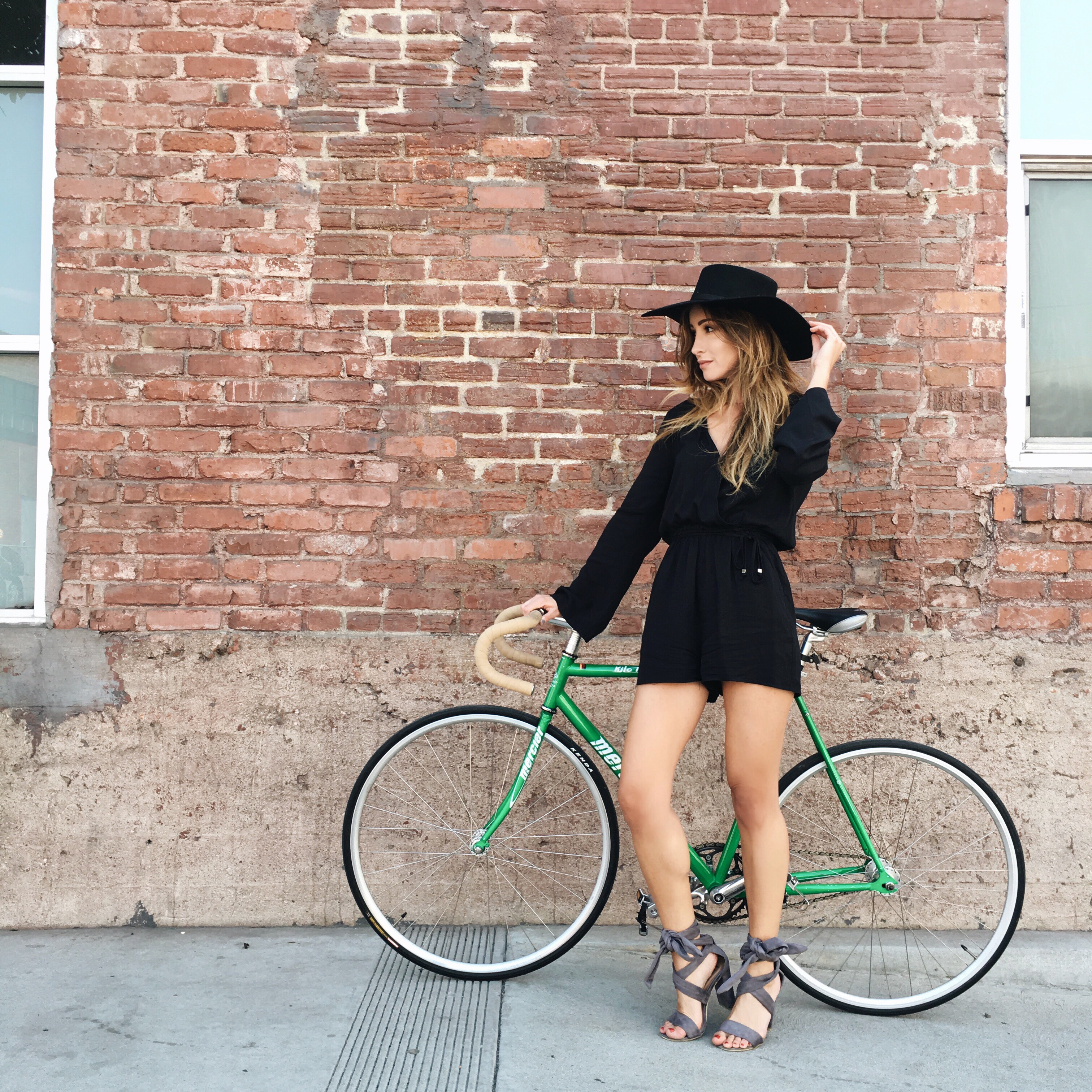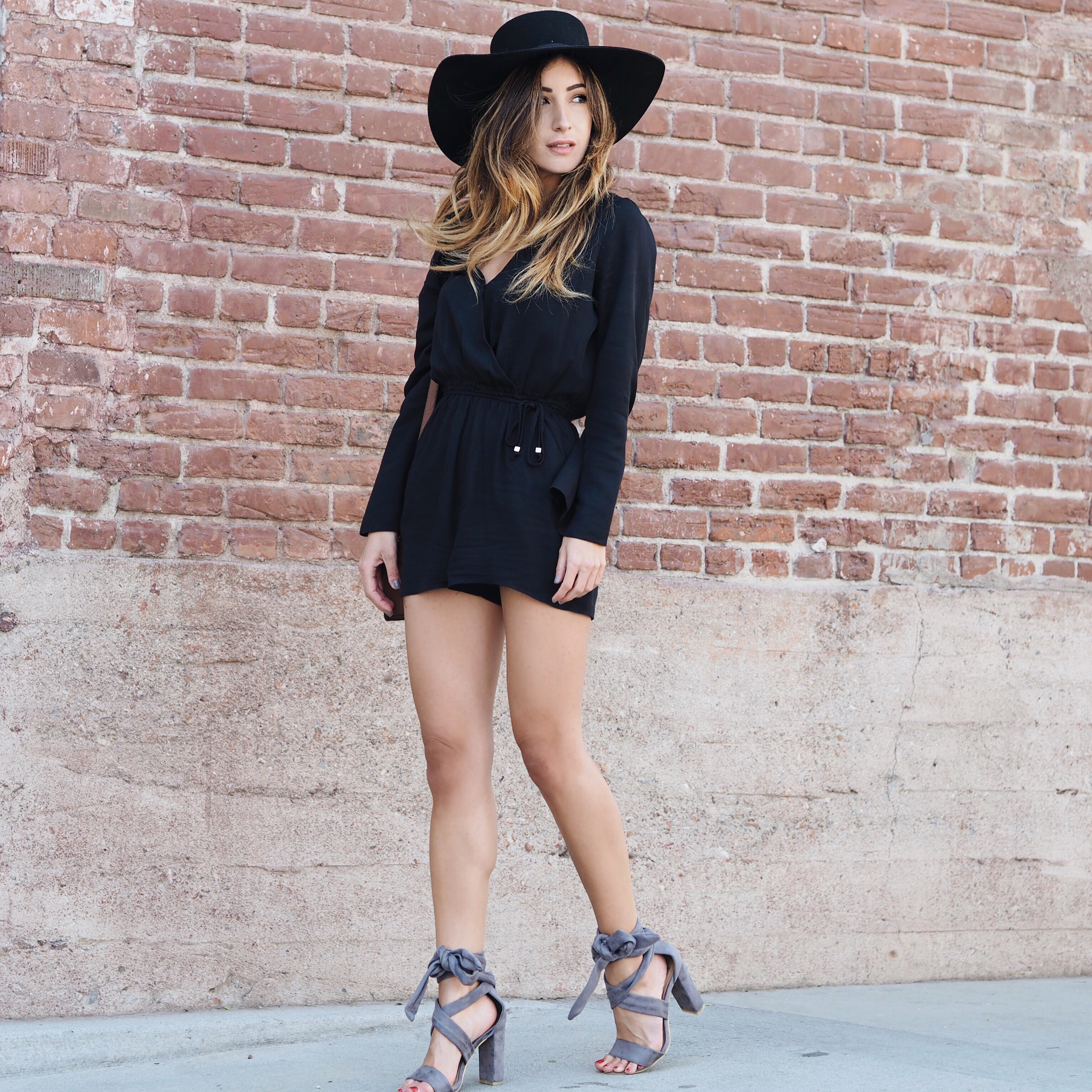 Romper: c/o JustFab, Gray Suede TAMERA heels: c/o Linzi Shoes (get them here), Hat: Brixton Women's (get it here).