Pinch me. I think I have been dreaming. Last week, I was on a plane flying to the magical city of Paris. Not only did I get to explore one of my favorite cities, but I got to go to the French Open and watch an epic tennis match for the Men's Singles Finals between Novak Djokovic and Andy Murray. To be honest, my tennis knowledge is fairly slim. I used to play tennis when I was younger but had never been an actual match as an adult. This truly was an experience I will never forget.
Walking into the Roland Garros venue, I was in awe at how large and striking it was. The place was massive! I felt the amazing energy of all the people that were there, ready to watch their favorite tennis stars battle it out for the French Open. People were carrying their favorite tennis star's flag, and chanting in their honor. It was like a mini city filled with spirit. I was in love. I feed of energy, so this place just lifted me into this beautiful zone. My jet lag was non-existent. As the arena filled, you could see and feel the excitement for this epic match that about to begin.
Seeing Andy Murray (Great Britain) and Novak Djokovic come out and shake hands got everyone riled up. You can hear all the Djokovic fans screaming a special cheer for him, and the Murray fans shouting "Go Andy!". It was truly surreal. I didn't know what to expect because I had never had an experience like this.
As the game continued, I was completely mesmerized. Watching their movements, hearing their breath, seeing the tennis ball move back and forth. This was probably one of the most captivating sporting events I had ever been to. Almost 3 hours later, Novak Djokovic won. Andy Murray however, proved himself worthy in his battle against Djokovic. Both played with such heart and soul, my heart went out to both of them. Seeing Djokovic outline a heart on the clay tennis court with his racket then proceed to lay on it, made me so happy. He worked so hard and showed his love to those who supported him.
Here are some images and let me know who you were rooting for below in comments 🙂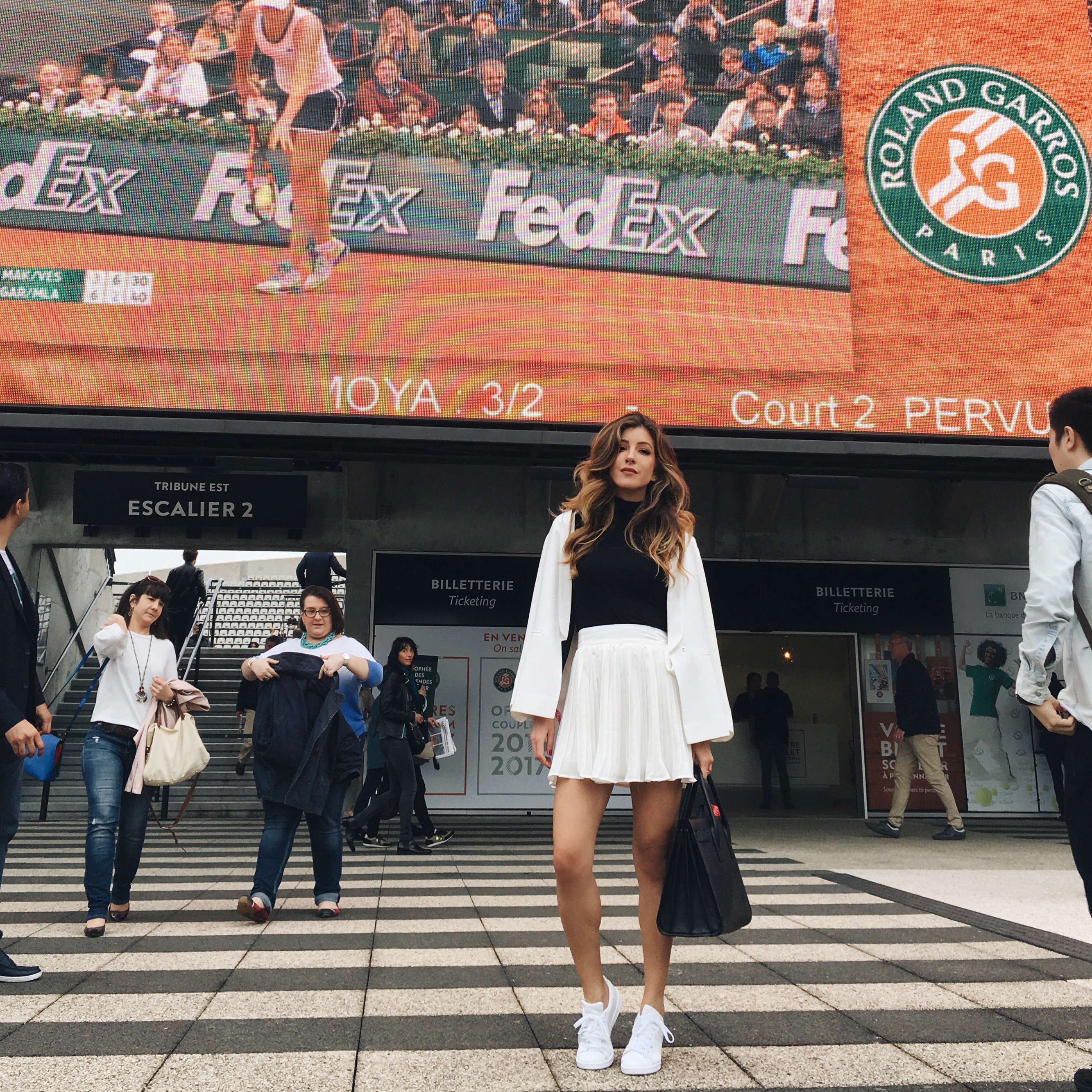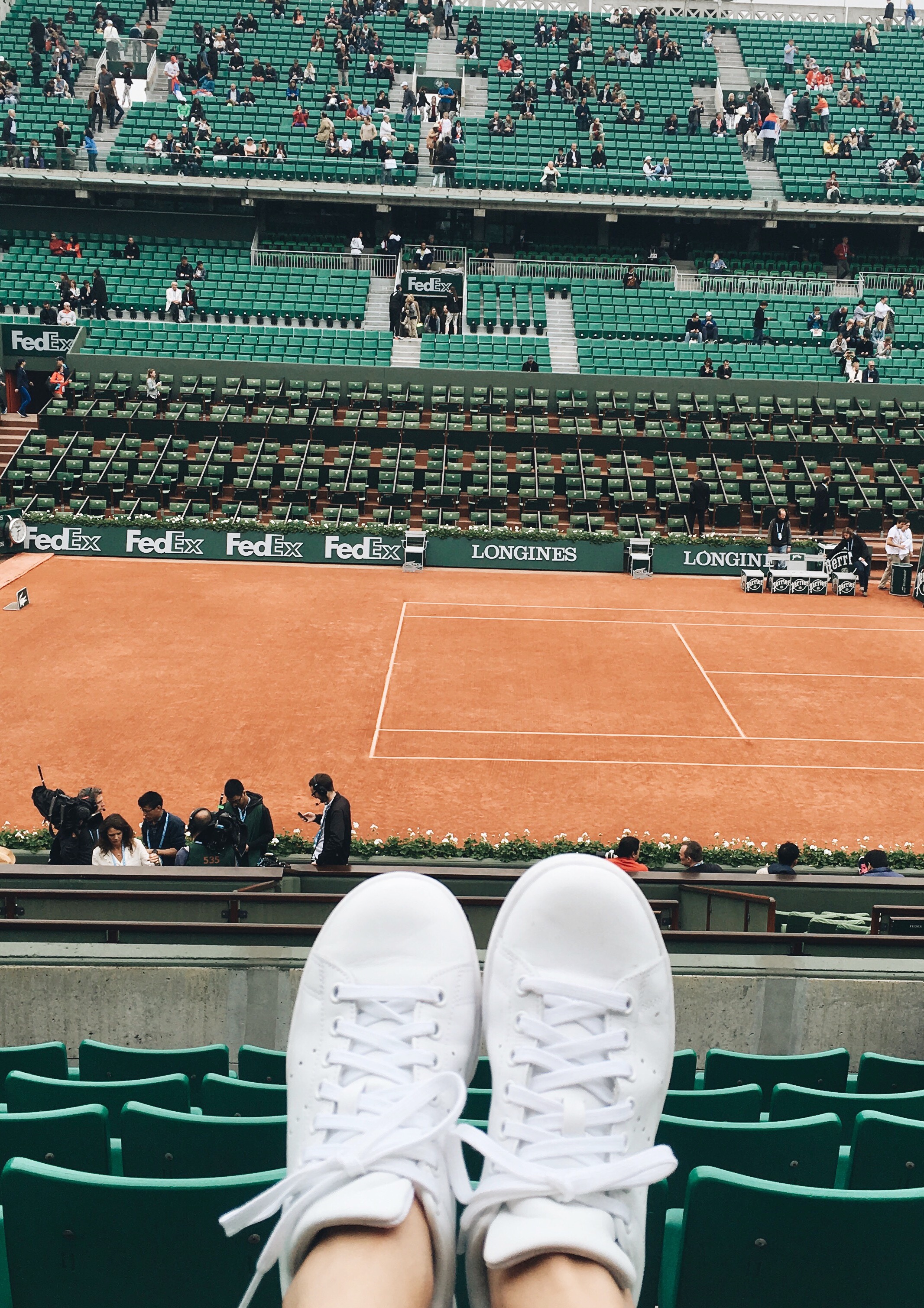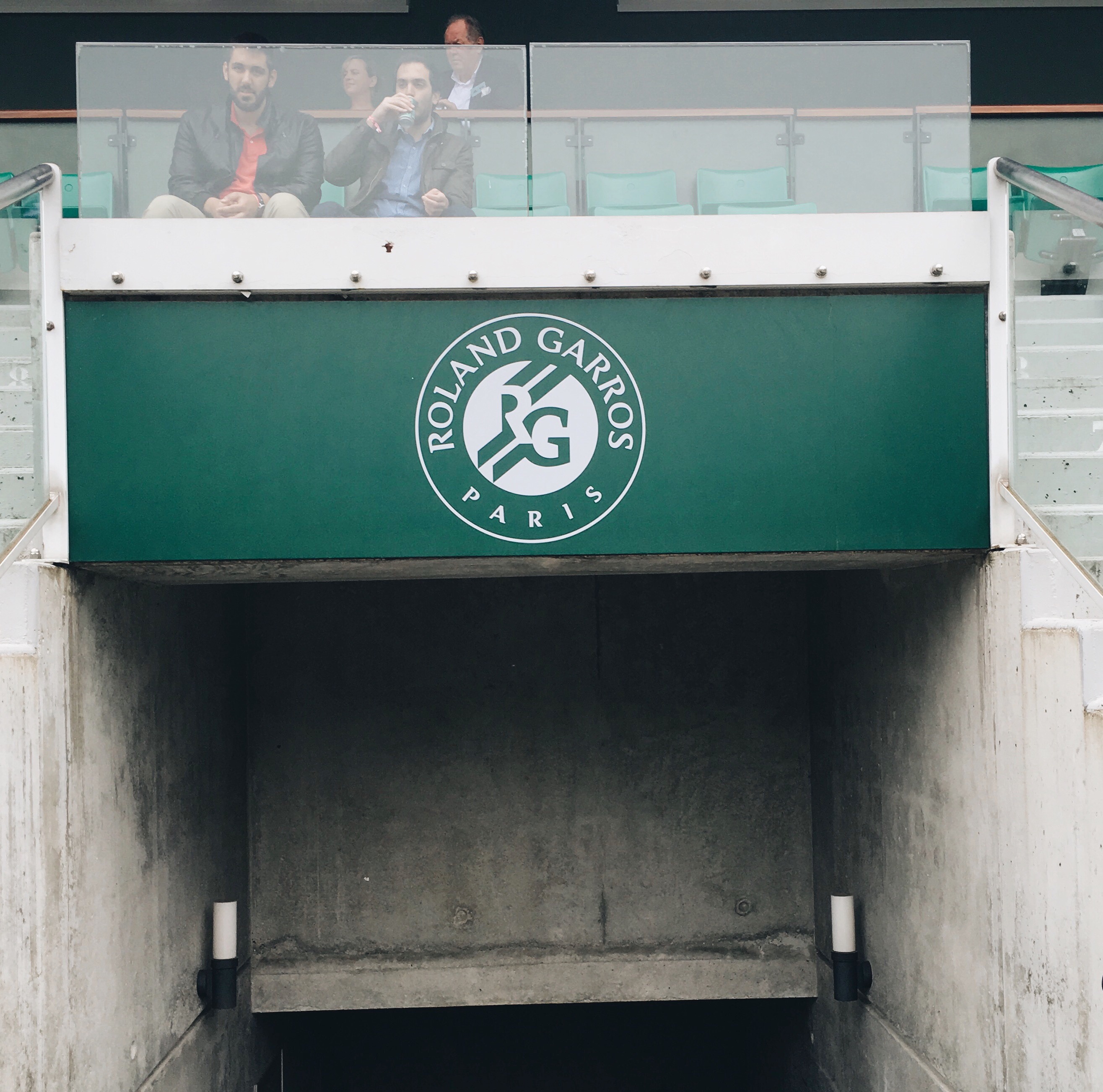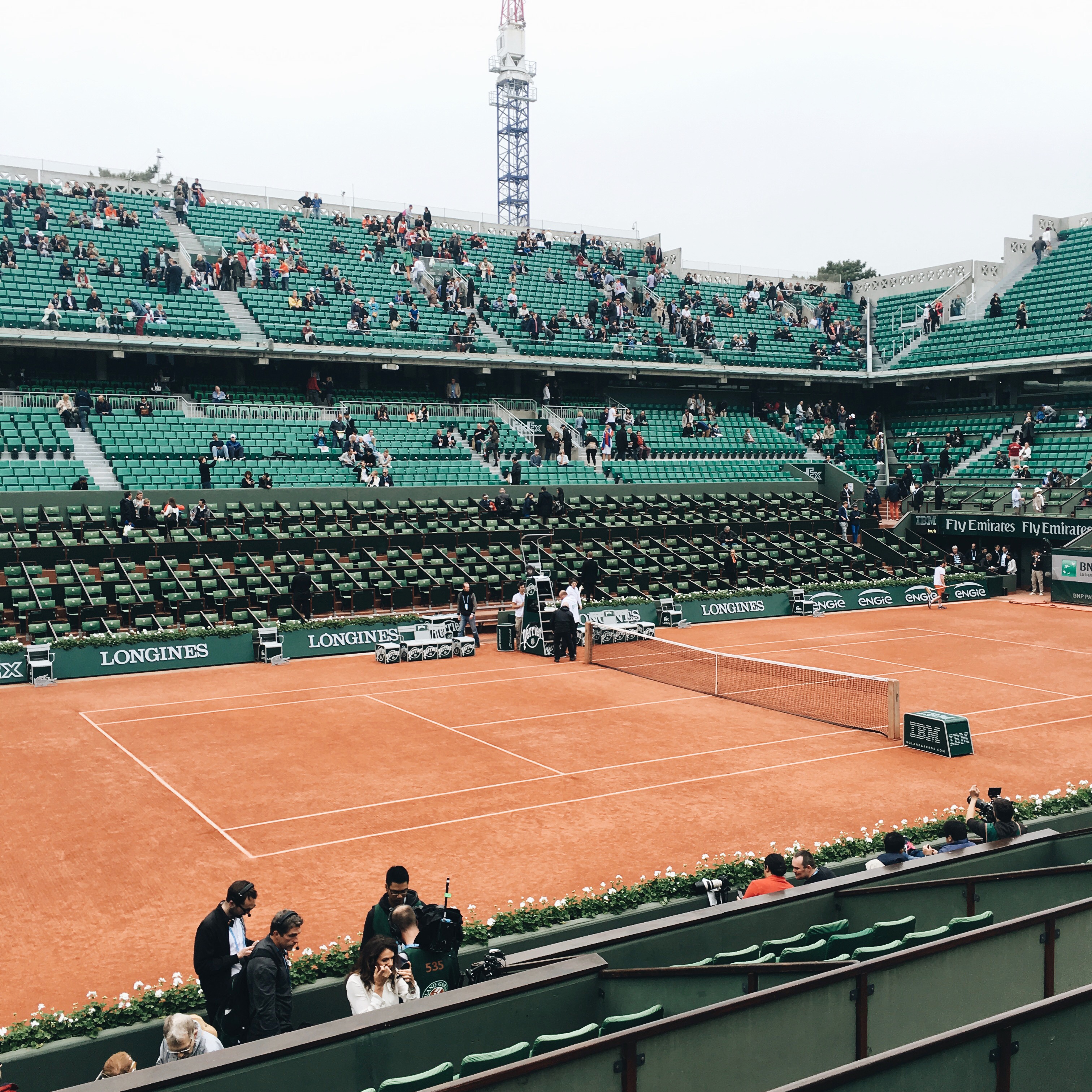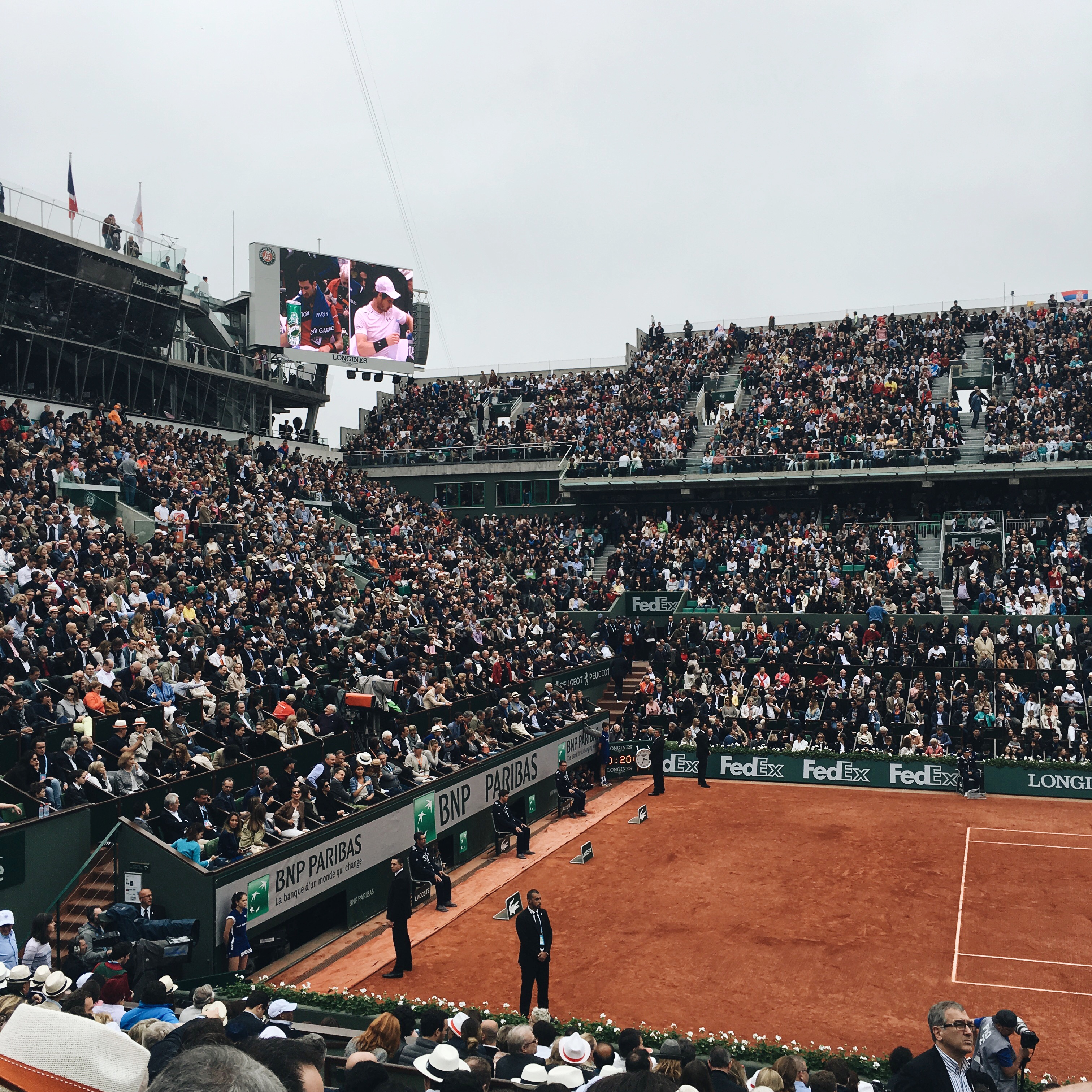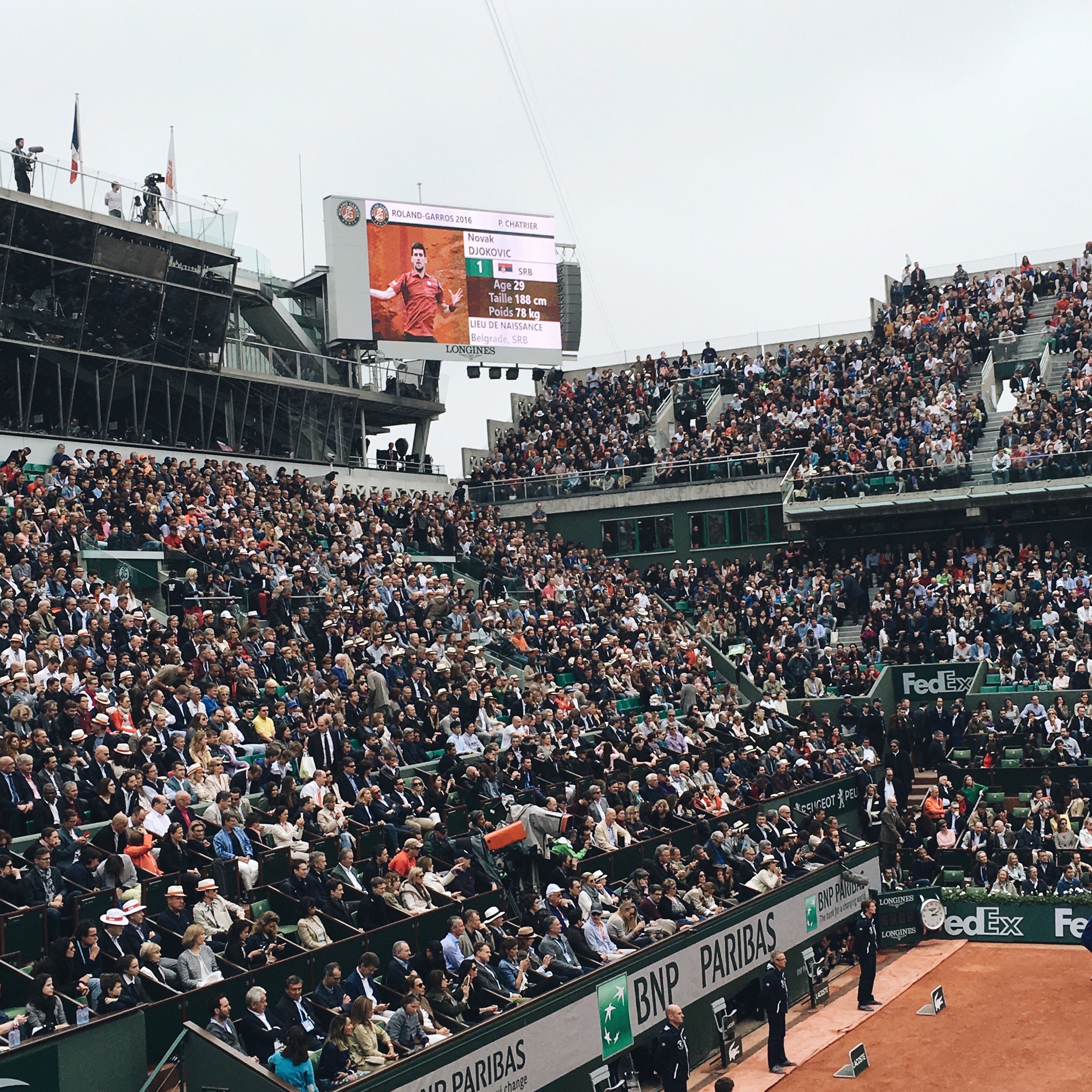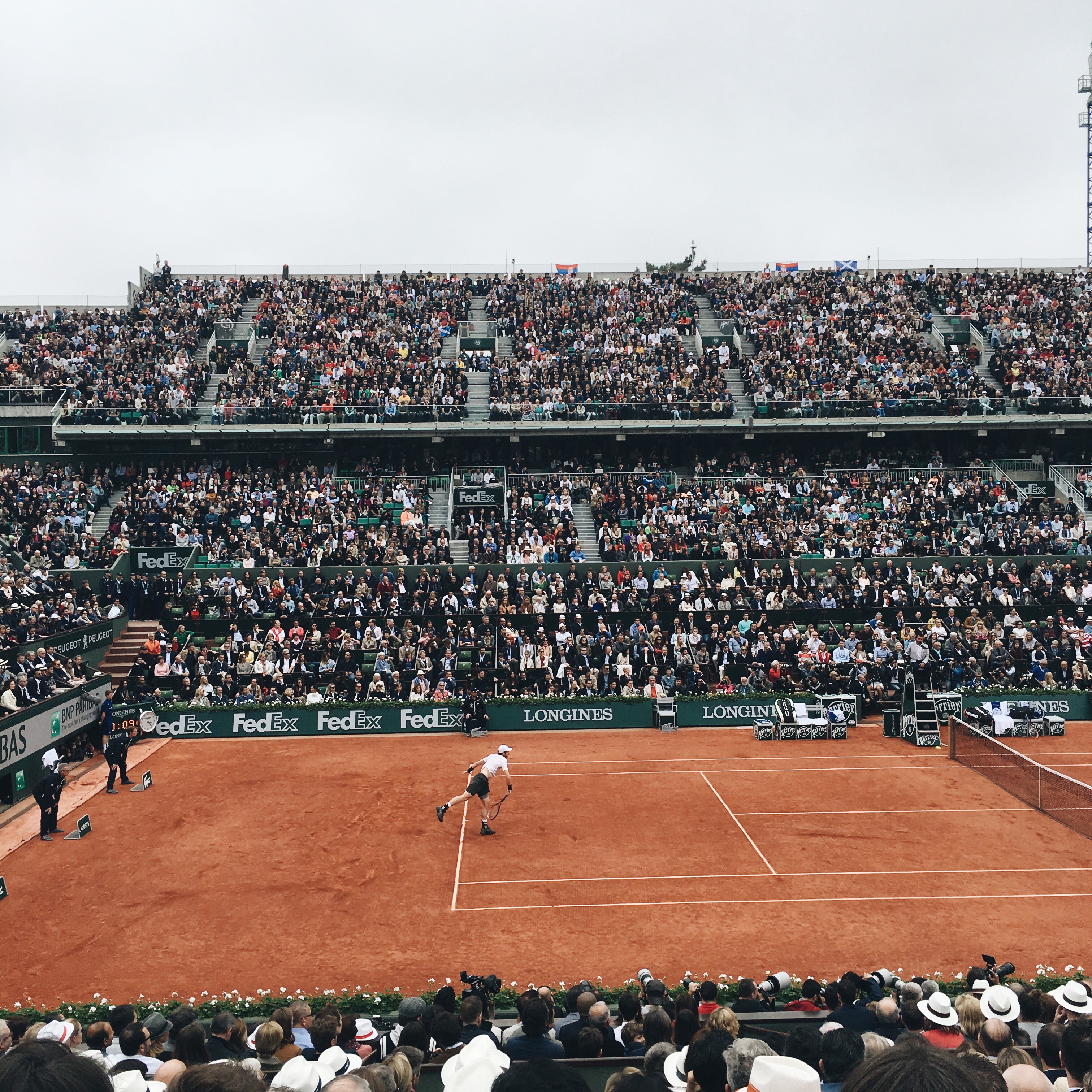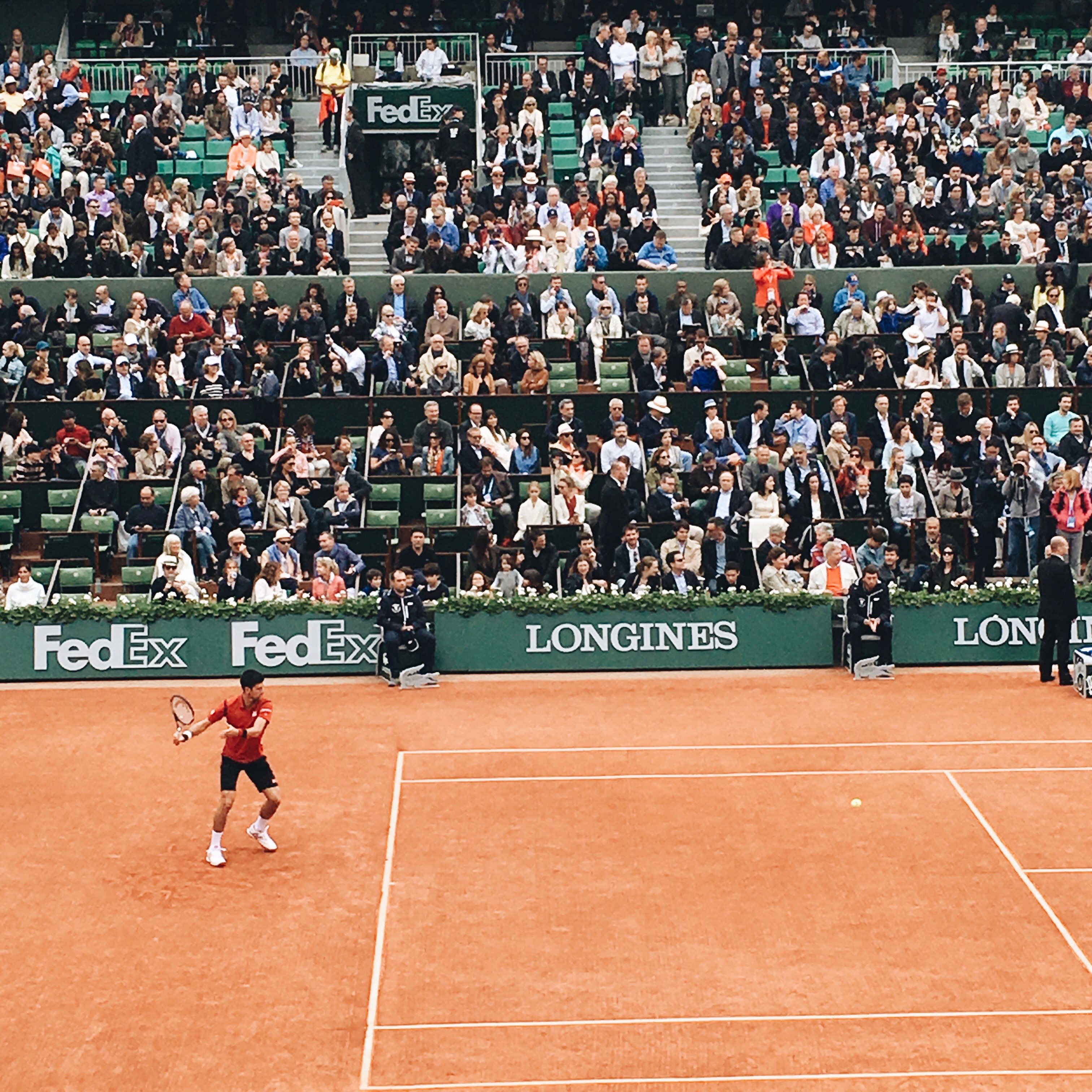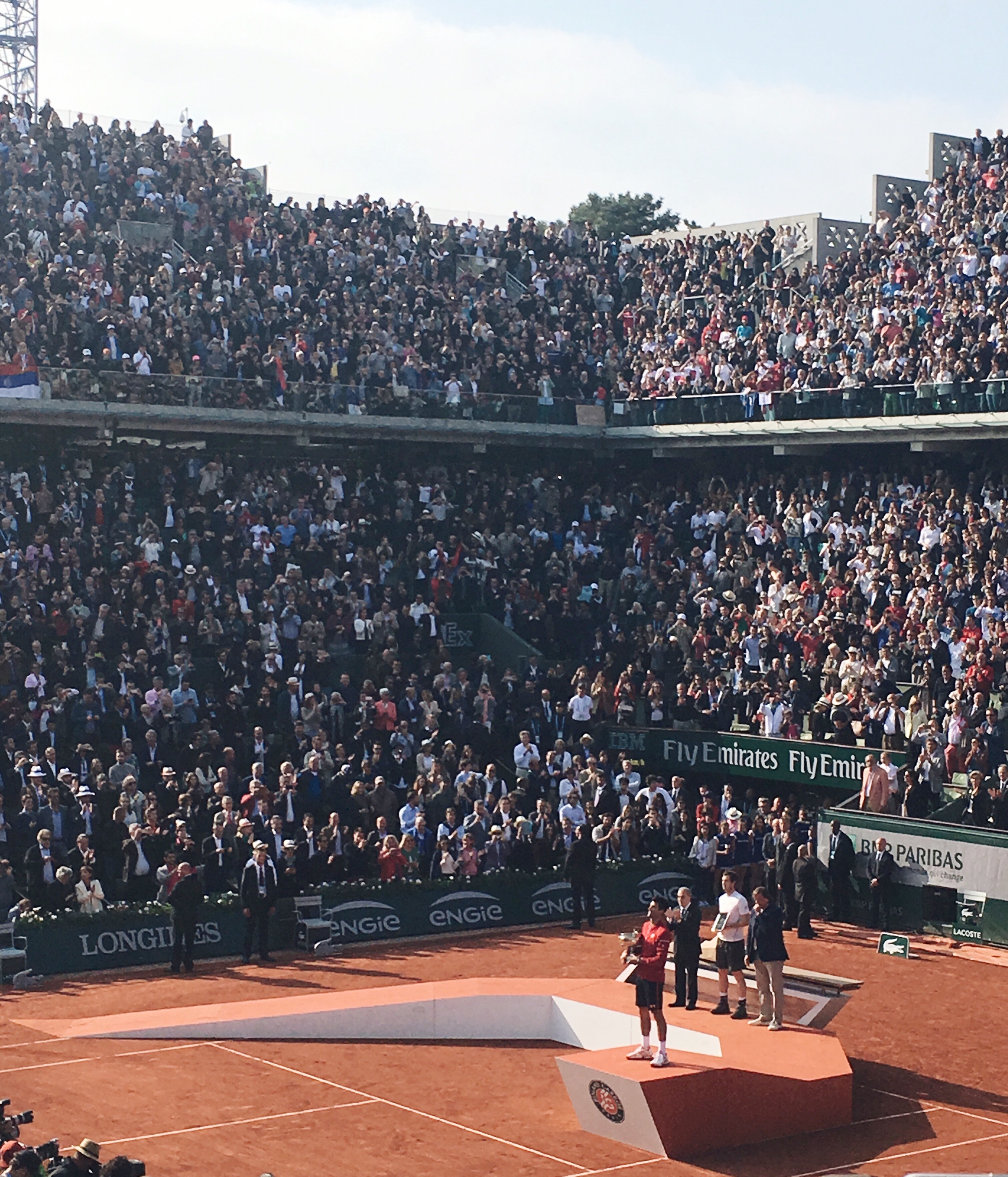 Of course I took the fashion very seriously and dressed in my best. I wanted to go for a chic tennis vibe and paired my new favorite sneakers (my white on white Stan Smith's) with a pleated white skirt, black turtleneck and white oversized blazer that I wore on my shoulders. I was happy to have received many compliments as I strolled through the venue because initially I felt overdressed (and a bit cheesy, haha). But, I ended up loving my decision.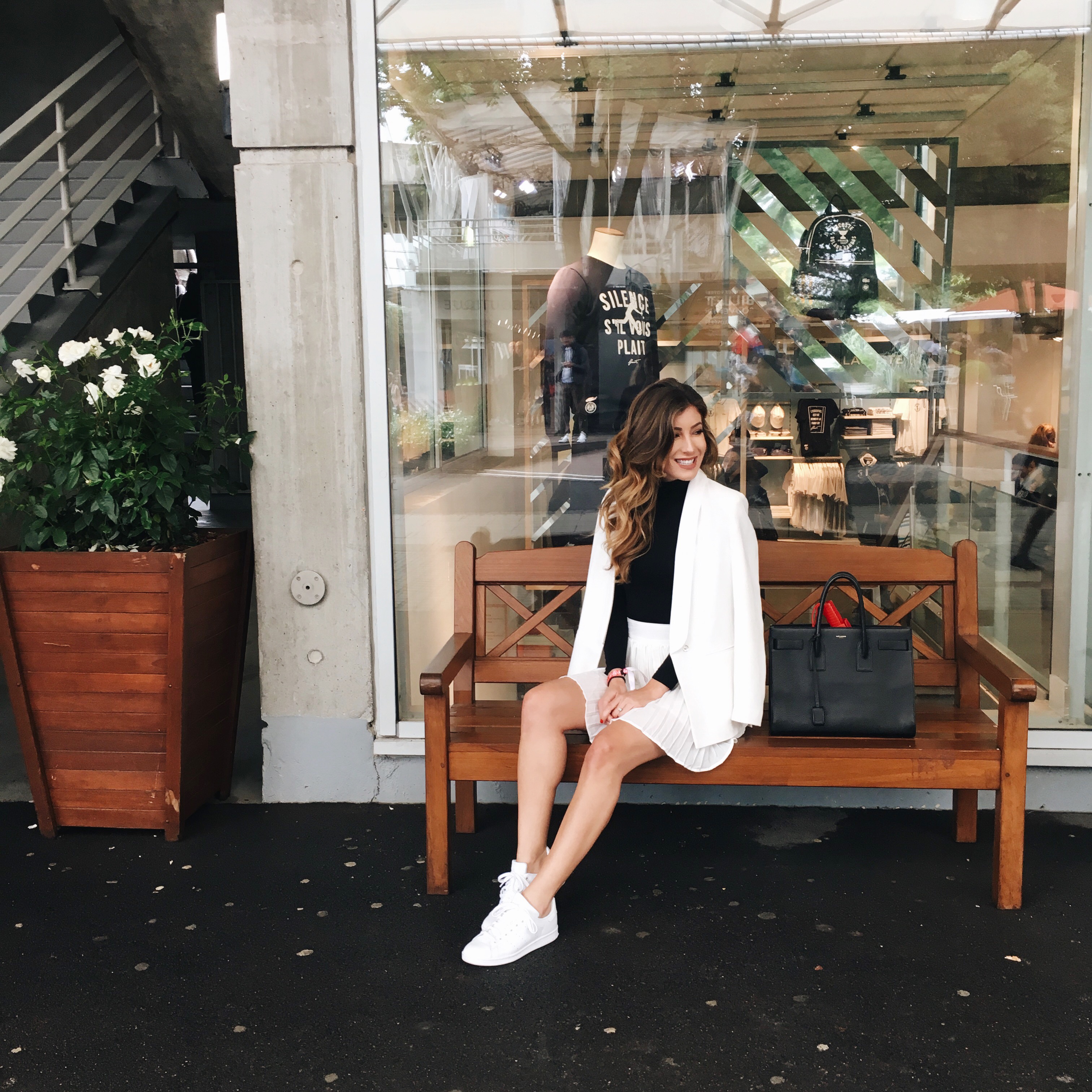 Stan Smith sneakers: ADIDAS (get them here), Pleated skirt: c/o Lioness (get it here), Blazer: TopShop (old), "Sac du Jour": Saint Laurent (get it here), Turtleneck: Forever 21 (old)
-SHOP MY FRENCH OPEN LOOK-