bebe has been one of my favorite brands every since I was a teenager (when I also make so many fashion mistakes). I remember mixing sequins and prints (in a non-stylish) way but I remember that whenever I needed a perfect dress…my mom and I always went to bebe. We love bebe because they always had such an great assortment of dresses that complimented any style. Even to this day I know I can rely on bebe in order to find a classic or edgy dress for any of my special occasions.
As I get older my desire to be ultra-bold has minimized. I still want to be sexy but without looking like I'm trying too hard. I always find that less is more. A little black dress, as simple as it is, can look exceptional with the right details. The choker trend is on fire right now and I have to say I am majorly guilty of having way too many chokers and way too many choker tops/dresses. They're fun, they're playful and they don't require too much attention. A pair of jeans, a choker top, and some heels or a cute flat= the perfect casual outfit. In today's blog post, a simple little black choker dress, a bold lip, and a nude heel (or black, or red, or whatever you want) and you've got a simple yet simple nighttime look.
I did a very natural makeup look with a simple tinted balm from the Sephora Collection, a light shadow, mascara, highlighter and a little bronzer. I hope you guys enjoy this look 🙂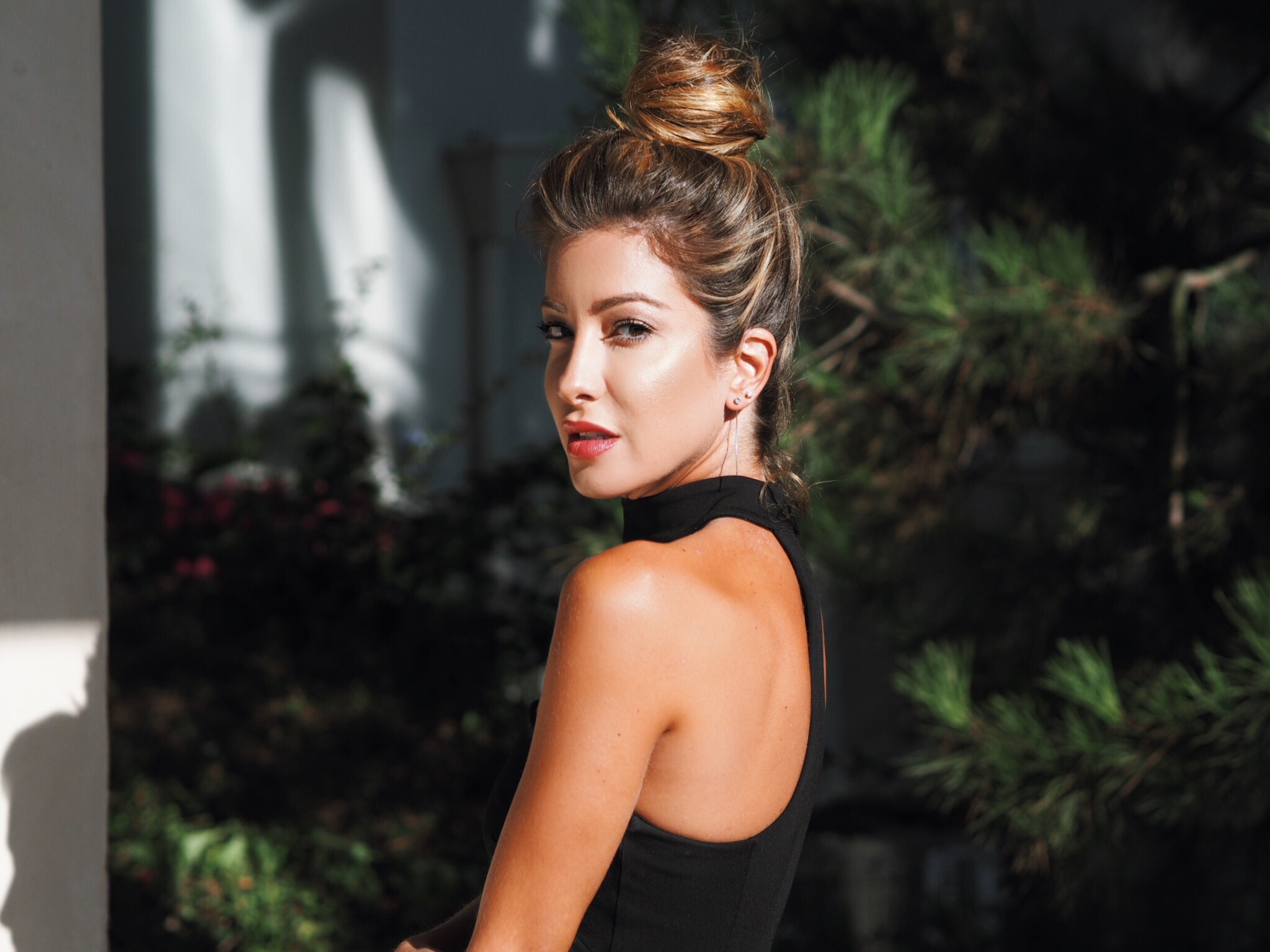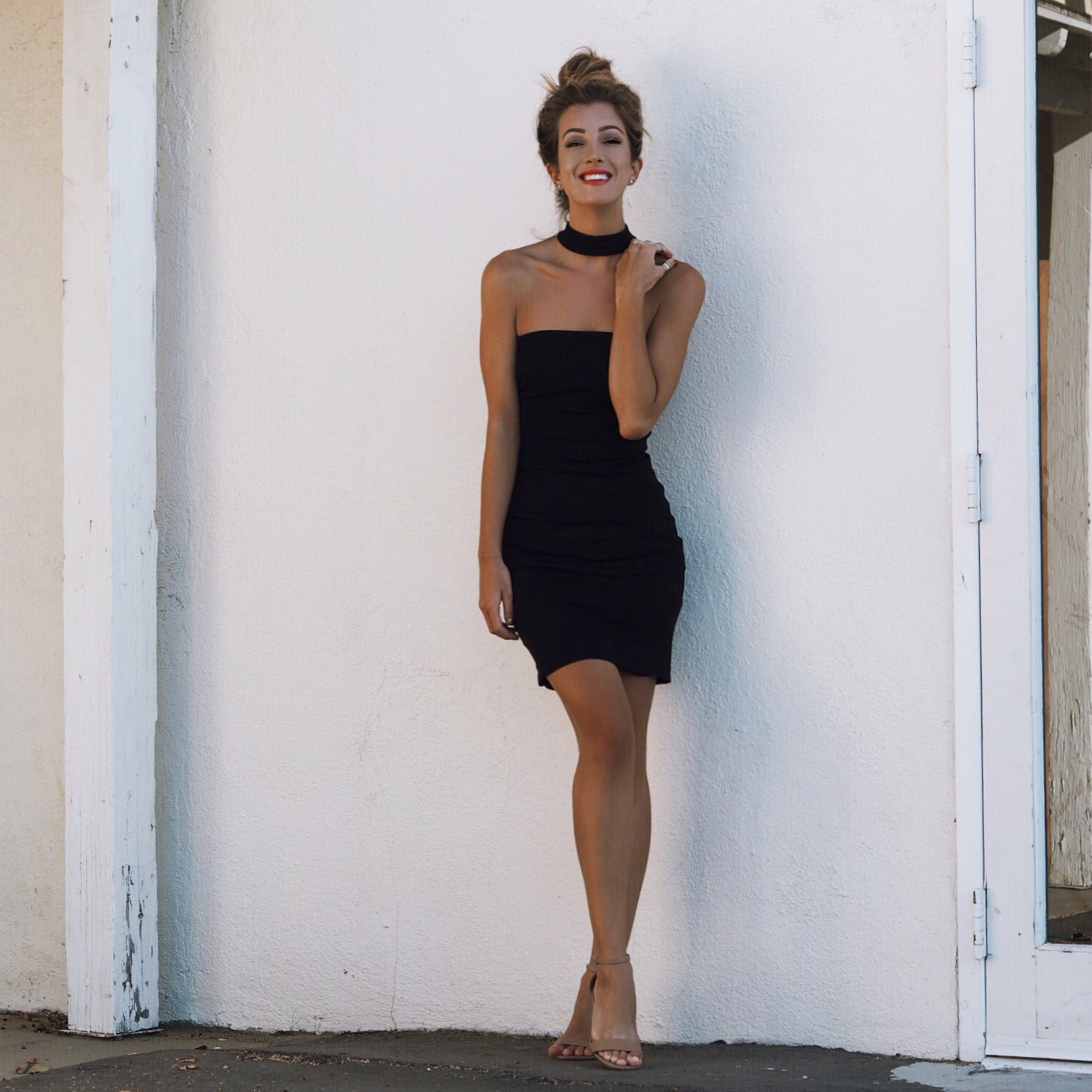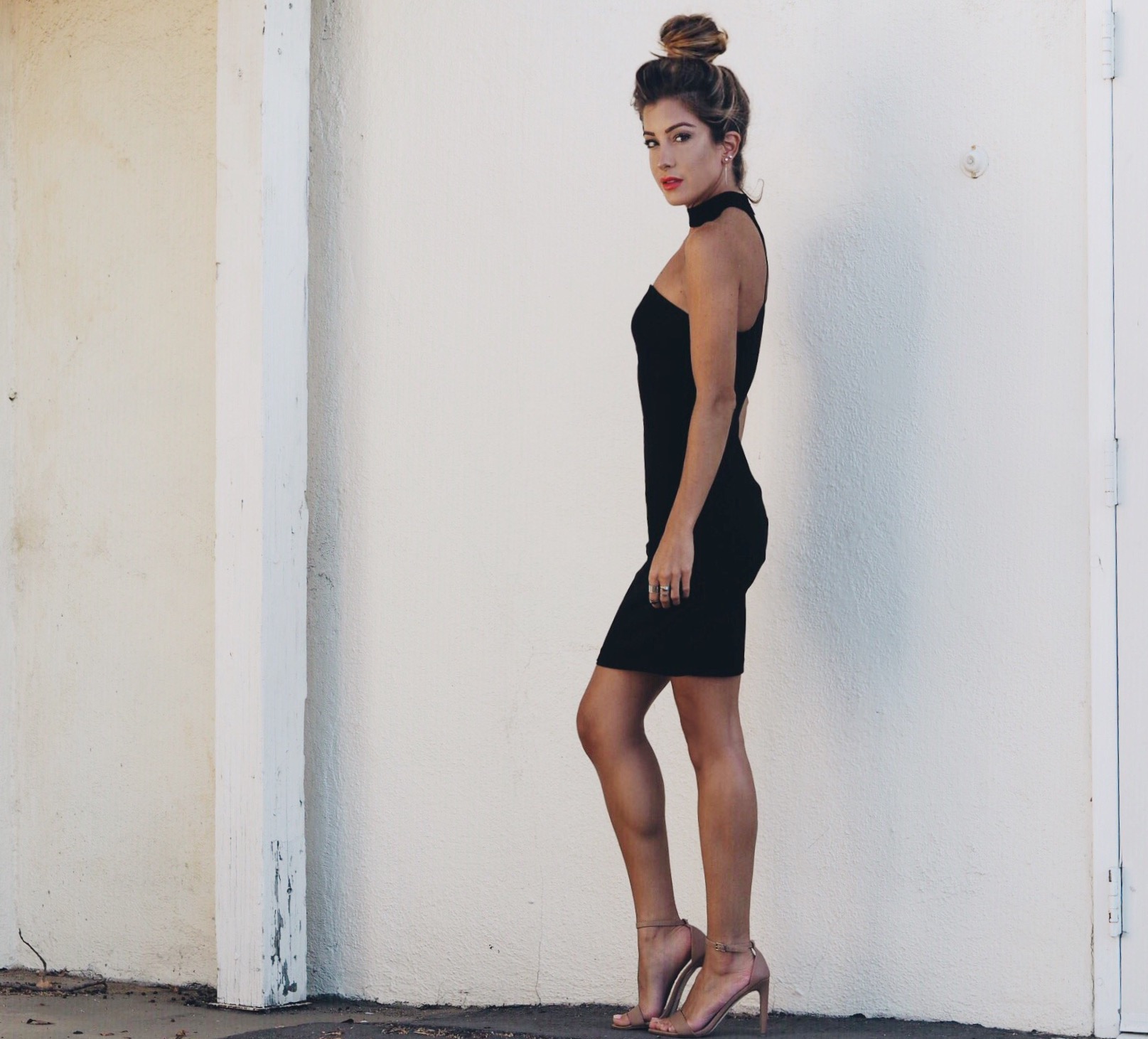 Little Black Choker Dress: c/o bebe (get it here), "WAYLANDA" heeled sandals: c/o Call It Spring (get them here).
-SHOP LITTLE BLACK CHOKER DRESSES-

-SHOP CHOKER DRESSES-