LaROK has been around for some time, and they have always been one of my favorite ready-to-wear designers since I can remember. They may be most well-known for their super popular cardigans with sequins dripping down from the shoulders. The cardigan, worn by Paris Hilton, and then become a staple piece back in 2004-2005.
I decided to look to see what they have up and coming, and I must say I was rather impressed. I fell in love all over again. I will post some of my favorites that you can buy online, and a few things, if you're lucky and FAST, that are on sale.
Enjoy fashionista's!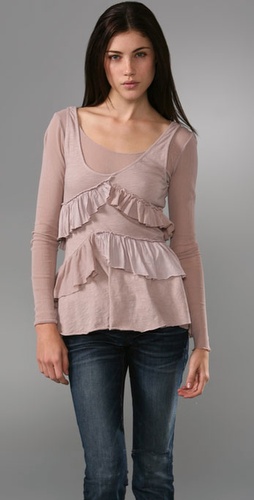 This top would be super cute with jeans or a heavy legging pant. Add some boots and a newsboy cap and you're out the door. The asymmetrical look of this top makes it funky enough to simplify the rest of your look.
Get It Here: Bright Night Top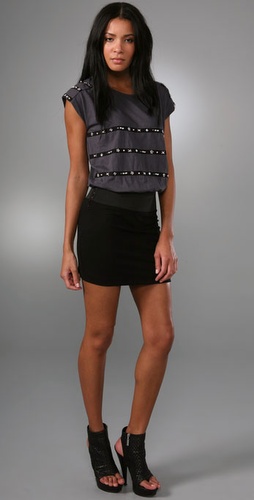 WOW! That is all I can really say. This dress has edge, and all you would need is a killer pair of heels. Definitely an occasion piece, but gorgeous nonetheless.
Get It Here: Diamond & Pearls Dress
Imagine a nice spring picnic…or a day at the county fair, or even just a casual lunch date; this dress is it! A sexy plaid little dress can go a long way! Wear it with tights for a night on the town!
Get It Here: Ice Breaker Plaid Dress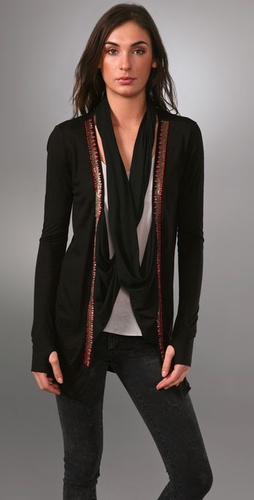 I fell in love the minute I saw it, the multi layers make me smile. Jeans, a tank or tee, with this…perfect! Tired of your simple cardigans? Well here is your change! It's such a gorgeous piece and could be worn so many ways, it's one of my top picks for this line!
Get It Here: Multi Scarf Cardigan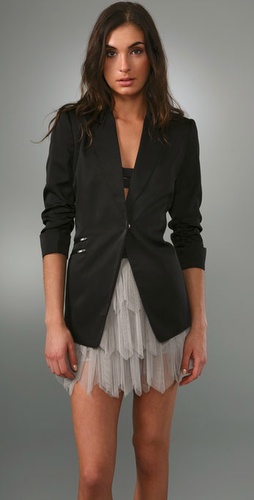 Not only do I love this blazer, I love the way it fits and looks. I love how it's paired with a tulle skirt (below), but it can also look good over a sexy dress or just jeans! It's smashing!
Get It Here: Safari Sophisticated Blazer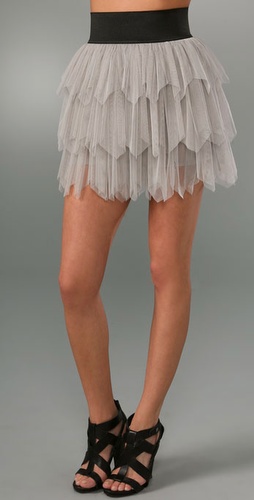 The jagged edges and the triangular tip of this skirt makes it very wearable over tights, or a bare leg. Paired with a cute blazer (see above, love), or just with a simple t-shirt, this look is easy to pull off for those trying to go a little bit more risque, but it's simple enough to not be so bold either.
Get It Here: Tulle Skirt
Now for you savvy savers, or spenders…I thought these pieces were super cute from LaROK and they are on SALE!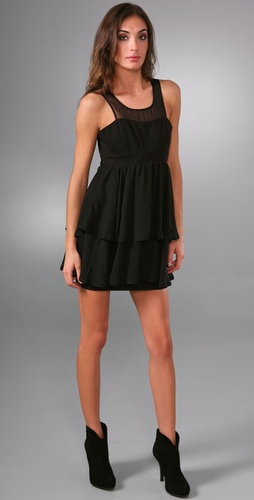 Get It Here: Sweet Martini Dress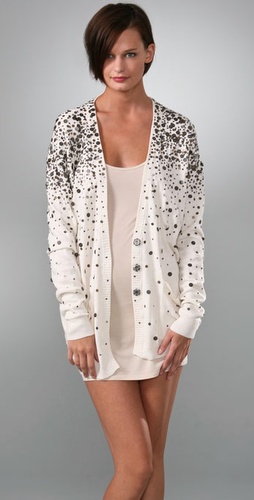 Get It Here: Long Cardigan with Sequins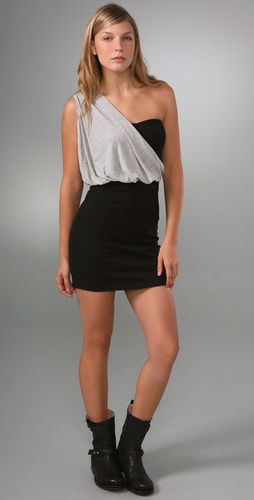 Get It Here: Electro Clash Dress
For more about this awesome line check out their website at:
www.larok.com