As you all know, I am in love with:
Lady GaGa
She to me is the package when it comes to music and fashion.
She is definitely my inspiration for many a reason.
Her style is fearless and original and who else can keep people talking about THEM when they're attending Music's biggest award night.
Throughout the red carpet, interviewers could not stop asking people "What will Lady GaGa wear?"
Well, here we go.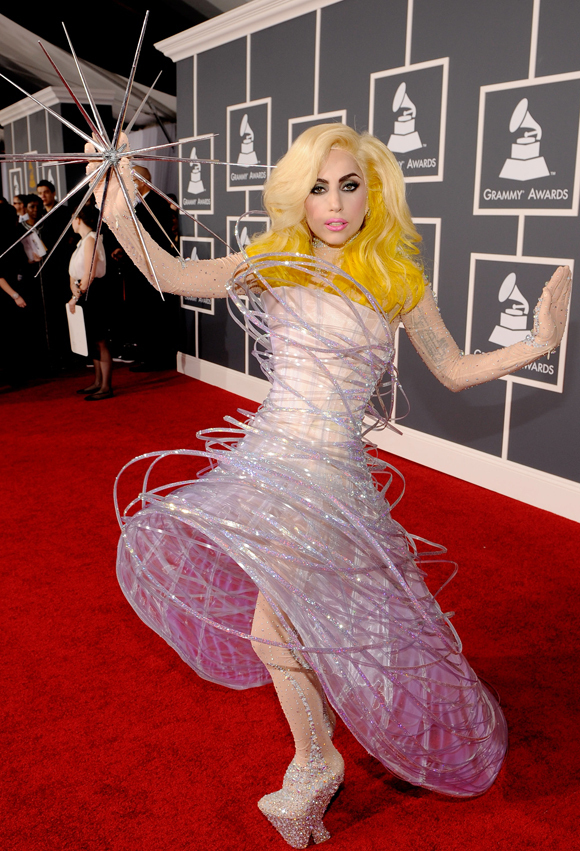 Lady GaGa's performance was nothing short of spectacular. The Fame Factory where she popped up in a green sparkled bodysuit, gets eaten alive by the The Fame, yet appears alive, but burned atop her piano.
Elton John, a surprise performer, was alongside GaGa, burned and completely fierce with his own pair of bedazzled shades.
The performance left me…Speechless.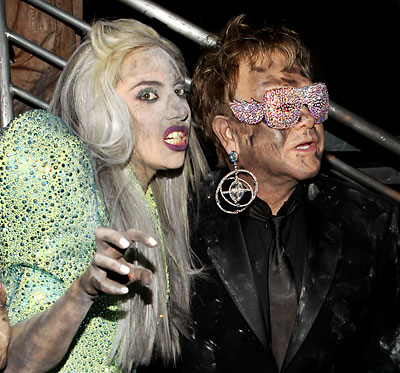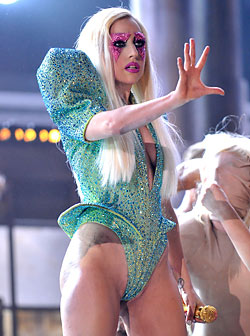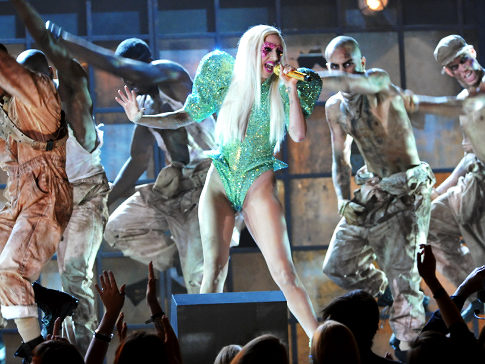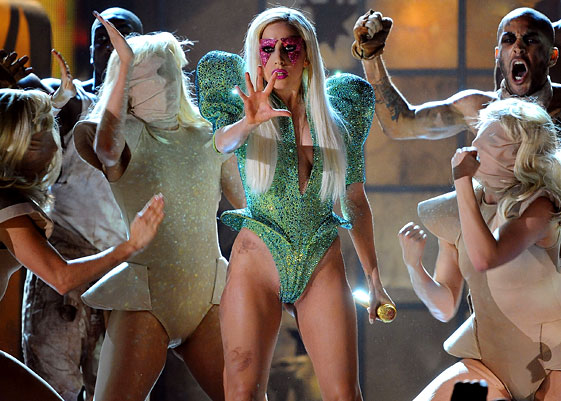 What do you think of GaGa's fashions?
And what did you think of her performance?