I initially shot these images specifically for Instagram (follow me here), however, I loved how they turned out so I had to make a blog post about it. These images were created for Target Swim and shot by my favorite photographer, Marley Carlyle. We had such a fun time shooting these swimsuits because they were so unique and fun to wear, they just shot so nicely. I also really enjoyed breaking away from the bikini and embracing the one-piece. I used to think one-piece swimsuits were lame (silly me!) but after seeing these and rocking them, my mindset completely changed.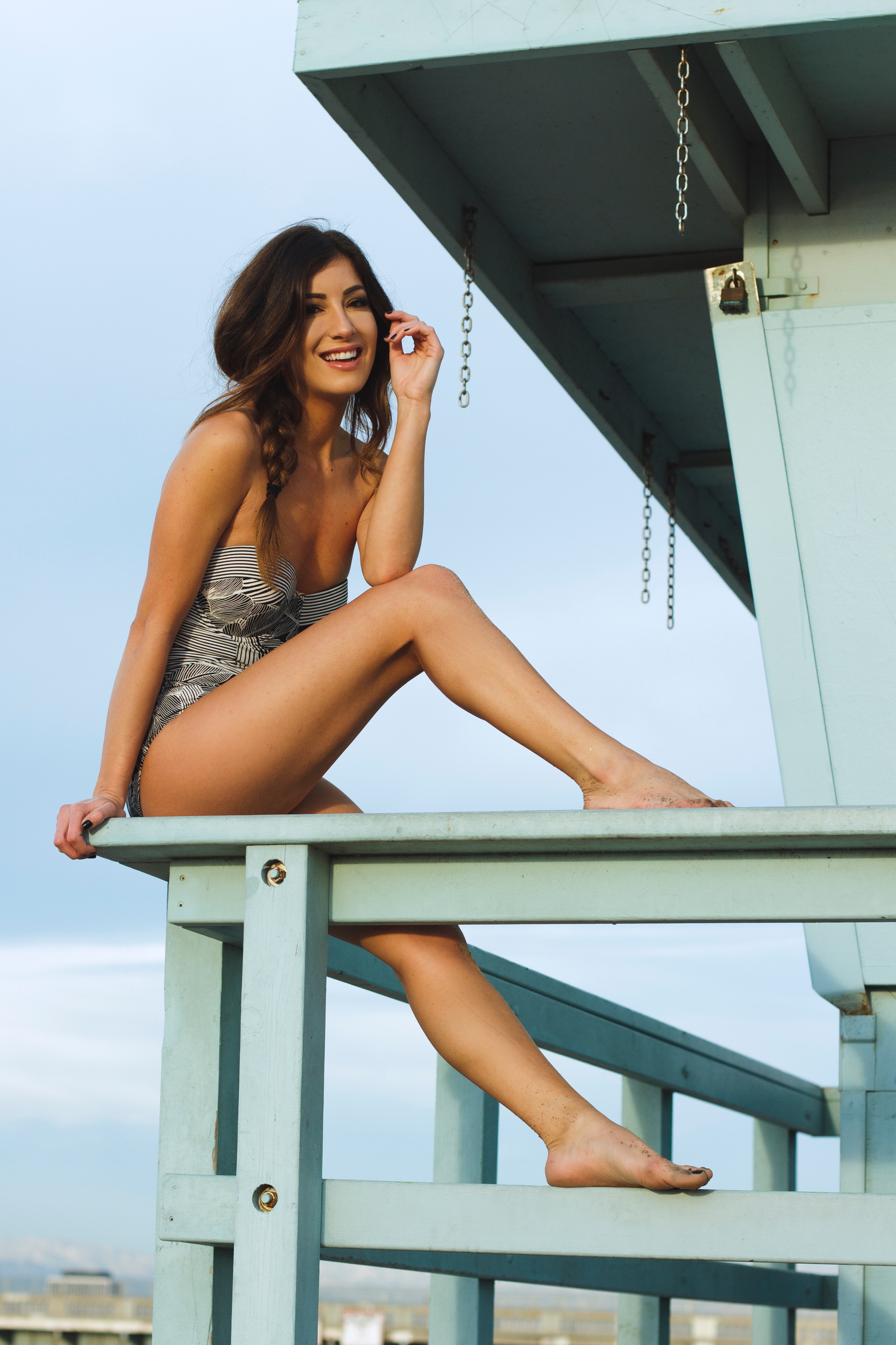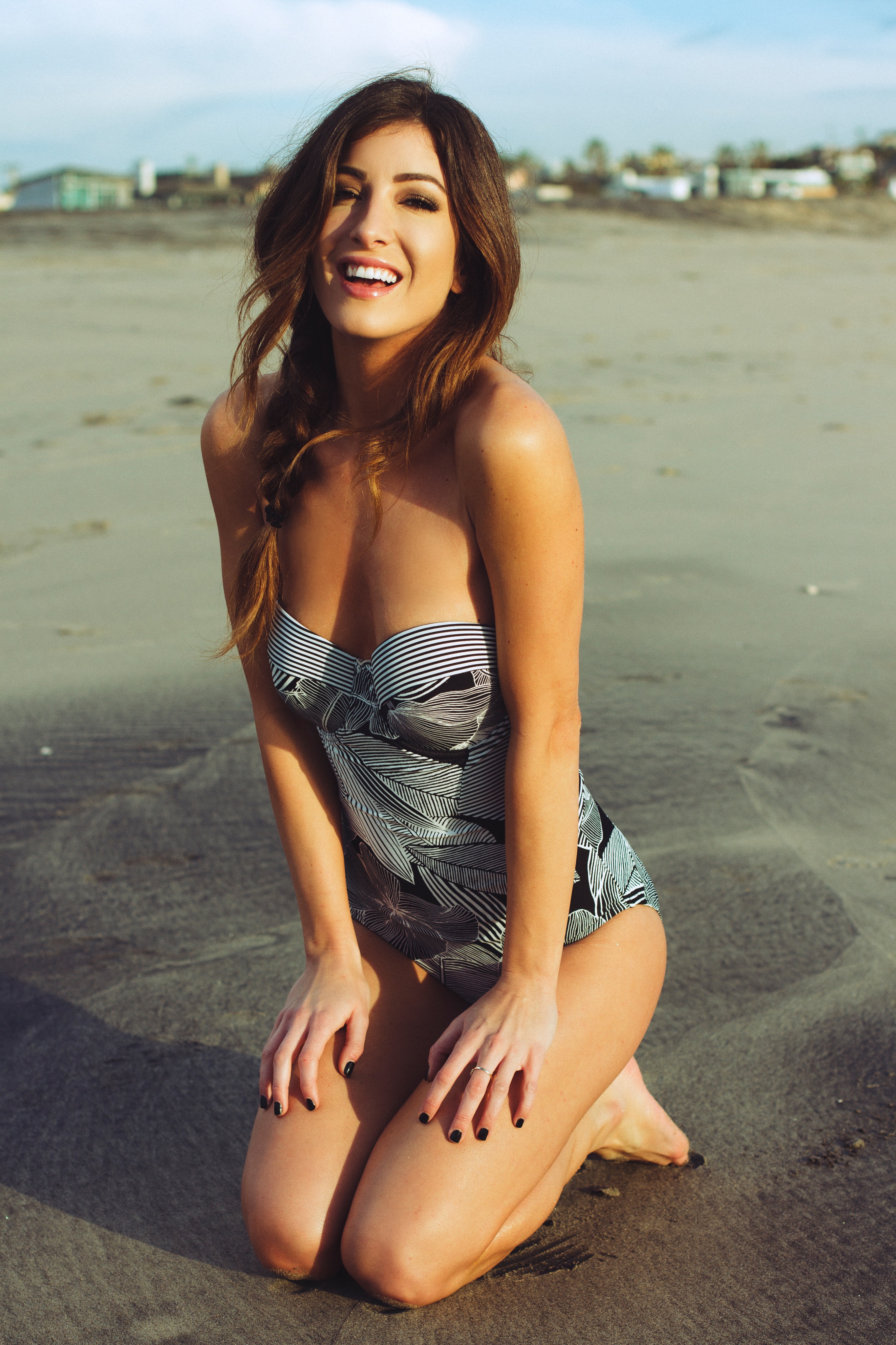 Bikinis are great, and I still enjoy wearing them, however, a one-piece truly stands out. I felt super glamorous wearing these and even though I didn't plan on making a blog post with swim, it inspired me to share my routine on how to get summer ready. For me, the biggest issue in the summer is knowing I'm going to have to shave. I'm middle-eastern and I've been blessed and cursed with lots of hair. Shaving can be SUCH a struggle and it's never fun to have to shave and risk razor bumps and potentially irritation once you're exposed to the sun or sea.
For this reason, I started my laser hair removal treatment in the winter/spring to that my body and skin can be summer ready. Laser hair removal is something you all have asked me about on Snapchat and Instagram so I decided to share my tips and tricks on what to expect and how to maintain flawless skin with laser hair removal.
Do not tan! As hard as it is, if you tan prior to your treatment, you risk hyper pigmentation, and it's not pretty. Avoid sun exposure two-four weeks before your laser appointment. You'll thank yourself 🙂 Also, don't tan 2 weeks after your laser either, until you've completed your treatments.
Don't take pain medicine or aspirin. This also is not healthy for you. It may sound like a great idea at the time, but it's wiser to avoid any medication that's not necessary for your immediate health.
Shave the area you want to laser prior to your treatment (except for your face if you're a woman). This minimizes any pain you may feel and allows for the laser to go straight to your follicles.
Different areas have different pain zones. To be honest, I didn't find laser painful. I have a low pain tolerance but the one area I did kind of feel a little smack with was my lower legs. My underarms, bikini, face were a piece of cake, but for some reason the lower legs were a bit snippy! Don't fret because you can lower the power of the laser if it's too painful and slowly work your way around getting to a higher level with each session.
Different skin tones and hair have different results. Light hair tends to require more treatments than dark hair. If you're trying to laser your peach fuzz, chances are it will take about 3-6 treatments longer than your legs. I noticed a difference within 2 sessions, but I have super thick and dark on my legs, underarms and bikini area.
Enjoy the summer! Now that you've taken the plunge into this treatment, you can go travel and not have to worry about a thing, girlfriend!
For me, laser hair removal has been the best investment. I called myself the human chia-pet/chewbacca and it's been so much easier to enjoy myself since. If you have any more questions about laser hair removal, feel free to e-mail me: lefashionmonster@gmail.com.
And if you choose to do this service, I highly recommend the place I've been going to 7qSpa in Glendale, CA. Lillia is amazing and she makes it a fun experience, which is important. You want to feel safe and understood when you're doing anything, so make sure you always have great vibes with your esthetician, it'll change your life!