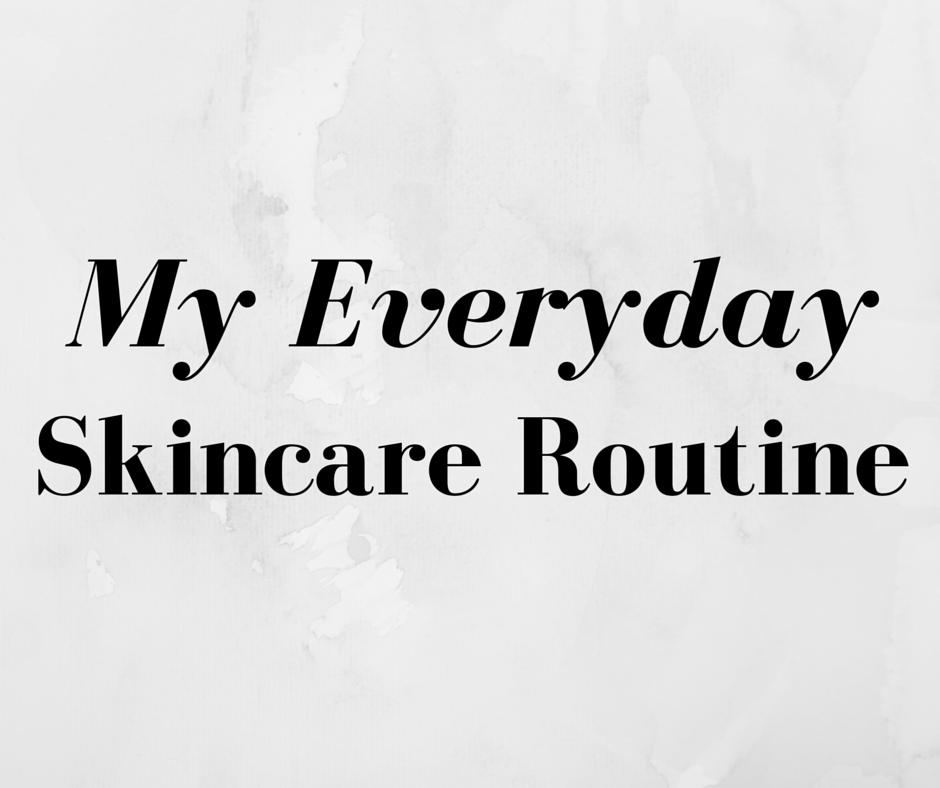 I decided to write this blog since many of you ask about my skincare regimen. I recently started being strict with my skincare regimen when I turned 30. Before then, I washed my face with soap, didn't moisturize (because I have oily skin) and didn't really pay attention to what I was putting on my face. I have oily skin so in my head I used think "oh, natural moisture". Of course, that's not the case. I realized that a lot of products I was using were causing breakouts and making my skin dry and irritated when I tried to resolve the breakouts.
Recently, I caught up with my old friend (who just a baby!) and we were talking about beauty products and what I do for my skin. I told her I kind of mix and match various products but don't really notice anything changing. Her husband is a cosmetic dermatologist and owner of A E Skin and as much I don't like going to dermatologists, I told her I would visit her hubby. To my surprise, he didn't BS me with anything. I told him what I wanted my skin to look like, and without pushing anything (which most dermatologists do), he suggested a new skincare regimen. Reluctantly, I tried his products.
Keep in mind, I've gone to dozens of dermatologists to help my skin feel rejuvenated and reduce the redness. Nothing really worked, but also, I never really stuck to anything before. Because my friends skin is literally flawless, I told myself that it's time to take my skincare routine seriously. I have tried this new skincare regimen religiously for a month and have actually seen a huge difference in my skin.
My skin is fuller, softer, less acne prone, less oily and my makeup goes on a lot smoother. In fact, I feel more confident not wearing as much makeup than I have ever in my life. I'm not just saying this because I only vouch for products I actually have used that are tried and true. So I'm going to share my everyday skincare with you for both day and night.
A.M Skincare Routine:
That's my A.M routine and my P.M routine is a bit different, but not by much.
My P.M Skincare Routine:
1. Remove Makeup: SO important! I know it's easy to forget to remove your makeup, but try not to. All that product seeping into your skin, clogging your pores, and building bacteria! Gross! I use various makeup-removers but I usually stick to the wipes. I really love Neutrogena or Burt's Bees. Get it here.
2. Cleanse!: Wash that face girl. I use Cetaphil at night because it's lighter and I don't want to irritate my skin with the same A.M products. You can use the same, but sometimes variations in cleaners is a good thing. I still believe that changing your shampoo up once in a while is great for your hair too, so I can imagine it's great for your skin. Get it here.
3. Cleanse/Tone Wipes: Since you've worn makeup all day, I like to make sure my skin is extra extra clean before bed. I used Murad Clarifying Wipes for blemish prone skin. These little wipes are magic! You can see all that extra dirt and grime come right off and then you can feel how fresh and clean your skin. This product is great because it has a toner in it and helps balance and tighten your pores. Get them here.
4. A E Skin Brightening Cream: The holy grail of all night creams! This cream is so velvety and smooth and leaves your skin feeling like a million bucks…and looking like it too. This cream treats dark spots and discolorations as well as fine lines, wrinkles, enlarged pores, acne and scares. I mean, this cream is…just epic. I actually look forward to my nighttime regimen to put this baby on! You'd need to purchase this in the A E Skin office! Details below.
5. A E Skin Hydrating Serum: This product is used both day and night because it's amazing. You want to make sure your skin is hydrated day and night. Get it here.
6. Elta MD P.M Moisturizer: I sometimes switch up Sunday Riley's Tidal Enzyme Brightening Cream for this at night. I like this because it's light and has a summery scent almost. It's very hydrating and makes my skin feel so supple. Get it here.
7. Elta MD Renew Eye Gel: As I stated before, eye cream is essential. Never ever skip out on your eye cream/gel. This is probably the most important part of my regimen. Get it here.
To be honest, I can't wait to see how my skin turns out in another month, because already I've gotten so many compliments. My mother even asked me if I filled my face (I didn't). To be able to appear tighter and fuller and healthier in a month is amazing. I just need to stick to this regimen and see what happens!
On a lighter note, I was in Miami recently and these "Spring Breakers" approached me trying to ask me out. I laughed and mentioned I was a decade older…and to their surprise. They thought I was on Spring Break too. Definitely made my day! I will take passing as a 19-21 year old any day! haha
Below are images of the products, but I linked all products above. If you are in the L.A area, I would highly recommend visiting A E Skin. Their products really are amazing and Dr. Alex is amazing! He does cosmetic dermatology as well so if you want fillers or botox, he has got you covered! Oh, and he does all procedures himself! I find that a lot of places have nurses do it, but for those who want the doctor to perform a procedure, this is the place for you! I'm also doing a laser treatment this month and will update you on the results! I'm scared, but as long as I don't have to inject myself, I'll do what I can!
Since some products are prescription strength, you'd have to visit the office to purchase them. You can get a free consultation at A E Skin and get a custom skincare regimen as well, details below!
15840 Ventura Blvd. Suite 106
Encino, CA 91436
info@aeskin.com or call 818-835-1833
Hope you guys enjoyed this post 🙂 Let me know in comments what you thought or what you want to see next!
-SHOP THE POST-