Zits. Gross. The most dreaded word when it comes to your skin. Come to think of it, to your entire beauty life! I never understood what it mean to have a "break out" because I didn't struggle with acne or zits when I was a teenager. As an adult, my skin has changed drastically and my hormones have caused to me have serious breakouts and stubborn pimples. I've tried several products, changed my skincare regimen, and my diet in order to find the perfect way to manage the new shift in my skin.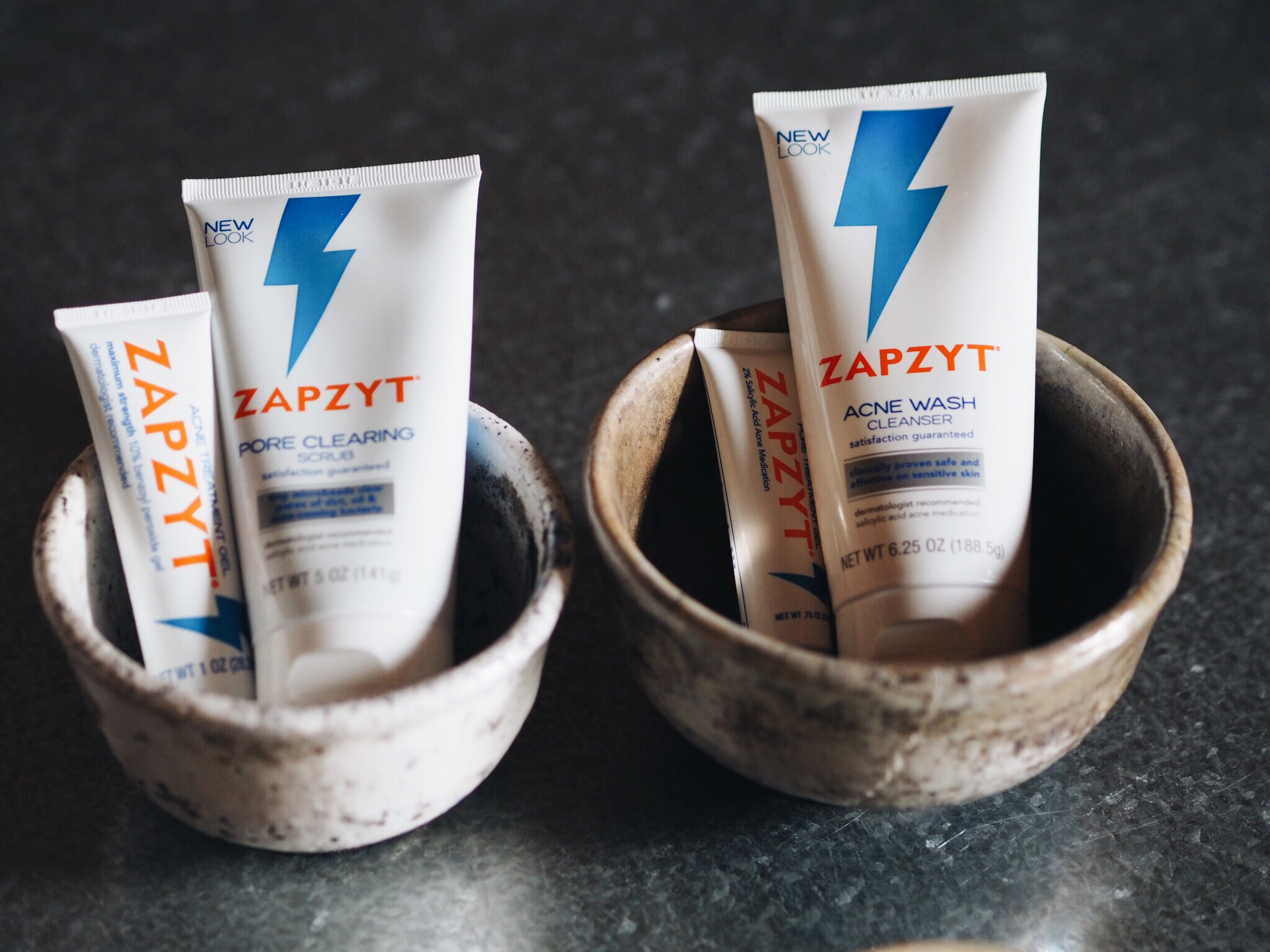 I've found that hardest of all to figure out is what products actually work for MY skin. I have combination oily skin, which means i'm mainly oily, but with with some dry patches. This means that some products have irritated my skin making me dry out and flake- not good). I came across ZAPZYT and like always, worried that it would either be too harsh or do nothing. I had a wave of hormones surprise me before a huge event ( I MC'ed the International Committee of the Los Angeles Philharmonic "Night of Turkish Delights") and tried ZAPZYT's products for three days to see if the magic is really in those bottles!
I started with the Pore Cleansing Scrub followed by the Acne Wash Cleanser. After patting my face dry with a soft towel, I did a spot treatment using the Acne Treatment Gel. I repeated this for three days, and let me tell you ladies…whatever is in these bottles…is magic! Not only did it not irritate my skin (my biggest fear), my skin looked calmer, more even, and my pimples were gone (and the larger significantly reduced), it made me look vibrant and not dried out. For me this is huge!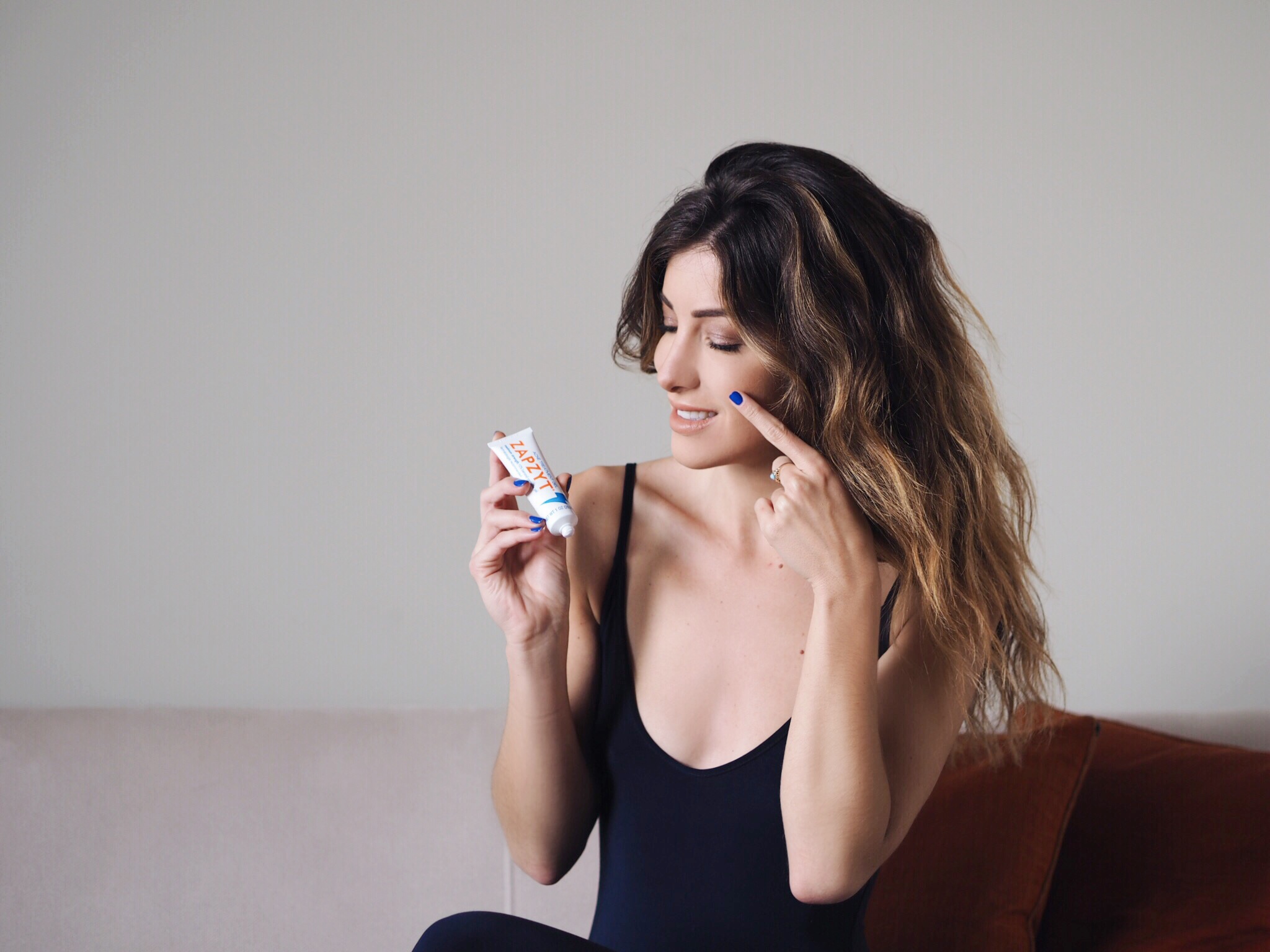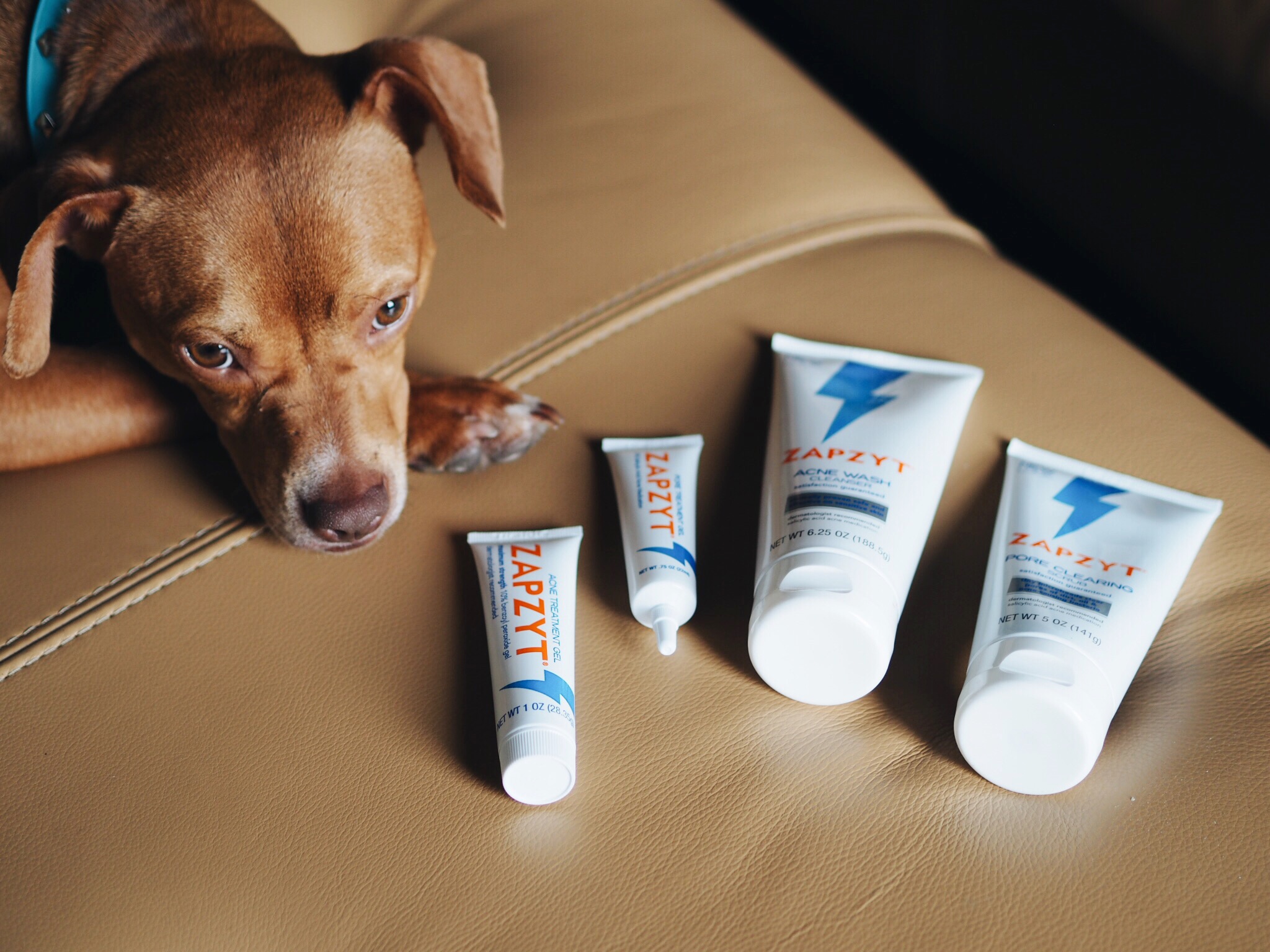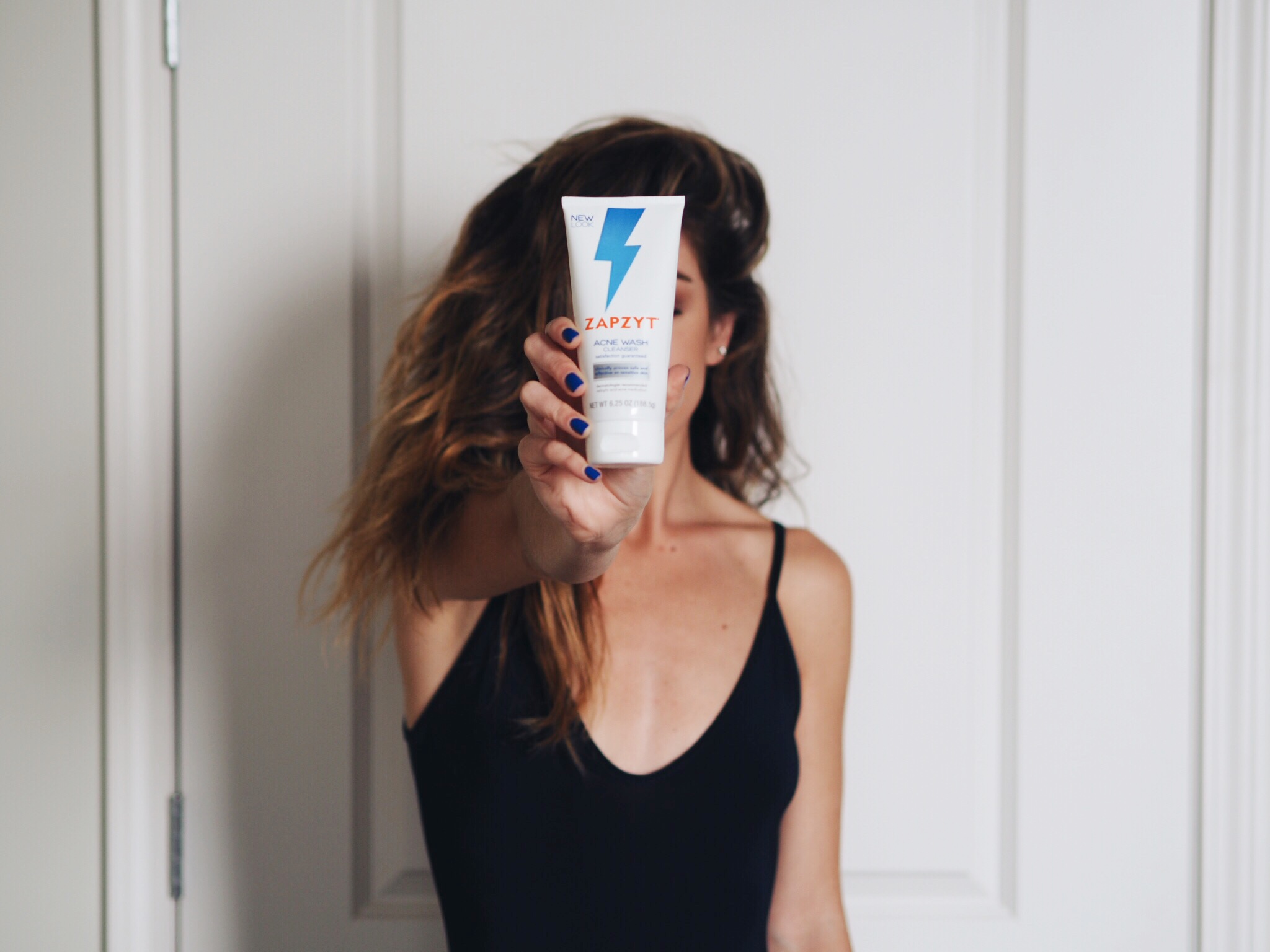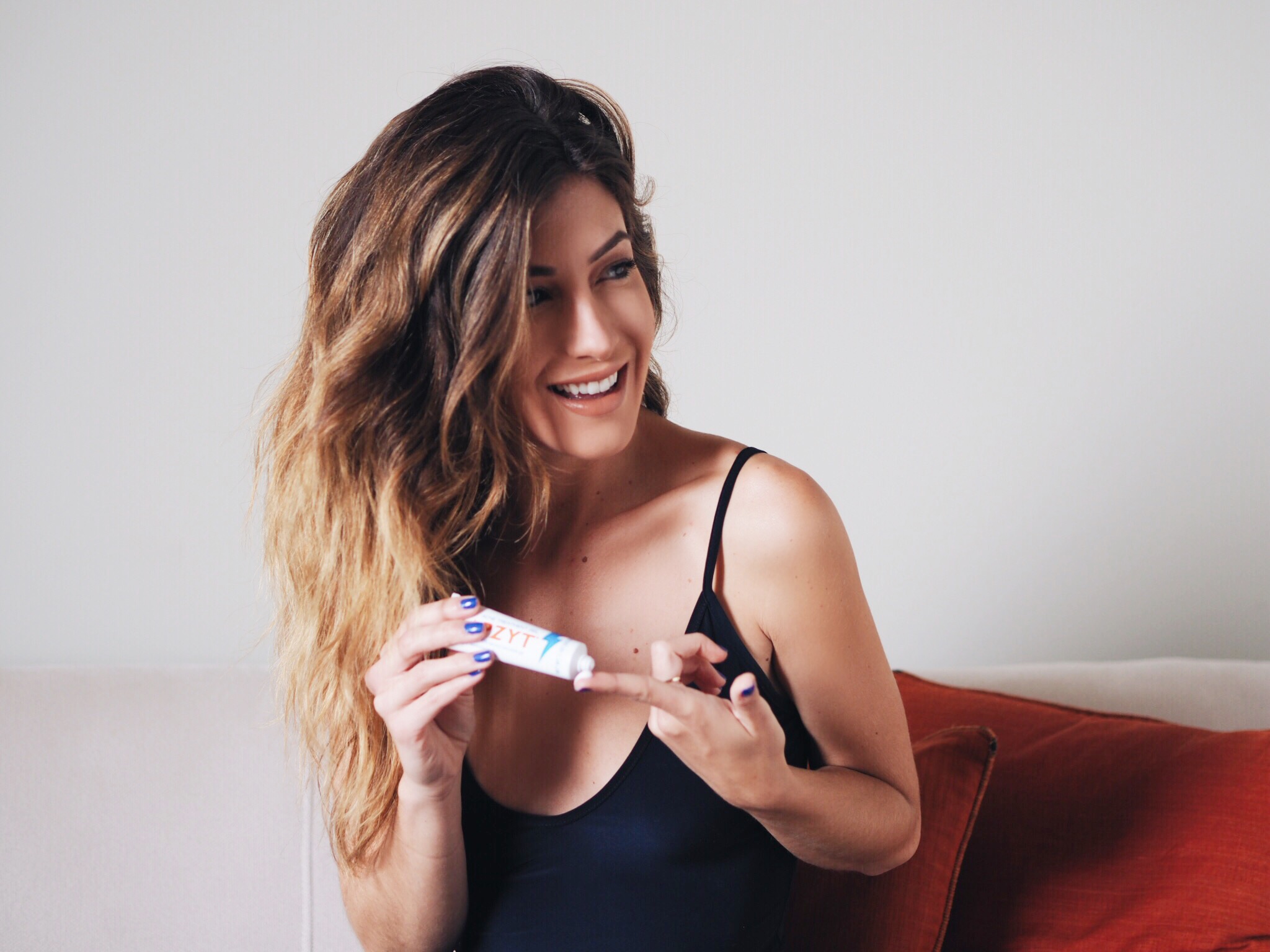 I've never really seen such a drastic improvement without moderate to severe irritation with an acne focused skincare line. Because of my aging skin, I'm super selective of what I put on my face. I need to maintain my skin AND fight the pesky pimples. I'm grateful for these products because they allow me to age gracefully and zit-free!
Also, I'll be giving away the entire set, just leave a comment on any social media and let me know how YOU feel about acne!
Thank you to
ZAPZYT
for kindly sponsoring this post. All opinions are 100% honest & completely my own. I tried the products before even agreeing to create this post, and I acne has always been a big struggle for me.