This post is in partnership with Hanes.
Summer is gone and for this California girl, Fall has come and early signs of winter have encroached upon my new home here in Luxembourg. This will be my first real winter which means I will have to learn to be #Comfydent during these new and exciting seasons. Unlike Los Angeles, the coldest it gets is not 45 degrees, it's below 0. With wind! For me, this is going to quite the challenge but at the same time, it allows me to really appreciate and understand the concept of being "cozy."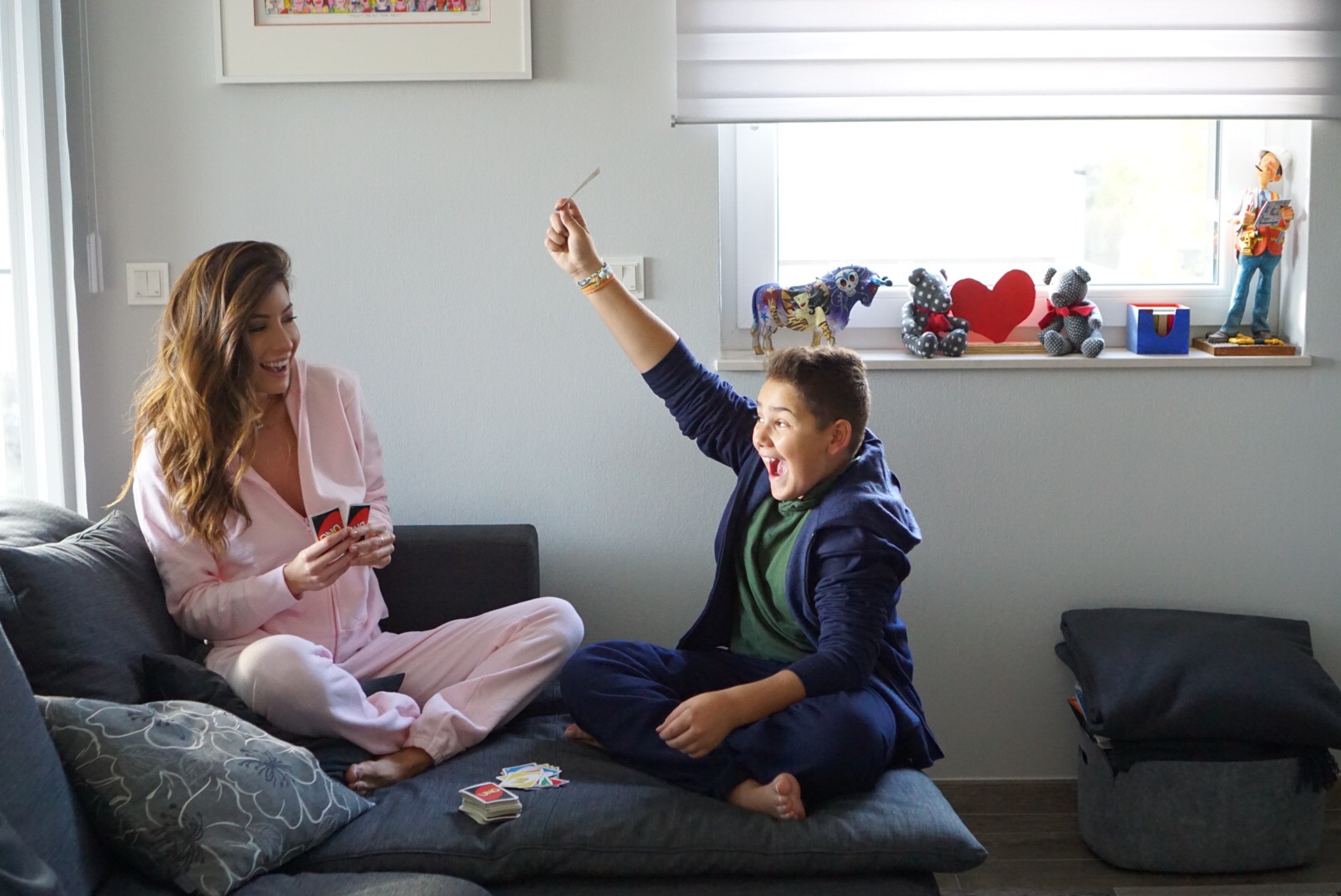 Nights in and lazy days at home to beat the frigid temperatures is something I really look forward to. Recently, my future-stepson and I have discovered our common love for playing card games in cozy gear. The Hanes EcoSmart® Full-Zip Hoodie and Joggers are the perfect pieces to not only be super cozy at home, but feel and look stylish too. When I saw this baby pink color, I knew I had to have it. I also knew my future step-son would love and appreciate the style and comfort of the joggers and hoodie.
When it's cold out, we love to drink tea, paint, play, and just enjoy each other's company as much as we can. It's one of the most beautiful feelings in the world.
Another aspect of the hoodie I love is that I can wear it to go for a short run but also create a super stylish "sporty" look. I added a pair of the Hanes Sport™ Women's Performance Leggings and a Raglan Pocket Tee to create a simple yet fun look that you can layer in various colors to create something that is uniquely you.
I really am obsessed with this hoodie that I pretty much need to have it in every color. Nothing is better than having the most ideal hoodie in your wardrobe. It's such a universally classic staple for everyone's closet as it's become an essential to create stylish sporty looks. Hanes really helps me feel my most #Comfydent in my favorite basics.