Merry Christmas my online family! I'm so grateful for all of you and I thank you all for your continuous support in my online journey. I'm working toward making this blog bigger and better than ever and because of you all, I am able to live my dream of continuing this incredible path. Thank you. I hope you've all had such a lovely Christmas/Chanukah season and are ready to ring in 2016! I know I am.
Today's looks was shot today! It's fresh and Christmas ready! My poor dad had to be the "Instagram Dad" today, but he was such a trooper! I'm obsessing over this red belted trench coat from 2020ave (it's under $60!) and it's so chic and cozy! When shooting this look, I went for a real Bonnie & Clyde inspired feel, I mean, it's kind of hard not to with how bold this coat is.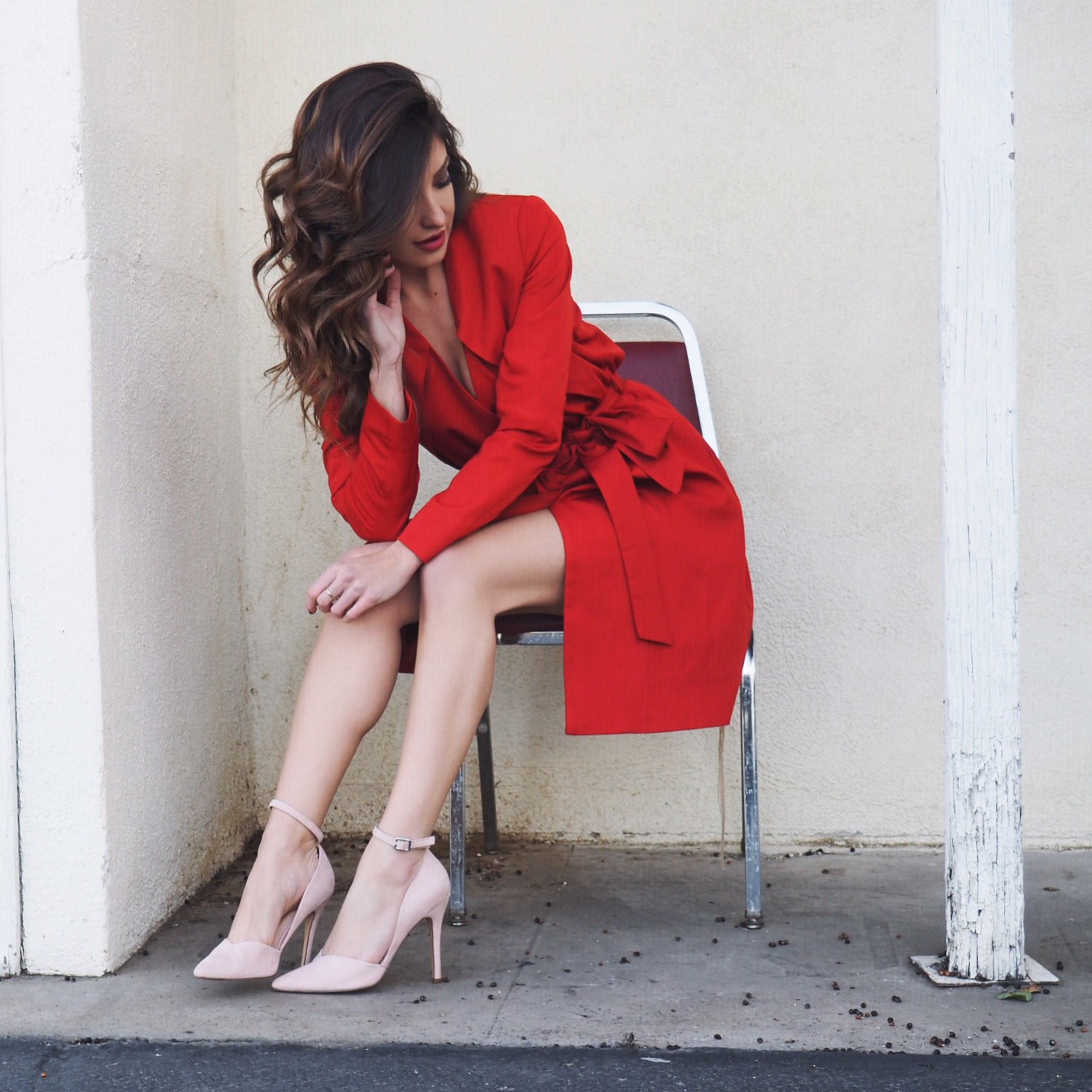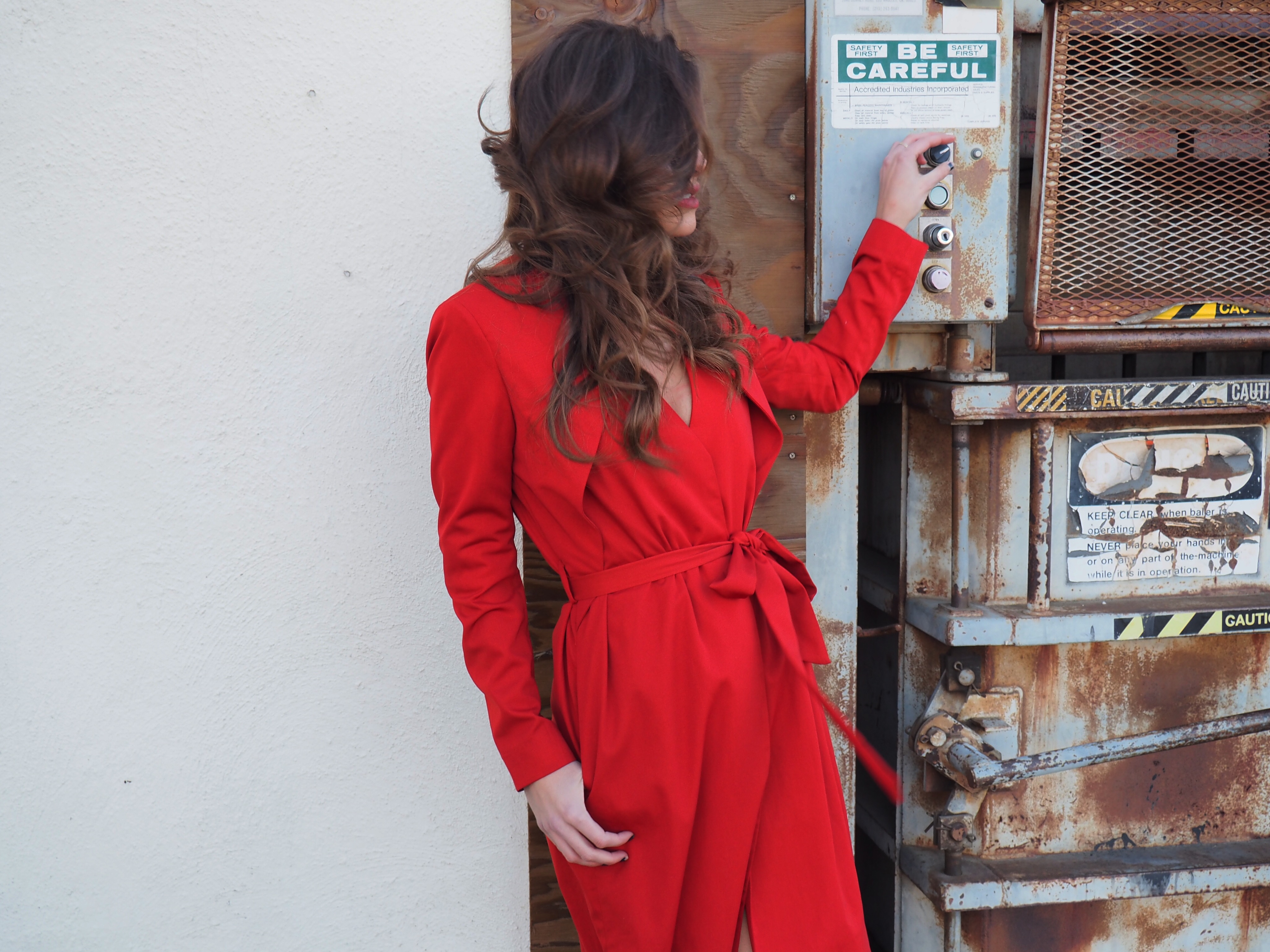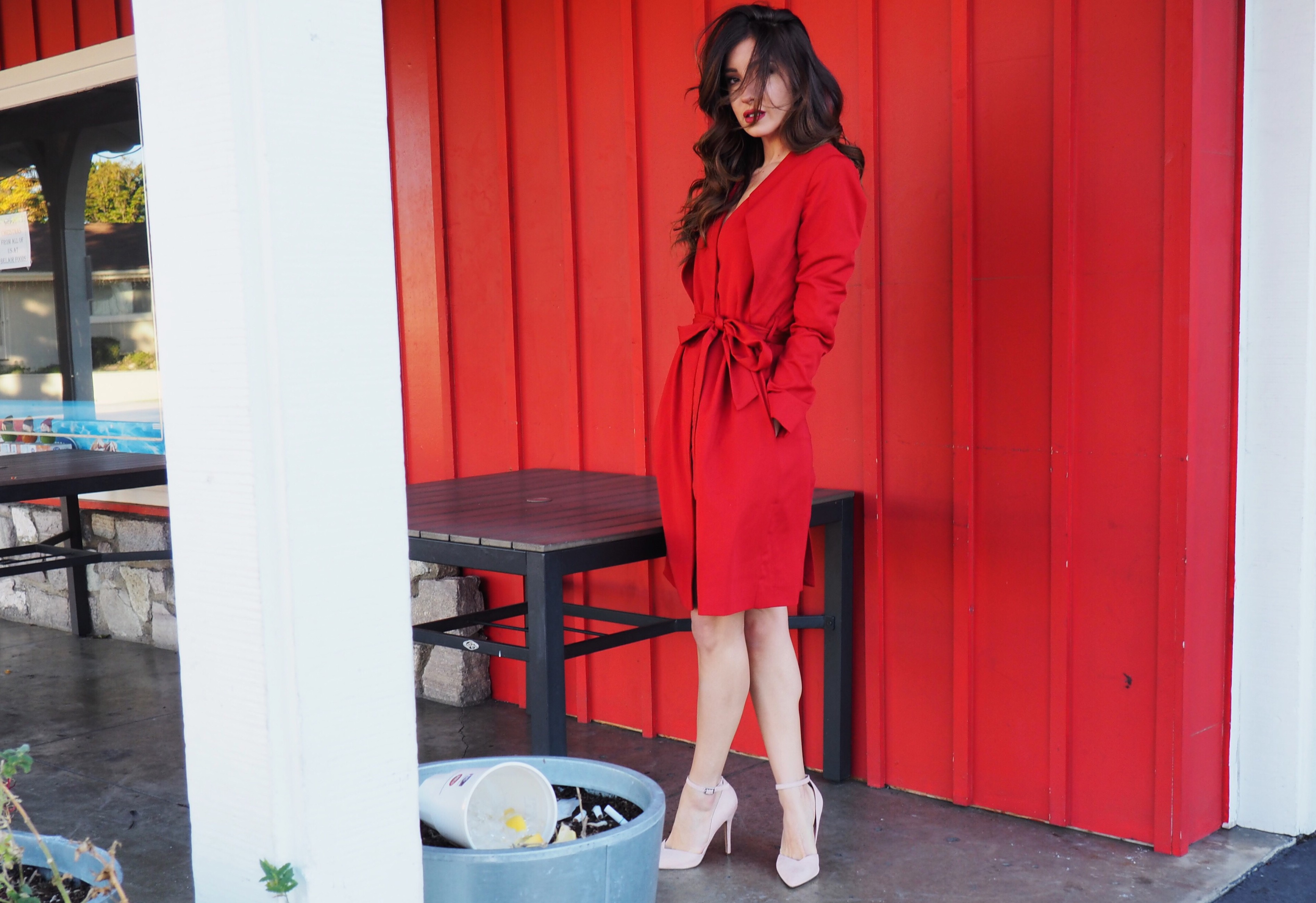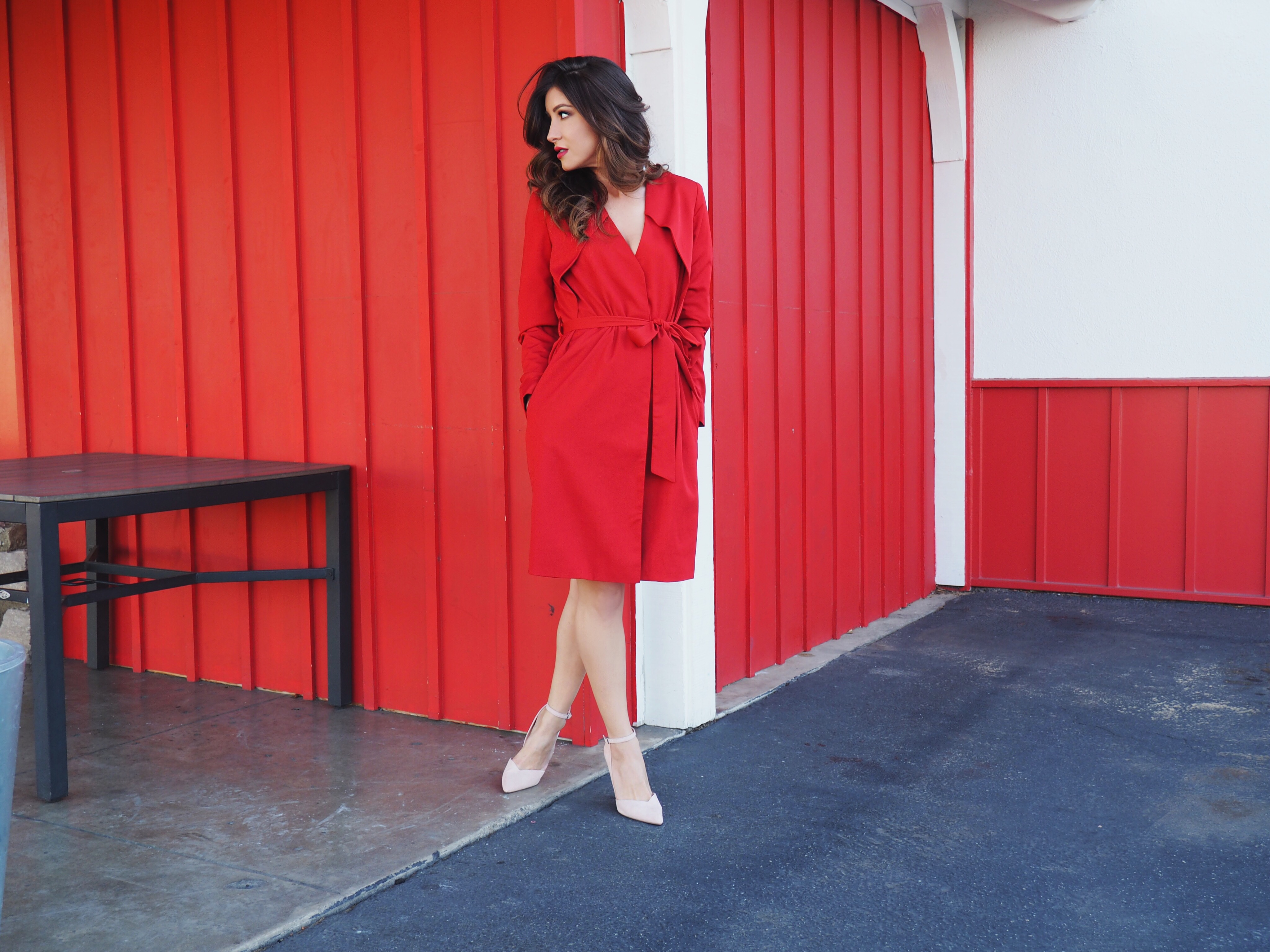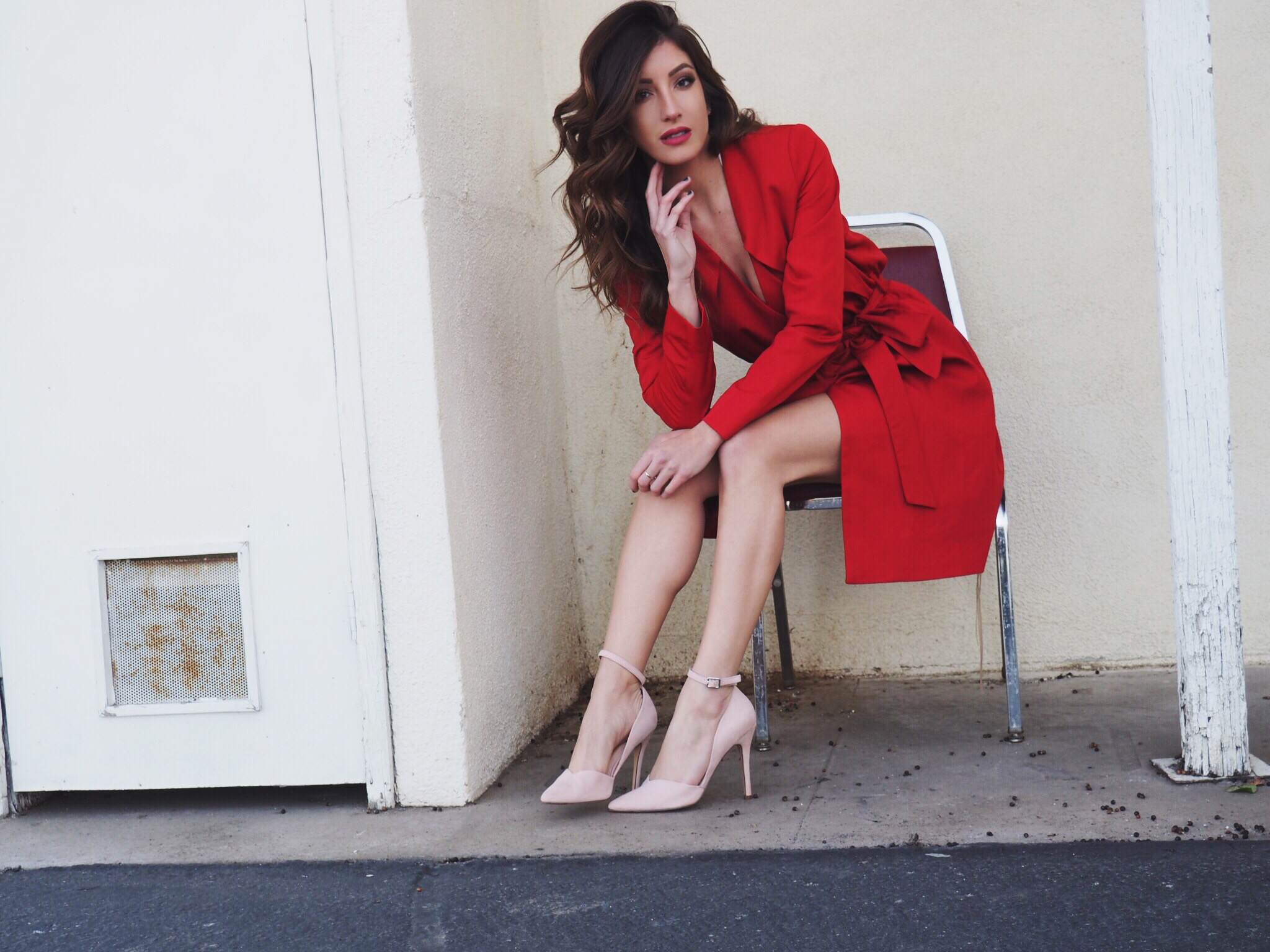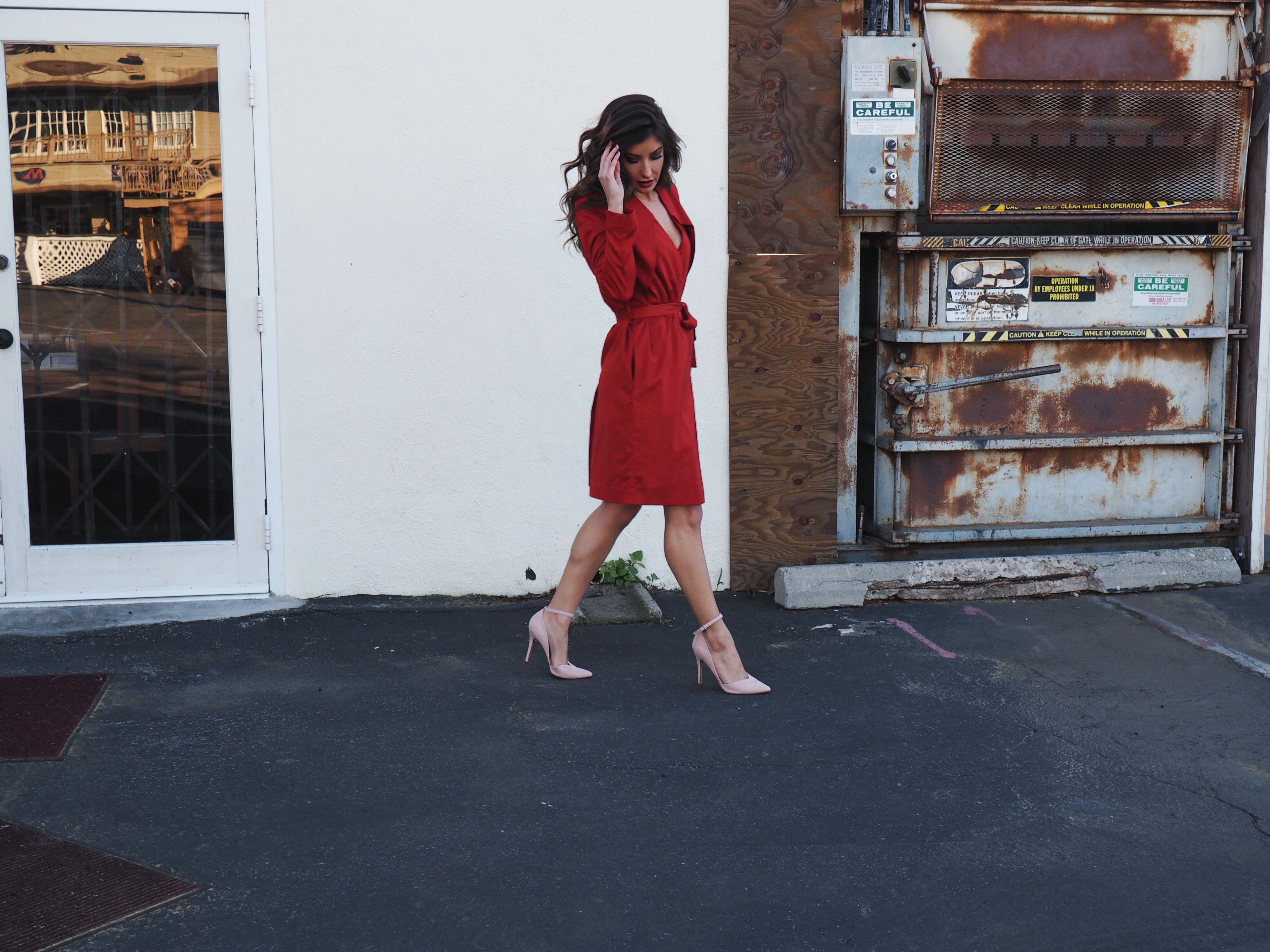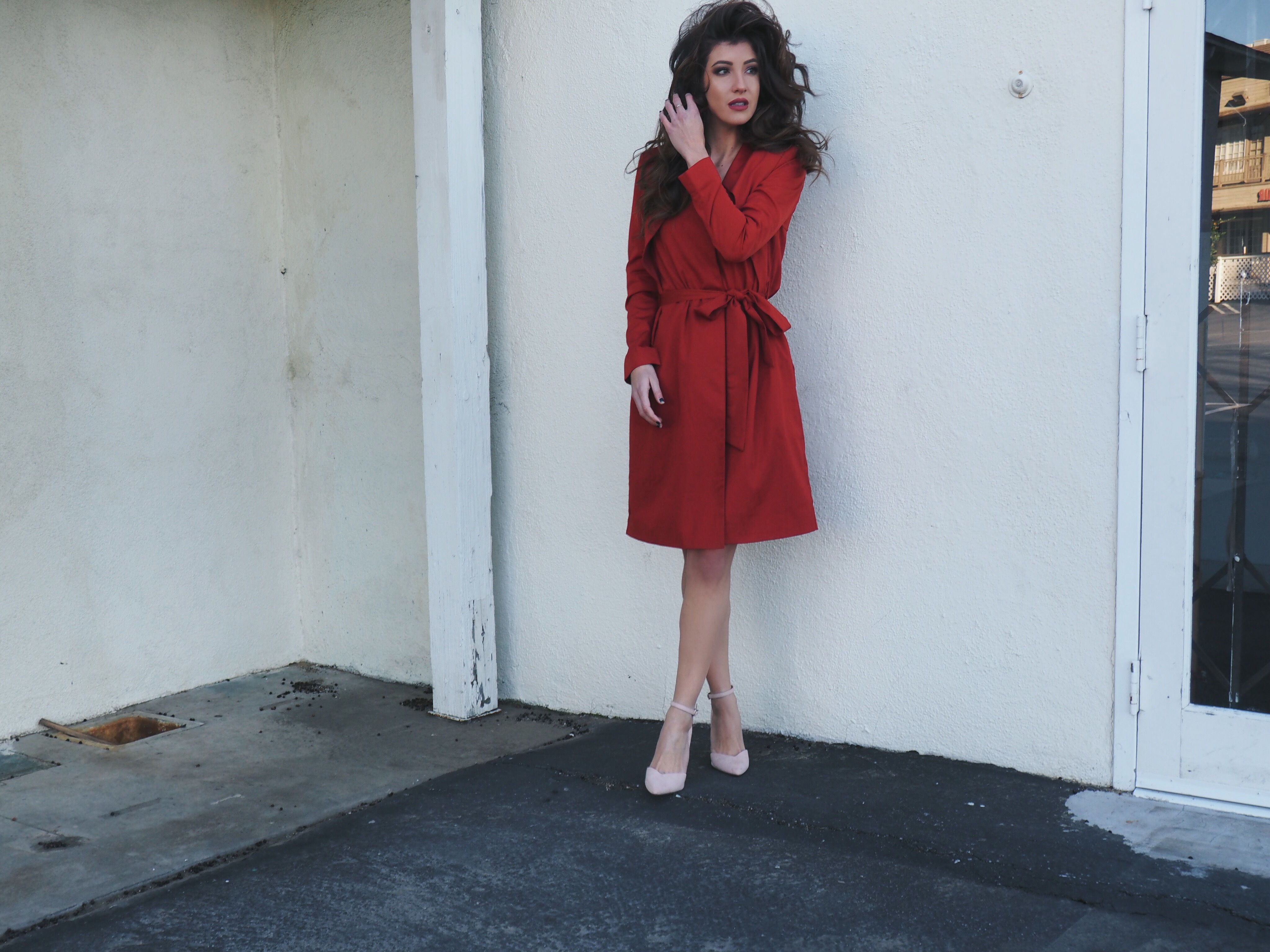 Red Belted Trench Coat: c/o 2020ave (get it here), Faux Suede Pumps: Forever 21 (get them here).
-SHOP THE POST + MORE-