Happy 2016 everyone! I hope you are all having an amazing start to the New Year. It's seriously crazy to think how quickly time has gone by in 2015 but it has given me so many lessons and amazing opportunities that I can't wait to bring them into the new year. 2016 is very exciting for me as I really plan to expand to this blog and my YouTube channel and really create a more personal brand for myself and hopefully you guys will enjoy all the new changes as well.
I just want to say thank you for your continuous support. You guys push me to do better and keep creating. I love you all very much 🙂
Today's blog post is one of m favorites as I'm completely obsessed with this fringe sweater fro Forever 21! I know i've been rocking the brand a lot lately, but they've really stepped up their game in the design department. So, this fringe sweater was instantly adored by me, and all ya'll on Instagram.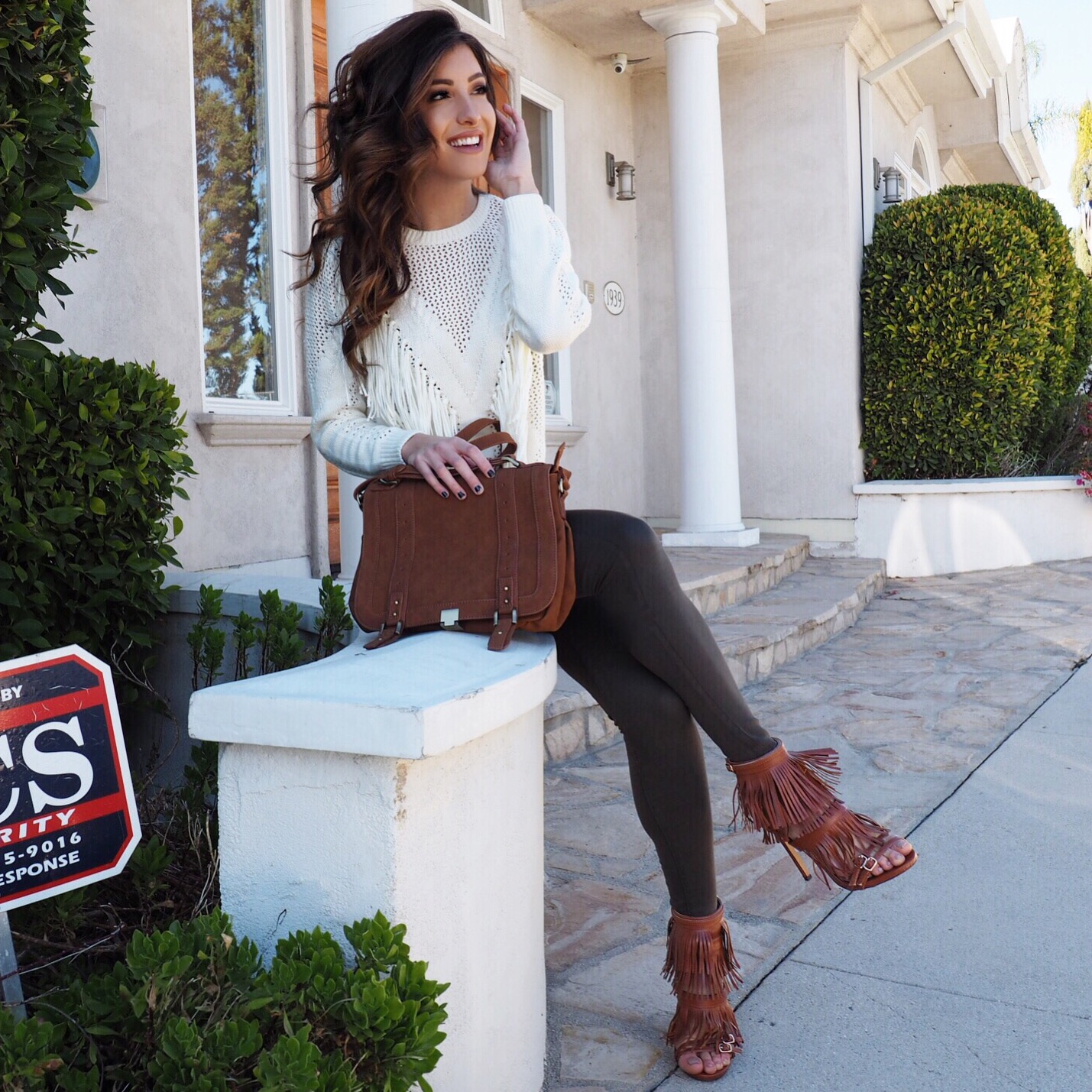 Cream Fringed Open Knit Sweater: Forever 21 (get it here), Fringe Heels: c/o Hot Miami Styles (get them here), Olive Leigh Jeans: Topshop via Nordstrom (get them here)
-SHOP THE POST & MORE-